This article is dedicated to Adobe Photoshop Alternatives. As far as graphic design and image editing applications go, no one can argue with the fact that Adobe Photoshop reigns supreme.
However, not everyone is capable of wielding the most powerful swords. A similar situation may be seen in Adobe Photoshop. Some people can't afford or don't know how to utilise a service with such a hefty monthly fee.
As a result, people begin looking for alternatives to Adobe Photoshop for their everyday picture editing requirements.
What's Photoshop? Is Photoshop beginner-friendly?
Adobe Photoshop is a graphics-designing and image-editing programme. The 1990 software is compatible with Microsoft and macOS.
Adobe Photoshop is the world's best image editor due to its vast expertise in graphic design. "I'll photoshop this" shows Photoshop's popularity (rather than edit it). Photoshop is needed to produce such graphic wonders. It's not easy.
I agree that Adobe Photoshop isn't beginner-friendly. So find Adobe Photoshop alternatives (luckily, you have already started).
7 Best Adobe Photoshop Alternatives
Let's compare photoshop alternatives:
If we did not include Canva on our list of alternatives to Adobe Photoshop, the list would be without something important. There is a good chance that you are familiar with the website Canva.
If this is not the case, however, you will be astounded to learn that it has become the most effective tool for graphic design and picture editing.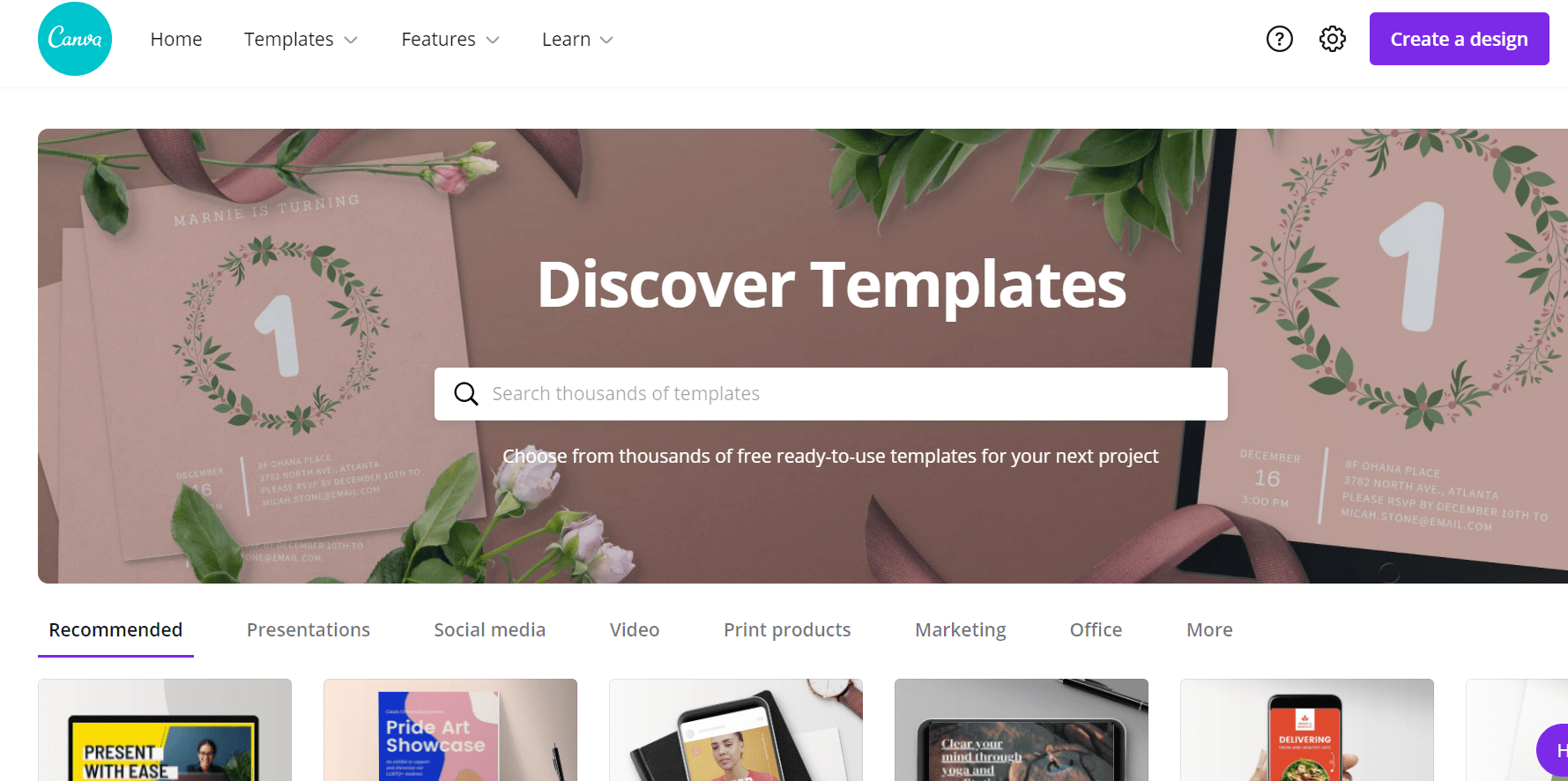 Canva has quickly become an indispensable tool for everyone from students and teachers to online marketers, video bloggers, and bloggers.
"Why" – you ask? because of the ease with which it may be used, the freemium creating tools, assets, colour palette generator, picture editor, and other features.
When the time comes, the guy will appear! This expression works particularly well with PicMonkey, which has quickly become the most capable alternative to Adobe Photoshop.
PicMonkey provides all the tools you need to create great graphics for social media or absolutely anything else. PicMonkey also has all the resources you need to fulfil any other needs you may have.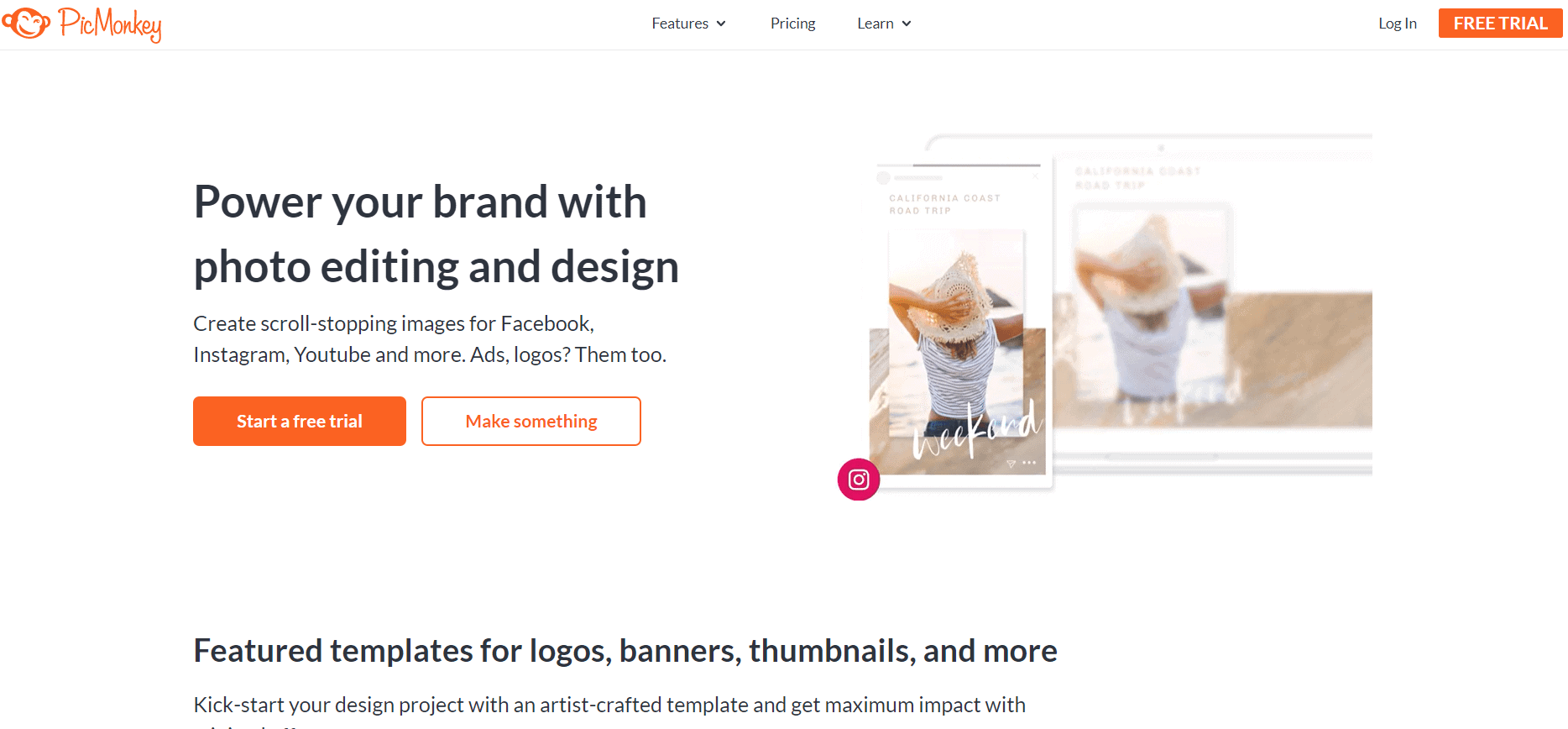 In addition to a cloud storage space, the collection of features includes a picture editing module, a graphics designing module with elements such as typefaces and textures, and a photo editing module.
In addition, if you are new to the realm of creating or modifying graphics, PicMonkey offers all of the necessary training and tutorials to assist you in getting started.
3. The Corel Photo-Paint
Corel Photo-Paint is regarded as one of the worthy alternatives to Adobe Photoshop among all of Corel's other products, and for good reason. Corel Photo-Paint is a powerful image editing programme.
This programme, which goes by the name "Photo-Paint," is intended only for the editing and enhancement of photographs in a professional capacity.
Image editing that is driven by artificial intelligence (AI), effects, typefaces, retouching, and other capabilities are some of the most frequently utilised aspects of Corel Photo-Paint.
Believe me when I say that if you are frantically seeking an alternative to Photoshop, then Corel Photo-Paint will not let you down in the slightest.
4. Fotor
Fotor has been successful in gaining the favour of a significant number of professional graphic designers who were seeking trustworthy alternatives to Adobe Photoshop.
Despite the fact that it was just released in 2012, Fotor has quickly become one of the most popular web applications for altering photos and producing graphics.
You will be able to produce photographs that seem much more professional by taking use of features such as photo retouching, effects, image shapes, and hundreds of typefaces. In addition to this, you have the ability to quickly and easily design a variety of visuals, such as a logo, business card, infographics, and so on.
5. Desygner
A visual tool aimed toward non-designers that has an intuitive interface and a function Object that supports drag-and-drop operations.
The programme has featured features such as an Online Graphic Design Tool, Resize Online Image, Branded Templates, Royalty-Free Photos with over 120 million images to select from, and more. Additionally, the software has offered other capabilities.
6. Photolemur
Photolemur is the way to go if you want to automatically optimise and edit images as I do, and if you want to do so, you are just like me. This alternative to Adobe Photoshop makes your photographs stand out with the help of AI technology, and it also gives them a more professional appearance.
To import a large number of photographs into the Photolemur programme, all you need to do is drag and drop them. The remainder is going to be handled in an automated manner by the programme.
You'll be glad to hear that over 190,000 consumers have chosen Photolemur over Adobe Photoshop as their primary image editing software. It may be used with such simplicity.
7. PaintShop Pro
PaintShop Pro stands out from the crowd of alternatives to Adobe Photoshop by bringing something distinctive to the table.
The most recent version of Paintshop Pro has a feature called SmartClone, a photography workspace, and a number of additional faster tools and processing capabilities for editing photographs.
Remember that in addition to allowing you to make picture animations, this programme also enables you to do other things. Believe me, very few pieces of software provide access to this function.
Last but not least, it is included with a variety of additional tools, such as creative effects, picture-painting, raw photo editing, and other utilities.
Quick Links:
Conclusion: Best Adobe Photoshop Alternatives 2023
Well, that's all I have to say. This list of the 10 greatest Adobe Photoshop alternatives should help you narrow down your search. For the most part, these free alternatives to Photoshop provide a lifetime subscription.
So you'll have plenty of time to play around with them. When it comes to paid apps, there is no limit on how long you may try them out. In the following months, you may upgrade to one of its more affordable plans.
Finally, if you believe I've overlooked any worthy software, please feel free to mention it in the comments section.