This article is dedicated to Best Weebly alternatives. Let's get one thing out of the way: Weebly used to be one of our favorites.
They were consistently ranked first or second on our list of the top website builders, and their 40 million users are amazing. When Square bought the firm, though, everything changed. We haven't seen any progress in the platform since then.
As a result, there are compelling reasons to distance yourself from them. Perhaps you'd want greater design freedom. Perhaps you need a bilingual website.
Or maybe you just want to see what newer, flashier suppliers like Squarespace, Shopify, and Wix, the primary Weebly rival, have to offer.
What is Weebly?
Simply explained, Weebly is a website that allows you to create web pages.  The web platform eliminates the need for manual coding in favor of an easy-to-use drag-and-drop interface.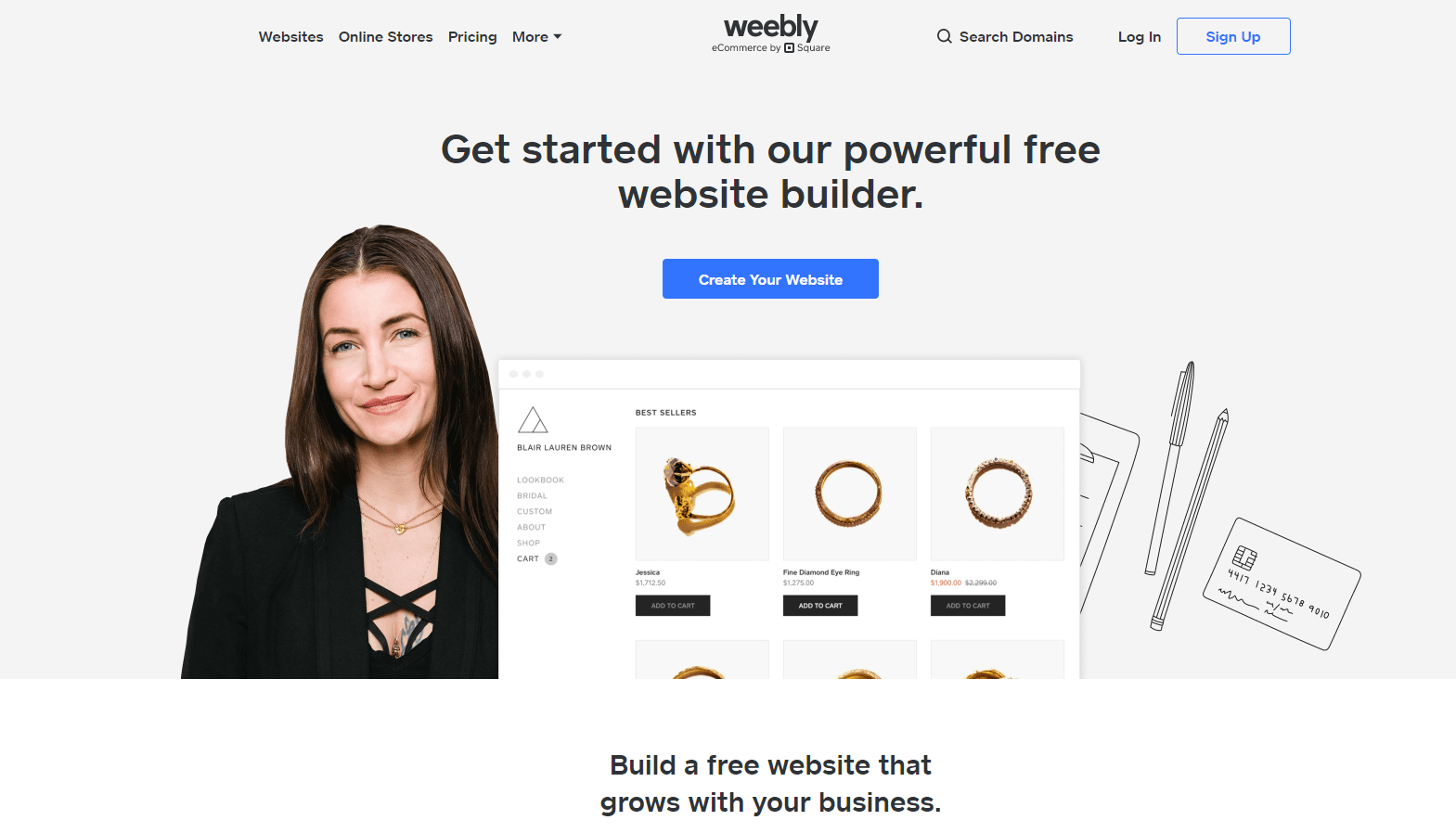 The editor is referred to as a WYSIWYG editor, which stands for "what you see is what you get."
5 Best Weebly Alternatives 2023
Let's know about the best 5 alternatives of Weebly on the basis of pros, cons, and features.
1. Wix
Yes, Wix is more well-known than Weebly as a result of their major advertising initiatives, but we love your platform as well. The templates are among the finest on the market, and the design versatility is just as outstanding.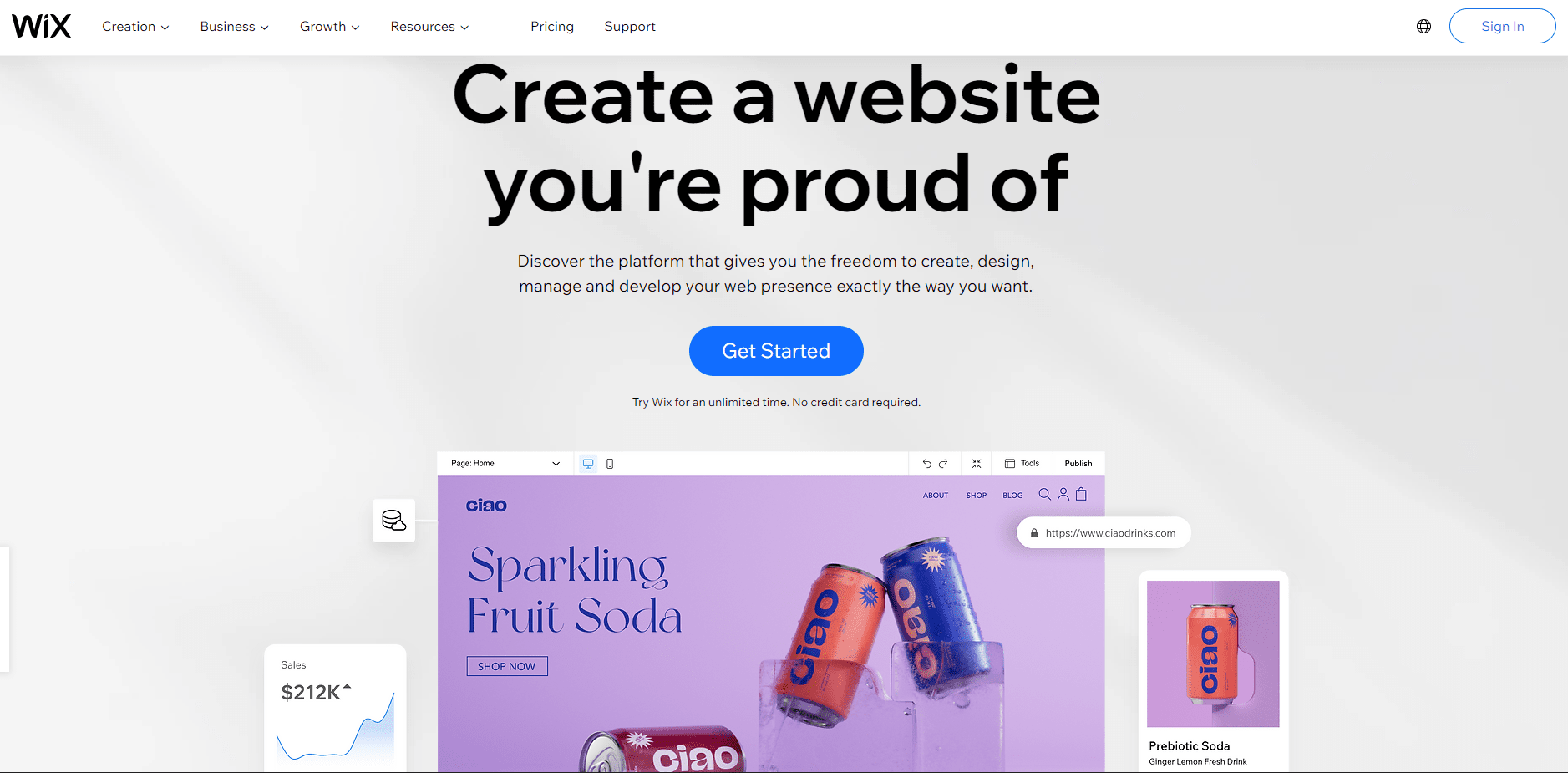 It comes as no surprise to us that this Tel Aviv-based service has generated over 150 million websites, and we believe that many more customers will flock to their website builder in the future years.
Pros
Outstanding templates: undoubtedly among the finest in the business.
Complete flexibility: this is referred to as "pixel perfect," and it refers to the ability to move elements across the page as needed.
Add animations: Use carousels, fades, and other animations to make your site more lively.
With hundreds of third-party plugins to improve your site, it's difficult not to discover what you need on the App Market.
Wix ADI for a faster start: based on a few questions, it creates a basic website personalized to you. Surprisingly effective.
Cons
Wix's basic plan is not the cheapest, but you get what you paid for.
Choose your template carefully: you can move components on your site after it's been published, but you can't change the template.
Why Wix could be a better option than Weebly?
Wix is very much unmatched if you want greater freedom with your template. Wix Apps contain a plethora of industry-specific add-ons that are ideal for Events, Bookings, Restaurants, and Hotels, among other things.
Do you want to make your website even more quickly? Wix's AI technology, ADI, allows you to create a personalized website in only a few clicks.
If you often edit or update your website, the automated site backup might provide you with peace of mind.
2. Webnode
Because Webnode isn't exactly a household brand, people are often astonished to learn that it has 30 million registered users.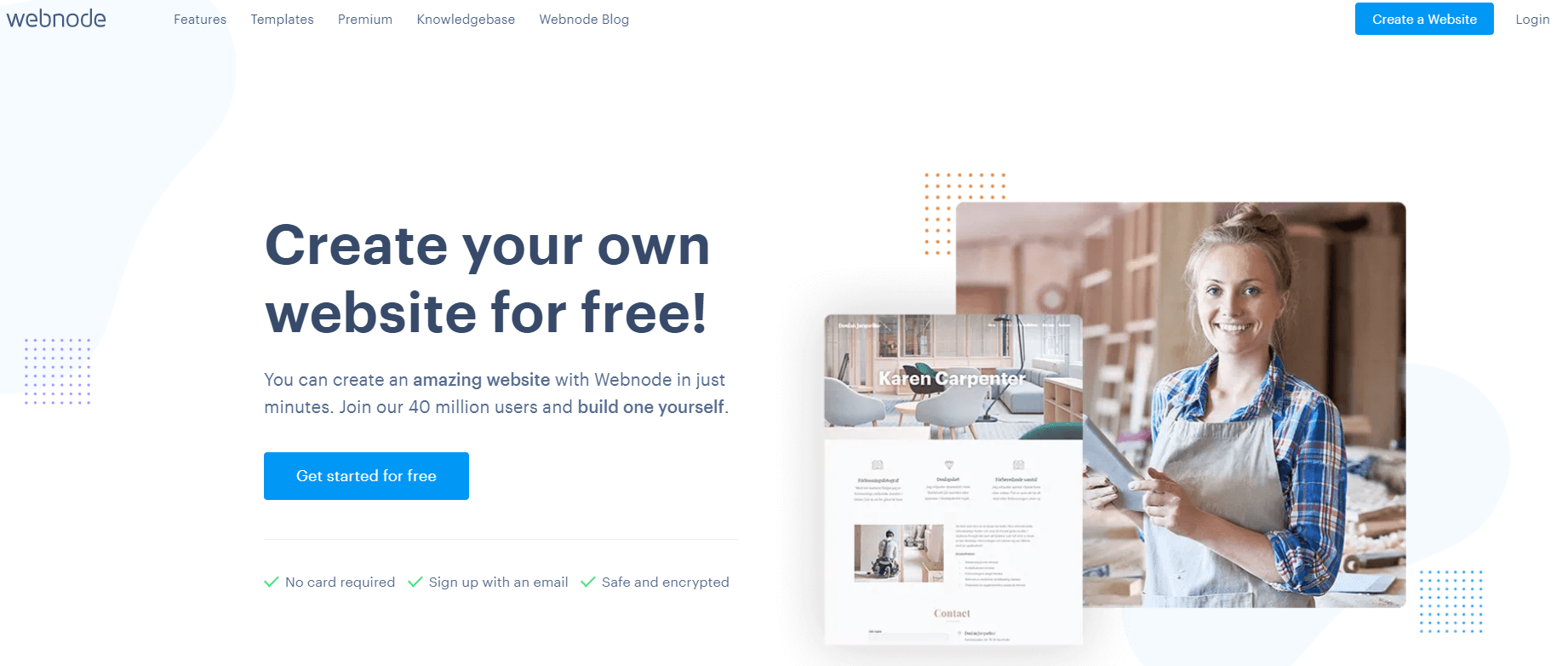 But it's evident that their strategy of focusing on numerous languages is paying off: you can design your site in more than 20 languages, and they even sell multilingual websites (with their advanced plans). Let's see whether it's enough of a differentiator to overcome Weebly.
Pros
Multilingual websites will benefit from this.
Good-looking, mobile-friendly templates
Entry-level plans with email addresses at a low price
Cons
 Blog features that are quite basic
It's more difficult to use than Weebly.
Why Webnode could be an excellent Weebly substitute?
Weebly does not currently support multilingual websites as an out-of-the-box functionality. You must pay extra for a professional email address with your domain name with Weebly. It's available with Webnode's Mini and higher plans.
3. Squarespace
Few website builders have been as active with their marketing in recent years as Squarespace. This is perhaps why so many individuals now consider it still a "must try" when it comes to building their first website.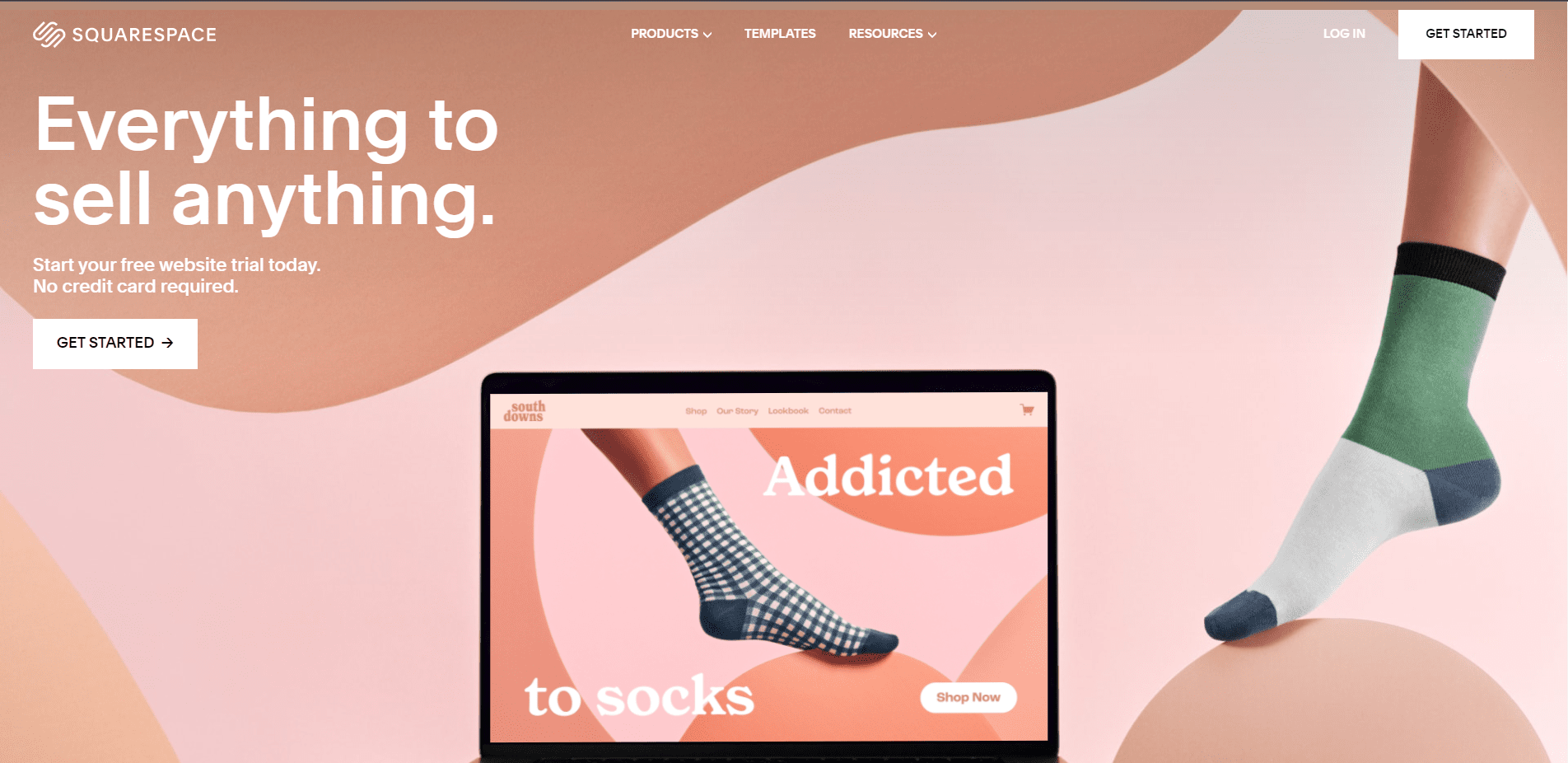 What is their main focus? Stylish themes for current and trendy companies, startups, and small eCommerce businesses. But what about the meat of the matter? Continue reading to learn more.
Pros:
Stunning designs and templates
Customer logins, for example, are one of our favorite e-commerce features.
Excellent blog function — has everything you'll need to keep posting on a regular basis.
Cons:
Pricey – It seems that style comes at a cost.
There is no free plan available.
Relies on large professional photographs — if yours aren't as trendy as theirs, your website will seem cheap right away.
Why Squarespace is a viable Weebly substitute?
If you like Squarespace's slick style, the layouts will undoubtedly sell you. The blog function is a lot of fun to use, although it's not as robust as Weebly's (in terms of SEO and features).
Every time we suggest Jimdo, we have to emphasize one remarkable fact: it is by far the most user-friendly website builder we've seen. Others aren't very difficult, but Jimdo is.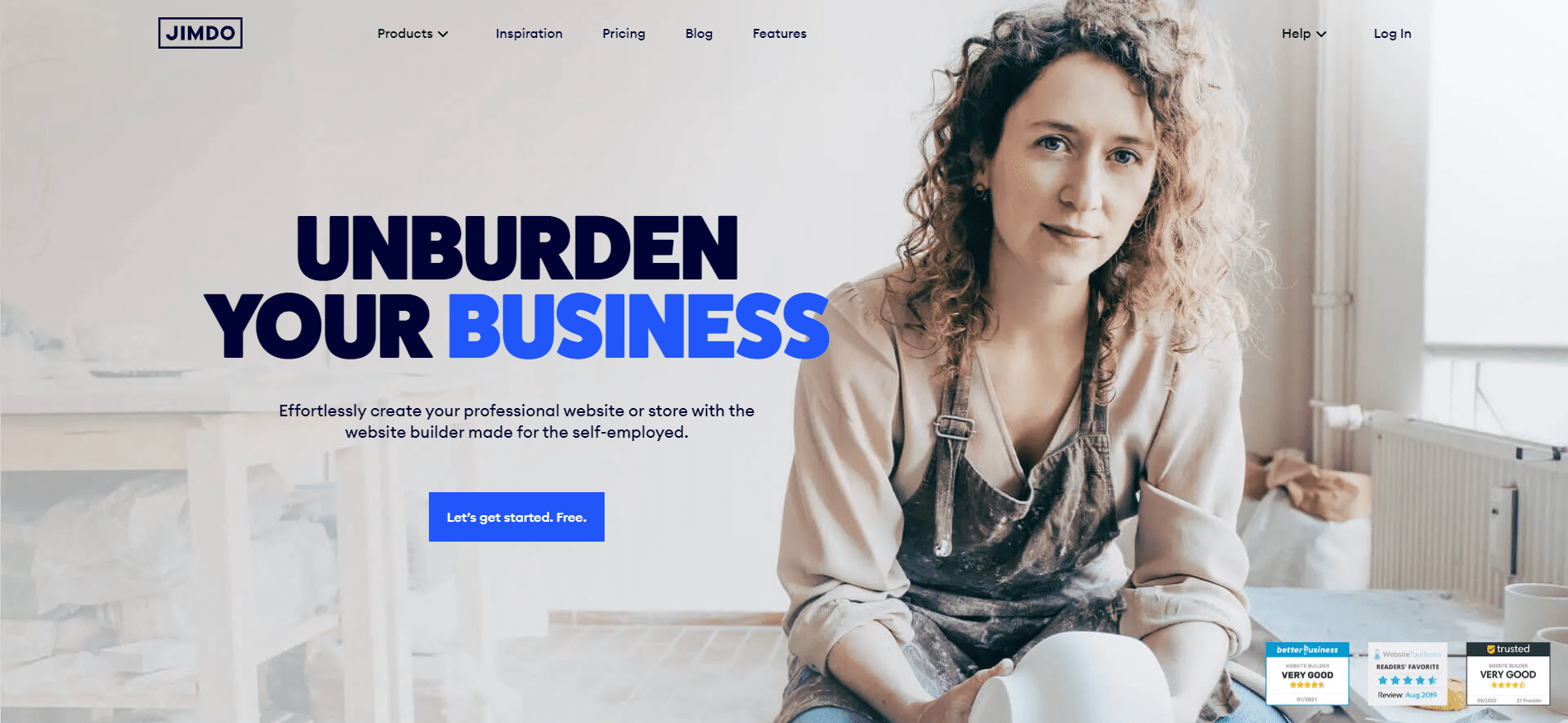 You'll develop your website using their AI website builder by answering a few easy questions. The disadvantage is that it is more limited than Weebly.
You won't be able to build the precise design you desire (if that's what you want).
Pros
Ease of use — it's a lot simpler to use than Weebly (but not as flexible).
Fast loading times – Jimdo websites are designed to load quickly.
The website editor is also compatible with tablets and smartphones.
Cons
Rigid templates — things don't always go where you want them to.
No blogging tools – Jimdo isn't for you if you want to do content marketing.
Extremely basic e-commerce — insufficient features to effectively sell your products online.
Why Jimdo could be a better option than Weebly?
It's an excellent Weebly alternative for total novices. You want a simple, fast-loading website with minimal frills.
5. Duda
Duda's vision began in 2008 when the company's founders predicted the rise of mobile web surfing. Their concept was to provide drag-and-drop website construction tools, as well as responsive themes that would appear beautiful on all devices.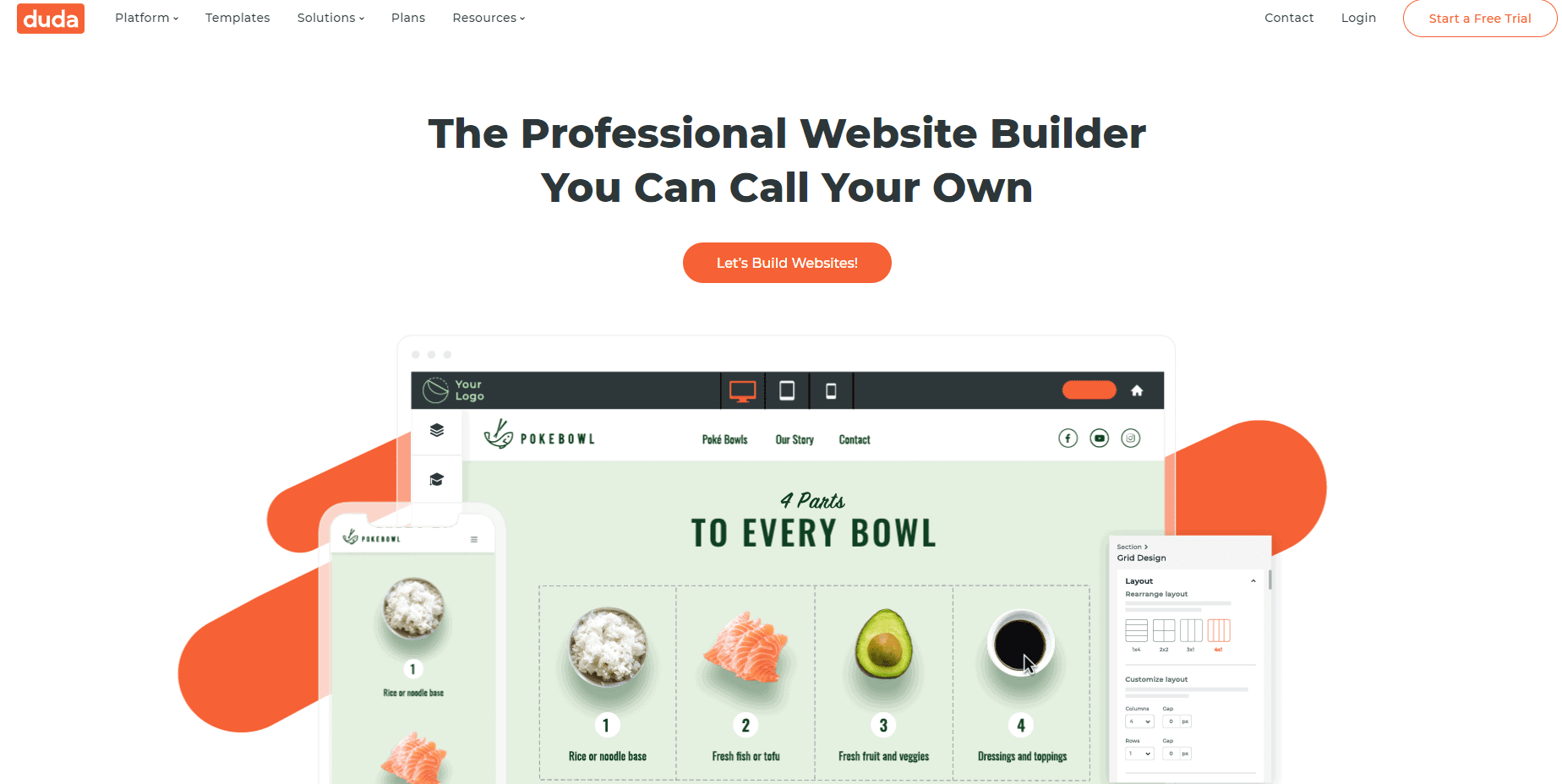 That refers to tiny smartphone and tablet displays, but they also operate on desktops and laptops. Is this enough to make it a viable alternative to Weebly? Let's find out more in the sections below.
Pros:
It's a good drag and drops editor since it's simple and straightforward to use.
One of the greatest website builders for numerous markets: excellent for multilingual websites.
Good marketing tools — their method is one-of-a-kind and outstanding. It allows you to segment consumers in order to boost sales and provide personalized offers.
Cons:
Only a few applications are accessible in the app store.
Pricier than others: the price is extremely high, even with their free offer.
Why Duda could be an excellent Weebly substitute?
Is it possible to create multilingual websites? One of the greatest for this is Duda. Their customized marketing technique is one-of-a-kind and very effective at converting sales.
Basically, it allows you to provide personalized offers (coupons, discounts, etc.) depending on the behavior of your visitors. Instead of paying a monthly cost, you wish to pay a one-time price for the rest of your life.
Quick links:
Conclusion: Best Weebly Alternatives 2023
As you can see from the list above, there are many possibilities available. While there is no one-size-fits-all solution to the topic, there are a few instances when the best Weebly competitor is obvious.
That's all there is to it! Hopefully, this has addressed all of your concerns about Weebly alternatives. However, if you have any other information, please feel free to remark and post below.