Twitter is a powerful tool for any business to have in its marketing arsenal. The problem is that many people are intimidated by it because they don't know where to start or what to do with it.
This beginner's guide will walk you through everything you need to know about Twitter and how you can use it effectively for your business.
"So, if you want more customers, make sure your social media game includes Twitter!"
Introduction to Twitter For Business
For businesses, Twitter is a tool to make and maintain connections in order to raise your profile and win new business. This would include interacting with current clients as well as potential ones.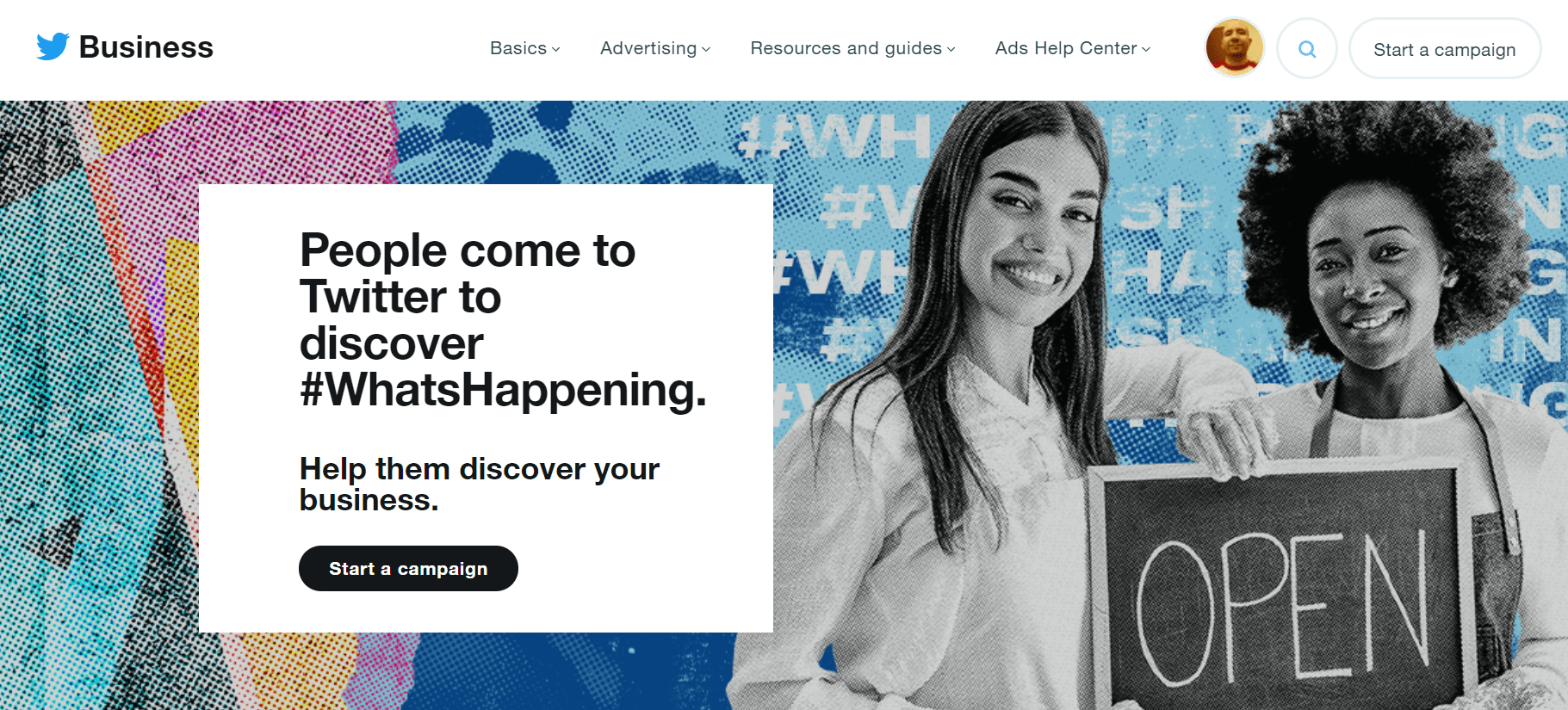 All posts on Twitter are known as 'tweets' and all tweets are limited to 140 characters.
Each tweet a user post appears in date order on their profile page, with the most recent at the top. Profile pages (unless made private) are viewable to everyone, even those not logged in to Twitter, and are usually Google indexed, meaning that some tweets will appear in search engine results.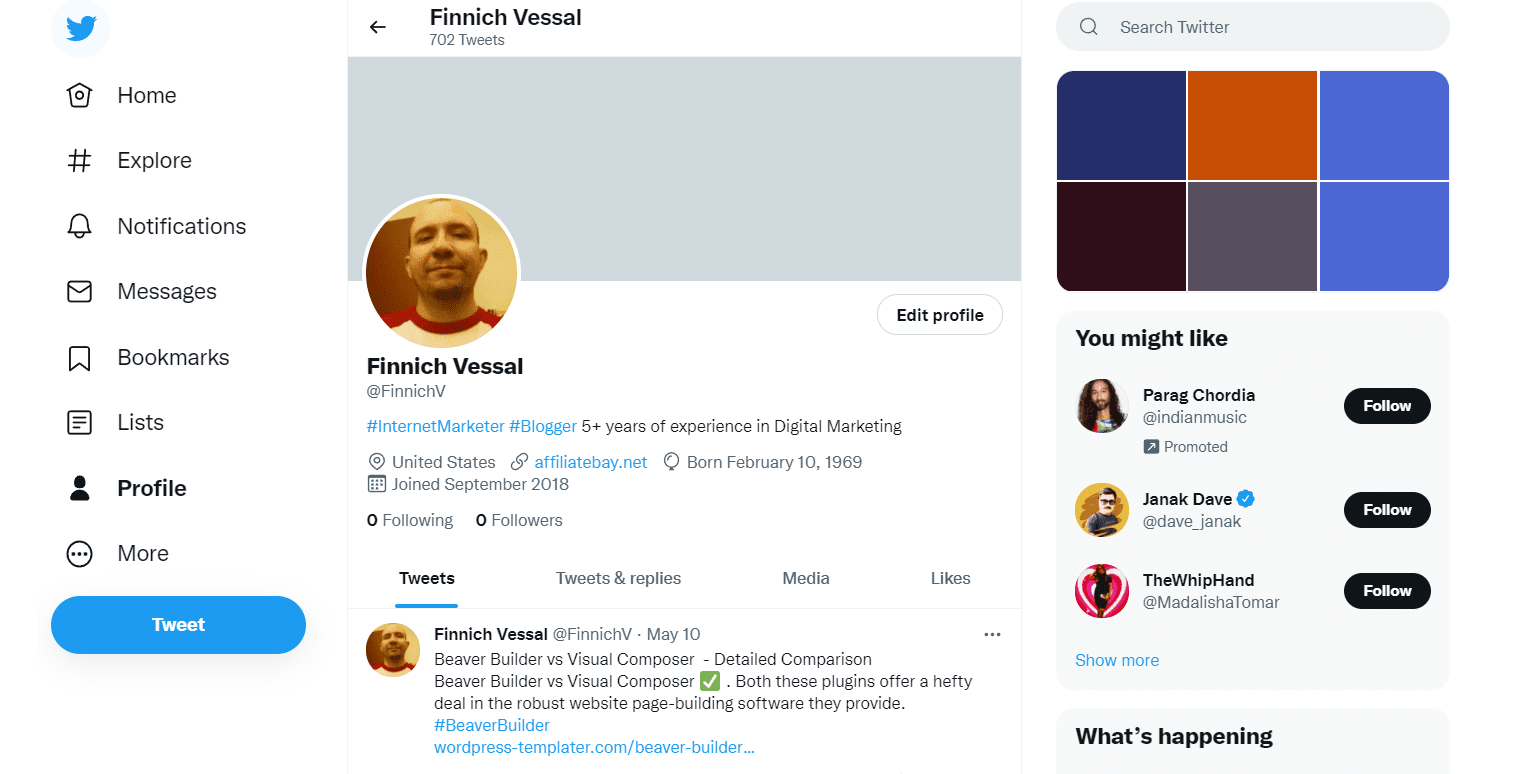 'Following' a person on Twitter means subscribing to have their tweets appear on your homepage 'feed'. The more people you follow, the busier your Twitter feed.
The @ symbol is used to denote a person's username e.g. @FinnichV. Referencing a person in this way within a tweet is equivalent to using the To or CC fields in an email.
Why should businesses use Twitter?
If you are on Twitter as a business, you will have two main goals:
To be known liked and trusted as a resource and as a product/service provider
To drive traffic to your own site (or to other social media profiles)
In order to achieve the latter to any significant degree, you must also achieve and maintain the former. The only way to do this is to engage in all of the ways listed above and to do so consistently.
Smart businesses use Twitter to create a helpful, friendly persona that shares the links of others as well as their own and is known to give comments and support, rather than just sharing for personal gain.
If you don't already have an account, it's simple to set one up by simply visiting the Twitter sign-up page.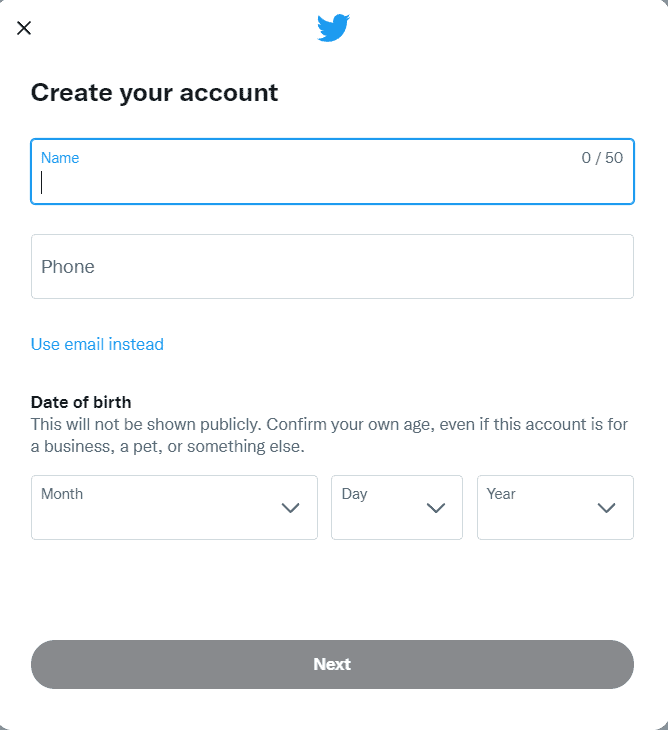 You will need a photo of yourself, or your company logo, and an email address.
Identity
Consistency is key in building a strong social media identity.
Ideally, you should aim to develop a style guide and strategy document which outlines some basic rules anyone tweeting under the company banner should follow. It should state how tweets are to be structured and presented and set out the subjects to be focussed on and what messages you are trying to get across.
You might choose to create an account under the company name, with several people responsible for tweeting, rather than as an individual. If so, you should ideally select a 'face' of the firm (e.g. the person overseeing work with small businesses).
To allay concerns that this may be disingenuous, this individual can be presented as the manager of the account, and it can be made clear that they are not the only one at the organization that tweets.
Gaining followers
Gaining followers is a slow process that builds and gains momentum over time. Obviously, you will want your followers to be predominantly from your target audience of prospective clients.
At the outset, the profile of this audience would be agreed upon so that social media efforts can be targeted accordingly. Twitter is not a numbers game, so the aim is to get a relevant, interested following, rather than simply a large one.
Initially, the quickest way to attract followers is to follow others. However, while there is a certain etiquette that says you should follow back genuine people who follow you, it is not compulsory. This is where conversations come in.
Quick Links
Conclusion- Twitter For Business In 2023
For businesses, Twitter is a tool to make and maintain connections in order to raise your profile and win new business. This would include interacting with current clients as well as potential ones.
If you're just getting started on Twitter for business purposes, here are some tips that can help you get off the ground running:
1) Identify who's following you by using our free social media search feature
2) Tweet at least once per day
3) Engage with other users' content
4) Leverage third-party tools like Hootsuite or Buffer
5) Use hashtags
6) Create an account for your company
7) Make sure to use images!
We hope these steps will be helpful in making your first few weeks on Twitter easier.