Well, have you ever thought of using your PC or Laptop as an alarm clock? a few days back even I dint.
Last week I went for a night over at my friend's place and as usual, we slept really late and had to wake up at around 8:00 AM. And I actually forgot to set up an alarm on my phone.
But I was amazed when I woke up at 8:00 as my friend did set up an alarm on his PC. Well when I saw his PC ringing, I was completely amazed, because that was the first time I was looking at a PC that was being used as an alarm clock.
So here I am with a complete list of 5 best alarm software for your PC and Laptop running Windows 8/7:-
1. Alarm Clock of Justice:-
The clock has an amazing feature to wake up your PC/Laptop from stand by and do anything from that point in like play a song from your playlist or turn on the wi-fi and open up internet explorer.
The software also offers you several features like snooze and equalizer controls.
The software is small and has no kind of spyware or bad files that might harm your PC, but the software has one shortcoming that it does not support all the Sound Cards, so you might want to check it once you have installed it that whether is supports your sound card or not.
Well, it does support most of them.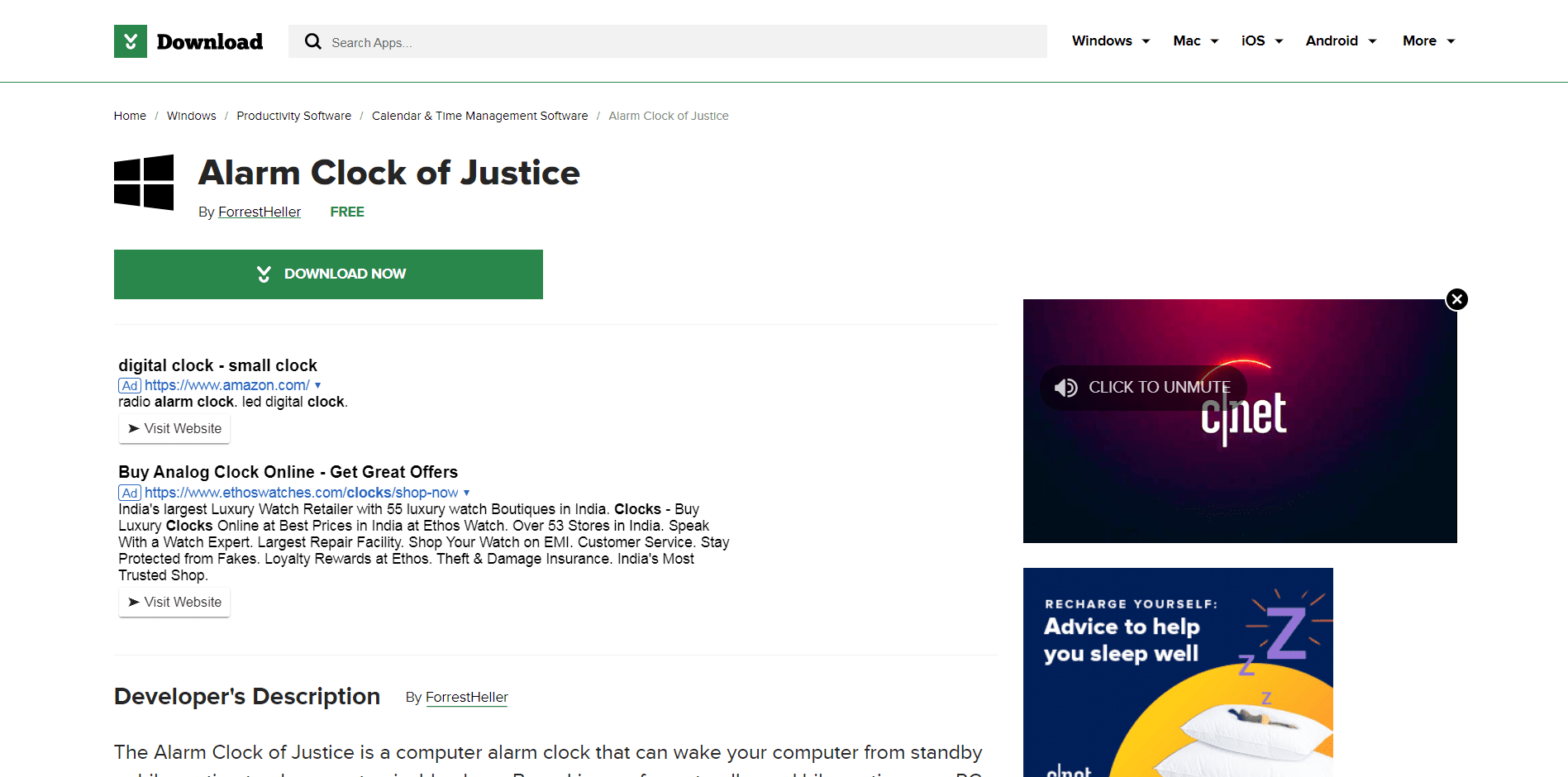 You may Download this from HERE
2. Free Alarm Clock:-
The Software is really small and easy to install but proves to b really useful with all its amazing features like snooze, loop, etc.
You can also set to show some messages with the alarm which may come up in handy and work as reminders even when you are awake.
The software has a wake-up feature and you can easily set multiple alarms at a time and also name them.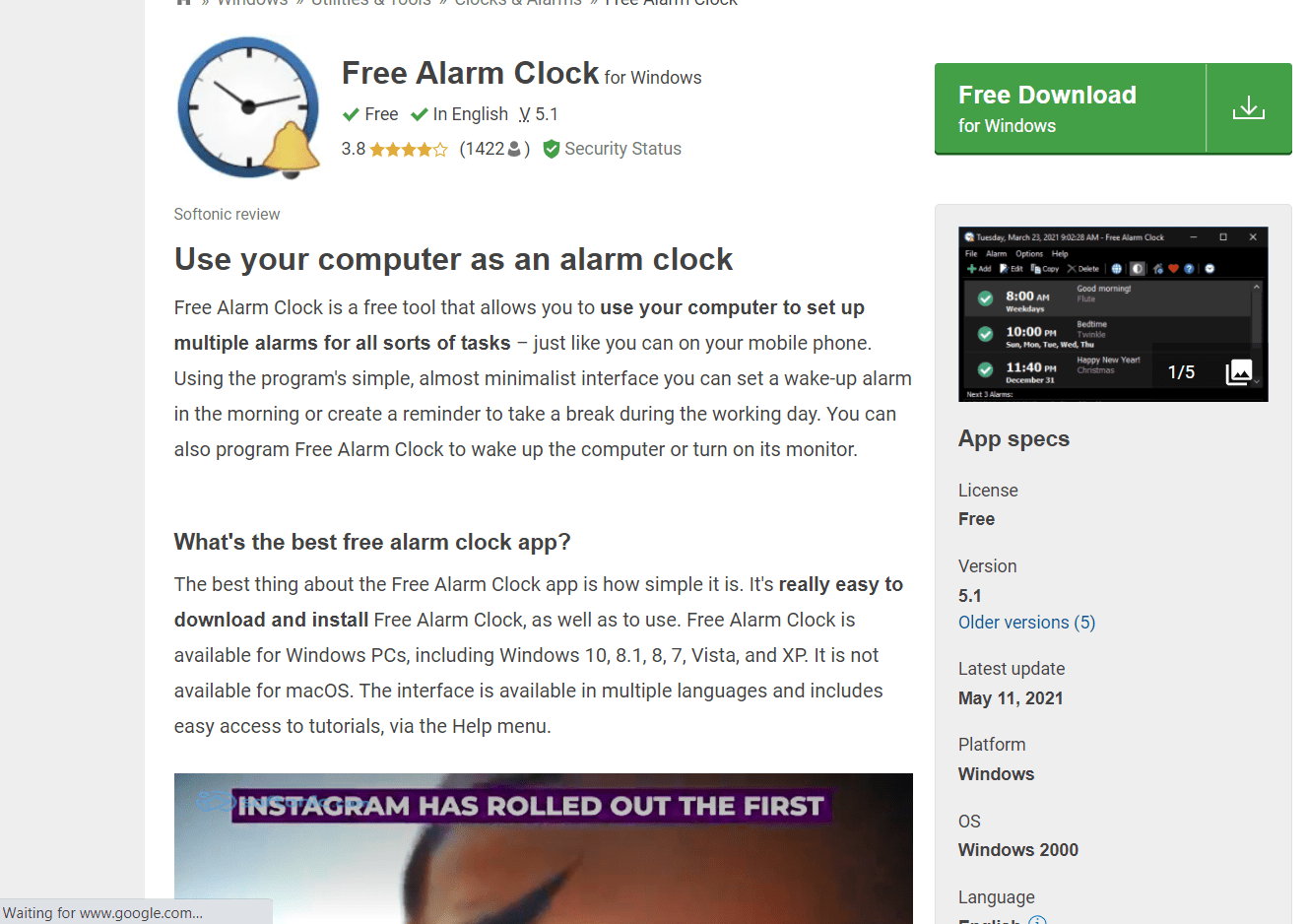 You may download this form HERE
3. WakeUpOnStandBy:-
One of the best software available online, and as you can understand from the name itself it also provides you with the feature of waking form Stand By and even Sleep.
This has a specialty, it comes with a coupled software named Toff, using you may also go back to sleep once to put off the Alarm.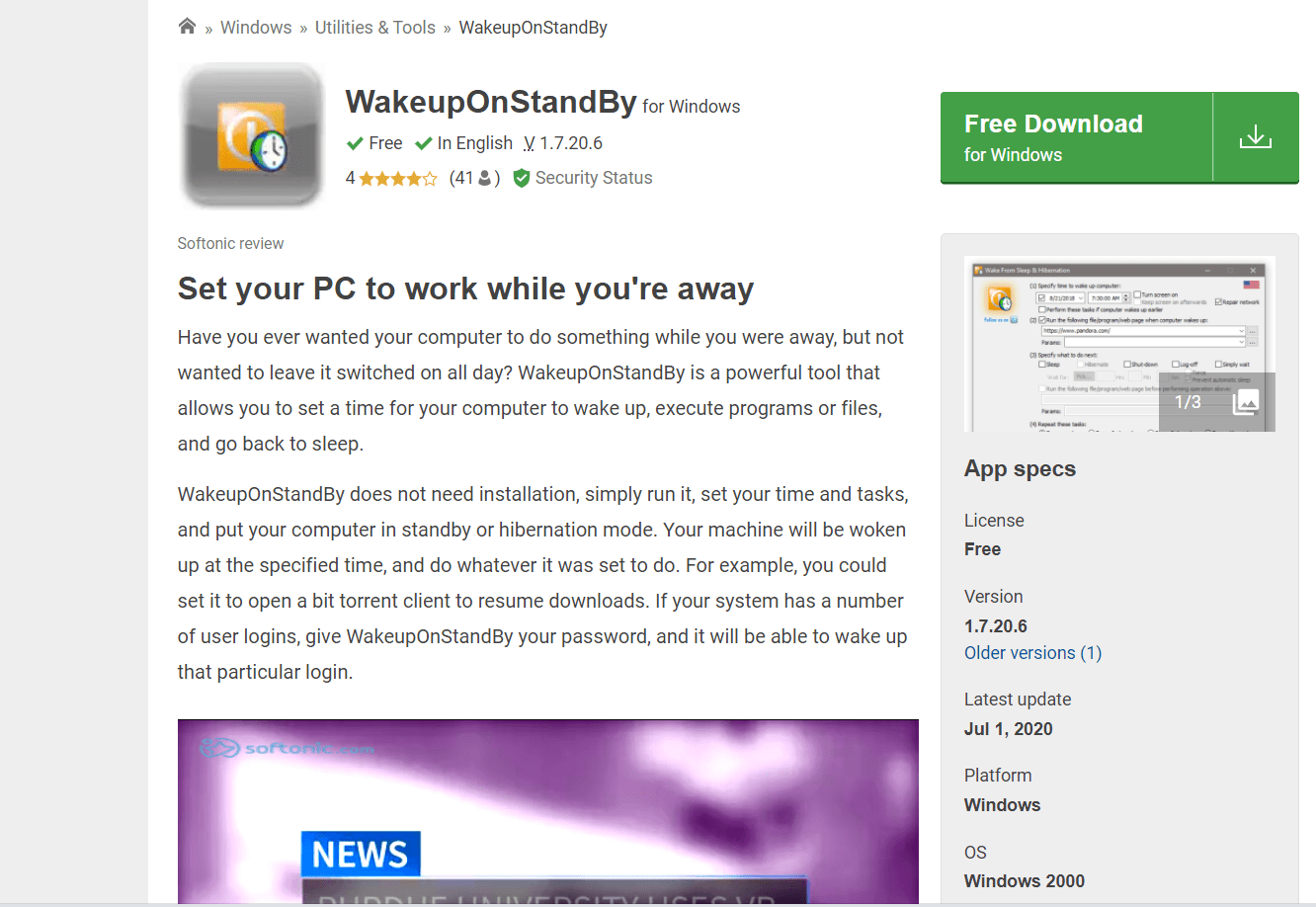 You may download this from HERE
4. Talking Alarm Clock:-
Well, you may not found this one that useful, because it actually lacks many features as compared to the rest of them, but comes in really handy in setting up some reminders when you are using the PC.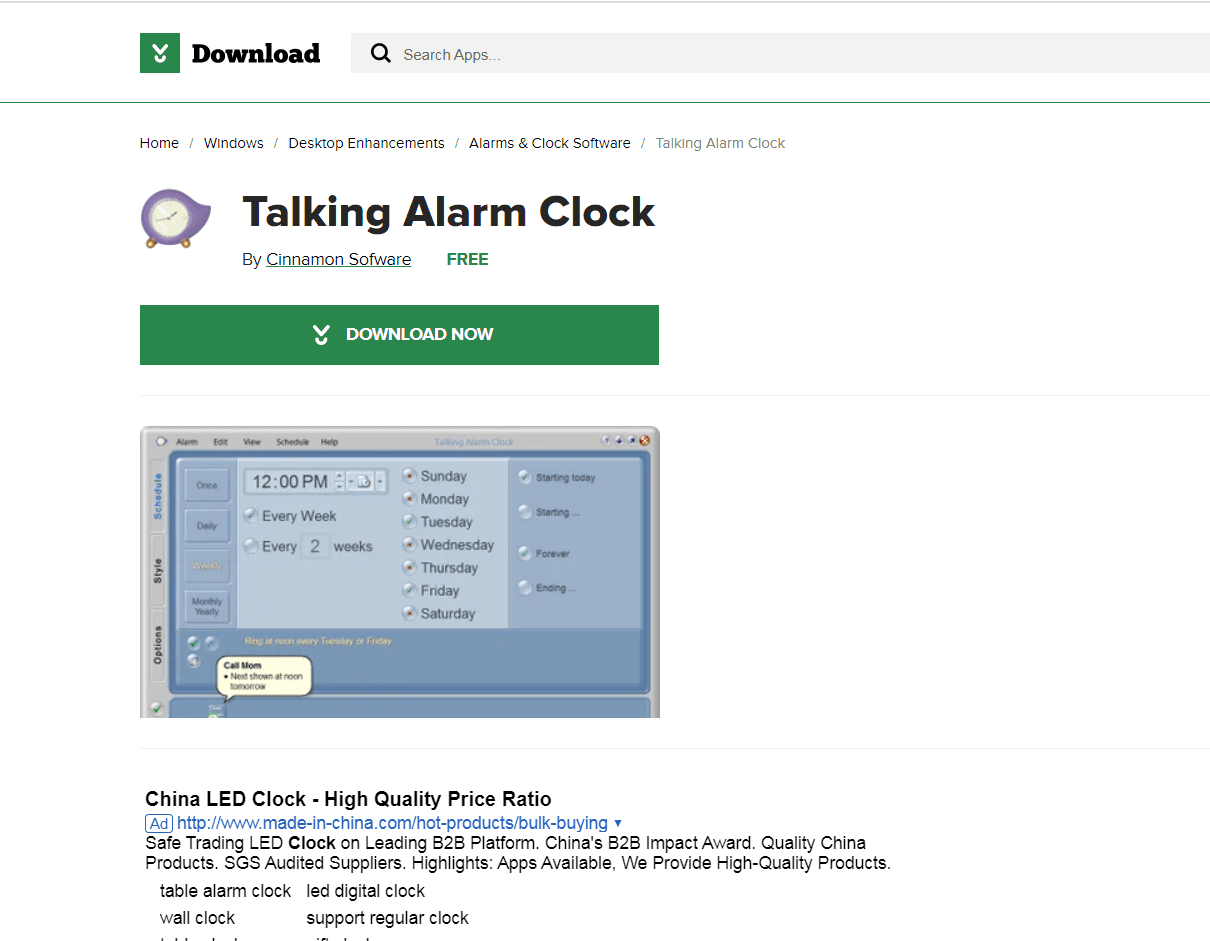 You may download this from HERE
5. Cool Timer:-
Stand the last on our list, but is really very customizable and user-friendly. Come in handy to set up some alarms but lacks the feature of waking up your PC from standby.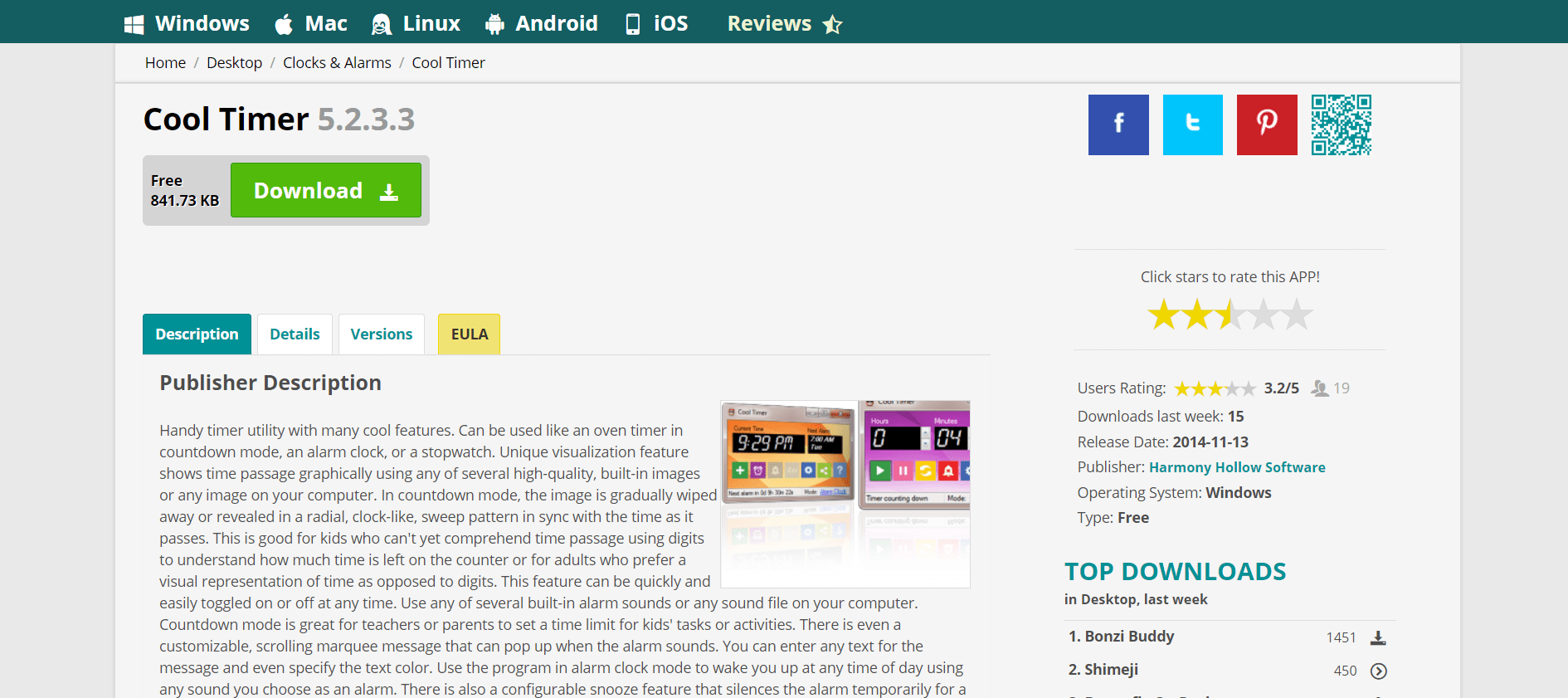 You may download this from HERE
Quick Links –