In this post, I am going to teach you How You Can Save Money On Web Hosting Renewals For WordPress Blogs in 2023.
Hosting is a service that makes your website available to be viewed by users all over the world.
These websites are stored on something special computers known as SERVERS. With your website, you can do online business when someone visits your website or domain. Their computers will automatically connect with your servers and your WEBPAGES   automatically delivered to the visitor automatically.
Most hosting companies wish that you have your own domain. If you do not have any domain you can go and purchase one. There were many web hosting services.
Hosting: How TO Save Money ON Web Hosting Renewals For WordPress Blogs
It refers to providing the hardware and software platforms through which customers can develop websites and web-based applications.
Different Types of Hostings
Usually, if you want cheap and reliable hosting for WordPress then it may cost you $4/month to $16/month. It all depends on your requirements.
When you move to managed WordPress host like Dreamhost or VPS then the cost will definitely increase. If a blogger wanted to take initial steps to establish a self-hosted ghost blog, ten definitely he does not know about the cost involved in web hosting.
Many a time it happens that a new blogger buys web hosting at an unnecessarily high cost even without getting any discount.
Today we will find out some important points which will definitely help you to save money on your web hosting renewal. You can use some of the ideas when you will be purchasing first hosting. And on the other hand, you can use it after your hosting is about to expire.
Save on Hosting Renewal Bills
There will be two types of people who are looking for their first purchase or going to purchase a hosting service.
I am going to tell various methods through which you can understand the whole thing and save your money while your first purchase of web hosting or your renewal.
This guide is only for shared hosting but it may work for any others hosting plans.
For the Purchase of New Hosting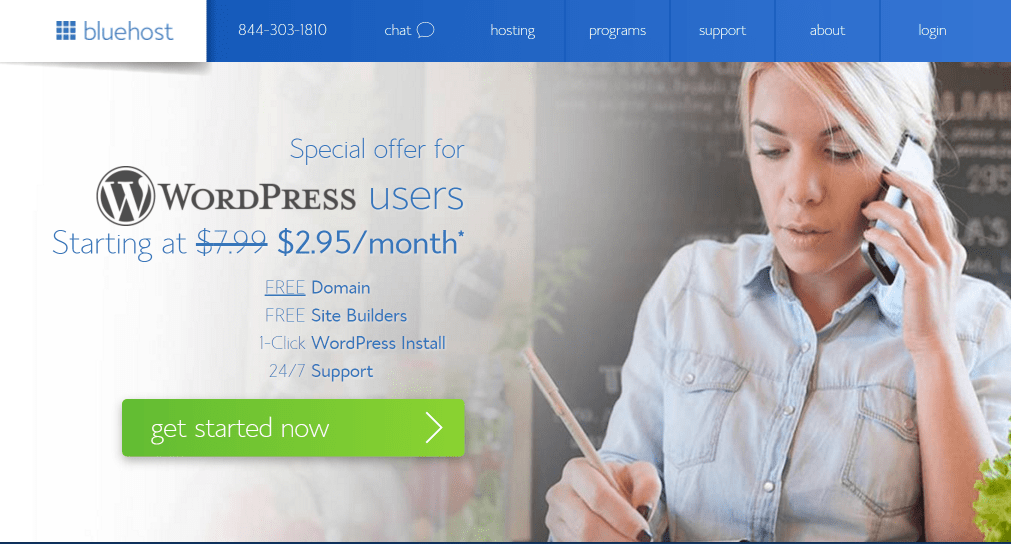 If you are looking to buy a hosting package for your blog then this may the best time to save your money as well as time for the long term.
Normally when you will be buying hosting plans from any other hosting company then you will be going to get discount coupons.  We will be giving you sharing discounts on all popular hosting companies in the market.
The most horrible thing is that in the starting when they are buying the hosting plans they all buy it for one year, which results in them paying fully for upcoming results.
You can save your money when you select a long term. When you will be buying any hosting plan make sure you will be choosing a plan which will be more than one year.
It should be good for you to buy a hosting plan from a reliable company. You can go for Bluehost for more than one year plan.
If you will be buying it from Bluehost then you will be getting $94.80 full for two years with a discounted link. Savings 108.96$ 🙂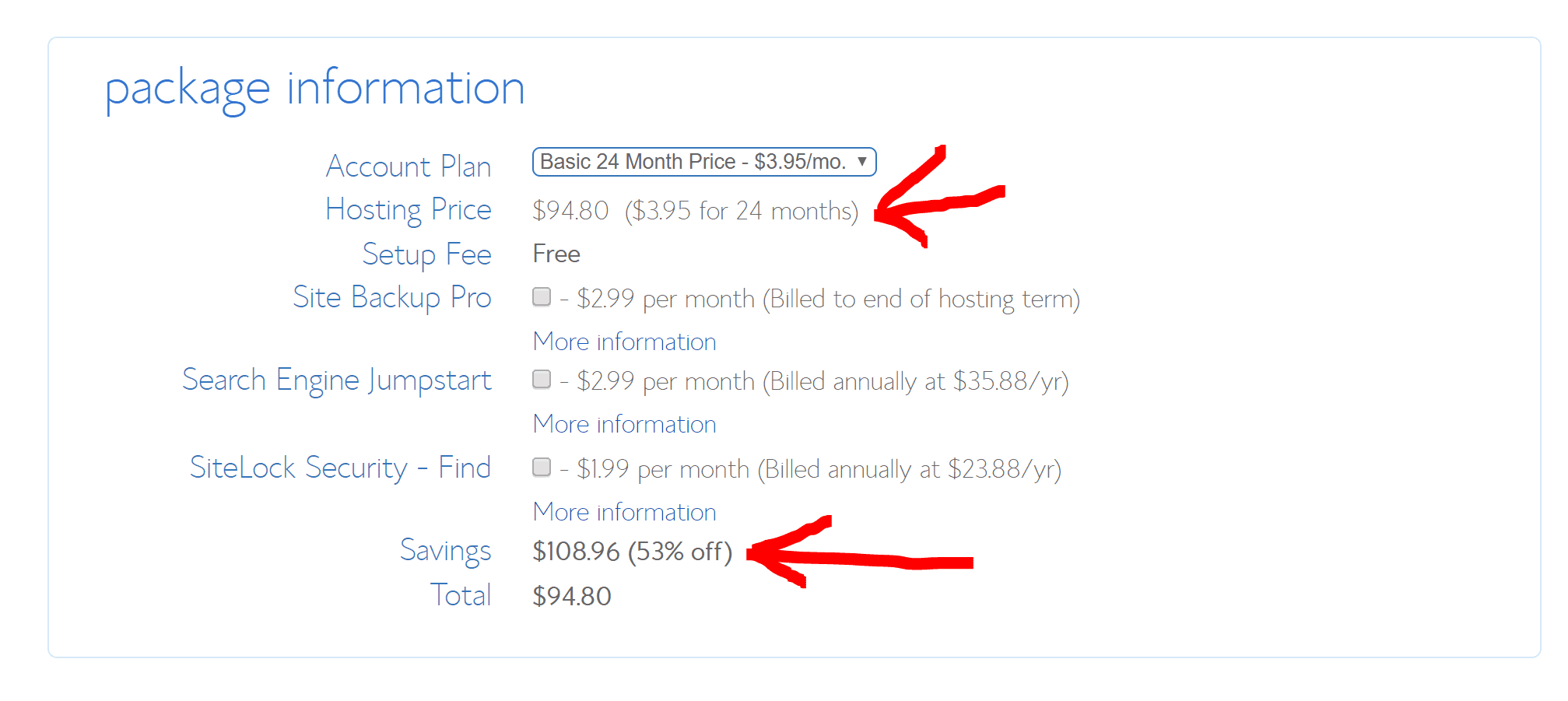 If you will be doing the same for the three-year plan then you pay $106.20 with a discounted link. Savings 181.44$ 🙂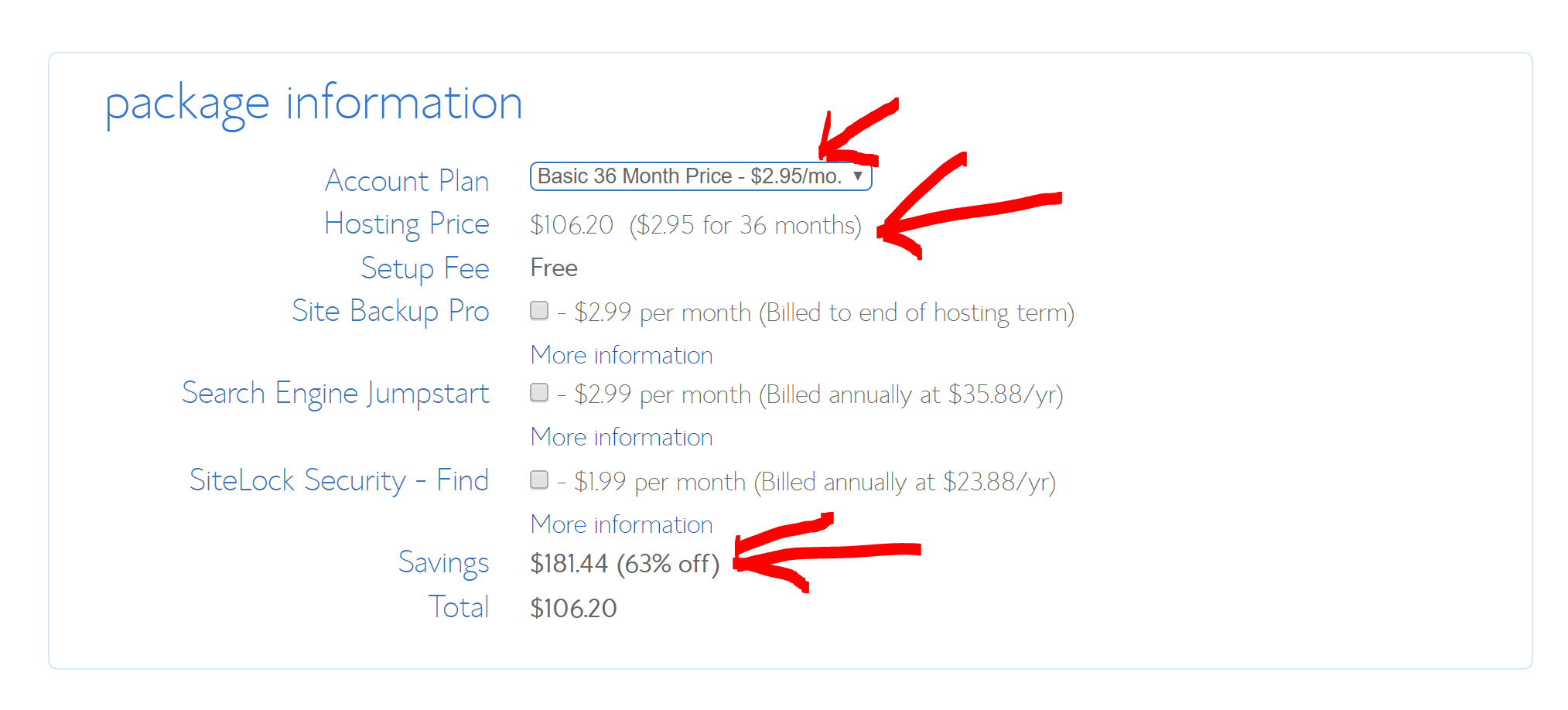 You will save approximately $73 when you will be choosing the same plan for three years. With that, you can go and buy more hosting plans on others multiple other websites.
So when you will be going to buy a hosting plan then buy it for at least 3 years so that you should save more money. But keep one thing in mind that there's a problem with such types of purchases you may get stuck with the same hosting company for a long time.
Moving your Hosting Service to Save Money on Web Hosting Renewal
This may be the second technique you can use every time your renewal is due. This will help you to save money on your hosting renewal bills. You can go and choose Siteground and Bluehost because both of these will offer the same thing. So the thing is that you can choose any company it will not make any huge difference.
This time when your hosting term expires, then you can go and choose packages from other hosting companies, and start your service again.
You can go for many companies because these are providing free migration, they will not charge you extra.
Through this, you will be saving more than $20-$50 per year. These are the methods which, are usually followed by techno-geeks. This is the method that is technically oriented.
This you can do very easily because it will work with most of the hosting companies. They will give your request a priority because they try their best to retain the customers.
Quick Links
Conclusion | Save Money On Web Hosting Renewals 2023
When your hosting term is on edge of expiring you can just simply ask them for a discount. You can simply ask them that "I am getting this much of discount on this hosting service.
Your renewal cost them more and you also want to save some money". Sometimes this may not work with the policies of all the companies. But you should at least give it a try. You can always go for the second method I had already told you.
So with all these techniques, you can save your money. And before choosing any hosting companies you can check some sites and grab some coupons and then make your purchase.