In this article, I am going to share the 10 Best Mobile Proxy Providers in 2023.
Whether you're checking out a friend's photos on Facebook or searching for local eateries on Google, the odds are you're doing the majority of your internet activities on your mobile device.
While this is not true for everyone, it is obvious that an increasing number of individuals are increasingly accessing the internet through mobile phones rather than their PCs. While browsing from a phone is often more convenient, there are a few drawbacks.
For instance, you've almost certainly come across a security check box when attempting to visit some websites from a mobile device. If you're on a desktop, you may just visit the website incognito or with a different browser and you should be able to view it.
On mobile, circumventing such restrictions is a little more difficult due to the way IP addresses function. You may, however, do it fast and simply by using a mobile proxy service.
Here is a list of some of the best proxy providers offering mobile proxy. First, let us see what exactly mobile proxies are.
10 Best Mobile Proxy Providers In 2023
What Are Mobile Proxies?
Best Mobile Proxy Providers
1. Proxy Empire: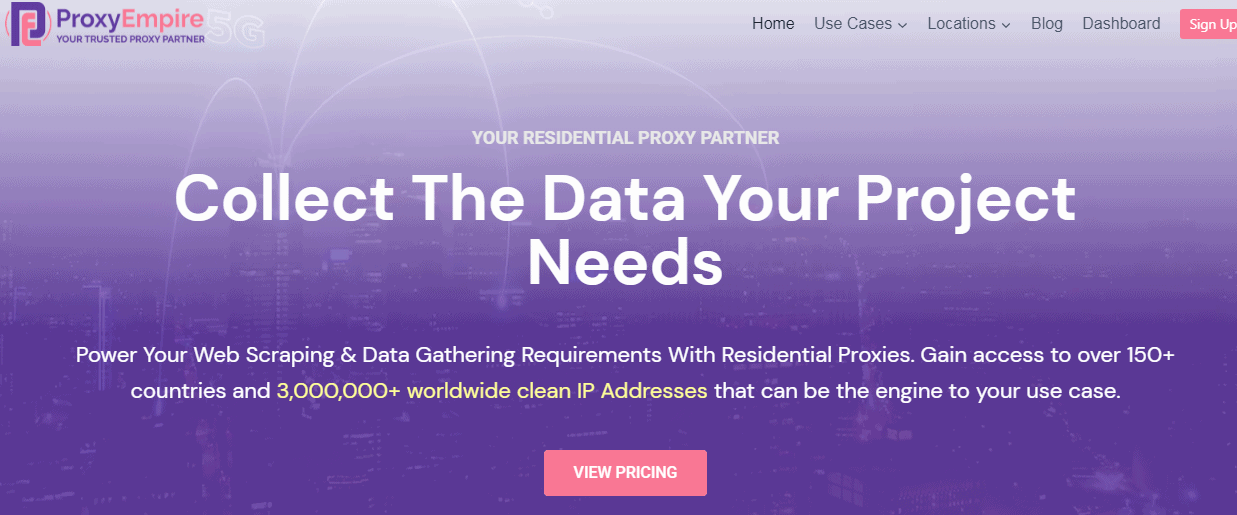 Proxy Empire offers more than just simple HTTP and SOCKS proxies, but also high anonymity proxies which will encrypt your internet connection to the fullest. Proxy Empire's mobile proxies will let you unblock popular sites such as Facebook, Twitter, YouTube, and many others from any device you want.
They offer both HTTP and SSL proxies which can be used with practically every application that needs internet access such as the web browser on your computer, games, instant messaging applications, or even VoIP.
You can unblock websites by simply entering the URL of the website you want to visit. Their proxies will do everything for you automatically and stay undetected at all times.
2. BrightData (Formerly Luminati):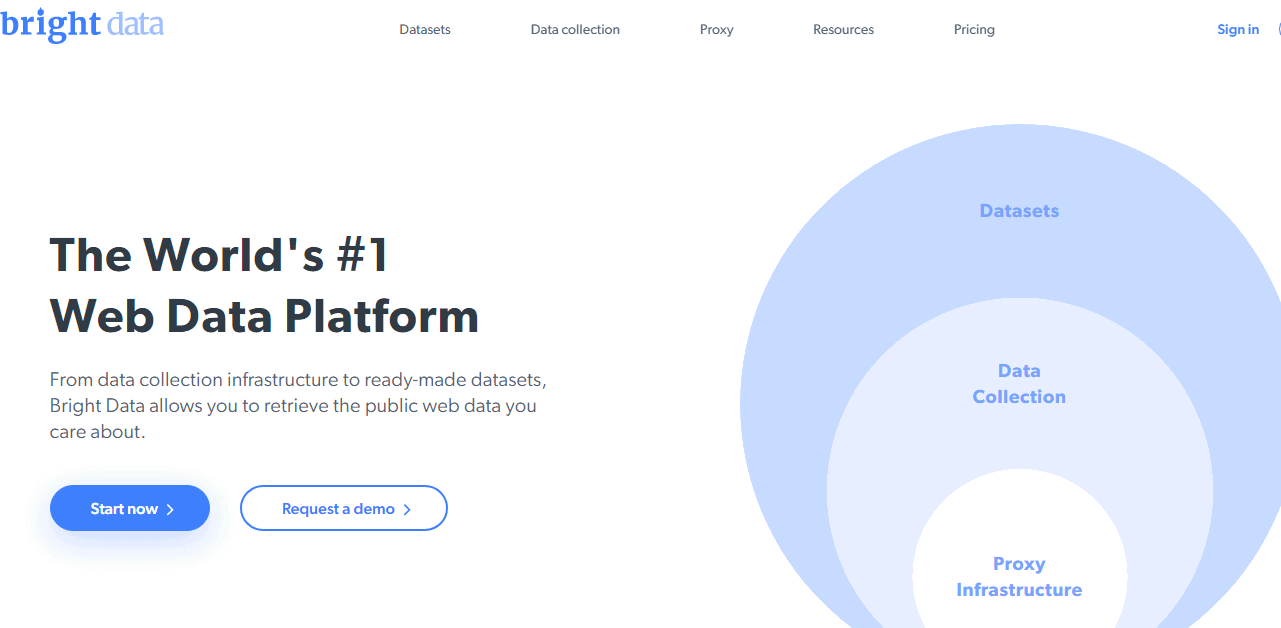 BrightData is a well-known proxy service provider. It is widely considered as the world's biggest proxy network – and probably the finest in the business. Its mobile proxies are among the finest for Internet marketing activities. They are completely compliant and patent-protected.
Their mobile IPs are derived from their peer-to-peer network — they now have over 7 million IPs in their pool, making it one of the biggest in the industry. They are capable of targeting both ASNs and mobile carriers. Luminati provides strong coverage of locations.
3. Soax: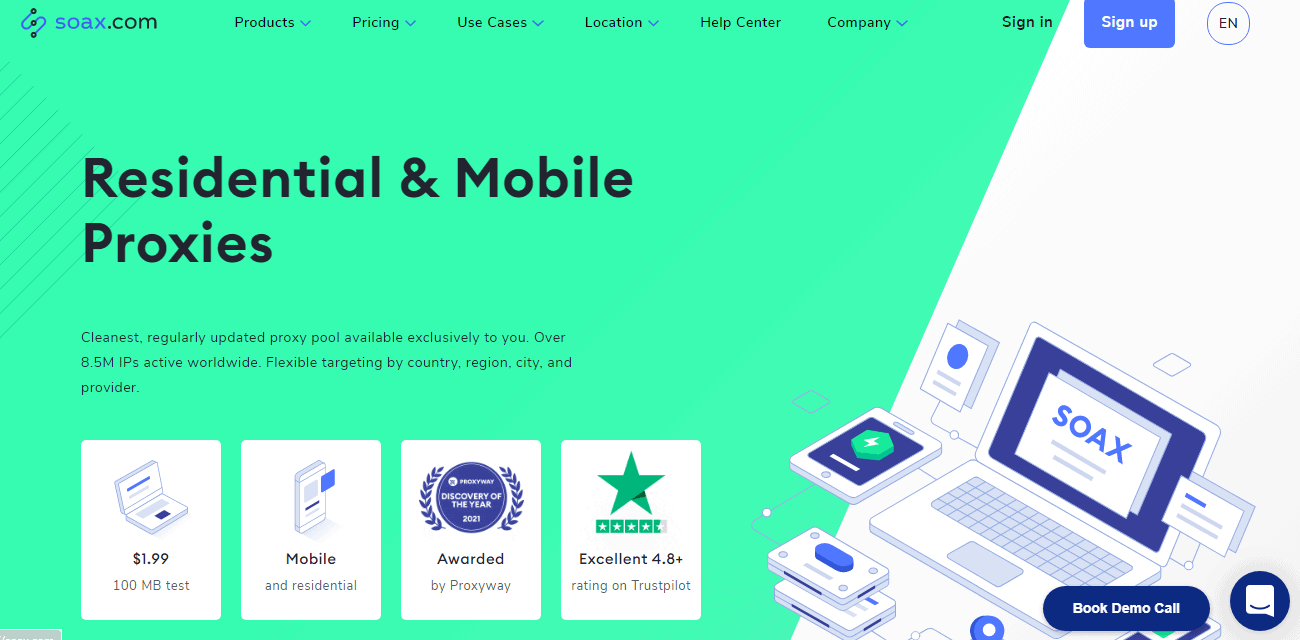 Unlike Luminati, which is transparent about the size of its mobile pool, Soax does not mention the total number of IPs they hold. Their IP addresses are dual-purpose: mobile and Wi-Fi. Soax is a supplier of undetectable mobile proxies.
They enable you to perform your duties in a discreet manner. The Soax proxy pool is continually renewed to ensure that it remains as clean as possible.
They provide one of the most flexible payment options, with daily, weekly, and monthly packages available. While their programs are adaptable, they may be rather costly – even more so than Luminati.
4. Proxy LTE: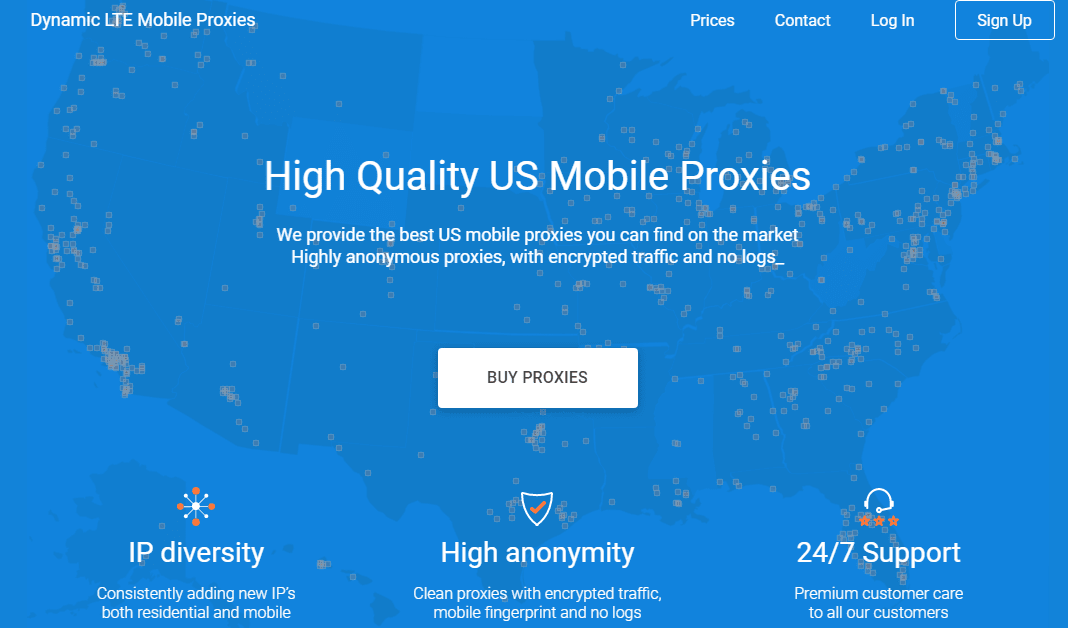 Proxy LTE is a service that delivers mobile proxies from the United States. Proxy LTE is not for you if you need proxies from different areas. Proxy LTE mobile proxies are ideal for automating social media, with a particular emphasis on Instagram automation.
You may also use it for a variety of other purposes, but keep in mind that it only supports US locales. 
Proxy LTE offers a range of payment options, including daily and weekly proxies in addition to the standard monthly proxies. One disadvantage of Proxy LTE is that it only takes BTC as a form of payment.
5. Rsocks: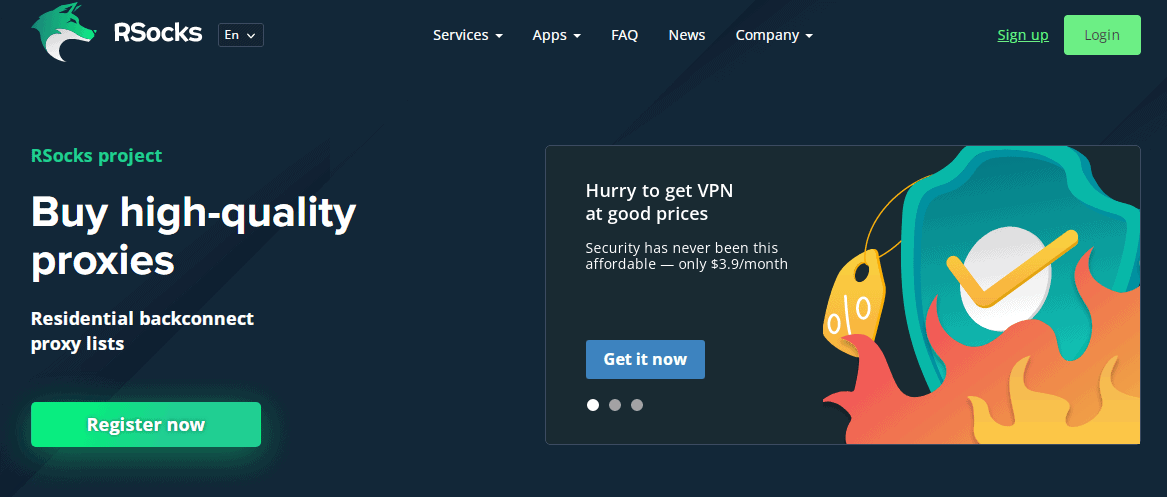 Rsocks is another mobile proxy service. They have a rather restricted geographic coverage, supporting just the United States, the United Kingdom, Ukraine, Russia, Thailand, and Lithuania.
Rsocks offers limitless bandwidth use and their proxies have been tested to work with a variety of popular websites. This is due to their invisibility.
One noteworthy feature of Rsocks is that you may provide the OS fingerprint for your requests. Additionally, you have the option of selecting the IP rotation frequency.
6. Airproxy: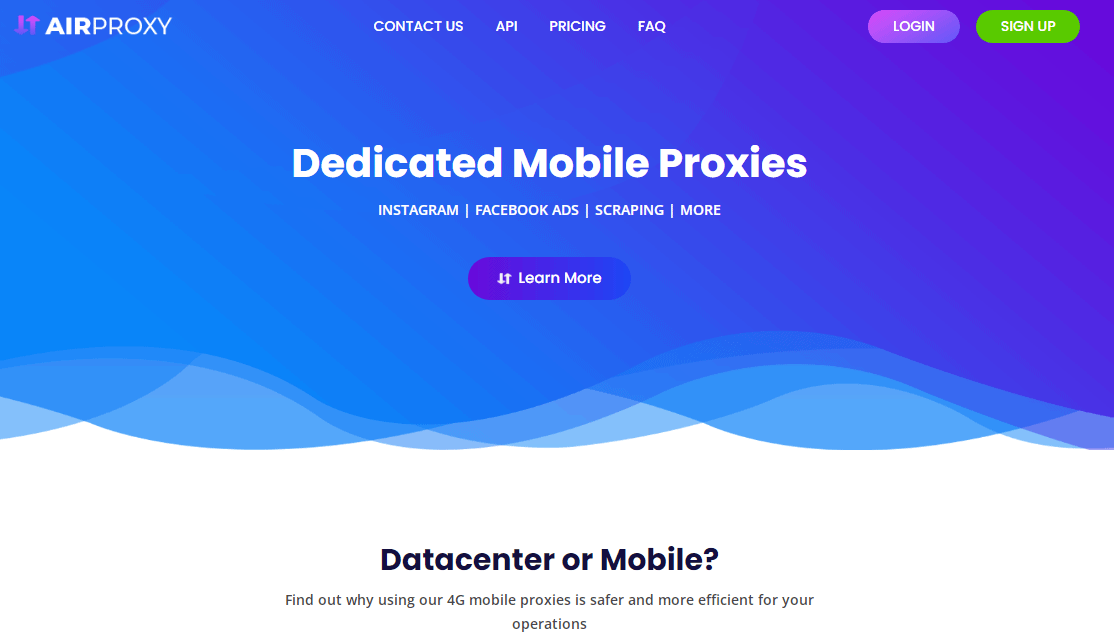 In this list of mobile proxy services, Airproxy sells the cleanest proxies. Their proxies are top-of-the-line and of superior quality. While the majority of providers get their proxies through peer-to-peer networks, Airproxy takes a different approach by using a dedicated sim card for each subscription.
Their proxies will enable you to use a limitless amount of bandwidth. Airproxy, on the other hand, solely has Italian proxies.
They are designed specifically for Instagram automation, and each proxy supports up to ten accounts. Proxies from Airproxy are costly.
7. Hydraproxy: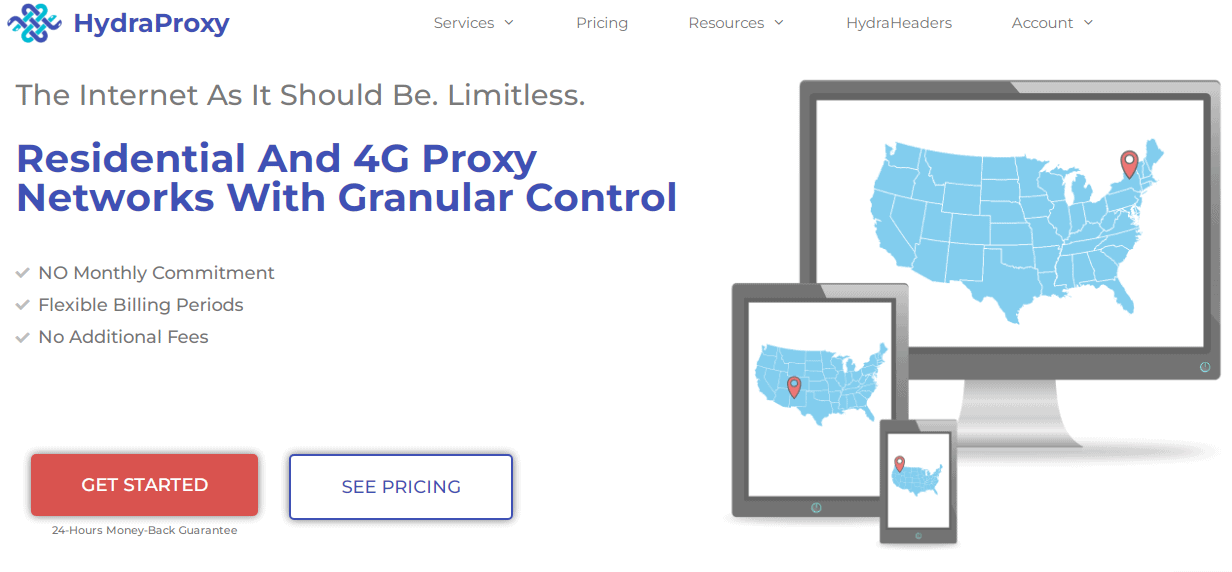 Pricing is a critical consideration when selecting a service, particularly for small marketers. If you're on a budget, Hydraproxy is one of the few mobile proxy services that offer a cheap mobile proxy plan that you can use regardless of your budget. 
Hydraproxy's mobile proxy service is currently only available in the United States. You may take advantage of infinite bandwidth since the price is determined by the number of ports.
This service supports IP rotation and allows for up to 30 minutes of continuous use of the same IP address. They now have state-level and ISP-level targeting capabilities for certain mobile providers.
8. Proxy-cheap: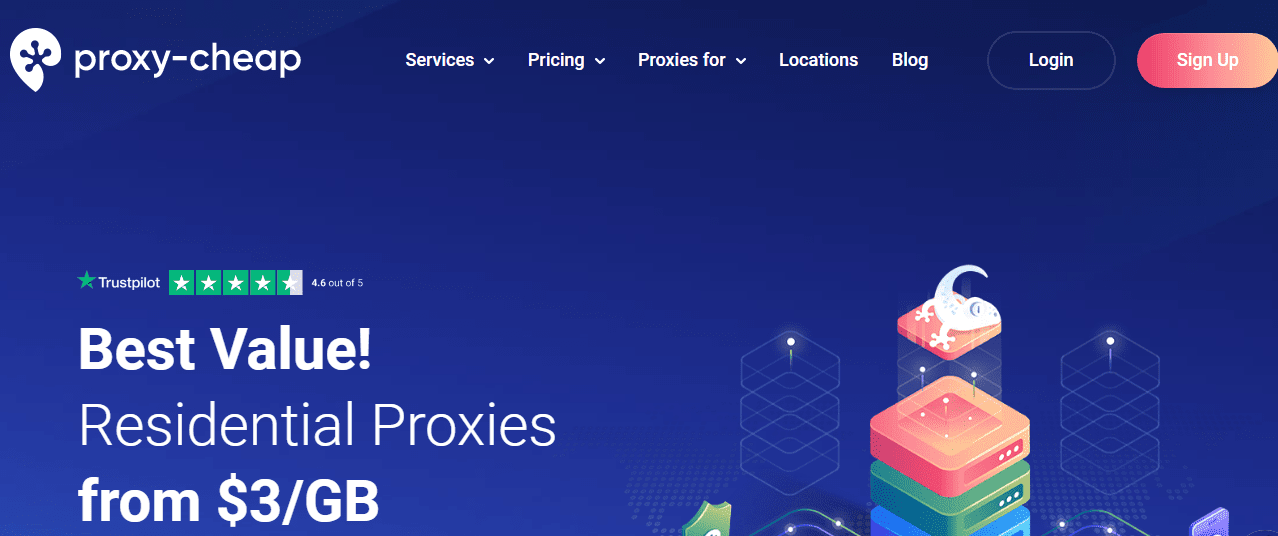 Unlike the other companies, which provide mobile proxies in the majority of countries, Proxy-cheap only offers mobile proxies in the United States and France.
Additionally, they do not restrict the amount of bandwidth you may utilize, since you are permitted to consume an infinite amount of bandwidth. Proxy-cheap does not provide flexible payment options.
However, when compared to the other providers on the list, it is relatively affordable. Proxy-cheap proxies are simple to use and are promptly provided. Proxy-cheap currently supports just IP authentication — it does not offer login and password authentication.
9. ProxyGuys: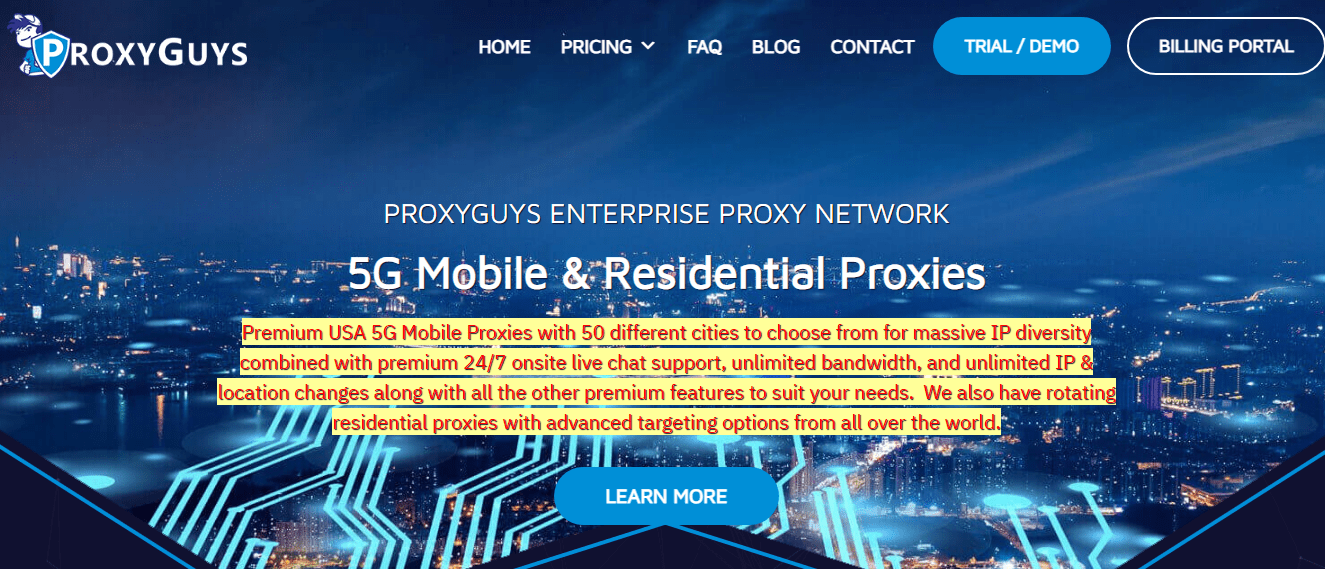 ProxyGuys' pool of mobile IPs is rather large. They claim to have over 50 million mobile IPs, making them the market's biggest mobile proxy service.
This provider's proxies are widely considered to be among the finest on the market. They supply the IP addresses in their pool using Verizon and AT&T 4G modems.
They offer 25 places from which you may get IP addresses, and they discuss the availability of IP addresses for each of the supported sites. Their price structure is adaptable, since they provide daily, weekly, and monthly proxies.
Additionally, you may choose a single location plan or a multi-location plan.
10. TheSocialProxy: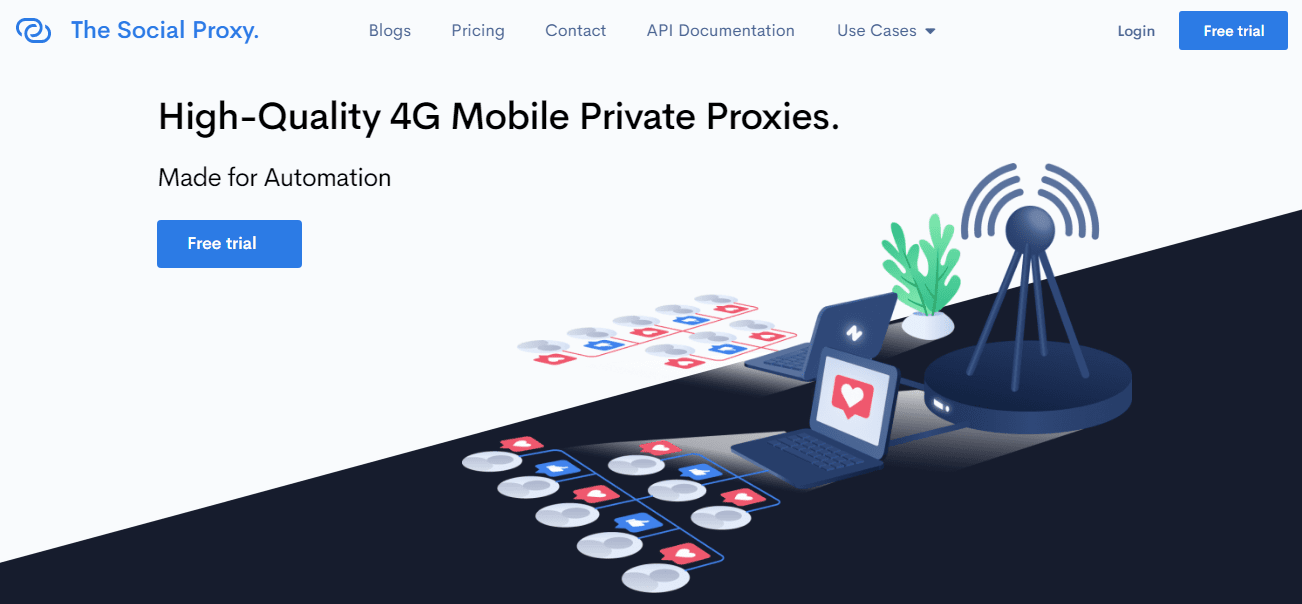 They provide unblockable mobile proxies that provide you with raw, unaltered access to the online services you want to utilize. The service owns the IPs via the mobile 4G dongles installed in their data center, which gives them complete control over performance. 
If you're searching for mobile proxies to utilize with your social media automation, proxies from TheSocialProxy are a good option. This is because such proxies have been created.
At the moment, the service is only available in three countries: Israel, the United Kingdom, and Austria. Proxy servers have been tested and have been shown to operate with all social media automation programs.
FAQs on Best Mobile Proxy Providers
🤘 Are Mobile Proxies Worth the Asking Price?
That is entirely dependent on the purpose for which they are being used. The majority of individuals utilize proxy services to produce income in some way or another. If you're earning money using mobile proxies, the cost is well worth it. If so, you're generally better off using a low-cost or even free proxy service instead.
👍 Are Mobile Proxies Good For Instagram or Other Social Media Networks?
It mostly depends on which of the several proxy services you are utilizing. Some are optimized for social networking, while others are better suited to other activities. At the end of the day, the fact that mobile proxies cycle often makes them less suitable for social media use than, say, a specialized Instagram proxy service.
🙋‍♀️ What Makes Mobile Proxies so Special?
Because mobile proxies have a high degree of trust, they are less likely to be banned or blacklisted by websites. Unlike other comparable services that employ datacenter IPs, these sorts of proxies use IP addresses allocated to real consumers.
Quick Links
Conclusion- Best Mobile Proxy Providers 2023
Mobile proxies are useful for several purposes, from anonymous internet surfing to ad testing and establishing several identities on social media without fear of being banned.
Because some of these services are more costly than others, I suggest beginning with a business that gives a free trial to demonstrate how mobile proxies operate.
Once you've gained some hands-on expertise, there are a plethora of excellent services to pick from that will provide excellent value for money if you persist with them over time.
Therefore, which firm should you support? As you can see, many of the businesses on this list specialize in a variety of different areas.
Some focus exclusively on certain nations, others on specialized activities, while a few spend much on performance and vast IP pools to entice consumers. Proxy Empire is without a doubt the greatest source of mobile proxies available today.