Online martial arts courses are growing more and more popular, but are they really a good method to learn? Can You Learn Martial Arts Online from home?
Some may believe that martial arts can only be learned under the direct supervision of a qualified instructor.
While I believe this is the ideal method to learn, it is not always possible. Training at a good gym may not be possible depending on your lifestyle, where you reside, your work schedule, or your finances.
So, can a martial artist who wants to start learning but only has an internet connection as an instructor still train effectively?
The solution is convoluted:
Learning martial arts online can be a terrific way for some people to enhance their skills, but it can also be unproductive and harmful for others.
In this essay, I'll cover all you need to know about martial arts training online, including where to begin.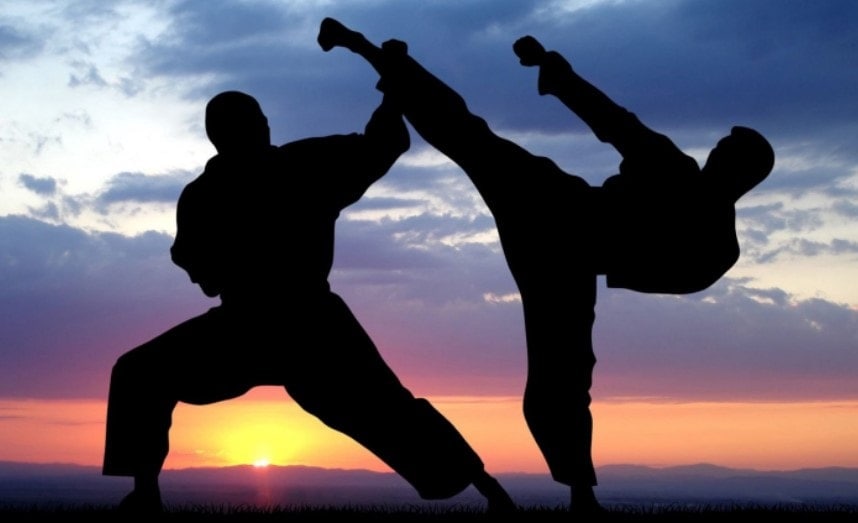 Do you want the LMS platform? Click here to find out more
Can You Learn Martial Arts Online?
Advantages of Learning Martial Arts Online
1. Learn from the greatest in the world
The quality of instructors now available to everyone with a computer or smartphone is one of the major benefits of many online courses.
Olympic boxer Tony Jeffries, legendary Brazilian Jiu-Jitsu instructors Rener and Ryron Gracie, and undefeated UFC world champion Khabib Nurmagomedov are just a few of the prominent names offering online martial arts classes.
Learning online allows you to acquire tactics and methods from these world-class fighters in a way that you wouldn't otherwise be able to do without spending hundreds of dollars on plane tickets and seminar fees.
2. Any time, any location
Accessibility is, of course, a major advantage of online martial arts training. Lockdown restrictions are still in place for many individuals around the world as of this writing, necessitating home training.
Similarly, if you're on vacation somewhere far away or don't have time to get to the gym, online training can be a temporary fix until your circumstances change.
You can learn martial arts online from the comfort of your own home, at a time that is convenient for you.
3. Additional education and training
If you've been training for a year or more and are comfortable with the foundations of your style, supplementing your training with internet resources can be a terrific method to focus on techniques you're having trouble with.
I had a terrible time as a white belt in Brazilian Jiu-Jitsu getting locked in unexpected positions and not knowing how to escape or defend myself.
Studying a book, of all things, called Jiu-Jitsu University by Saulo Ribeiro, was really beneficial to me (highly recommended for any new BJJ practitioner).
With so much high-quality martial arts content available online these days, using the internet as a supplemental training resource has become a much more respectable approach to improve your leisure time.
4. Inspiration
One of the best aspects of the internet is the ease with which we can get information from all around the globe.
This is especially true for martial arts, as method breakdowns and lessons for anything from kung fu to karate to muay Thai to wrestling can now be found on sites like YouTube.
This is a dream come true for experienced martial artists searching for a few more skills to add to their arsenal.
Online martial arts lessons are a terrific way to become motivated to attempt new techniques or training methods, and they may introduce you to a new style you wouldn't have explored or discovered otherwise.
While there are some drawbacks to learning martial arts online, they should not be dismissed entirely.
There's a wealth of useful information available online, and if you already have some knowledge, you can benefit greatly from some at-home training with a well-designed online course.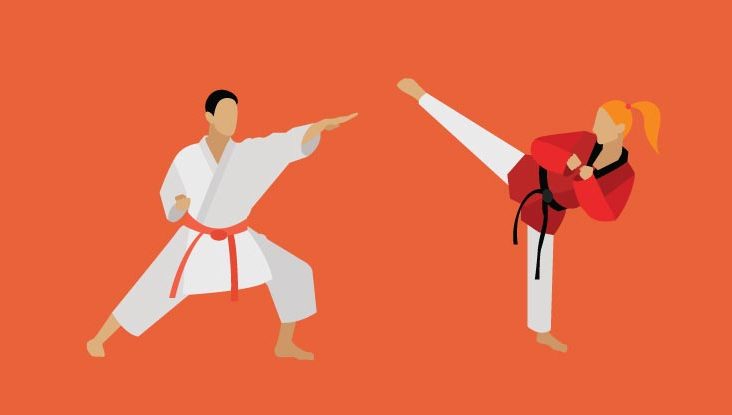 Disadvantages of Learning Martial Arts at Home
Quick Links: