If you are also wondering about How to Change a Domain Name then trust me this article has all the answers. It's part of your branding. It stays with your company for years and is unlikely to alter until substantial changes occur.
However, a domain name may not have been picked wisely the first time. For example, your domain name may be taken by another company or not resonate with your target market.
Instead, choose a new domain name that fits your company's key principles, branding, and appearance.
Changing your domain name should be done in a manner that does not harm your brand or website traffic. Prepare yourself, because this is precisely what we'll show you in just four easy steps!
How to Change a Domain Name? 4 Steps To Follow
Let's dive into the steps of this: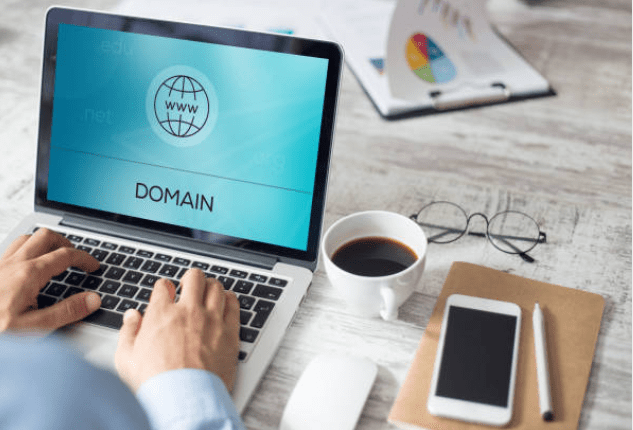 Step 1: Website Backup
Back up your website beforehand to guarantee a seamless domain move. A backup is a copy of your website's files that may be used to restore it if anything goes wrong.
A contemporary, high-quality hosting package may already have an automated backup system. If not, there are several third-party services and plugins available. For example, UpdraftPlus is a popular WordPress backup plugin.
This plugin can back up your website on a regular basis or just before a domain change. You may also send the backup files to a cloud storage provider like Dropbox or Google Drive.
Step 2: Create a New Domain
Next, get a new domain name and connect it to your website. Here are some suggestions:
Consider your item: Consider what you're offering and how it helps your target market. A brainstorming session might help you find relevant terms and domain name ideas for a product or service.
Consider the future: It's not a smart idea to pigeonhole a domain name. It's easy to mislead visitors if you choose bookshop.com and then decide to offer items other than books. Consider a name that isn't directly related to your products.
Keep things brief and sweet: Your domain name should be short, memorable, and simple to spell. The name should not need to be spelled out loud on a radio station or podcast.
Once you've chosen a name, you may buy it from a domain registrar like Namecheap.
Step 3: Change the Domain Names of Your Websites
Even though your website's domain name has changed, your work isn't done. There may be numerous connections to your former domain name in your own content or on other websites. Fortunately, there is a technique to permanently redirect these old links to your new domain name.
Setting up redirects in WordPress is simple. Simply FTP into your website and seek a file called .htaccess. One additional thing to do is notify Google that you have changed your website domain.
If you already have a Google Search Console account, you may utilize the Change of Address tool to switch your website's domain. Check your site host's knowledge base to verify you haven't missed any important tasks.
Step 4: Branding Your Website
You've now completed the technical aspects of changing your website's domain name. Now is the moment to inform your audience about the name change.
Not doing so will confuse both new and returning visitors, so don't omit this step! Depending on your brand's popularity, you may require a thorough rebranding effort. Here are some important measures to consider:
Revise your website's logo and
Update your website's About, Contact, and any sections that reference your brand.
Update your website's footer, website description, and other places that reference your brand.
Write a blog article announcing the domain name change.
Revisit your social media accounts.
Write a post on each social media platform.
Explain the new change in an email to your members/subscribers
You can keep most of your traffic and customers by aggressively searching out chances to inform them about your new domain name.
Quick links:
Conclusion: How to Change a Domain Name?
As you can see, the process of changing your website's domain name may be fairly straightforward — provided, of course, that you understand what you're doing (and how).
Thank you for devoting some of your valuable time to our project. We hope that we were able to live up to the expectations you had for this content.