Duda is one of the best-rated website builders on the market today. However, there are some good reasons to consider alternatives to Duda.
One reason is that Duda is geared mainly towards agencies and professionals who build websites for other people.
So the question is, are there any alternatives to Duda that make sense in terms of both functionality and price? The answer is, that there are, and we will cover some of the leading website editor alternatives to Duda in this article.
Why Use Duda Alternatives?
There are several reasons to choose an alternative to Duda. Other website builders do a similar job, but they are often less expensive.
Duda is an excellent website builder, but unless you are a web design agency that builds websites for multiple clients, you may not be able to take full advantage of all its features.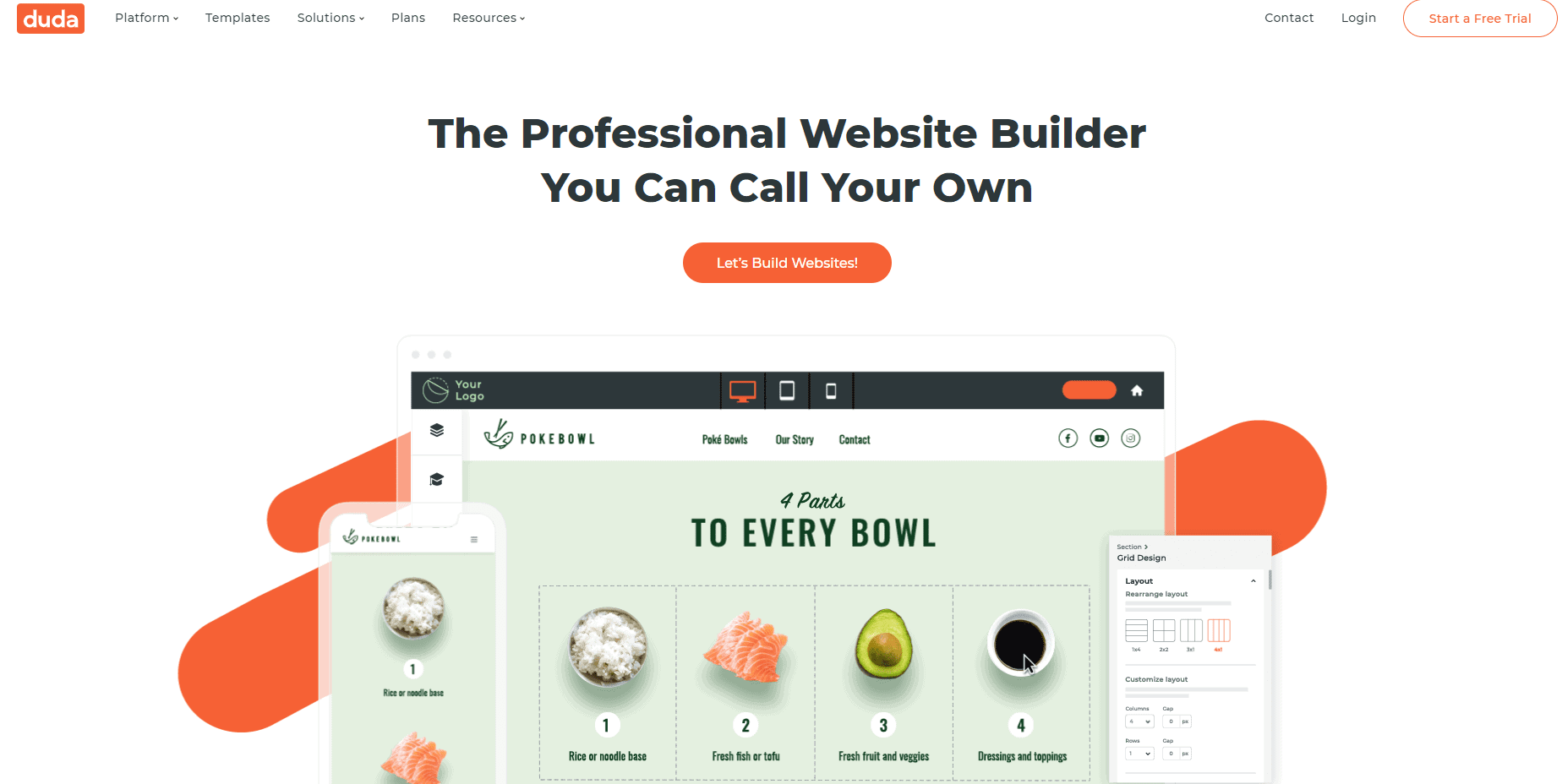 So, let's look at some of the leading Duda alternatives.
5 Best Duda Alternatives 2023
Here, are some of the best Duda alternatives mentioned below:
WordPress is a popular website-building tool that gives you the ability to create any kind of website. It is very flexible, so you can choose the design and function of your website.
However, in order to use and manage WordPress, you need to be proficient at coding.
Pros:
It is free and open-source, and many large corporations have put their faith in it.
It is beginner-friendly because it does not require any coding expertise.
The styles and content of your website are simple to create, alter, and adjust.
Cons:
You'll need a WordPress.org server to host your website.
It might be difficult to choose the correct theme for creating a responsive and attractive website.
At first, Squarespace was difficult to use because it had a lot of different user experience (UX) based elements. However, the company has recently made updates that have made it more user-friendly for both professionals and newcomers.
It still takes some time to learn all of the features and tools that Squarespace offers, but it is worth it in the end. One downside is that the website editor is not as easy to use or as intuitive as Duda's editor. This means that you cannot preview your website before making it live.
Pros:
Excellent templates that are already optimized for various displays like computers, mobile phones, and tablets.
The Squarespace mobile app allows you to modify your pages, blogs, and other eCommerce features while on the road.
For up to 30 days, you can recover your altered or deleted pages or posts.
Cons:
It is not the quickest website builder available.
It would be beneficial if you could devote some time to learning how to utilize it.
Wix is another popular platform for creating websites. With Wix, you can either create a website yourself using templates and customizing them, or use Wix ADI to have the website created for you.
Wix also offers the option of coding for users who are skilled in that area.
Wix's drag-and-drop construction capabilities make its editor incredibly user-friendly, even for those with no prior technical knowledge.
Wix provides a superb array of eCommerce features, making it a top choice for anybody wishing to start an online business.
Great advice and support — I really like Wix's searchable knowledge library.
Cons:
You can't change your template once your site has been launched without starting over.
You may have to pay more to install third-party apps for long-term scalability.
4. Jimdo
Jimdo is a website builder that is worth considering if you will be building a website that needs to support multiple languages.
Jimdo is able to deliver content in many different languages, including some complex languages like Japanese and Chinese, as well as right-to-left languages.
Additionally, Jimdo supports a variety of website types, including business sites, blogs, portfolios, and eCommerce websites.
Pros:
This website builder has true multi-language support built-in without the need to add any additional features.
This is included in the e-commerce toolset of this website builder.
They do provide a "try it for free" option, as well as premium service tiers that are rather straightforward.
Cons:
Only the highest monthly membership fee includes eCommerce support.
To develop anything that doesn't fit inside a pre-determined pattern, you'll need to perform some coding yourself or hire someone to do it for you.
Webflow is a software as a service that helps you build a website using a visual, drag-and-drop builder.
It is marketed toward designers looking for a low- or no-code tool to build websites, but anyone can use Webflow to create a website.
Pros:
Without knowing how to code, you may customize your design to a high degree.
A wide selection of layouts appropriate for e-commerce and dynamic content is available.
Cons:
It's a little more complicated to use as a website builder.
There is no live chat or phone help available.
Quick Links:
Conclusion: Duda Alternatives 2023
There are many different website builders available. The 5 best Duda alternatives, we have reviewed here are just a small selection. Each one has its own strengths and weaknesses.
Think carefully about what you want from your website. Remember that your site needs to meet your needs now and in the future. Make sure that you choose a website builder that is "future proof."
This means that the website builder will still work well for you in the future, even if it changes or updates. Duda and other closed platforms can be difficult to switch away from, so keep this in mind when making your decision.
Duda is a good website builder because you don't need to write code or hire someone to do it for you. But it's not the only one that is good. Consider these 5 and others as you decide which one is best for you.