So, here I came up with "Top 5 Free Daily Use Android Apps".
1. UMANO: News read to you
In the morning, no one has time to read the newspaper. Think, if some other person reads news for you then? Of course, you will like to hear it, but it's impossible in today's world.
With the help of an Android Smartphone this is possible, just use the Umano application and you will hear real people with amazing voices read interesting news articles to you. Include this app as one of the daily use android apps and start exploring the world.
You can also browse news, select specific categories according to your choice, make a playlist similar to the music playlist that you can hear afterward, and download your playlist for offline listening and, of course, sharing with your friends.
So, grab this application for free and start listening to your favorite news by some other person!
TED abbreviated as "Technology, Entertainment, Design". This application provides talks in the form of videos and audios from some of the world's most fascinating people regarding education radicals, tech geniuses, medical mavericks, business gurus, and music legends.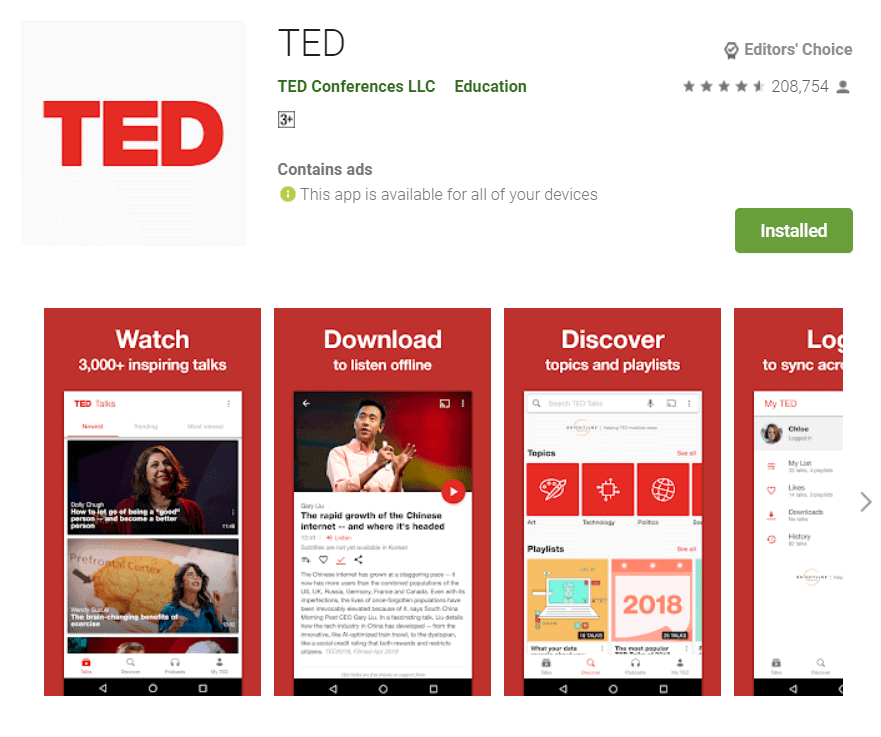 This application is helpful to everyone as it includes audio and videos of all categories. No problem if you a technical or educated or medical guy, just search your relevant audios/videos and start watching them.
About more than 1200 videos or audio recordings and more are being added each week, to walk along with the modern & technological world. Grab it at no cost!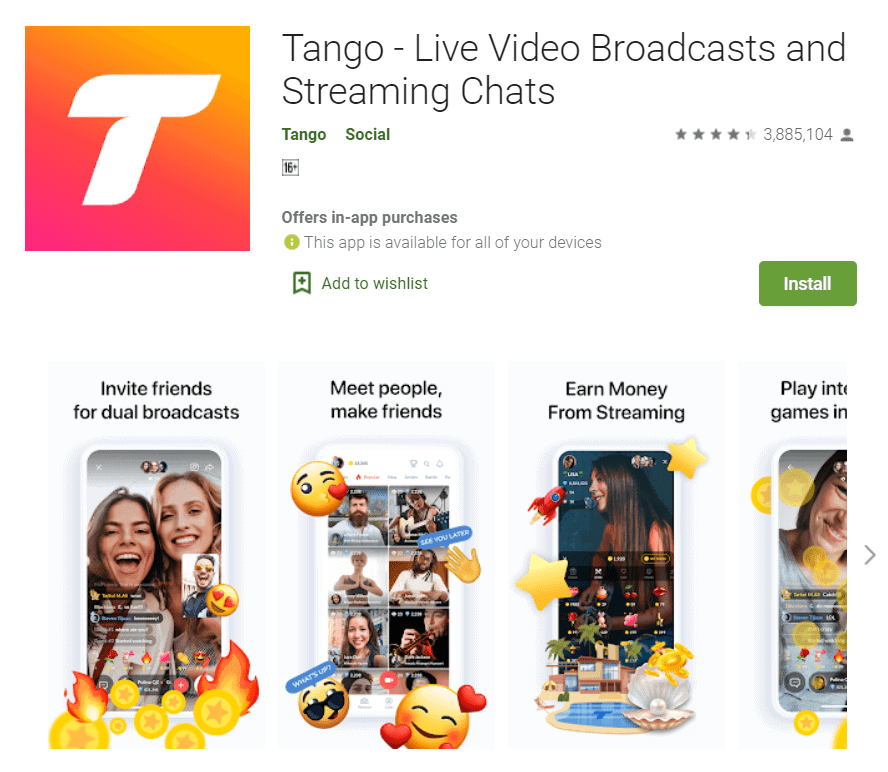 Calls and Messages are most important in our daily life because we can communicate with anyone in any corner of the world through a small electronic device.
An application called "Tango" allows you to call and send text for free, a simple condition requires that you have to enable an internet connection.
I am loving this application and this is on top of my daily use of android apps. This application is supported on the Android platform. You can make voice calls, video calls and text messages for free and get connected with your family and friends. Grab this application for free.
4. Catch Notes
Notes mean some small points which give an overview of a whole idea. Many people take notes because their remembering power is less, some people take notes as their hobby and others have the habit of taking notes.

So, for all these people it's compulsory to carry pen and paper, but it is not possible to carry everywhere there are some exceptions. For those people, an application called "Catch Notes" is available for free, which allows them to take notes and capture ideas on Android smartphones. Grab it for free and start catching notes easily!
This is the best daily use android apps for movie freaks. When we are tired, most of the time we go for watching a movie with friends.

But from 2-3 movies we have to choose one best movie that entertains all of us, there is one way we can ask someone who has already watched the movie and as result, we get different reviews so how to decide which is the best one?
With the help of the "IMDb Movies & TV" application, this problem will be solved in minutes, search your movie title and get the actual review voted by the real people. You can also search latest movie trailers & dates, TV titles, celebrities, actors, actresses, directors and other crew members. Be updated with the latest releases for free.
Hope these daily use android apps will make your life much easier and connected with the world.
Quick Links