PicsArt app claims to push the artist in you. This is one of the most popular photo editing applications with more than  100 million downloads and counting.
It is an awesome application when it comes to making collages of your pictures.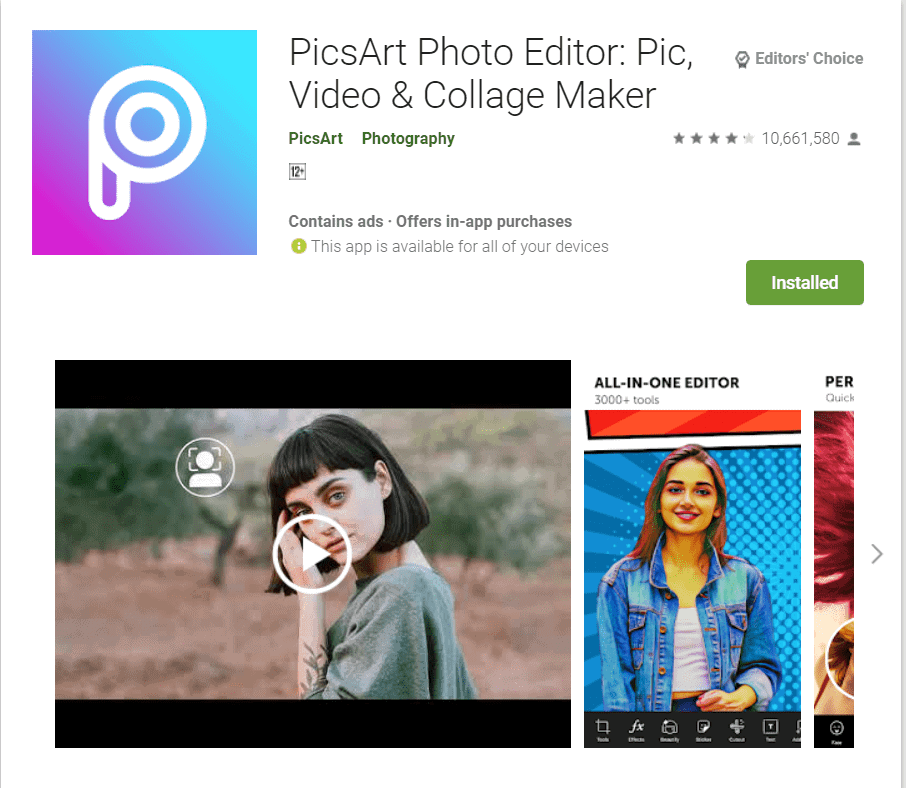 It also contains all the standard features like filters, controls, and adjustments; along with some new and funky features like figure painting and stickers.
It is an app that will provide you with tons of features to manipulate your pics. It is a one-stop app for all your photo editing needs.
PicsArt even incorporates the changes in its app based on user suggestions and feedback. This makes it more reliable and a long-term choice for users.
This application is one of the few photo-editing applications that can provide you a vast range of features. Its One-tap features are very useful when it comes to editing the pics quickly.
It has 40+ filters that can enhance your pics in a significant way.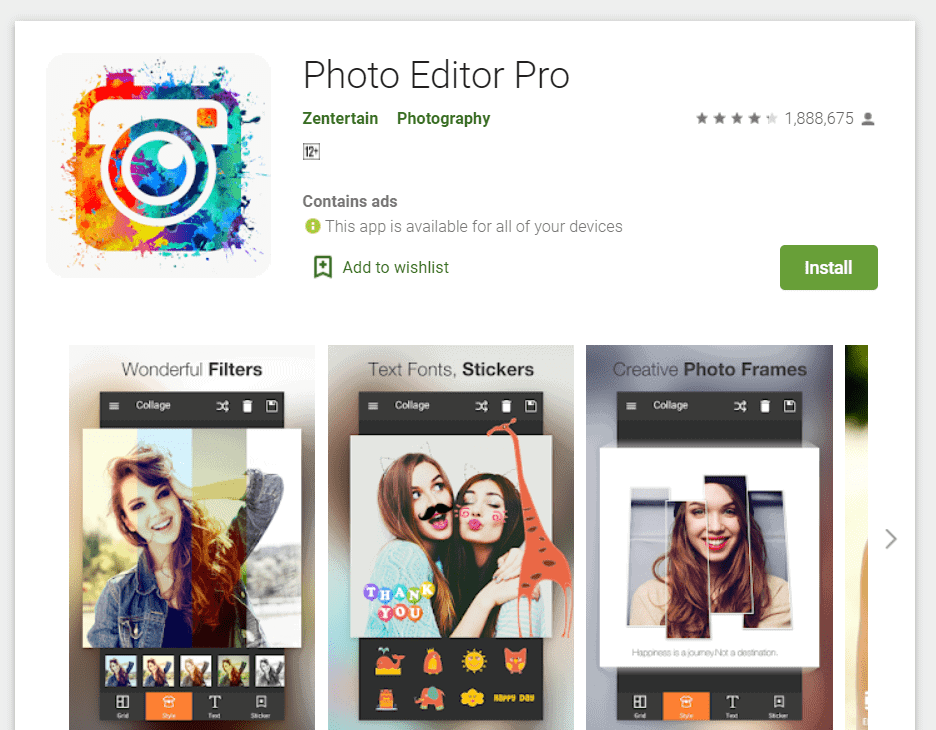 Be it adding text to your images, making a collage, or adding effects. You just name the feature and you would find that in this application.
Some of its cool features are Color Balance, Fun stickers, One-Tap auto Enhance, Focus, Draw and Add text.
This application also allows you to create your own collection of memes.
3. Photoshop Touch for Phone
A lot of you people might have heard of the mighty desktop photo editing software used by professionals, i.e, Adobe Photoshop.
This application carries on the legacy of mobile apps. Although it is not as powerful as its desktop version, it will still perform most of the important features.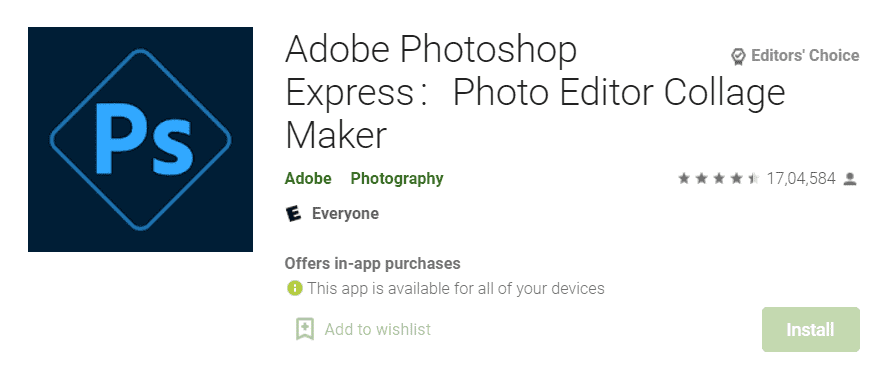 Although it is a paid app, Price: 4.99$, It is truly worth its price. With this app, you can carry out Photoshop effects like layers, selection tools, filters, and adjustments to create mind-blowing pics.
Some of its cool features are Stroke Effect, shadow effect, Fade effect, and 3d Text. Use of Photoshop Touch feature creates endless possibilities for its users while photo editing.
Features like Camera fill and compatibility of the app with the desktop version via Adobe Creative Cloud make this app unique.
4.

Rage

Comics Photo Editor
Imagine an application that helps you in taking revenge for an insult and tease your friends.
This is one application that can turn any pic hilarious. You can use the memes and stickers on any of your pics in the phone gallery and share them with your friends on Facebook, Twitter, or Instagram.
Edit your selfie pics with its easy-to-use interface and have fun. There is no better app than this one to make your friends look like trolls.
Pixlr Express as its name suggests is an app that lets you edit your pics fast. You can choose from 2 million combinations of filters and effects to turn your image into a masterpiece. Some of its cool features are Autofix, Pic-to-Sketch, Red-eye removal, and adding lighting effects.

The new version of this app (Version 2.2.1) has improved user experience and new stylized adjustments for creative effects.
There are a lot of photo editing apps launched each day on the play store. Most of these apps have similar features. Power applications like GIMP and Adobe Photoshop available for desktop computers are not yet available for mobile platforms.
So, if you are looking for apps to perform complex photo editing, I suggest you use desktop version apps as the mobile platform photo editing apps still need some time to evolve.
I hope you guys like these apps. And just in case if I have missed any of the cool apps, please feel free to mention them in the comments section below.
Quick Links