This article is dedicated to Best Free Email Template Builders. In search of the top Free Email Template Builders for creating professional emails for free? If so, you've found the proper site.
In this post, you'll learn how to use 8 of the best paid and free email template builders to produce eye-catching emails for your customers. You may choose from an array of email template tools available on the market.
It's time-consuming to figure out which email builder is the finest. Some of the greatest paid and free email template generators have been compiled after extensive internet research.
To enhance your conversions, you need to use an online email campaign designer that develops a template that catches the interest of your consumers. Choose wisely.
8 Best Free Email Template Builders 2023
Here we have listed the Best Free Email template builders:
You can produce professional-looking emails in just a few minutes with Sendinblue, the most popular email marketing solution.
Also included in the service is a library of 60+ ready-made email templates that you can choose and edit to meet your specific needs.
Additional features include subscriber list management, unlimited contact storage, advanced reporting, basic integrations, and bespoke sign-up forms.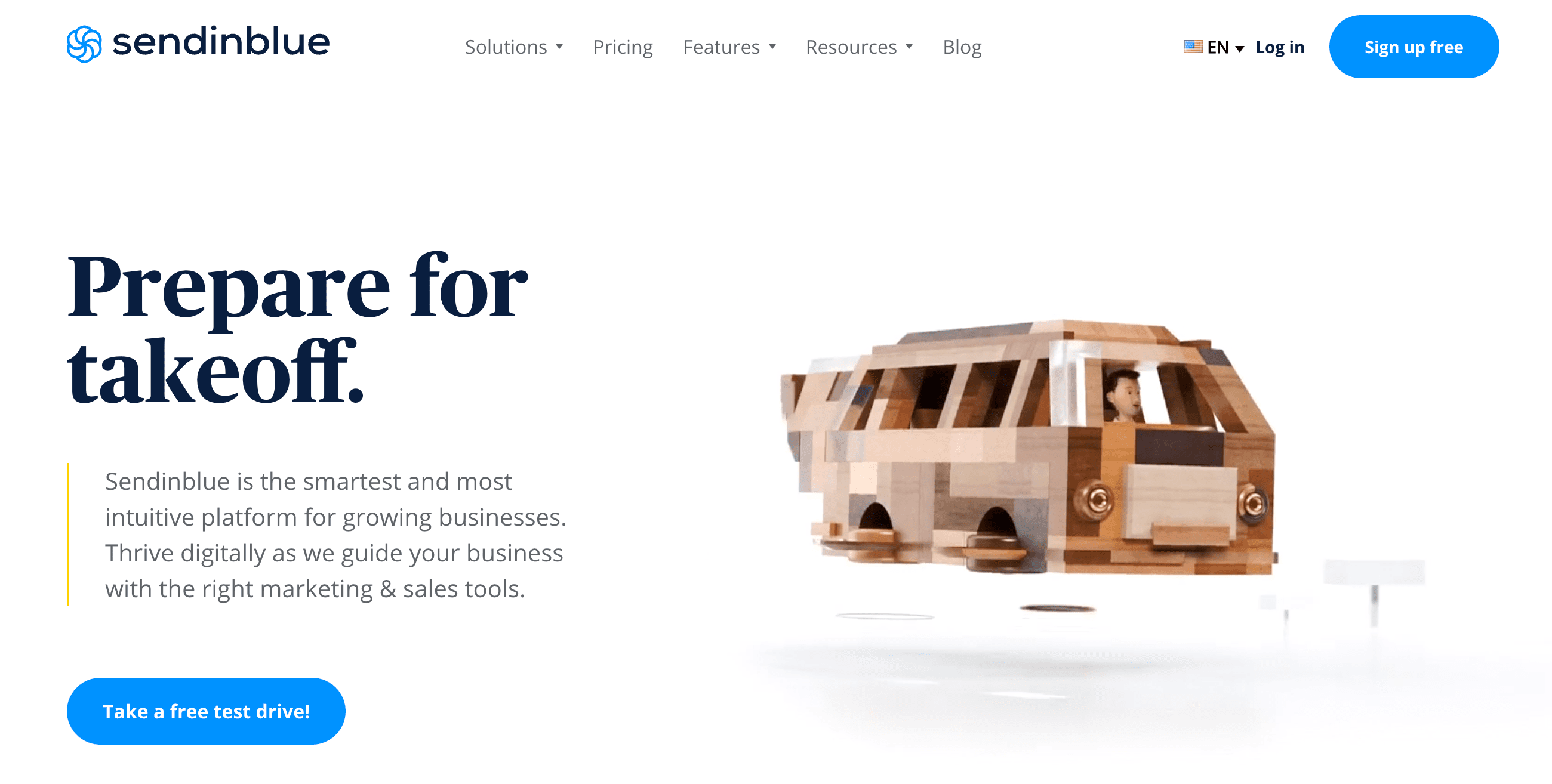 All of this is included in the subscription fee. It's free to use Sendinblue's free plan to send up to 300 emails every day or (9000 emails per month).
Online email template creator Stripo is one of the finest that doesn't need any HTML knowledge. Stripo HTML editor's email templates are responsive, so they look amazing on any device.
Emails created in Stripo must be exported to your chosen ESP (Email Service Provider) before they can be sent out to your recipients.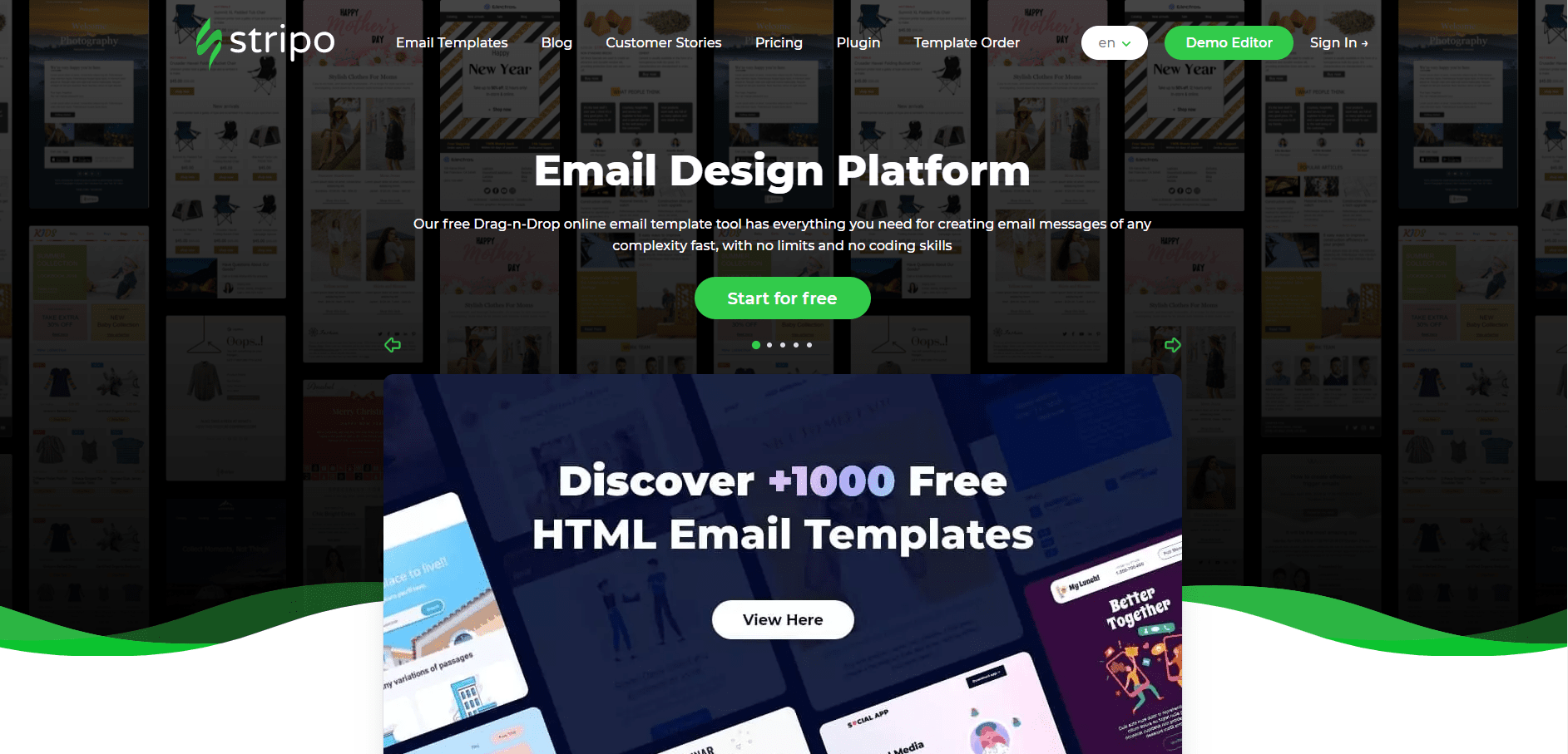 SendinBlue, AWeber, Braze, Constant Contact, Campaign Monitor, eSputnik, GetResponse, GetReponse360, HubSpot, iContact, Klaviyo, Mailchimp, Mailgun, and Mandrill are just a few of the 60+ ESPs that Stripo integrates with.
Remember that Stripo's free subscription only enables four exports to email service providers each month.
Email editing software that was just released called Liramail Editor contains a number of functions that might be helpful to users.
There is not a reliable email editor available that comes pre-packaged with attractive templates. One of them is yours to keep exclusively.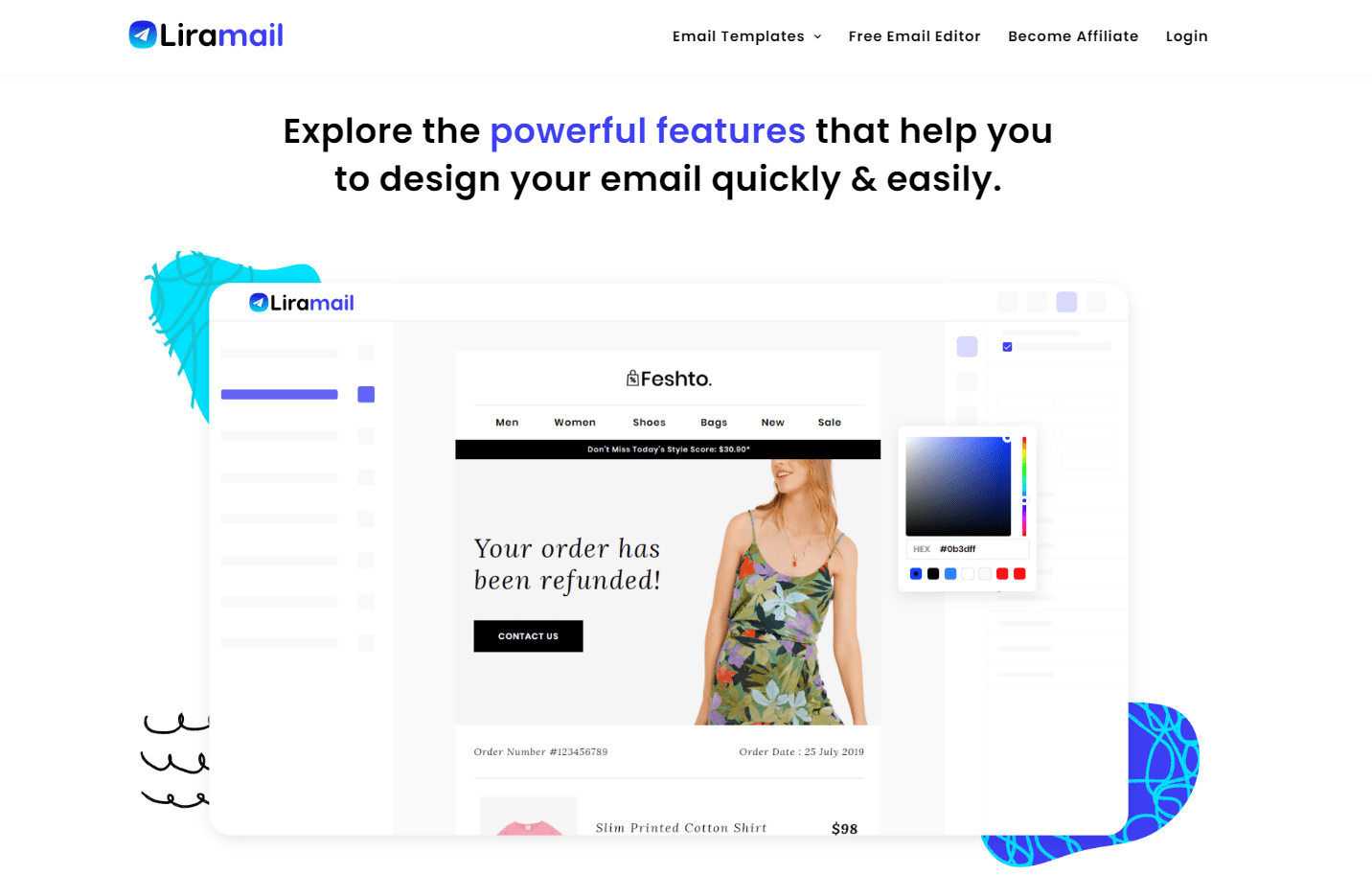 Either the editor is inadequate, or the designs of the templates are inadequate. Neither one is adequate.
That is why you should use the Liramail Editor, which provides advantages from both of the aforementioned options.
Topol is the ideal solution for freelancers, designers, lead marketing teams, and agencies who want to create attractive responsive email templates but don't have knowledge of coding.
It makes it possible to incorporate individualized HTML code into the email template. In addition, you have the ability to specify your merging tags and make use of them to customize the text.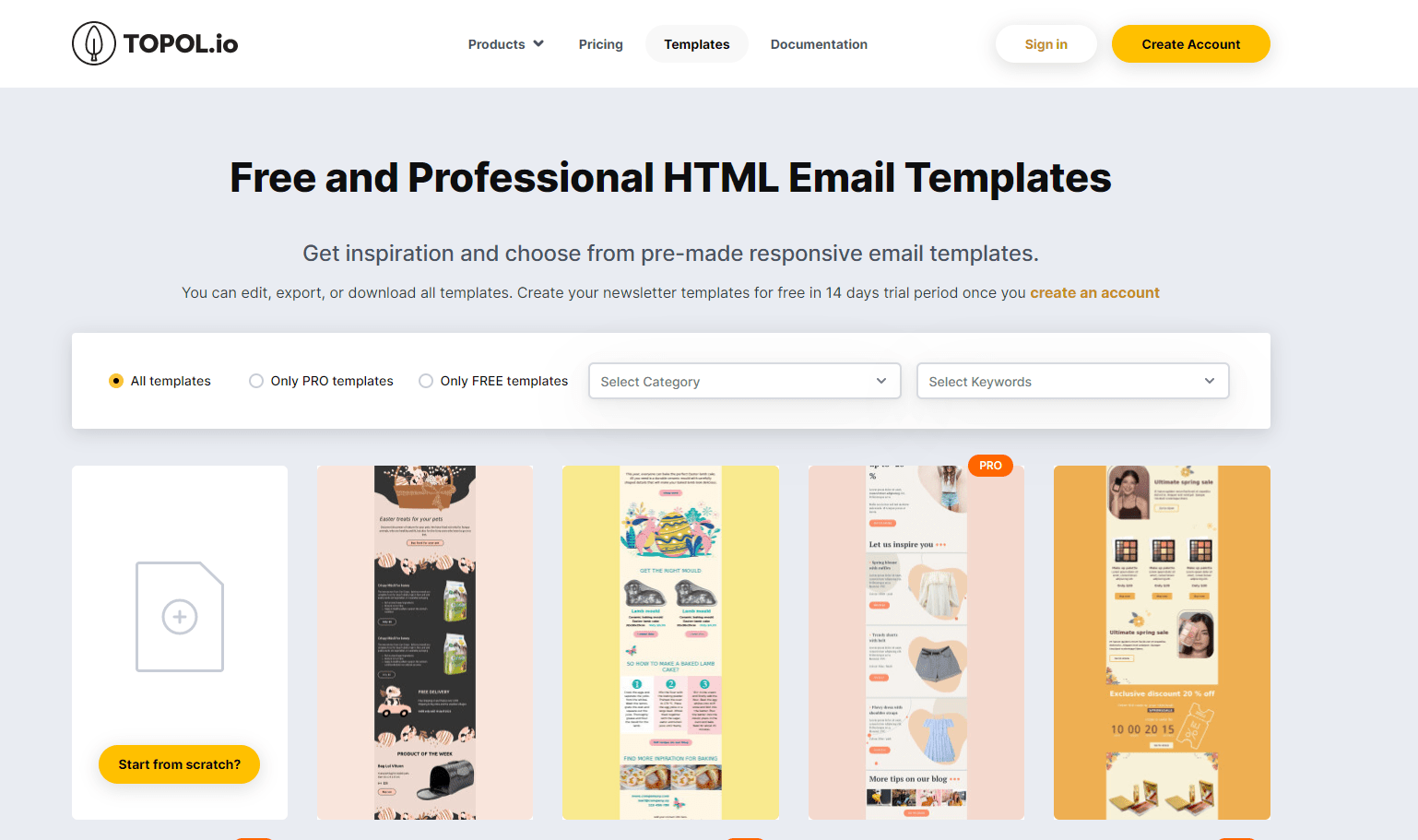 Through the use of Topol, you will be able to include XML representations of any items sold in your online shop into HTML email templates.
Moosend, which has an intuitive drag and drop editor, is among the most effective and convenient free email template generators. It enables you to quickly create email templates that are very responsive in just a few seconds.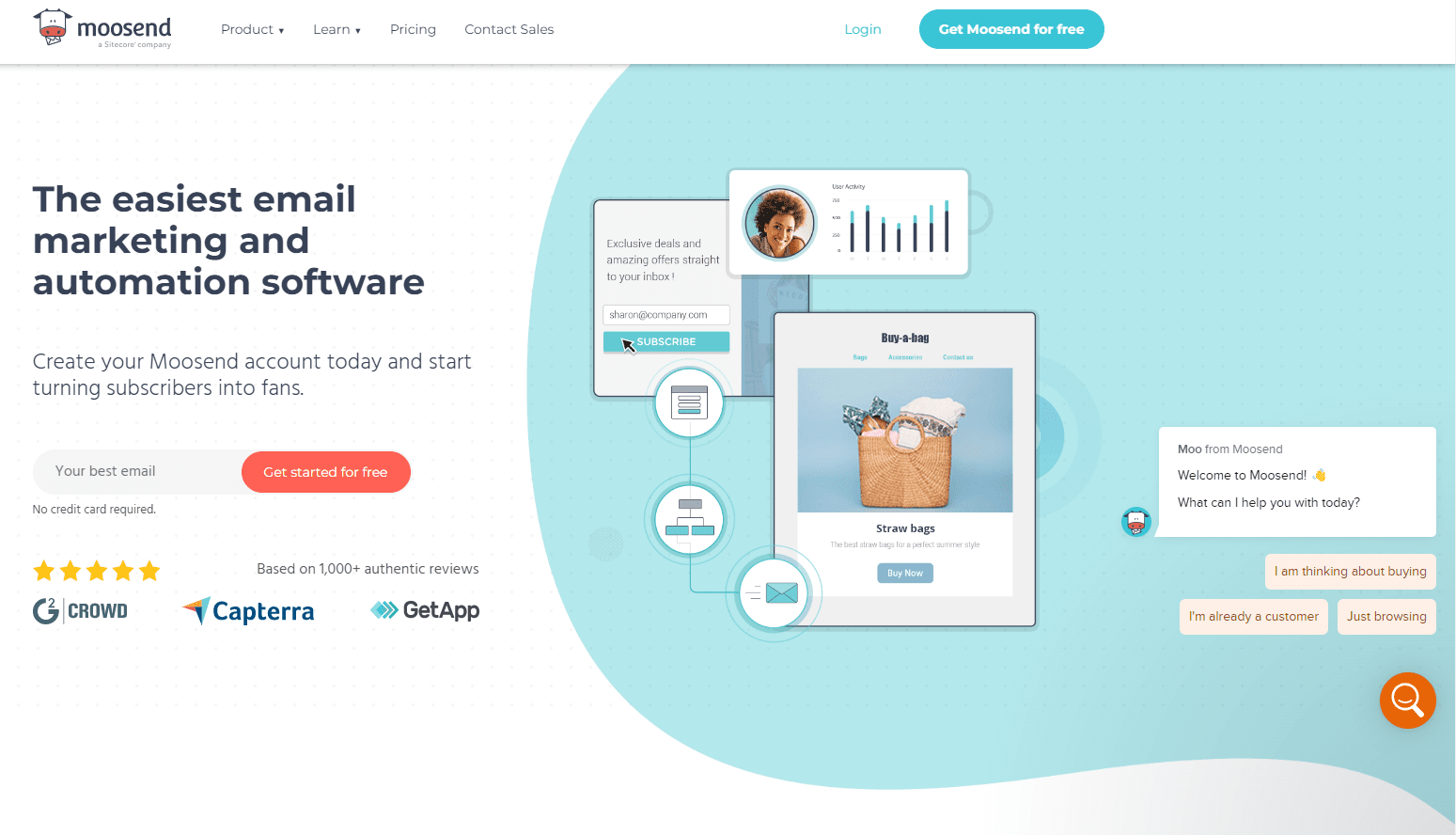 Moosend has been active in the field of email marketing for a significant amount of time and has assisted a variety of clients, including small companies and non-profit organizations, in developing very effective email marketing campaigns.
6. Postcards
Postcards is another responsive email template designer that provides a drag-and-drop builder with complex capabilities that enable you to create bespoke emails without having to write a single line of code.
If you want to learn more about Postcards, continue reading below. The templates that were produced by Postcards look fantastic on all different kinds of devices.
In addition to this, it has features that are optimized for the retina display, which prevents pictures and graphics from seeming fuzzy.
The clean code used by this free email template maker is compatible with all email service providers (ESP).
7. BEE Free
You can construct outstanding responsive email templates in a matter of minutes with BEE Free, which is one of the simplest and most intuitive drag-and-drop email builders available.
The phrase "Best Email Editor" is represented by the initials "BEE." More than one million people from all around the world have made use of it, making it a strong contender for the title of greatest free email template maker.
Another option for making email templates is Chamaileon, which offers a drag-and-drop email editor and makes it possible to make attractive email templates.
It provides over one hundred ready-made email templates as well as over one thousand template blocks that may be used to construct emails. Simply dragging and dropping the block into the main body of the email, followed by adding some content, is all that is required to get started.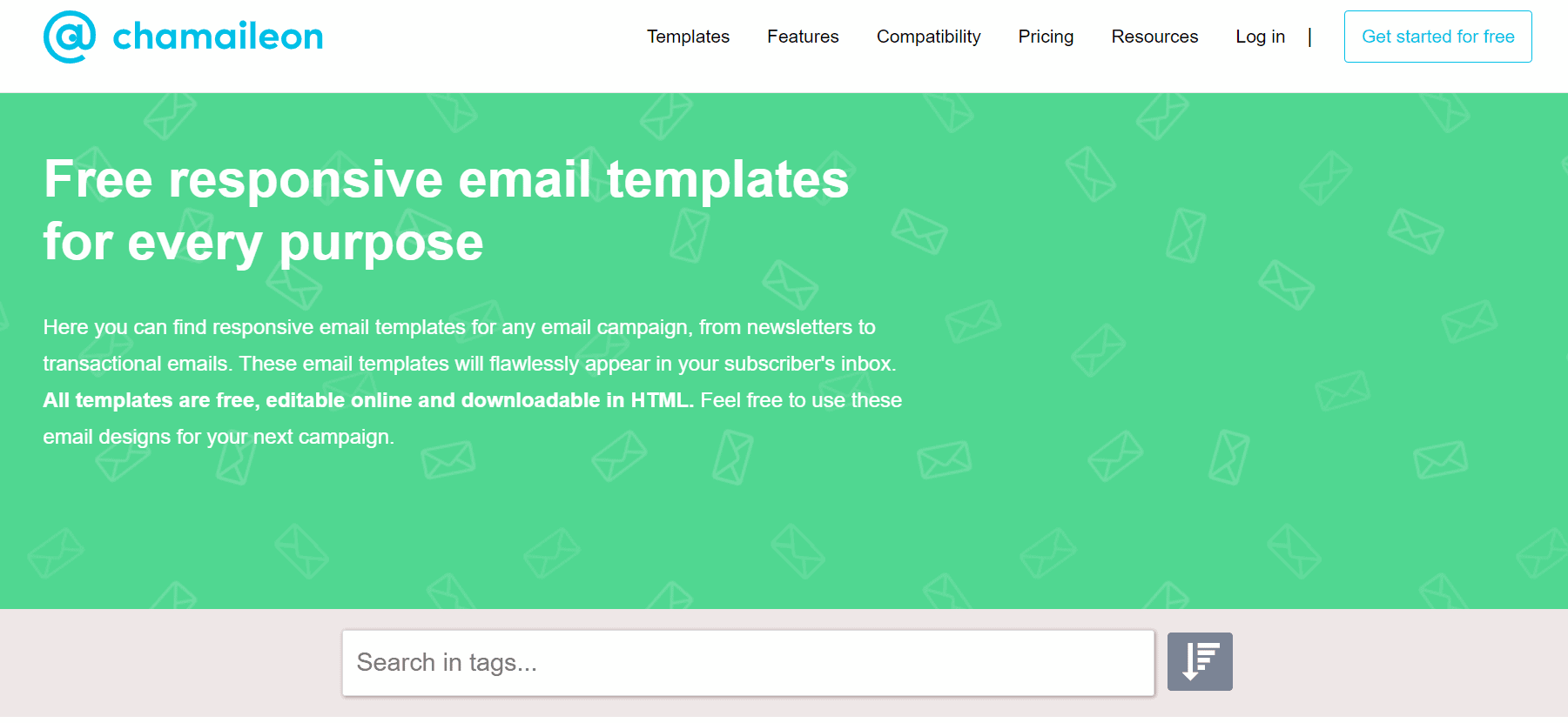 In addition to that, this online builder for free HTML email templates comes equipped with free HTML email templates that are ready to be used and can be selected from Chamaileon's email template collection.
Additionally, import the templates that have performed the best into Chamaileon by utilizing the HTML email import method.
Quick Links:
Conclusion: Best Free Email Template Builders 2023
You should now have a list of the top email template makers in your possession. There are paid options among them, in addition to the free ones.
You have the option, prior to making a purchase, to test out each and every feature of the email template builder.
In addition, some of the tools do not call for the creation of an account or the entry of credit card information. Before making a purchase, I strongly recommend that you test out an email builder on your own end.