In this blog, I have mentioned steps on how to enable Multi-Window in Android 6.0 Marshmallow.
Everyone is in a hurry nowadays. 24 hours a day doesn't seem sufficient to anyone. That's the reason, technology is evolving so quickly and letting us multitask at a time.
Initially, we could multitask in our computer systems which already is an advanced technology, but now, the rapidly evolving technology allows us to multi-window android. 
Yes, we can enable multi-window in Android, and we will tell you how. Multitasking is something that makes you more productive and enhances your workability, after all, why waste your big android screen just operating Facebook while you can do other important tasks at the same time??
So let's have a look at how to enable multitasking on supported Android also on Android 6.0 Marshmallow.
How to Enable Multi-Window in Android:
Android multi-window functionality is not new and we have been doing it for years now but unofficially. By unofficial I meant, multitasking comes inbuilt in many latest Android phone models including Samsung, LG and others, but google yet so far hasn't announced these features as part of the operating system.
But in the Google I/O conference in May 2015, Google unveiled the eighth version of Android i.e Android 6.0 "Marshmallow" and with that android split-screen becomes official.
Although Google has introduced multi windows, function officially in Marshmallow, it still has some flaws thus it doesn't come enabled by default.
This feature, however, comes hidden but we can activate multi-screening on Android 6.0 with some tweaks. We will walk you through the step by step guide on enabling multi-screening on any Android, which supports this feature and also on Android marshmallow 6.0.
Hence, our guide is divided into two modules, one is dedicated to teaching you enabling multi-window on any android and the second is dedicated to Marshmallow 6.0
So no need to stress your brain much, just read the guide and get your job done.
# Enable Multi-Windows in Any Supported Device:
Mind you, if you come with a Samsung Galaxy 5 and tell me I want to enable multi-windows in it, then you better go off! Multi-window is an advanced feature, so it comes in only the latest models. So if your device supports multi-window, go through the below guide else go away!
Step 1. The first and foremost step you will require to doing is to enable the multi-window features on your Android device. For this, Navigate to the Settings on your phone and go to Display.
There you will find an option Multi-Window. Check this option ON.
Once this option is enabled you will see a small curved shape icon on the left side of your home screen. It shows that the multi-window option is enabled on your phone. Just tap this icon and you'll see several apps. These are the apps which are supports multi-tasking. When you are done with this step, jump over to the next step.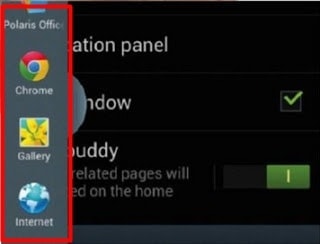 Step 2. Now to use the multi-window on your phone, simply unlock your phone screen and open any app which you want to use. Now to leverage the multi-window option, tap the semi-circle on the left-hand side and select another app that you want to use with the previously opened app.
Just drag that app and drop it on the screen. Once done, you will see the following screen.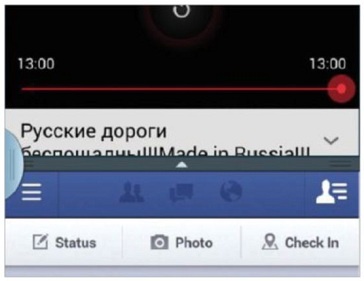 Later you can adjust the screen size at your convenience. Suppose you want very little space to view Facebook notifications and more space to watch a youtube video, you can easily adjust the screen size or can even assign the full screen to a single app.
This method is applicable on any Android, which supports the Multi-window feature.
#Enable Multi-Windows in Marshmallow 6.0:
If you have got Android 6.0 Marshmallow and wanted to enable multitasking in that, here is a simple workaround for that! But apart from your Android having Marshmallow necessarily, it must have to be rooted.
Without having your phone rooted, you can't activate the multi-window feature in it. Besides, having a file manager app with root access that supports text editing is also mandatory. So if your phone fulfils all these requirements, you are good to go!
If you have an Android with Marshmallow operating system and it's rooted but you don't have a file manager, no worries. Just go to google play store and download the file manager app with root access. 
In order to enable the multi-window feature, we need to edit the build.prop file. It locates on /system/ directory. So go to that location and open the file in reading/write mode so that we can edit this file.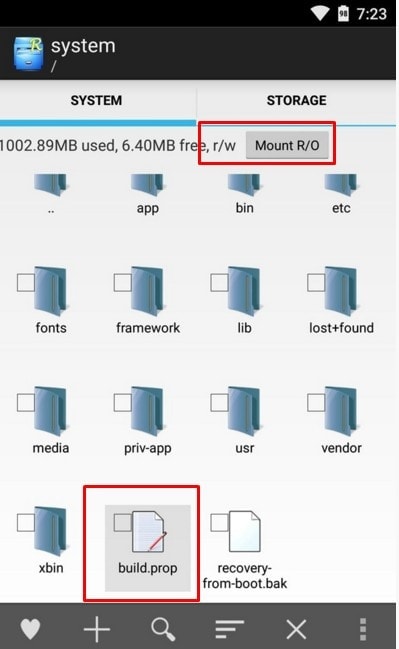 Now open this file with the file with Text Editor. Once you have the file opened in the text editor, scroll down to find the following line of code,
ro.build.type=user
See the screenshot.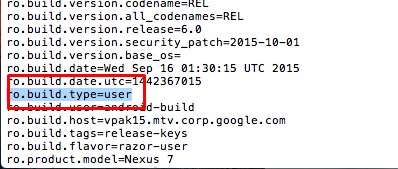 You need to replace "user" with "userbug". Once the appropriate changes are done, just save the build.prop file. Once the file is saved, just reboot your phone to make the changes taking place.
Now we are just left with one last step i.e enabling the multi-window option to the phone's settings, and multi-window will be active on your Android marshmallow 6.0.
To activate this option, Go to your phone's Settings and scroll all the way down to About phone. Now tap the Build Number option for few times, this will enable the Developers Options. 
Now go back to Settings> Developer Options and enable Multi-window mode.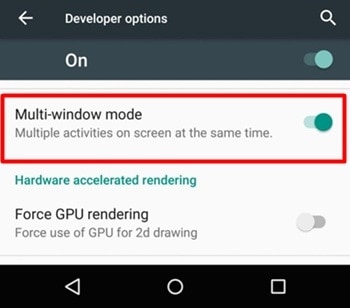 That's it, we are done with all the changes. After doing all the settings suggested above, you'll start seeing a square-shaped icon just next to the X icon on the top of every window. Just tap this icon to use the multi-window feature.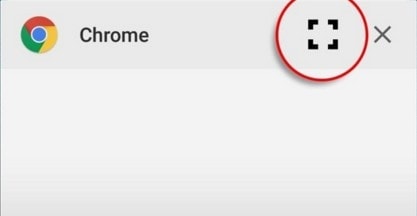 You can adjust the screen size as per your suitability.
So that's it on Enable Multi-Window in Android!
If used properly, this is an extremely useful feature of Android. It can help you increased productivity and utilize your time better. Meanwhile, the multi-window feature comes hidden but we can expect it to be enabled by default in the near future.
It's time for me to wrap up the article. You can drop your comment below in case of any doubt!
Quick Links-