Want to know How To Find Broken Links On Your Website?  Read this guide further.
Broken links harm SEO, and they should be treated as seriously as other SEO variables.
Good linking is one of the most significant aspects of SEO that we must consider. If your website has been up and operating for a while, it is necessary to perform basic maintenance activities on a regular basis to maintain it healthy and optimized.
One method is to look for broken links. You have the option of removing them or totally replacing them with a new one.
As a result, you avoid your site from degrading in performance and build a solid SEO rating with Google.
However, if you manage numerous websites, conducting a maintenance activity like this might be laborious and time-consuming in the long term. We're here to talk about broken links, how to locate them on websites, and how to find them using various SEO tools.
What are Broken Links?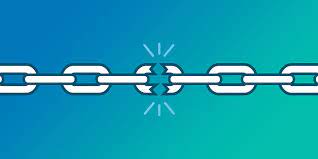 A broken link is a link on a website that no longer works due to one or more of the following issues: The destination website has been relocated or is no longer available. The web page owner has given an incorrect URL for the link.
There are two types of broken links that you should be aware of.
The first are the internal links. This is a link on your website that takes you to another page on your website. It is present on your webpage. The second category is External Links. This is a link that leads from your website or domain to another website or domain.
How to find Broken Links?
To be included in the main search engines and maybe rank on Google's first page, websites must know how to employ the proper keywords and landing pages.
Broken links must be removed if you wish to promote your website. You may utilize SEO Tools to assist you in accomplishing this. Here are a few SEO tools that we may suggest.
Ahrefs
SEMRush
Broken Link Checker
Screaming Frog
Conclusion
We've put a number of solutions on your plate for each platform you use, and we hope you can discover the one you're searching for, try it out on your own, and identify broken links on your website now.