In this blog, I have mentioned steps regarding how to fix the Google Play Store when it constantly forces closes.
Would I be wrong if I say the google play store is the app, we can't spend a day without opening it? Every day tons of new apps get introduced, old apps get updated and so many new things happen that to keep ourselves updated, we just can't resist opening the play store almost every day!
Everything seems good and smooth unless our google play store works fine and creates no problem. But if you see a constant error of google play store crashing, you can't think of anything else but to figure out solutions for how to fix the google play store when it constantly forces closes.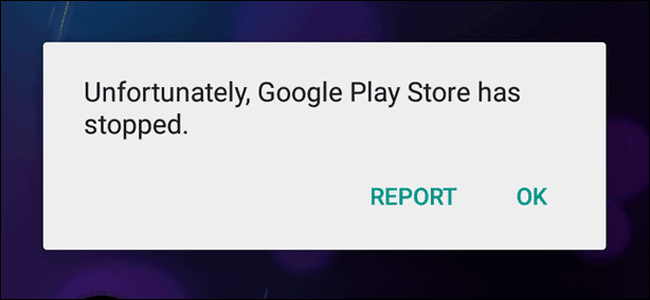 So below are some of the fixes you need to apply when you encounter play store crashing when searching or when you just even open it!! 
How to Fix the Google Play Store When It Constantly Force Closes:
Google play store mostly create problems when the google play store version, you have installed on your android is out of date. Another reason might be the wrong date and time on your android. Since our reason for the problem is not determined, we will be trying one by one all the possible solutions to figure out how to solve the google play store crashing/stopping problem. 
Now without any further lag, we are heading over to the tutorial where you will be getting to know some real tricks on how to fix google play store crashing. Let's get started.
#Fix 1. Check Your Date/Time Settings
To fix google play store crashing, you must check the date and time settings on your phone. Although, there are fewer chances of this being a reason behind the google play store crashing but this might be a reason.
So, before going any further and trying other tweaks, it's a good idea to check the time and date settings. If your device is set to the current date and time, means this is not a reason behind play store crashing. If it's set to the wrong date and time, make it correct and try opening the play store.
To check the date and time on your android, go to the App menu and tap on the gear icon i.e Settings.  Now scroll all the way down to Systems. Under System, tap the options Date and Time and set them to the current time and date.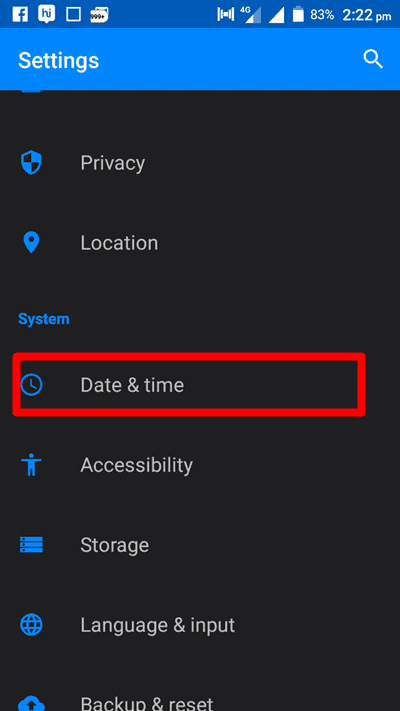 If this resolves the issue, no need to go further and you can stop reading right here. If not, read along.
#Fix 2. Clear Google Play Store's Cache and Data
The Second fix which can help you resolve the play store crashing problem is, emptying the play store's cache and data. The cache is a temporary storage area where all the files, apps, and webpage's addresses get stores that we visit every day, for a better browsing experience.
Sometimes, emptying app data and cache help us fix issues that we can't otherwise. So here are the steps you need to follow to clear the play store's cache and data.
Go to the apps menu on your phone and tap on Settings.
Now scroll all the way down to the Personal section, where you will see an option Apps or Application manager, tap on it.
There, you will see different lists of apps which are Downloaded, stored on an SD card and ALL apps. Under all tabs, you need to find Google Play Store app. Once you find the play store, tap on it to see the app info. The screen will look like the below image. See the below screenshot.
Now simply tap the options Clear Data and Clear Cache located at the bottom of the screen and you are done.
This action, most probably, will resolve the play store crash problem.
#Fix 3. Uninstall Google Play Store Updates
If both the above-mentioned methods don't work out for you, you can try another fix which is to uninstall google play store updates.
The steps to reach out to play store updates is the same. Go to Settings> Application Manager. Now scroll down and try to find Google Play Store in All apps.
Once you reach there, tap on it and tap the Uninstall Updates button. You can see the below screenshot for a better understanding.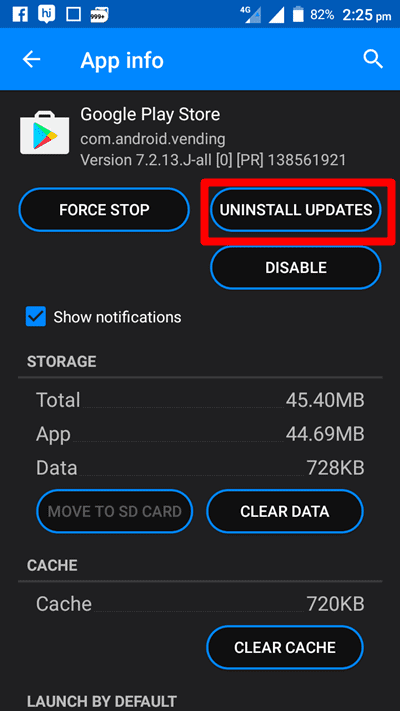 #Fix 4. Install the Newest Version of the Google Play Store
If clearing Google to play store cache and data and uninstalling the updates couldn't solve the play store crashing issue, probably your play store version has become older and you need to install a newer version.
To download the latest version of the google play store, follow the below steps.
Go to Settings> Security and turn the Unknown Sources option ON.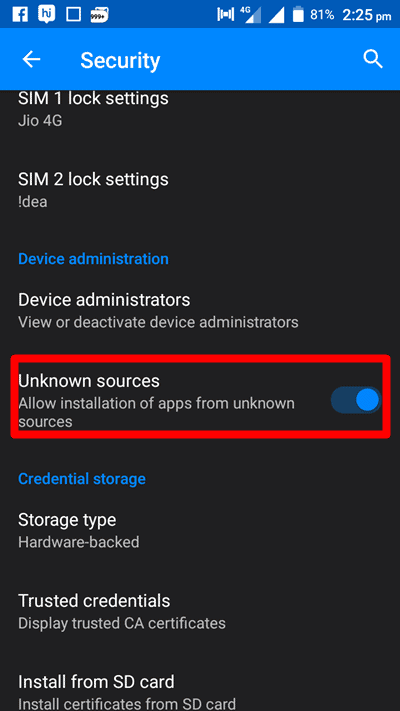 Open any browser on your Android and go to the www.apkmirror.com website.
Search for the Google Play store app in the search bar and download the latest version of the google play store and install it.
Now register the Google play store with your Gmail ID and that's it. You are done!!
Now use the Play store and see if it still crashes. If yes, move to the next step.
#Reset Your Phone:
I'm assuming, by far you have resolved the issue. But in case if the problem persists, you need to reset your phone. Yes, you heard me right. Formatting is the last thing you need to try and I'm pretty sure after resetting, all your phone problems will be gone with the data on your phone.
I know none of us wants to reset phones since our important data get wiped out but in case if no other trick works out for you, you are left with no option other than resetting your phone. Resting resolves most of the phone problems including play store crashing. So back up important data on your phone and head over to reset.
If you don't know how to reset your android phone, here are the steps.
Unlock your Android phone and go to Settings.
Scroll down to System and tap the Backup and Restore.
Confirm the process and wait till your phone get restored.
And by the completion of the restoration, all your android issues will be gone!!!!
I hope after going through the complete guide, you have got all your queries solved and you have no more doubts remaining regarding how to fix the google play store when it constantly force closes.
If you have faced any problems while following the steps, feel free to mention them below. We will reach out to you asap.
Quick Links –