In this blog, I have mentioned some details on LG Google Nexus 5- Specifications and pricing details.
After the success of "LG Google Nexus 4", the manufacturer once again collaborated with Google and set to launch the most awaited sequel of Nexus 4 dubbed as "LG Google Nexus 5" [as per the rumour]. If this is true then the first time ever Nexus device is being launched twice by any manufacturer, i.e., LG.
If it is possible, then LG Google Nexus 5 will be arriving at this Google IO event which is scheduled for May 2013. But we do not have to wait for the launch to see the specifications and features because the purported specs and features of this LG Google Nexus 5 are as follows: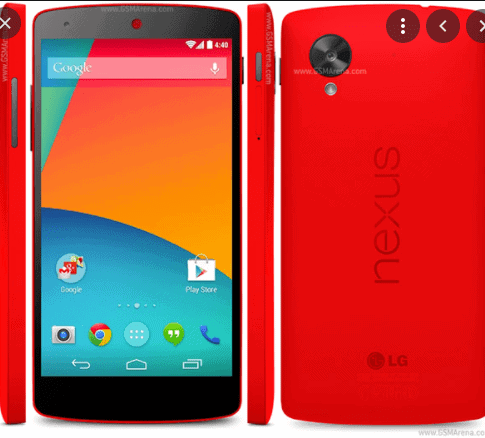 Specs and Features of LG Nexus 5:
The LG Google Nexus 5 is coming with the latest technology and full of great features. First of all, if we want to use all the great features of the Android Smartphone then we require a big screen. LG Google Nexus 5 has a "5.2 inches" OLED display (spotted in the CES 2013 event) supporting 1080p Full HD resolution along with Qualcomm Snapdragon 800 processor which is clocked at 2.3GHz.
It also includes 3GB of RAM to use conveniently and with the 16 / 32/ 64 GB internal storage memory, but the external SD slot is not spotted yet. The front-facing camera is of 2.1 MP and 16 MP of rear camera with 4K recording capability at 30 FPS and 1080p Quality and it will have 3300 mAH of battery life, which is one of the great features.
5.2 inched OLED Display with 1920 x 1080p Resolution,
2.3GHz Quad-Core Qualcomm Snapdragon 800 Processor,
3GB RAM,
16 / 32 / 64 GB of Internal Memory Option,
16MP Rear Camera with 4K Video Support @ 30FPS and 1080P Video Recording at 60FPS,
OIS and BSI 2.0 Capability,
Front Positioned Speakers,
LTE Capable,
Gesture Control Capability,
Integrated DVB-T / ATSC Antenna.

So, at last, we have to wait till May 2013 to see the LG Google Nexus 5 Live at the Google IO event. But, the price is expected to be around $399 / $449 / $499 for 16 / 32 / 64 GB variant respectively. Till then be with us so that we can give you the exact details and pricing of the LG Google Nexus 5.
Note: All these mentioned specifications and features of LG Google Nexus 5 are based on rumours, we will try to update you with the official specifications and features ASAP.
Quick Links –