Kobie Alchemy, the best loyalty program in most of the countries all over the world. It has been the leader in loyalty program services for the last 20 years.
In fact, it is also recognized as a Top 500 Company by Gulf Coast Business Review and given the highest ranking for its technology and programs by Forrester Research, Inc.
Kobie can provide solutions for any loyalty program regardless of the technology being used.
Integration
Kobie is actually a loyalty management tool that is so easy to integrate. It offers both licensing solutions as well as SaaS. For large companies, they provide the solution in very little time than usual.
They'll help you from end to end in everything and will contact you to set up a discovery call.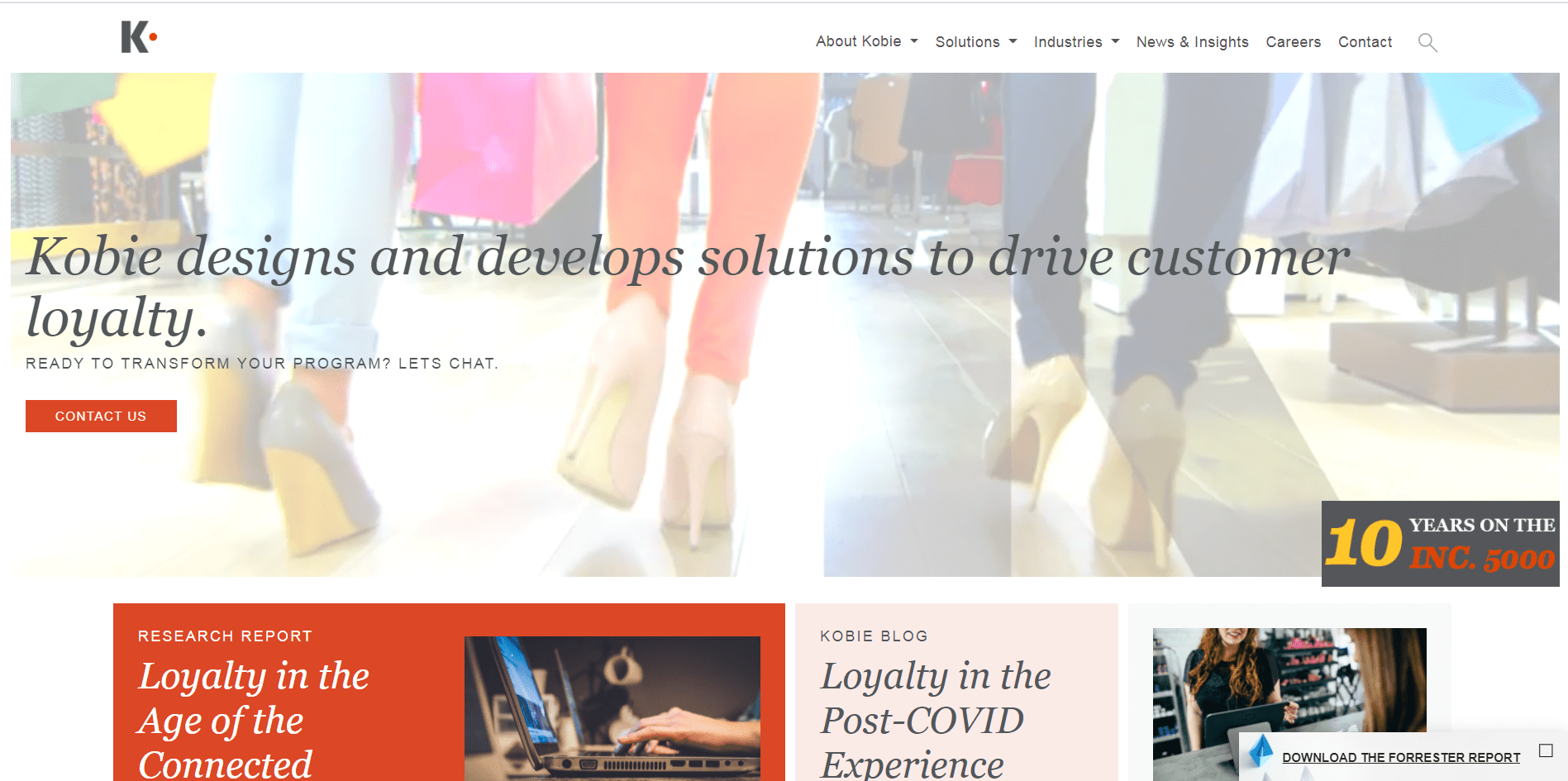 Tracking
With a cool interface and dashboard, Kobie Alchemy gives you the appropriate insights into the reports and analysis.
This feature will help you in getting quick answers to your business questions.
The tracking data include financial performance, redemptions, service levels, point transactions, and balances, etc.
Channels Enhance Loyalty Experience
Kobie Alchemy will help you in getting profitable reports by capturing the brand interactions.
They will do it regardless of what you use; whether one, multiple, or omnichannel loyalty experiences.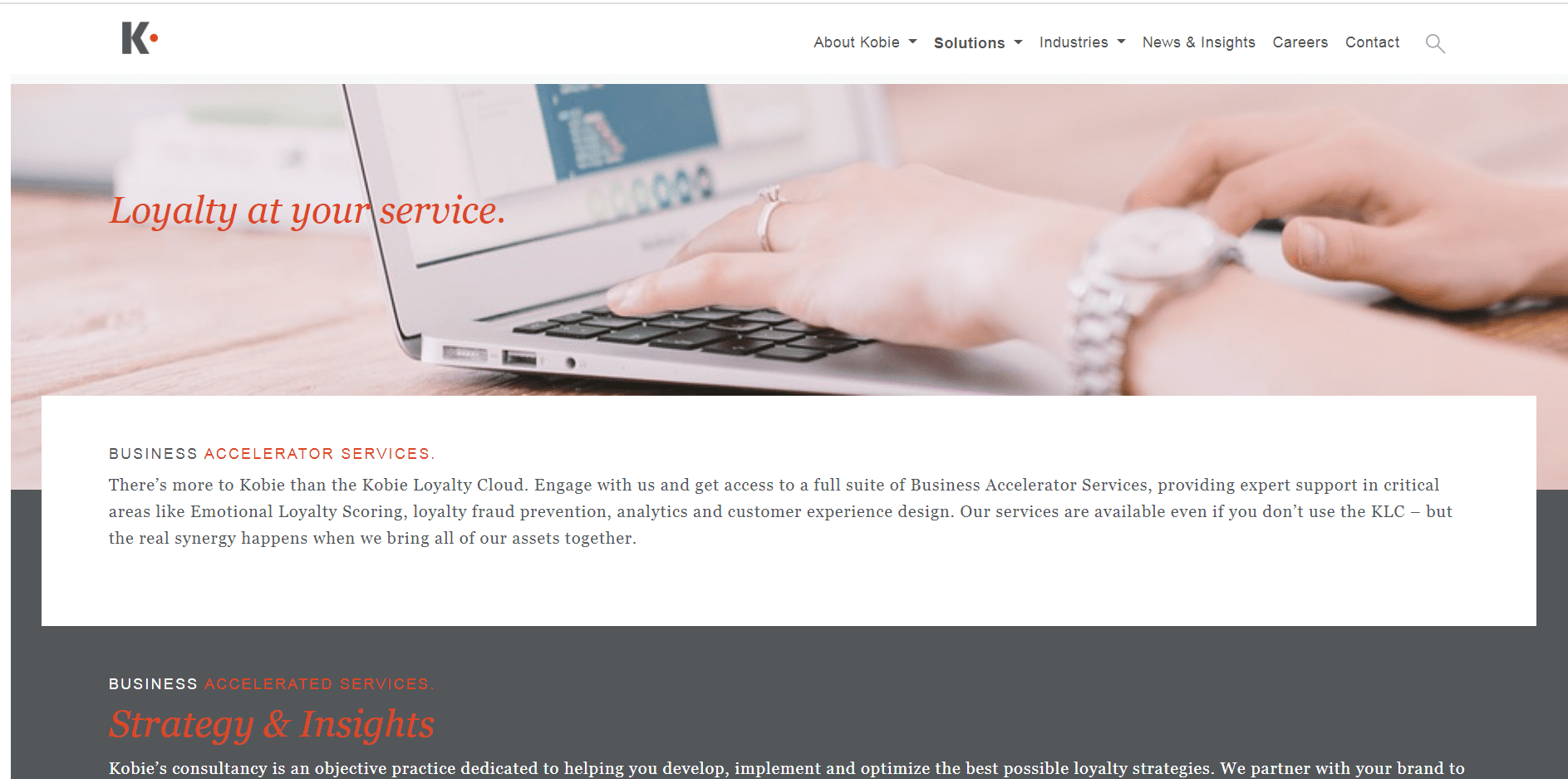 Best Delivery
Kobie delivers the best results for the clients from their quality controls and operational effectiveness.
They also provide affordable hosting services to the clients
Why Kobie Alchemy Is The Best
Kobie has been the best loyalty program service online for the last 20 years.
If you see the client list on their site, you see clients from every industry who've worked with them and have got the best results. From over seven industries, Kobie has been giving the best outputs.
They provide customized services for almost all industries.
They provide custom and best-in-build loyalty programs for each of the clients as per the industry.
They offer a variety of payment methods through both the open and close loop POS systems which will help you in monitoring your loyalty campaign closely. Kobie Alchemy makes sure that you receive-
Kobie gives you the best experience and has used unique strategies for your loyalty program.
Ranging from loyalty program design to communication strategy and planning, data analytics, Kobie provides the best experience for each of its clients and their omnichannel approach to loyalty ensures that you reach your customers.
Quick Links –