In this crowdsourcing market, logo contest sites are the best way for graphic designers to show and sell their design work. Designers from all over the world compete in design contests to gain exposure, clients, and promote their work.
Logo contest websites are entirely dedicated to talented designers, publicising their work and connecting them with new clients or opportunities while also earning money. Individuals or businesses hold design contests, with the winning logo design receiving monetary compensation.
How does it function? Easy! Submit your logo design brief and hundreds of professional designers will create a logo specifically for you. When the deadline has passed, pick your favourite design, finalise it, and it's yours.
If you decide to use a logo design contest, you'll discover that one of its most significant benefits is the sheer volume of ideas that come in, without the hassles of waiting for one designer to create something you like.
There are numerous companies that allow you to create a design contest, and we've compiled a list of the best ones for you to check out.
Best Logo Design Contest Websites To Make Money  
1. 99Designs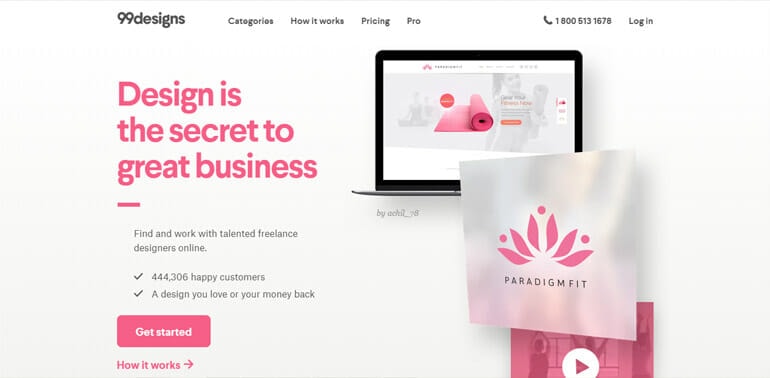 99designs enables you to crowdsource the creation of your company logo and provides access to a large pool of skilled designers. You are able to get the perfect design in over 90 different categories, ranging from clothing and merchandise to business and advertising. Furthermore, you are not restricted to designing only logos.
Whether it be the design of a logo, business card, mobile app, book cover, or package, crowdsourcing can be a useful tool. As a direct result of the platform's stellar reputation, you'll have no trouble carrying out any of these tasks, and the platform currently supports the completion of hundreds of projects each and every day. 99designs has completed over 800,000 design projects to this day, despite the fact that it has more than 1,451,678 freelance designers on its roster at the time this article was written.
2. Designcrowd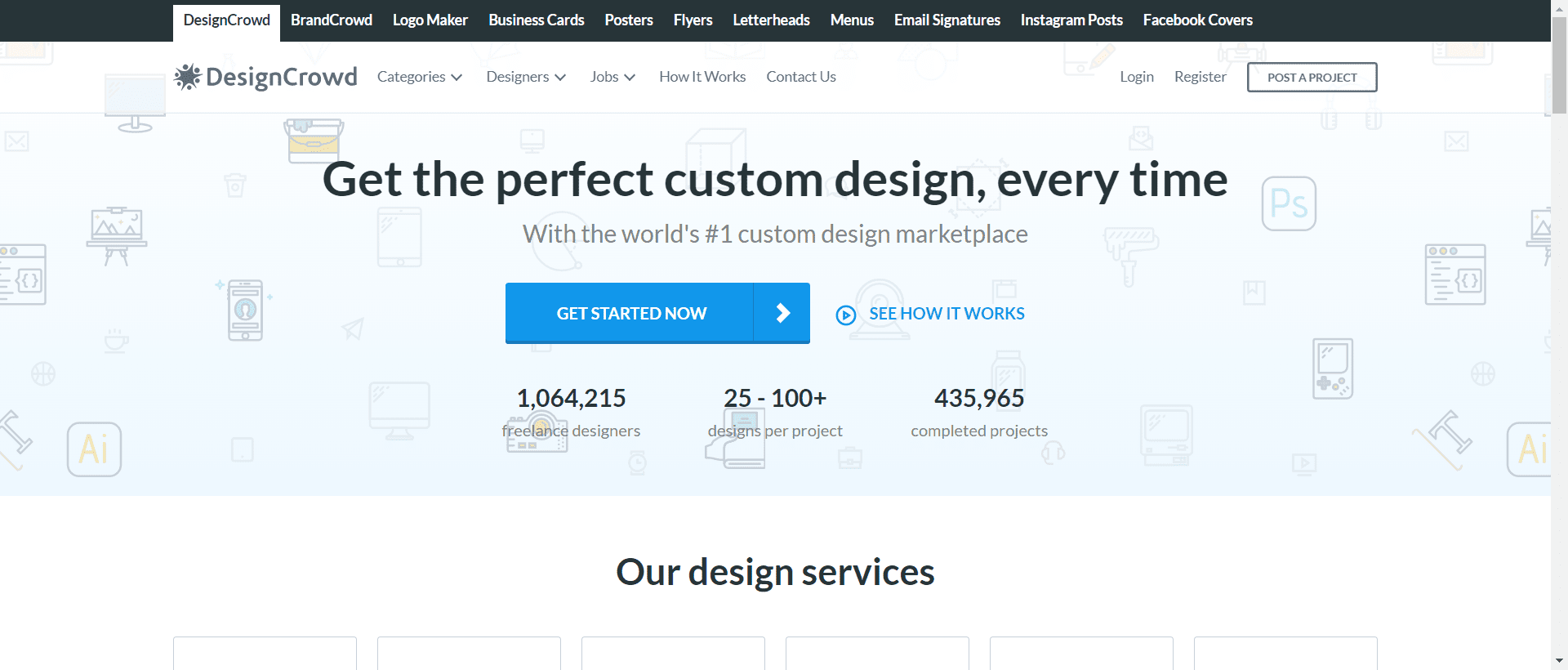 DesignCrowd was a site where people or businesses could hold design contests for things like logos, T-shirts, and web pages. Not only does the winner earn money, but so do the other participants, depending on how hard they work.
It does almost all kinds of graphic design, so it's a popular place for small businesses to go when they need a custom logo. You can also use it to crowdsource many other kinds of graphic designs, like designs for apparel, merchandise, outdoor marketing, and digital marketing. At the time we wrote this article, this platform was home to more than 1,011,365 freelance designers who had finished more than 415,006 client projects.
3. Crowdspring 
Crowdspring makes it easy and affordable to get dozens of high-quality designs made just for you. Starbucks and the big tech company LG have both hired them before.
Since it started in 2008, a hub of digital services online. Over 206,000 artists from 195 countries took part. CrowdSpring helped more than 52,000 good clients make creative art.
Even though there are many ways to design, logo and brand identity design is still the most popular. Thanks to the website's simple design, it's easier for clients to choose which option to go with and for designers to figure out which design contests they want to enter. It works the same way as any other design contest website, but it has a more precise way of getting briefs from clients and a better way for designers to talk to each other.
4. DesignContest 
DesignContest has become one of the most popular freelance platforms for 35 different kinds of logo and graphic design projects. It has been the original design platform since 2003. Since then, hundreds of thousands of designs have been delivered, and 95 percent of customers have given it a good rating.
The company's 2.0 "speed and services" update was finished in October 2020, and both new and old clients around the world liked it. This includes a user interface that is more responsive and easy to use, as well as a lot of new features. Customers can now choose between running a design contest or working one-on-one with one of DesignContest's 368,498 professional designers.
5. Hatchwise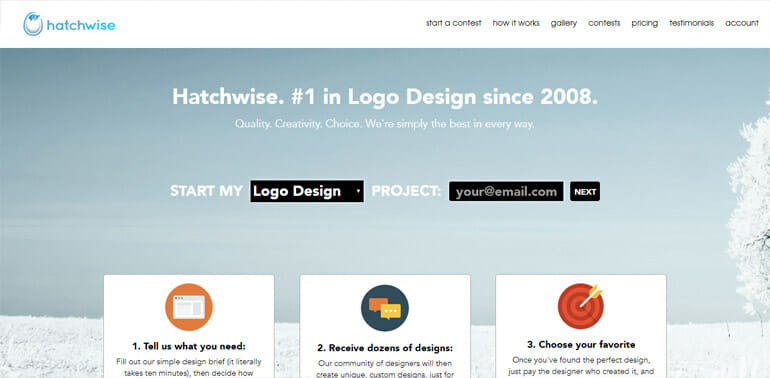 Since 2008, Hatchwise has created over one million designs. When it comes to designing your logo, they value imagination and strive to provide you with the highest level of creativity.
If you need a logo quickly, you can choose their rush project option, which only allows your contest a 48-hour window for design submissions—an excellent option if you need a logo right away.
This web-market allows customers to launch a design project with limited details and a set budget. The task is then distributed to Hatchwise's designer community. After selecting a winner, a client makes the payment and quickly receives the design.
Conclusion
We hope you enjoyed our list of the top sites for logo contests and competitions. Get in touch with us and let us know if we forgot your favourite or if we missed the mark in any way.