Coming from the experiences of an accomplished professional, who is an Academy Award winner, the techniques and principles she has used throughout her career to achieve her stardom is full of insider secrets and valuable experiences that are just the right thing to help you to get your first break.
🚀Natalie Portman MasterClass Review: Quick Expert Summary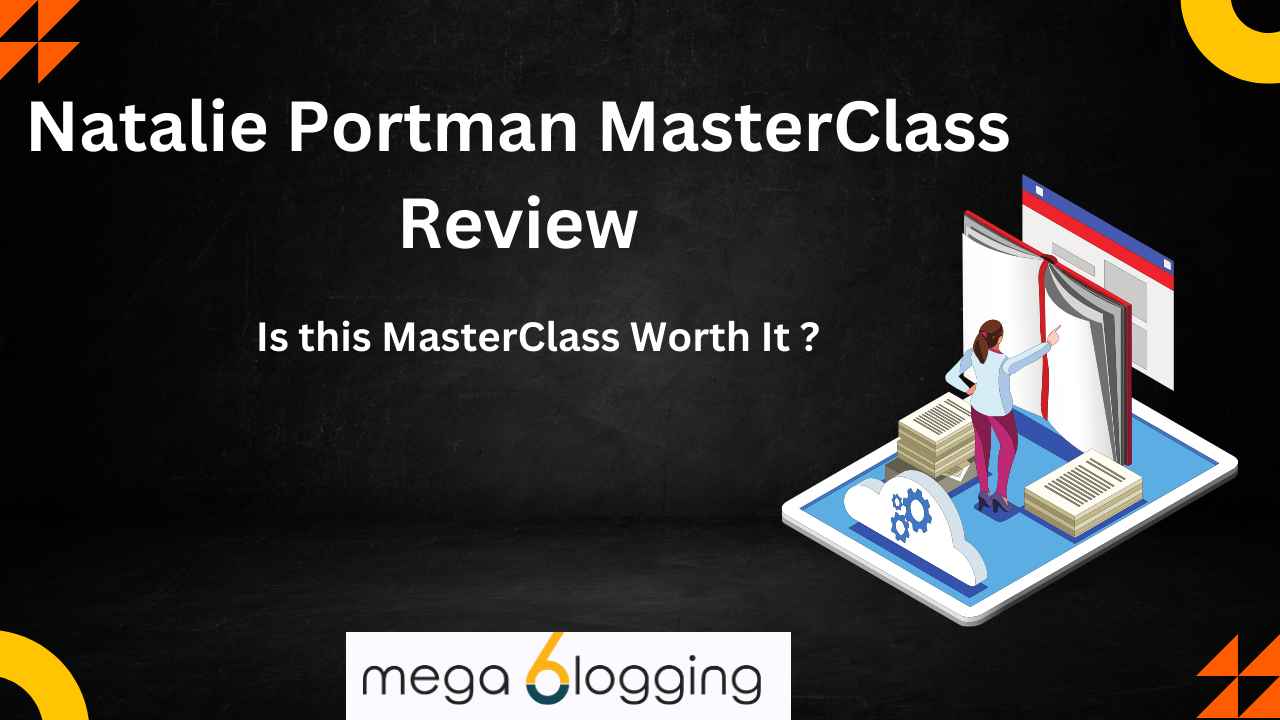 Natalie Portman is an actress and director who has won an Academy Award for her work. She is most recognized for her appearances in the films V for Vendetta and Annihilation.
Natalie is now known not only for her filmmaking but also for the activism that she has been involved in since she won two Golden Globes.
Padme Amidala, her character in the Star Wars prequel trilogy, is likely responsible for the majority of her fame.
This MasterClass might be right for you if you want to improve your acting abilities and establish characters if you are serious about doing so.
An insightful and detailed analysis of some of the most important aspects of acting. The MasterClass with Natalie Portman will teach you everything from working with crew members to acting through physicality to even dialect coaching.
Pros
Take it from an actress and filmmaker who has achieved widespread popularity.
Lesson content that is both rich and varied.
Excellent recommendations and assignments, both.
Cons
Less about how to break into the acting business.
The workbook isn't exactly friendly to newcomers.
Know your new acting teacher!
First things first, and though not much is needed for a star of this stature, let's have a brief intro about Natalie Portman.
Natalie began her acting career as a teenager when she acted in the 1994 action drama film "Léon: The Professional".
She later made her Broadway theatre debut while in high school, acting in the 1998 production of "The Diary of a Young Girl".  She gained international recognition for the first time after portraying the role of Padme Amidala in "Star Wars: Episode I – The Phantom Menace", a role which she reprised in the next two installments of the franchise.
She has been critically acclaimed for her acting skills, having worked in successful projects like the "Star Wars" trilogy, "The Seagull", "Closer", "V for Vendetta" and of course "Black Swan", which won her the Academy Award for Best Actress in 2010.
To date, she has major accolades like an Academy Award, 2 Golden Globe awards, a British Academy Film Award, and a Screen Actors Award to her credit.
Within a career span of just 25 years, she has been nominated 13 times for the aforementioned prestigious acting awards, which itself is an amazing achievement for an artist who is still only 38 years old and still working great.
All these accomplishments have made her one of the most successful and respected actresses of the modern era, and an artist who truly does understand the film industry!
Natalie Portman's Background And History
Natalie Portman is an American actress who was born in Israel as Natalie Hershlag on June 9, 1981. Since she was a teenager, she has been in a lot of movies. She has been in both big hits and small films, and she has won many awards, including an Academy Award and two Golden Globe Awards. Portman started acting when she was 12 years old.
In the action movie Léon: The Professional, she played the young daughter of a hit man (1994). In 1998, when she was still in high school, she made her Broadway debut in The Diary of a Young Girl.
Her role as Padmé Amidala in Star Wars: Episode I – The Phantom Menace brought her international fame (1999). Portman went to Harvard University from 1999 to 2003 and got a bachelor's degree in psychology. She did less acting, but she was still in the Star Wars prequel trilogy (2002, 2005) and the 2001 revival of Anton Chekhov's play The Seagull at The Public Theater.
Natalie Portman MasterClass Review 2023 | ( Can you Really Trust ?? )
In-Depth Natalie Portman Masterclass Review
Natalie Portman has finally chosen to reach out to her admirers and the ones who wish to become big and respected names in the acting industry one day through her very own acting Masterclass.
In her online course, Natalie Portman shares her journey from being a child actor during her teens to winning the most recognized acting awards in the world, The Oscars and Golden Globe in just about 5 years, and further being nominated several times for the same awards.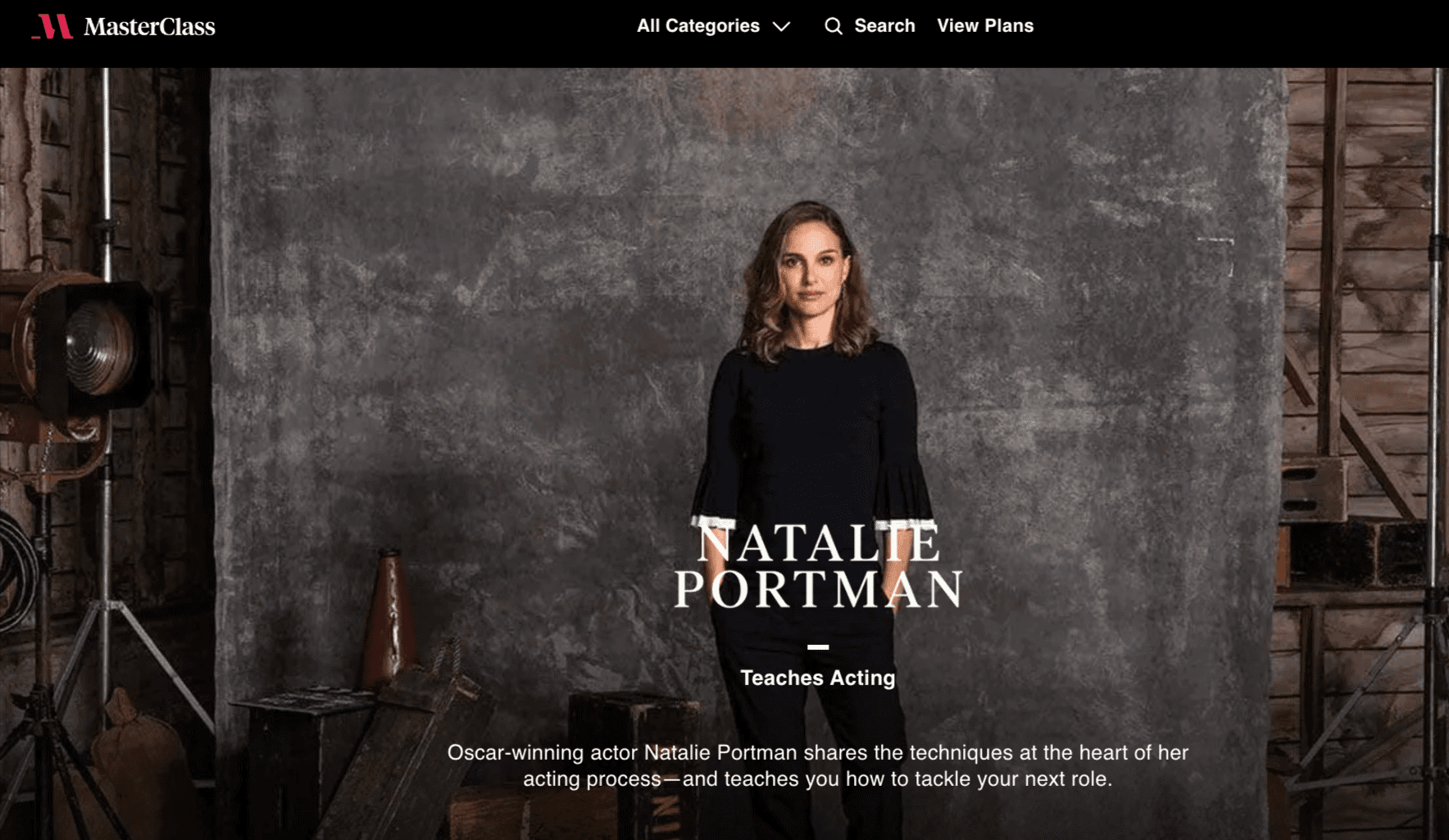 A personality of such a high class will always be an excellent teacher, and that is what you will discover during the course. Natalie employs a very methodical approach that involves the clear delivery of the information you need.
This is a style of teaching which you will thoroughly enjoy learning with.
Her entire acting video course is around 3 hours long, across which she manages to pack a lot of valuable information tactfully divided into 18 different videos and an additional workbook.
Know and develop your character!
Natalie Portman is one of the most respected character actors in the industry today, so she is starting her acting course with "Character Development" which will not come as a surprise to anyone.
The course begins with a quick intro video, after which she jumps right into the subject.
Playing a character convincingly is what allows the viewers to connect with you, your personality, and the story of the film. So, knowing your character is the first and most important thing you must care about.
Understanding the person you are playing with allows you to be that person. This is essentially a great way to convey this to your audience.
These videos systematically cover subjects like:
Understanding the things that make your character click
Creating a timeline for your character
Identifying the most important relationships with them
How to embellish your character using research?
Getting your makeup and wardrobe right
Finding the right voice for your character
How to reinforce your character using movement?
Natalie lays a lot of emphasis on developing the physicality of your character, so it is important you keep an eye out for what she says, in particular, about the gestures of the character.
If you do this well, you will be easily able to make your characters look more convincing on screen.
This, not a secret patented by Natalie, It is a universally practiced art and all of the best and most successful actors are have been able to develop the physicality of their characters to make them look more authentic.
During the course, Natalie will show you a scene from "A Woman Under the Influence" to demonstrate how Gena Rowlands does this.
She will also explain methods on how you can make your character more believable by adapting things that usually can go wrong while shooting a particular scene.
In this section, you will be shown classic examples from cult characters like Phil Hoffman in "Before the Devil Knows Your Dead". So, do pay attention to these aspects.
Exercises to develop your character!
As you progress further into the course, Natalie will engage you in an exercise that helps pull together everything about character development that she has just taught you.
This is an exercise she recommends you have the habit of doing every time you watch a film.
I have tried out this exercise while watching some movies and it has indeed helped me get a lot more out of the movies. Understanding the characters in the film through this exercise has allowed me to enjoy them even more.
The art of playing real people!
This section involves portraying the roles of real-life people like you see in biopics, historical dramas, and stories based on true events.
Depending on whether the character is a living person or someone dead, portraying each such personality requires slightly different approaches. This will require you to be more sensitive toward the portrayal.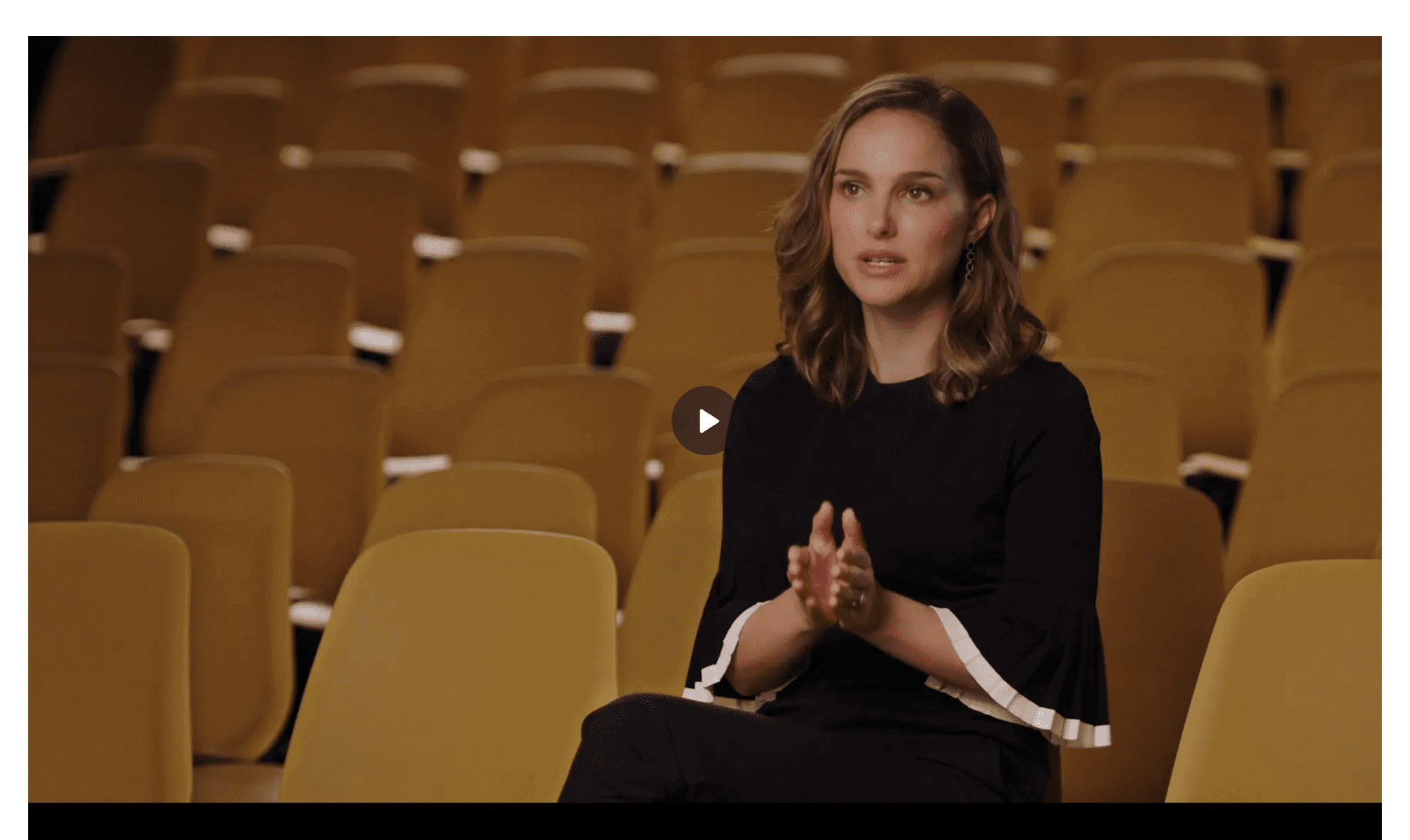 There should be some in-depth research done that includes both the private and public sides of your character.
However, even if you are playing a real person, you don't necessarily have to stifle or limit your creativity in any way.
Natalie Portman shares her personal experience in deciding what aspects of Jackie Kennedy's life were interesting to research.
She demonstrates a very clever approach to the whole thing making it easy for you to apply yourself if you had to play a 'real person role. She also talks about how improvisation between actors and directors is also sometimes necessary while portraying real-life characters.
However, this thing is also only possible when you researched pretty well on the character to be played.
Demos & Case studies
Since this course is all about acting, you are sure to get a lot of teaching through first-hand practical examples from Natalie's Portman professional experiences.
You should keep your eyes and mind open to observe and make notes on the various case studies she provides throughout this course. I strongly recommend you follow each one of them carefully and not skip them.
These case studies involve numerous additional tips, principles, and techniques she shares with students, which is not something you would want to miss out on.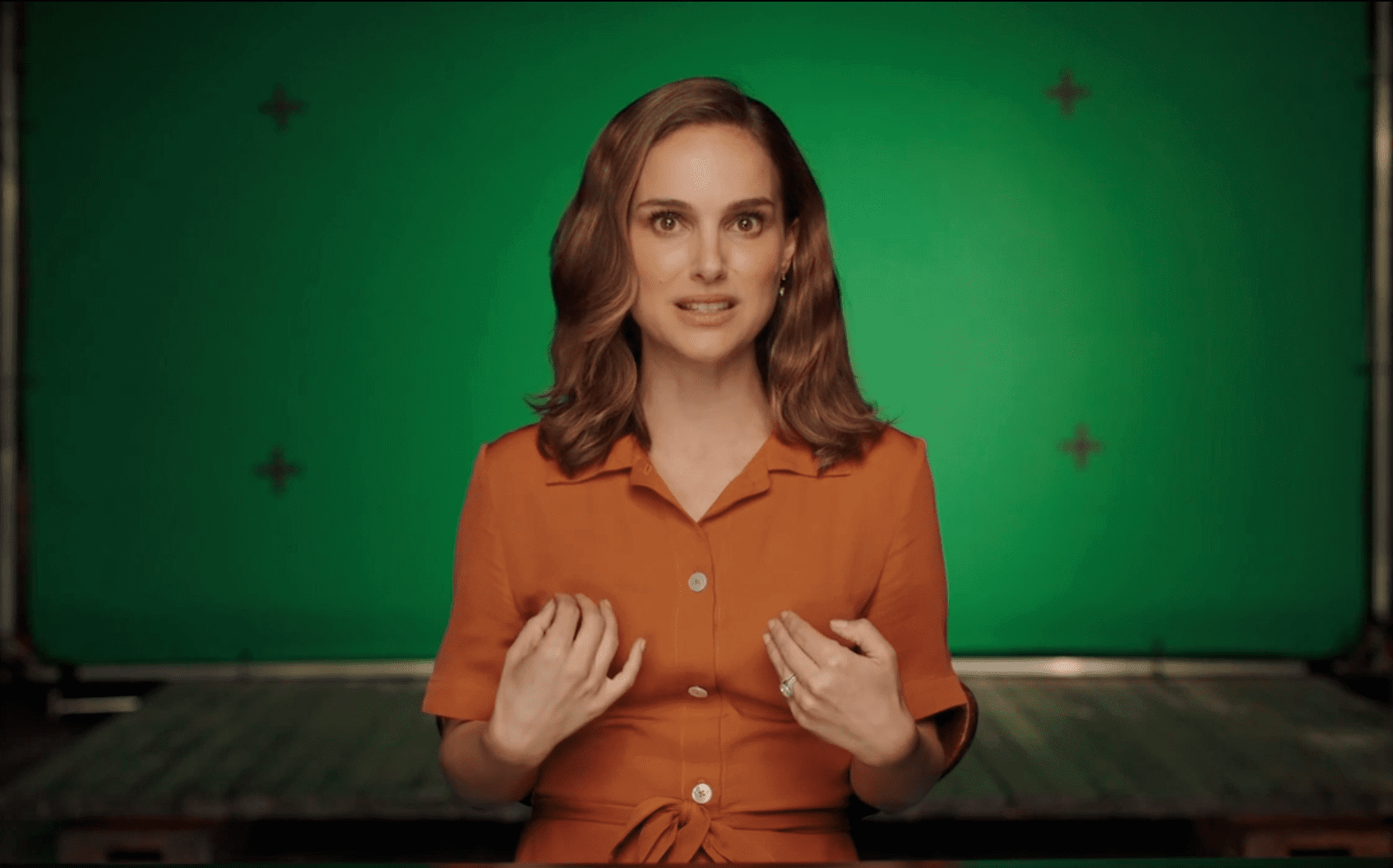 Case studies always enable people to develop a deeper understanding of the topic they are engaging in, so if you are keen on learning principles that make it easier for you to develop a more professional approach by applying what you are learning, then these case studies will enable you to do just that.
Natalie also provides practical demos that include some of the principles she covered in the earlier classes towards the end of her masterclass which can be really vital to help you out!
I have gone through Veteran artist Helen Mirren's acting masterclass previously as well, and it was interesting to note that both Helen and Natalie employ almost similar strategies in acting masterclasses!
Getting the right accent or dialect!
Like I just mentioned above, I have gone through Helen Mirren's acting masterclass as well, but, the one thing I found missing in her course is that it didn't really cover getting accents and dialects right in.
Comparatively, Natalie's masterclass really does explain a lot about correcting your accent and getting the dialect right.
In this section, you will get to know how she trained to get the voice and intonation of Jackie Kennedy's rights. She will show you how she trained with the dialect coach she used to train for that role.
Furthermore, she even has a nice and expressive discussion about how the way the characters speak is deeply influenced by their life experiences, aspirations, positions in life, and goals. Taking the right pauses and breaths in the middle of the speech are details that make some dialogues memorable. The details regarding such things have been emphasized very nicely in this course.
Is Natalie Portman's the best acting masterclass?
Natalie Portman's acting masterclass does really touch upon some very important aspects that one should always pay special attention to while acting, be it on stage or in front of the camera.
While most of the things are covered in a single course, there are some topics that are covered as an additional course that you might want to take if you're very passionate.
For that, I would recommend you buy the all-access pass, which you can use to take all 60+ masterclasses, and costs only cost $180.
If you would proceed to buy 2 acting courses separately, then it would cost you $270. Instead, you get access to all 60 masterclasses at the cost of one all-access pass.
The art of working on set!
It is extremely vital that you develop and carry the right mindset before you arrive on set. In one of her last sections, Natalie will explain how you can do this!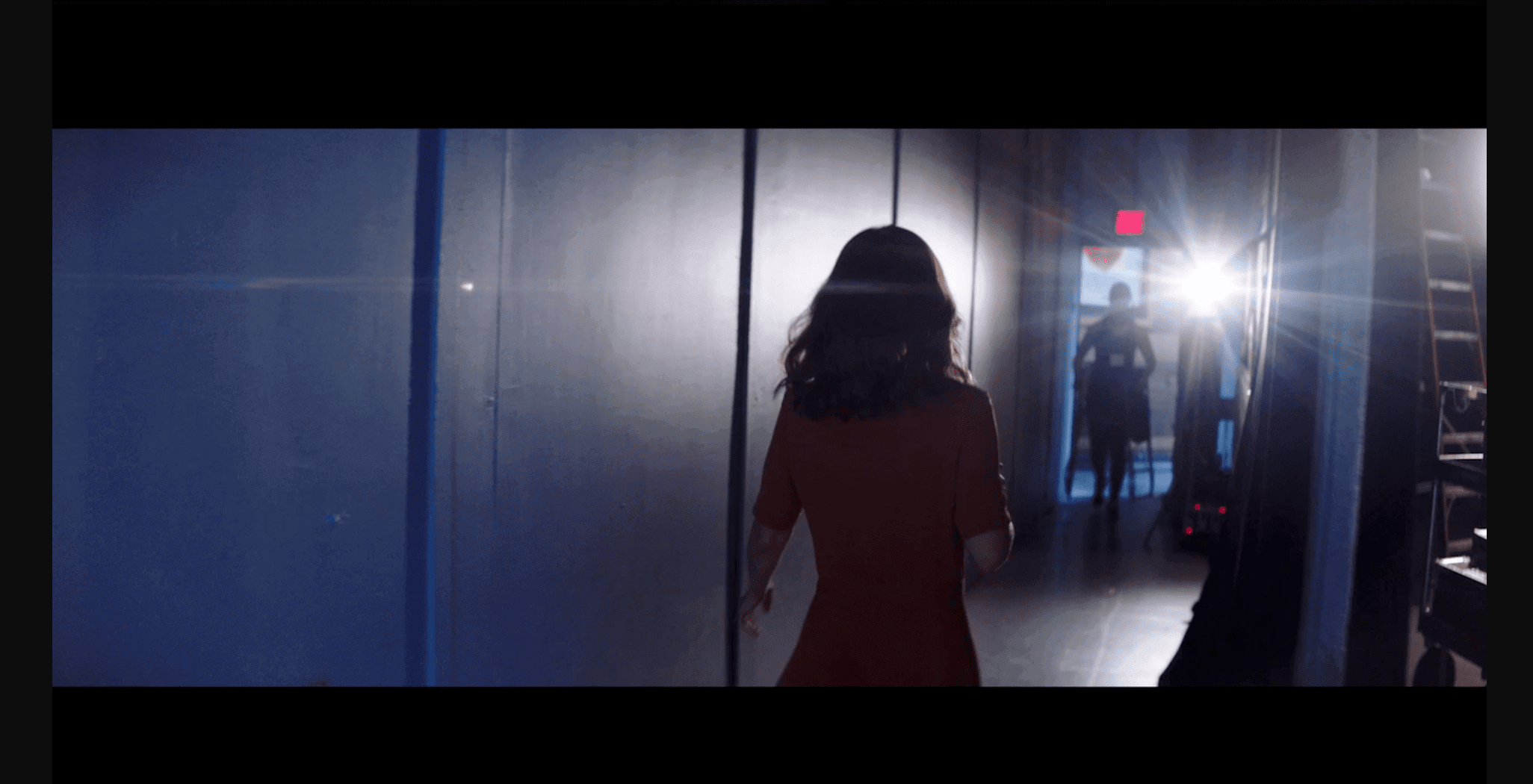 Furthermore, she will also tell you how to connect emotionally with everyone you are working with.
If you would note carefully, Natalie does emphasize a lot the need to collaborate well with others. This involves establishing a bond with everyone you work with.
How to handle acting on a green screen set
Green screen acting involves showing your character as being at a location to the audience, where you haven't actually shot at. It's basically like shooting at a virtual location without physically being there.
You shoot in front of a green screen, and the background is added separately by the VFX or special effects team during the editing phase.
This technology has become very common these days as it saves a lot of time, effort, and money.
So, naturally, every actor must be able to master this scenario. Natalie explains how she adapts to working in green-screen conditions through a short video, which was something new and refreshing to see.
Performing well on camera!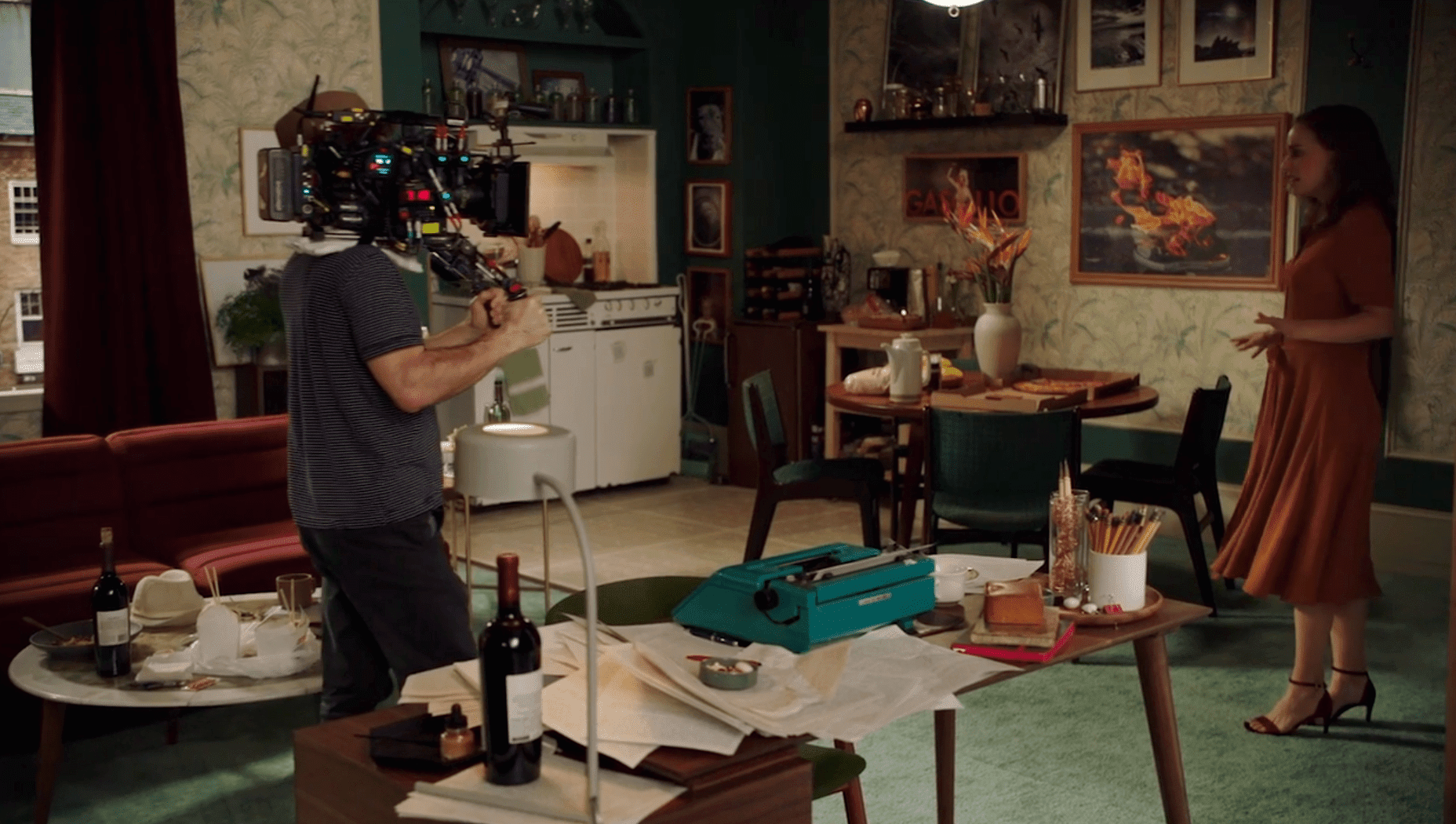 This one too is a short course like the green screen acting course.
But even in this short one, Natalie manages to quickly pack in an incredible amount of knowledge, that summarizes the following important topics for you:
How you can memorize your lines?
When and how to bring your ideas to the table on set?
Developing a point of view regarding how to play your character
Being open and fluid
How you should respond to your director's guidance?
Developing and enhancing the skill of watching playback
Being there for your fellow actors
Acting in emotional scenes
Working well with directors!
If the movie is a wagon, then the director is like a driver steering the entire wagon in the right direction! S, it is quite obvious that one should always have a good rapport with the director, regardless of their role or responsibility in the movie.
The nature of your relationship with the director should definitely be collaborative. You need to learn how to understand the expectations the director is having from you and also understand how he or she works.
Natalie conducts this quick course to explain how you can effortlessly get into a complex and productive working relationship with your director.
Improvisation & becoming a better actor
Improvisation is like being impromptu and reacting to sudden and unplanned situations in order to get good results from them. This is something that is done by almost every talented and established actor in the industry.
Life and events are very uncertain, not everything always happens as scripted.
So, while on set, making subtle improvisations here and there helps you to engage more with your character.
Natalie explains here that to improvise right, you need to actively listen and interact with your physical environment in such a way that you can explore your character better.
Natalie Portman's Masterclass Workbook
Yet again, every Masterclass course is incomplete without a Workbook. Natalie Portman's Masterclass Workbook has been one of the best I have come across in all of the masterclasses I have gone through.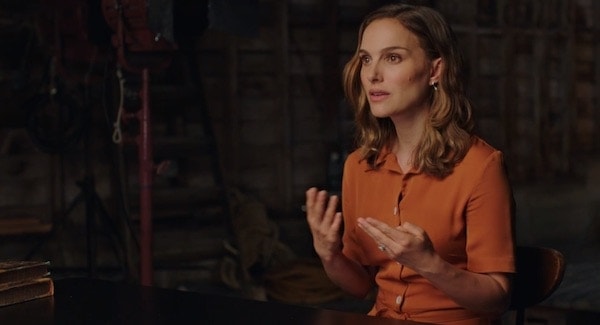 Her workbook involves several extra assignments that include a couple of helpful diagrams which you can take help from to complete some of the character exercises.
Furthermore, you get a complete overview of what is included in the course.
Quick Links:
FAQs | Natalie Portman MasterClass Review
💁 What is a Masterclass?
Masterclass has some of the best A-class teachers like Bob Iger teaching business, Aurel Stein teaching writing, and the list continues. Just demand a course and they have in their list along with the best teachers.
🤑What is the pricing of masterclass ?
Masterclass All-Access Pass is billed at $180 and comes with a 30-day money-back guarantee.
📺 Where can I watch?
With MasterClass, you can learn and be inspired anytime, anywhere, including your smartphone, personal computer, Apple TV, Amazon Fire TV, and Roku streaming media players. You can even download your favorite lessons and watch on the plane or listen during your commute in audio-only mode
🤷‍♀️ How does the 30-day guarantee work?
Our goal is to make sure that you have the best learning experience possible. If MasterClass isn't for you, then email us within 30 days of the date you purchase your subscription, and we'll offer a full refund.
Conclusion: Natalie Portman MasterClass Review 2023
It is Natalie Portman we are talking about! An Academy Award winner and winner of several other top-notch acting accolades.
So definitely, her acting masterclass is of top quality and should definitely be taken by those who are serious and passionate about acting.
I personally do feel that practically anyone who is passionate about acting or just struggling to find a gift for a movie lover or simply even a die-hard Natalie Portman fan would enjoy taking this course!
We hope our Natalie Portman MasterClass Review suits your purpose well.
If you liked the post, kindly share it on social media channels like Facebook, Twitter, Instagram, Linkedin, and Youtube here..
Natalie Portman MasterClass On Social Media 
Amazing @MasterClass with #NataliePortman !
Very good insights and tips for actors. Thanks Natalie!

— Baltazar Oliva (@Baltazaroliva85) May 11, 2021
the sample scene
Natalie Portman
did for her Masterclass
is just amazing. 🥺❤️

— Uzoamaka (@uzoamaka_a1) April 25, 2021