Cryptocurrencies and the blockchain technology that underpins them will, or already have, become mainstream. In this post, I've compiled a list of the top 5 online cryptocurrency courses available for beginners and intermediates who want to learn how to construct, utilize, and invest in cryptocurrencies, or who want to pursue this technology as a career.
Despite the fact that cryptocurrencies have been volatile in recent years, now is an excellent moment to learn more about blockchain and cryptocurrency. Blockchain will be built and used in almost every sector of the economy to create secure, fast, distributed, and decentralized ledgers.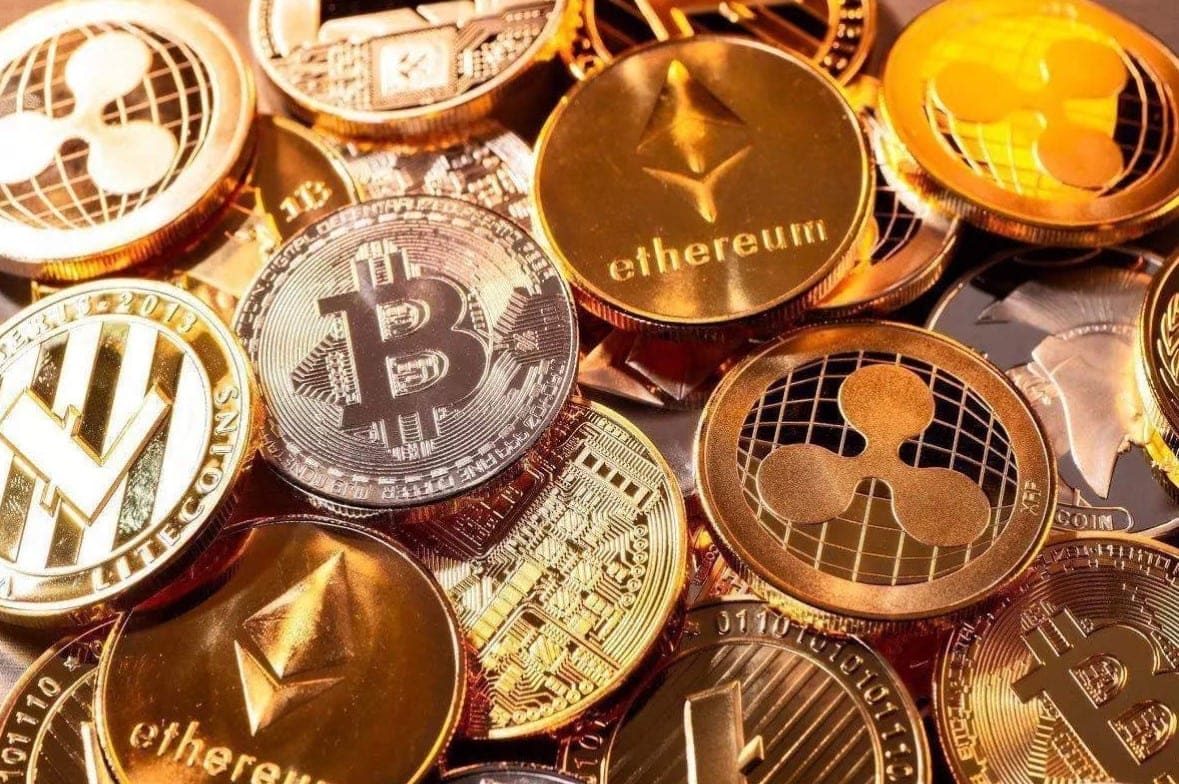 Do you want the LMS platform? Click here to find out more
Top 5 Online Cryptocurrency Courses 2023
2. Cryptocurrency Course – MIT Media Lab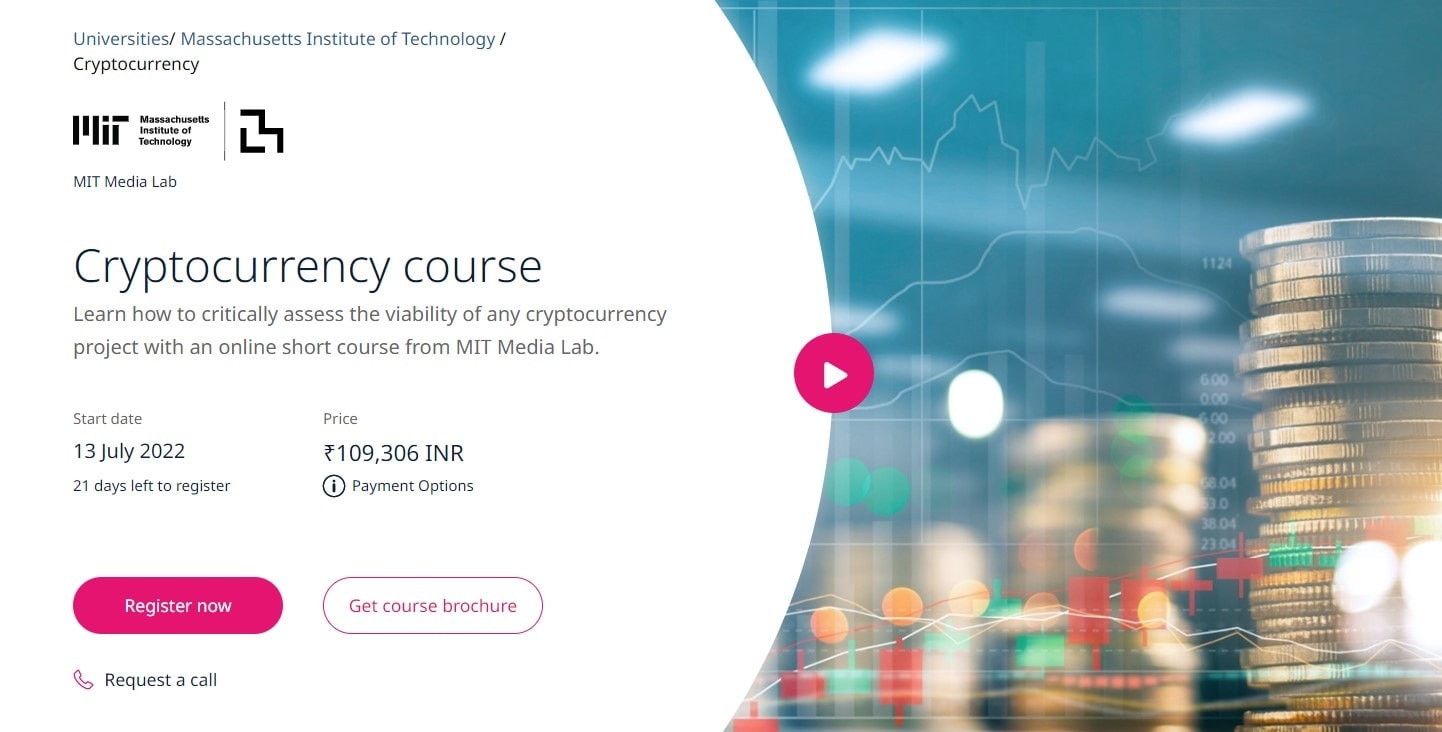 The MIT cryptocurrency course (online) is intended to assist professionals in determining the sustainability of any cryptocurrency project.
The purpose of this course is to help students comprehend and evaluate the real-world capabilities of cryptocurrencies, which have outperformed equities, bonds, and real estate over the last decade.
This bitcoin course is aimed at executives and IT professionals who want to acquire a competitive edge in their sector by learning about cryptocurrencies and their applications.
Participants will have a better understanding of the limitations, capacities, and functions of cryptocurrencies in the economic environment by taking the course.
You'll learn how to compare the success of cryptocurrencies to traditional finance and what startups, financial institutions, and IT firms are doing to adapt to this technology.
In the conclusion, you'll not only be able to assess the viability of crypto-projects holistically, but you'll also have a solid knowledge of the opportunities and problems posed by the changing nature of money.
If you need professional education and recognized certification of your talents, this could be the ideal cryptocurrency course for you.
4. Crypto Course for Beginners – Moralis Academy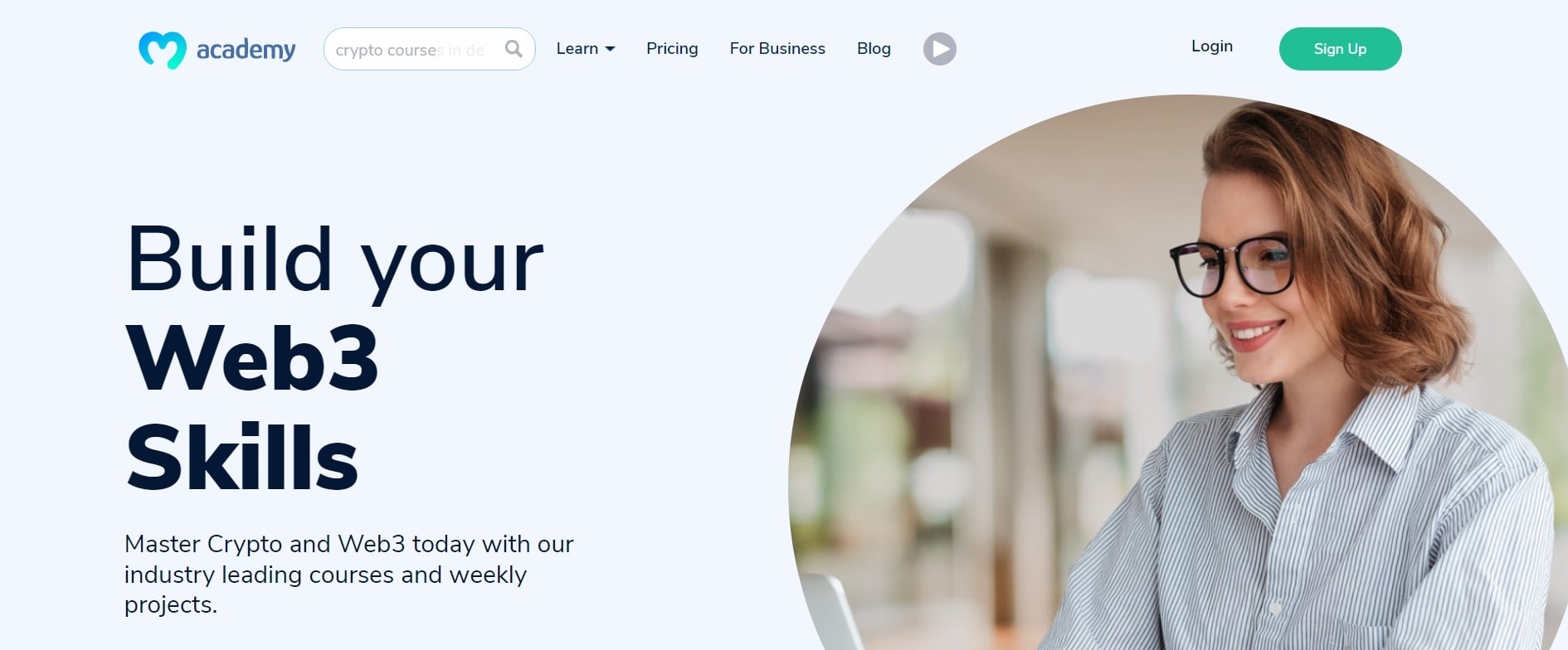 This beginner's cryptocurrency course (website) explains how and where to begin your cryptocurrency journey. You'll be able to get answers to all of your basic queries, such as how to buy, trade, sell, and store Bitcoin, Ethereum, and other cryptocurrencies.
You will have a rudimentary understanding of cryptocurrencies and how to use them by the end. There are 11 modules in total that go over the fundamentals of Bitcoin. You'll also learn the basics of Bitcoin, such as what it is, what it is used for, why it is so valuable, and how to buy and trade it on multiple exchanges.
This top crypto training is ideal for those who have no prior knowledge of cryptocurrencies yet want to break into the business. Students that pay for a subscription get access to all programs, including more sophisticated cryptocurrency courses for DeFi and NFTs investments.
Do you want the best LMS platform and get a 50% discount? To get discount coupons and save money, click here
Quick Links: