With the advancements in technology, digitalization has gained immense popularity. Every conventional and unconventional work can be swiftly done using fee clicks in the gadgets. This technology hasn't spared the education system in the process.
With the help of the Learning Management System or shortly called LMS, the usual classroom teaching can take the form of online teaching with increased effectiveness. This teaching can be academic training or employee training too by creating proper online sites. 
But creating a course site isn't the only requirement for effective delivery. Several other factors play a crucial role in determining the engagement and one such factor is the outlook of your page. Yes! Indeed, the design of your course site has a major share in providing you with good networking all over. 
As we concentrate on our outfits for better attention, similarly decent styling of your page can attract the users to your site. And one such styling tool you can choose is the Social Learner theme developed by BuddyBoss.
Integration with LearnDash provides bountiful features
The content cannot be added dynamically.
BuddyPress is an open-source software that integrates with WordPress. This package helps in the generation of social networking websites. BuddyPress has several plugins whose leading team is BuddyBoss. The social learner has been added to BuddyPress to enhance the social platform.
About BuddyPress
BuddyPress is an open-source software that integrates with WordPress. This package helps in the generation of social networking websites. BuddyPress has several plugins whose leading team is BuddyBoss. The social learner has been added to BuddyPress to enhance the social platform.
BuddyPress social not only looks good but has a huge list of features that can easily be configured using the theme options. There is also a privacy option and also the ability to offer a different home page. Broaden your customization skills with an excellent Admin Panel.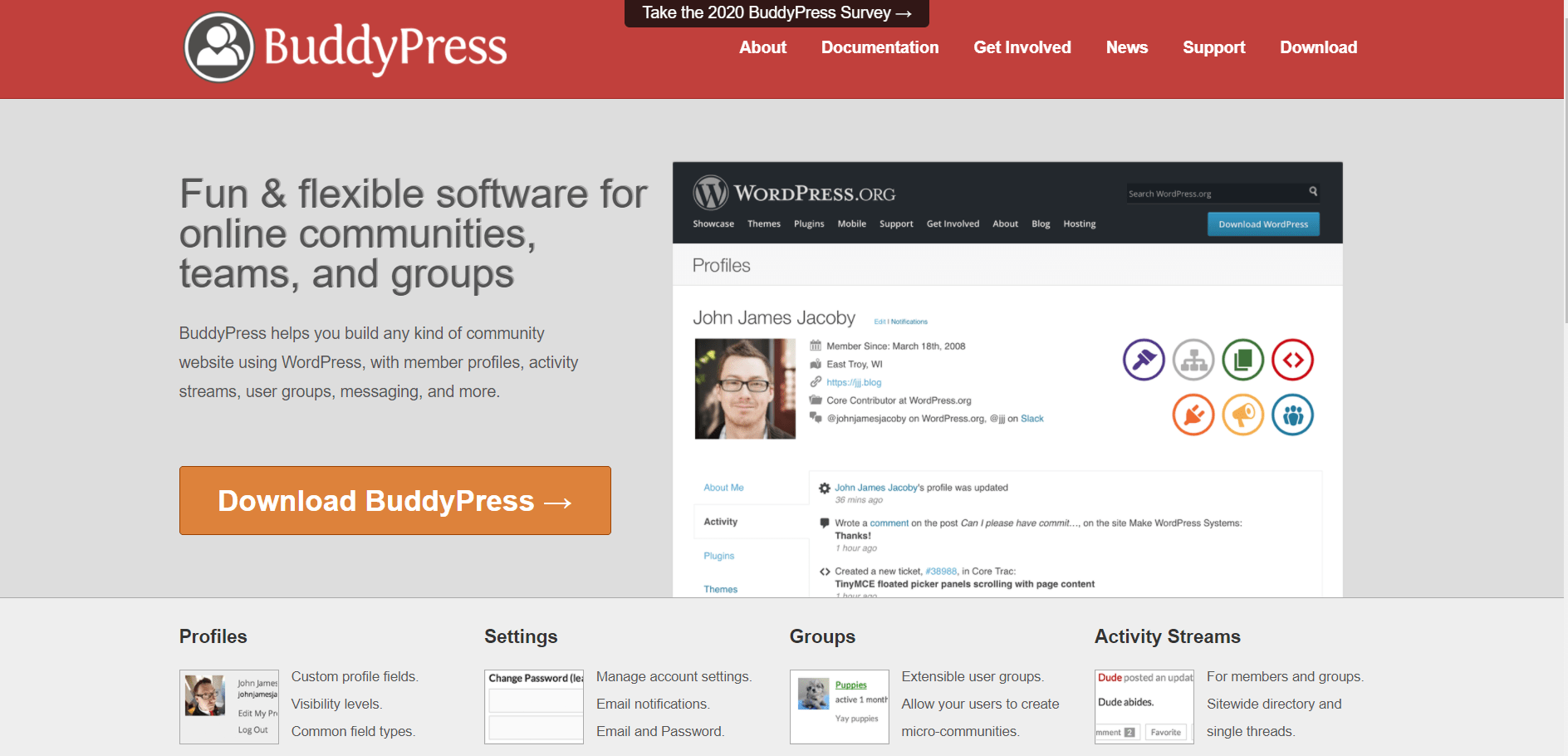 Social Learner Theme Review: In A Nutshell
Not only a BuddyPress theme, but it also works with a single WordPress site 
Speaking honestly, the Social Learner theme isn't a plugin or a theme on a whole. In fact, it can be considered to be a combination of both a plugin and a theme that integrates with several LMS solutions out of which LearnDash is the highly preferred and popular one.
The social learner comes with several social features that can actually boost the social learning experience. This theme has an amazing look that can be regarded as well-designed, well-integrated, well-coded, and well-featured one. With the help of Social Learner, you can create a powerful and strong online community for teaching and training.
Works are done by Social Learner
As mentioned earlier that this theme integrates with several sites and plugins, 
Social Learner themes can provide a good styling effect to your courses in LearnDash. This also works the best for the forums on BBpress. 
About the Social Learner developed by BuddyPress
Social Learner theme has an amazing learner theme it provides one with amazing features and great opportunities. All totally free of cost. Yes, you read it just right, totally free of cost.
Using BuddyPress one can easily create an outstanding social networking website that can be used by various businesses, communities, universities, teams, and whatnot, it can be used for many purposes as it offers great add on plugins that provide facilities like chat, posting images and videos, sharing on people's walls and also blogging, etc. 
BuddyPress is a WordPress plugin hence it is very easy to use the feature. 
Social Learner comes completely integrated with BuddyPress plugins, which implies you will amass no styling work to do. This will boost you to save a lot of time and a huge amount of money. Although most plugins will work with Social Learner, I personally recommend Buddypress. 
Forum page 
Buddy press is another plugin where the tasks of styling the display pages and several groups can be easily done with the Learner theme. 
Profile page
In order to maximize the attention and interest of the learners, Social Learner comes with the option of awarding badges and medals (commonly called gamification). 
Individual course discussions can be made in group discussions too or you can add specific members into a particular course discussion. All these things are at a click away using Social Learner. 
You can select the format of the homepage along with various feature plans including a gallery and widgets.
The advertising service allows you to make money from your community service.
The social learner is not just a theme actually but a set of products that go together with LearnDash in order to give you a social learning experience on BuddyPress. This basically has two versions one of which is the Boss theme and the other is the child theme called the Social Learner.
Once you have installed and activated the child Learner theme, you get to see various color options that can be added to the site.
Features of Social Learner Theme
As we understood the basic overview of this theme, let's understand each of the many features that this theme has to provide.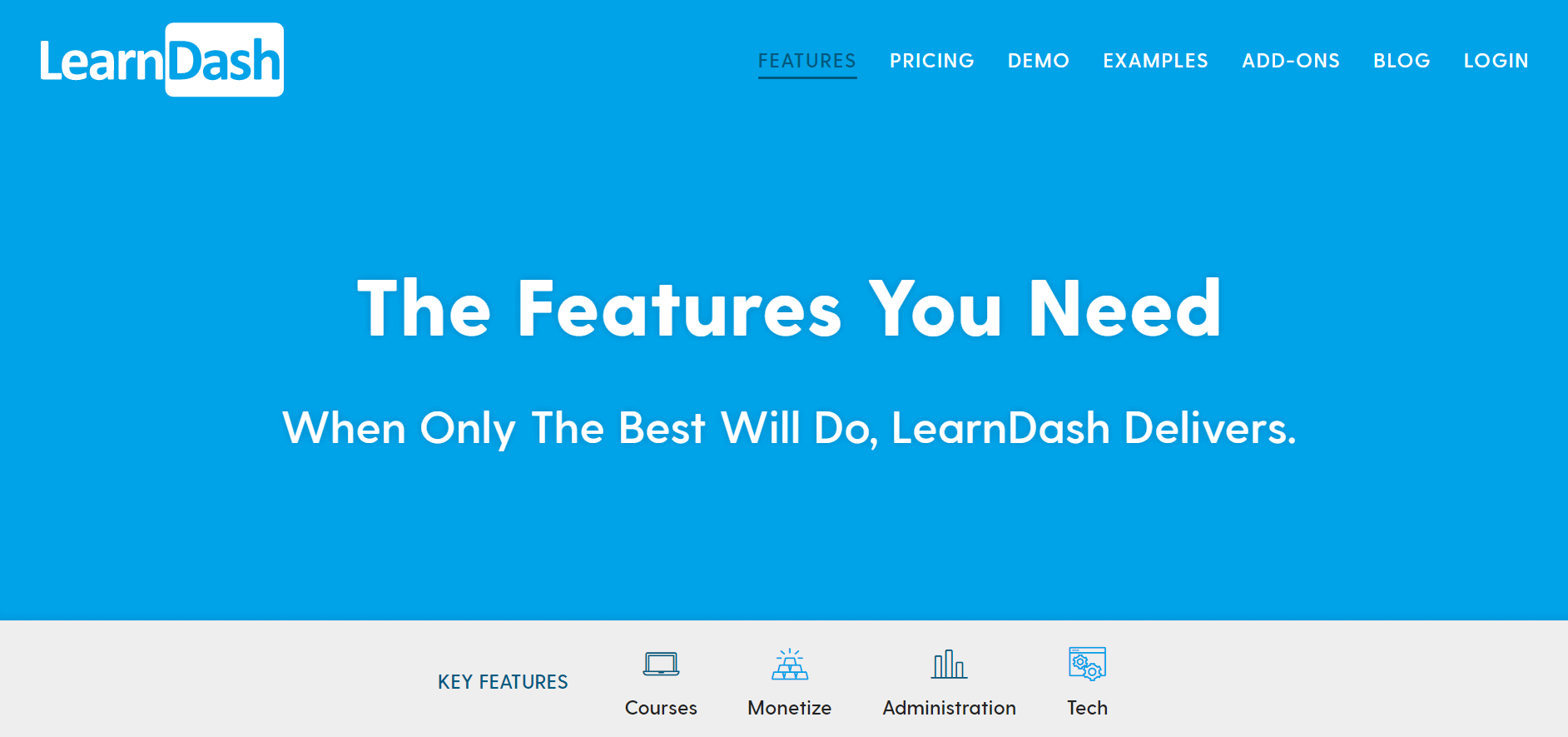 The capacity to interact with people gives rise to learning in so much more fun ways. Let your learners collaborate, make pals, and circulate their joy of knowledge. E-learning doesn't have to be so alone anymore, so let us help you get social.
Flexible customization
If you think, you need to be a pro coder for the best customization of your site, then you're probably wrong. With Social Learner, you can produce the best result without writing a single line of code. There are several predefined themes and colors from which you can choose the best one according to your choice.
Not just colors, but you can choose the various widgets available on the site. Social learner helps in maintaining the logo, the cover photos, fonts, and many more.  Looking attractive gets a lot of attention which intern results in a lot of reach.
Wide integrations
The Social Learner theme coherently integrates with a number of plugins available in BuddyPress. This boils down to the fact that you wouldn't have to slog for the styling work of your page.
The integration with those sites will automatically lead your page to attain the best display look. Some of the plugins of BuddyPress which Social Learner blends with are: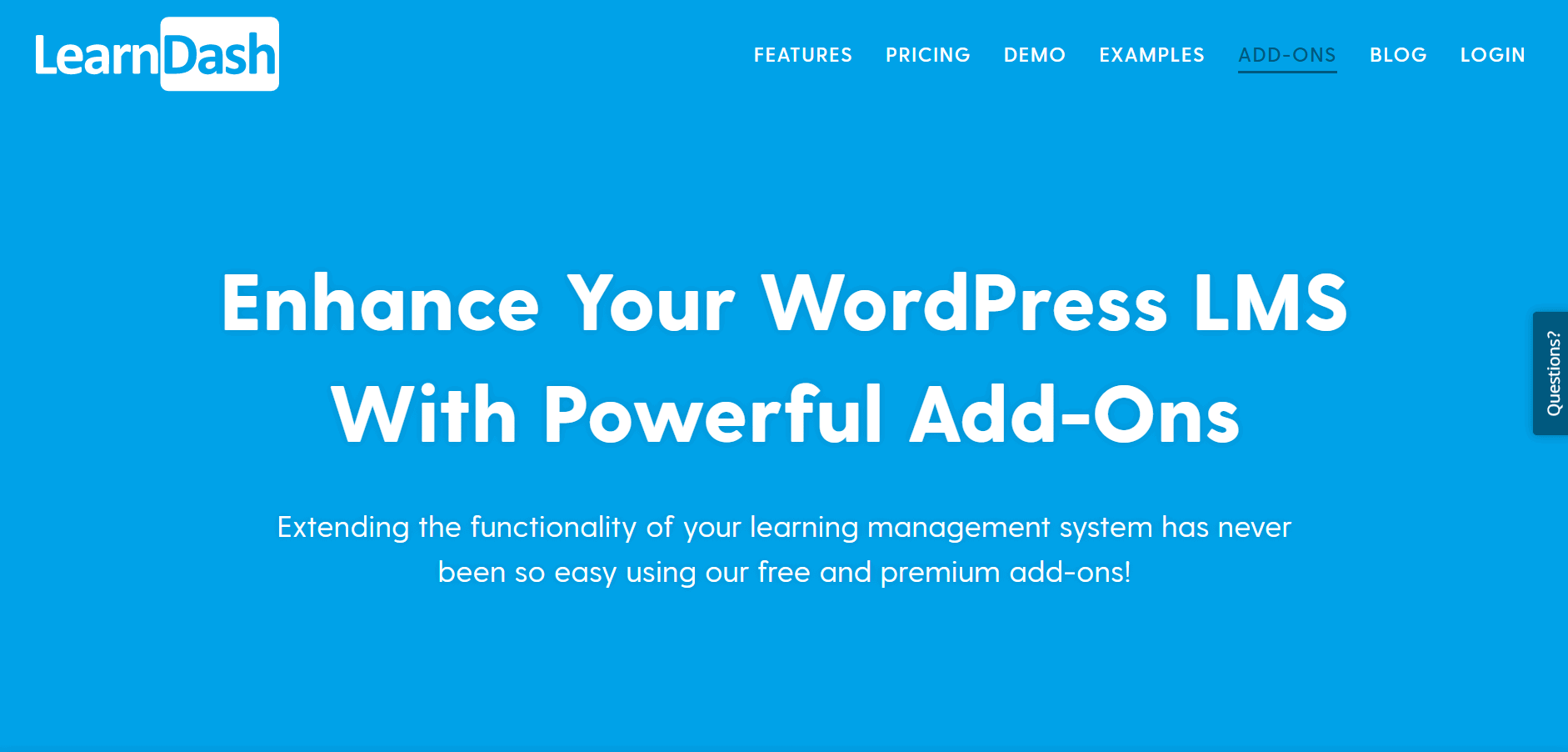 WooCommerce

Paid Memberships Pro

GD bbPress Attachments

BP Global Search

WordPress social login

Gravity forms 

Social forms
Supports RTL
The RTL is one of the features which only a few languages support. The social learner has the option of Right to Left texting which makes the platform a great site for engagement. 
Apart from the mode of text, this theme also supports the feature of multilingualism. Irrespective of the location, you can access any language due to the presence of several language files in it. 
Social media integrations 
With the rise of several social media platforms such as Facebook, Twitter, LinkedIn, you can increase your e-learning network by asking people to join your community. In fact, not just these platforms, but Social Learner allows the integration with 26 such other social platforms. 
SEO friendly
Gaining and attracting organic traffic is also a concern for every user apart from creating a site or content. This task can be simplified as Social Learner is an SEO friendly theme that manages the proper ranking by search engines.
This is done by integrating with several networks that enhance optimization.  Getting SEO is equal to a blessing as it helps you get to content, many times it becomes very difficult to think about content and create your stuff. But using SEO this problem gets a very smooth solution that is content.
Shortcodes
The presence of a library of shortcodes allows the modifications for several bars, buttons, and tabs. These shortcodes nullify the need for code writing for such features. 
Conversion into a mobile app
Everything can happen online, why not studying.
You can make these learnings more student-friendly by opting for the app version of Social Learner. In this way, all the teachings can be obtained on a mobile phone giving a new experience to the learners.
AppBoss company helps in enabling this feature. Through this method, you can have the same features regarding the assessments and courses as in the normal version. 
In this generation everyone uses mobile phone devices, it's like people are stuck with mobile phones and probably you are using the same to read this article. So using mobile phones to target your audience will open a bigger and better reach. 
Mobile apps are really helpful and almost 5.15 billion people are using mobile phones currently in this world. So imagine the number of people you can reach by just tapping a few times on your mobile phone screen. 
During this pandemic, this is the best possible way to increase student-teacher interaction and create a platform using which the students and the staff can stay connected on a single platform. This might be a dream for so many people to sit at home in comfortable clothes and attend school or college.
Online studying with the comfort of the home will be the future and this will help you live in it.
Custom logos
Logos are representative of our work. With the help of Social Learner, you are free to design logos of your choice. This self-designed logo can then be uploaded into the admin login screen thus showing your representation. If you feel the need to customize your login screen regarding the font and the colors, you're free to do so using the theme. 
Custom logos are a very creative feature. 
Live notifications
After the proper set up of your community, receiving traffic is as common. But then maintaining and getting lively updates is quite important. The social learner has the option where it informs about messages or any notifications without the need to refresh every time. 
Customer service
The customer service provided by the Social Learner theme is extremely efficient. Customers can expect top-notch service from this theme. The support system is always at its doors to provide the best help required in less time.
All the queries and issues are promised to resolve seriously keeping in mind the needs of the customers. There is a great support in the forums, documentation, videos, and live chats where you can directly talk to theme designers regarding your queries. 
Demos
We also provide great demo videos and offers using which you can understand and learn about our amazingly exceptional service and features that will help you judge the product and services
Customer Satisfaction is a priority for us, we will make sure that our demos provide all possible details that one requires.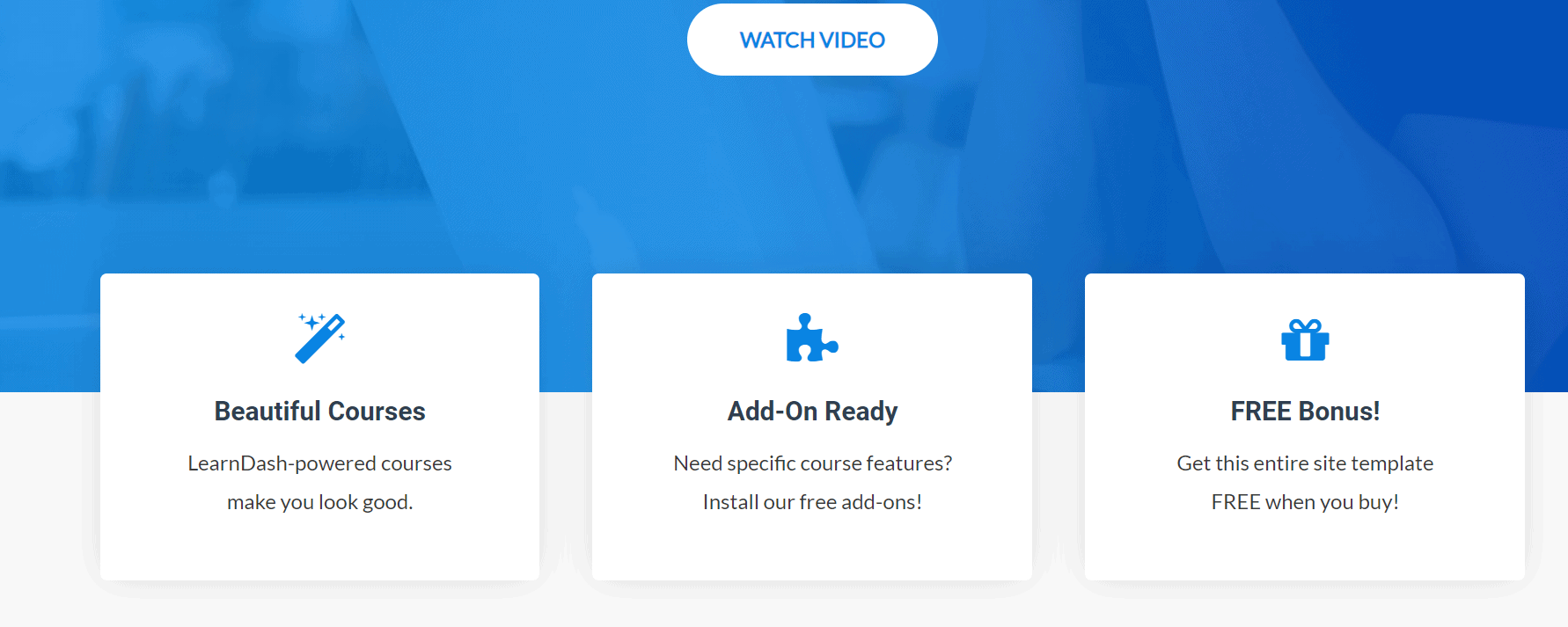 If you like our product you can switch to the premium paid plans that will help you reach your goals.
Pricing for the Social Learner Theme
The social learner is a great theme to choose for your several plugins especially WordPress and BuddyPress. Apart from easy integrations and advanced features, the pricing plan matters when it comes to real buying. Social learners keep in mind the affordability of the customers and hence have a reasonable pricing scheme.
It also offers free demos using which you can recognize and understand the amazing features and once you know our product you can buy the premium paid plans which are as followed:
The theme comes with three plans of licensing for the customers. These are classified on the basis of the number of sites offered. They are in a per-site license, 5 site license, and 20 site license. Each license is for 1 year but the number of sites vary. 
Taking a deeper look at the other features offered in each of the plans,
Single site license
$179 per year

1 site

Support for a year
5 site license
$229 per year

5 sites

Support for a year
20 site license 
$279 per year

20 sites

Support for a year
Ease to use
You'll, in fact, be amazed by seeing the simplicity level of this theme. The establishing of the site with the help of a Social Learner is an easy task. There's a provision to look up videos and knowledge provided to sort out the process. This helps in clearing and knowing right from the basic feature to knowing custom CSS.
How can you add the Social learner theme to WordPress?
As we have seen that the Social Learner theme is an easy setup system, let's understand the process of adding the theme to WordPress. 
The first thing you need to do is install WordPress and set up wherever you want to host the theme. 

Before that, you need to separately purchase the LearnDash plugin separately using the specific pricing plans. 

You first need to upload the LearnDash plugin into your WordPress. After this is done, you will get a plugin called BuddyBoss one-click installer with your purchase. 

Go ahead and upload that plugin, later click the install option. This activates the plugin. 

Go to the BuddyBoss one-click installer settings. 

Download the package for Social Learner (LearnDash). This will redirect to a page having few conditions. 

Accept and proceed further. Here you need to install and activate the various themes that are required. 
That's all, you are ready to use!
Pros and Cons
While any product and tool is designed to cater to the needs of the users in the best possible way, the designation leaves few drawbacks too. But keep in mind all negatives can turn positive with just the right amount of effort and all these cons will soon be solved. Let's into the deeper insights into both the advantages and the drawbacks of this theme. 
Pros : 
Your content can be easily sold using WooCommerce where Social Learner blends easily with that plugin. They can be sold on a subscription basis or through a one-time payment mode. 

The interaction between the learners can be highly increased thus adding fun to learning. 

Paid memberships pro is a popular plugin that binds with several payment gateways. This plugin is well integrated with the Social Learner theme thus easing out the payment procedure. 

Integration with LearnDash provides bountiful features including drip-feed content, multi-tier courses, email notifications, User reports, and so on. 
It has many free plugins and many demos using which you can ensure the quality of the product and then take the paid plan when you feel like the services are up to the mark.
It offers a great feature using which you can use all the functions that the social learner theme offers on the ease of your mobile phone device in your hand whenever you want. 
Cons :
With several sites and platforms switching to the dark mode for more compatibility with the user's health, this theme doesn't seem to have adapted to the dark mode. 

Another drawback here is, the content cannot be added dynamically. 
FAQs on Social Learner Theme Review
👉 What type of payment modes are accepted?
👉Different gateways are provided for the payment procedure. We accept Visa, MasterCard, and PayPal.
👉 Can I have a trial before purchasing the Buddyboss plan?
👉Yes, there are online demos provided for the sake of testing before you actually purchase the plans. In this way, you can get an idea about the features we provide.
👉 Does Social Learner theme work with the latest version of WordPress and BuddyPress?
👉We always keep the Social Learner theme updated. With the new updates coming in WordPress and BuddyPress, the theme is also updated accordingly so as to sync and integrate well with those plugins.
Quick Links:
Conclusion: Is Social Learner Theme Is Worth It?
If your prime motive is creating an online platform with increased social engagement, then the Social Learner theme should be on your list. Unarguably this theme is an excellent option that offers a wide variety of features to its users.
Using this theme doesn't require any super skills except for having a basic idea about WordPress. Just a few steps and you're into using this site. Using such themes you can very simply stay connected with people and achieve your goals. It will help you enhance your amazing posts and reach more than you expect. 
You can make the learnings more liked by students by opting for the app version of Social Learner. In this way, all the education can be collected on a mobile phone giving a new phenomenon to the students. Mobile phones are the future if this app lets you live in it.
The pictorial customizing feature will let you shortly customize your topic and achieve incredible outcomes. Manage the hue of every characteristic of the theme or select from a selection of pre-made color strategies and techniques especially for our customers.
The best part is that it allows smooth integrations with several providers thus boosting the platform. 
But we need to understand this requirement may differ according to the person's needs. Overall progress into the field of online courses and teaching might fetch good returns using the Social Learner theme.