Almost all business owners, irrespective of their sizes, own a website where exquisite details about their brands are shared to get to the niche audience, connect with them, and expand their consumer base.
Not only that, people having interests in a particular area resort to blogging where they share information in a personalized manner. 
If you want to go deeper about BuddyBoss then check out our BuddyBoss Review.
Child Themes too have become quite popular. Hence, we will be peeking into BuddyPress Child Theme and its undeniable usage. 
The blogging theme provides a commendable way of connecting with people having a similar taste. Often bloggers buy a domain for them and get themselves enabled to earn money based on how strong their traffic is.
Platforms like WordPress allow users to create their blog posts with them and release them online.
For any content that is created, it is essential for it to be presentable enough so that it catches the attention of a lot of people. To cater to that, bloggers choose the themes they want to produce content on.
The themes add to the aesthetic value of the website. But everything cannot be perfect. At times you choose a theme but find that some of its components aren't desirable enough.
It's also possible that the color doesn't go well with you and you want to bring about these subtle changes to improve the appearance.
Then the process becomes extremely tedious as you have to customize a completely new theme to match your expectations.
Or, even if the current theme gets updated, all the previous changes get eliminated and everything has to be repeated. 
But thanks to plugins like BuddyPress who allow creating something called ' child theme' with them. And the child theme is the solution to all the above problems. A model theme can be used as a framework and is called the parent theme.
While the codes for the functionality remains the same for both the child theme and the parent theme, changes as per the wishes of the users can be made on the child theme without affecting the parent theme. Besides, the patent theme is safe even after updates, and no change is wiped out.
Read the article further to know more about the child theme, how to create a child theme with BuddyPress, why should you use that, the merits and demerits of using it, and also the pricing plans.
Speed of development is more
There is a possibility that your site will slow down
BuddyBoss helps you build an amazing learning environment that supports your students from wherever they are in the world. BuddyBoss allows you to build structured training, micro-learning, social learning, and gamification for an engaging learning experience.
BuddyPress Child Theme Review 2023: Overview
Nowadays every other person is seen to be jumping on the bandwagon and starting his own blogging site.
So all of us know more or less about the platform WordPress. And familiarity with WordPress leads to having an idea about the plugins and how they add certain features to boost the functionality of the platform.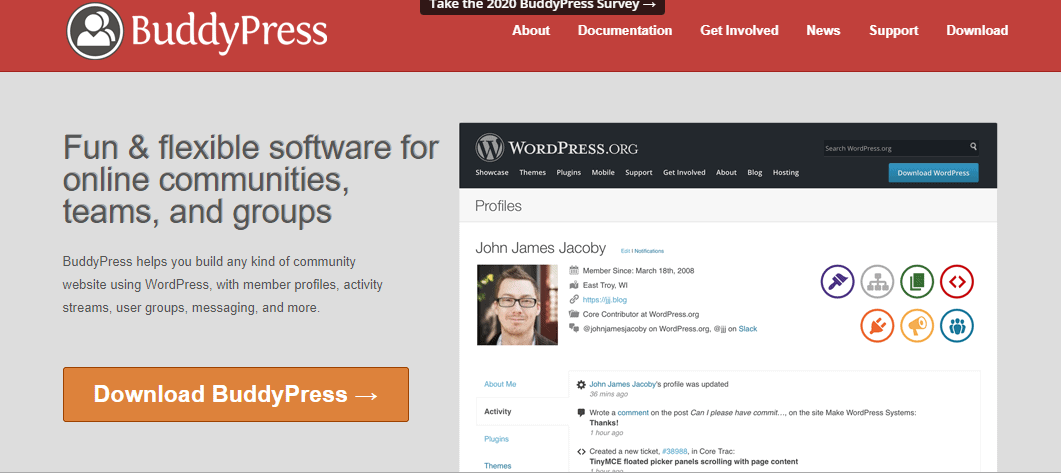 One such popular plugin is BuddyPress. This is a software component that increases the social networking of the users.
It aims at enabling website owners to form distinct hamlets on their websites. The communities can be for various purposes, ranging from sports to education to lifestyle.
BuddyPress permits your website visitors to create their own profiles by registering with it. This is an incredible way of increasing organic traffic and expanding your consumer base.
By means of the communities, one can find a niche audience and continuously stay in touch with the customers and prospective clients.
It also enhances communication and collaboration between the employees through facilities like sending direct messages, group chats, separate streams for activities, and so on.
It is extremely user friendly and offers additional features like message extensions, an affiliation of documents, and many more.
Though there are special themes developed to work with BuddyPress exclusively, it gets affiliated to WordPress and works very well with the default theme.
What is BuddyPress Child Theme? 
A child theme resembles a parent theme in its functions.
Users can customize any part of the original theme if they have set up a child theme. The best part being that, the parent theme will always remain safe and can be restored anytime.
While introducing developments or modifications in the child theme, the coding process becomes much easier as developers don't have to start from the roots.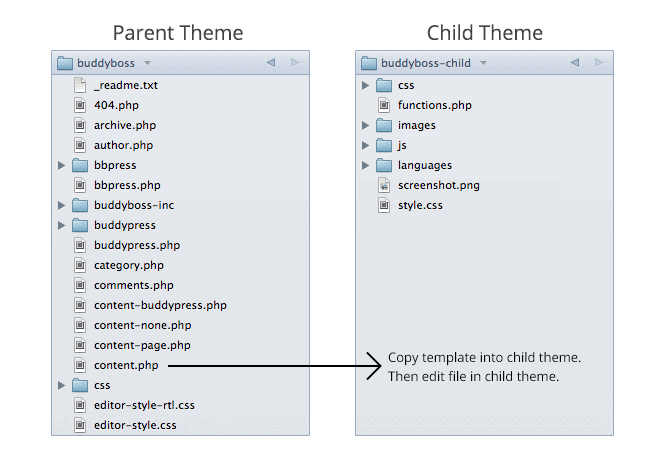 The parent theme acts as a backbone. Therefore it's said that a child theme inherits the functionality of a parent theme. Moreover, after the updates, the changes made in the parent theme, remain completely safe and nothing has to be redone.
There are a lot of benefits to using a child theme.
Developments are quicker and cost-effective with it. Since their size is small, the changes can be replicated and similar designs can be used for a number of projects across different domains.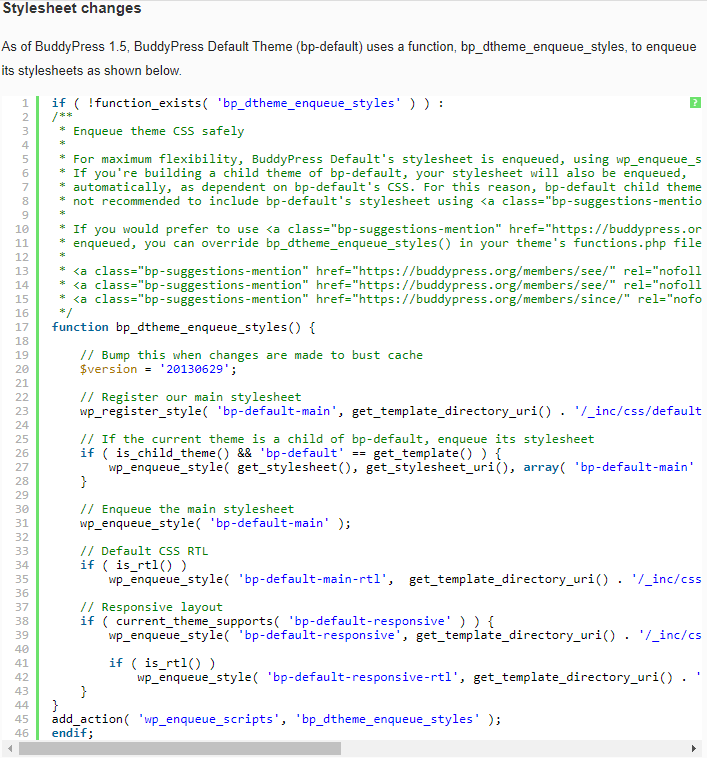 Besides, developers can try out various customizations before choosing one that needs to be introduced to the parent theme.
So, talking about the BuddyPress child theme, it is no different. BuddyPress is a plugin that you can easily download. Creating a child theme with BuddyPress gives it the name that you see.
It gets integrated with WordPress and functions wonderfully. You can design and induce changes in any part of your files in the current theme.
Why are Child Themes used?
Child themes confer a lot of benefits to designers and developers across the globe. They tremendously cut down the time that is invested in developing a new site.
There are a lot of complex things that are very well developed and are loaded with amazing features and options. Website developers use them as a parent theme so that they don't have to do all the coding.
Creating a child theme is also quite simple.
Once created it lends developers immense possibilities of modifying different fragments of their sites. In addition, they don't lose the ability to update their parent themes.
A child theme can have additional template files. Those files might not be a part of the patent theme.
Often it is necessary to change the scheme, colours, designs, or add a sidebar or introduce other things to match the aesthetics of your business.
It is because renewing the visual components and making them pleasant to the eyes is essential to attract customers. Introducing regular changes can be really tiring without a child theme and thus it is highly recommended in such cases.
Judicious choice of a parent theme is very important 
The motive behind using a child theme is primarily to save your time and reduce the efforts put into the coding. As we know, parent themes are used as a framework.
So choose a parent theme whose features are suitable enough for you and are relevant to the purpose of your website. Suppose you have chosen a parent theme and you find the menu missing or you do dislike the appearance of the header or the footer.
This means that you have to code all over again in order to introduce the changes. That means the parent theme of your intent is actually reduced to the status of a starter theme that you are building upon.
This itself defies your purpose of using a child theme.
So it's very important to meticulously choose your parent theme so that you don't have to get indulged in a lot of coding and ultimately will save time and make changes only in certain components to better the appearance.
Setting up a Child Theme with BuddyPress
Usually, updates are exhausting as all the previous files get erased and everything has to be redone. But creating a child theme with BuddyPress will not let that happen.
Even if WordPress is updated, the changes made in the original theme will not be wiped out. So it's imperative to activate the child theme as soon as possible.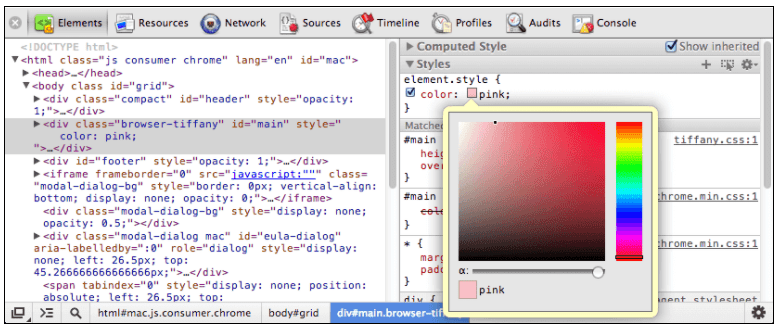 Below are some simple steps to guide you in your child theme creation process:-
Visit the website ' BuddyPress.org' and download the latest version.

Open WordPress and visit the folder of your current theme. Start by navigating to wp-content>Themes

From the copy of the BuddyPress downloaded, transfer the files to your computer. In the files just extracted, find the " BuddyPress" file by going to bp-templates>bp-legacy.

Check that no other folder with a similar name exists. Then upload that into your default folder.

Naming your folder " BuddyPress" or " Community" will allow the BuddyPress software to look for the CSS or PHP files.

Once you finish uploading, be sure of the success of your child theme set up.
BuddyPress Child Theme: Features
A lot of striking features contribute towards the popularity of the child theme and encourage more and more people to use it. The features are so well developed that only a very few drawbacks can be noted.
Following are some of the notable features of the child theme:-
The functionality resembles that of the parent theme:

A child theme works on a framework quite similar to the parent theme. This reduces the burden of intense coding on the developers. The parent theme chosen is always the back up with packed features and an array of favorable options. While customizing the themes only minuscule changes are made. But the basic way of functioning still remains the same.

Cost-effective customization

: Coding the entire thing to develop a website is indeed cumbersome. But by using a child theme, only slight modifications are made and the customary changes are brought about in very less time and with minimal expenditure.

It operates through theme hooks:

These theme hooks help incredibly in the theme's files which allow users to create and supervise the content and process then and there. At times, certain files like functions.php are present with the same name in both child and parent themes. As obvious as it sounds, they make the modification process extremely easy.

Post Formats

: Post Format contains within it a suite of features for customization that presents your content in a particular format. This depends on the theme that you decide to use. Since the child theme works on the same line as the parent theme, it follows the same post format too. Some common post formats are audio, video, image, quote, etc.

Scope for internalization

: This process allows users to change the theme and carry out the translation into any existing language in order to make the website valid for audiences from every corner of the world and ultimately enhance the reach. Performing it through CSS files makes the process even simpler and reduces the number of complicated updates in the future.

User friendly

: Even experts are prone to making mistakes while coding. But with a child theme, you have the solution right there. It is a replica of the parent theme but with certain modifications. So users don't have to worry much about committing blunders with coding for the basic structure which can adversely affect the functionality. Modifications can be made on the child theme while keeping the originality of the parent theme intact.
BuddyPress Child Theme: Pros & Cons
Though developing a child theme can give one a lot of advantages, there are certain demerits also.
The bright and dark side of it are interrelated and need to be thoroughly gauged to decide the suitability of using it. However, users have revealed that the merits of the child theme out margins the demerits. 
Let's take a look at the pros and cons.
Pros 
Preserving changes post updates
Users cringe when it comes to updates. It is because updates wile out all the previous changes made.
This implies that after every update you have to code everything once again. But fortunately, the child theme shields the coding from the updates you carry out.
Even if the parent theme gets updated, all the changes will be preserved if a child theme is created.
The original theme remains safe
Very often developers introduce undesirable changes into the theme and damage it unintentionally. But by using the style.css file during modification you can rest assure your fear of losing the original file permanently.
Speed of development is more
Since a child theme inherits the parent theme, things need not be started from scratch. While developing changes, coding for everything is not required to be done.
With the parent theme as a reference, the desired changes can be made in a much faster and pocket-friendly manner.
Developers utilize File Transfer Protocol or FTP to create adjustments. While developing with a child theme, a lot of time does not get wasted on FTP.
Users can create their files from the File Manager of cPanel and other things can be managed on WordPress.
This advantage again has its roots in the fact that a child theme inherits a parent theme.
Therefore, in the process of modification, coding isn't done from zero. You can take a popular theme as a reference and do your work very easily. Just ensure to update the site regularly.
Cons
There is a possibility that your site will slow down
Using a child theme could decrease the site speed and even lower the performance.
The lowering of performance depends on how much change has been introduced.
But if the changes are negligible then they are not noticed by the visitors or even the search engines responsible for maintaining the speed of the site.
Users have to be educated about Theme files
Using a child theme doesn't free you from all the responsibilities. You have to be thorough with the functioning of the basic or original theme.
Knowledge about different files and their respective roles in governing different elements of the site is extremely important. 
You might have to deal with a lot of features
There are some complicated themes that come with a plethora of features.
These are designed in such a way in order to ease the coding process for the owners during the process of customizing the appearance. But that, unfortunately, leads to a lot of confusion.
The parent theme might get abandoned
A parent theme is always used as a backbone for the child theme. But there is no guarantee that the parent theme will be everlasting.
Often, developers of the parent theme might abandon it midway so you will get no more updates. This can hamper the security aspects of the website.
BuddyPress Child Theme: Pricing
Just after getting enthralled by the amazing features and visualizing the new aesthetics for your website, the time comes to go through the pricing plan. Being certain that your pocket will get shallower forces you to think better of it.
But don't worry. BuddyPress is completely free. Yes, you read it right. You can install the BuddyPress child theme completely for free and design your site exactly the way you have envisioned.
Quick Links:
FAQs On BuddyPress Child Theme
👉 How to override plugins in the child theme?
You cannot actually override plugins. What can help you is copying the content, developing a fresh plugin, and customizing that one?
👉 Can I use the theme on mobile?
The theme isn't restricted to any device. It functions amazingly on all devices and is equally responsive. So, yes, you can definitely use it on your mobile.
👉 My theme changes while updating?
Please make sure that your child theme is set up correctly. As it inherits the parent theme, it should not change after the update.
Conclusion: BuddyPress Child Theme Review 2023
 The BuddyPress child theme has been a great success with users. They have revealed that the advantages are way more than the disadvantages.
Being extremely user-friendly it allows them to customize different sections of the chosen theme faster and with minimal expenditure.
The changes are saved and the fear of redoing everything after an update gets vanished if you have a child theme.  Keeping the aesthetics your industry demands, you can bring about any changes you want to beautify your site.
So if you are a developer, then the child theme is the best way to enjoy your customization journey.