Social media has become essential to our lives, connecting us with people, information, and entertainment worldwide.
In 2023, over 4 billion people were using social media, and it's likely to grow to 5.85 billion by 2027. The social media app market value will reach US $ 310.37 billion by 2030, growing by 26.2% annually.
Social media has its advantages, but it also poses risks to mental health, productivity, and privacy. Excessive use can result in addiction, distraction, stress, anxiety, and cyberbullying. This article provides suggestions for enjoying social media while preserving your well-being.
Set boundaries and limits for your social media use.
Maintain control over your social media usage and prevent it from becoming overwhelming or disruptive to your life.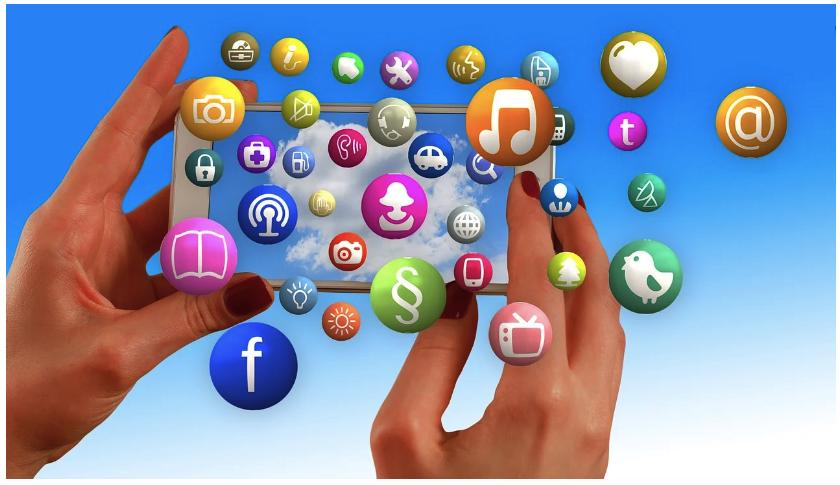 P.C: PIXABAY
Here are some practical tips:
1. Manage your time. Set a daily or weekly social media usage limit to avoid getting lost in endless scrolling. Tools like timers or app blockers can help you stay on track.
2. Tame the notifications. Adjust your notification settings to minimize distractions. Turn off or mute non-urgent notifications that tempt you to keep checking your phone.
3. Take breaks. Designate certain hours or situations where you refrain from using social media. It lets you focus on other activities and keep a healthy balance between offline and online experiences.
Cultivate a positive and supportive online environment.
Curating your social media experiences can transform your online interactions into a source of inspiration, personal growth, and connection.
To create a positive online environment, be mindful of the accounts you follow, your interactions, and the content you share.
Choose accounts that inspire and motivate you while unfollowing those that spread negativity. Engage meaningfully with others who share your values and actively participate in conversations and communities.
By curating your social media experiences and fostering positivity, you can turn online interactions into a source of inspiration, personal growth, and meaningful connections.
Protect your privacy and security
Protecting your privacy and ensuring your security is crucial when using social media. Be mindful of what you share and who you share it with. Prevent unauthorized access to your accounts and devices.
It can help you avoid risks like identity theft, cyberattacks, scams, and spreading misinformation that could harm you personally or financially.
Here are the best ways to protect your privacy and security:
Turn on two-factor authentication (2FA) for an extra layer of security.

Create unbreakable passwords for your accounts and

use a password manager

to store them securely.

Manage your privacy settings, regulate your posts' visibility, and control who can contact you.

Be cautious of phishing attempts and scams. exercise caution when clicking on suspicious links or divulging personal information; also, report, or block any suspicious accounts or messages you encounter.
Following these measures can enhance your privacy and security while enjoying a safer social media experience.
Social media provides us with invaluable connections and a multitude of opportunities. To optimize our engagement with this platform, it is essential to establish and maintain certain vital practices.
By setting clear boundaries, prioritizing self-care, and safeguarding our privacy, we can navigate social media in a manner that fosters our overall well-being, cultivates happiness, and facilitates personal growth.
Quick Links: