This article will discuss the top 5 marketing tools for your online course.
If you believe that the most difficult aspect of creating an online course is designing it, you are mistaken. Even if you've created the ideal online course for your target audience, one that you're confident will assist them in achieving their goals, visibility remains a critical issue.
Which strategy will you employ to contact prospective buyers?
There are thousands of available online courses, so adding another won't make much difference. Rather than that, you'll require specialized marketing tools to assist you in improving your online store and decreasing the time required to complete any tasks.
Businesses use marketing tools to spread the word about their products and services. As an online course designer, you'll require platforms to assist you in generating leads and converting them into paying clients.
Consider the following benefits of utilizing marketing tools to promote your online course:
Personalization is enhanced by marketing tools that enable you to segment your audience and send them only relevant information.
By putting useful information at your fingertips, these technologies make it easier to collect, segment and analyze your customers' data.
Beyond personalization, marketing tools aim to improve the customer experience. It reveals what your customers value, how they spend their time, and what they expect from any touchpoint.
These tools are easy to use; even if you have no prior marketing experience, this platform will assist you in nurturing and converting your prospects.
Top 5 Marketing Tools For Your Online Course
The following is a list of some excellent marketing platforms you should consider using to promote your online course.
2. Invideo
Video marketing is the process of utilizing video to promote a product or service. According to statistics, videos assist businesses in increasing traffic by 51%, sales by 34%, and brand awareness by 70%.
As a result, an online course designer should definitely experiment with creating videos that will assist their audience, aka students, in better comprehending how this particular course will benefit them.
You can use videos to engage your audience on your website, social media platforms, and YouTube, as well as in free training sessions. It enables you to differentiate yourself from the competition, resulting in increased visibility and interaction.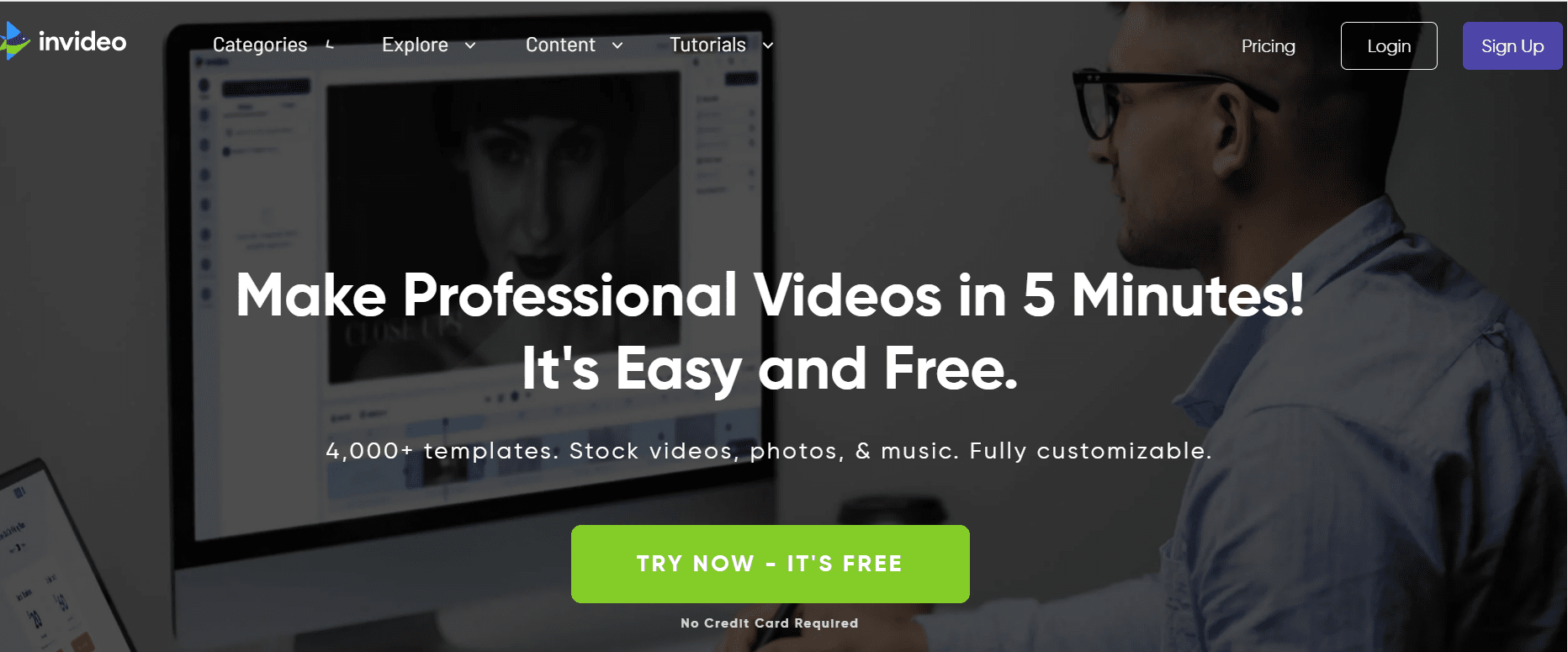 Invideo is one such program that can help you create exceptional videos. It's a feature-rich online video editor that includes over 5000 customizable themes, a soundtrack library, 8 million iStock images, transitions, and filters.
This can be used to create content for your YouTube, Facebook, Instagram, Instagram Stories, and IGTV accounts, among others.
Invideo is an excellent option for video artists looking to create short videos without compromising on quality or user experience.
You can easily convert your articles and social media posts to videos with its convert text to video tool, which includes context-appropriate visuals, 50+ themes, and a natural-sounding voice that reads out the words.
4. Hootsuite 
While there is no denying the importance of using social media to reach your target audience, maintaining a consistent posting schedule and engaging with your consumer base can be exhausting and time-consuming. That is why Hootsuite was included in our list.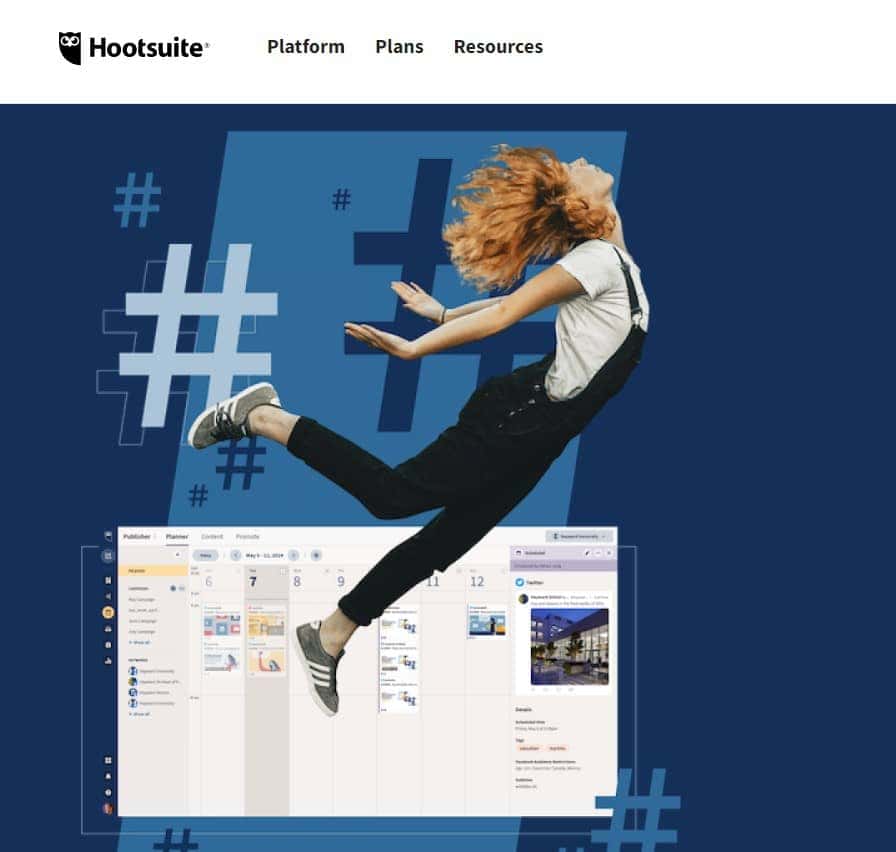 Hootsuite is an excellent social media management tool that enables you to manage all of your customer service channels in one location, including social media, SMS, Whatsapp, and live chat.
Hootsuite enables you to monitor customer responses, publish updates, and communicate with potential customers across over 35 popular social media platforms, including Twitter, LinkedIn, Facebook, Foursquare, and WordPress blogs.
You can use Hootsuite as a course creator to communicate effectively with your customers and gain insight into how these platforms are performing for you.
Hootsuite will send you a weekly email with statistics on daily clicks, the geographic location of those who clicked, the most popular links, and the top referrers.
Conclusion: Top 5 Marketing Tools For Your Online Course
These are the most widely used marketing methods, and you should make use of them whenever possible when promoting your course.
The benefit of using these applications is that you can get your project done quickly without having to hire professionals or spend hours learning all of the technical jargon involved.
Quick Links: