Are you trying to find the best unfollow tools for Twitter so you can get rid of people that don't follow you back?
It's common knowledge that Twitter is a powerful tool for drawing visitors and that it can be utilized to attract a lot of eyeballs in a hurry. Twitter's busyness is the only real drawback.
Getting more engagement and new followers on Twitter is practically impossible without the help of some great tools.
If you've ever wanted to know how to remove people from your Twitter feed who don't follow you back, this piece is for you. You'll learn the best strategies for removing inactive users as followers.
5 Best Twitter Tools For Unfollowing Your Unfollowers 2023
Let's go into the specifics right now.
This website takes a novel approach to the age-old problem of determining who on Twitter has stopped following you by providing users with an unfollow tool driven by artificial intelligence.
Tweepi is an application that allows you to clean up and unfollow people on Twitter. It does this by letting you filter out those who don't follow or interact with your account.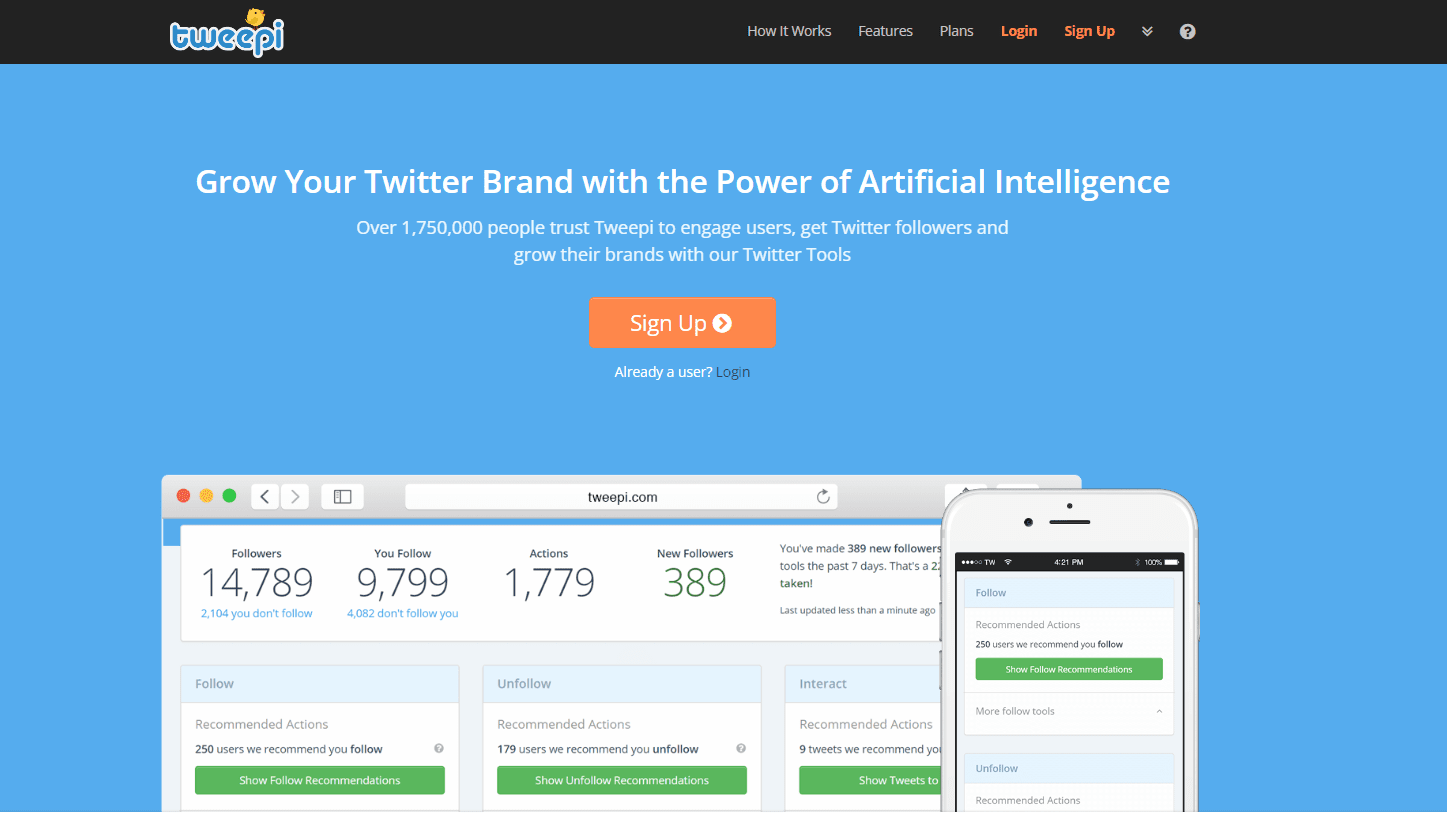 Artificial intelligence classifies accounts according to their activity and friendliness, which enables you to make educated judgments on each account based on more comprehensive account information.
This management tool for Twitter will also aid you in optimizing your tweets by providing you with targeted data and selecting the best hashtags to use depending on your account.
You can take use of both of these features by clicking here.
Using our Twitter account management and unfollow tool, you can swiftly perform a broad variety of tasks relating to the administration of Twitter accounts and the removal of followers (s).
This unfollow tool for Twitter is a little more sophisticated than others, with features such as bulk publishing, automated posting, and, of course, control over who to follow and who to unfollow.
A free version of SocialOomph is offered, in addition to a number of premium tiers, each of which provides access to an increasing number of features.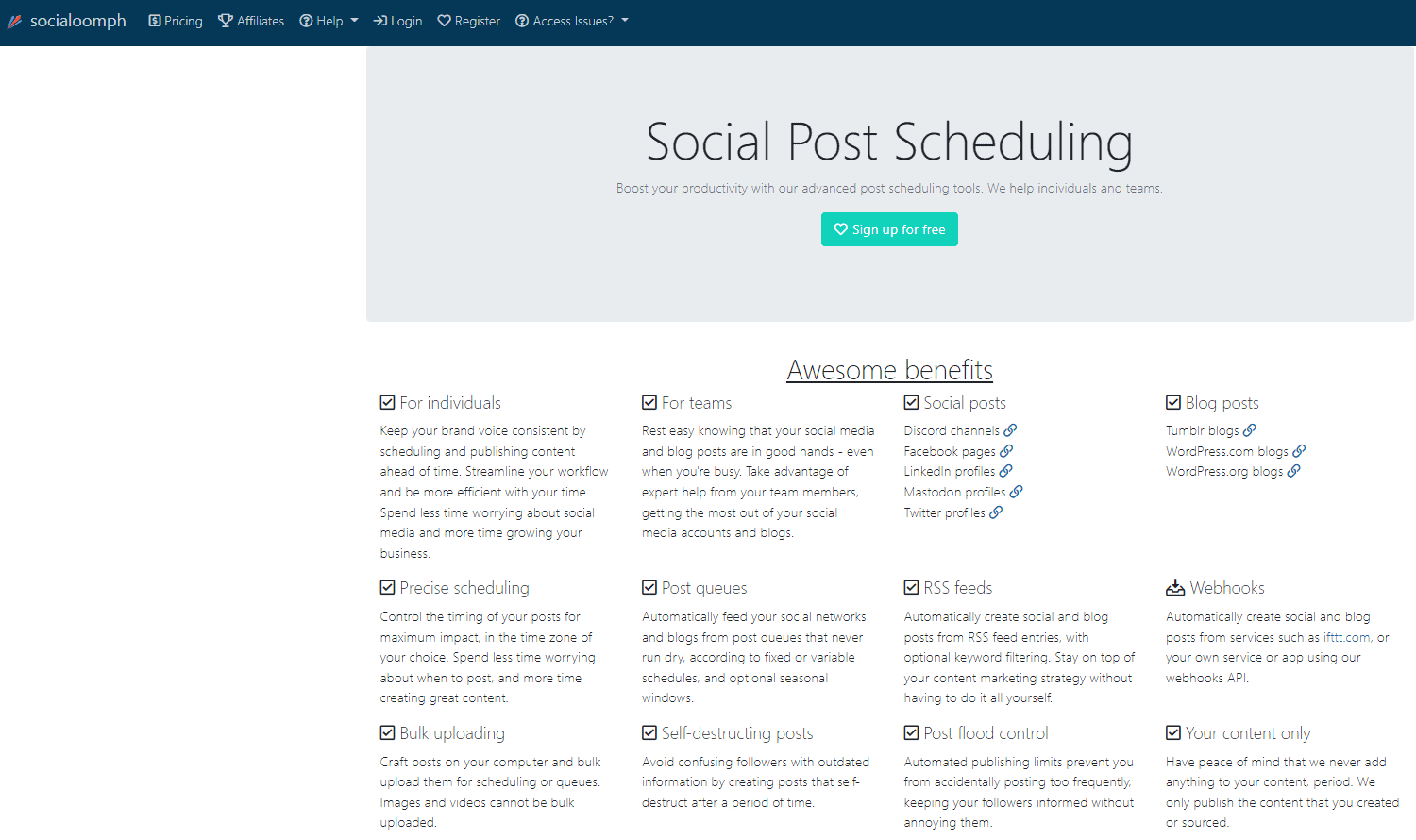 The free version comes with a number of features and components, including one Twitter account, limitless post scheduling, fundamental publishing capabilities, and more.
A free trial period of 30 days is included with the purchase of a subscription to the Business Suite. Paid subscriptions offer an increasing number of capabilities.
Following the completion of the signup process, you will be required to connect your Twitter account and devote some time to reviewing the SocialOomph suggestions.
Many of you, I know, are on the lookout for a straightforward method of unfollowing someone on Twitter. Scheduling posts, curating material, and other such sophisticated things don't really bother you.
When it comes to ease of usage, though, iUnfollow is without peer. It's a no-frills tool to help you eliminate potential followers from your feed.
This platform lacks essential functions like analytics, post-scheduling, content curation, and follower management.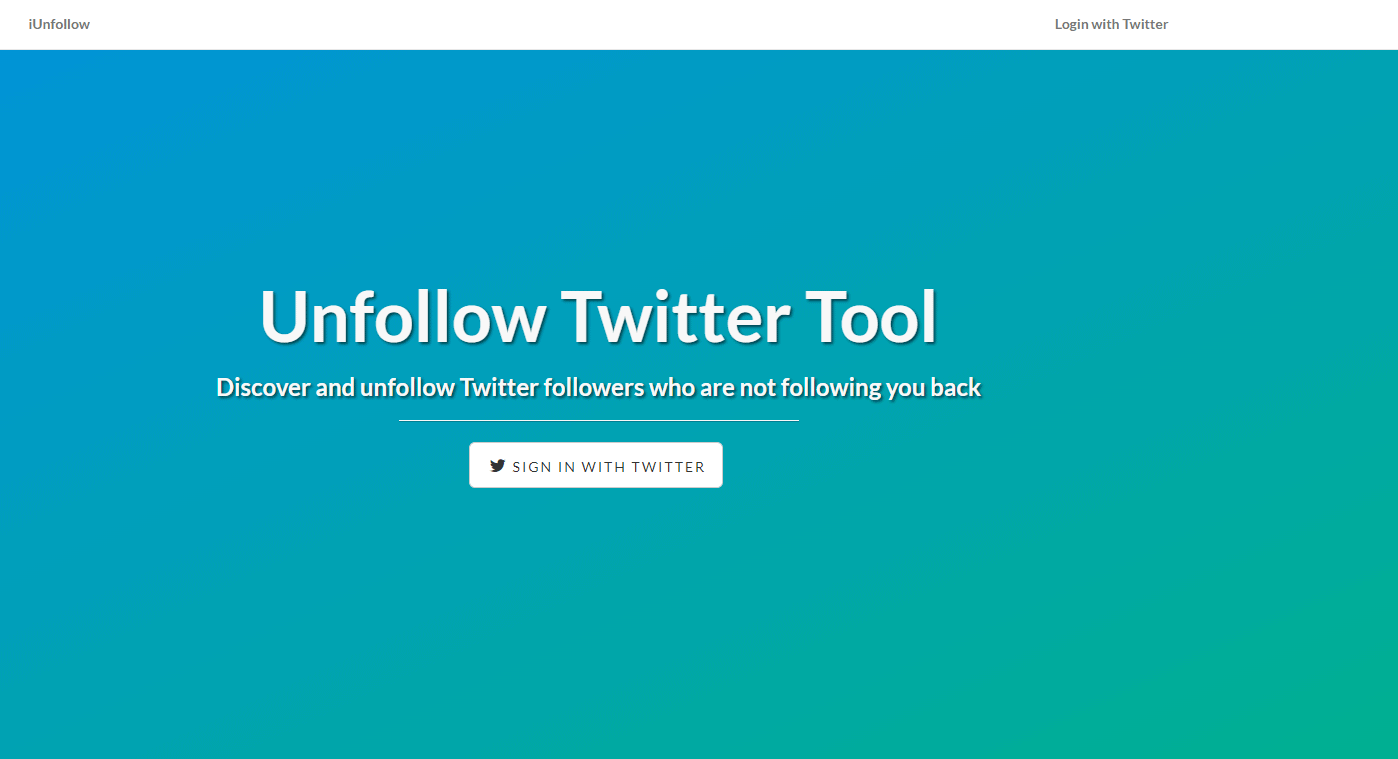 When I say "simple," I mean it in the literal sense. By logging onto your account, you may immediately use the unfollow feature.
To see who on Twitter isn't following you back, just visit the 'Non-Follow Back' tab. As before, clicking iUnfollow will take you to the unfollow page.
To stop following an account, just click the big red 'Unfollow' button that appears next to it.
It is claimed that Circleboom "helps people, brands, and small and medium-sized organizations build and enhance their Twitter account(s)."
We realize that this isn't very clear, but we'll try to explain it more.
Circleboom offers its users a set of intuitive tools for managing their Twitter accounts, allowing them to maximize the impact of their tweets, conversations, and following.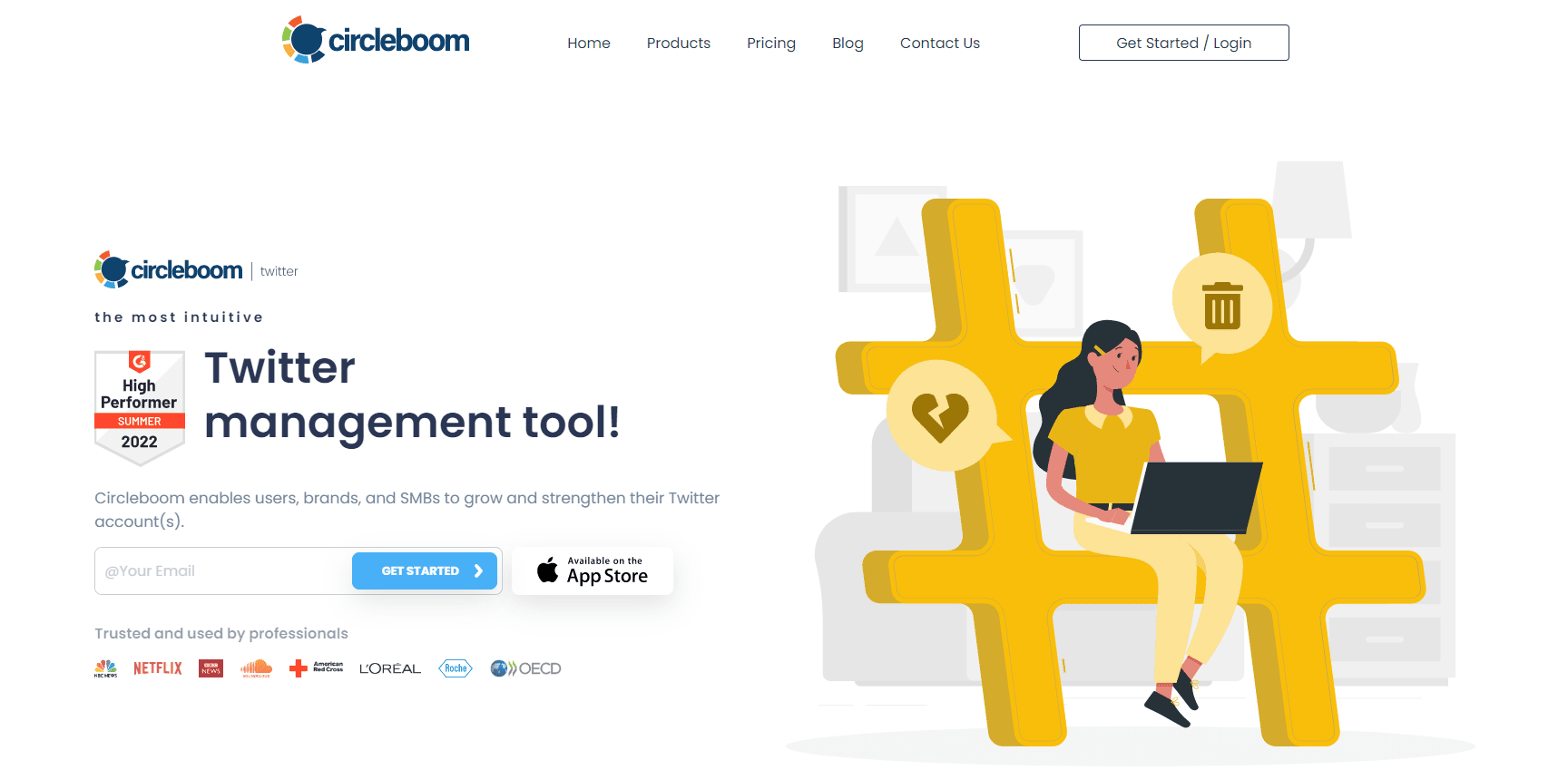 Tools like these let you manage your Twitter account and increase your following, tweet frequency, and schedule posts in advance.
Circleboom debuted in 2017, and since then, it has undergone steady development and added functionality.
One of its most notable features is the ability to permanently delete a user's tweets and retweets.
After their first release, they gained widespread attention for their ability to automatically follow and unfollow anyone on Twitter.
You can monitor your Twitter account's followers, unfollowers, and a plethora of other metrics using one of the best social account management tools out there.
Keeping track of everyone you've unfollowed and how many times they've unfollowed you may be a pain, but the Unfollower Stats app for Twitter is here to assist.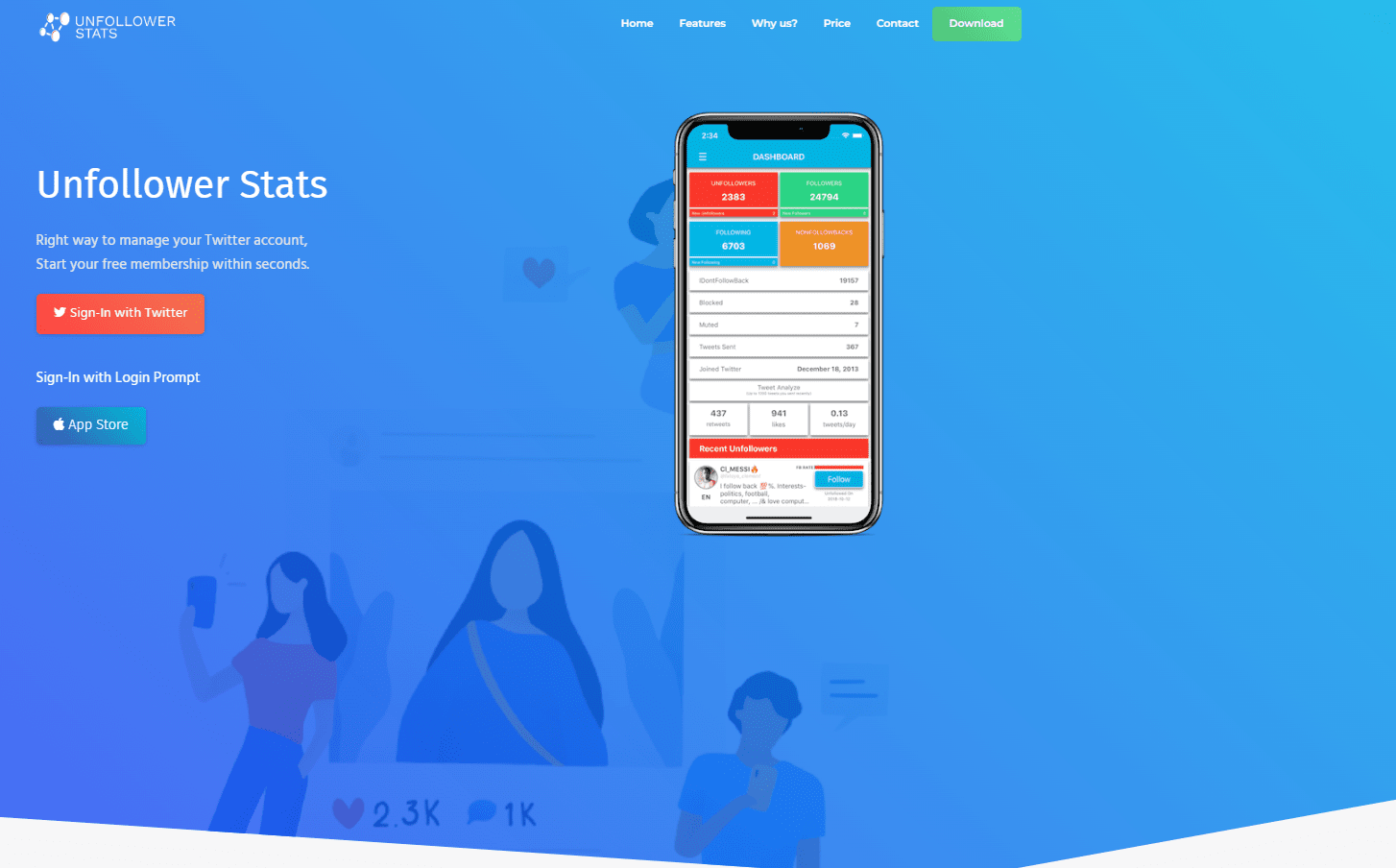 It provides useful features including dormant accounts, list management tools, and more, as well as a straightforward dashboard with a variety of analytics for your account.
You can manage up to 30,000 followers on their free tier, although it does include ads. Premium ($4.99/month) and Pro ($7.99/month) are the two a la carte upgrades available.
You'll be able to manage an unlimited amount of followers with Pro, but you'll have a lot more control with the free version.
Quick Links:
Conclusion: Best Twitter Tools For Unfollowing Your Unfollowers 2023
If you are a blogger, you understand the value of visitors to your site. Web traffic is the lifeblood of an online business. Google will not magically increase your site's visibility or earnings.
When Google decides to penalize your website is anyone's guess. That's why you need to put most of your effort into online social networks.
When it comes to the quality of social media traffic, nothing can compare to that of Twitter.
Almost every popular influencer today makes use of Twitter as a tool for attracting new fans and customers and fostering deeper connections with existing ones.
Choose one or two of the top 5 Twitter tools listed on this page (some offer free trial versions) and go to work unfollowing your unfollowers.
Did I miss anything? How do you access Twitter? Have you thought of anything else? If you want to share your thoughts, please do so below.