Many content creators and website owners strive to increase their revenue. Due to the abundance of options, CPM ad networks have become famous for publishers to monetize their content.
CPM ad networks operate on the Cost Per Mille (CPM) model, where publishers earn money based on ad impressions.
This article profoundly explores CPM ad networks to help publishers find the best money-making methods.
I will talk about the best platforms that can help you earn a handsome amount of money, offer relevant ads for your content, offer different types of ads, and provide fantastic support.
So, let us begin.
What Are CPM Ad Networks?
CPM ad networks work by paying publishers for every thousand times their ad is shown to people. This is called an "impression." It doesn't matter if the person clicks on the ad or does anything else – just seeing it counts.
This differs from other advertising methods, like CPC (Cost Per Click) or CPA (Cost Per Action), where advertisers only pay when people do something specific, like clicking the ad or buying something.
With CPM ad networks, advertisers decide how much they want to pay for every thousand times their ads appear on websites or platforms.
This is good for advertisers because they know exactly what they'll pay. It's great for brand campaigns or when they want their ads to be seen often, even if people don't click on them.
For publishers, CPM ad networks can be an excellent way to profit from their content. They get paid for every ad shown, no matter what people do with it. This is helpful for websites with many visitors who see the ads many times.
10 Best CPM Ad Networks For Publishers 2023
Look at the top CPM ad networks with the most excellent payments.
Media.net is an extensive advertising network that's known all around the world for being really good at what it does. They have offices in Dubai, Los Angeles, Bangalore, Mumbai, New York, and Zurich.
One of the most essential things about Media.net is its advertising program. It's the second-largest program of its kind in the world, and it comes from the Yahoo! Bing Network Contextual Ad network.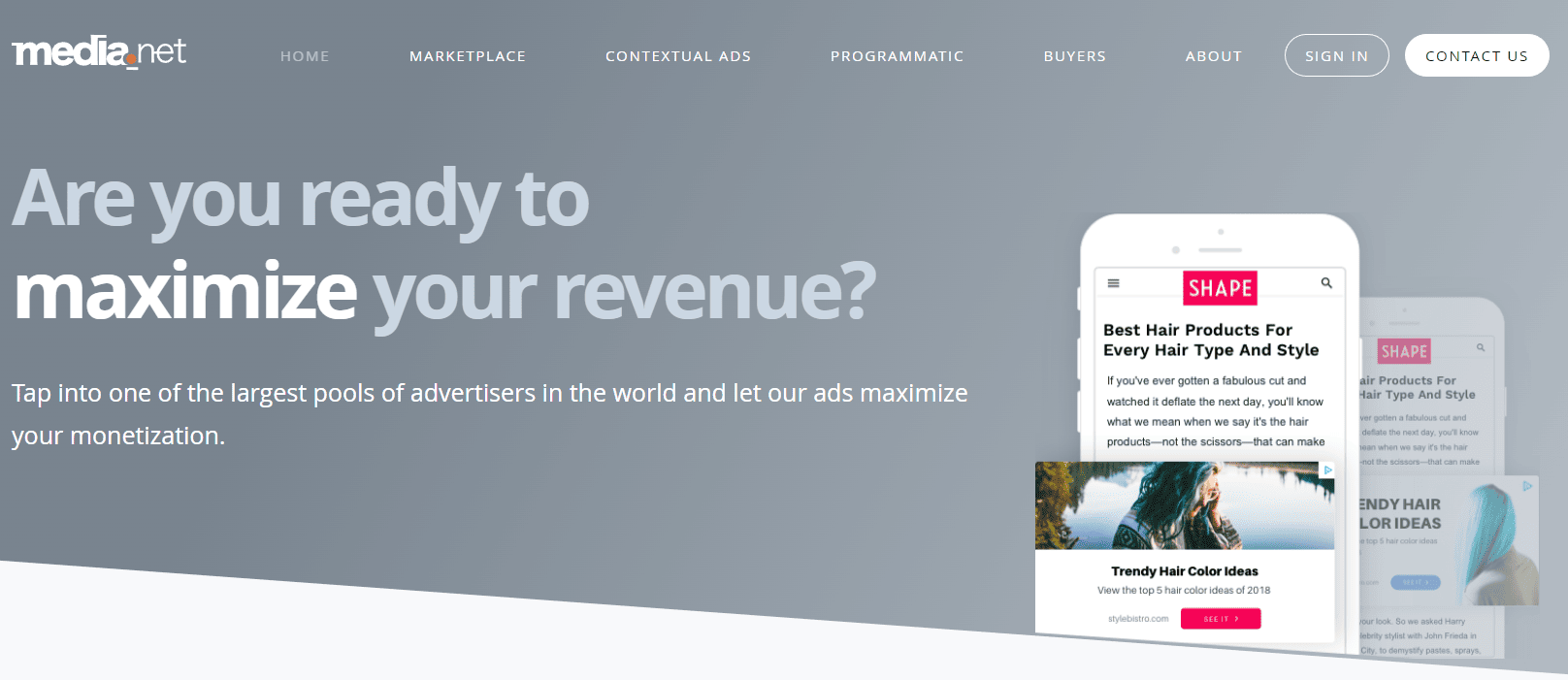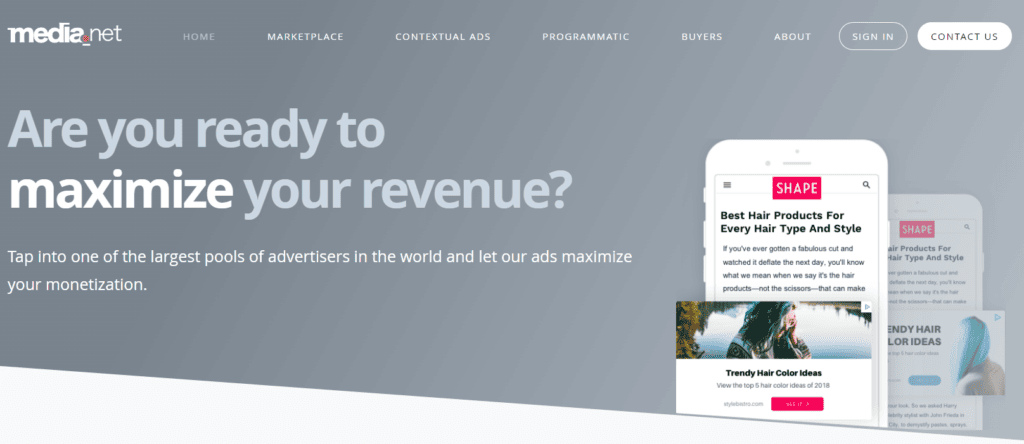 To be part of this program, you must have some specific things. Your content must be unique and creative, and keep improving it daily.
Media.net is all about being honest and respecting other people's ideas. They don't let anyone use things that belong to someone else.
In short, Media.net is a prominent and respected advertising network that values originality and respects intellectual property.
Adbuffs is a flexible ad network that works with CPM and CPC paying. They connect with important ad places to reach more people.
Adbuffs uses its advanced technology to help big websites make more money by getting advertisers. Sometimes, they even offer better rates than AdSense for specific websites.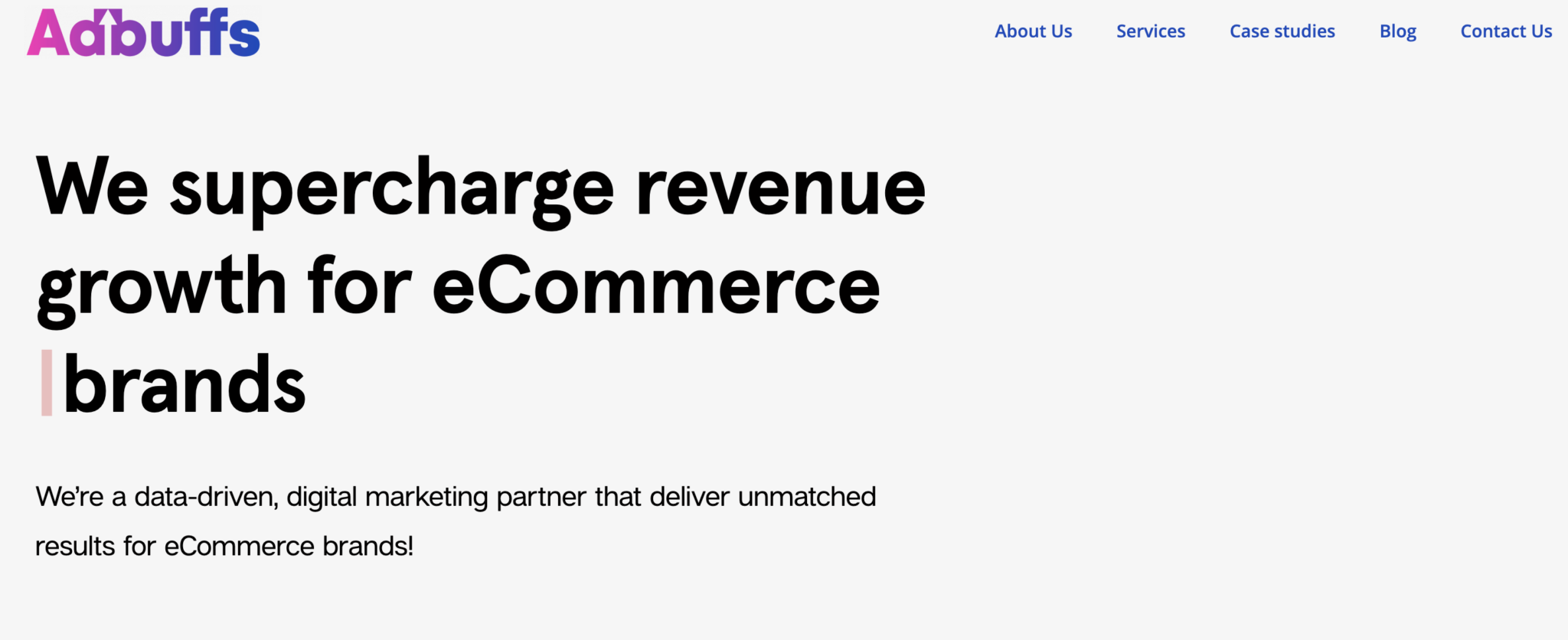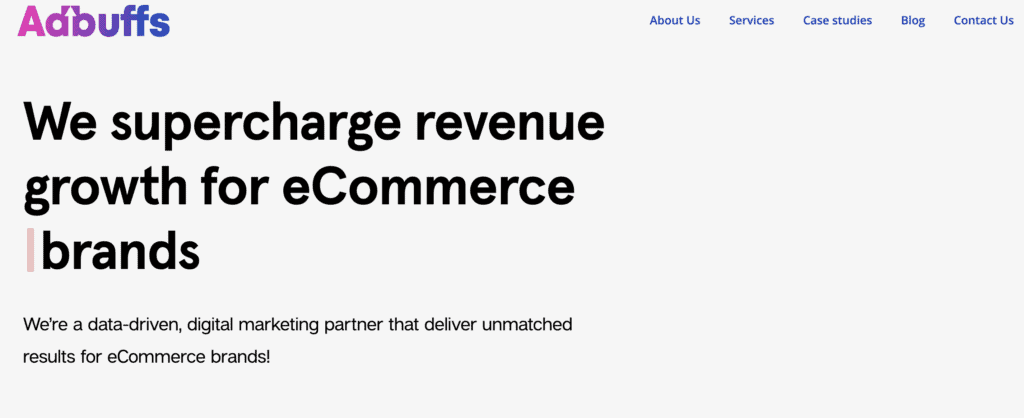 When it comes to getting paid, Adbuffs knows how to handle it. They accept payments through Payoneer, PayPal, and Bank Wire, and they usually deliver within 45 days.
Getting approved by Adbuffs is pretty quick, usually in a day or two. They choose the best publishers to work with. They're good at using real-time bidding to create creative and efficient ways to make money for everyone involved.
Before 2014, ValueClick was a well-known ad network called Conversant Media. With more than 15 years of experience, ValueClick has a strong reputation in online advertising.
ValueClick is cautious about who they work with – they only choose excellent websites. They offer different types of ads, making their options diverse.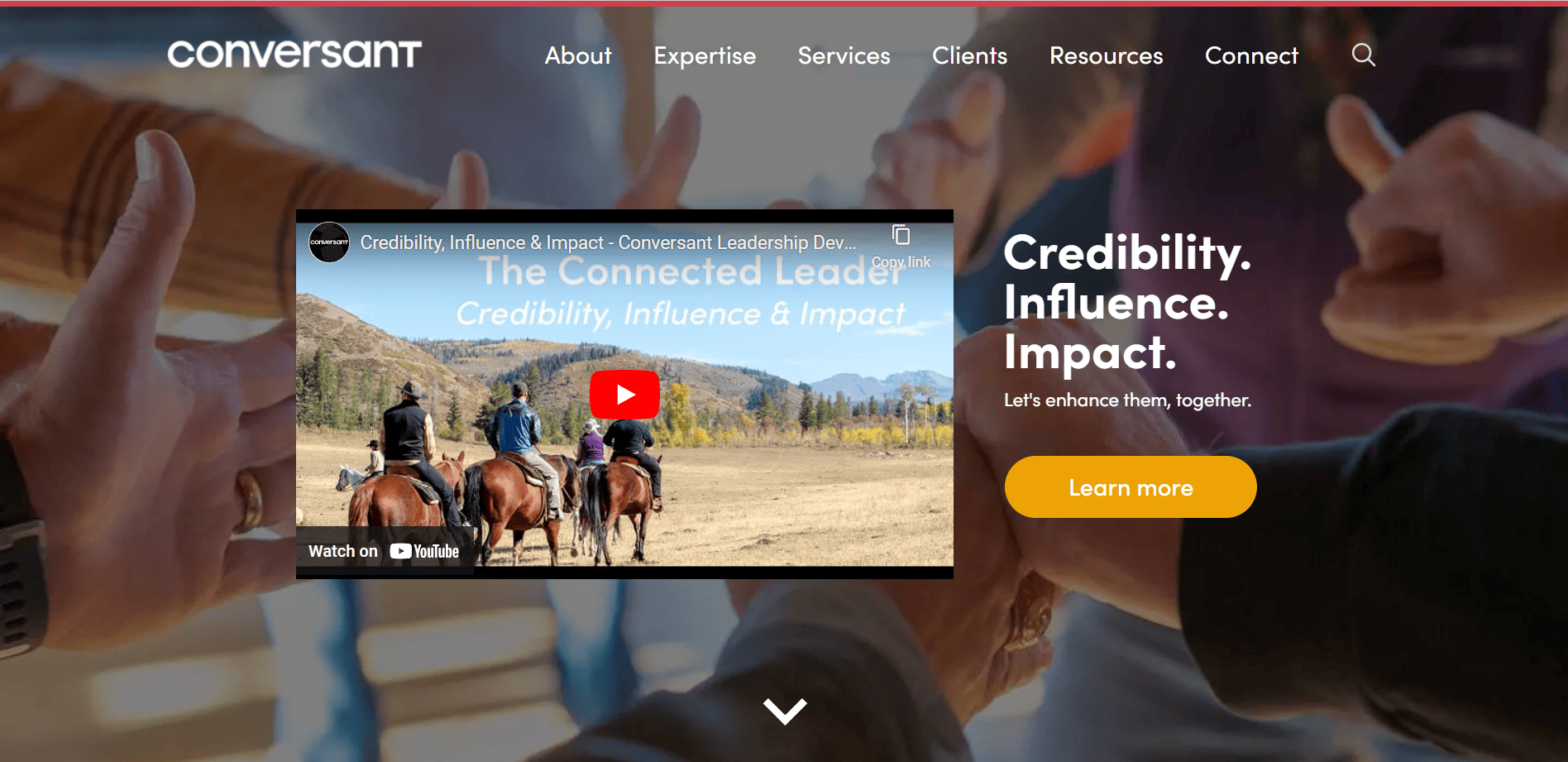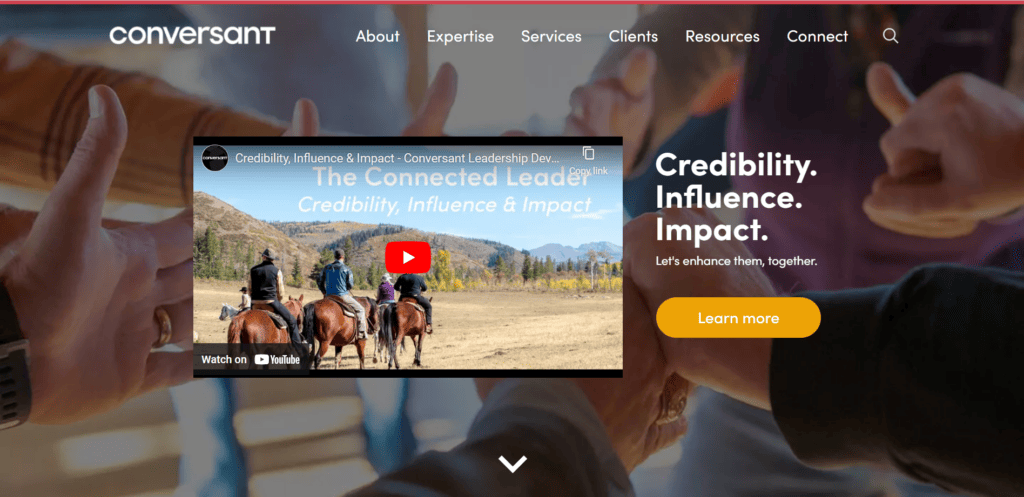 They let users have control over the ads shown on their personal blogs. People like their customer service and are known for paying on time. You only need to earn $25 to get spent, which is really low.
Their long history of ensuring high-quality things, allowing people to customize ads, and being reliable has made ValueClick a big name in the industry.
UberCPM has quickly become a growing CPM ad network known for being fast and efficient. They make it easy for websites to join and offer a great deal – 80% of the revenue goes to publishers.
UberCPM is thoughtful about where they put ads. They work like an ad network exchange, putting your ads in different places where advertisers can compete to show them.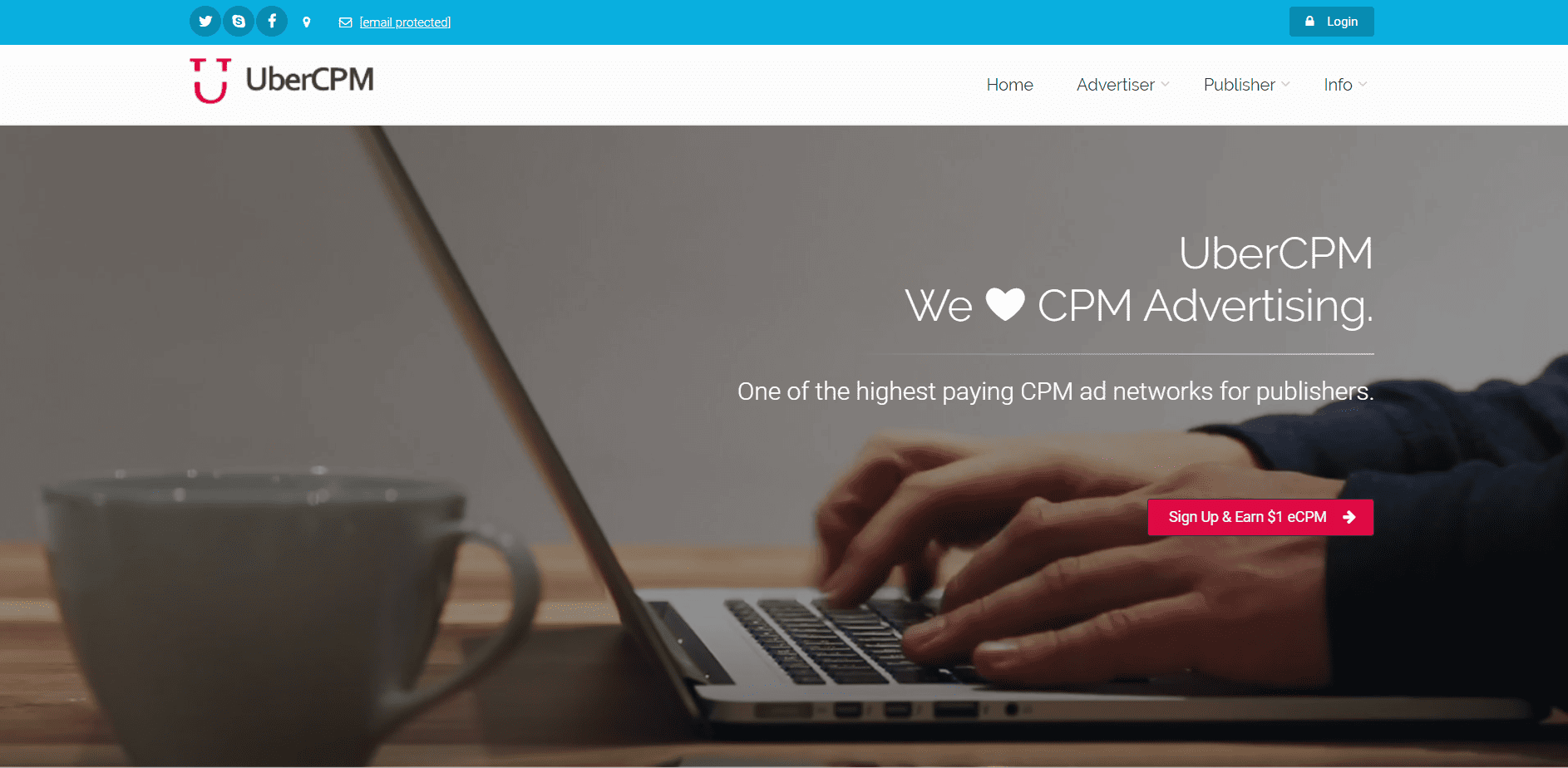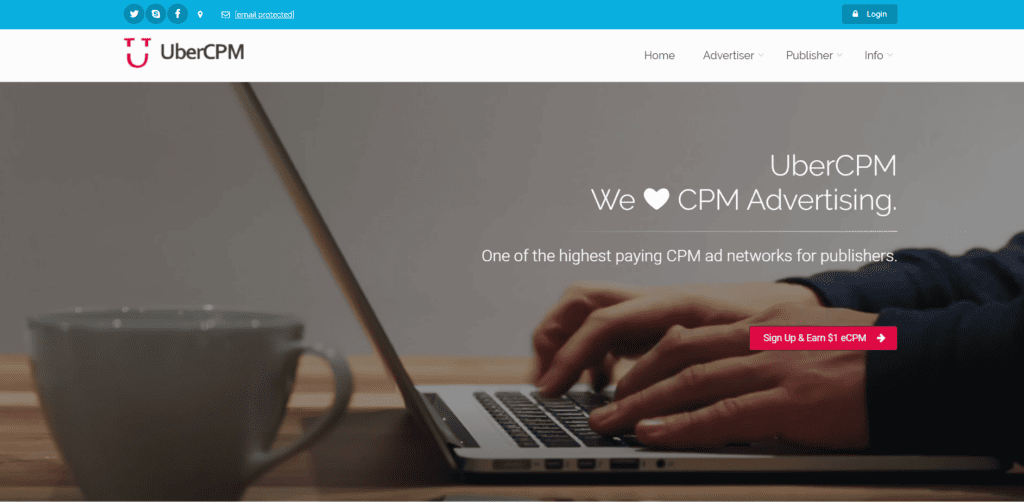 They offer many ways to get paid, like using Wire Transfer, PayPal, or Payoneer, so publishers can choose what works best for them.
They're good at showing you how your ads are doing in real-time and can help whenever needed.
Some cool things about UberCPM include a low $10 payout limit options for payment, and they fairly share 80% of the revenue with publishers.
Propeller Ads is an excellent eCPM ad network known for being fast and efficient in terms of eCPM speeds.
It's straightforward to start with them – you can start making money from your website or mobile traffic in just five minutes.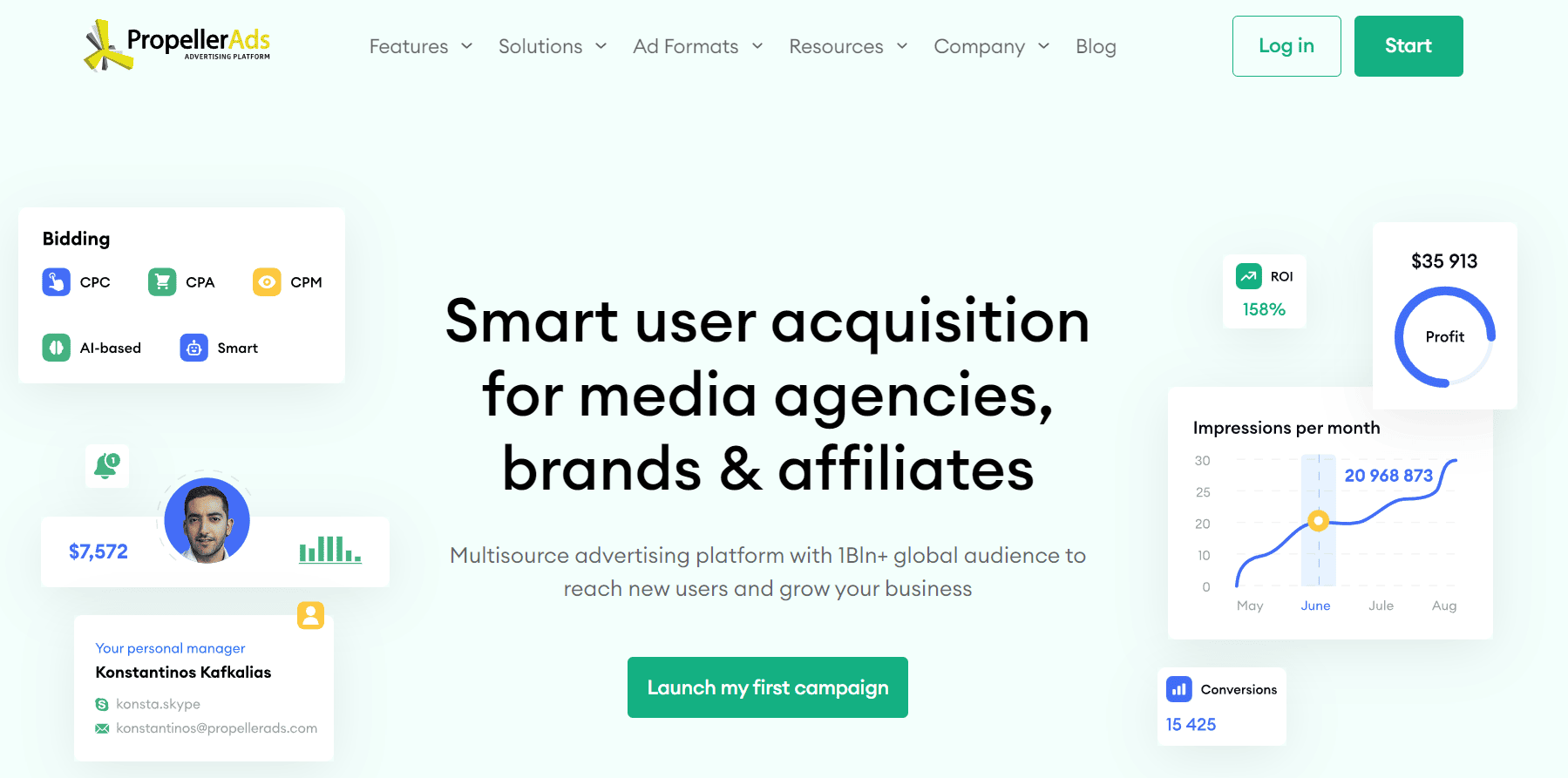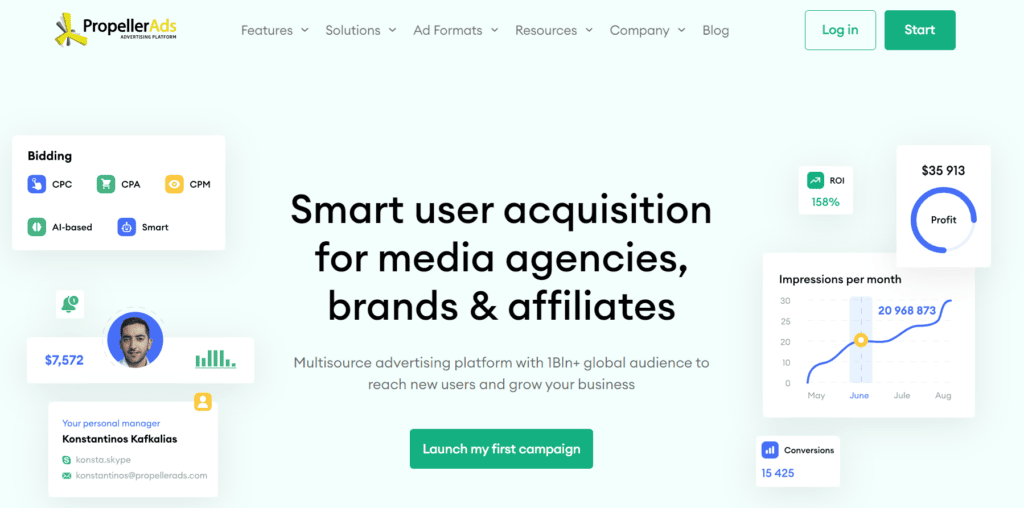 Getting started is simple. You just need to add your website and confirm that it's yours. Propeller Ads offers different ways to show ads, like OnClick PopUnder Ads, Web Ads, Banner Ads, Layer Ads, and more.
It's considered one of the best CPM ad networks, showing its strength in this field. They have a payment policy where you get paid after 30 days (Net30), and you only need to earn $100 to get paid. This makes it easy and user-friendly for publishers.
BuySellAds is an excellent choice for people who are just starting out. They're really welcoming and don't ask for a certain amount of website visitors before you can join. This is good because it lets you start quickly.
What makes BuySellAds unique is that it lets website owners and advertisers work together directly. This means you can make deals now with them. They also help you make money even if people are using ad blockers.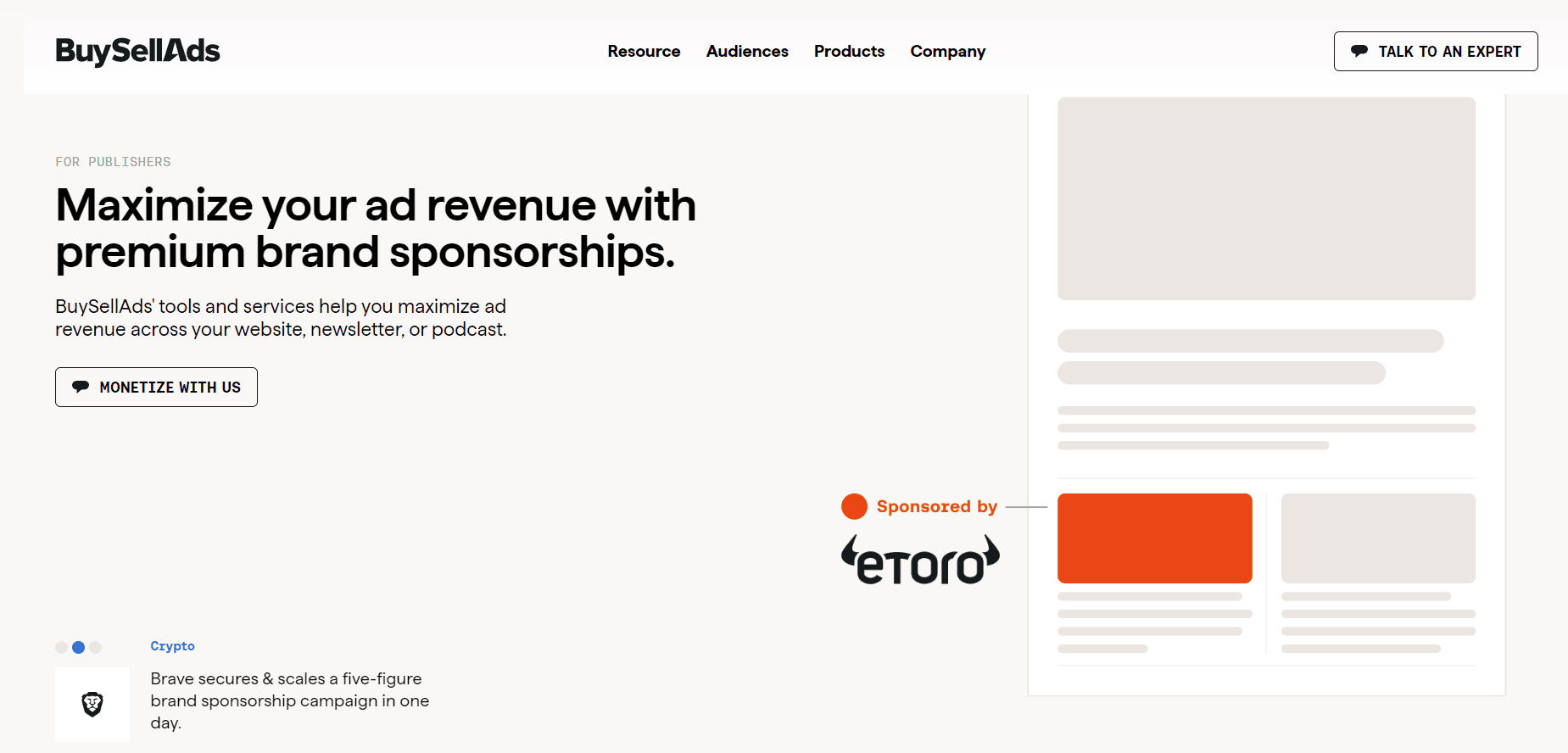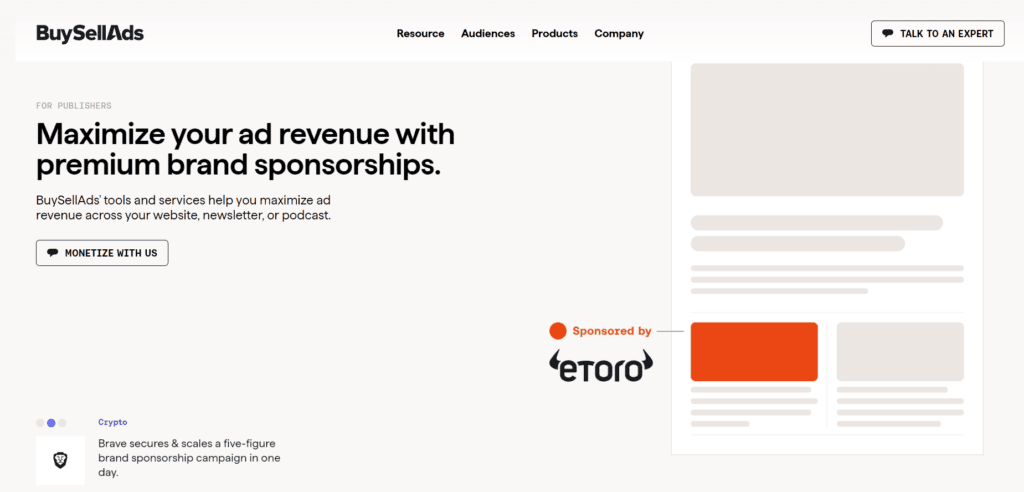 They make it easy to get paid – you get paid twice a month. They also review your earnings in just 2-3 days. If you're using PayPal, you only need to earn $20 to get paid.
But if you prefer cheques or wire transfers, you need to earn at least $50; the most you can get paid is $500 at a time.
Exponential, previously known as Tribal Fusion, is a well-known player in online ad networks. They're famous for offering lots of different types of ads.
What sets Exponential apart is that it creates unique plans for the people showing ads (publishers) and those paying for ads (advertisers). They work with each person to ensure they're making money the best way.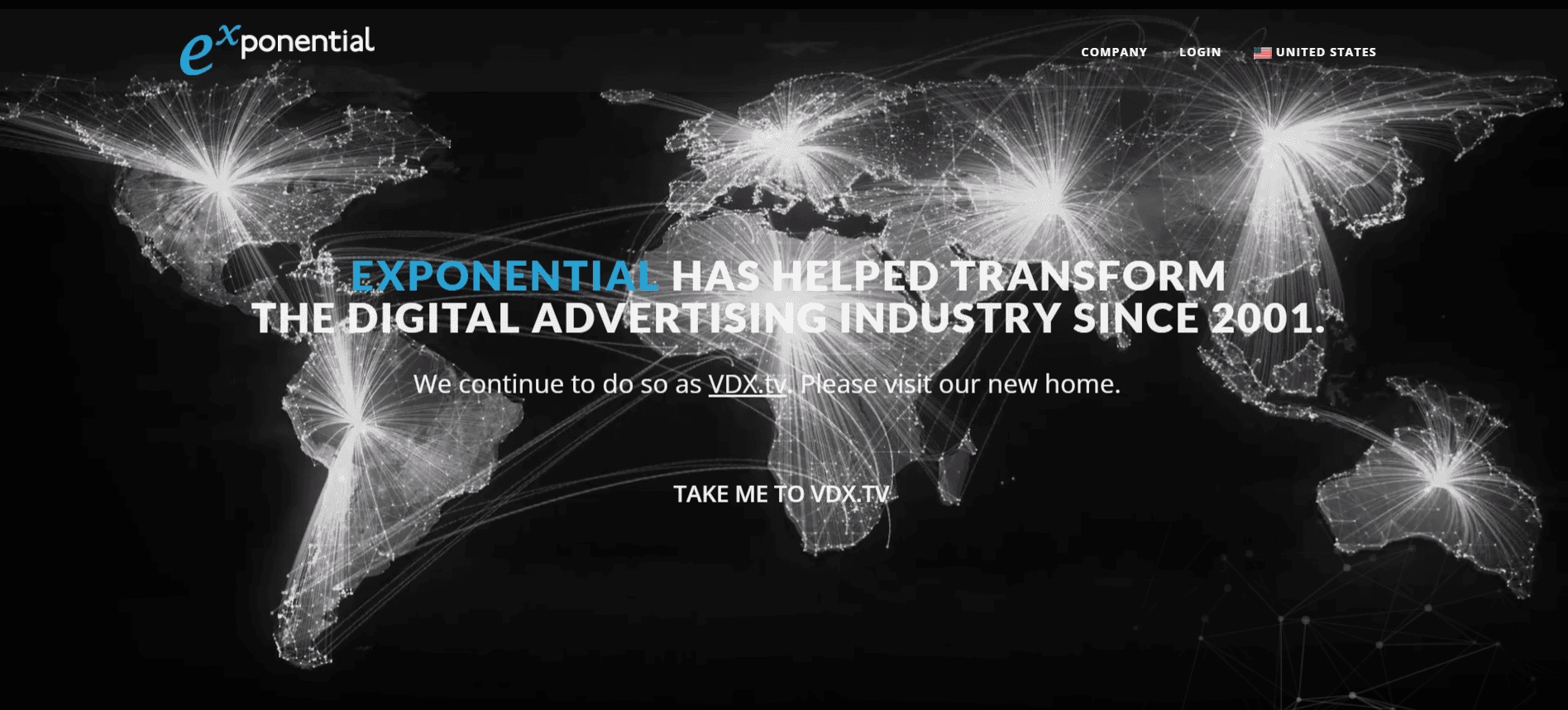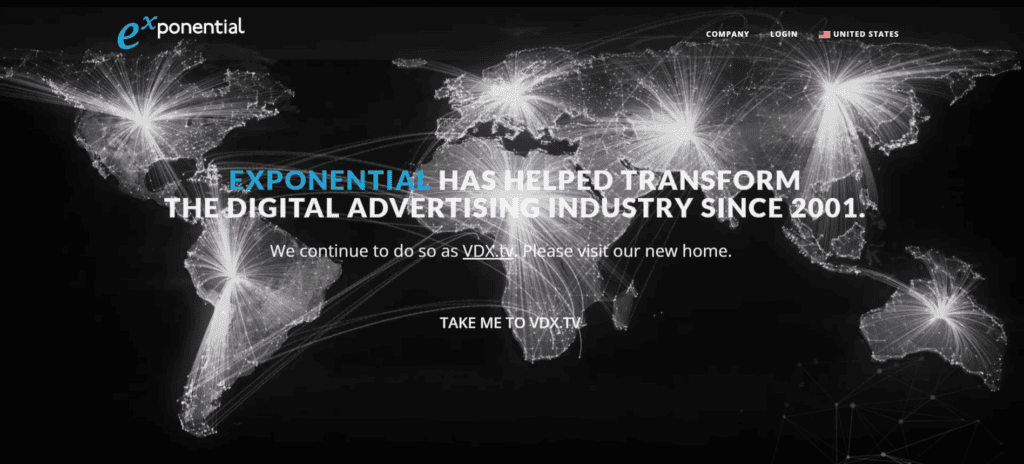 Exponential is all about having high-quality and relevant content. They want to ensure the ads they show fit well with what people are looking at.
They're also really fair – they give 55% of the money they make to the people leading the ads, which shows they like working together.
But here's the thing: Exponential is a bit choosy. They want websites that have at least 500,000 people visiting every month. This makes their club a bit exclusive, as they're looking for the best websites to work with.
Adcash is a big player in advertising, handling billions of dollars in ads every month. They're huge, with over 200 million people seeing their ads daily.
One thing that makes them stand out is that they're good at ensuring all website ad spaces are used well. This means websites can quickly turn their visitors into money.


They have many ways to make money, and they're great at balancing how much money you make with how good the ads are for users. They even offer manual ways to do this if you prefer to be more hands-on.
Adcash doesn't just stop at computers – they're also good at smartphone ads. They have an intelligent system that shows ads to people at the right time. This helps ensure ads are exciting and valuable for those who see them.
Google AdSense allows publishers to choose between CPM and CPC campaigns, making it flexible for how they want to make money. It has a lot of ads available, so it can earn you good money.
However, getting approved by AdSense can be challenging. When you use AdSense, you get 68% of the money made, while Google keeps 32%.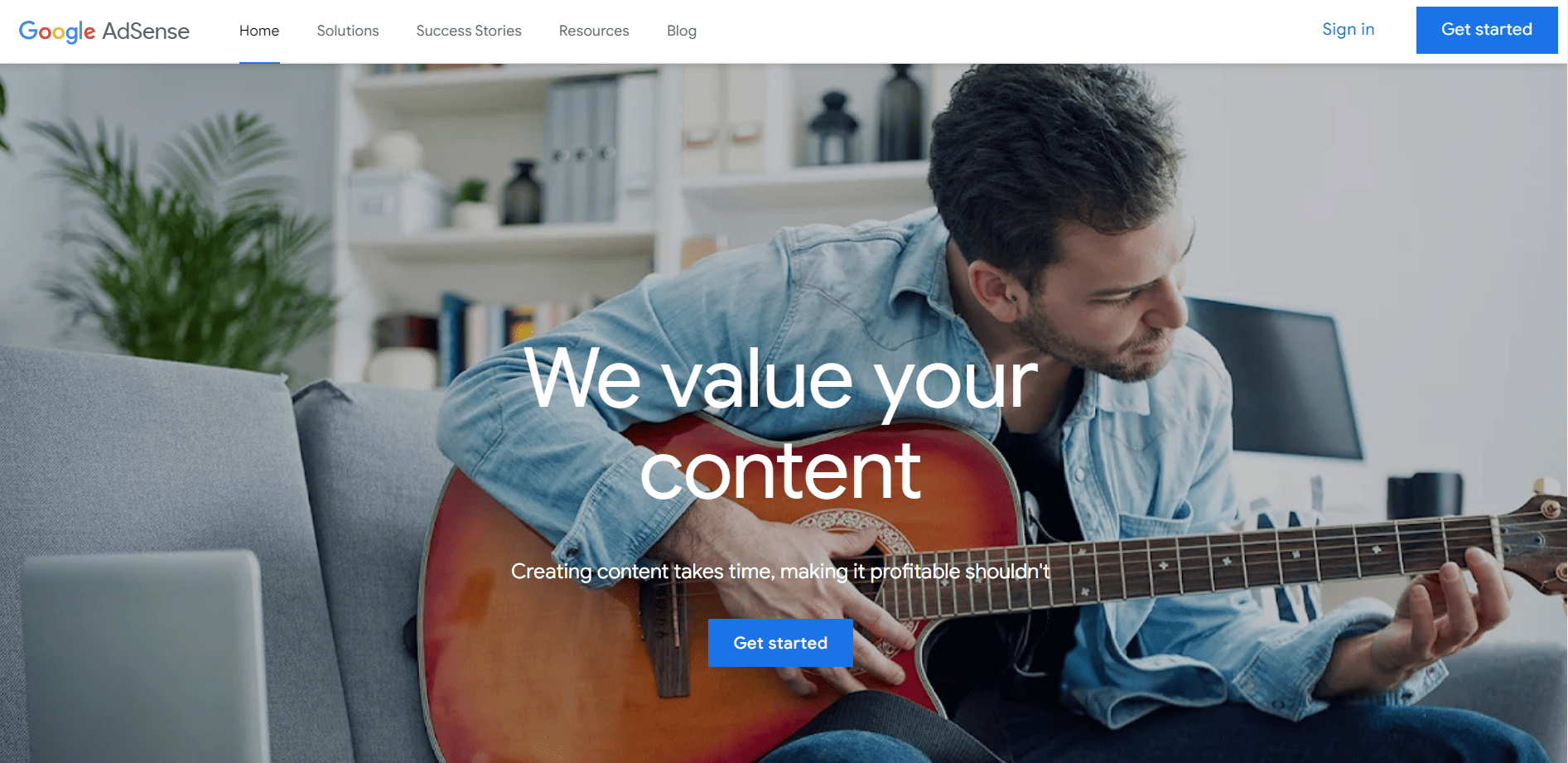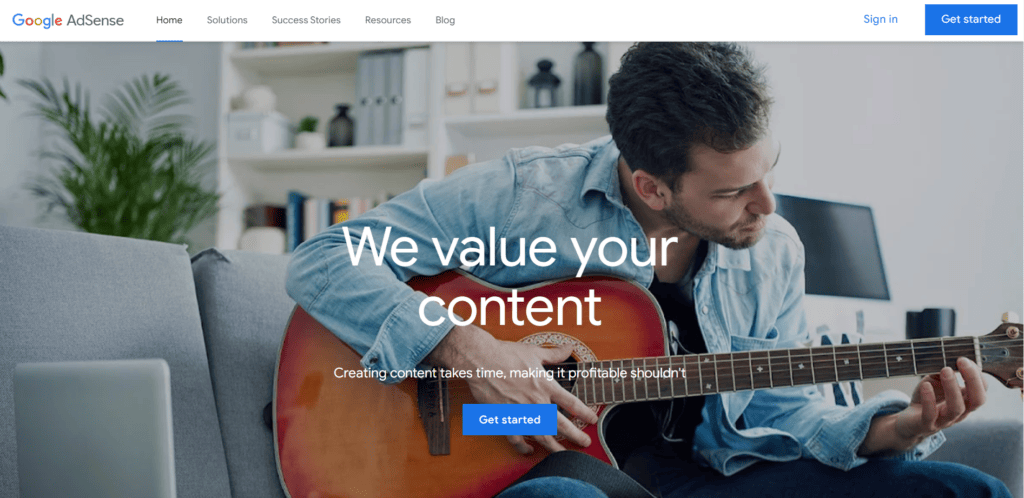 It has a wide variety of 450 different types of ads and connects you to 2 million advertisers from around the world. But be aware that getting your account approved can be strict.
Even though it might be hard to start, AdSense is one of the best CPM ad networks globally. It's trendy because it offers many ways to control your ads, get paid, and more. The fact that AdSense can adapt to your needs and help you make money makes it stand out in the industry.
Publift is a tech-savvy company that's really good at programmatic advertising.
They made it to Australia's Fast Starters 2020 list by The Australian Financial Review and Statista.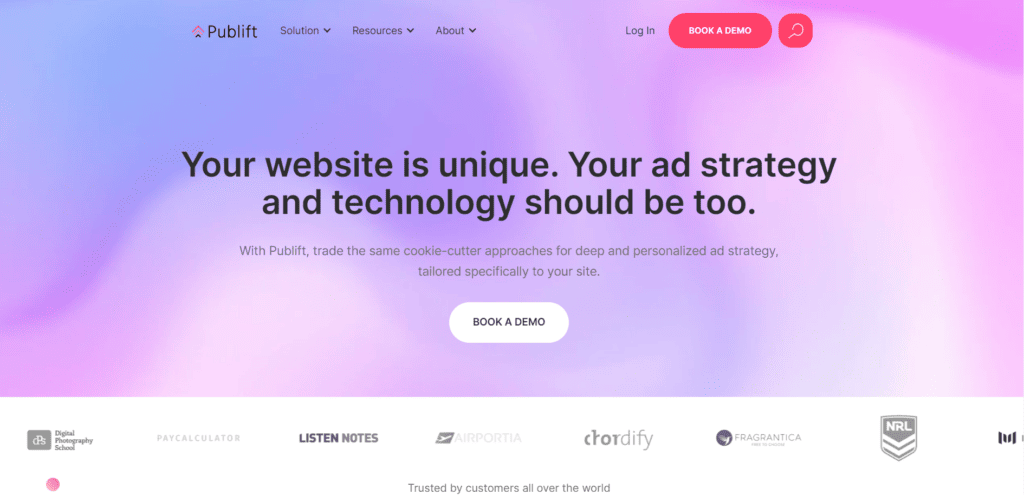 They're not just in Australia, though – they have partnerships with over 250+ publishers and app developers worldwide. These partnerships are so good that their clients often see a big 55% increase in the money they make from ads.
Publift's primary goal is to help publishers grow their businesses. They're "obsessed" with it, as they say. They're a partner of Google, certified for publishing.
This means they're one of the top choices for publishers who want to make money intelligently, expand their businesses, and show high-quality ads without annoying the users.
Quick Links:
Conclusion: Best CPM Ad Networks For Publishers 2023
When picking a CPM ad network, make sure it matches what you want to achieve, the topics you cover, and what your audience likes.
When you choose a network that fits well with your ideas and what's important to you, you can start making money while making your readers happy.
Digital advertising constantly changes, and there are many chances to do well. The best CPM ad networks discussed in this article can help you confidently move forward, show your expertise, and make good money from your work.