You've got a website and want to make money from it. Native ads can be a great way to do that. They're the ads that look and feel like the rest of your site. However, finding the best network for these ads can be tricky. That's what this article is for.
We'll look at the top native ad networks for publishers. I'll use simple words and clear ideas. By the end, you'll have what you need to pick the right network for your site.
Let's begin!
Why Use Native Ads?
1. Enhanced User Experience:
Native ads are made to fit in with the style and look of where they appear. They blend in so well that you don't even notice their ads. This makes the whole experience smooth and easy because they don't interrupt what you're doing.
Unlike regular banner ads that can be annoying, native ads feel more like they belong there and give you helpful information, which makes you feel good about them.
2. Improved Engagement:
Because native ads blend in so well, people often pay more attention to them. When something looks like part of what you're already looking at, you're more likely to check it out.
This increases the number of people who click on the ad and the time they spend with it. People are more interested and spend more time because the ad feels like it's just part of what they're doing.
3. Higher Relevance:
Native ads are all about making sure the ad makes sense with what's around it. When the ad matches what's already there, it's more likely to interest the people seeing it. This way, the ad connects with what the people care about, making them more likely to notice and do something about it.
4. Less "Ad Blindness":
As people get better at spotting regular ads, they start ignoring them – called "ad blindness." They just ignore ads that look like ads. Native ads fix this problem by looking like the other stuff on the page. This way, people don't have the same negative feelings about them as they do with regular ads.
5. Intrusive Ad Avoidance:
More and more people are using ad-blockers to avoid annoying ads. But native ads don't get blocked because they don't look like regular ads. This means the people you want to see your ad can still see it without problems.
6. Higher Brand Recall:
Native ads are better at making you remember them because they match the stuff you're already looking at. When the ad goes along with the content, you're more likely to remember it, which helps you remember the brand or what the ad was about.
7. Brand Credibility:
Native ads give you helpful information, making the brand look more trustworthy. People think these ads fit in with the content, so they feel more natural and honest. This helps people trust the ad and the brand behind it.
8. Flexibility in Creativity:
Native ads can look different – articles, videos, pictures, and more. This lets advertisers try different ways of saying things, like telling a story or showing something cool. Having this choice helps brands make ads that people will like and understand.
9. A/B Testing Possibilities:
Many native ad platforms provide A/B testing capabilities, enabling advertisers to refine their strategies by comparing ad variations and identifying the most effective approaches.
10. Optimized Mobile Experience:
Since most people use phones and tablets often, native ads work well on these devices. They automatically fit on different screens and look good on any device.
11. Better Ad Performance Metrics:
Advertisers gain access to multiple performance metrics such as CTR, engagement rates, conversion rates, and more. These insights enable data-driven decision-making and campaign optimization.
12. Long-Term Value:
When native ads are made well, they make people happy and like the brand. This creates a strong connection that lasts long, even after the ad campaign.
10 Best Native Ad Networks For Publishers 2023
Look at the best native ad networks designed to elevate publishers' success.
Revcontent, headquartered in Florida, stands as a big player in native advertising networks, having a presence across more than 2,000 websites.
Revcontent has been used by famous publishers like Next Star Digital, Barstool Sports, and Minute Media.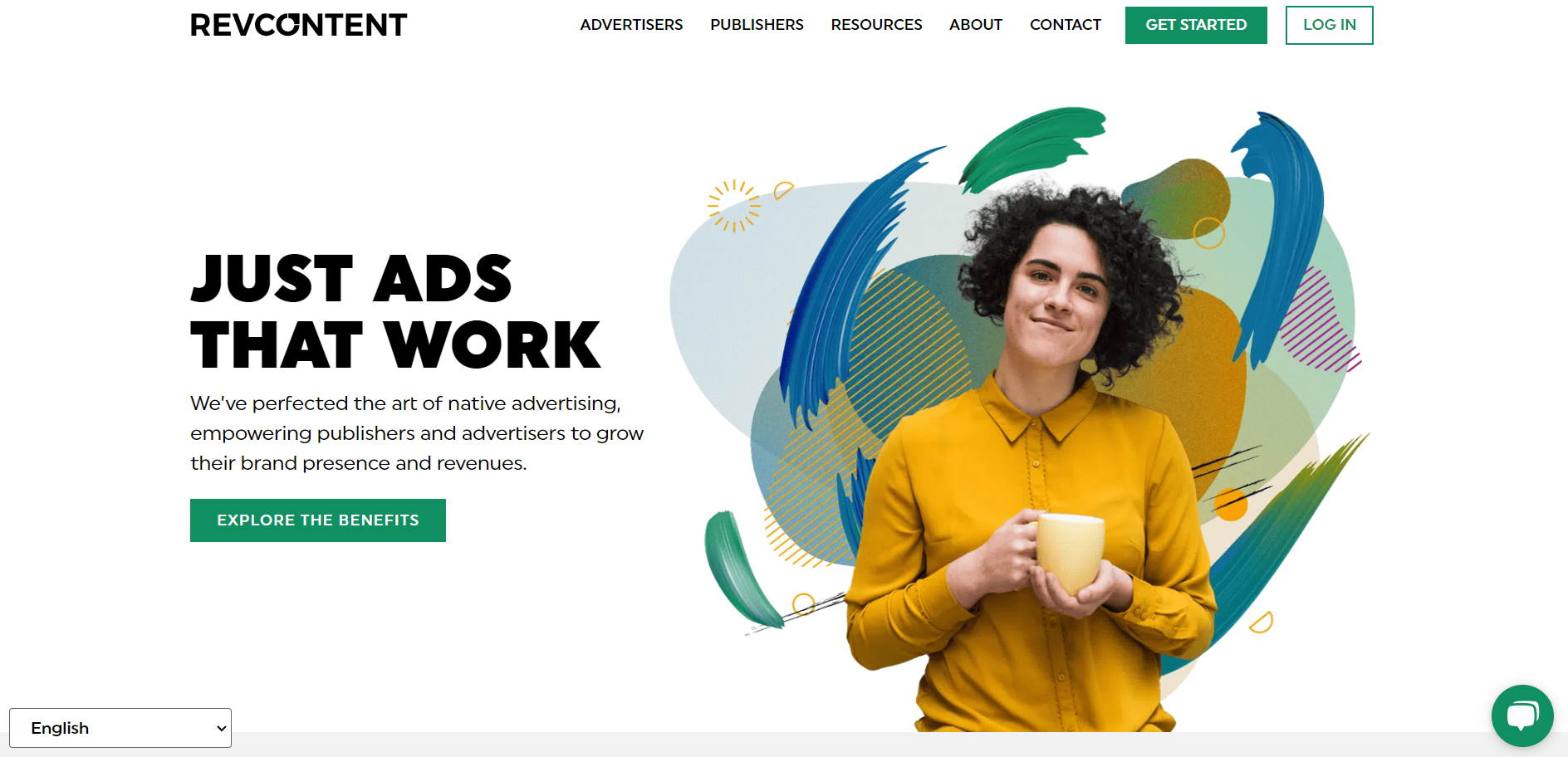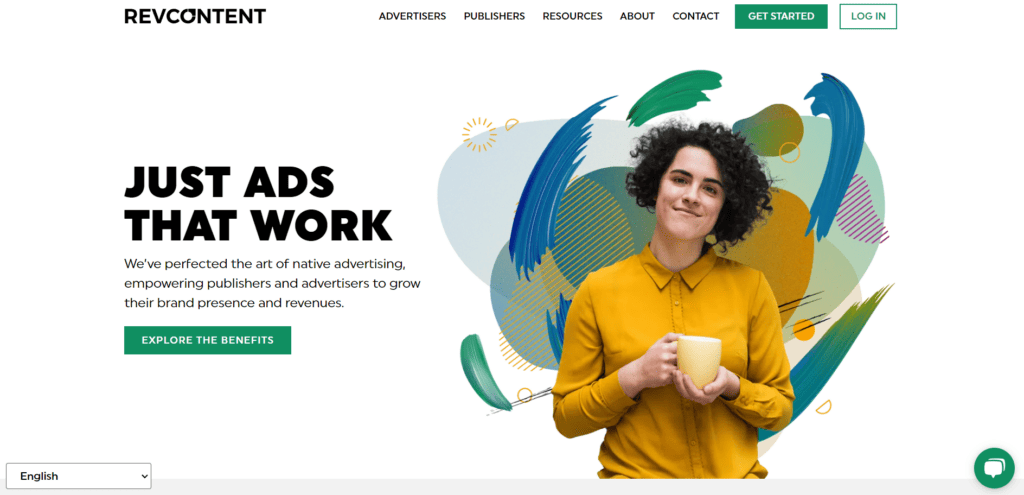 One cool thing about Revcontent is how they directly give the advertiser's money to the publisher using a unique dashboard.
This makes the money stuff smooth and gives publishers info to put their content together in a way that matches Revcontent's ads.
Significant Benefits of Revcontent –
Efficient fund flow between advertisers and publishers.

Strategic content alignment with ad widgets for optimization.

A precise live map reveals audience interaction by location.

Real-time metrics, revenue data, and vCPM analytics are available.

Versatile payment options: ACH, wire transfers, PayPal customization.

Enhance user experience with seamlessly integrated native ads.

Maximize revenue with personalized support from account managers.

Equitable revenue sharing, fraud protection, and transparency assurance.
Plista, headquartered in Berlin, is one of the more compact ad networks in this list, having a monthly user base of 60 million and a network of 12,000 publishers.
Big names in the industry, like Inno Games, Trotec, and Freenet, use Plista's native ad solutions.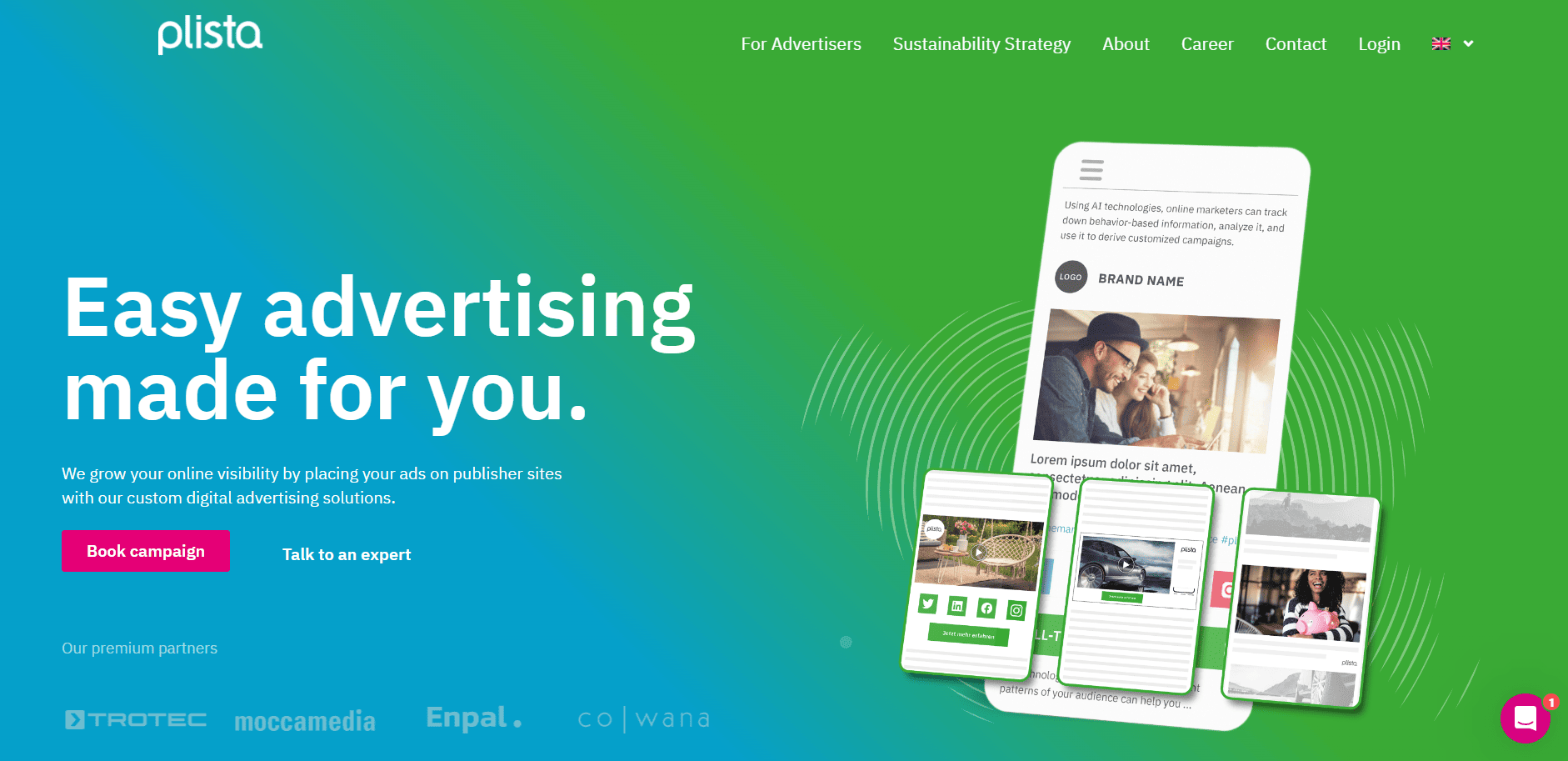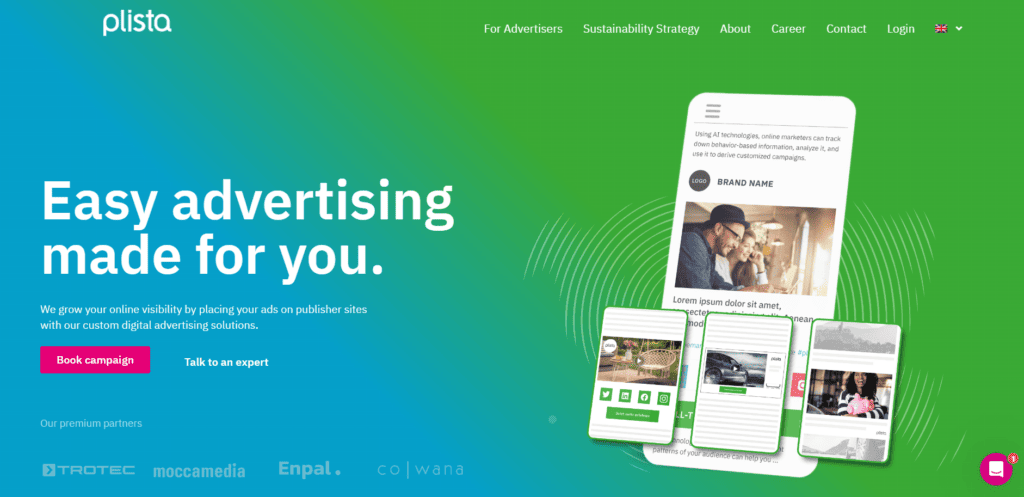 Plista makes ads that fit the person seeing them, using what it knows about the audience.
They use 40 different ways to do this, looking at how people act, what they're talking about, and where they are.
Significant Benefits of Plista –
Berlin-based Plista offers tailored native ad solutions. 

Algorithms target audience behavior, semantics, and location.

Multiple formats cater to varied audience preferences.

Operates in 11 countries, tapping into diverse markets.

The cost-per-click model ensures performance-driven spending.

Optimizes ad creativity and placement for improved results.

Trusted by notable brands like Inno Games and Trotec.

Seamlessly fits various platforms and ad formats.
Outbrain is a big deal online, making more than 340 billion recommendations for content every year.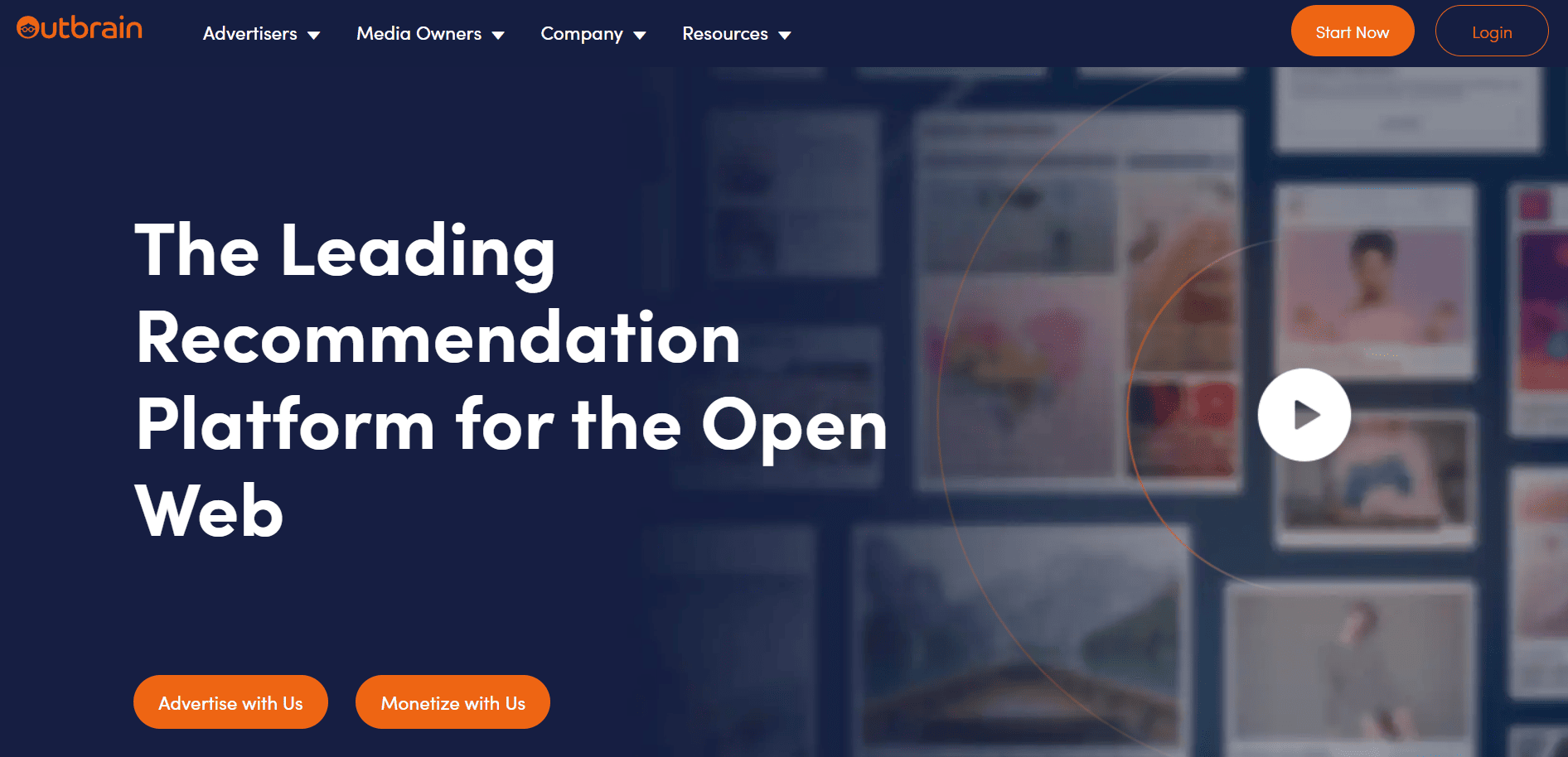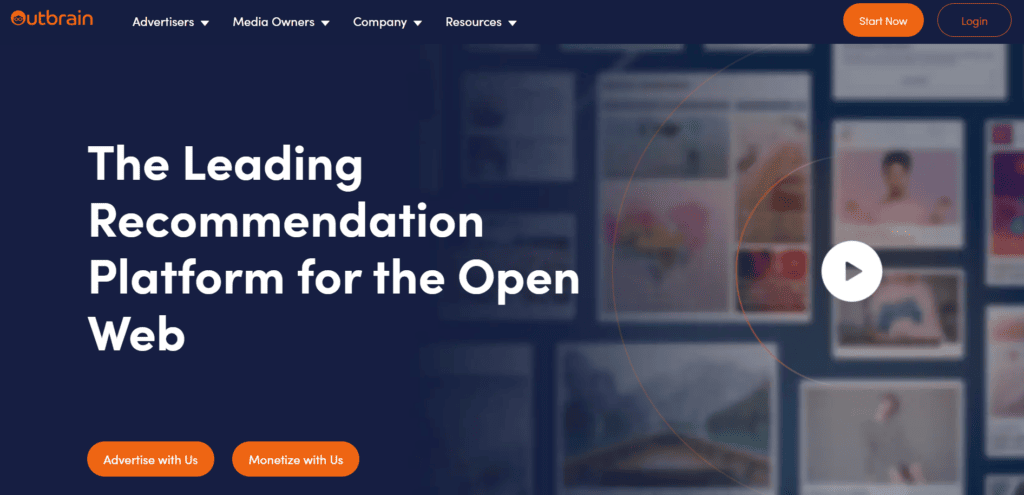 Well-known media companies like Hearst, CNN, and MSN use Outbrain to get their content out there. Outbrain stands out because it uses AI and machine learning on its ad platform.
With Smartlogic AI, they figure out what each person likes and give them recommendations that match. This improves the experience and makes people click on things more – their click rates increase by 25%.
Significant Benefits of Outbrain –
Over 340 billion annual content recommendations amplify visibility.

Smartlogic AI tailors unique recommendations, boosting CTRs by 25%.

Smartlogic adjusts content recommendations for individual users.

Works smoothly with popular ad platforms and CMSs.

Advanced algorithms maximize campaign effectiveness.

Scale campaigns and engage varied audiences through Outbrain.

Ensures relevant ad placements for impactful results.

Cost-effective models cater to varying advertiser budgets.
Nativo is known for being a platform about "storytelling." They're really good at making new and unique ad technologies.
Big publishers like Advance Local, Motor Trend, and the Los Angeles Times use Nativo because they're so good at what they do.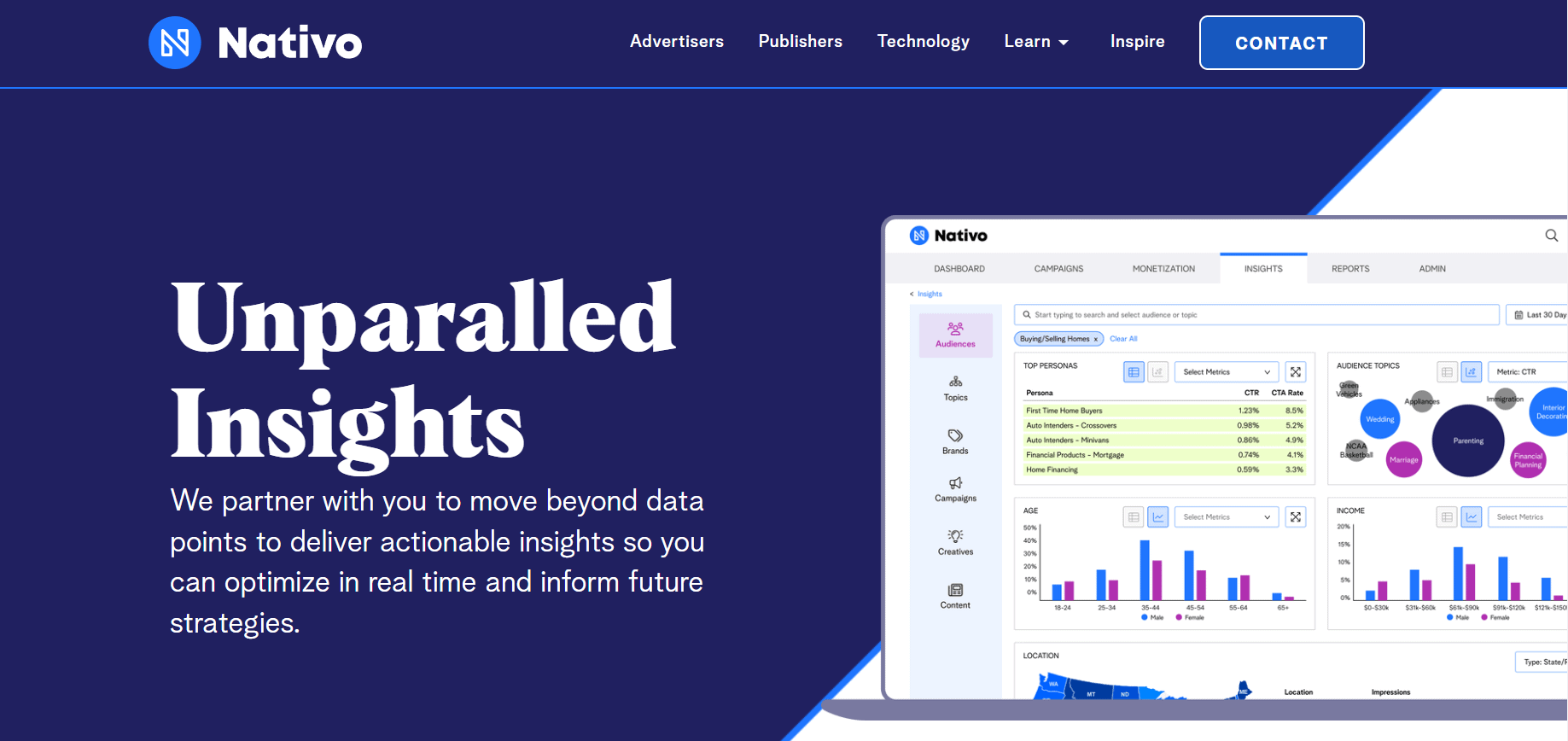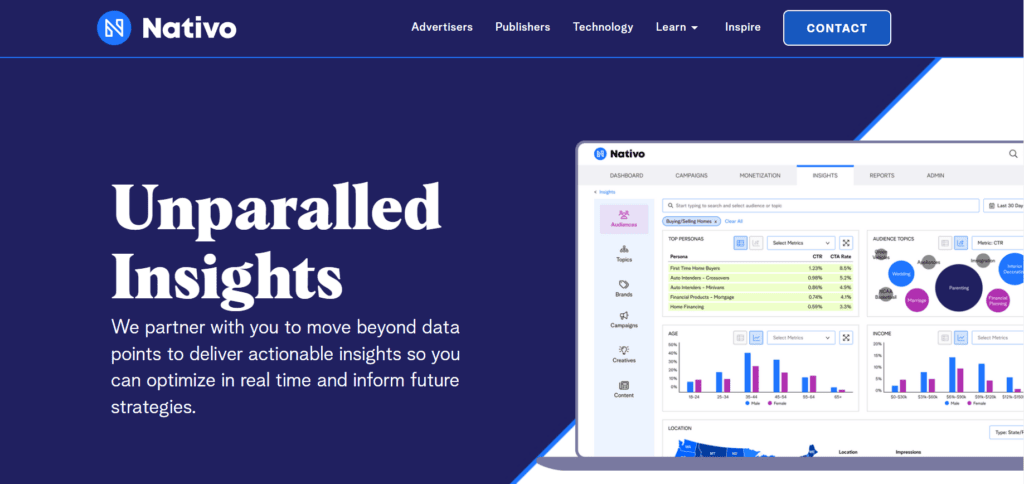 Nativo has special tools that help make ads better and fit in with the website they're on.
Their ads look like they belong on the site and work well with it. They're made to fit right in and look nice, no matter where they appear.
Significant Benefits of Nativo –
Nativo pioneers patented ad technologies for impactful campaigns.

Ads harmonize with the host site, achieving a natural fit.

Total impressions and CTR percentages illuminate native ad performance.

Adjust appearance and headlines dynamically for optimization.

Monthly cycles, with early options for a minimum of $100 revenue.

Offerings like Stories and Native Articles elevate engagement.

Dedicated assistance ensures smooth campaign implementation.

Dynamic creative optimization enriches performance-driven strategies.
MGID is a big native ad network, kind of like Taboola.
They work with many publishers and reach over 850 million people together, making around 185 billion content recommendations every month.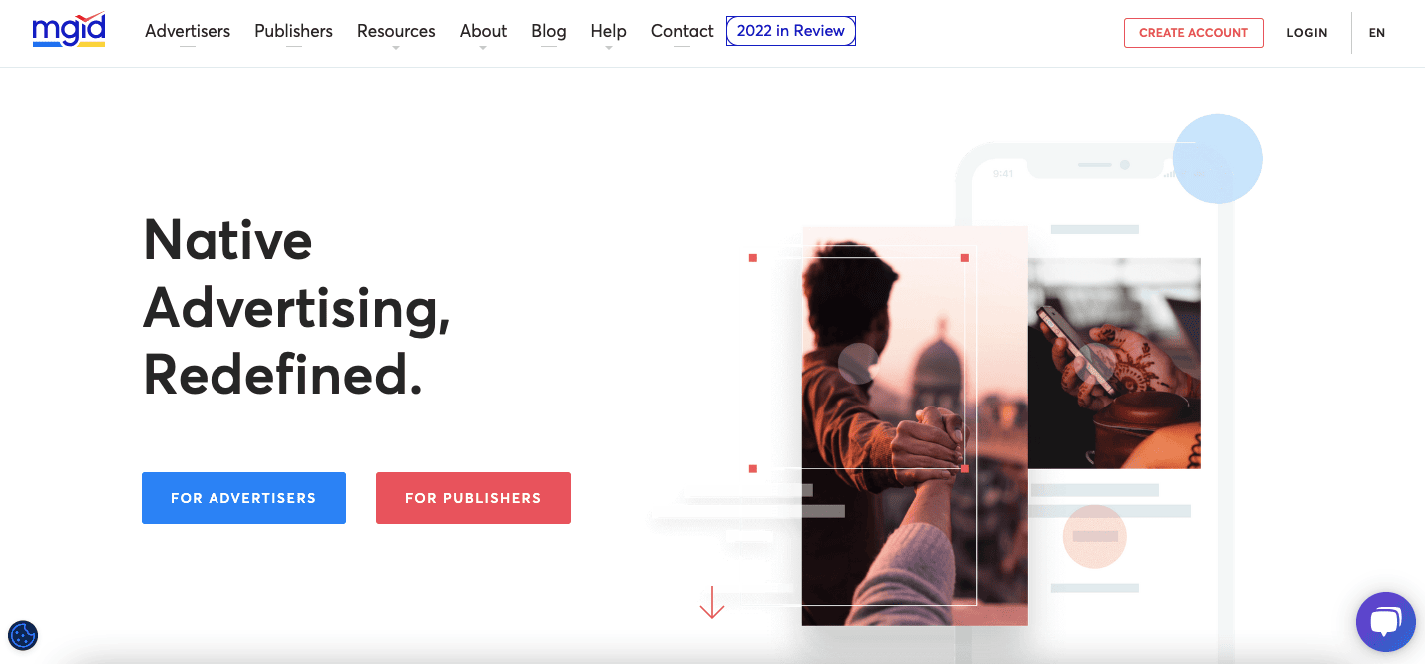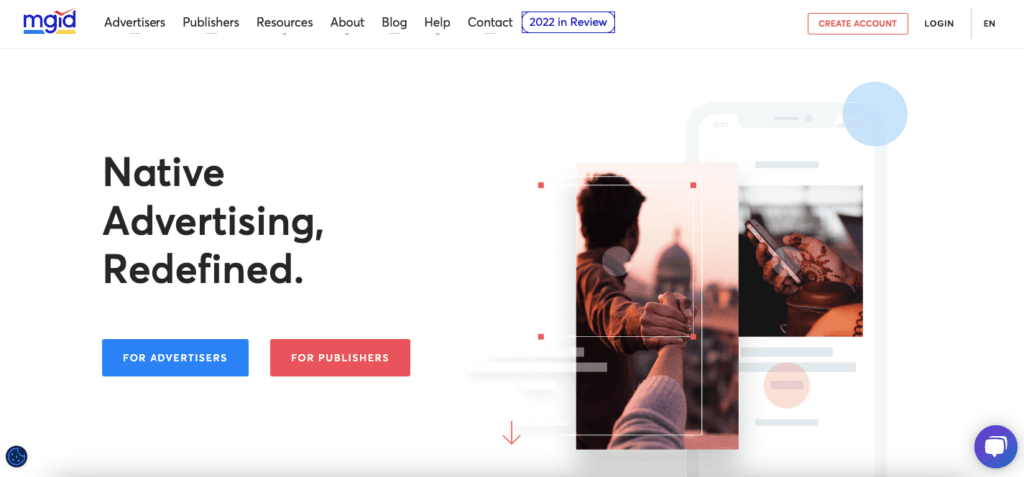 Big websites like the International Business Times, Newsweek, and Publishing Clearing House use MGID to show ads.
MGID has three native ads that fit in nicely: ones that go in the content, ones on the side, and a really cool MGID smart widget.
This widget can go anywhere on a website and has videos and cool animations to catch people's attention and keep them engaged.
Significant Benefits of MGID –
MGID's network rivals industry giants, engaging 850 million.

Partners with top platforms like Newsweek and IBT.

MGID's smart widget captivates with rich media versatility.

Connects with international publishers, expanding campaign horizons.

Offers seamless launch options for publishers' preferences.

Supports images, videos, and carousels for versatile engagement.

TAG-certified and Anura tools ensure a secure environment.

Comprehensive insights optimize campaigns for effective results.
Joinative, based in Berlin, is a unique native ad service that's all about helping with native ad campaigns.
Unlike other platforms, Joinative isn't a network itself. Instead, it works well with native ad networks, especially the big ones like Outbrain and Taboola.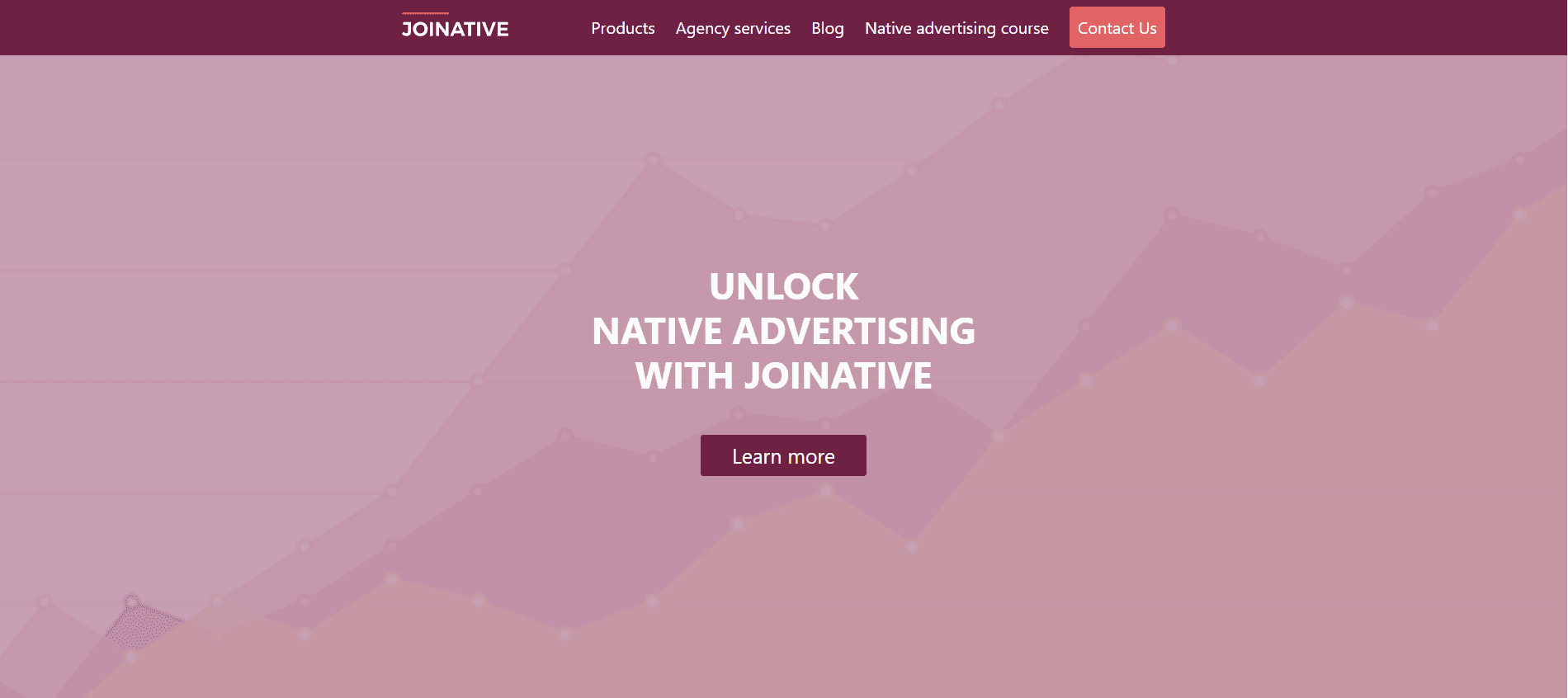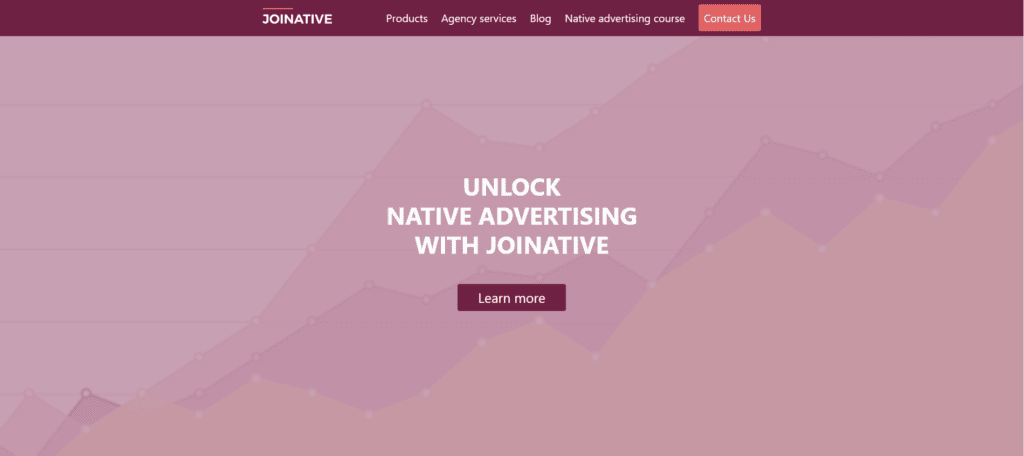 Joinative is really good with data. It takes info from Outbrain and Taboola and makes an extensive report that shows everything.
This lets publishers look at how their ads are doing on both platforms, and it's easy to see which campaigns are doing the best.
Significant Benefits of Joinative –
Seamlessly integrates with Outbrain and Taboola, optimizing campaigns.

Merges data from both giants, facilitating consolidated performance analysis.

Groups campaigns for easy identification of best performers.

Set conditions for native ad display, enhancing targeting precision.

Tailor native ads with flexibility, catering to diverse audience preferences.

Ideal for expanding native ad strategies.

Ensures optimal user experience across various devices.

Widens audience engagement through integration with major platforms.
Dianomi is an extensive native ad network that reaches around 515 million people worldwide.
What makes them different is that they focus on reaching premium users with high incomes, around $100,000 on average.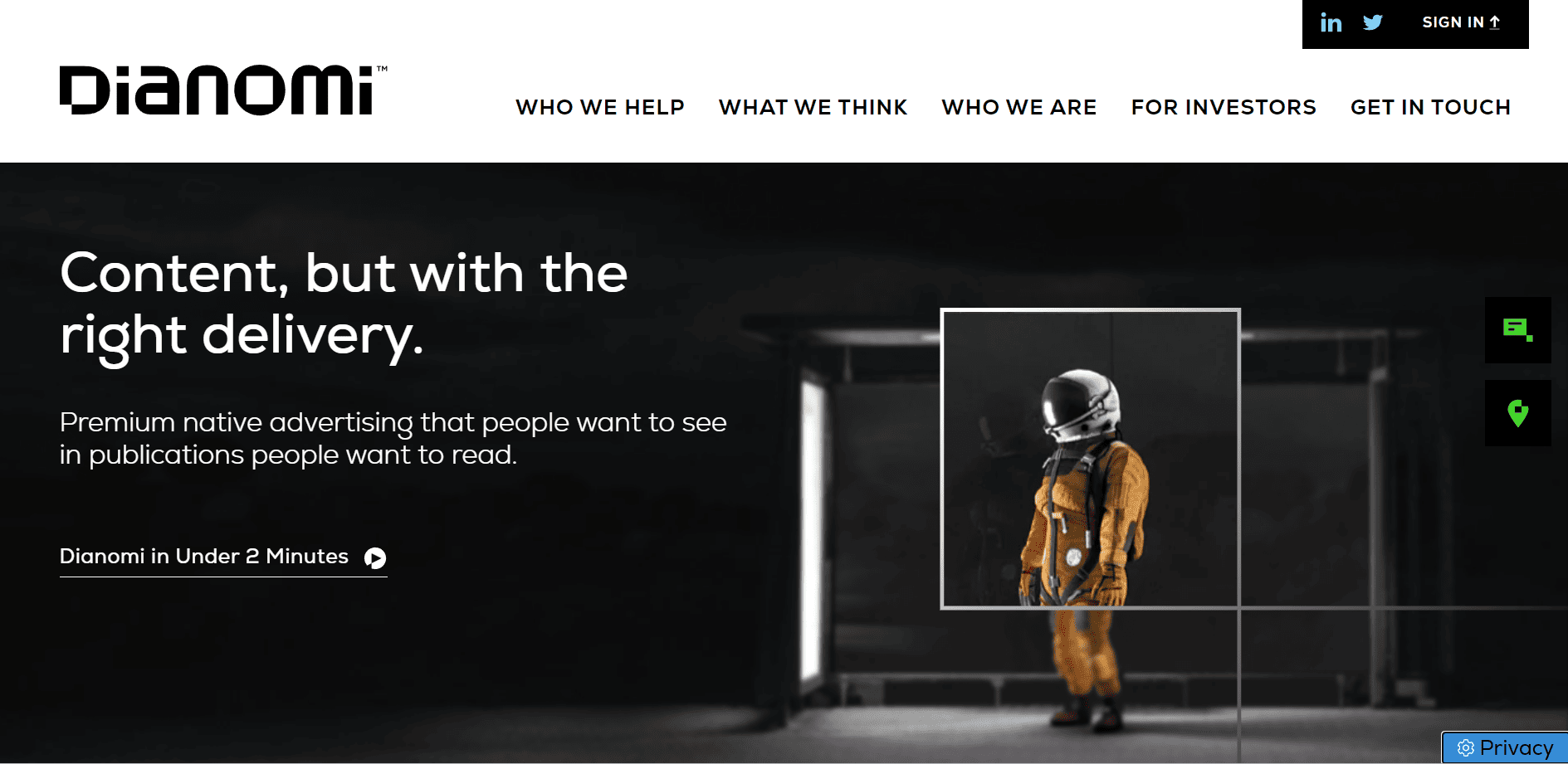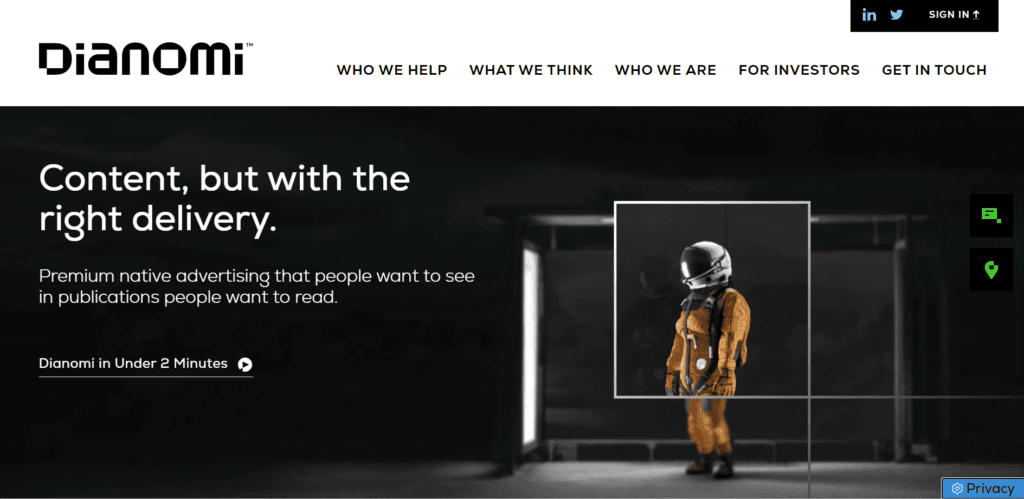 They work with big business websites like Forbes, Bloomberg, and Reuters. Dianomi is really good at helping sites make money.
They say they can help websites make money from all their ads, no matter where they appear – on apps, social networks, and more.
Significant Benefits of Dianomi –
Reaches 515 million users with a premium content focus.

Averages $100K user income for high-end engagement.

Collaborates with Forbes, Bloomberg, and Reuters.

Monetizes 100% inventory across platforms and apps.

Offers video, in-article, in-feed, and varied placements.

Publishers orchestrate placements for consistent quality.

Trusted financial brands ensure high-quality content delivery.

Dedicated assistance and customization cater to financial publishers.
Adyoulike is an extensive native ad network that's really good with mobile users. They work with premium publishers and show around 50 billion ads every month.
They're partners with big publishers like Rolling Stone, TechRadar, and Cosmopolitan, and they also work with famous brands like Nikon, Dior, Toyota, and Rolex. Adyoulike is all about data.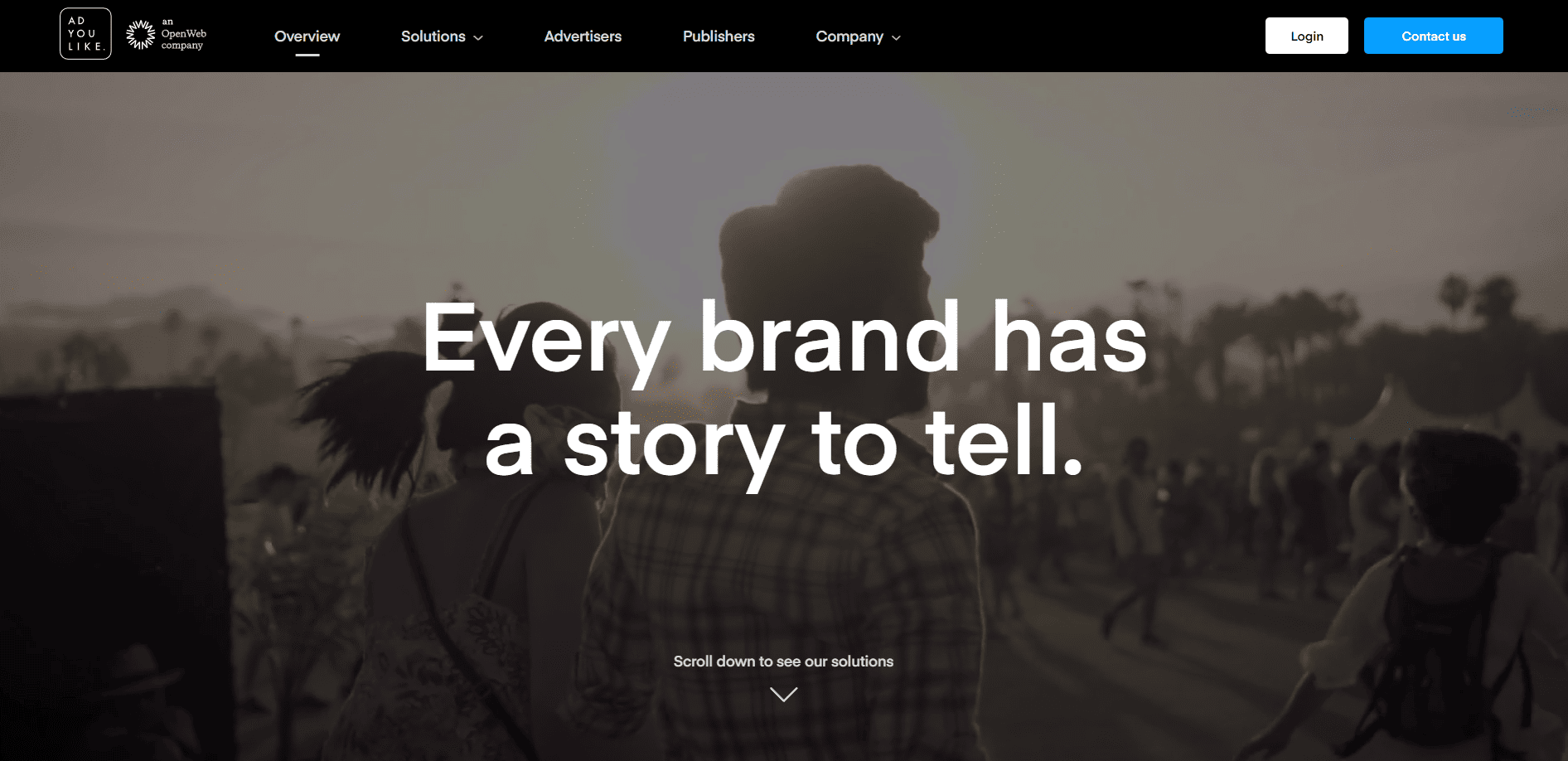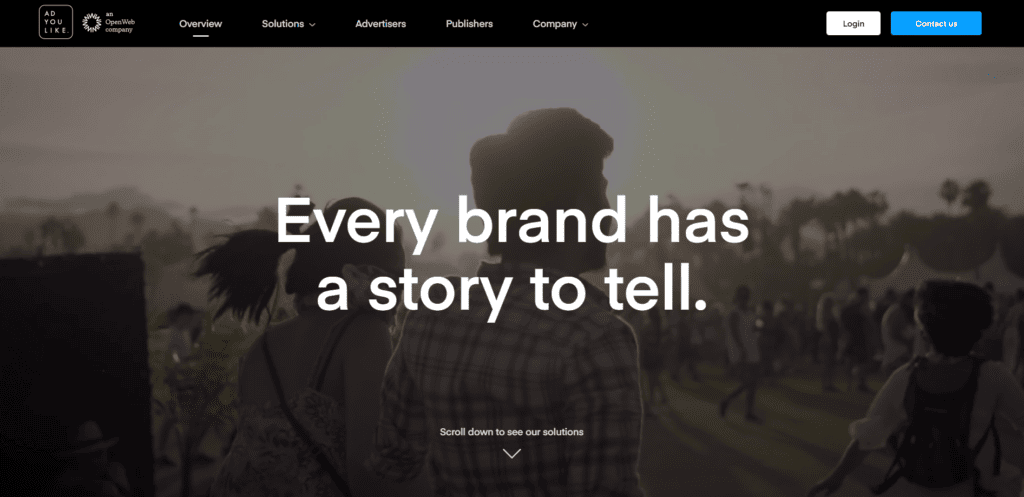 They give you real-time info about how much ads cost and how many people click on them. This helps you change your marketing plan quickly.
They have four different types of native ads – stories, social, video, and display – and you can change how they look to fit your needs.
Significant Benefits of Adyoulike –
Focuses on premium mobile engagement for publishers.

Generates 50 billion monthly ad impressions.

Collaborates with publishers like Rolling Stone and Cosmopolitan.

Offers native stories, social, video, and display formats.

Rapidly adjust strategies with CPM and CTR data.

Partners with Open Web, expanding its potential.

Features high-quality ads from prestigious publishers.

Notable for higher click-through rates and interaction.
AdStyle is a robust native ad network that shows more than 40 billion ads every month.
They partnered with big advertisers like Toyota, L'oreal, Ikea, Estee Lauder, and Nespresso. They're also connected with important publishers like Variety and Gannet.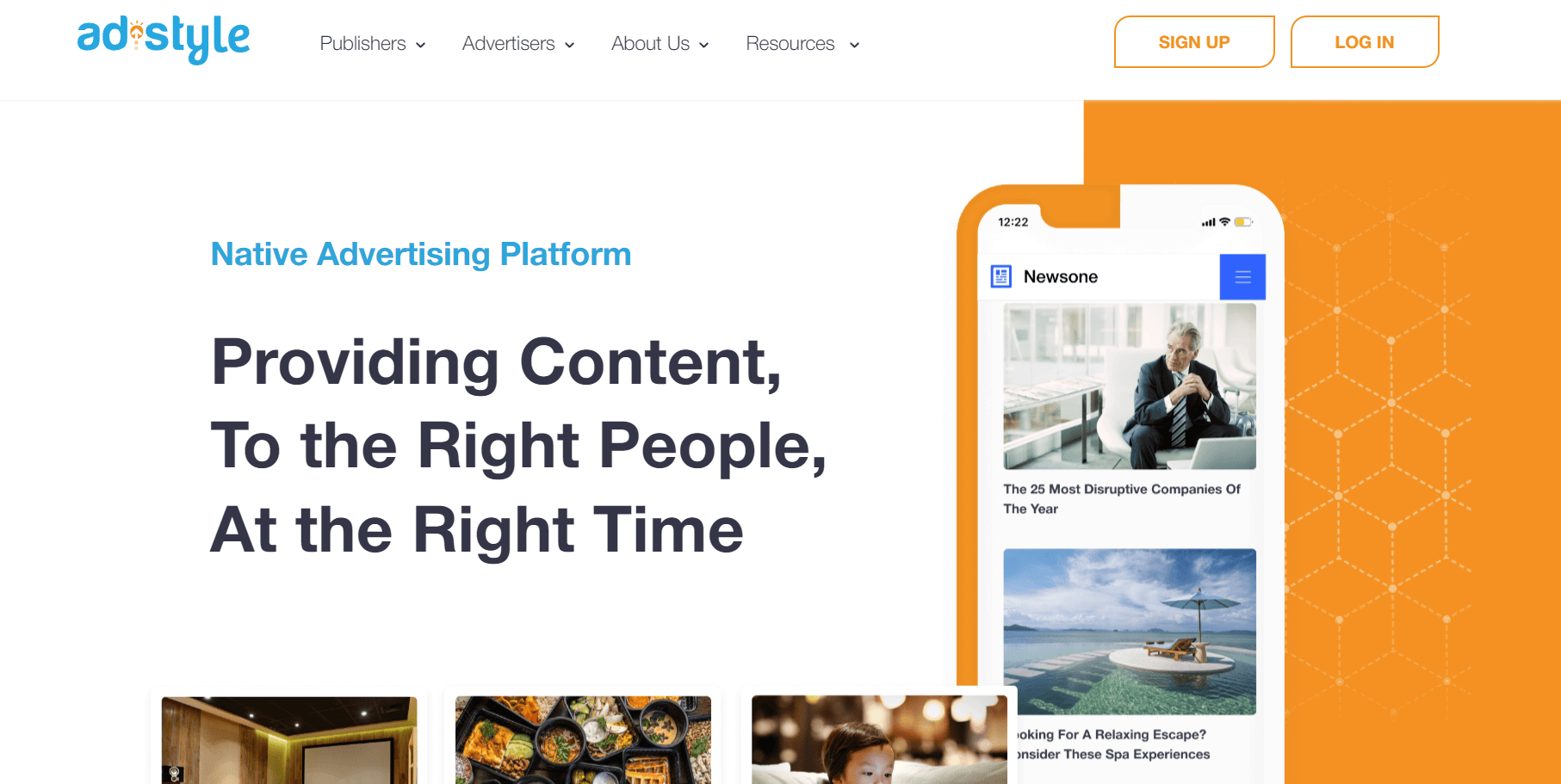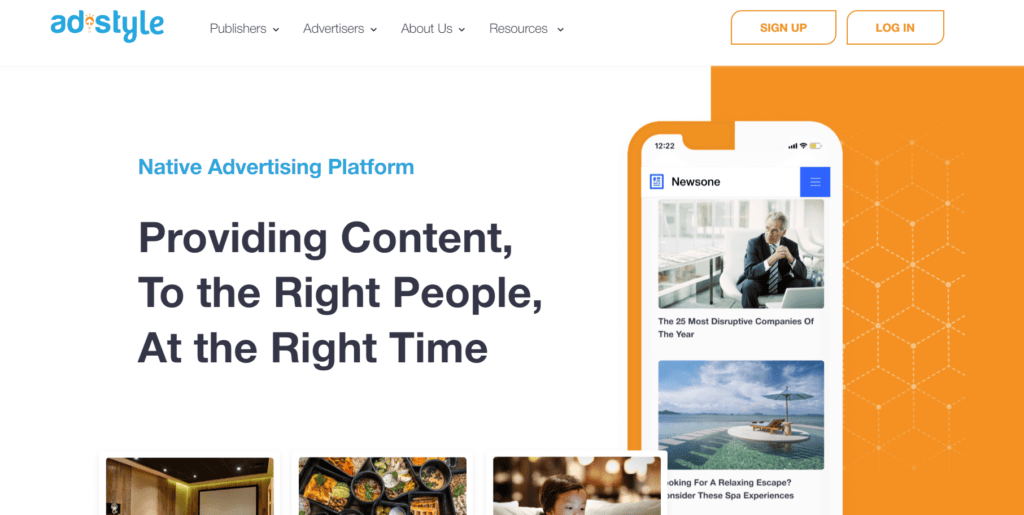 AdStyle is an excellent choice for publishers who focus on content. They're good at showing ads that fit well with what users like, and their ads look like they belong on the publisher's site.
For advertisers, they offer tools that show how well their ads are doing – things like Click-Through Rates (CTRs) and conversions. This helps advertisers understand if their ads are working.
Significant Benefits of AdStyle –
Delivers 40 billion monthly ad impressions.

Nespresso, Toyota, Gannet, and Variety, among others.

Content ads match user preferences, adapting seamlessly.

Suite gauges creative effectiveness via CTRs and conversions.

Enhances engagement, conversions, and publisher revenues.

Effortlessly integrates native ads, even in faster-loading AMP.

Protects load times and SEO without site impediments.

Net 30 days after month-end, with $50 minimum revenue.
Adsterra is a robust native ad network headquartered in Cyprus. They have a network of 18,000 publishers and manage 30 billion ad impressions monthly.
They've formed essential partnerships with big names like PrimeR Global Wide Media and Cyber Ghost, showing their influence in the industry. Adsterra has a few standout features.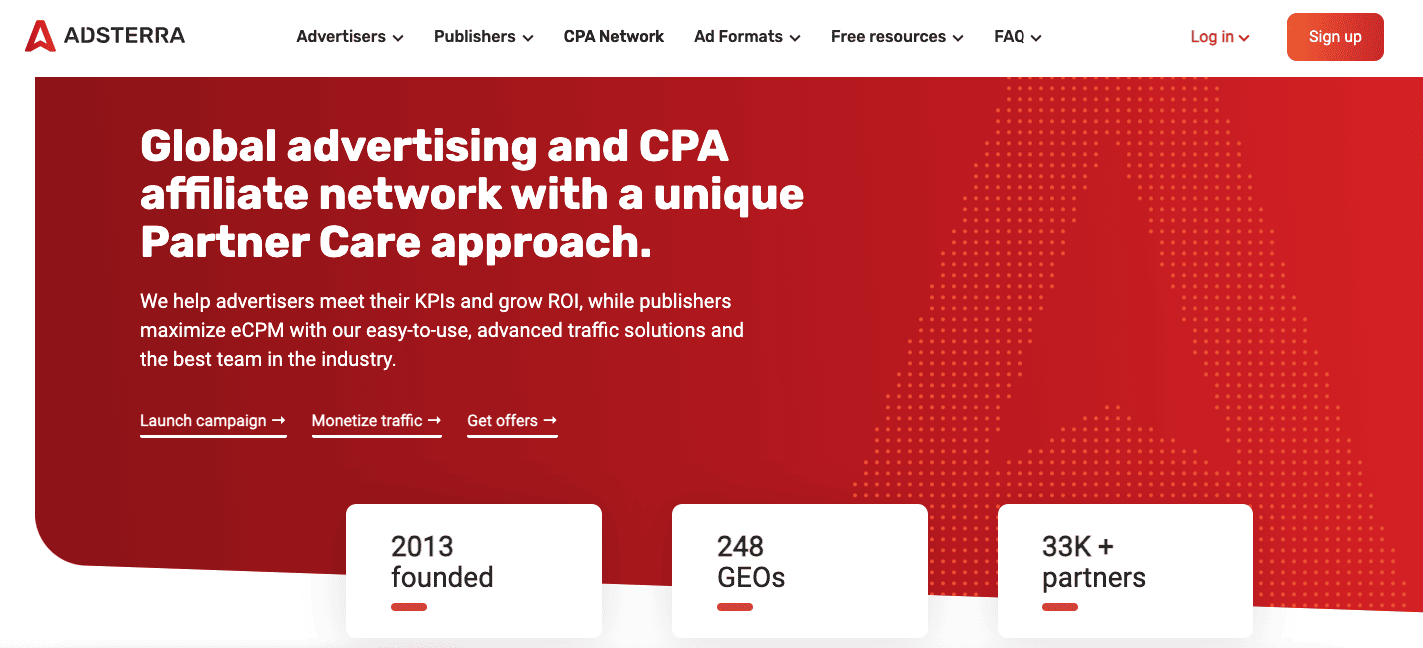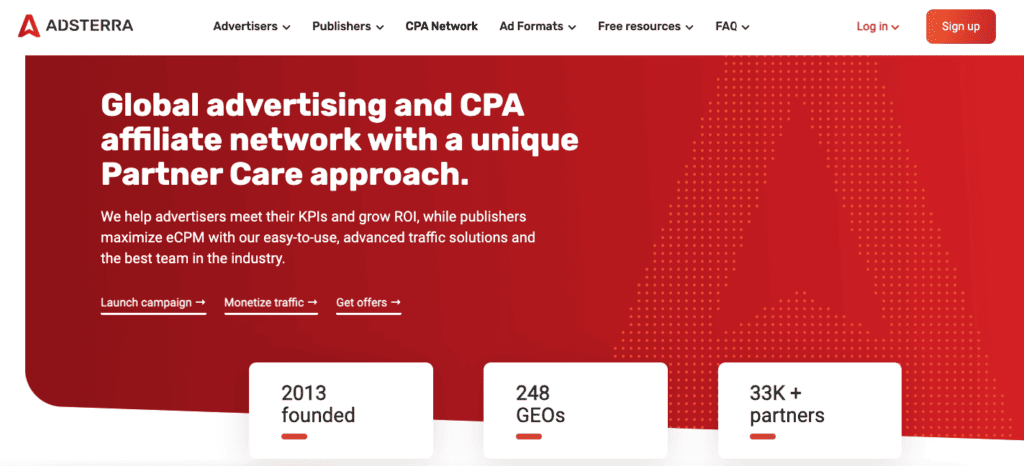 They can fill all of a publisher's available ad slots, which helps publishers make the most money from their site. They also make it easy for publishers to show native ads – they use automated systems that do the work for them.
They're also serious about security. They have multiple layers of protection against fraud, including both automated systems and manual checks by real people.
Significant Benefits of Adsterra –
Facilitates 30 billion monthly impressions through 18,000 publishers.

Collaborates with PrimeR Global Wide Media, Cyber Ghost.

Ensures full inventory utilization for publishers.

Streamlines native ad implementation with automated processes.

Combats fraud through multi-layered security measures.

Offers diverse options from pop-unders to video ads.

Twice-monthly payouts, surpassing industry standards.

Enables PayPal, Bitcoin, and wire transfer choices for publishers.
Quick Links:
Conclusion
Selecting the right native ad network is crucial for publishers looking to monetize their content effectively while maintaining a positive user experience.
This exploration's diverse array of options allows publishers to tailor their approach to their specific goals, content, and audience.
From Adsterra's robust network and impressive fill rate to AdStyle's alignment with editorial and content-driven publishers and Outbrain's AI-powered recommendations, each native ad network brings its unique strengths.
By carefully assessing your needs, audience, and content type, you can decide which network is the best fit for your publishing strategy.
Remember that a successful native ad campaign requires choosing the right network and crafting engaging and relevant content that seamlessly integrates into the user experience.
With the right network and compelling content, you can balance monetization and user satisfaction, fostering a mutually beneficial relationship with your audience.