In the fast-evolving world of cryptocurrencies, advertising plays a pivotal role in promoting blockchain-based projects and services to a growing audience. 
As the industry gains mainstream recognition, the demand for effective crypto ad networks has surged. 
These networks provide a gateway for advertisers to reach a targeted and engaged audience within the crypto community. 
In this article, we explore some of the best crypto ad networks, highlighting their unique features, success stories, and how they cater to the specific needs of advertisers in this dynamic landscape.
10 Best Crypto Ad Networks in 2023
Let's take a look at some of the top cryptocurrency advertising networks.
DOT is an innovative cryptocurrency advertising network designed to cater specifically to clients seeking to promote their cutting-edge blockchain-based products and services.
With a proven track record of success, DOT has already served prominent names in the crypto and blockchain industry, including prestigious brands like Trezor and Huobi.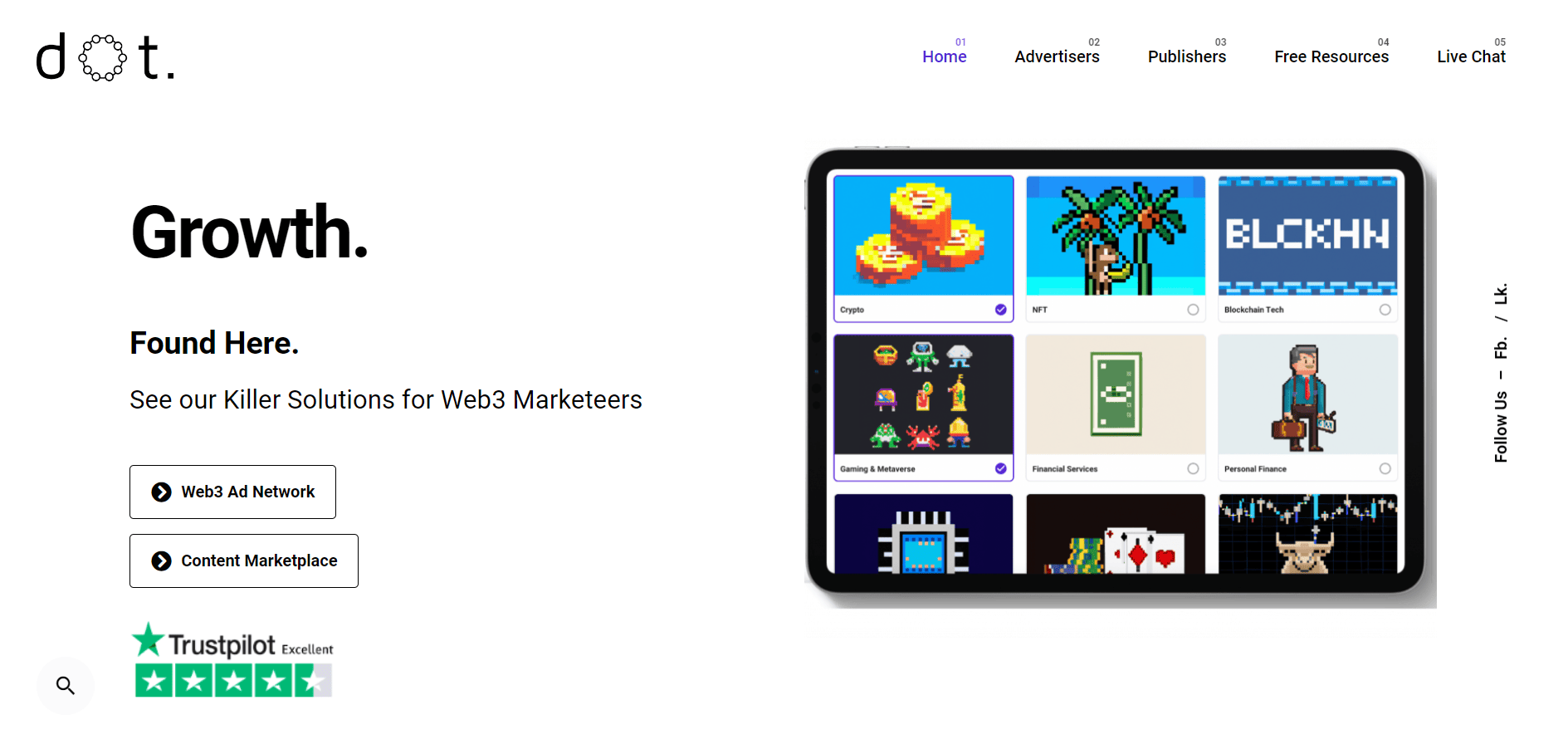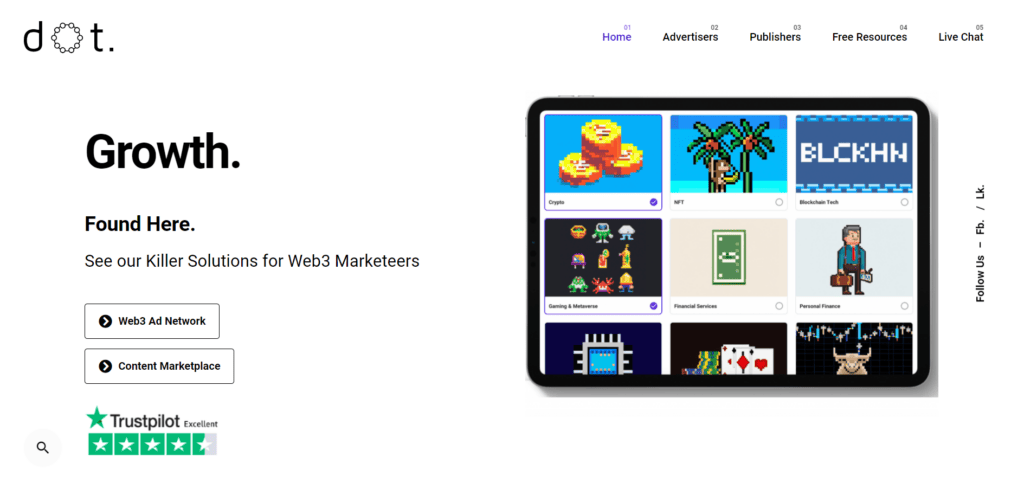 At the core of DOT's offerings lies the Smart Audience Profiling feature, a hallmark of their service.
This powerful tool empowers advertisers to precisely target their desired audiences within three comprehensive categories: general crypto, art, and gaming.
Major Benefits of DOT:
Precise audience targeting for effective reach.

Tailored solutions for blockchain products/services.

Trusted by top crypto & blockchain brands.

Access to niche NFT and gaming audiences.

Overcome Google Ad restrictions seamlessly.

Advanced analytics for data-driven decisions.

Flexible pricing models to suit all budgets.

Expertise in specialized crypto advertising.

Streamlined marketplace for web3 projects.

Comprehensive solutions for diverse promotions.
A-ADS, formerly known as Anonymous Ads, stands as the world's oldest Bitcoin advertising network, having been launched in 2011.
With a proven track record spanning over a decade, A-ADS has been at the forefront of serving Bitcoin-based ads, offering advertisers a reliable platform to reach their target audiences effectively.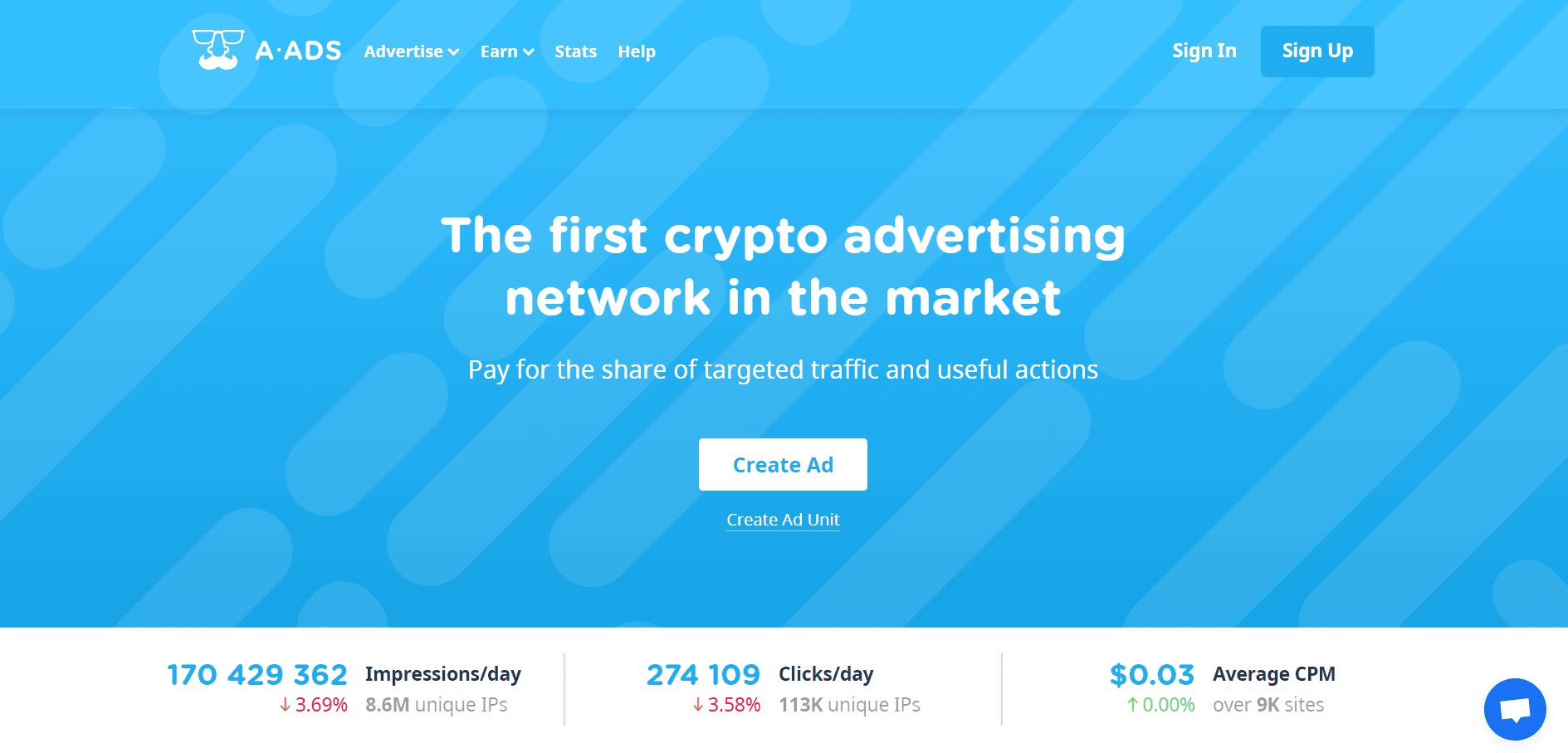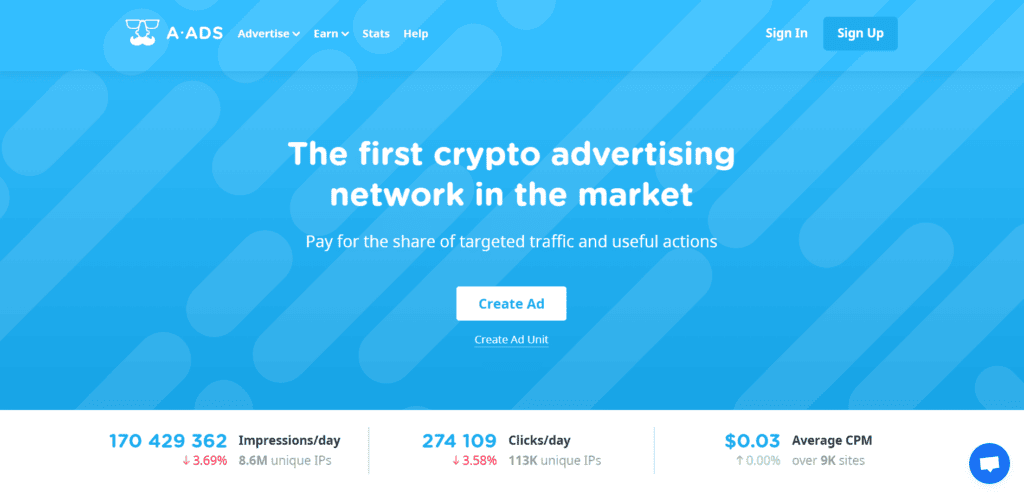 Boasting more than 10,000 active monthly users, A-ADS has cultivated a robust user base that embraces cryptocurrencies, making it an ideal platform for advertisers seeking to engage with a crypto-savvy audience.
As an added advantage, A-ADS accepts payments in various cryptocurrencies, providing clients with flexibility in their advertising endeavors.
Major Benefits of A-Ads –
Oldest Bitcoin ad network with a decade-long track record.

10,000+ active monthly users and crypto payment acceptance.

Easy campaign setup with automated impressions and clicks calculation.

Target-specific advertising packages for seamless audience reach.

Versatility in niches: crypto, blogs, adult, entertainment, and more.

General package for broad exposure across all traffic types.

Lucrative Bitcoin affiliate program for users and advertisers.

Rewarding referrals: Earn up to 10% of advertisers' spending.

Reliable platform to engage crypto-savvy audiences.

Pioneer in Bitcoin-based ads, fostering organic growth and success.
Coinserom, much like the previously featured Adshares, is a dynamic cryptocurrency and Bitcoin advertising platform that offers users a chance to earn extra income while utilizing their services.
By providing clients with the means to advertise their products through both video and regular web ads, Coinserom ensures a seamless and  effective advertising experience for businesses.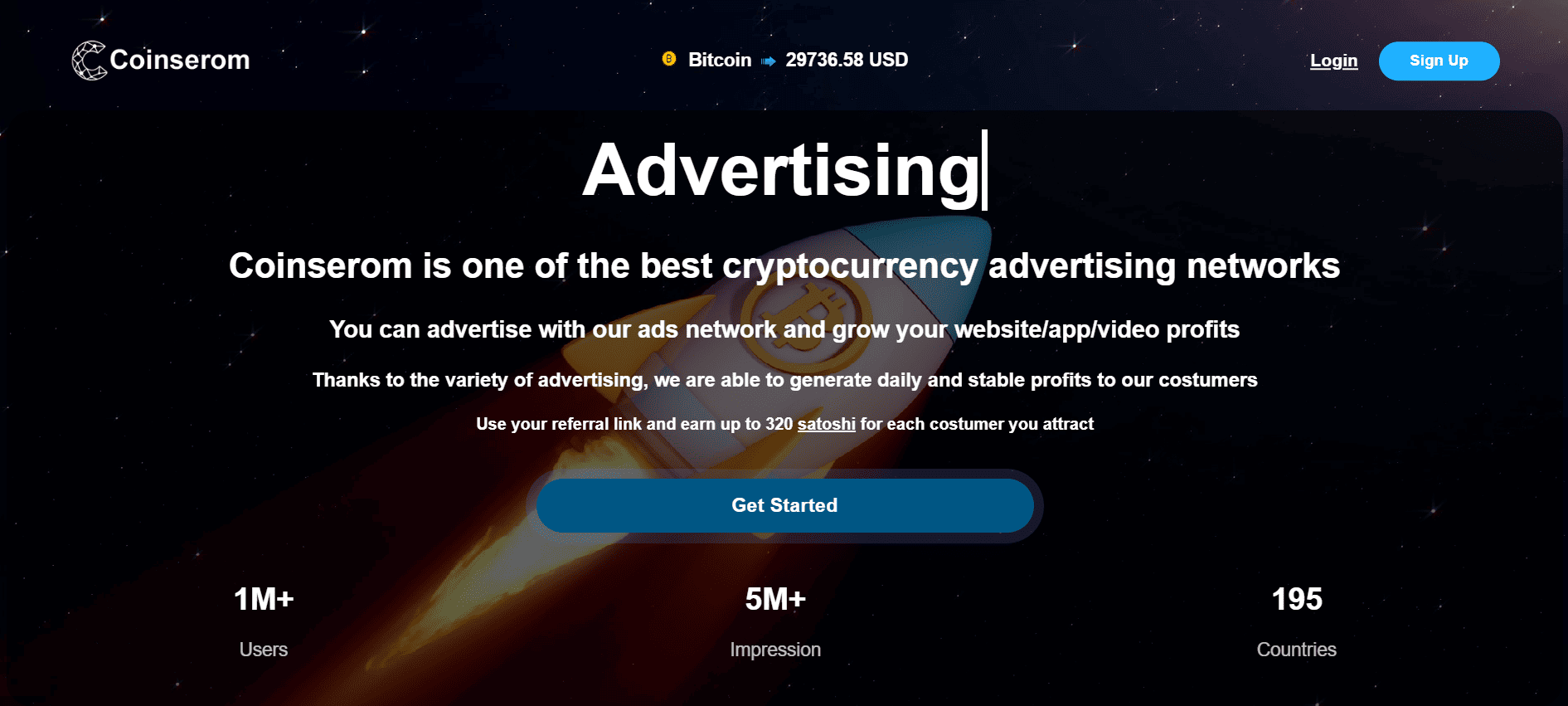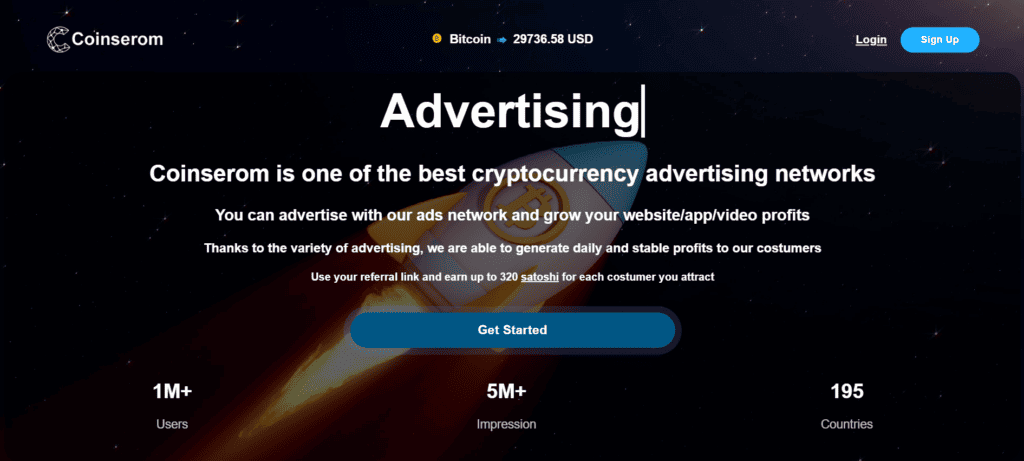 Operating as a paid-to-click (PTC) platform, Coinserom acts as an intermediary between advertisers and consumers.
Advertisers pay for their ads to be displayed, while customers are incentivized and compensated for their engagement with the displayed advertisements.
Major Benefits of Coinserom –
Earn extra income through cryptocurrency advertising.

Advertise products with video and web ads.

PTC platform connects advertisers and consumers.

Global presence with 300,000+ users in 195 countries.

New signees receive 500 free satoshis.

Refer customers and earn 20 satoshis per visit.

Reach diverse audiences for maximum impact.

Seamless and effective advertising solutions.

Embrace the power of cryptocurrency marketing.

Incentives for growth and active participation.
Coin.Network stands tall as one of the premier crypto marketing agencies, boasting an array of exceptional features.
Although it may not match the monthly impressions of some leading crypto ad networks, serving an average of 133 million monthly impressions, Coin.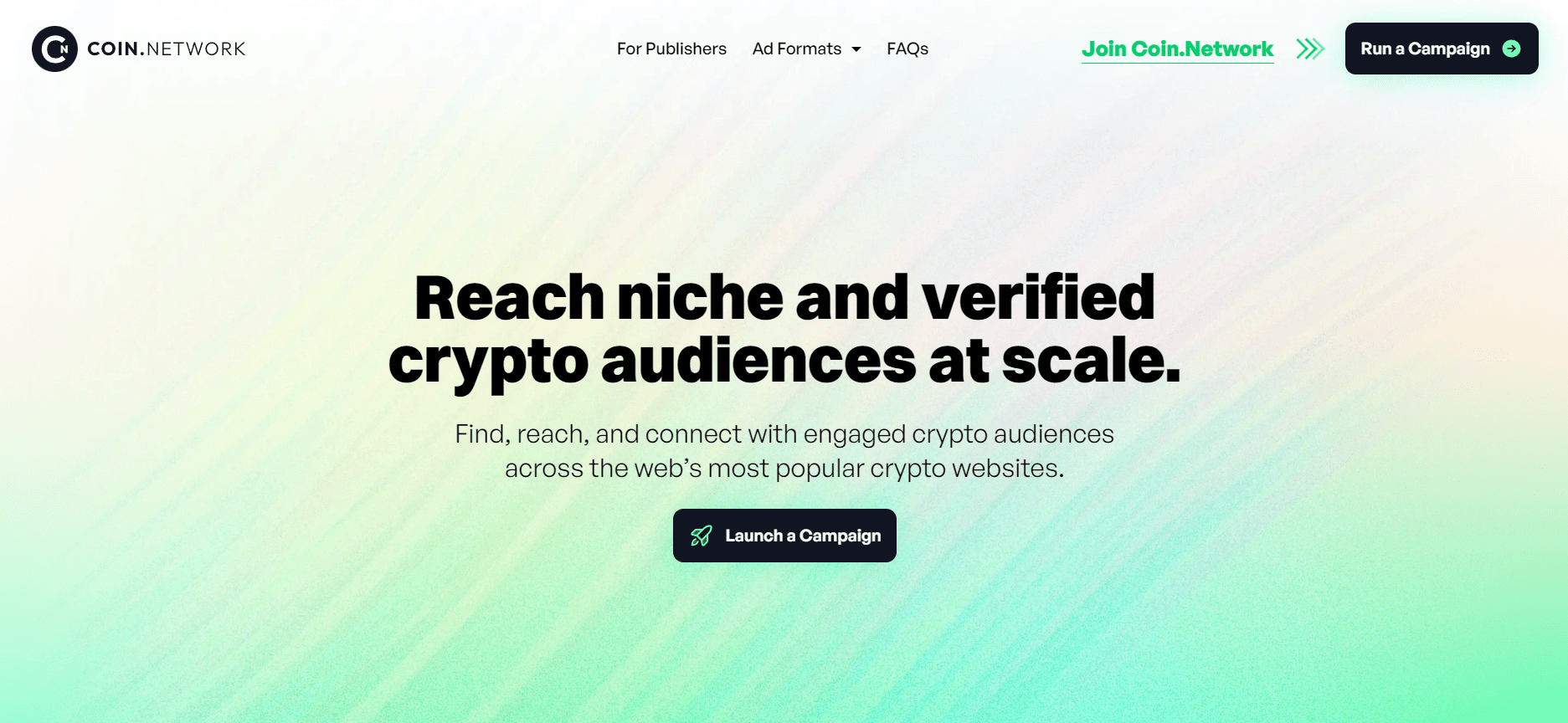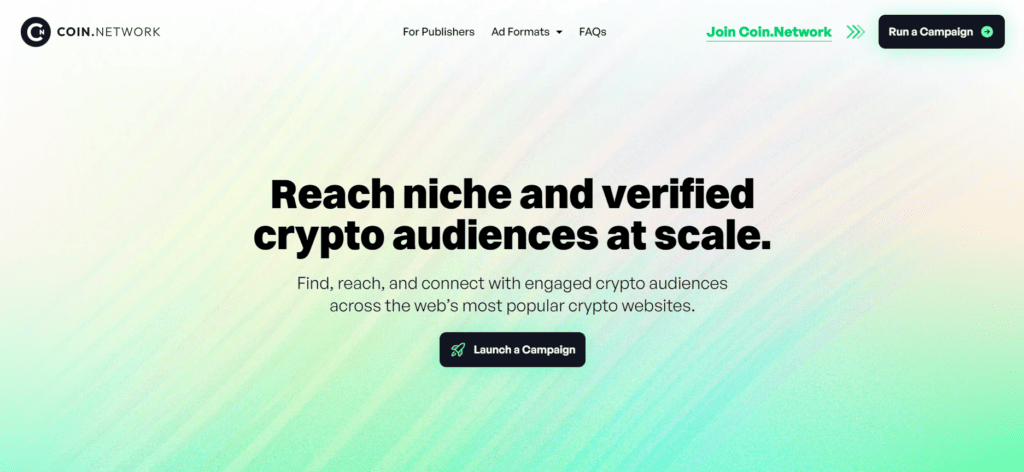 Network's true strength lies in its exclusive focus on targeting the most reputable publishers in the blockchain space.
What sets Coin.Network apart is its dedication to ensuring that each ad campaign reaches the most relevant audience for a specific product or service.
By harnessing the expertise of a skilled team of professionals, Coin.Network optimizes crypto ad campaigns to maximize impact and avoid wasting impressions on disinterested customers.
Major Benefits of Coin.Network:
Top crypto marketing agency with exceptional features.

Exclusive focus on respectable blockchain publishers.

Expert campaign optimization for targeted reach.

Self-serve display ads for budget flexibility.

Delivers "value for advertisers" and "publishers."

Strategic ad placements and high-quality content.

Granular user targeting for efficient results.

Diverse ad formats cater to crypto enthusiasts.

Accepts payments in popular cryptocurrencies.

Committed to meeting evolving crypto needs.
Adshares emerges as a groundbreaking blockchain-based, open-source solution for digital advertising, revolutionizing the ad microtransactions process with a staggering capability of serving 1.4 million transfers per second.
With a visionary mission to become the global standard for advertising, akin to SWIFT's role in the banking system, Adshares aims to disrupt the $500 billion digital ads industry.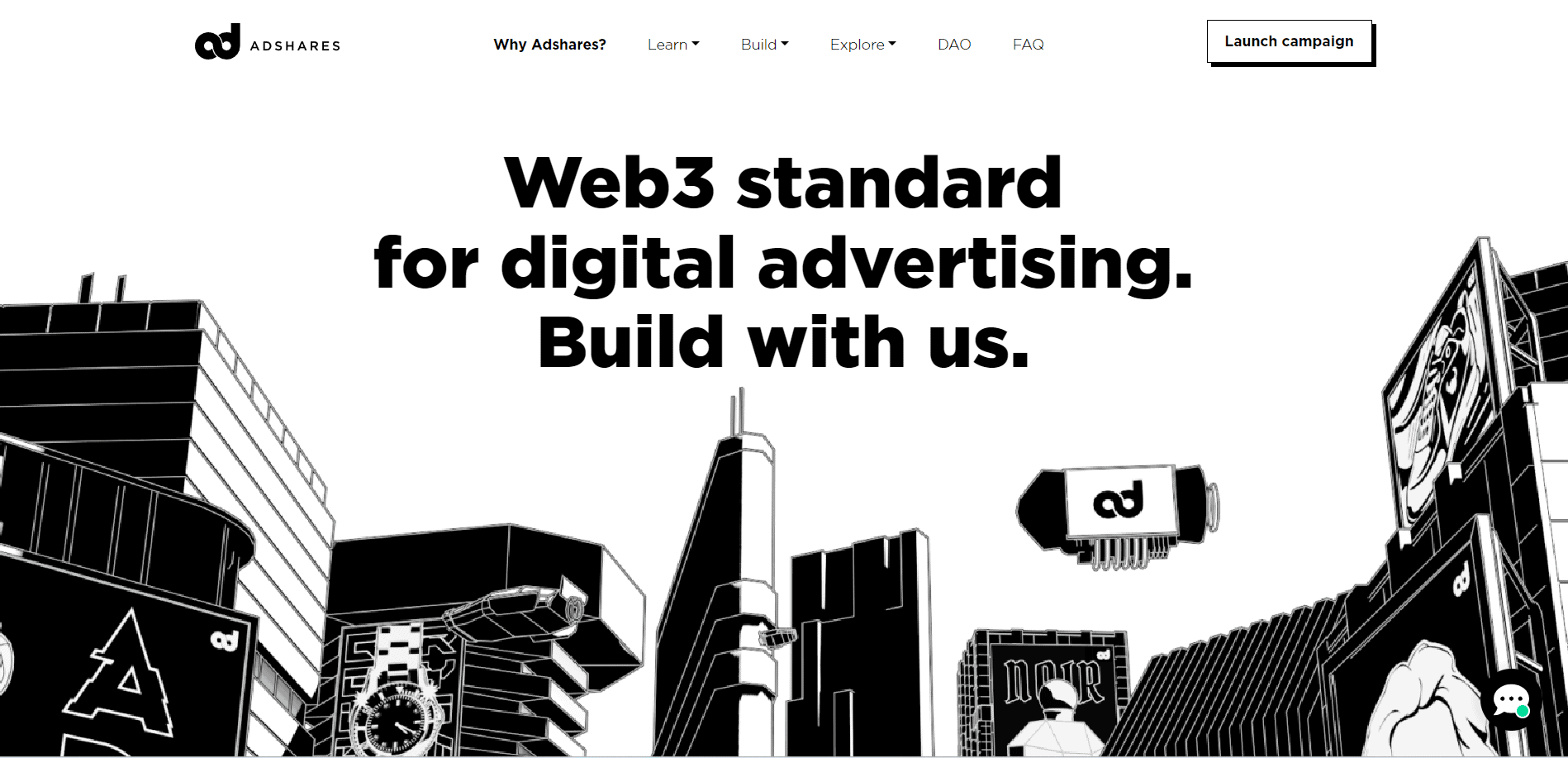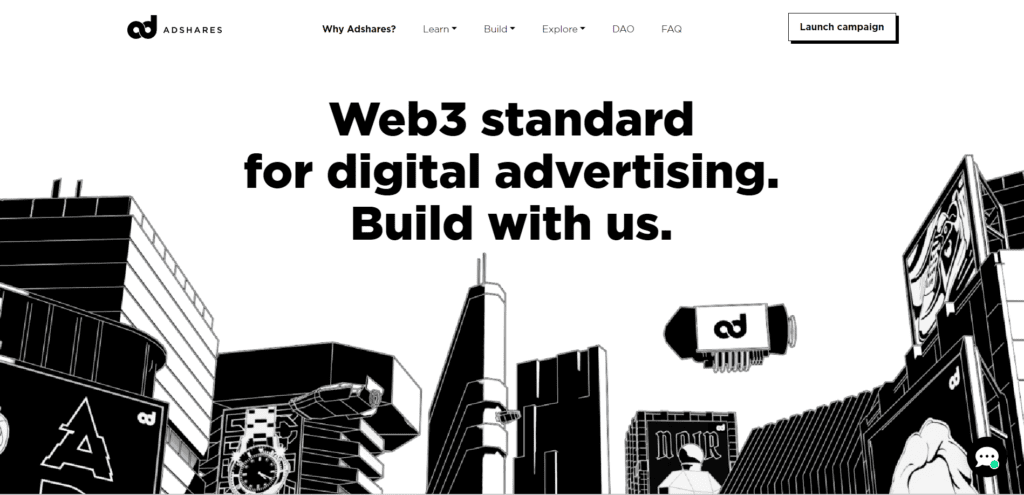 Designed with a developer-friendly approach, the platform facilitates seamless integration with various apps utilizing digital ads.
Ad servers, ad networks, marketplaces for influencers, and Web3 analytics all benefit from Adshares' innovative solutions.
Embracing blockchain technology, Adshares seeks to restore trust in the ad industry, foster data sharing, eradicate fraud and bad actors, and provide full transparency in fees.
Major Benefits of Adshares:
A blockchain-based, open-source solution for digital advertising.

Handles 1.4 million transfers per second.

Aims to become the global standard for advertising.

Enhances data sharing and eliminates fraud.

Transparent fees and a trustworthy ecosystem.

Allows users to participate in AdTech's Web3 evolution.

Access to Adshares' crypto ad network.

Integration with metaverse platforms for targeted ads.

Developer-friendly platform with seamless app integration.

Investors can hold ADS coins and own a piece of the advertising world.
YouTube Advertising serves as a potent tool for advertisers to connect with potential users and customers through captivating video content.
As the world's largest platform for hosting online videos, YouTube presents a vast opportunity for leveraging influencer marketing options, particularly through numerous communities led by video creators catering to the interests of target audiences.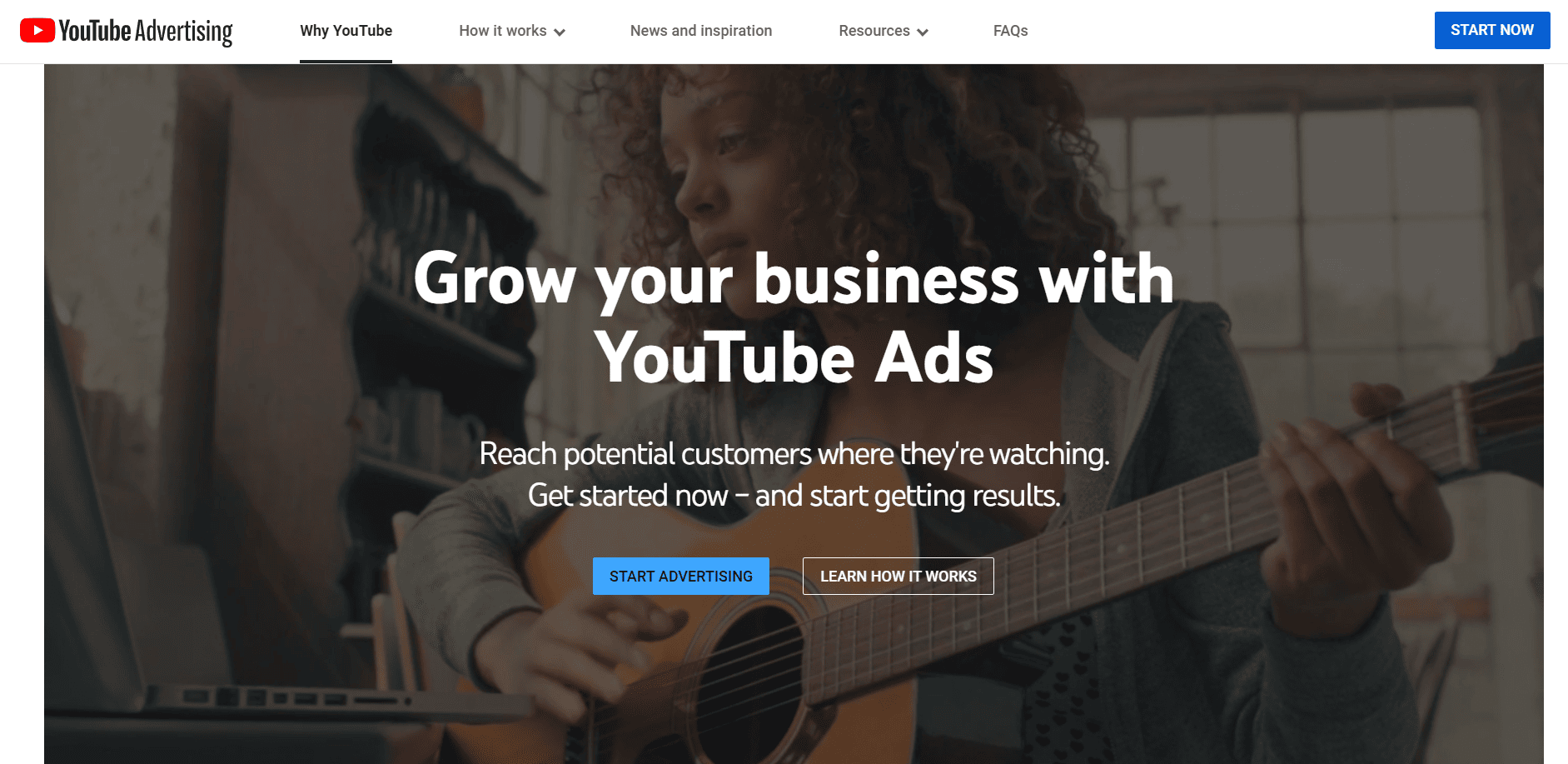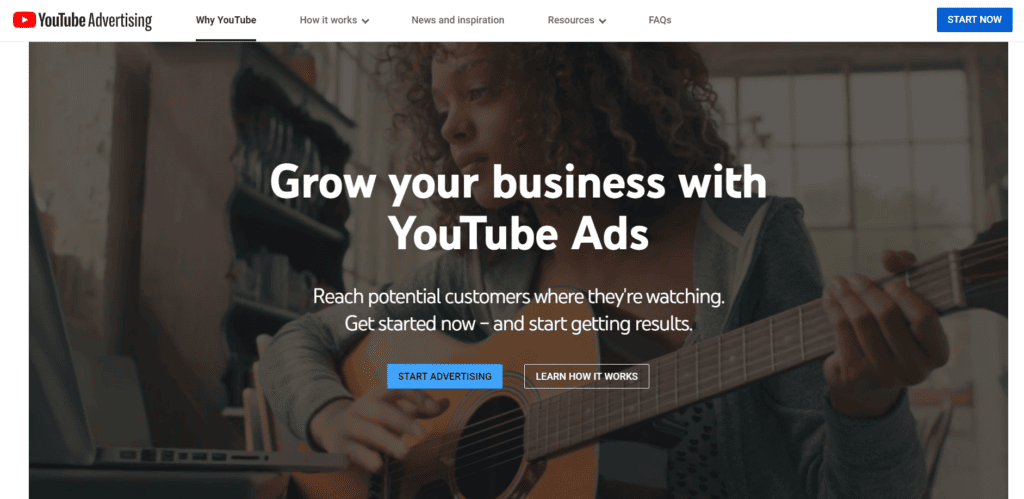 According to YouTube's data, viewers are highly inclined to make purchases based on products or services they have seen on the platform.
Moreover, they are up to 4 times more likely to turn to YouTube, rather than other video platforms, when seeking information about specific brands, products, or services.
This remarkable engagement and trust among viewers make YouTube Advertising an invaluable avenue for businesses to drive brand awareness, consideration, and conversions.
Major Benefits of YouTube Advertising –
Reach potential users through captivating video content.

Leverage influencer marketing with YouTube's vast communities.

Viewers are more likely to buy products seen on YouTube.

Optimize campaigns with comprehensive tracking tools.

Set budget constraints and goals for desired outcomes.

Engage and resonate with viewers emotionally through video.

Immersive storytelling for impactful brand awareness.

Access the world's largest platform for online videos.

Drive customer engagement and loyalty effectively.

Maximize marketing efforts with YouTube Advertising.
Google Ads reigns as the largest online advertising platform globally, evidenced by its staggering Q3 2022 advertising revenue of $54.48 billion, a remarkable increase from $53.13 billion in Q3 2021.
With the potential to reach a vast global audience and be equipped with geo-targeted marketing capabilities, Google Ads offers a powerful platform for businesses to connect with their target customers.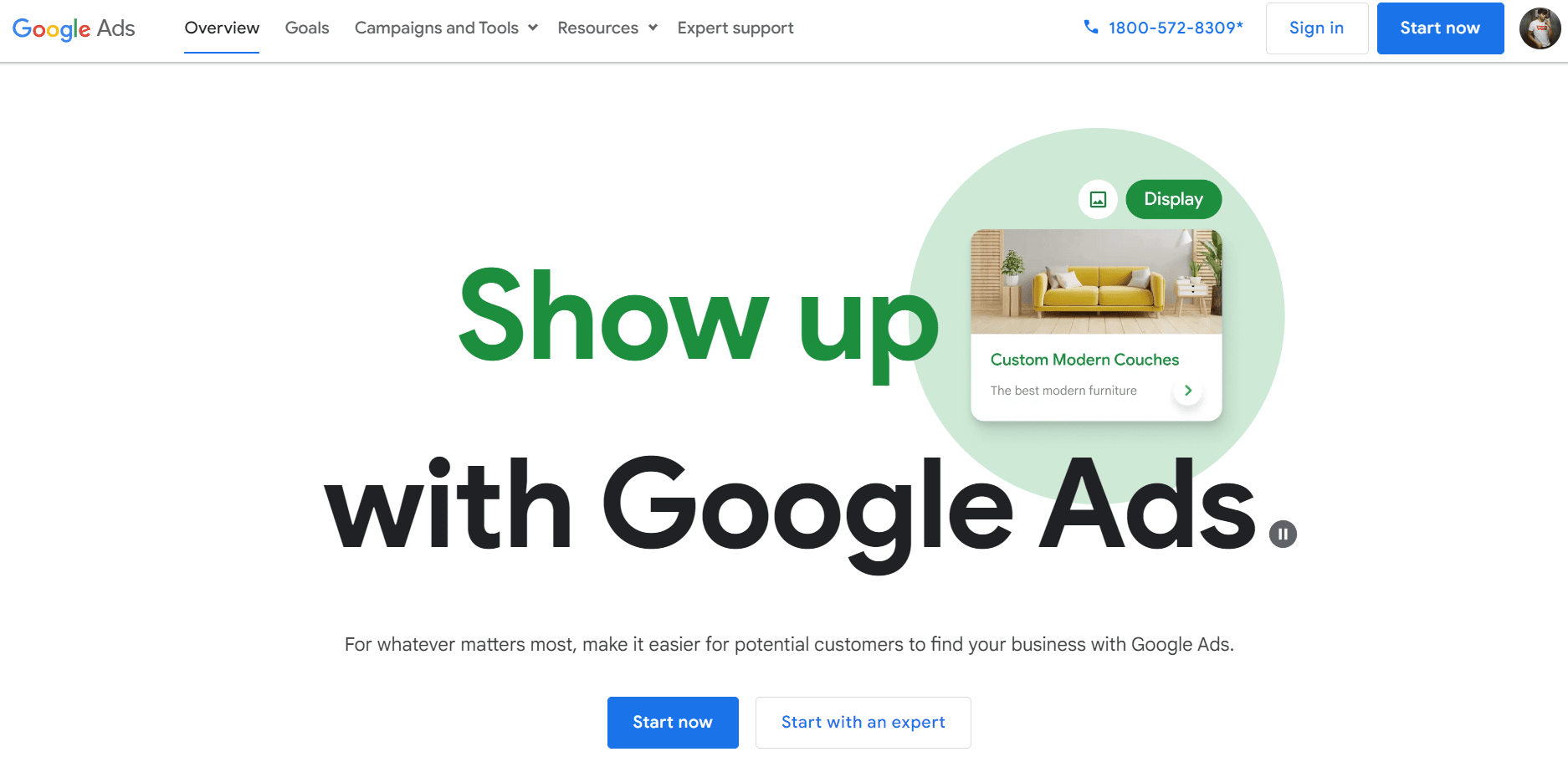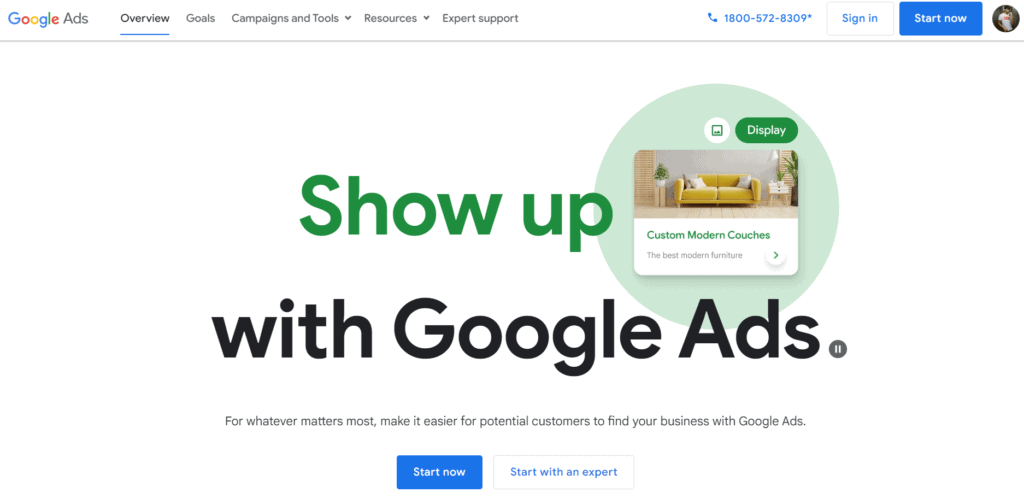 However, Google Ads' relationship with crypto-related content has been tumultuous.
In June 2019, the platform updated its Financial services policy, banning ads for cryptocurrencies and other blockchain content, including ICOs, crypto exchanges, wallets, and trading advice.
Although Google took a step back in April 2021 and lifted the crypto advertising ban to some extent, it remains restricted to certified companies complying with local legal requirements. 
Major Benefits of Google Ads –
Largest online advertising platform with global reach.

Generated $54.48B in Q3 2022 revenue.

Offers geo-targeted marketing campaigns.

Lifted crypto ad ban for certified companies.

Tap into advanced tools for easy marketing.

Free sign-up, pay only for clicks or engagements.

Manage costs with budget limits on campaigns.

Reach target customers with precision.

Connect with a vast and diverse audience.

Vital for driving customer engagement and growth.
Established in 2018 by Paul Burnham and Milo McCloud, Paradox Group stands as a versatile and multi-disciplinary advertising agency dedicated to bridging the gap between specialist industries and mainstream platforms.
The agency's core philosophy revolves around leveraging authenticity to drive innovation, delivering unparalleled expertise with a team boasting over 50 years of collective experience across various industries, including the blockchain technology space.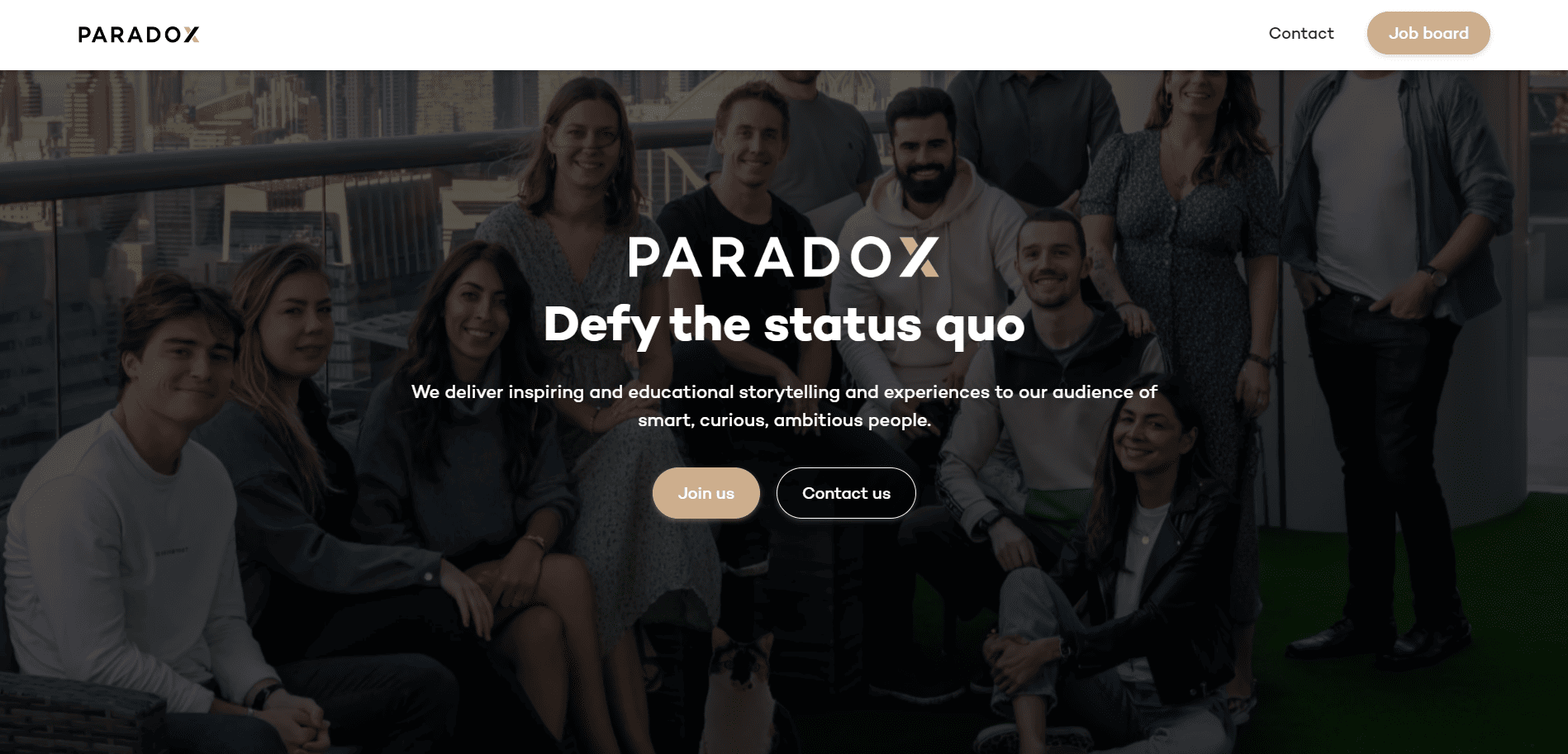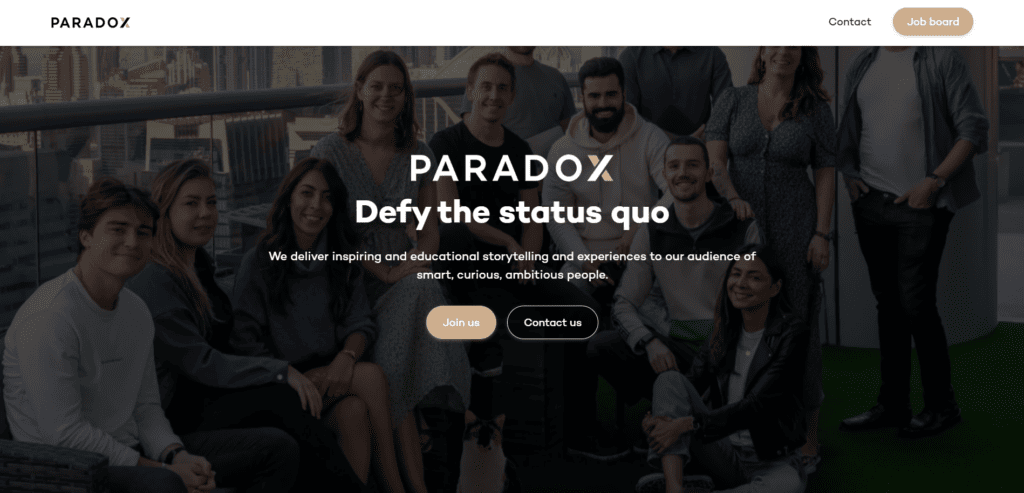 Paradox Group takes a comprehensive approach, collaborating closely with clients to facilitate business growth through effective growth marketing strategies, impactful press releases, community relations, and expertly-tuned websites.
As a result, businesses can unlock new avenues for expansion and establish a robust online presence to engage with their target audiences.
Major Benefits of Paradox Group –
Multi-disciplinary agency bridging specialist industries and mainstream platforms.

Authenticity-driven innovation for effective advertising strategies.

Team with 50+ years of expertise in diverse industries.

Grow business through growth marketing and press releases.

Expertly-tuned websites for impactful online presence.

Social media solutions for organic traffic and reach.

SEO-optimized content for enhanced visibility.

Drive engagement and visibility on search engine results.

Tailored marketing consulting for strategic success.

Unlock wider audiences and sustained growth.
As a prominent player in the cryptocurrency advertising realm, Bitmedia has left a profound impact since its inception in 2014, serving over 30,000 campaigns.
The company's ad network stands out by generating a staggering 1 billion monthly impressions, reaching a global audience of 20 million.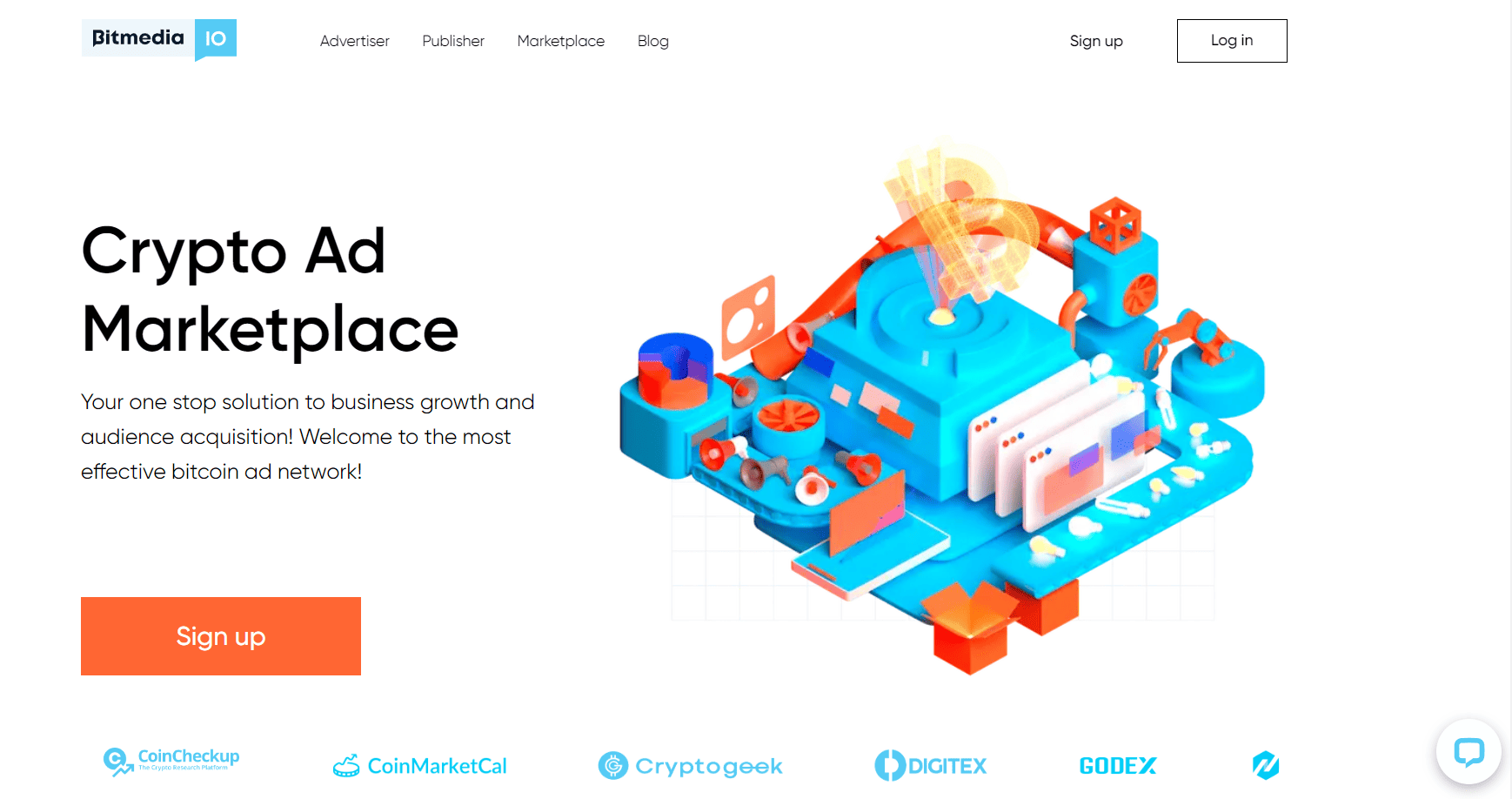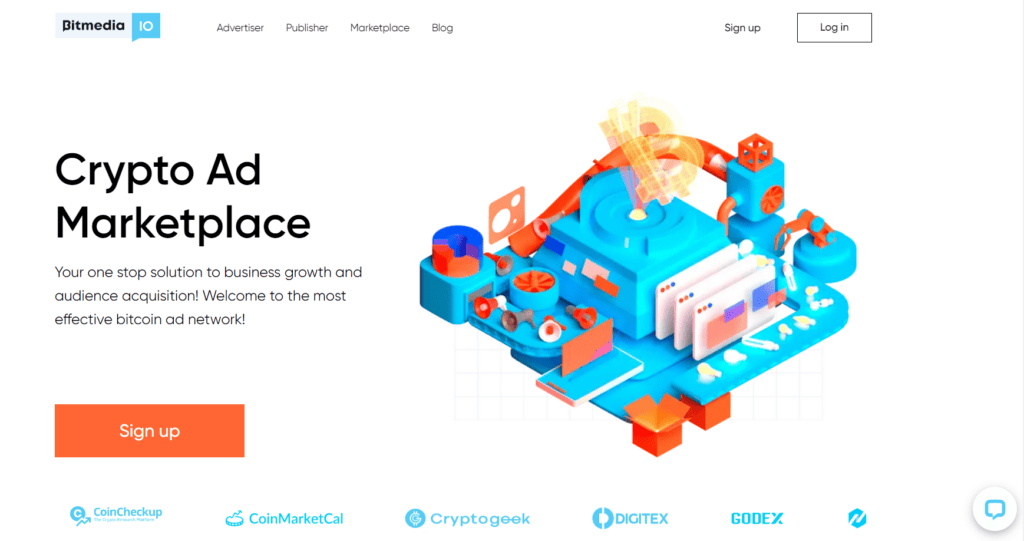 Offering flexible pricing models, Bitmedia caters to diverse advertiser needs. Advertisers can choose from a wide range of cost-per-click (CPC) and cost-per-mille (CPM) targets, ensuring they have the flexibility to optimize their campaigns effectively.
Additionally, the option for customized targeting empowers crypto projects to run ads that have the best chance of reaching their target customers, maximizing the impact of their marketing efforts.
Major Benefits of Bitmedia –
Giant in cryptocurrency advertising with 30,000+ campaigns served.

Generates 1 billion monthly impressions for global reach.

Flexible pricing models for optimized campaigns.

Customized targeting to reach the right customers.

Trusted by major crypto industry players.

Rich media ad formats for engaging content.

Advanced tools for seamless publisher experience.

Competitive click price, accessible to various budgets.

Marketplace for broader content distribution.

Access to influencer marketing for engaged audiences.
With a rich history of more than 5 years in business, Cointraffic has proven its prowess by delivering over 4,700 successful crypto-centric ad campaigns.
Notable clients, including KuCoin, Bitpanda, and 1xBit, have benefited from Cointraffic's top-notch services.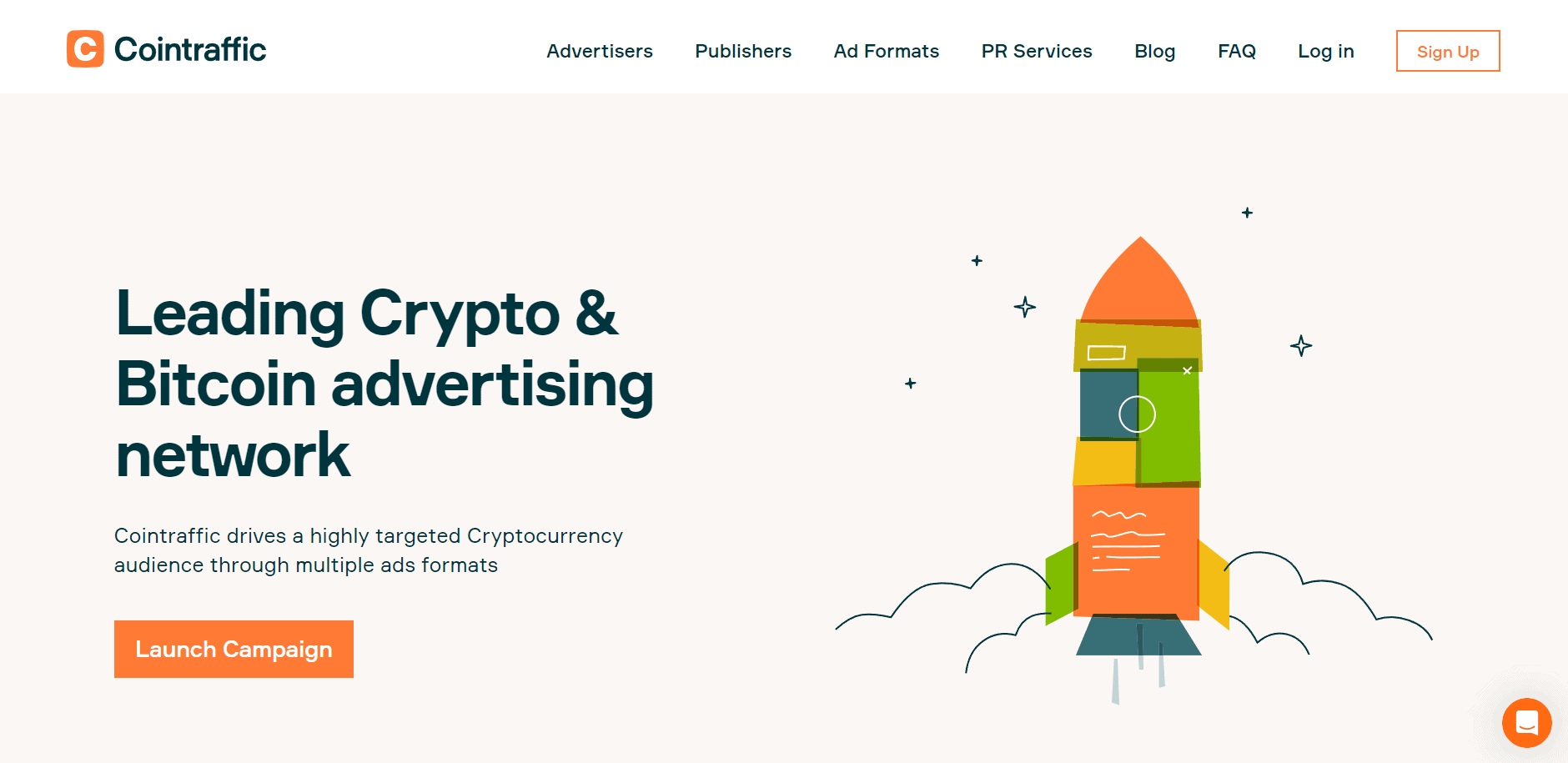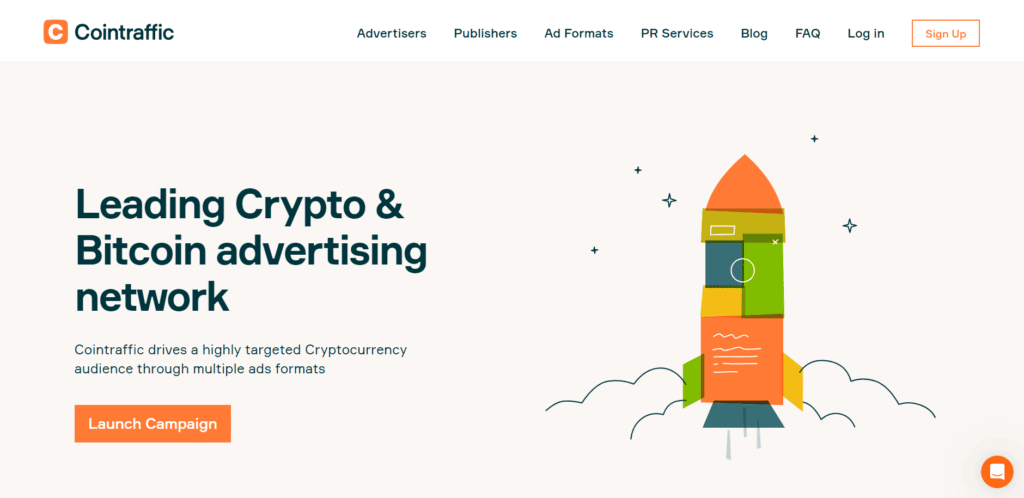 Embracing both crypto and fiat payments, the platform offers personalized managers, a valuable resource for advertisers seeking fresh content marketing strategies.
Cointraffic ensures the ads it serves appear on the most reputable crypto websites, including the esteemed CoinCodex.
Advertisers gain access to various formats, catering to maximum engagement and impact.
The platform's press release (PR) service presents a powerful opportunity for clients to reach a global audience of crypto users through up to 150 websites, enhancing brand visibility and awareness.
Major Benefits of Cointraffic –
5+ years of successful crypto-centric ad campaigns.

Trusted by top clients like KuCoin and Bitpanda.

Accepts crypto and fiat payments for convenience.

Assigned personal managers for tailored strategies.

Ads displayed on reputable crypto websites.

Diverse ad formats for maximum engagement.

Press release service reaches a global audience.

Optimized ads for desktop and mobile platforms.

Geo-targeting customization for precise targeting.

Highest CTR in the cryptocurrency market.
Quick Links:
Conclusion: Best Crypto Ad Networks 2023
Navigating the ever-expanding world of cryptocurrencies demands innovative and strategic approaches to advertising.
The best crypto ad networks showcased in this article demonstrate their prowess in helping businesses connect with their target audience and drive meaningful results.
From global impressions and authentic audience engagement to tailored ad formats and marketplace opportunities, these networks empower advertisers to make a significant impact within the crypto community. 
As the crypto industry continues to thrive, the power of effective advertising through these networks remains instrumental in fostering growth, awareness, and success for projects and businesses alike.