1. Classic Shell
One of the best software, I personally love it and I have used it for the past 3 months now and can still explore new things when I get into the setting panel of this software.
The software easily allows you to pin Windows 8 apps that were accessible to you previously. It also offers you customization for almost every aspect of the menu.
Using this you also have an option to set up the explorer and Internet Explorer 9 to suit you better.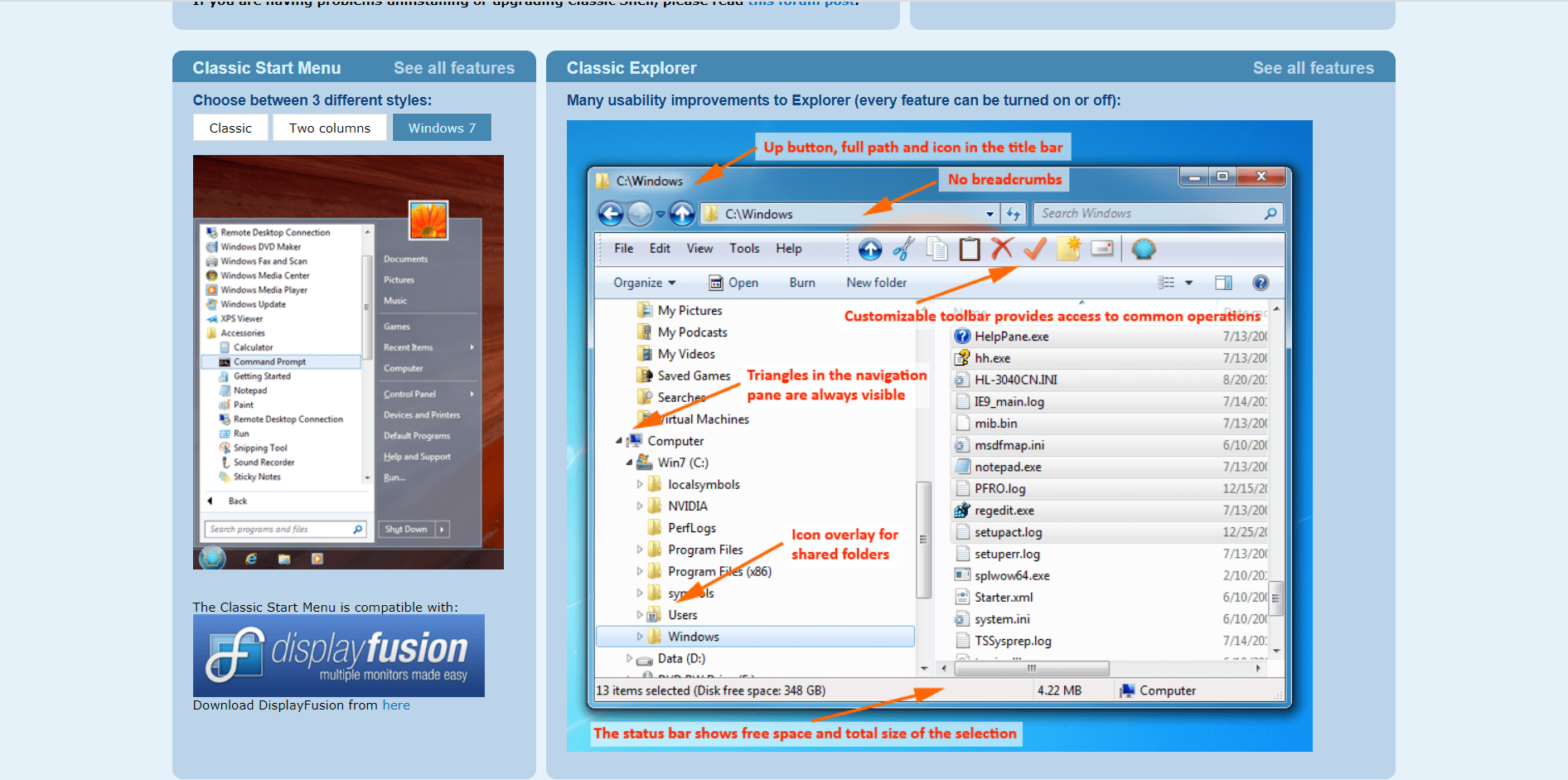 This app takes you back to the same windows 7 style UI for your start menu, the app lets you easily launch all the metro apps straight from the desktop, however it lacks the feature of pinning up the metro apps.
But it seamlessly speeds up the launching time of the apps. The software is highly customizable, it also offers you hundreds of skins and starts buttons to choose from.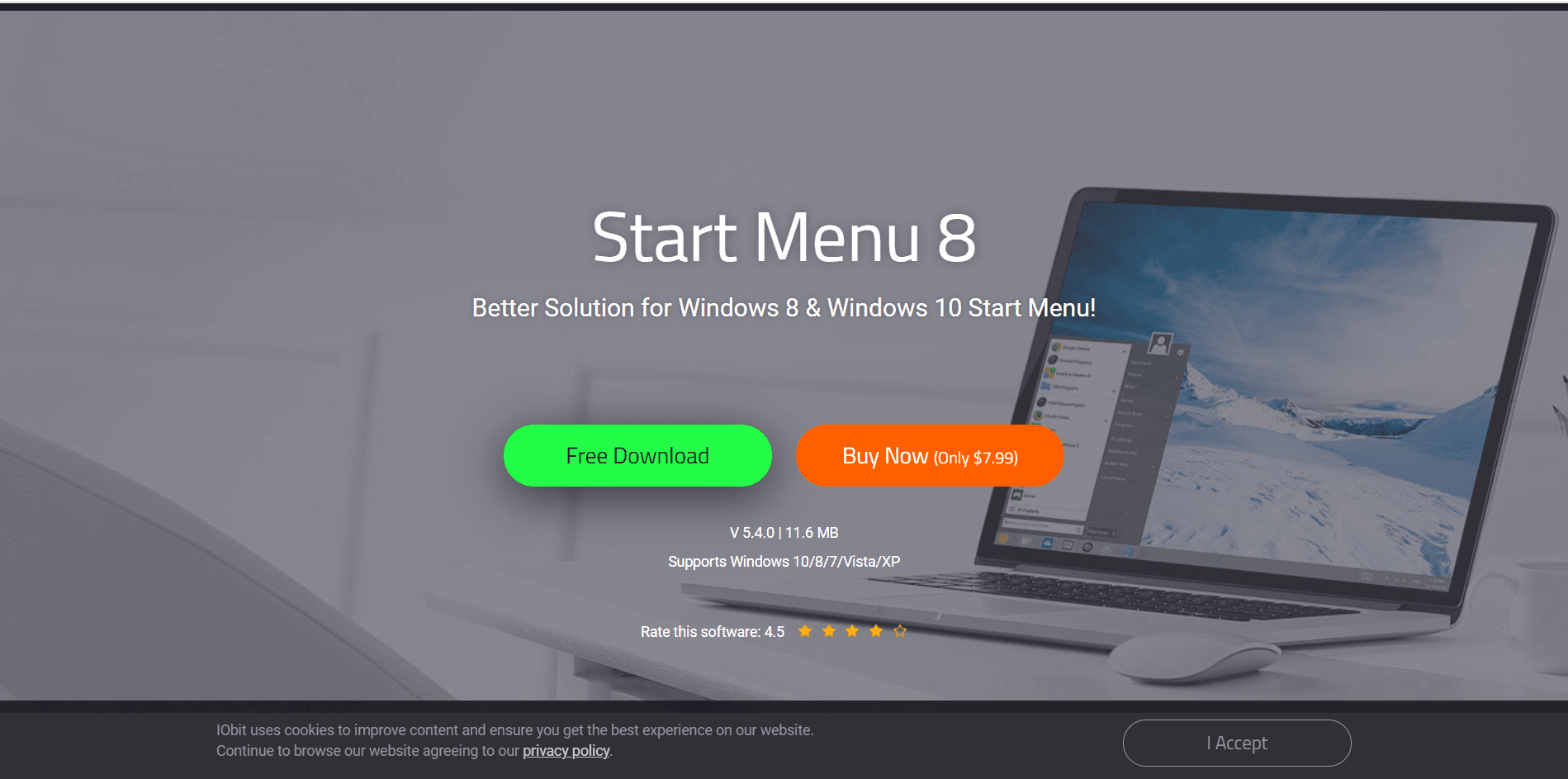 Well unlike all others this app is not even an inch similar to any old start menu type. Rather it's a completely redesigned and refreshed design of a windows start menu.
However, I must inform you that this app is a bit large and may slow down the performance a bit, but trust me you won't mind compromising that thing, for the host of other features that it offers, you will just love playing around with this app.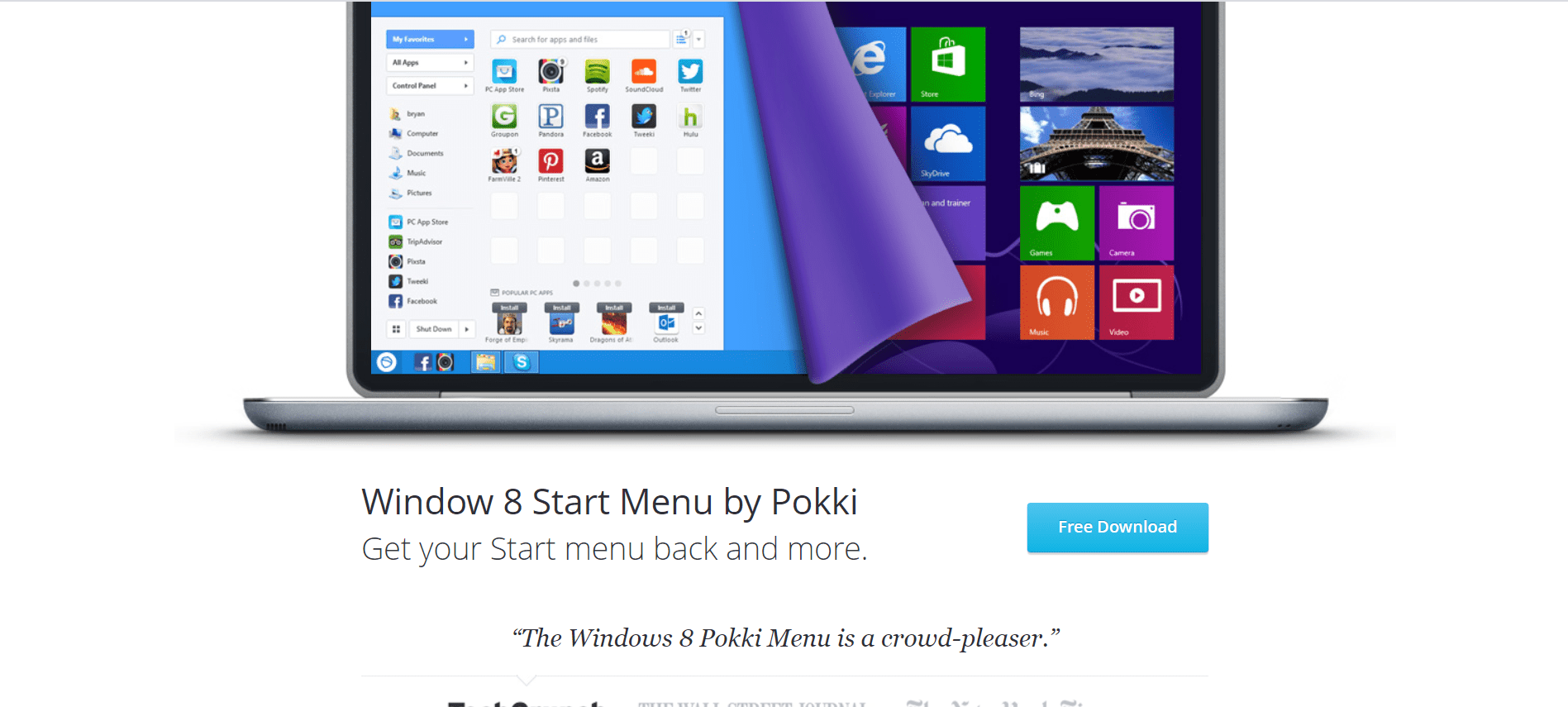 Well according to me this app is not that useful for you if you are a kind of a person who completely hates the retro menu of Windows 8.
Because this app will just tweak the stock Windows 8 menu a bit but will make it look even more attractive and will also add a lot of functionality to it.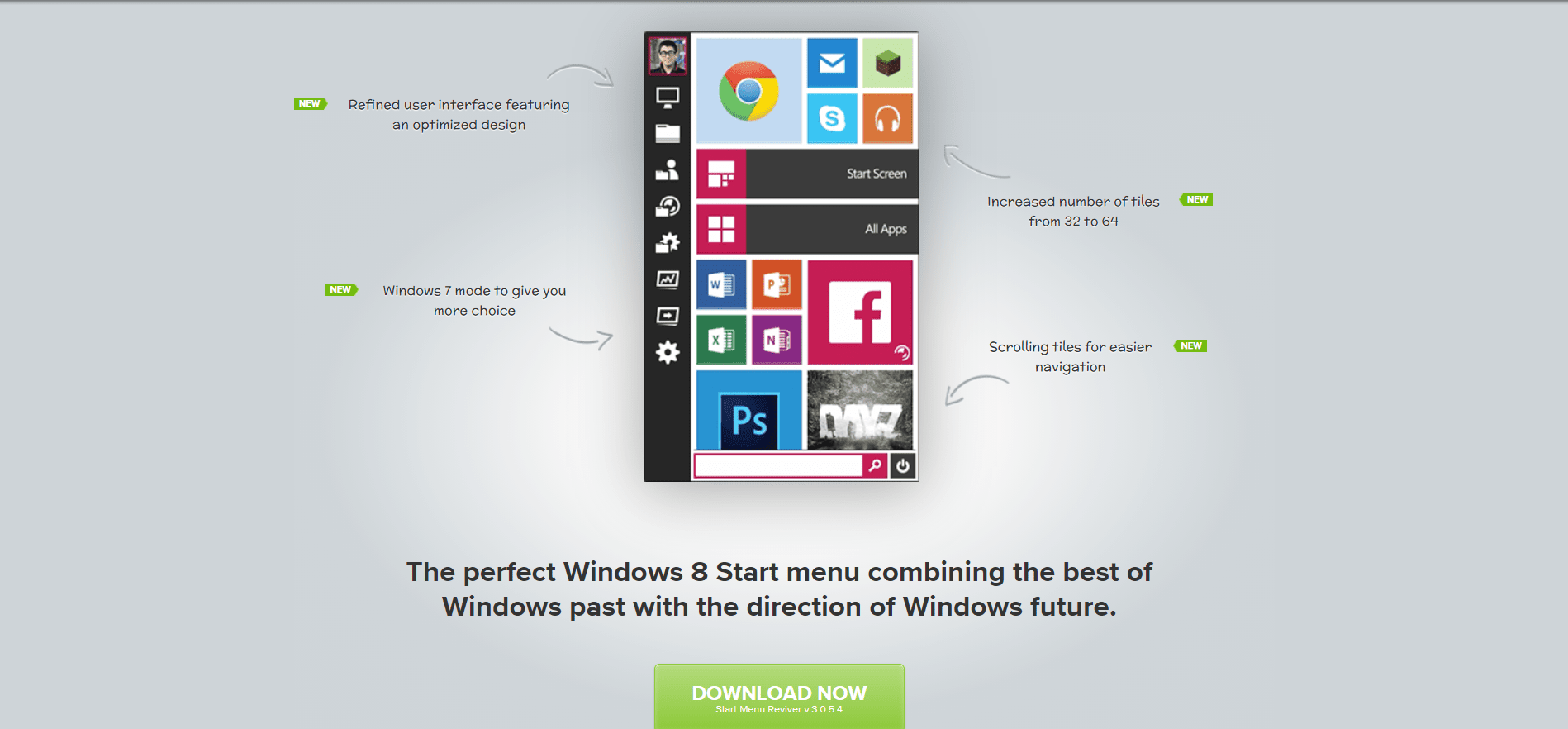 Another decent app that will take you to the same old Windows 7 style UI. But has a lot more on offer here with all its customizability and bright colors.
You will definitely love it if you are windows, 8 lovers.
This also allows you to pin up all your metro apps in the start menu.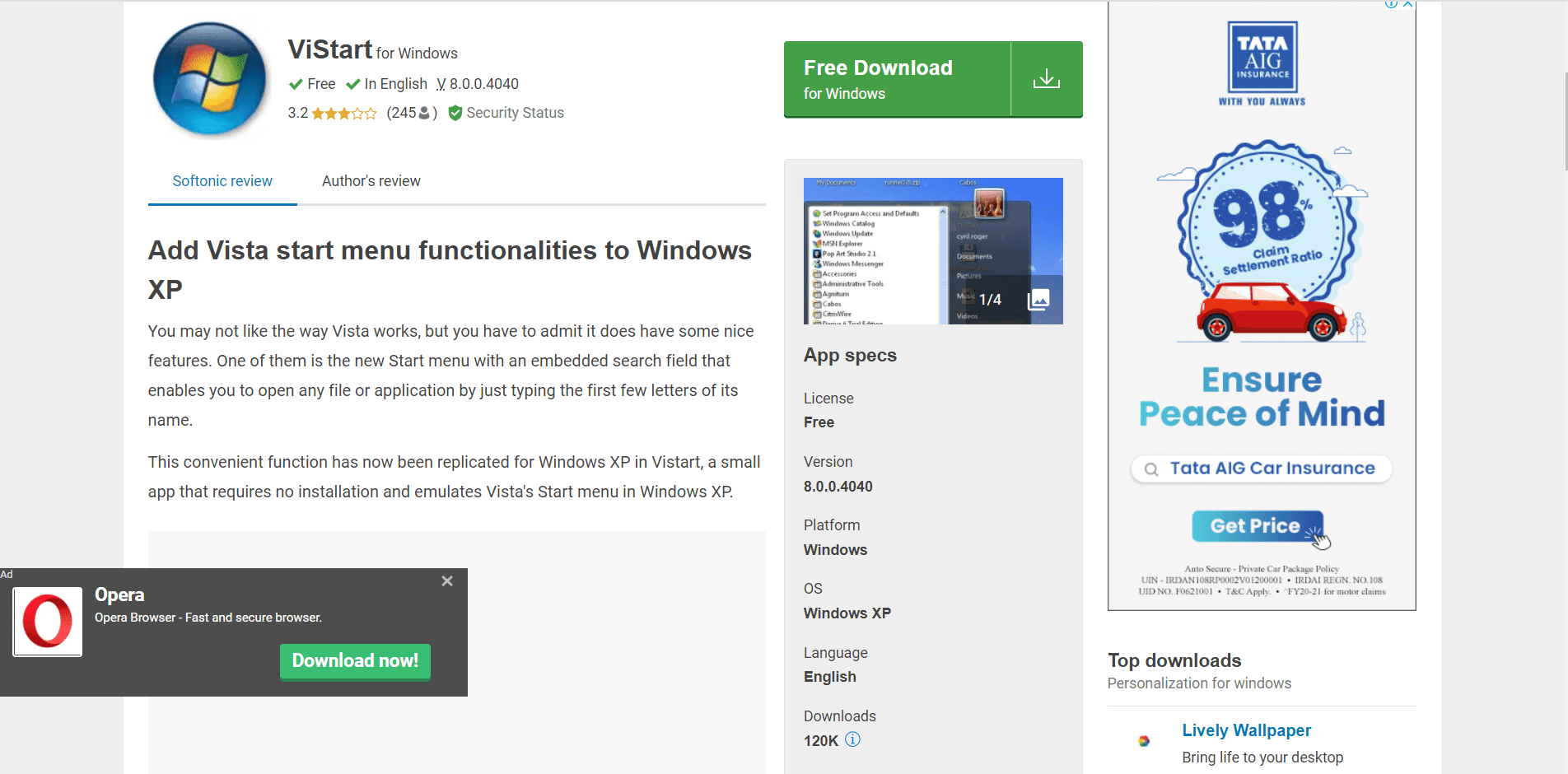 Quick Links-