Instapage and Leadpages stand out as two of the top contenders in the world of landing page builder tools. 🏆 In this comparison, I'll highlight the unique strengths of each and guide you in determining the best fit for your requirements.
To ensure you have all the facts, I will thoroughly examine the features, design options, templates, user-friendliness, and pricing details of these platforms.
So, Let's Get Started: 🚀
Leadpages Vs. Instapage: Main Differences
Leadpages 
Instapage
Pricing 
Standard – From $37/month

Pro – From $74/month

Advanced – Upon request

Building – From $149/month

Converting – Upon request

Number of templates 
200+
500+
Number of integrations 
40+
120+
Widget placement
Snap into place via pre-determined placeholders
You can place widgets wherever you like
Mobile previews
Non-editable
Editable
Smart sections
No
Yes
Collaboration tools 
No
Yes
Built-in pop-up and sticky bar builders
Yes
No
Instapage vs. LeadPages 2023: Overview
Instapage Overview: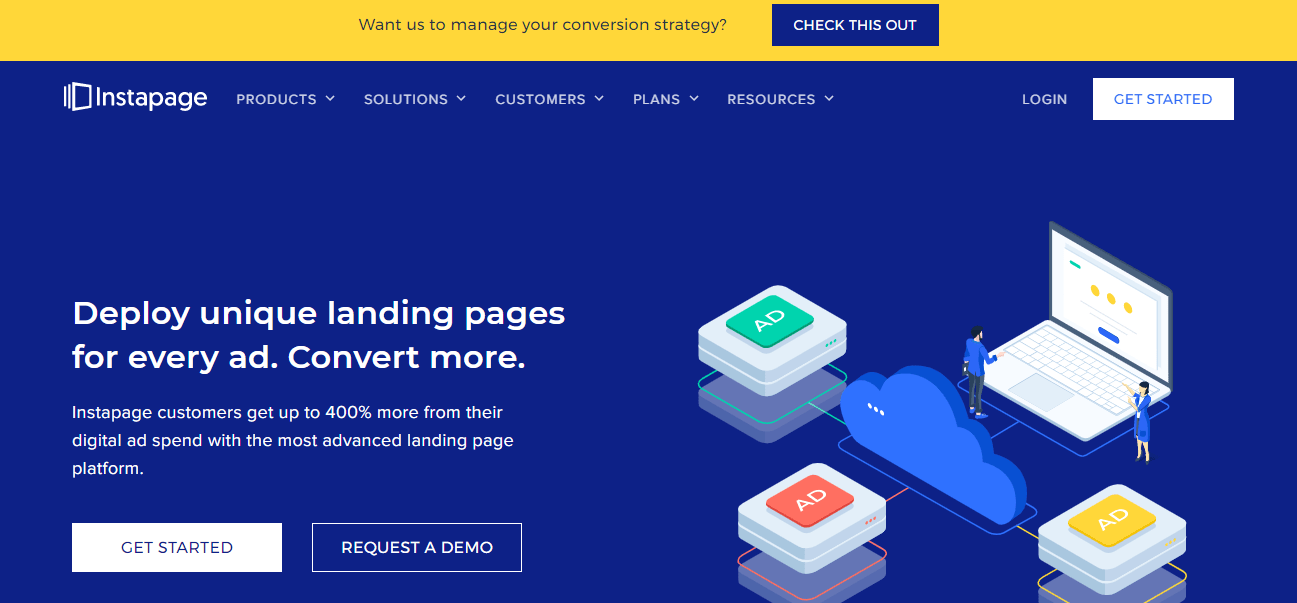 Instapage helps marketers create unique landing pages that work better for their campaigns. You don't need to be a developer to use it. It's easy to understand and lets you make landing pages for different groups of people and goals. This makes your campaigns work even better and earn more.
But it might not be the best choice for beginners. One big reason is the higher cost, which might not fit everyone's budget. Even though it comes with many great features and expert help, it could still be too expensive for some.
If you're just starting your online business, take a good look at your budget. Make sure you truly need the special things Instapage offers before deciding on a plan.
Leadpages Overview:
This is one of the most popular and best software tools available to create a premium Website and Landing page. When you open the official website of Leadpages, the home page says, "Turn Clicks into Customers".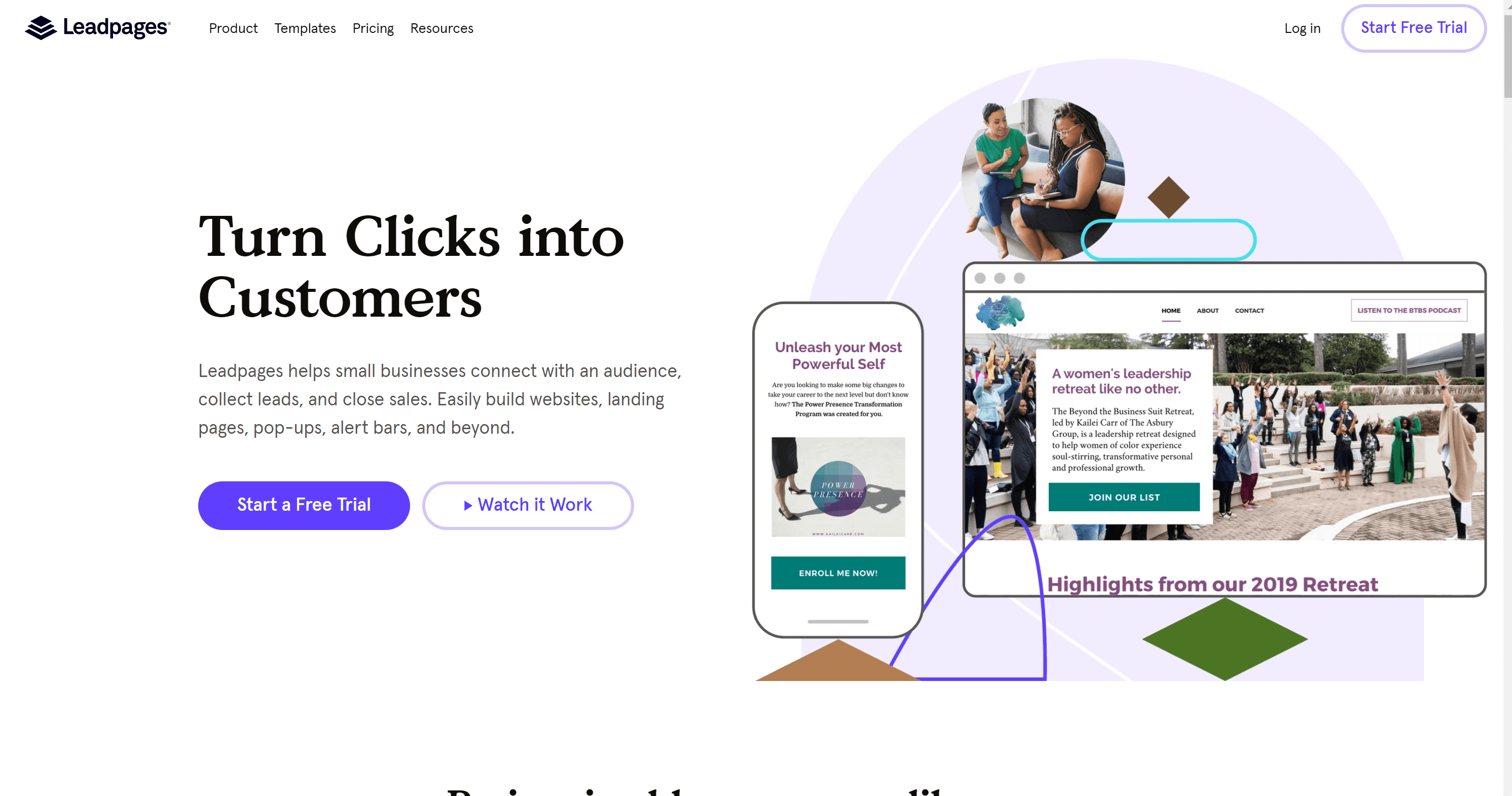 This says it all. It is a drag-and-drop software tool that can set up various elements like landing pages, email sign-up forms, webinars, courses, alerts, pop-ups, and more.
Leadpages is the best website builder that enables entrepreneurs and marketers to easily publish web pages, generate leads with confidence, and convert clicks into customers consistently.
Leadpages help you get started and stay in business online, with everything from landing pages of websites.
Which One to Choose: Instapages vs. Leadpages?
🎉 I'm excited to tell you why I think Leadpages is the best.🏆
I've personally experienced the magic of Leadpages, and I can tell you it's like having a marketing wizard at your hands. ✨ With its user-friendly interface and drag-and-drop editor, creating stunning and high-converting pages or landing pages becomes a piece of 🍰. No more coding headaches or patterns that are hard to understand.
Oh, and the templates! Leadpages has a vast number of themes that are not only attractive but also set up to get the best results. People will be saying "Wow!" to you in no time.
But there's more to come! Leadpages is more than just a landing page builder. It's a complete answer that lets me make pop-ups, alert bars, and even meetings without problems. What a wide range of options!
And here's the cherry on top 🍒 – Leadpages' data and A/B testing tools let me fine-tune my pages so that they convert at sky-high rates. It's like having a crystal ball that shows me what my community likes best.
With Leadpages, I feel like a marketing rock star because I can quickly get leads and turn them into users who stick with me. So, if you're looking for a tool that brings the 💥BOOM💥 to your online marketing game, Leadpages is the clear winner in my book! 🎉🚀
Instapage Core Features
The following is a list of some of the most popular features in Instapage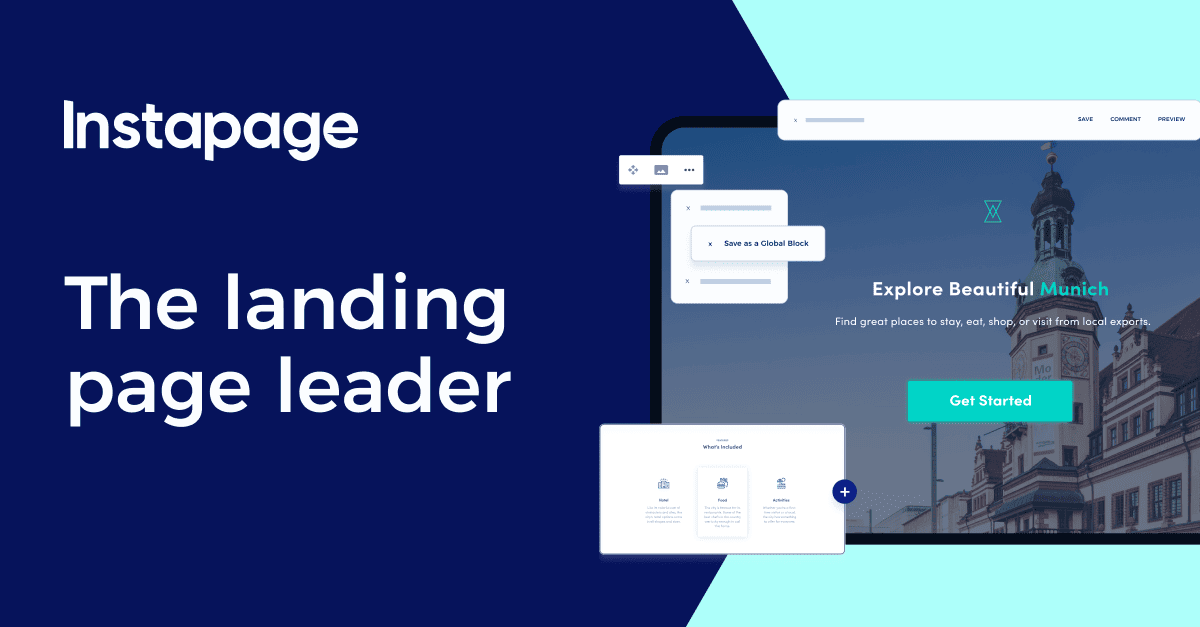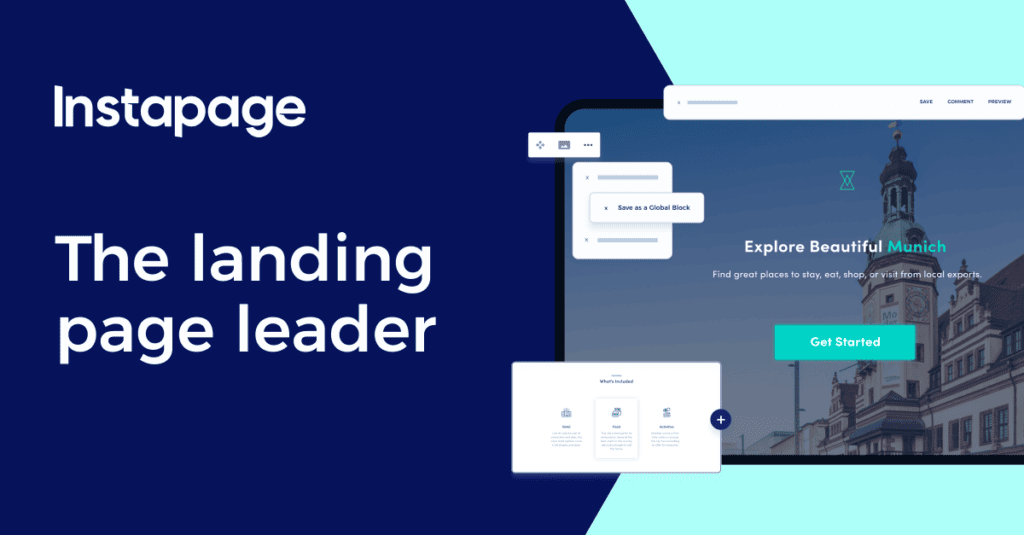 Pre-hosted Landing Pages: Instapage will host your landing pages and provide an easy-to-use plugin that will allow you to efficiently run the pages on your domain.
Free Templates: Select from more than 200 available free templates, or purchase additional templates from Envato.
Comprehensive Integration: Sync your landing pages with customer relationship management systems, email marketing providers, and more.
Freeform Drag and Drop Editing: This framework allows you to create comprehensive landing pages by dragging and dropping elements in a grid-free environment.
Streamlined Split Testing: It is a feature that allows you to optimize the designs of your landing page in a much more effective manner. It is a quick and easy A/B testing option.
In-built Analytics: The integrated analytics feature provides valuable data and connects with third-party services for advanced data, including heatmaps.
Collaboration Tools: The availability of a wide variety of collaboration tools makes it simpler for teams to cooperate in developing efficient landing pages.
In addition, Instapage includes a function for intelligent collaboration that enables team members to provide feedback on particular page design aspects.
AdMap: Instapage has a tool called AdMap that lets you link your ads to your landing pages. This feature gives you several benefits that will help you handle your advertising campaigns better:
Complete Campaign View: AdMap gives you a complete view of how your ad campaign is set up. It lets you see how well your ads match up with your landing pages so you can make sure your marketing is more cohesive and effective.
Correlation Assessment: With AdMap, it's easy to figure out how well your ads and landing pages go together. This lets you figure out how closely they fit and if you need to make changes to improve the performance of your campaign.
In addition to AdMap, Postclick Score is another helpful tool Instapage Offers. This feature looks at how the number of ads and the amount of personalization affect each other. This helps your efforts in the following ways:
Improved tailoring: The Postclick Score feature tries to get a personalization ratio 1:1 between the ad and the page. In other words, it helps you ensure that your ads and landing pages are exactly what your target audience wants and needs.
Using these features together gives your advertising a competitive edge, ensuring that your words hit home with your audience and leading to better campaign results.
Thor Render Engine:
The Thor Render Engine is used by the Instapage landing page builder to make high-performance web pages. This technology allows you to create fully flexible pages that load quickly and easily. The app does this by making the following changes to its HTML structure:
Streamlined Code: Instapage intelligently revises your pages' HTML and CSS code, removing any redundant or unnecessary lines that could hinder page loading speed.
Image and Video Optimization: Instapage uses lazy loading for images and videos to ensure that media material only loads when needed, which speeds up page loading even more.
Instapage also has an AMP (Accelerated Mobile Pages) page builder and these improvement tools. This feature takes your mobile optimization approach to the next level by letting you make pages that work great on mobile devices and load very quickly.
Leadpages Core Features
The following is a list of some of the most fundamental features found in Leadpages.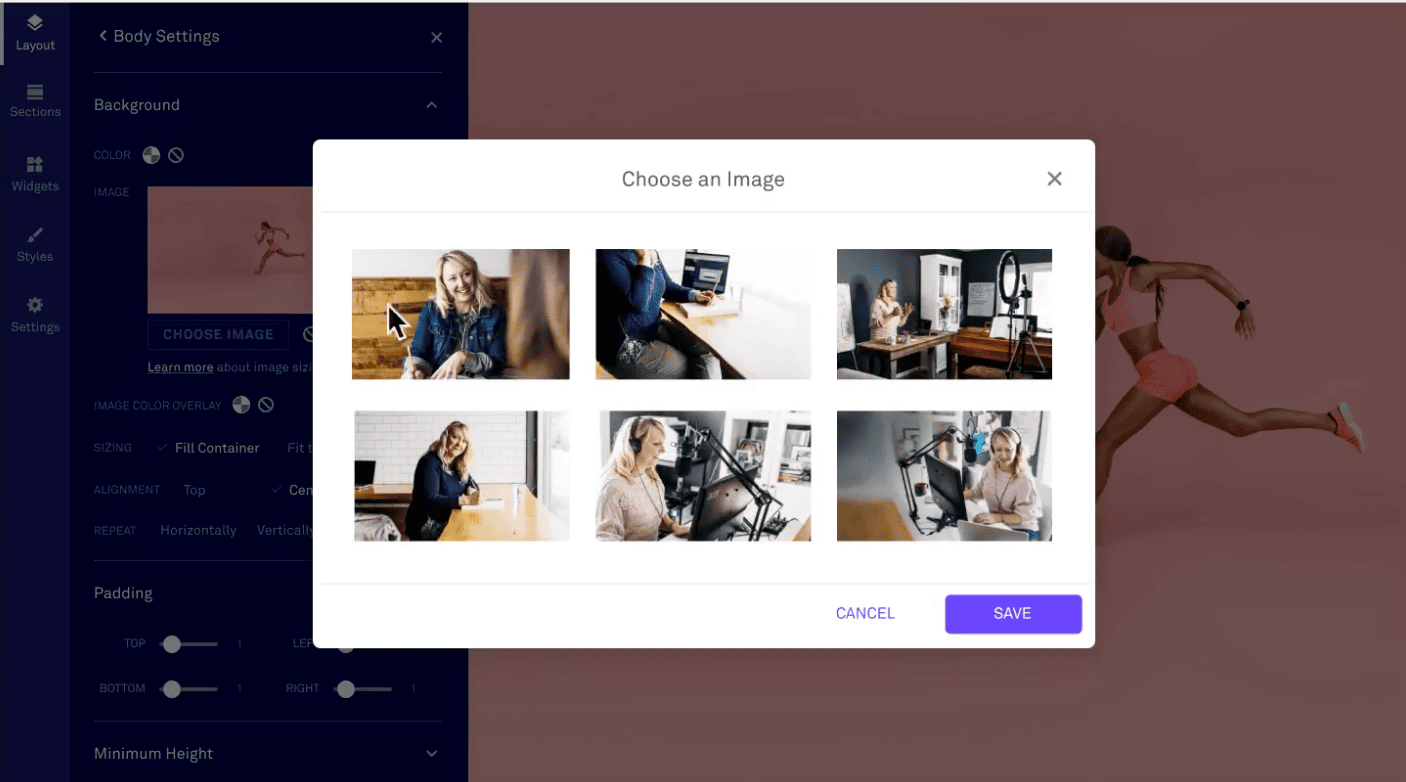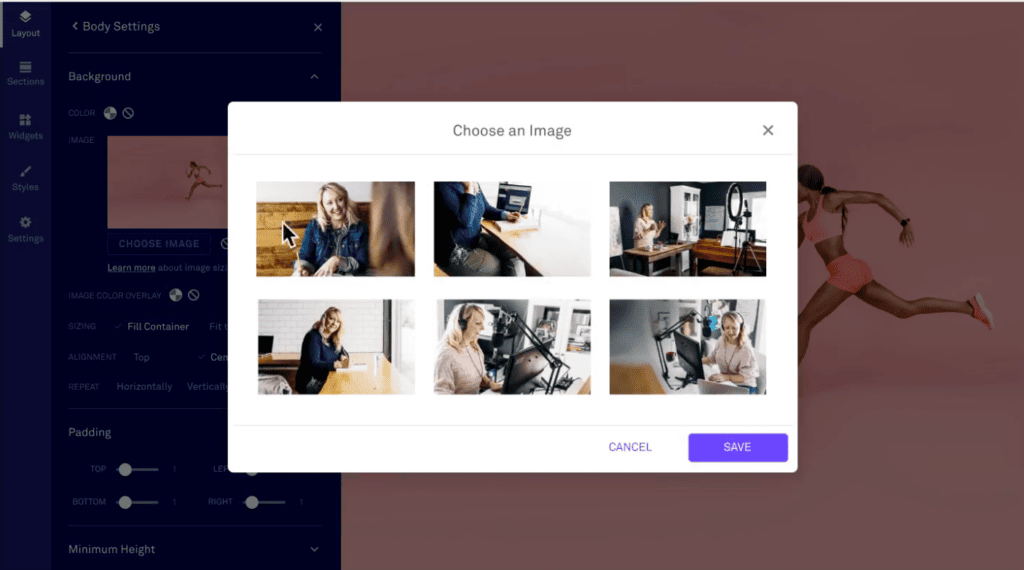 The landing page builder is a freeform, drag-and-drop editor that enables users to construct or redesign an existing complete website based on a tried and tested landing page design.
Alert Bars: Construct visually appealing notification alert bars to increase your lead list's size while promoting your products and services.
Two-step Opt-ins: Increase conversion with Leadboxes (rapid opt-in functionality) and add subscribers by signing them up with Lead links (link signup feature).
Diverse Integrations: Connect to the payment gateways, webinar tools, publishing platforms, customer relationship management systems, and more of your choice. Leadpages has integrated checkout pages and payment via Stripe, so you can quickly sell your services online. Connect to external analytics services or view detailed analytics data directly within your dashboard if you can access third-party analytics.
Integrations with Websites: You can publish landing pages straight to your website using a plugin or edit the HTML manually.
In addition, Leadpages makes it possible to set up split testing in a more streamlined manner. Because of this, you can optimize your landing pages much more quickly.
Instapage vs. Leadpages: Templates Selection
Templates are essential features that clarify website pages and the creation process. They are readily available and easy to use and can be customized to fit your brand's requirements.
Templates: Instapage has more free templates
Instapage had more than 200 free landing page templates, ranging from simple plans that look like wireframes to fully designed templates (you can see both in the picture below):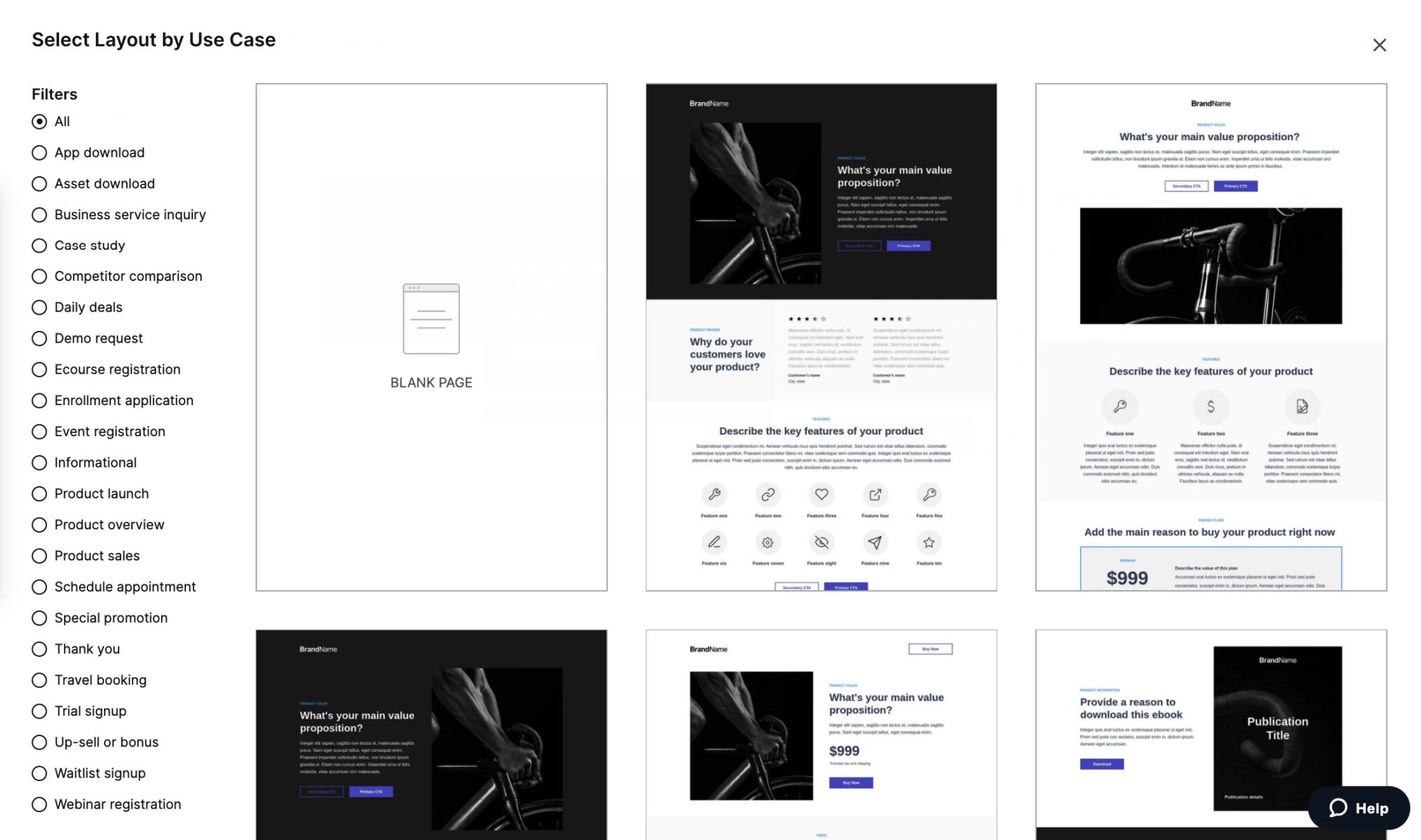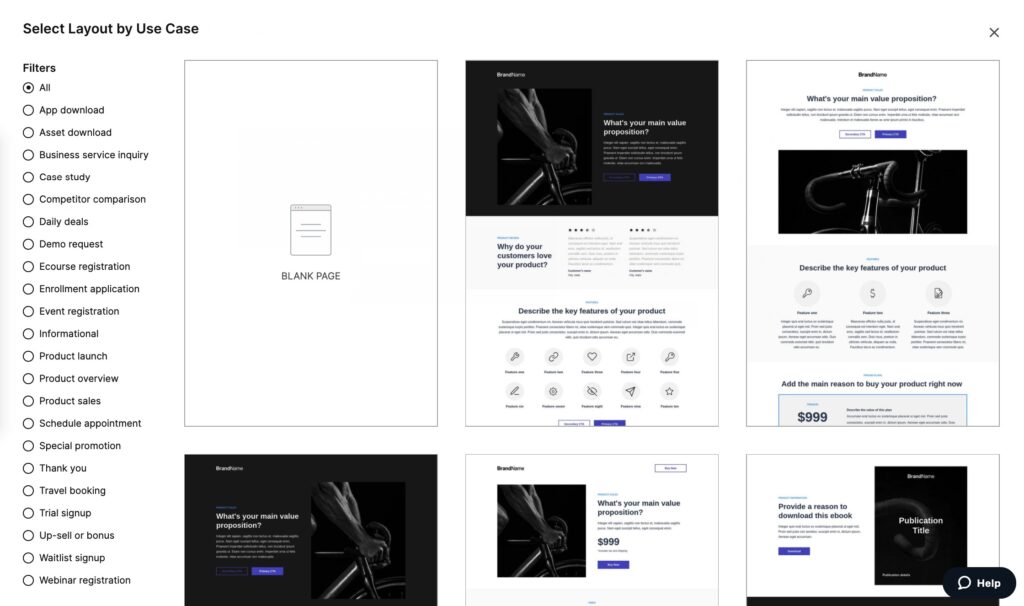 You can sort these themes by type, just like you can on Leadpages, but the sorting and filtering choices on Instapage aren't quite as detailed as those on Leadpages. You don't have the option to sort by:
Instapage definitely wins on quantity, though.
Because you can use more than 200 free models right away. Leadpages, on the other hand, have a smaller range.
Leadpages offers 130 drag-and-drop designs, while Instapage offers about 200 themes since Leadpages' premium store is only available for the "standard" designer.
Some Instapages Free Templates 
Bloom – Responsive Multipurpose Templates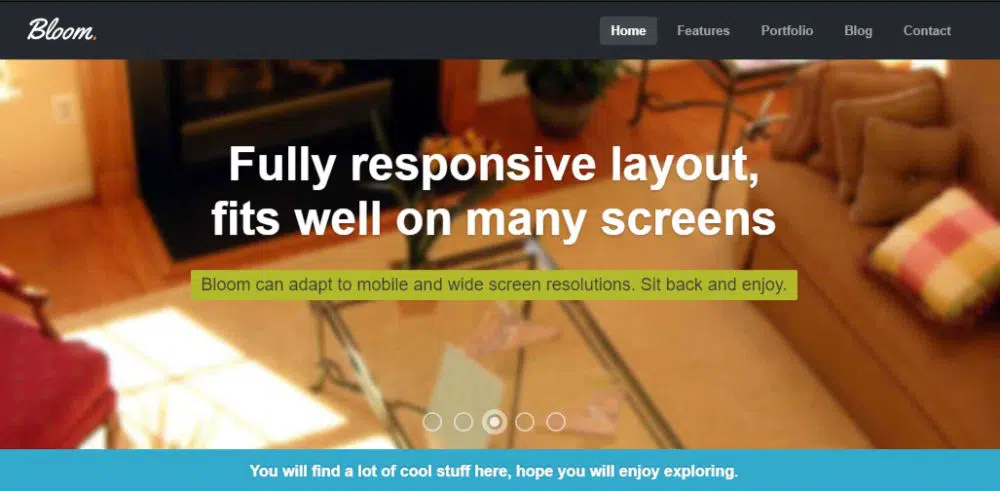 Bloom is a template that can be used for many things. Available on both computers and phones. It works on every gadget and can be used by any business.
Mountain – Marketing Instapage Template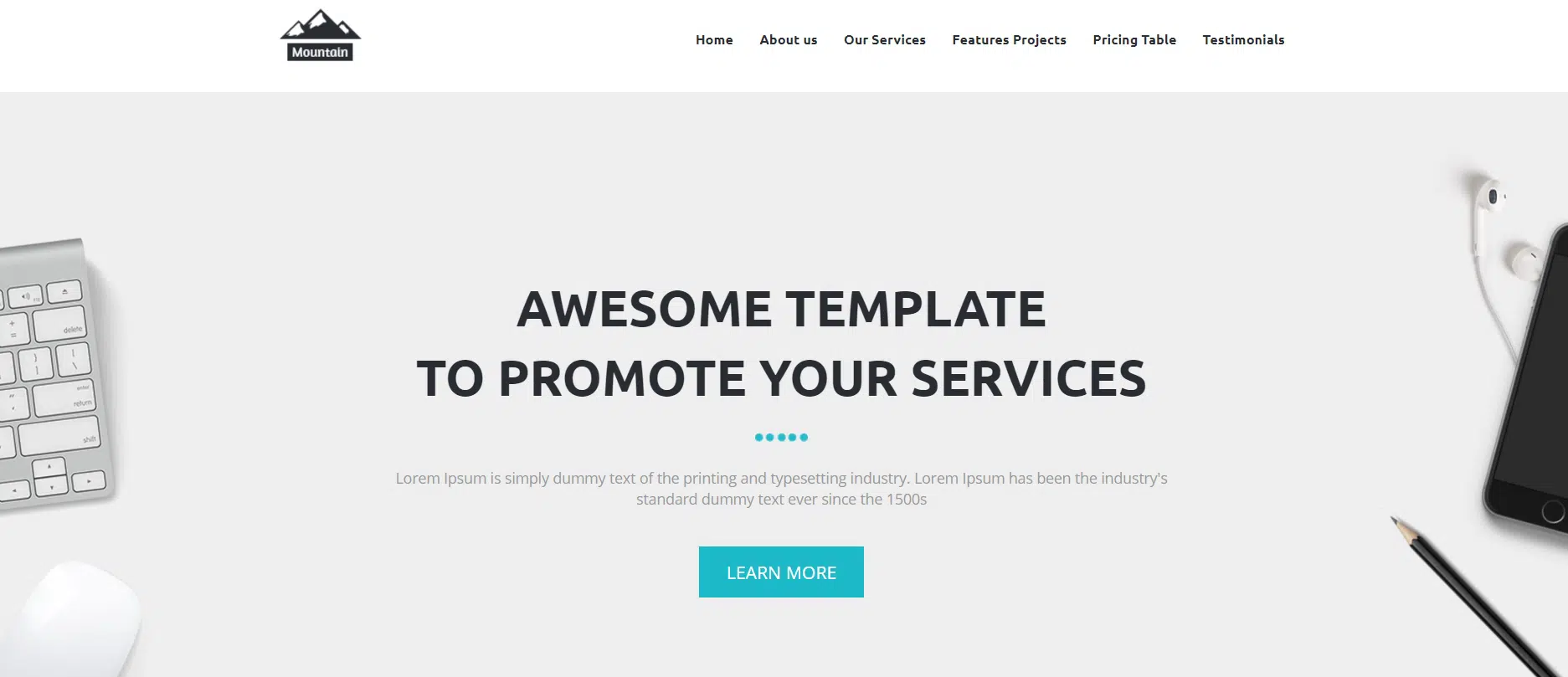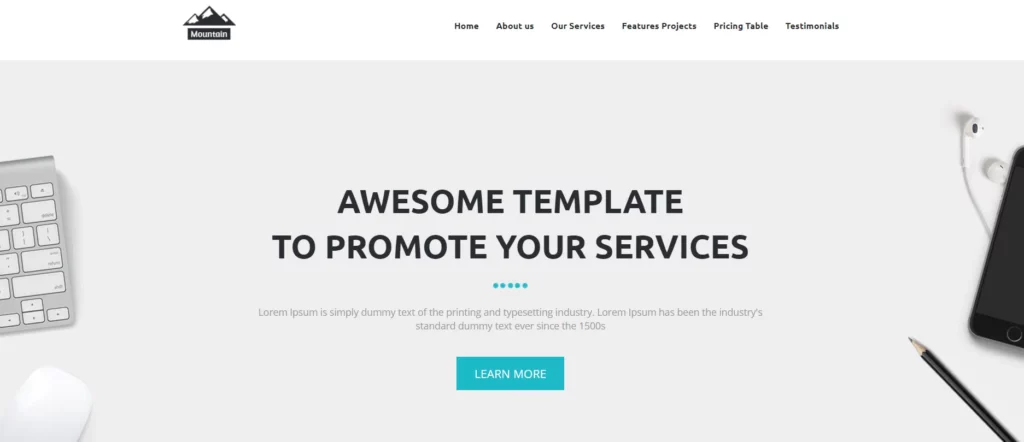 The mountain is an Instapage template with a simple style and a big logo with a lot of text. It also lets you show off your goods on a big horizontal image. It was made for marketers, business owners, and agents who work professionally.
Leadpages Template Selection
Leadpages had more than 130 free options for its drag-and-drop designer. The following kinds of pages are covered by these templates:
Checkout
Coming Soon
Ebook
Launch
Lead Capture
Newsletter
Opt-In
Pre-Cart
Product
Promotion
Sales
Thank You
Upsell Bonus
Video
Webinar
And here's another thing about Leadpages that I like:
Sorting by "Highest Converting" makes it easy to find the landing page themes that lead to the most conversions based on the data Leadpages has collected.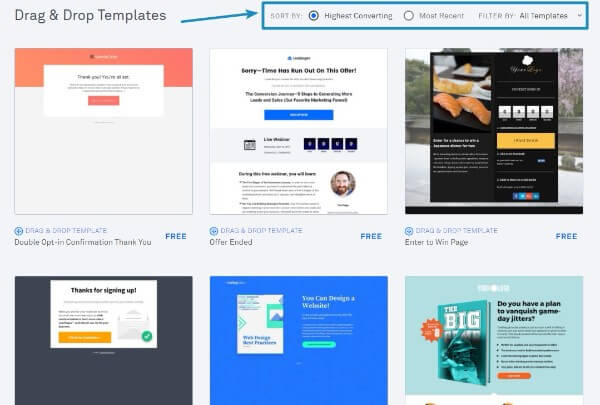 Even though these two features are small, they help you find the best style from the 130+ options.
Lastly, style is subjective, but most of these themes look good. They're better than anything I could make myself with a blank template.
There are hundreds more free and paid themes for Leadpages' older "standard" editor and free drag-and-drop designs.
Even though these can be used, I find the regular editor less valuable than the newer drag-and-drop editor, so I give these themes less weight.
Leadpages Vs. Instapage: Building Pages At Scale
When managing multiple clients or landing pages, organization and productivity are essential. Leadpages and Instapage offer different tools to help with this.
Leadpages:
Leadpages offers a useful feature called sub-accounts, which allows you to link multiple secondary accounts to your primary one.
You can easily manage your sub-accounts by logging in once to your main account. Additionally, each sub-account has its unique email address and password for logging in.
This feature is handy when making landing pages for multiple clients. You can create a separate sub-account for each client, making it easier to manage and build landing pages specific to each client.
Also, sub-accounts let you give your clients their login information so they can review your work and make changes independently.
But it's important to note that Leadpages doesn't have intelligent sections, so you can't simultaneously change sections on multiple pages.
Instapage:
At Instapage, there are two exceptional features known as Instablocks and Global Blocks. They allow you to store page blocks for future use and modify many landing pages simultaneously. This feature is handy for quick and easy editing on different pages.Instapage Core Features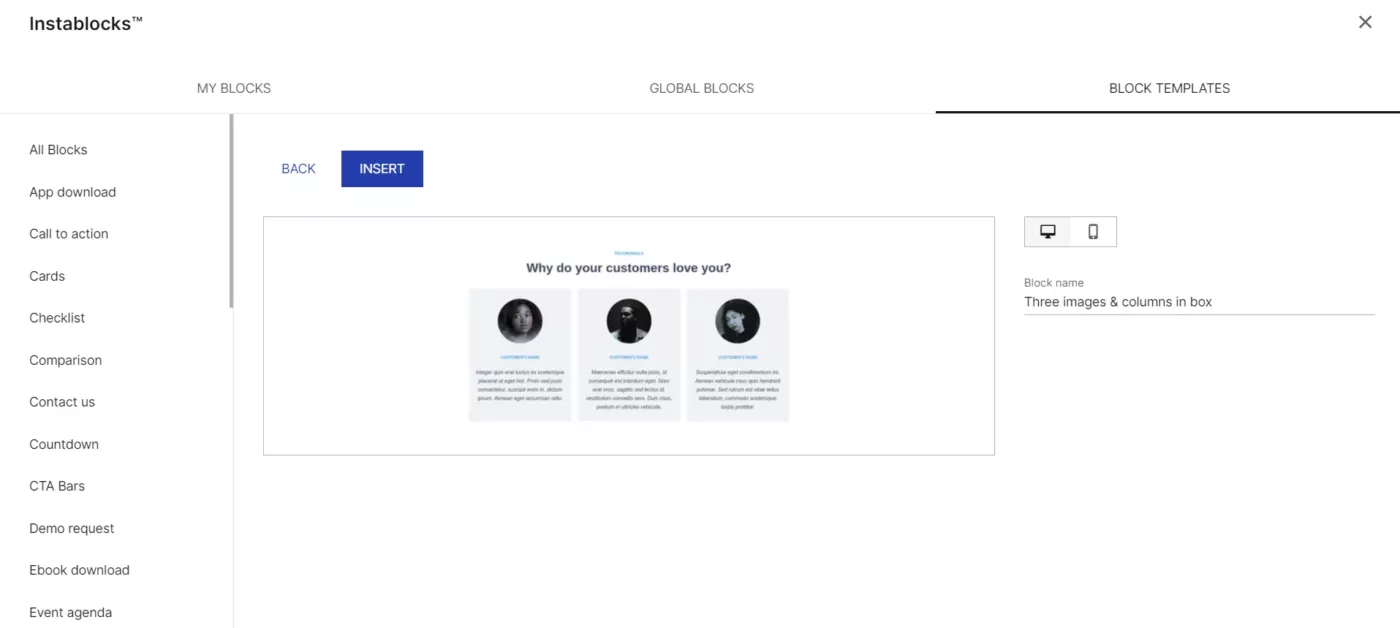 Instapage also has Workspaces, which are like sub-accounts on Leadpages. You can make multiple workspaces within your master account.
Each workspace has its pages, integrations, domains, team members, and data. This tool lets you customize and organize things in a lot of ways.
Instapage goes one step further by letting you invite team members to your workspaces and give each member different rights.
These rights include "View," "Edit," and "Manage," so you can work together well and still be in charge of your projects.
Verdict:
In conclusion, both Leadpages and Instapage have valuable tools for handling multiple landing pages and clients, but they do so differently. Leadpages focuses on sub-accounts for client-specific management, while Instapage focuses on the convenience of Instablocks, Global Blocks, and different workspaces for effective teamwork.
Leadpages Landing Page Editor
The "Standard" Editor From The past
The newer editor uses drag-and-drop (released in 2016). You can use either one, but the drag-and-drop editor is much better, so that's what I'll talk about in this section.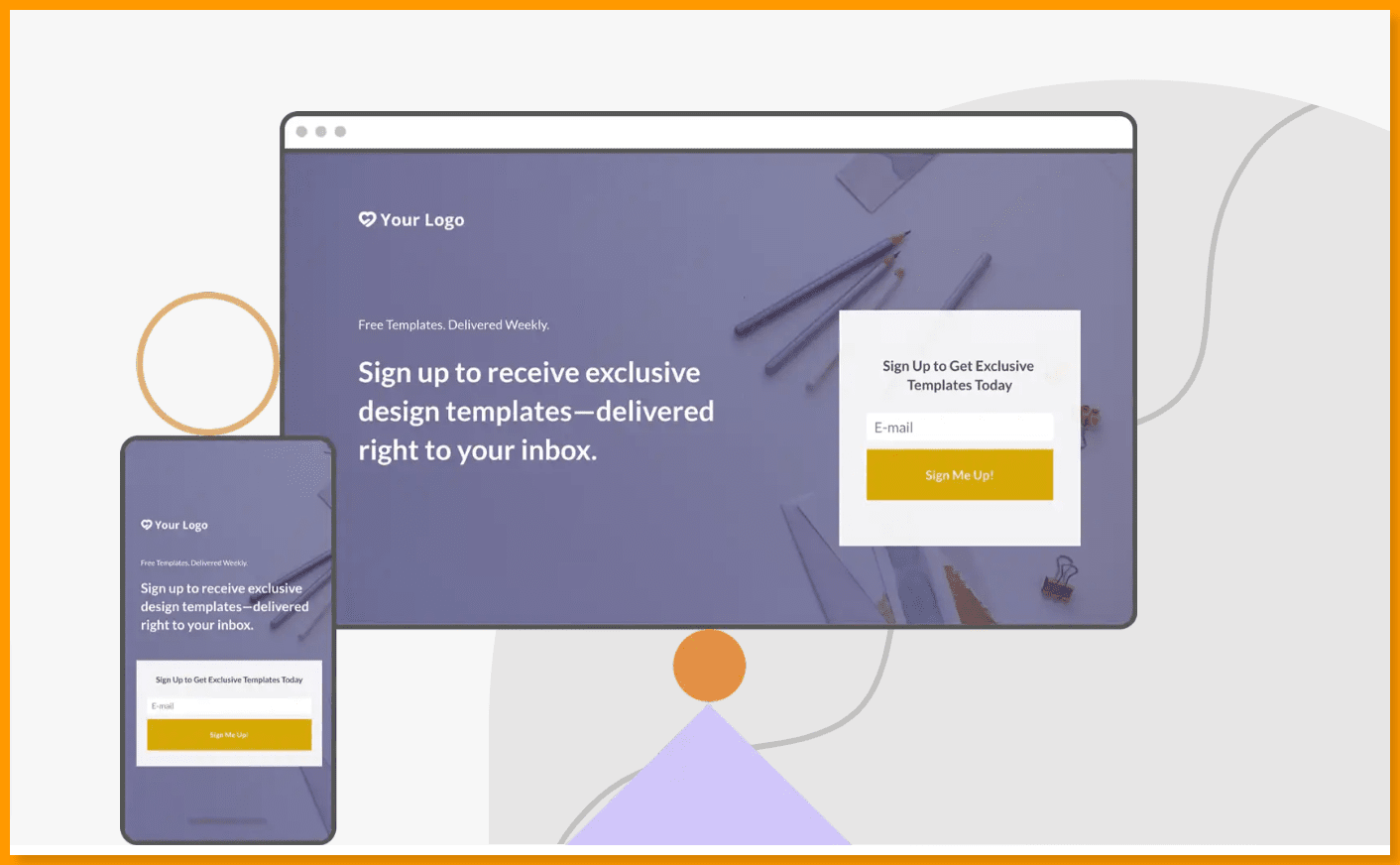 The grid-based layout of the drag-and-drop editor helps you build your design. You set up a basic framework of rows and columns and then drag individual elements into those spots.
If you've used WordPress landing page builder before, this interface should feel right at home:
Leadpages Move An Element
In the same way, you can change the size of each column in your design by dragging and dropping:
Move Columns Around
You can do more with the sidebar than just use the main drag-and-drop interface.
Add new things to the landing page (called widgets – more on these in the next section)
Style your page sections
Set up the stats
Grid-Based System on Leadpages
Instapage Landing Page Editor
Instapage doesn't use a grid for its drag-and-drop editor. Instead, it has an entirely free-form interface for building.
You no longer have to stick to rows and columns to find a place. Instead, you can drag landing page elements wherever you want on the page.
Instapage will give you tips on aligning each element correctly, but you can ignore those tips and put the part wherever you want.
You also get a menu where you can change your design's style in more general ways:
The Instapage menu for general style settings offers a grid-based system similar to Leadpages, which can be helpful but sometimes obstructive.
This is why I left this part up to your own taste. You should just go with the editing experience that seems right to you.
Instapage vs Leadpages: Widgets
Leadpage Widget
Available widgets: Leadpages has a greater selection of widgets
 Leadpage recently consisted of 18 widgets
Headings

Text

Buttons/links

Countdown

Pictures

Video

Line

Spacing

Html

Form

Checkout

Shares

Comments

Likes

Progressing bar

Icon

Images + text

Calendar + text
In comparison to Instapage, Leadpages consist of one unique widget named checkout widget, this widget allows you to sell fundamental digital products.
Leadpages incredibly function to maintain the delivery part of the process, and you can conveniently sell your products like e-books and webinar tickets directly.
Instapage Widgets
Compared to Leadpages, Instapage consists of only 11 widgets, namely:-
Instablock
Headline
Paragraph
Pictures
Image
Video
Button/links
Form
Shapes
Social shares
Timer
Html
Unlike Leadpage, Instaplan consists of only 11 pages, and these are the widgets that are missing from Instaplan:-
Checkout/sales module

Comments

Progress bar

Icon
📝 Tips For Great Landing Pages: 🚀
Clear and Concise Headline: Get your guests' attention with a catchy headline that clarifies your offer and its value.
Writing Copy That Sells: Write appealing copy that focuses on benefits and speaks directly to your audience's needs and wants.
Eye-catching Visuals: Use high-quality images and movies that relate to your message and make an emotional link to grab people's attention. 📷🎥
Strategic Use of Colors: Choose a color that aligns with your brand and evokes the desired emotions in your target audience.
Simple and Intuitive Design: Make sure your style is clean and easy to use so users can easily find your call-to-action (CTA). 💼
Powerful CTA: Your CTA should stand out, tell people what to do, and push them to do what you want.
Social Proof: Use comments, reviews, or trust badges to show your possible customers that you are trustworthy and build their trust.
Mobile responsiveness: Make sure your home page looks great and works perfectly on all devices, from smartphones to computers. 📱💻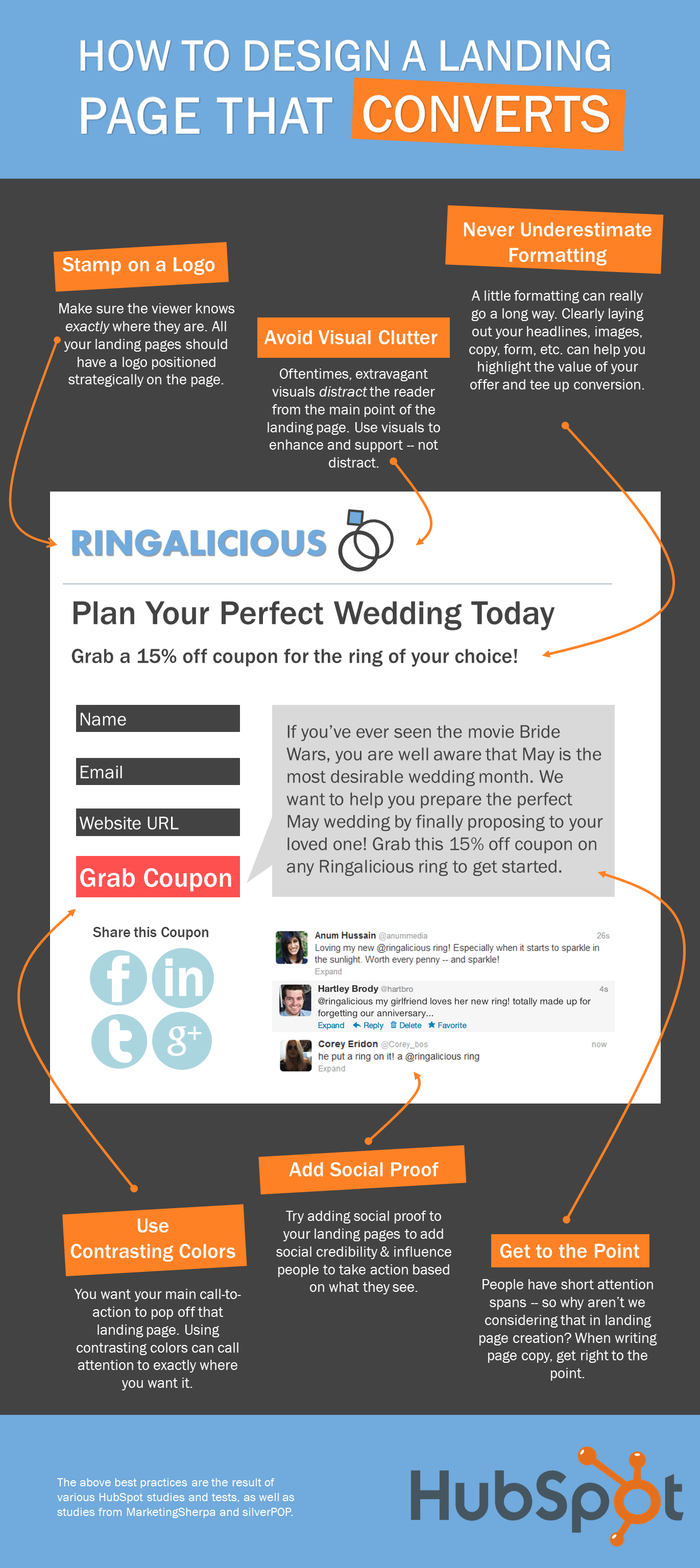 Instapage vs. Leadpages vs. Unbounce vs SeedProd – Which One is Better?
🚀 Ready for the ultimate showdown of landing page titans? Let's dive into the exciting world of Instapage, Leadpages, Unbounce, and SeedProd, where each platform has its own abilities! 🌟 They all offer the ability to build landing pages to convert traffic into leads and sales.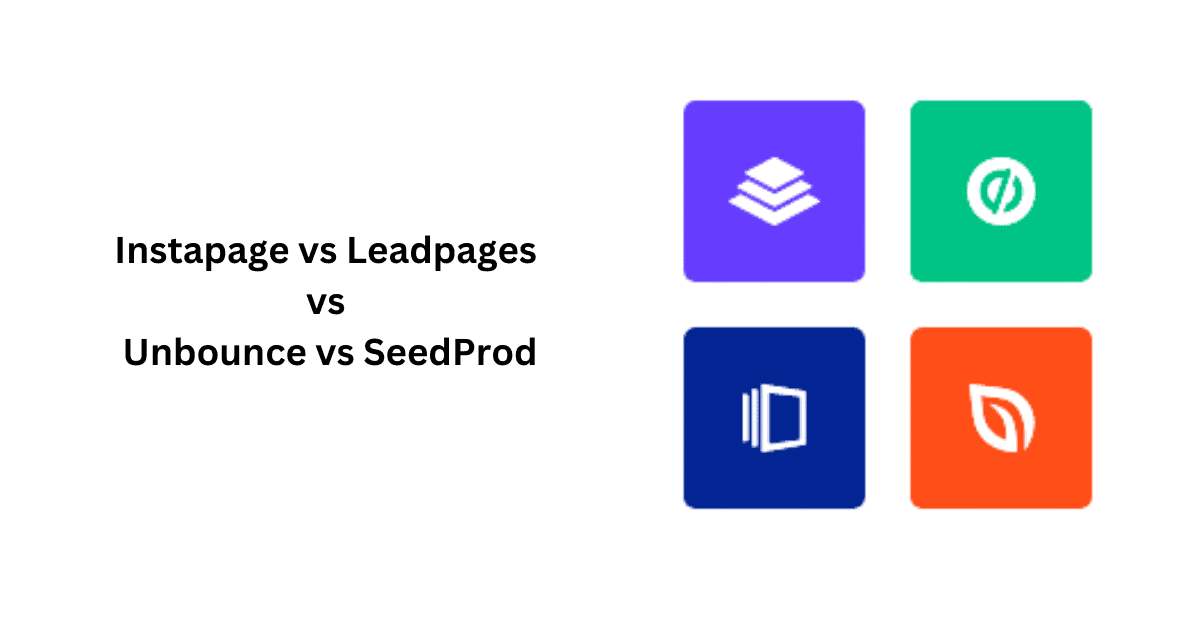 Instapage: Instapage is the best at making pages unique and personalized. Instapage gives you easy-to-use design tools and the ability to create landing pages that speak to your audience's hearts. With Instapage's robust data and real-time teamwork tools, you can track how well your page is doing and work smoothly with your team to get out-of-this-world results. It offers a variety of features, including popups, sticky bars, dynamic text replacement, and Smart Traffic optimization.
Leadpages: Leadpages is the master of ease and design that focuses on getting people to buy. Leadpages makes it easy for anyone, even if they aren't tech-savvy, to make landing pages that bring people to sign up. Leadpages is your ticket to a quick and successful landing page trip. It has a drag-and-drop editor that is easy to use and a vast library of professionally made designs.
Unbounce: Unbounce is the bold competitor for the most freedom and the best performance. Unbounce has a robust set of tools that you can use to make great landing pages, sticky bars, and pop-ups. A/B testing and dynamic text replacement take your sales to a new level and ensure you always hit the mark.
SeedProd: SeedProd is the rising star of coming soon and pre-launch pages. SeedProd specializes in making pre-launch pages that get people excited and get them to sign up early. With SeedProd's solid connections and ability to generate leads, you can be sure that your audience will be very interested in your big reveal.
Each site has its own group of loyal users, so the choice comes down to what you need and like. Are you looking for personalization that works as well as Instapage? How easy is Leadpages to use, and how well does it work? Unbounce can do a lot of different things and is good at optimizing. Or the genius of SeedProd before it went live?
Regardless of your choice, remember that these platforms have the tools to make your online profile soar and do great marketing. So put on your cape, use your marketing abilities, and fight for the best landing page! 🦸‍♀️🦸‍♂️💥
Leadpages vs. Instapage: Pop-up builder
Leadpages Pop-up Builder:
Leadpages is the best for making pop-ups that leave a lasting impression; Leadpages takes the crown! 🎉 With its easy-to-use pop-up builder, you can make pop-ups that are both eye-catching and fit your brand and message.

The interface allows for easy customization and precise targeting of pop-ups.
With advanced prompts and exit-intent technology, you can interact with guests just before they leave. This gives even hesitant prospects a chance to buy.
Leadpages' powerful analytics also give you helpful information about how well your pop-ups are doing so you can tweak your method for the most effect. Leadpages is the best place to go for pop-ups that get the job done.
Instapage Pop-up Builder:
The pop-up builder from Instapage is a force to be reckoned with when it comes to getting people to stay on your site.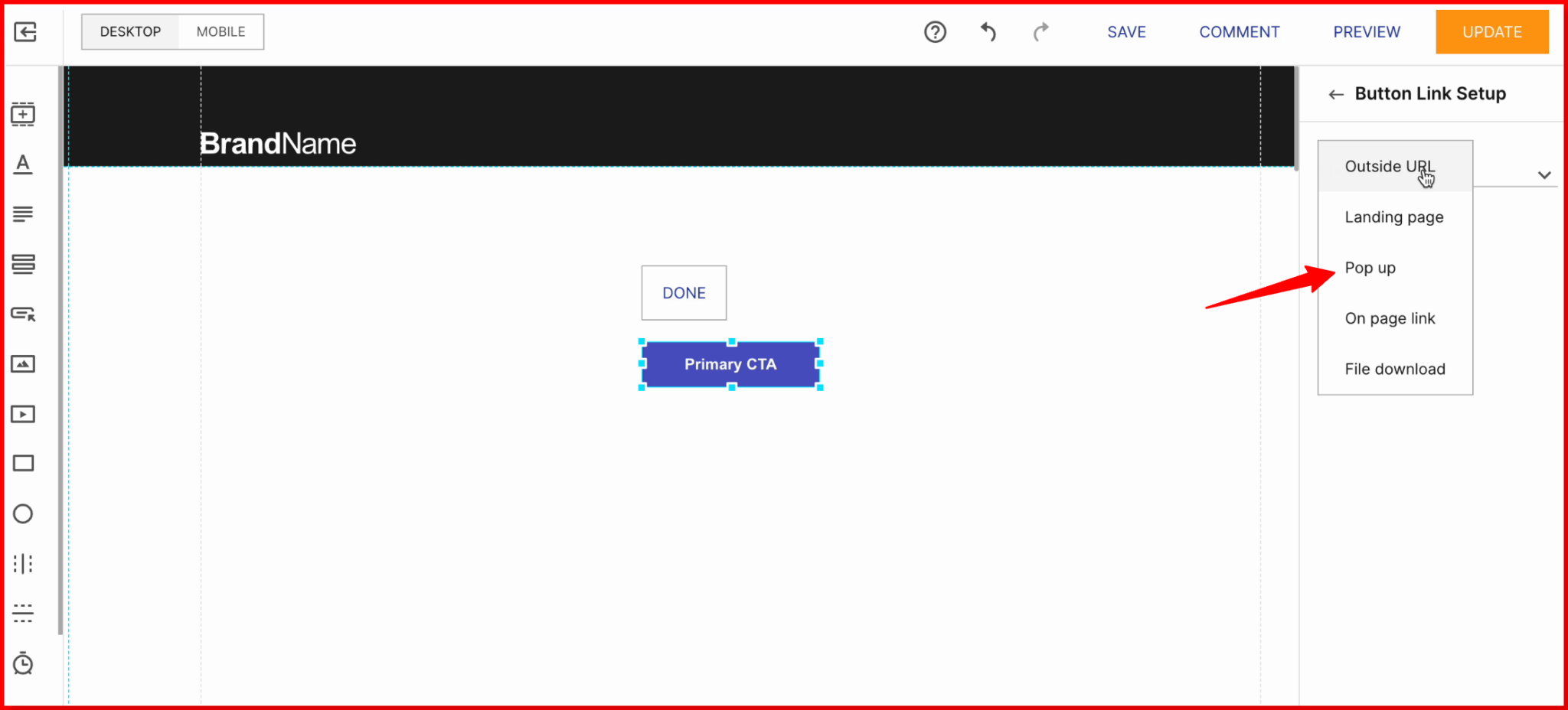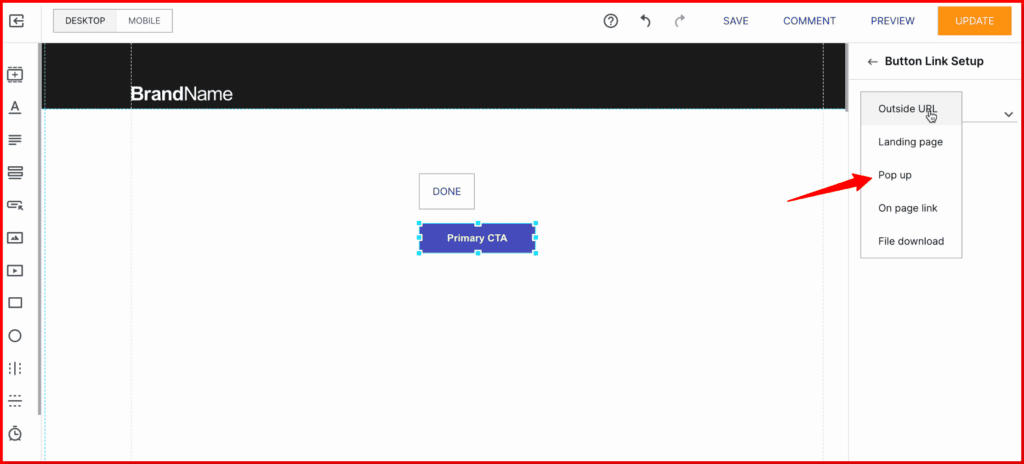 Instapage provides powerful pop-up design tools to create visually appealing and effective pop-ups.
The platform's seamless integration with your landing pages and other marketing assets guarantees a consistent user experience, reinforcing your brand's message and increasing its credibility.
The pop-up builder on Instapage also has advanced targeting tools that let you show pop-ups based on how users behave and what groups they belong to.
With Instapage's real-time teamwork and data, you can improve your pop-ups' performance and increase conversion rates. Their pop-up builder is top-notch for capturing website visitors' attention and encouraging them to take action.
A Quick Comparison Of The Main Features Leadpages vs Instapage: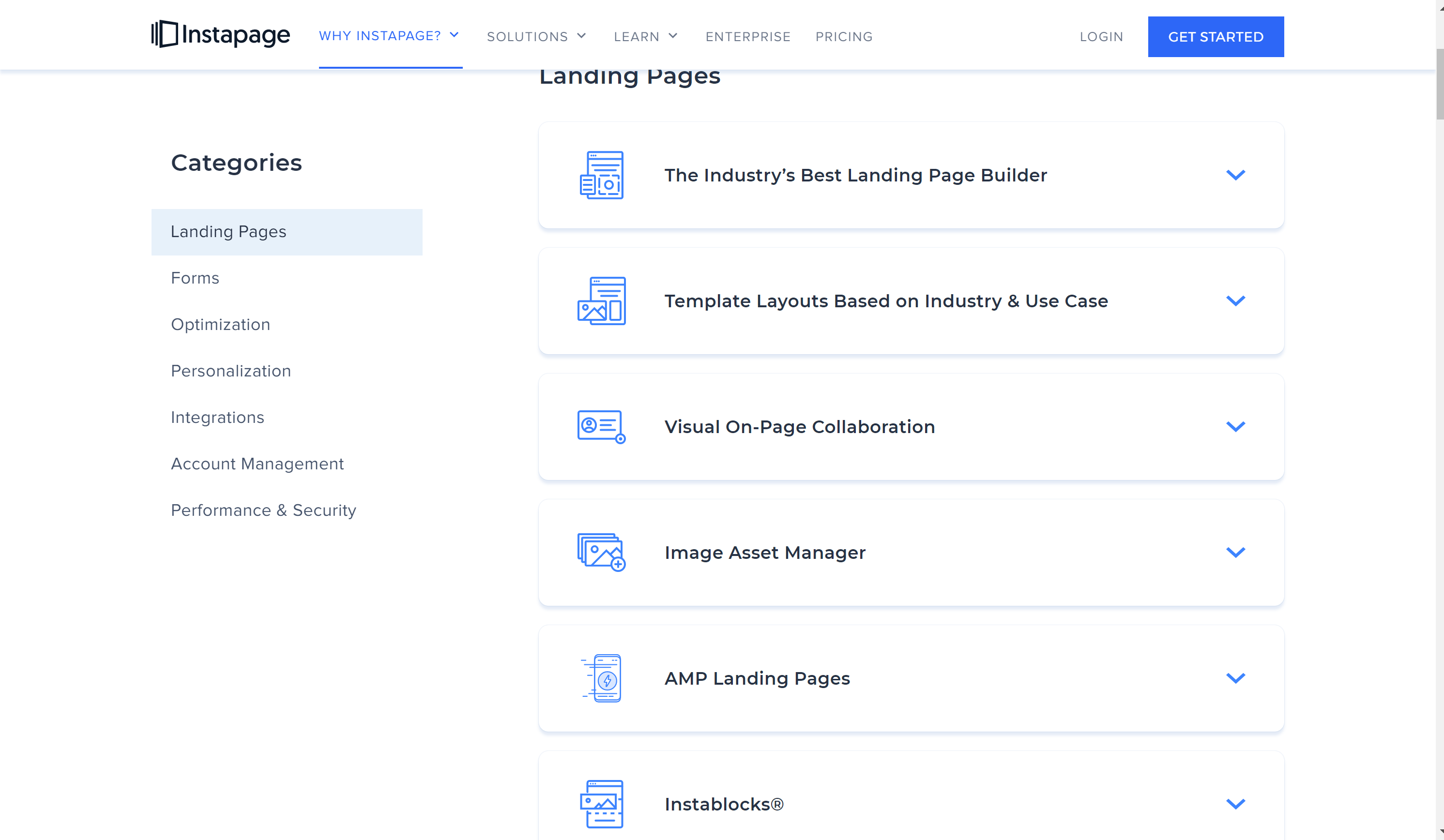 Instapage vs. Leadpages: Marketing Automation Tools 
Leadpages and Instapage are popular landing page builders that offer aesthetically pleasing designs and are well-regarded for their ability to help businesses enhance their subscriber base and reach a wider audience.
These popular landing page builders can help you create stunning pages for promotional campaigns or professional websites.
It will explain which online marketing automation tools are better in comparison.
One should understand the importance of a dedicated landing page tool for a personalized and adjustable landing page.
Let us dive into & have a closer look through all the characteristics & benefits from Lead pages to Instapage and help ourselves to choose a better option.
Landing page publishing options
Once your landing page masterpiece is ready, the exciting next move is to hit that publish button 🚀! This unleashes the power of driving traffic to your page and making your online presence known.
Both tools offer the magic trick of effortlessly sending your landing page to live on a hosted subdomain with just a sprinkle of clicks ✨. And guess what? They also provide you with the wizardry to publish your pages on your domains using basic methods and super cool WordPress plugins 🪄.
Having said that, if you find yourself in the realm of non-WordPress websites, Leadpages slightly steals the show with its user-friendly charm 😉.
Leadpages landing page publishing options
Leadpages lets you share your pages in many different ways. Publish on a free Leadpages subdomain (https://your-domain.lpages.co)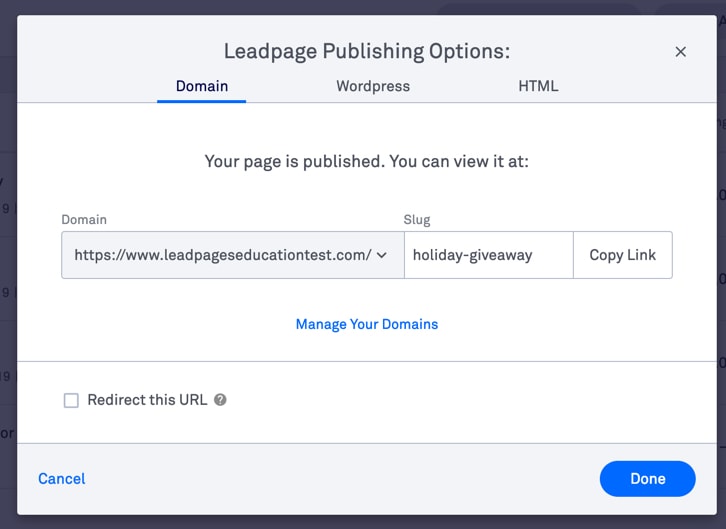 if you don't already have your own name. Or, if you already have a domain, you can link it to your account and Leadpages will house your page. These two choices are both free.
If you don't already have a custom name, you can get one for free (powered by Hover) when you sign up for a Leadpages subscription for a year.
Want to make your page available on WordPress? With less than four clicks, you can add pages, pop-ups, and alert bars to your WordPress site using the Leadpages app.
You can even put them on sites that don't use WordPress as a changeable HTML page. This choice will be updated when you make changes in the Leadpages landing page builder.
Lastly, Leadpages makes it easy and free to share a website template or landing page with your team or clients who also use Leadpages.
Instapage landing page publishing options
Like Leadpages, Instapage lets you post your landing page to your domain or WordPress. You can also post your page to a Drupal site with it.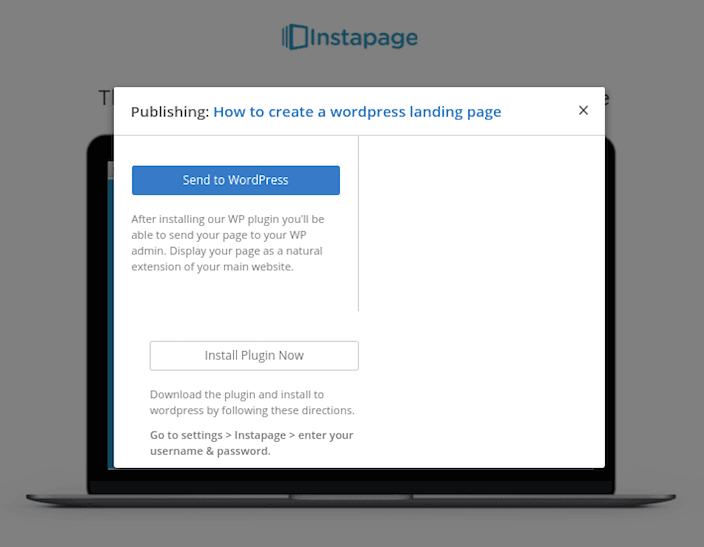 You can use their page demo tool to try your landing page before it goes live. This lets you post it to a subdomain of Instapage. Remember, though, that you can only request these pages 30 times per minute per IP, and they will stop working after 72 hours of your subscription's free trial.
If you want to share your page while working on it, you can set multi-user access for the viewer, editor, and manager to make it easier to work together.
Verdict:
So, this is a tie. Both services can host your landing page and allow you to share it through a WordPress plugin or connect it to a third-party site.
They can both look on multiple devices and map domains. But Instapage has permissions for multiple users so that big teams or agencies can work together.
Analytics options 📊🔍
Instapage is the leader in page performance tracking, offering comprehensive analytics. Both platforms provide traffic stats and conversion rates and integrate with third-party analytics tools like Google Analytics.
Instapage offers advanced features like heatmaps to track visitor engagement on higher-tier plans.
Leadpages analytics options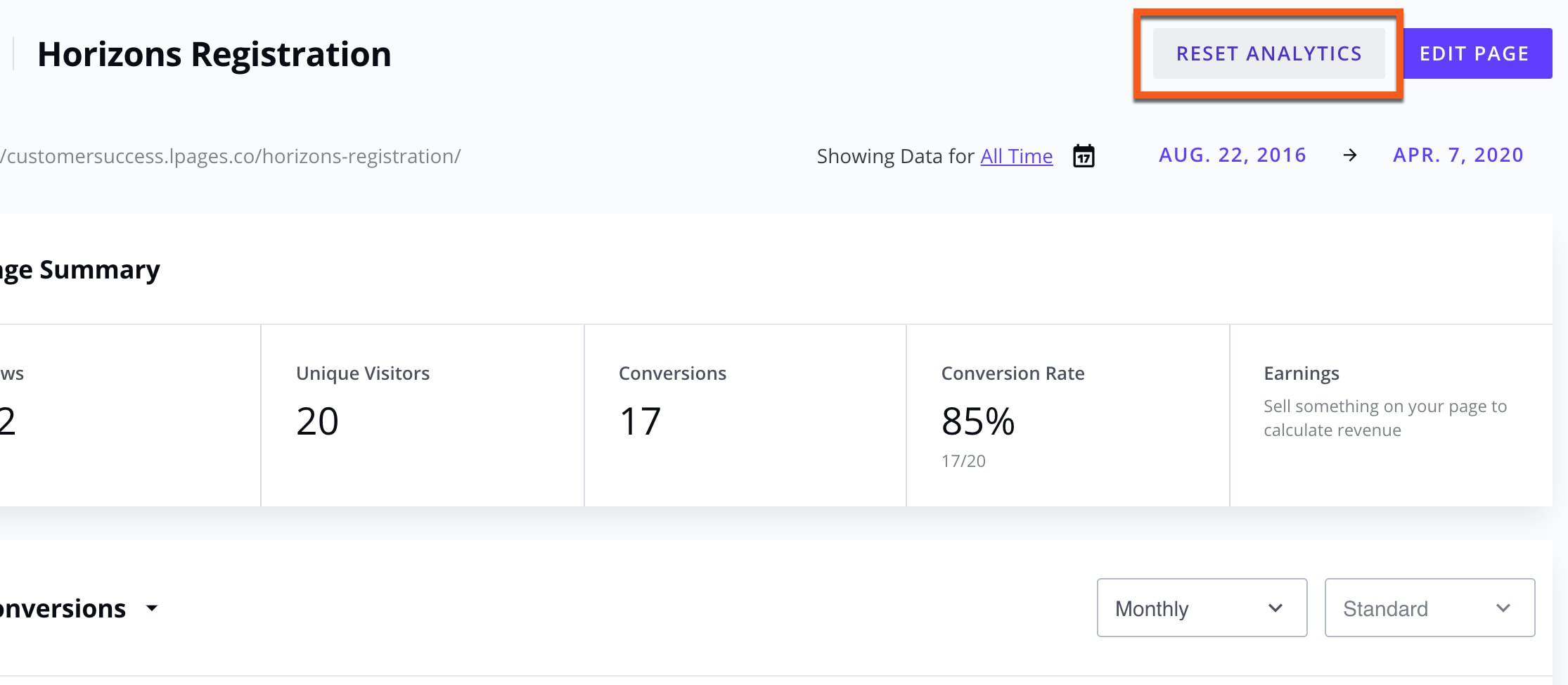 You can track your landing page success with Leadpages. Their dashboard portal shows traffic flow, conversion rate, and earnings through the Checkout widget.
Instapage analytics options

Much like Leadpages, Instapage's editor allows integration with third-party tracking scripts. However, it offers a more elaborate in-dashboard analytics realm, including traffic, conversions, and an enchanted scroll.
💰 Cost per visitor/lead (when your Google AdWords spell is activated)
🌡️ Mesmerizing heatmaps that uncover the most bewitching corners of your page
If you're an analytics enthusiast, these extra goodies could tip the scales in favor of the Instapage magic potion 🧙‍♂️.
Collaboration tools

With Instapage, you can collaborate with team members and clients. Work on documents in real time, add comments, and quickly share your work for feedback.
Lead Magnet Functionality: Both Tools Can Help You Deliver Lead Magnets
Leadpages Lead Magnets:
Leadpages aims to help generate leads and sales, with conversion optimization as a core design principle.
With any Leadpages plan, you can access a suite of features designed to streamline generating leads.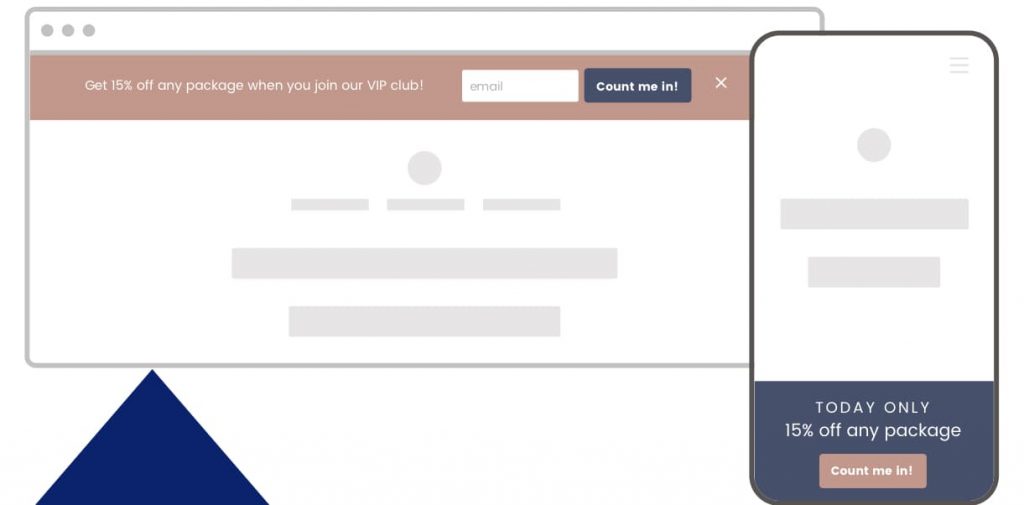 Examples of such characteristics are:
Leadmeter is a tool that gives conversion advice while constructing your website in real-time.
Publishable notification bars are ideal for showcasing events, downloads, lead magnets, or anything else you wish to advertise on your website or landing page. Sign-up forms pop up as visitors leave the site, converting them into potential customers.
In addition to these features, the Leadpages Pro plan comes with unlimited A/B testing, allowing you to compare the performance of multiple page versions and settle on the most effective design. When you do capture leads, they will be saved in the Leads Library for easy access.
In addition, Leadpages' lead magnet distribution tool allows any user to send a lead magnet in a welcome email to prospective clients.
Instapage Lead Magnets::
A/B testing and analytics are two of Instapage's strong points. As they aren't built into Instapage, programs like OptinMonster and OptiMonk must be embedded to create pop-ups and alert bars. Additionally, if you wish to use pay-per-click advertising, you may connect your landing pages directly to Google Ads.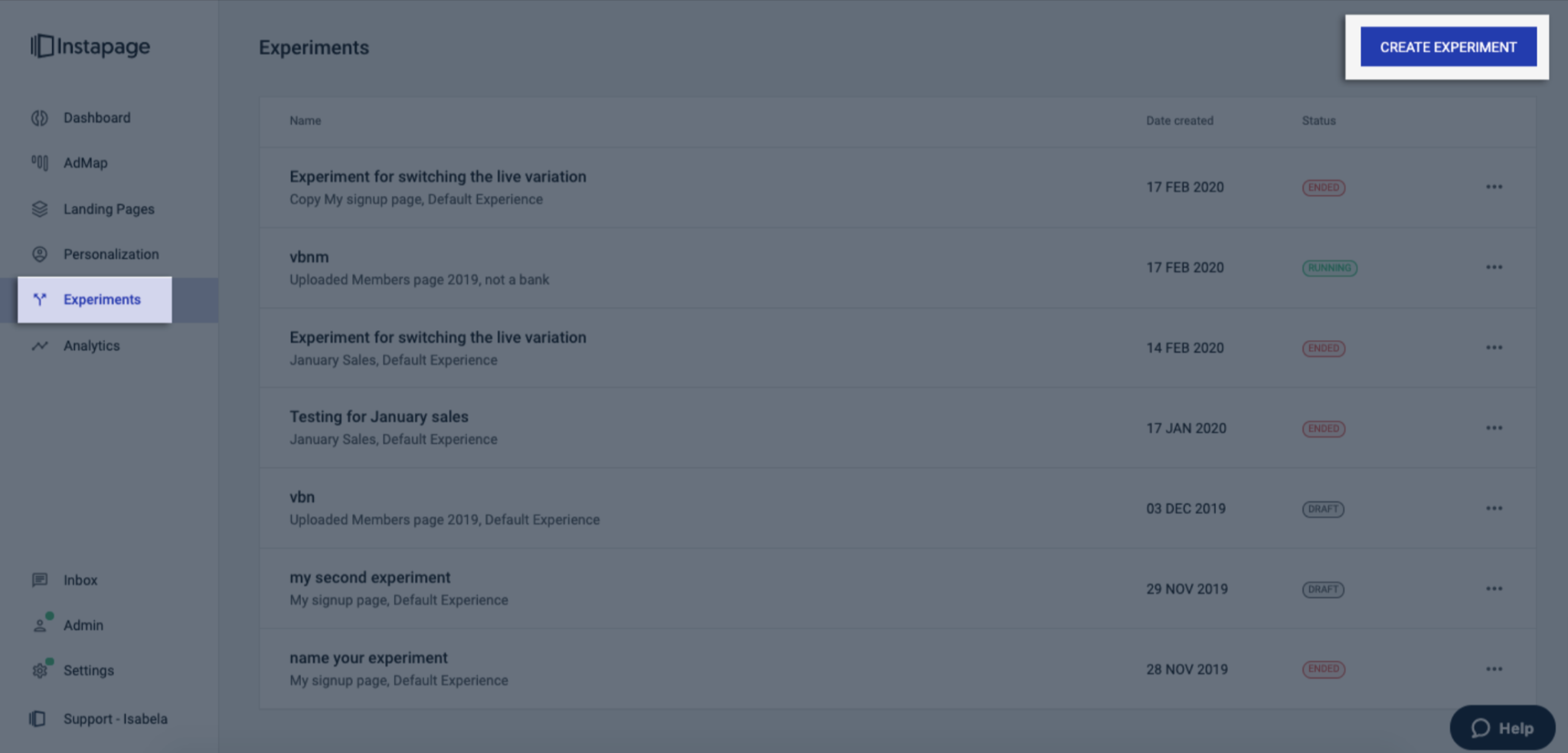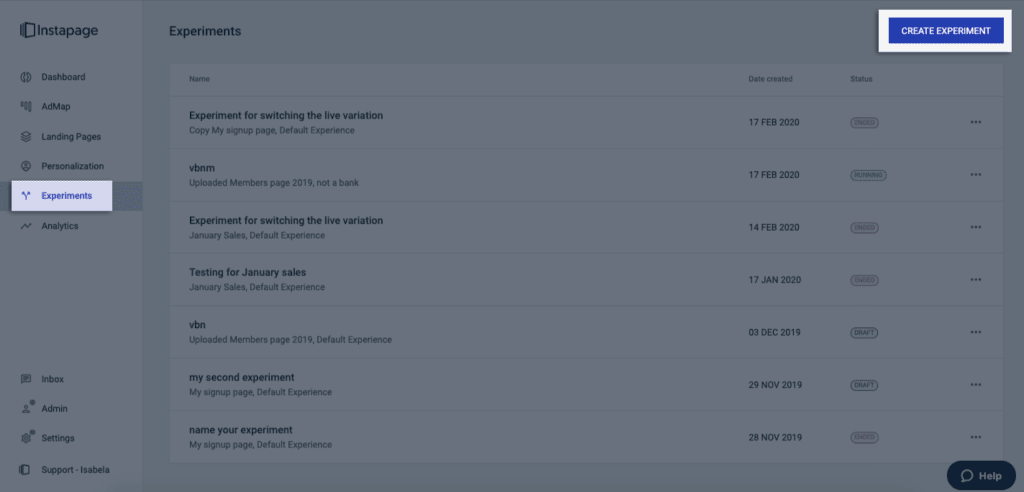 A heat map tool displays where visitors spend the most time on your site, and lead downloads are available to those who sign up for one of their more expensive plans.
You can upload lead magnet files to Instapage and then provide a link to those files on your thank-you pages or in an external email. Unlike Leadpages, Instapage cannot contact visitors with a lead magnet.
Verdict:
If you're a tiny business with little experience in lead generation, Leadpages is your best option.
Leadpages has more native conversion tools, CSV lead file downloads across all pricing tiers, and lead magnet delivery compared to competing platforms. You can keep track of all your leads in one place with the Leads Library, and the Leadmeter will walk you through designing a landing page that converts well.
Instapage vs LeadPages: Pricing Plans
How much does Leadpages cost?
Leadpages has three plans on a monthly and annual basis. They're subdivided into Standard, Pro, and Advanced. The rates are as follows: Also, Leadpages is more affordable than Instapage.

Standard Pro Advanced
Monthly: $37, $79, $321
Annually: $25, $48, $199
2-year plan (Paid every 2 years): $17 $42 $159
Plan 1: Standard
The Standard package for Leadpages has landing pages and pop-ups,  mobile-responsive templates, and supports unlimited traffic and leads.
Since it is limited to one website, it has limited features, so A/B testing and other essential conversion optimization tools are missing from it.
Also, it does not support online sales or payments. The lowest level does not offer split testing, but the next level has A/B testing.
In this plan, unlimited landing pages and lead-generation pop-ups can be created. With a tool built to optimize conversions, this is a must.
The platform employs the usual A/B testing methodology. It enables you to test multiple versions of your landing page or popup to determine which receives the most clicks.

Plan 2: Pro
The Pro package supports three websites. It contains all the standard plan features, unlimited A/B split testing, 10 opt-in text campaigns, and email trigger links.
Plan 3: Advanced
The Advanced package has many more features besides the standard and pro packages. There are integrations to tools such as Hubspot, Salesforce, Pardot, and Marketo. It supports up to 50 websites and gives the option of a personal Quick Start call with a specialist to help you set up the account and optimum use of Leadpages. With this plan, you can get a dedicated customer success manager.
How much does Instapage cost?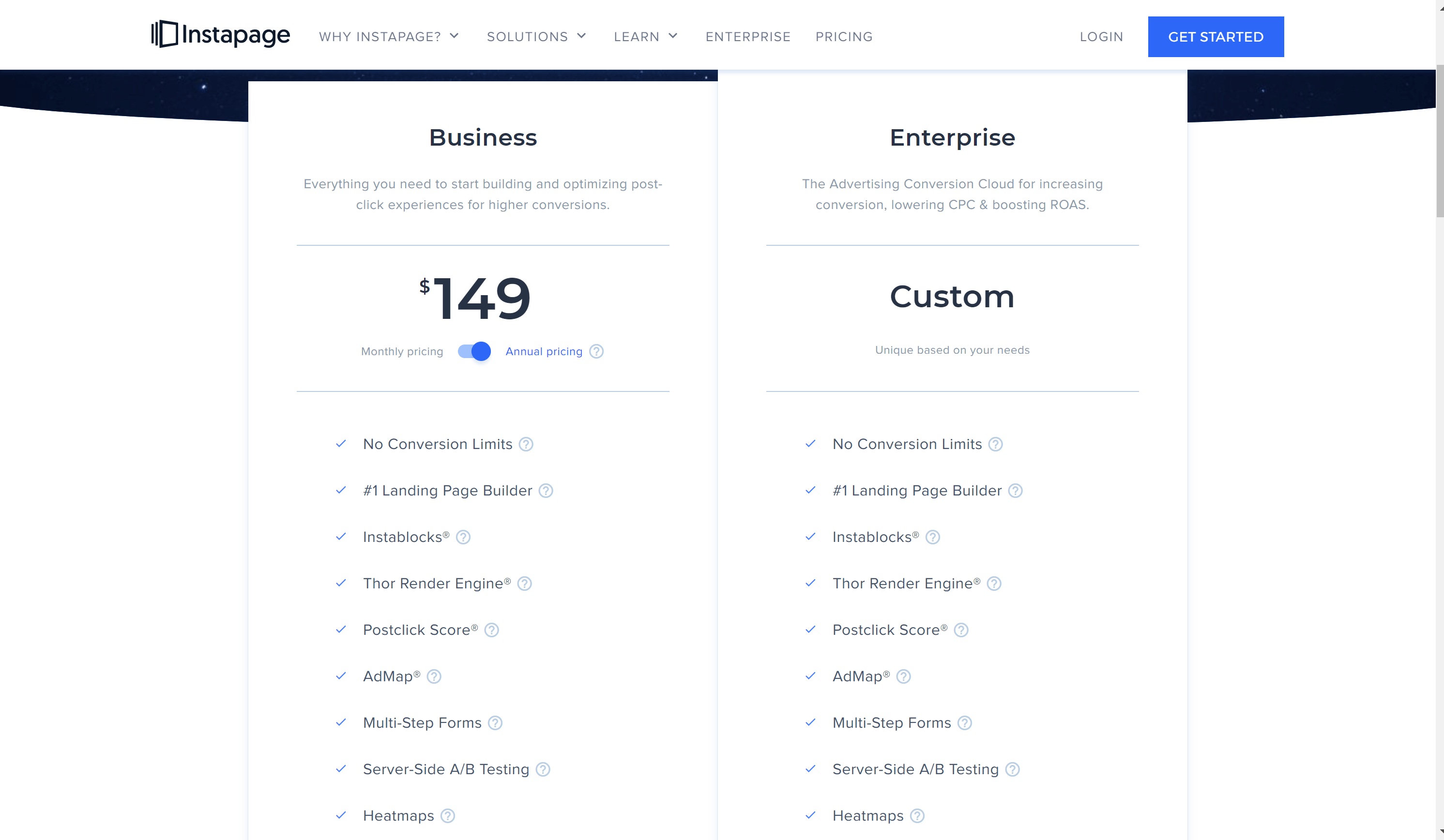 Instapage has 2 plans: Business Plan, Enterprise Plan
Plan 1: Business Plan
The Business Plan starts at a monthly $199 and also offers a 33% discount if the amount is paid in a lump sum. The deal amounts to a monthly $149.  A free trial for 14 days is also offered without a credit card sign-up. Features include customizable templates, heatmaps, custom code editing, etc.
Plan 2: Enterprise Plan
An enterprise plan involves customized pricing for your needs. Several features are included for building up to 50 landing pages. A personal account manager is offered, and there are migration services for people who use other alternatives to Instapage.
For other features, a call with the salesperson is necessary to decide on the customizations you need.
Rest assured, the features can improve advertising operations and give an optimum return on investment.
Verdict
Leadpages is a cheaper option as compared to Instapage.
Leadpages On Facebook
Leadpages On LinkedIn
Leadpages On Twitter
"There's a lot to like about Leadpages. It's easy to use, produces great results, and is reasonably priced."

Thanks, @techradar for the glowing review! Check out the full #review for an in-depth breakdown of everything Leadpages has to offer. https://t.co/64kfn4ExVo

— Leadpages® (@Leadpages) March 30, 2021
Instapage On Facebook
Instapage On Twitter
You work hard to drive traffic to your landing pages. Don't let these common mistakes stop prospects from converting. https://t.co/MVWyeerOlm

— Instapage (@Instapage) March 2, 2021
Instapage On LinkedIn
Quick Links: 
FAQs: LeadPages vs InstaPage
🤞 What Leadpages can do ?
Leadpages helps small businesses gain recognition, helps them to connect with a wider audience, builds exquisite websites, pop-ups etc.
👉 How can I obtain subscriptions for Leadpages?
Customers should continue using their account for the next 14days, after a few days one becomes a paid subscriber to the same Leadpages plan which once you registered for free .
🤙 When to start Leadpages for business?
As Leadpages are quite convenient & affordable as compared to Instapage, whenever one joins the team, he/she will want something to promote. It makes it extremely easy & quick to promote business online which is well equipped with required conversion tools followed by other help .
Final Verdict: Instapage vs. Leadpages 2023
After checking out Instapage and Leadpages, it's clear who takes the cake.
🏆 Leadpages is the ultimate winner here. With its easy tools and knack for grabbing attention, it's the top pick for getting things done without fuss.
Sure, Instapage is creative, but Leadpages really shines when it comes to making clean pages and quickly getting interested people to sign up.
So, if you're on your own or running a business, Leadpages is your way to make great web pages and get leads without working too hard. 🌟🚀 Embrace Leadpages' power and make your online journey a success story! 🏅🎉