In this article, we have shared a full detailed comparison between Leadpages vs ClickFunnels.  In these highly demanding times and cut-throat competition that we've become a part of, landing sales and Connecting with a potential audience has become quite a task for budding entrepreneurs and their start-ups.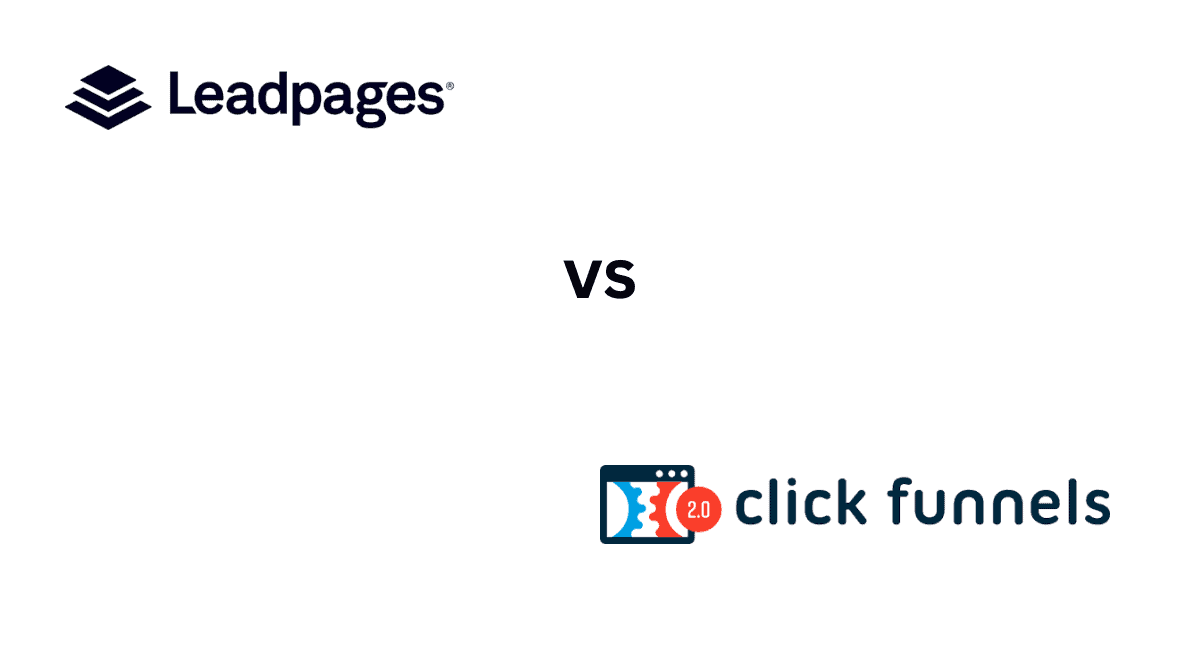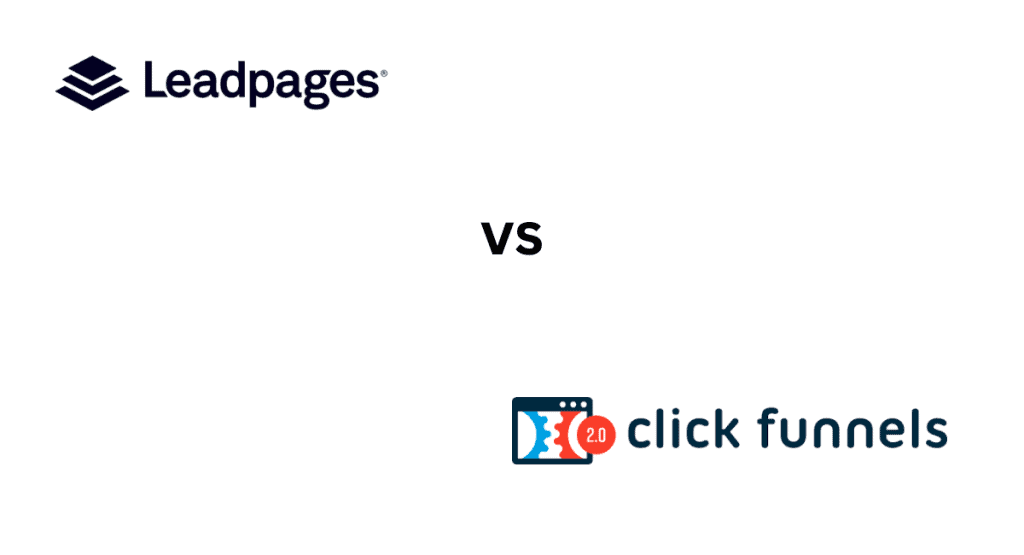 This is exactly where two amazing funnels and lead-generating software pitch in—all accessible from your computer screen at home.
These two have successfully managed to make their spot in the industry by receiving critical acclaim from many review portals. While the services they offer might be similar, one must appreciate the fact that two completely contradictory methodologies—one traditional, while the other modern—have managed to stay in the game for such a long time. 
To take a closer look into which portal might suit best your need and desires, read along, for we thoroughly analyze the two.
💥Leadpages vs ClickFunnels: Quick Expert Summary
Leadpages and ClickFunnels are two of the most popular software platforms on the market today. Both platforms offer users a variety of features and options to choose from, making them both versatile and powerful tools.
But which one is the better option? To help you make a decision, we've put together a side-by-side comparison of Leadpages and ClickFunnels. Read on to see which platform comes out on top.
When it comes to ease of use, Leadpages has the upper hand. The platform is designed for users of all skill levels, so you don't need any previous experience in order to get started.
ClickFunnels, on the other hand, requires a bit more time and effort to get up and running. However, once you've got the hang of it, ClickFunnels is just as easy to use as Leadpages.
Both Leadpages and ClickFunnels offer users a variety of features to choose from. However, ClickFunnels has a few more options than Leadpages.
For example, ClickFunnels offers users the ability to create custom membership sites, while Leadpages does not. Additionally, ClickFunnels integrates with a wider range of third-party apps and services than Leadpages.
Both Leadpages and ClickFunnels are powerful software platforms with a lot to offer users. When it comes to ease of use, Leadpages has the upper hand, but when it comes to features, ClickFunnels comes out on top.
Additionally, Leadpages is more affordable than ClickFunnels. So, which one should you choose? Ultimately, the decision comes down to your individual needs and budget. Whichever platform you choose, you can't go wrong—they're both great options.
What is a Landing Page?
This is the first page a new visitor lands on your website. It may be an email opt-in page, a sales page, your home page, a blog post, an "about us" page, a product listing, or pretty much anything else.
In marketing, you want to design efficient landing pages to welcome and educate new visitors. Offering lead magnets like free ebooks or email courses can help you convert first-time visitors into email subscribers.
You may nurture your leads inside the inbox until they become clients. And you may keep nurturing them until they become repeat consumers and brand affiliates.
A conversion-focused landing page is the first step. Consider this page as the start of your funnel.
What Exactly Is A Funnel?
The consumer begins their journey by going to your website and progressing through a series of steps until they eventually take the action that you want them to take at the end of the funnel.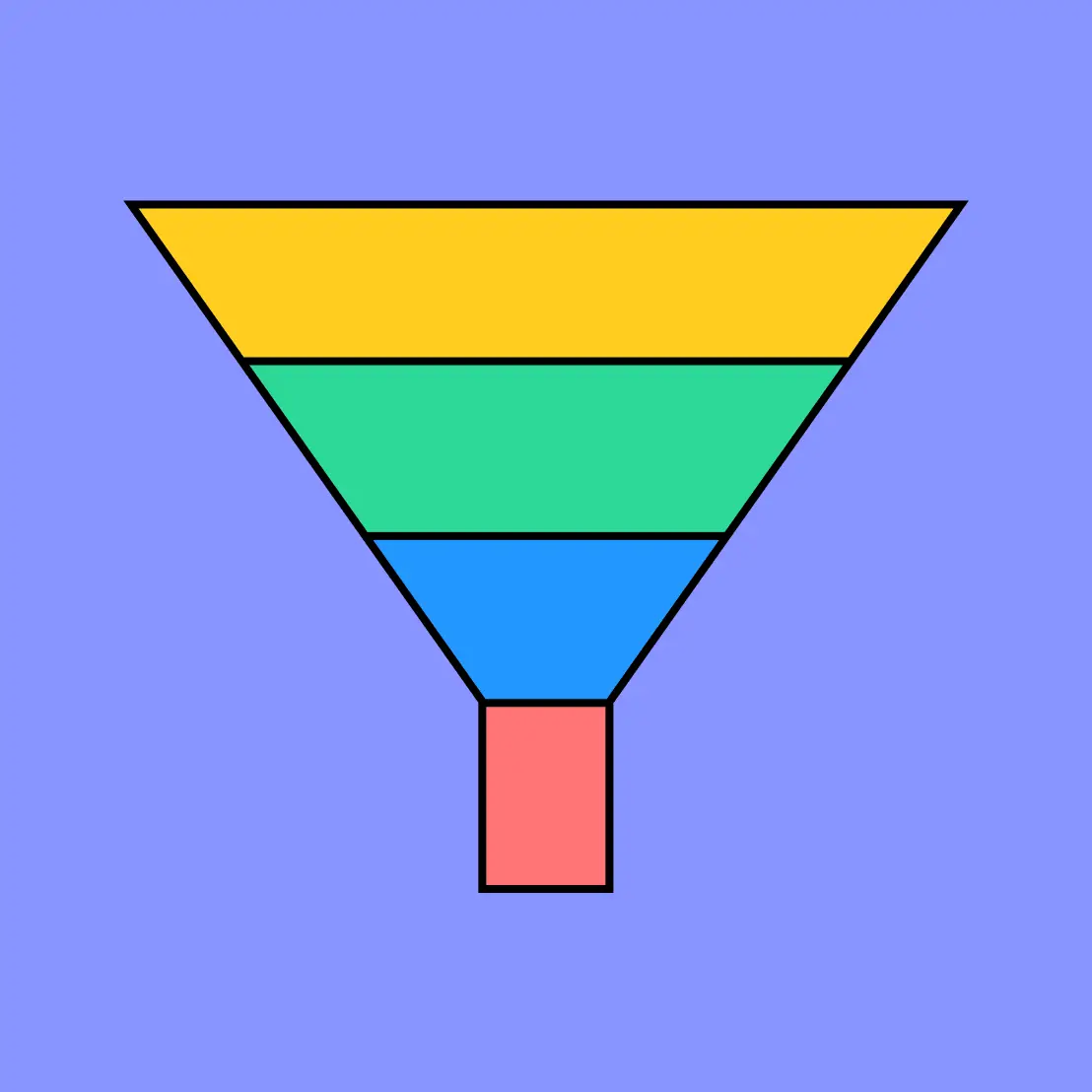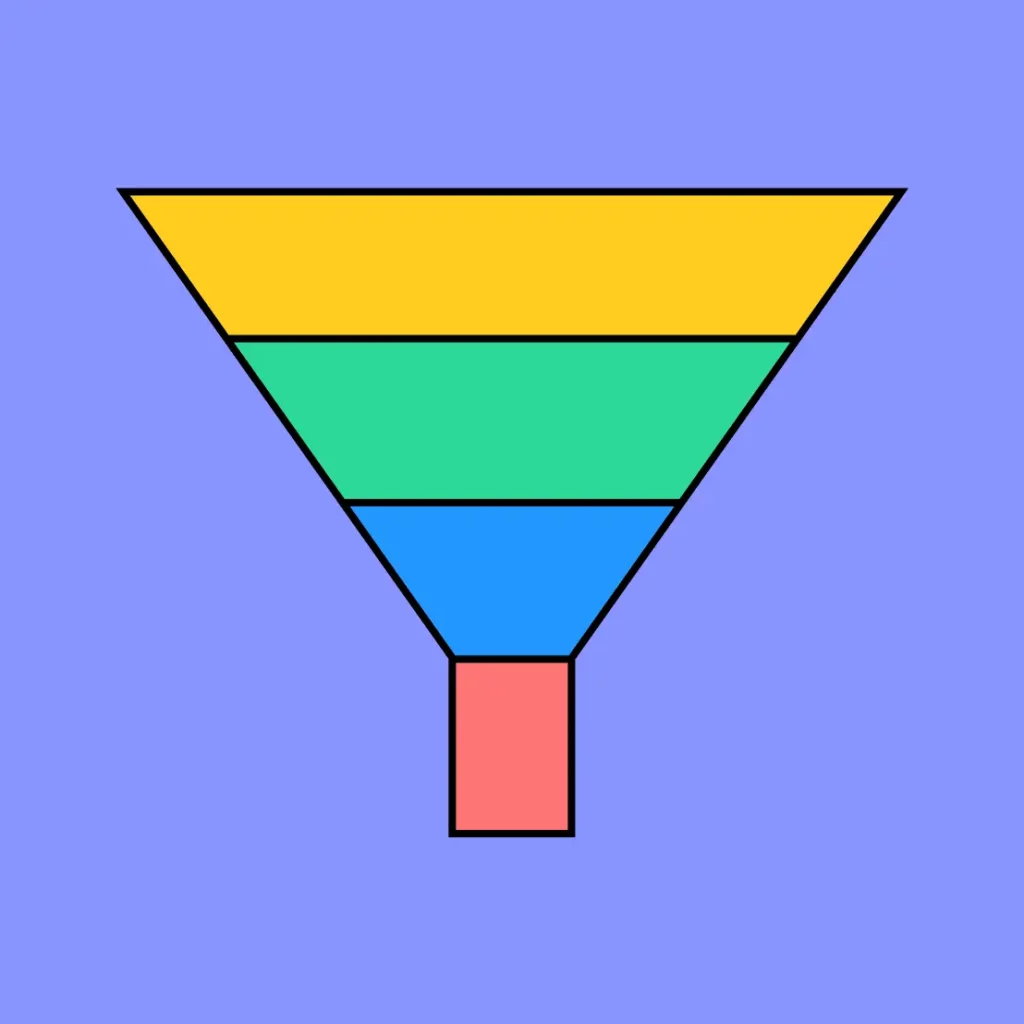 The activity could be anything from making a purchase to filling out a form to subscribe to something to merely signing up for something. Conversion occurs when the individual in question carries out the behavior that you want them to carry out.
The primary objective of a funnel is to assist you in optimizing your marketing efforts in accordance with the stage of the funnel that the user is currently occupying.
There are several distinct kinds of funnels that can be used for a variety of purposes, including the following:
Funnel to sell a product
Develop a funnel to follow up with the leads.
Funnel to upsell
Funnel for membership
Let's look at an example to have a better grasp on what the funnels are and how they work:
You are interested in selling your ebook on the internet. The steps that will make up your funnel are as follows:
The website visitor navigates to your domain.
He investigates the potential ebooks by looking them up.
He becomes a lead magnet by registering to read the sample chapters.
He is eventually able to finalize the transaction and buy the whole book [conversion].
Now, when you are able to keep track of all of these stages, you will know where you are adding clients and where you are losing customers. This is because you will know where you are gaining customers. The free sample serves as your lead magnet, much like the one that was given earlier.
Leadpages vs ClickFunnels 2023:  Overview 
Leadpages Overview
The main objective of this sharpened online tool is to collect subscriptions and their respective email ids.
With an astounding stock of templates that aims to collect leads by generating lead magnets, conducting webinars, and landing pages, the organization is one hell of a beast to compete with. 
Over the years, the sales—escalating service has adapted and religiously continued to use the age-old method of collection of email-ids.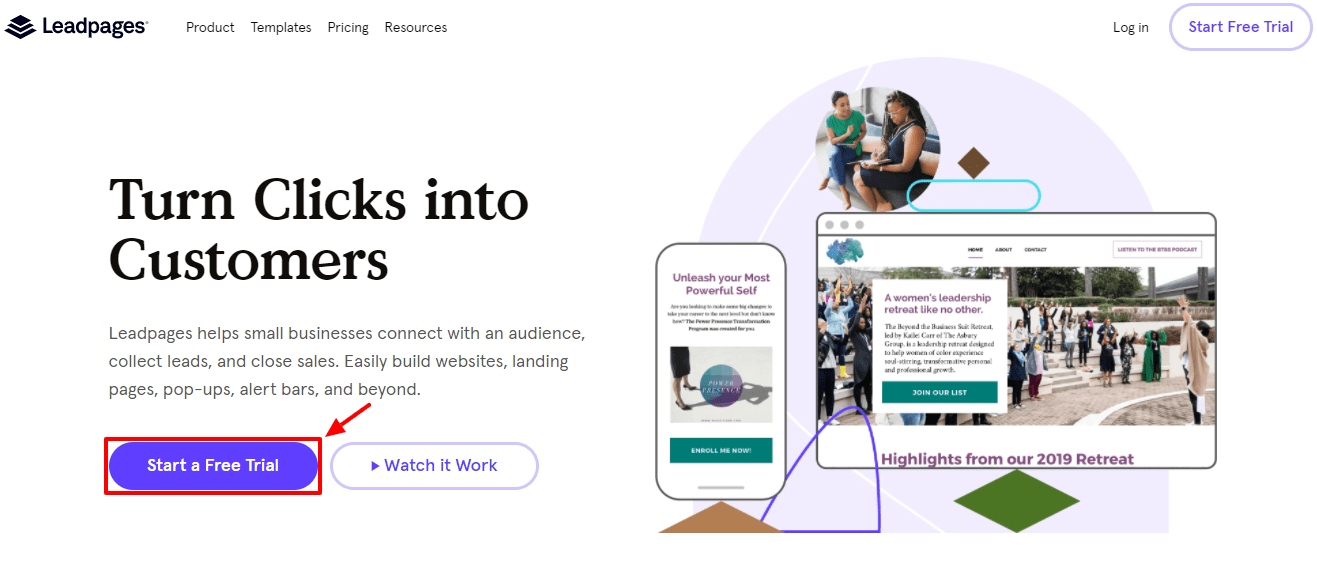 To elaborate further, Leadpages first sends out lead digit messages to a  crowd gathered in a public event or similar avenue and then directs them to reply back with the code asked.
Once that's done, the customer will again be asked to send in their email-id and afterward, the system records their response automatically. Check our in-depth Leadpages review here. 
ClickFunnels Overview
The primary objective of Clickfunnels remains to be: an increase in relations lifetime shared with the customer. In its quest to reach the sky, Clickfunnels has managed to suit itself to two sales funnel-generating strategies.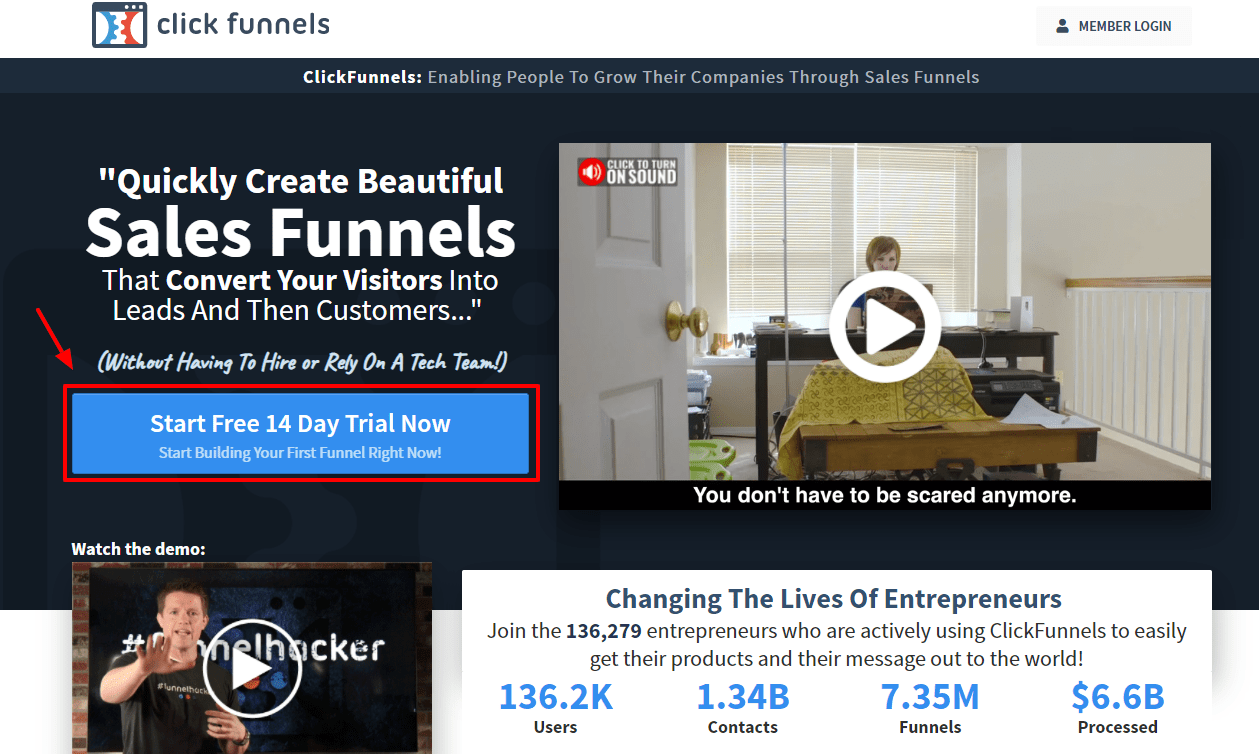 While one works similarly to the method adopted by Leadpages, the other happens to be a much more detailed Application Funnel-based idea.
In the Application Funnel methodology, the customer is asked to fill in details regarding their personal and professional lives. With this done, the user is walked through a multistep sales process which increases the sales order—and thus the boom in sales!
Looking to save on ClickFunnels all-in-one solution? Check out the ClickFunnels Coupons to get up to 90% OFF now.
My Personal Experience On Clickfunnels vs Leadpages
I have had the pleasure of using LeadPages and ClickFunnels for several years. I have found that LeadPages is simpler to use and more straightforward. It has fewer features, but it is perfect for creating simple landing pages.
ClickFunnels is more complex, with more features, but it can be a bit overwhelming for someone who is not familiar with all its capabilities.
Overall, I would recommend LeadPages for people who are looking for a simple landing page builder, and ClickFunnels for those who want more flexibility and options.
1. Leadpages are much more affordable, with a lower starting price point.
2. Leadpages is simpler to use, with an easy drag-and-drop interface.
3. Leadpages has more built-in templates to choose from.
4. ClickFunnels is more intuitive and easy to use, with a better user interface.
5. ClickFunnels has more features and options available, which can be overwhelming for some users.
Clickfunnels vs Leadpages: Which Software Is More Profitable?
When comparing the costs and features of the two different platforms, what are your thoughts on the matter? Which one of these platforms generates the most revenue?
You are able to create an unlimited amount of page numbers for the basic tier of Leadpages with a payment of $25.
Because the Clickfunnels starter plan limits you to only 100 pages and 20,000 visitors per month, you will need to upgrade to the Clickfunnels Platinum plan, which costs $297 per month, in order to obtain access to an unlimited number of pages.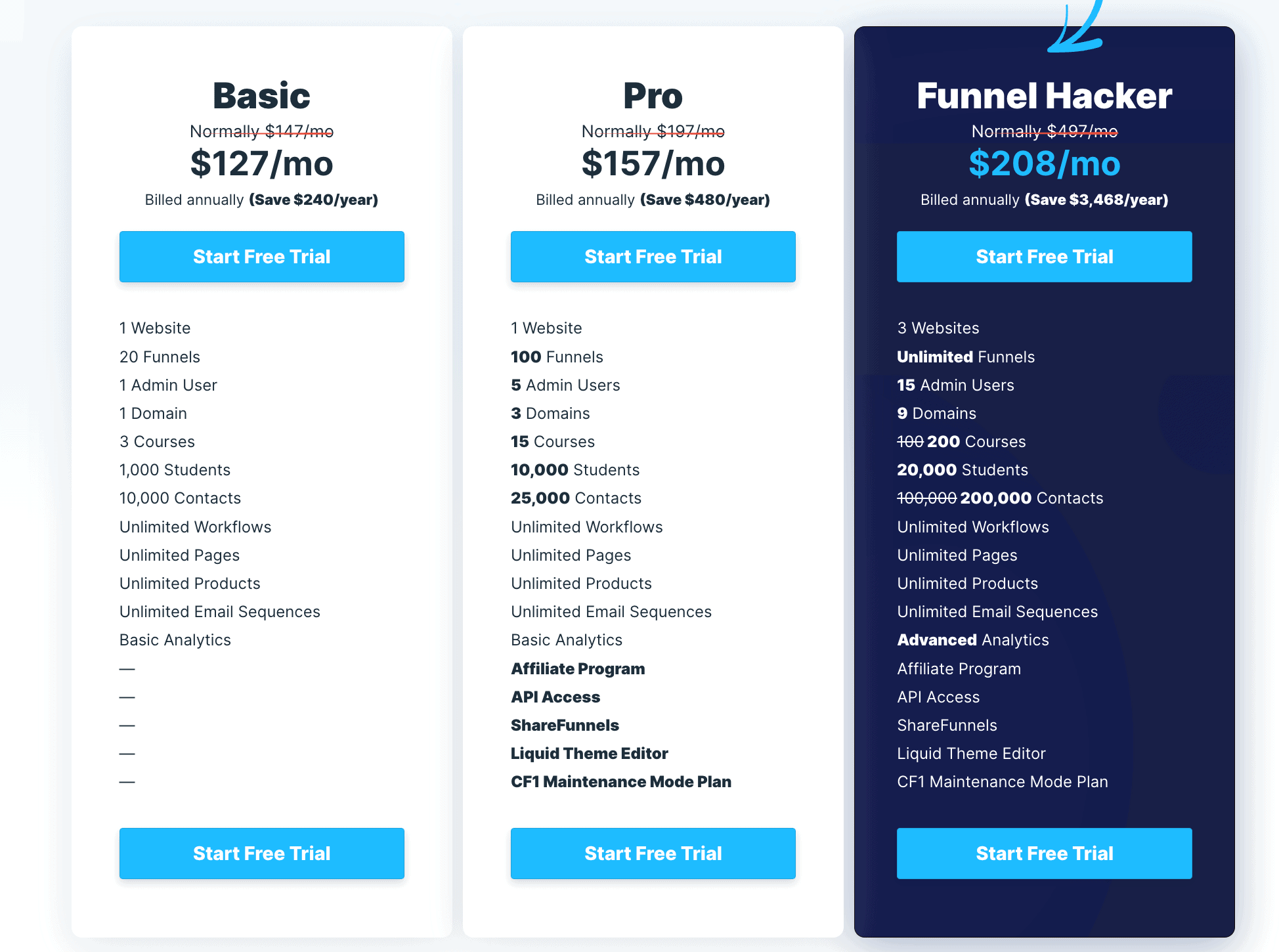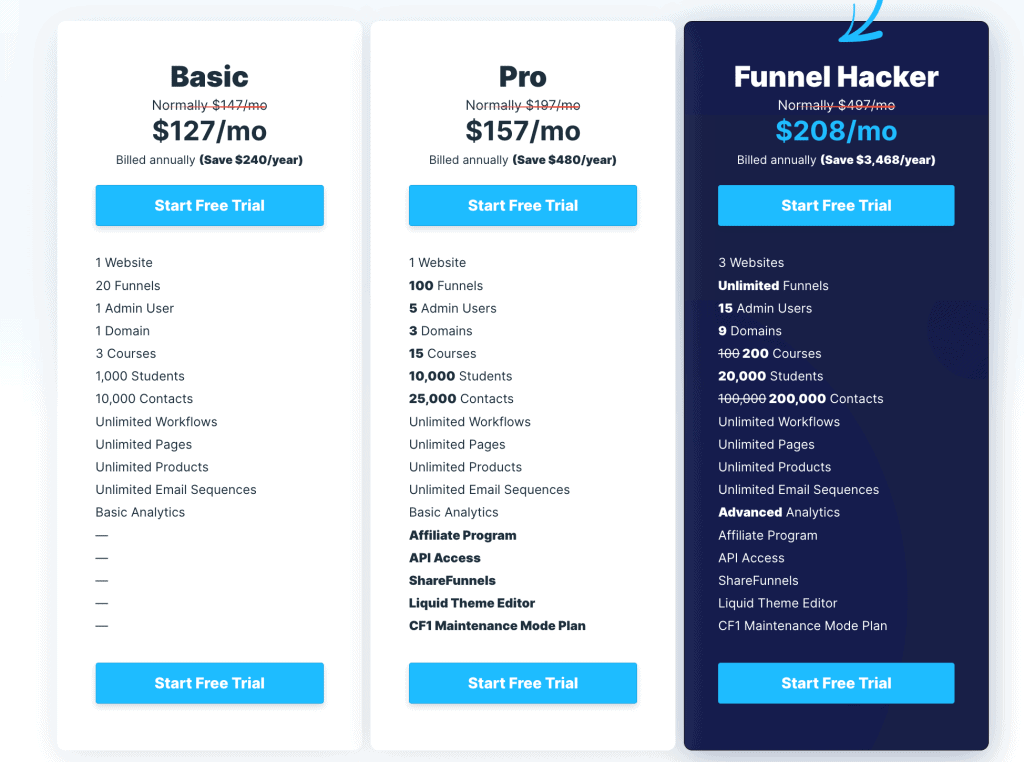 The Standard package for Leadpages does not include the ability to do A/B testing. When you can't even compare the different variants you've generated, the advantage of producing so many pages is basically rendered null and void.
The Leadpages Pro plan (which costs $48) and the advanced plan ($199) still do not have email marketing automation, which is one of the most important aspects of a sales funnel, along with upsells and downsells.
Although Leadpages does offer online sales and payment options, its primary focus is on streamlining the purchasing and checkout process for customers, rather than maximizing opportunities for upsells and downsells.
Verdict:
The expense of using ClickFunnels is likely the most significant negative associated with this service.
In return, you will be required to evaluate whether the convenience of having a platform that encompasses everything is more valuable than the cost.
On the other hand, Leadpages is a much more cost-effective option that provides everything you require to construct landing pages and funnels that have a good conversion rate for approximately half the price per month.
Ease of Use: Leadpages vs ClickFunnels
Leadpages:
The major goal of Leadpages is to simplify the process of creating landing pages and websites. Thus, the tools were developed in a way that a person with no design expertise can make and release a page in a day.
By using the Drag and Drop Builder, you can accomplish in minutes what used to take hours. Because of this, non-designers that want a painless experience might benefit greatly from using this platform. The template's rows, columns, and sections make it simple to make changes and rearrange components.
Leadpages' in-built Leadmeter assesses your landing page's potential to convert visitors into leads and offers advice on how to improve its performance.
ClickFunnels:
To complement its easy-to-use and quick-to-learn funnel-building process, ClickFunnels also provides a straightforward user interface. In addition to pre-made funnel templates, it supports row-and-column-based drag-and-drop modification.
Those of you without a background in design or coding will find ClickFunnels' easy-to-use interface refreshing when it comes to constructing landing pages and sales funnels for your business.
Verdict:
Both services let you establish a website without coding. Leadpages and ClickFunnels are great if you're new to website design, development, or conversion tools. They employ a grid-based drag-and-drop editor like Excel. Standard CSS and HTML elements give both environments more design flexibility. Leadpages has an edge over Leadmeter. It predicts your landing page's performance and offers personalized recommendations for optimizing it.
Role of Leadpages in Your Business
Leadpages have a wide range of capabilities. Leadpages does not operate in the same way as your email marketing software, which is something else that it is not. Leadpages assist you to capture leads. On the other hand, it is completely irrelevant when it comes to the process of sending frequent emails to your lists.
You might be wondering why it is recommended that you use Leadpages. The answer is straightforward: Leadpages provides a variety of templates that boost conversion rates and enable you to rapidly expand your subscriber lists.
1) Organizing and hosting a webinar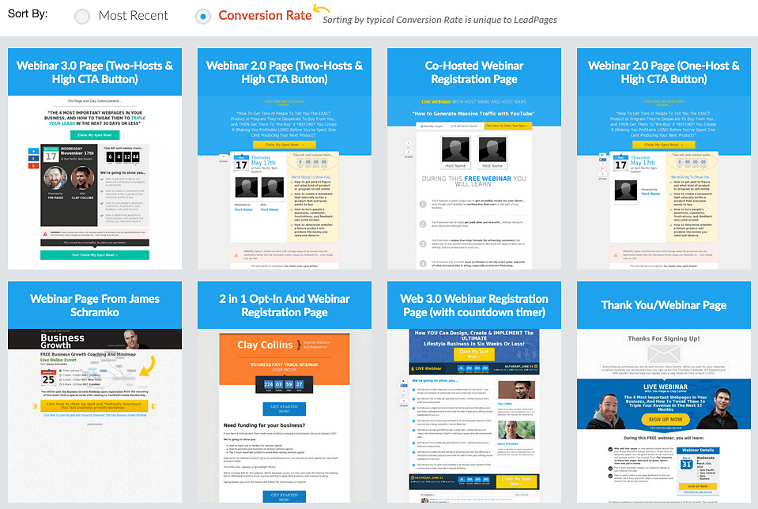 There are occasions when the cost of the webinar software might be quite high. You are able to insert your live webinar presentation into the webinar template that Leadpages provides you with. You also have the option of adding a chat box for rapid conversation and Q&A sessions. Leadpages makes it simple to incorporate a Google Hangouts broadcast into your website.
2) Sign-up forms embedded within blog posts
You can impress your visitors by having a stylish pop-up that invites them to subscribe to your site. These opt-in boxes exude professionalism and coolness because of the fact that they contain material that is both clear and pertinent to the CTA.
3) The building of opt-in forms for landing pages is simple.
Unless you use Leadpages, developing a landing page that has a high conversion rate could be a time-consuming effort for you. It is a simple and quick process. There is a wonderful selection of templates available for selection.
Leadpages vs ClickFunnels: Comparing The Best Features:
To understand the dynamics of the two software, let us take a look at the features shared between them.
1. Drag and Drop: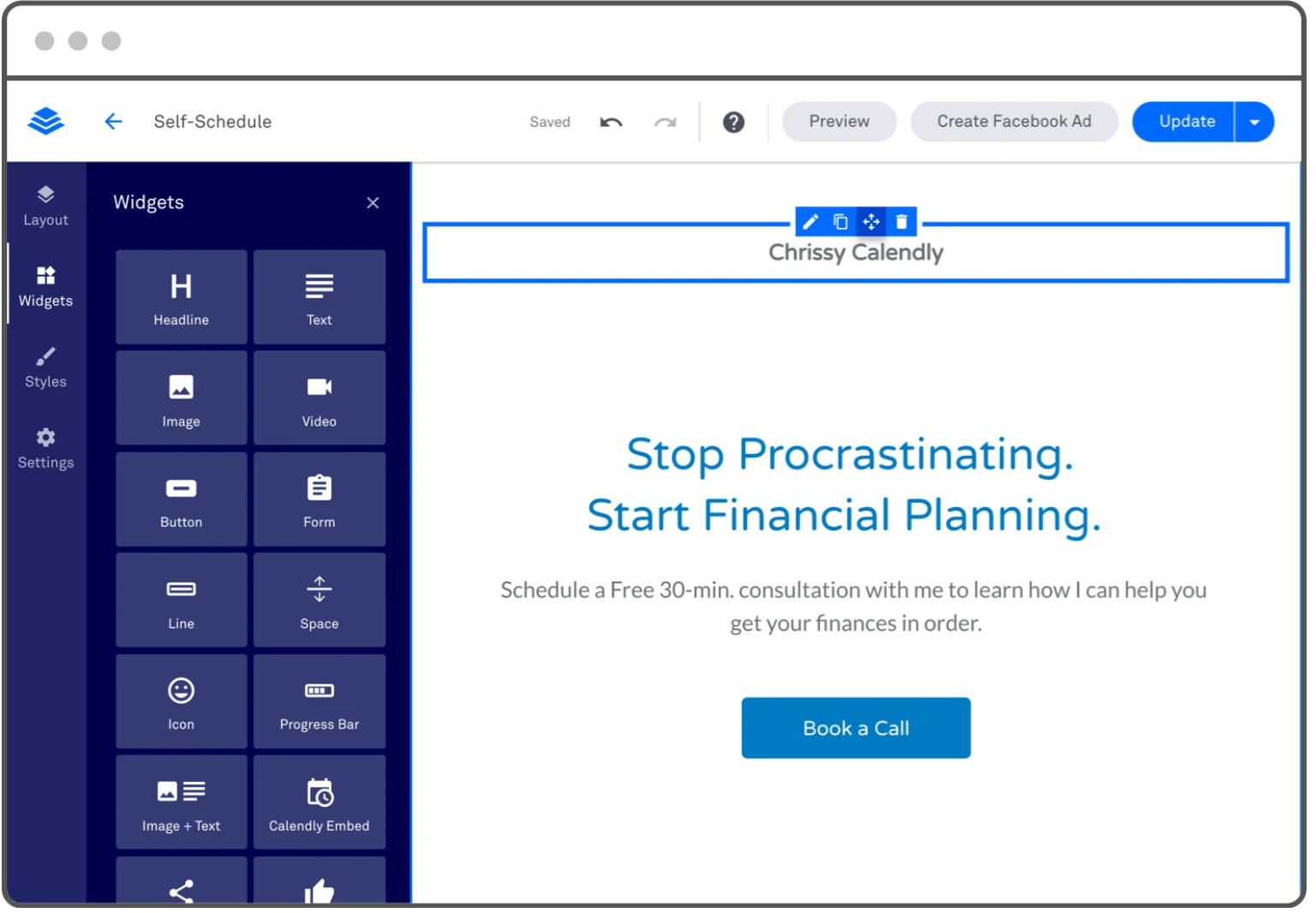 Drag and drop is a feature of convenience that does play a significant role when it comes to user satisfaction. A hindering and lagging drag-drop feature of one is always a plus point of the other.
2. Templates:
Templates are pre-designed features that aim at enhancing the look and feel of the website. Let's see how the two companies have fared when it comes to providing the perfect interface to the guest/visitor.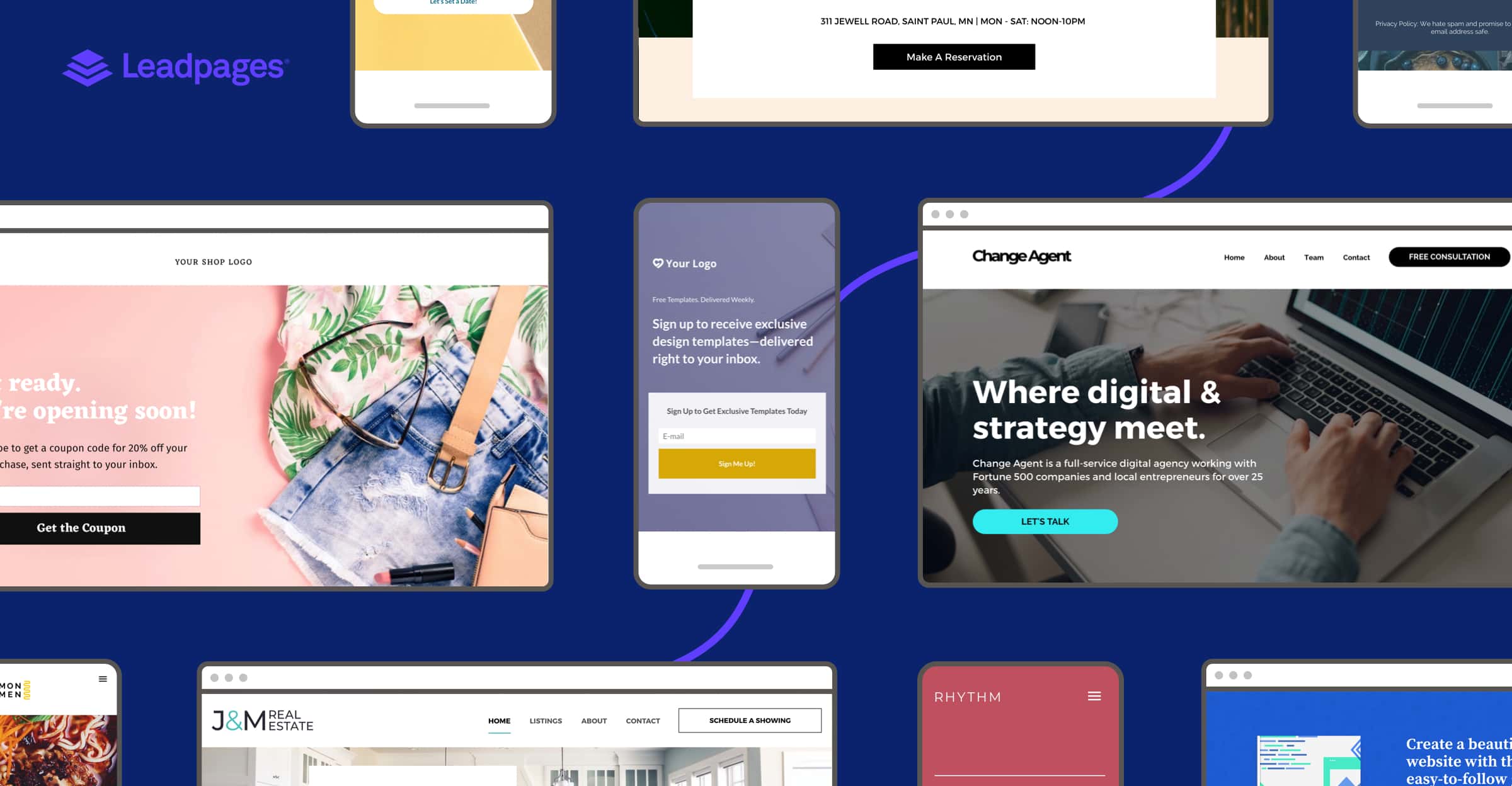 3. Landing page:
The landing page helps in the exchange of user information by offering a discount. Leadpage offers different templates to design landing pages. It is set with its own properties where "drag and drop" tops the most. ESP (Email Service Provider) integrates with leadpages and helps in capturing leads for further lead nurturing.
Hence, it's the easiest and most accessible domain to create your landing page and grow your business.
4. A/B Testing: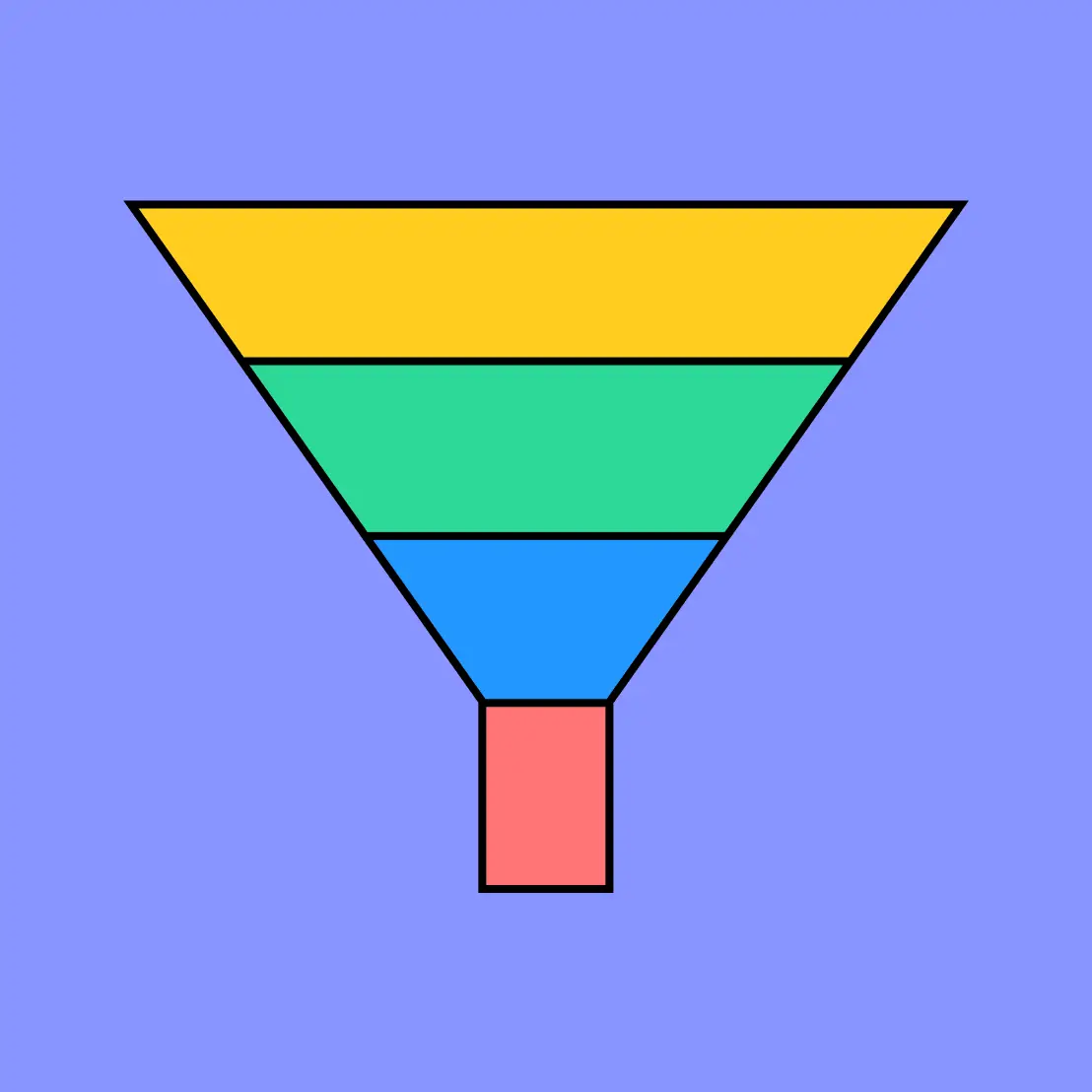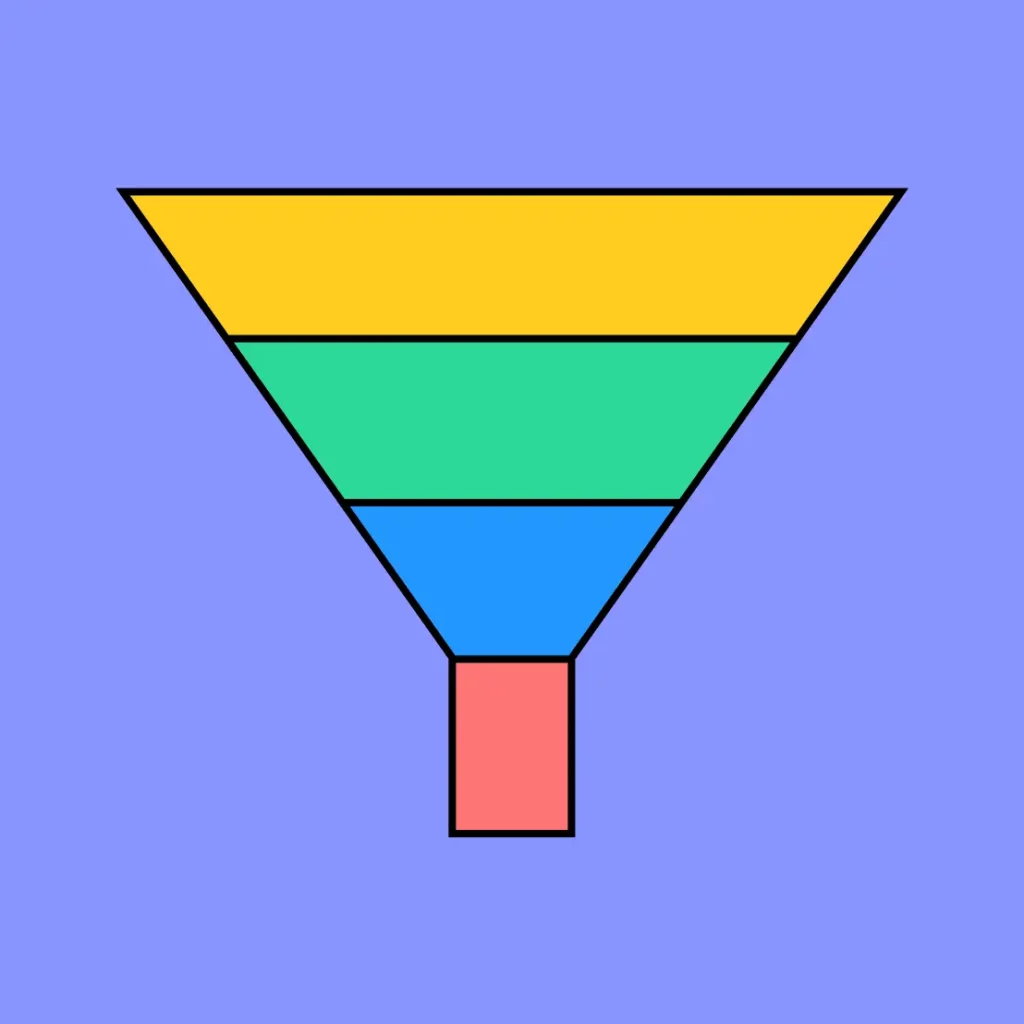 It's a run between two or more pages to see which one is performing better. With this, you can play like a scientist and confirm your own decisions based on the data on how the people reacted to your page when they pay the visits to the same.
It's a marvelous feature that is included in LeadPages to make things smoother by allotting a smaller percentage of traffic.  
5. Communication Medium:
Communicating with potential customers—be it online or offline—is very crucial for the sales, revenue, and profit of any business. It's only through this that the user understands where their investment in the company stands today.
6. Membership gaining strategies:
Membership-gaining strategies are what every company is working day and night for. Let's take a look at how they've fared.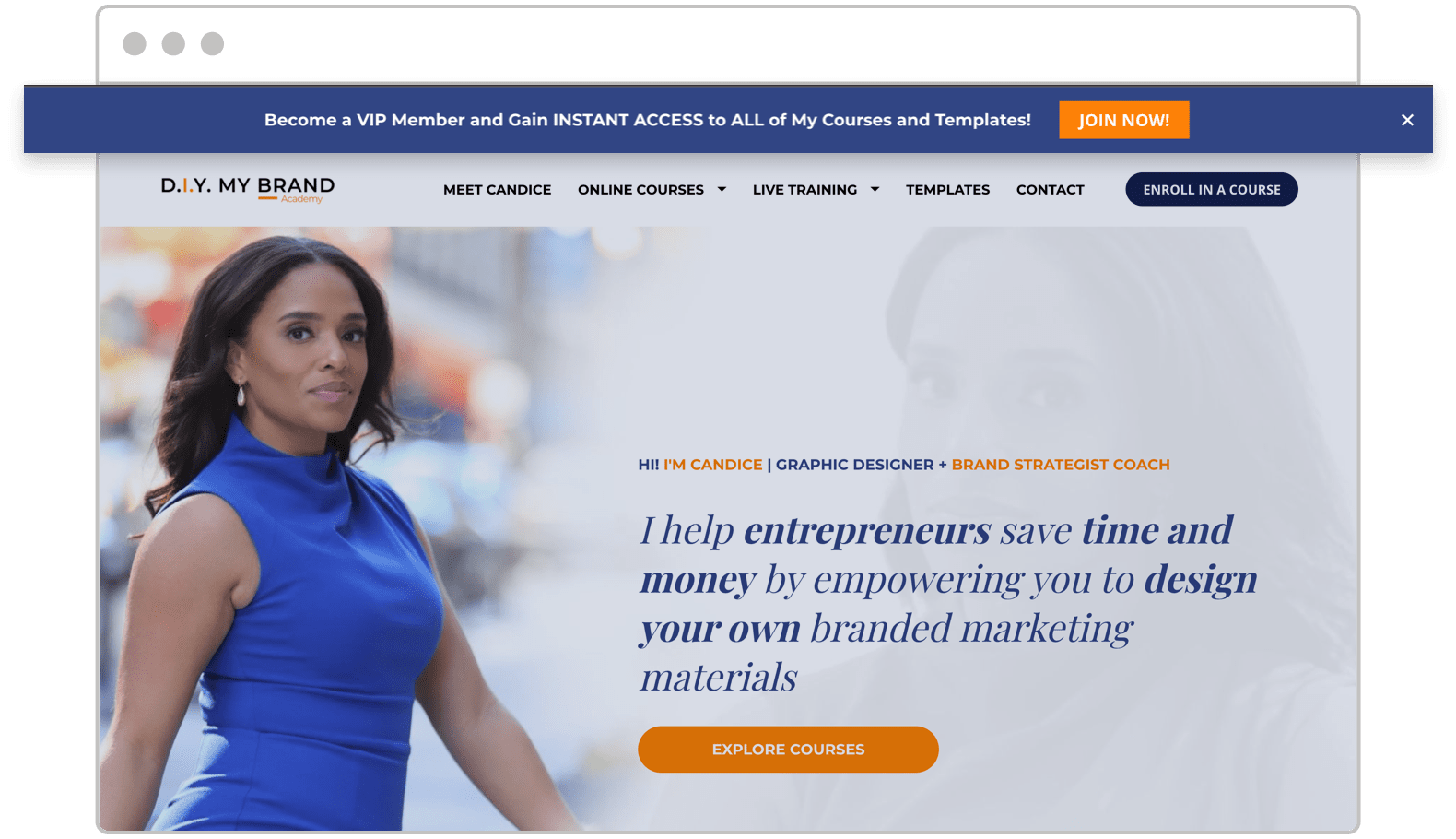 7. HTML Knowledge:
When it comes to new entrepreneurs setting up sites for business, the need for ready-made sites makes much more sense—ones that can be tailored according to your need—and not the fact that you might have to hire a coder, in particular, to get a job done. This will remain the basis of our next judgment.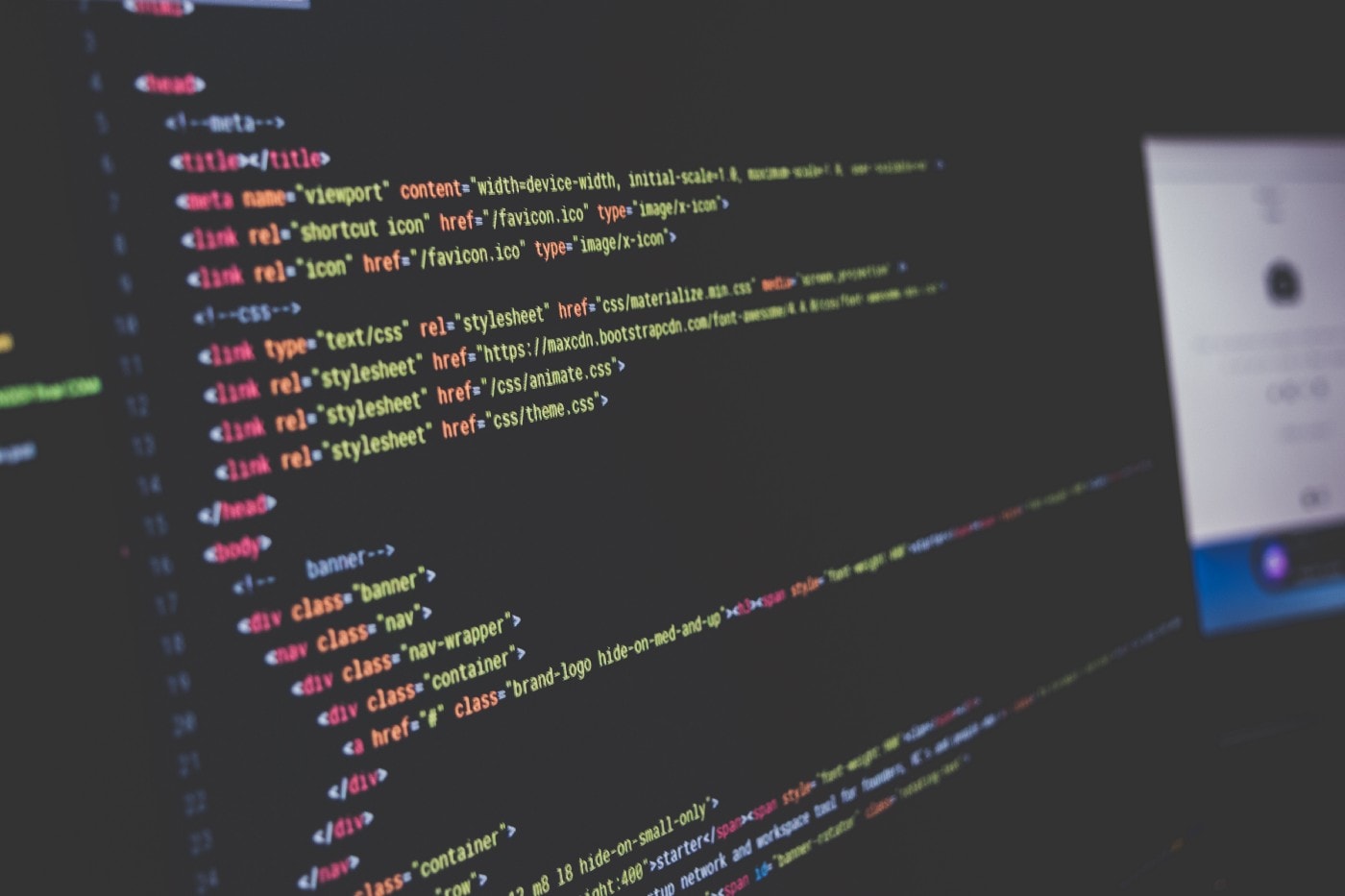 8. Opt-ins:
Participation confirmation from the consumers can be achieved by sending out opt-in codes.
9. Analytics and Systems Tracking
10. Publishing and Lead Generation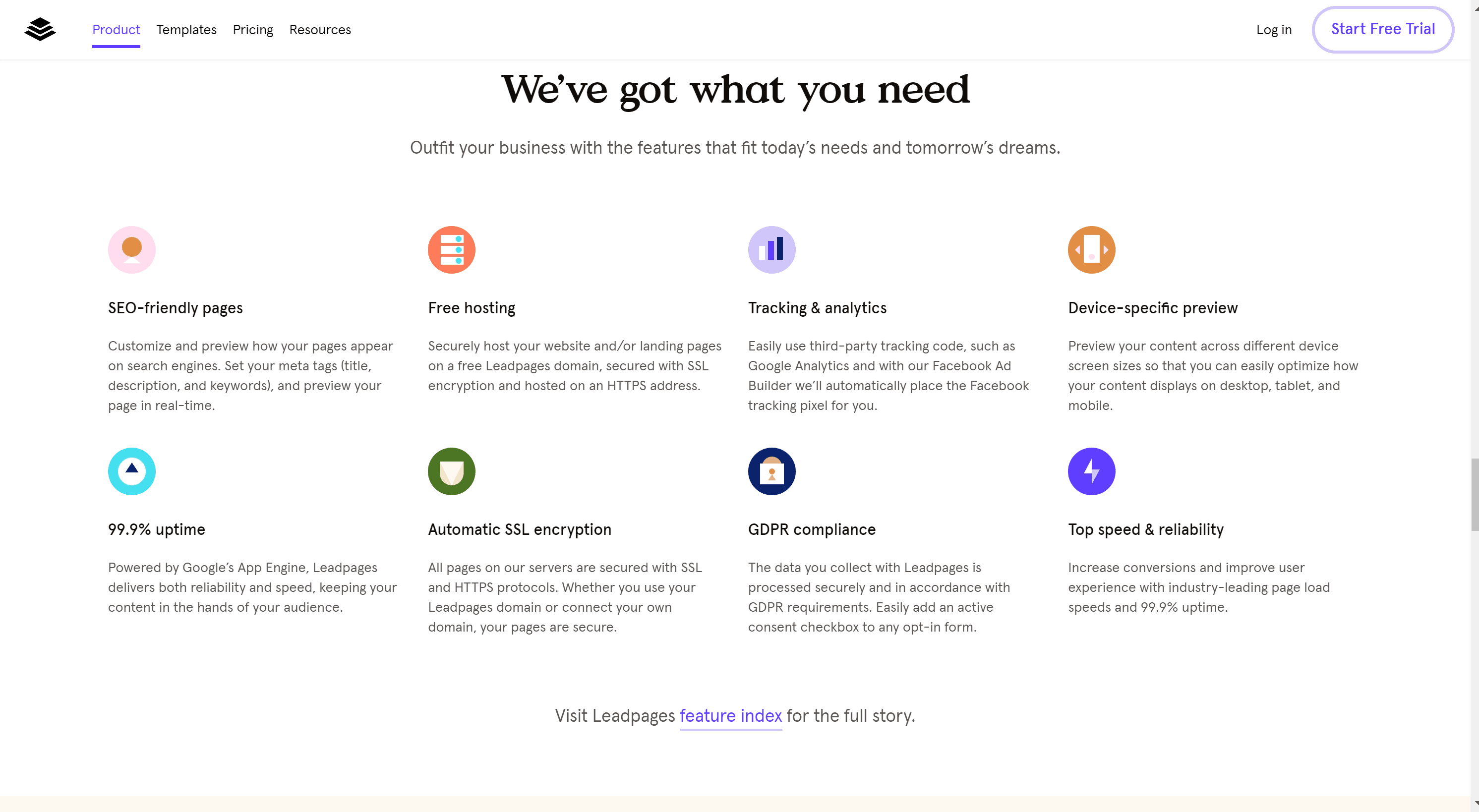 ClickFunnels vs Leadpages: Content editor
Both ClickFunnels and Leadpages provide you with a visual, drag-and-drop builder that you can use to assist you in designing your pages and opt-ins through an interface that does not require you to write any code.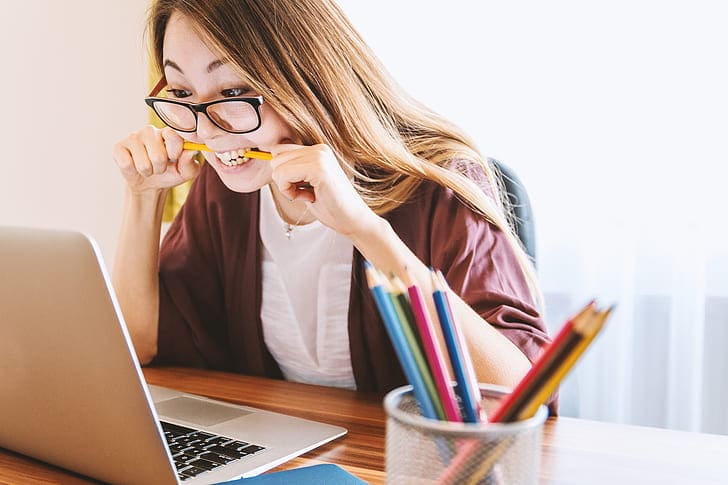 If you've ever worked with a page builder plugin for WordPress, the fundamental concept is the same, and you'll feel completely at home working in either editor.
It will be difficult to show you every single function of the editor in such a short period of time. Therefore, rather than attempting to show you screenshots, I have located some great video tutorials for each tool's editor. These tutorials will not only provide you with an overview of all of the capabilities, but they will also allow you to get a feel for what it is like to work with each editor.
ClickFunnels
The move-and-drop feature Your layout is managed by the ClickFunnels editor through the use of a grid-based framework. Your design can be organized in sections, rows, and columns if you so like. After that, you'll have access to a variety of content widgets with which you can populate the page.
You will be provided with content widgets for fundamental elements like text, buttons, and photos, in addition to content widgets for more complex elements such as countdown timers, pricing tables, forms, Facebook Comments, and more.
Page Builder
Because I believe this to be ClickFunnels' primary offering, I felt it warranted extra consideration on my part.
In point of fact, I believe that a significant portion of the reason I awarded ClickFunnels a good grade is due to the fact that it is an extremely reliable landing page builder.
In spite of the fact that ClickFunnels markets itself as an alternative to page-building software and emphasizes the funnel technique, the honest reality is that I mostly use it as a landing page builder.
On the other hand, there is a huge selection of templates available, and many of them have attractive layouts.
However, as you might anticipate, the only free templates are the ones that ClickFunnels has developed themselves. The funnel types are used to arrange the templates, making it easy to navigate and find what you need.
Leadpages
The grid-based method that is used by ClickFunnels is also utilized by the drag-and-drop editor for Leadpages. That is to say, the layout of your page may be built up using rows and columns, and then the content can be added using modules.
In a manner similar to that of ClickFunnels, you will receive a comprehensive collection of modules consisting of both basic building block components and more complex modules for features such as opt-in forms, payment forms, countdown clocks, progress bars, social share buttons, and more.
You also receive several helpful integration blocks, such as embeds for Calendly and OpenTable, amongst others.
Both the Leadpages editor and the ClickFunnels editor are highly effective; however, the Leadpages editor has a noticeably more contemporary appearance overall.
In addition to this, it performs a good job of retaining as many of the editor's settings as is humanly possible. You may, for instance, install a form module without having to leave the editor in order to specify the integrations it has with other modules.
The best bang for your buck is also known as value for money.
Leadpages:
Are you debating whether or not Leadpages is a good investment? Let's take it to step by step. There are several tiers to choose from to accommodate any budget.
A normal plan costs $25 per month, whereas pro accounts cost $48 per month and advanced plans cost $199 per month, respectively.
And no matter which package you choose, you'll have access to unlimited traffic, leads, and landing page creation. Are you looking for a little extra assistance?
Customer service is provided by email, chat, and priority phone calls according to plan level, and marketing education training is provided regularly.
Users can also benefit from a discount on premium Shutterstock photos by purchasing them as an add-on for a small fee.
ClickFunnels:
Do you, on the other hand, have concerns about the pricing of ClickFunnels?
The basic price is $97 per month (with a maximum of 20 funnels, 100 pages, and 20,000 visits),
Platinum users pay $297 per month (with an infinite number of funnels and pages),
Collective plans start at $1,497 per month (with an unlimited number of funnels and pages) (with unlimited funnels and pages).
Verdict:
However, ClickFunnels is more expensive than Leadpages, and it comes with a number of additional features that may be beneficial to your business plan.
What exactly is FunnelFlix?
Russell Brunson, the founder of ClickFunnels, first made a significant amount of his money by selling information goods and online courses.
It would appear like ClickFunnels is attempting to promote the "Netflix" model with FunnelFlix, but with information items. This is something that, in my opinion, is distracting and confusing when you're simply trying to utilize the program for your marketing, and I don't know why they're doing it.
There is some useful information buried among all of that, but there is simply too much of it, and you have to wade through a lot of filler before you reach anything useful.
For the sake of this review of ClickFunnels, however, we will not be discussing FunnelFlix at all because our primary focus is on the ClickFunnels software.
Customer Service: Which Offers Better Support? 
Leadpages
It is Fantastic!! The support that is being provided by Leadpages helps its users and followers by dividing and distributing the traffic across the various domains, hence giving out a more personalized connection. 
ClickFunnels
Just a click away from setting down your business is the mantra of Click Funnels. It adopted a conventional and direct system of customer care service. With the e-mail and a direct hotline, the organization helps you to straightforwardly sit down for your business rather than chucking off around the bush. 
Leadpages vs ClickFunnels: Integrations
Leadpages and ClickFunnels support several third-party services.
Both products include WordPress plugins to integrate your designs into WordPress. Leadpages publishes landing pages to WordPress, while ClickFunnels allows you to embed funnels.
ClickFunnels
ClickFunnels interfaces with most CRMs and email marketing services. WebinarJam, ShipStation, and several payment methods are also integrated.
A catch-all Zapier connector allows you to connect to any of Zapier's hundreds of apps if you can't find an integration.
Browse all integrations here.
ClickFunnels is a self-contained solution, while Leadpages relies on integrations. From ClickFunnels:
Can ClickFunnels incorporate my preferred autoresponders/shopping carts?
While we recommend that most people just use ClickFunnels to manage your business, we realize that some of you have your own favorite tools, so we interface with most of the major service providers to make funnel development even more exciting!
Leadpages
Leadpages offers 40+ "Standard Integrations" on all levels and more "Advanced Integrations" on its top plan. Email marketing, webinar, and CRM connectors are available. For webinars, you receive GoToWebinar and WebinarJam connections.
Leadpages supports Zapier, so you can connect to almost any tool if there is no built-in integration.
Leadpages vs ClickFunnels Marketing Strategies
ClickFunnels has built-in sales funnels for a number of goals, such as selling a product or organizing a webinar.
This makes it simple to create a funnel for your new product, future event, or any other circumstance where you need to engage with your audience.
Creating a new sales funnel in ClickFunnels is straightforward. First, you may specify your purpose by selecting one of the available alternatives, such as collecting emails, selling your goods, or hosting a webinar. After you've given your funnel a name, ClickFunnel will create all of the associated pages for you.
In Leadpages, creating a funnel is a considerably more difficult task. To establish a real sales funnel, you'll need to link Leadpages with mailing list software, a payment processor, and other tools, rather than creating it with a single click.
In short, Leadpages is a more capable tool for producing landing pages, but ClickFunnels excels at developing simple, successful sales funnels.
Publishing options: flexibility & ease of publishing finished content
Leadpages:
Leadpages provide a variety of publishing choices. Each account includes free hosting on a personalized Leadpages subdomain (for example, https://your-domain.lpages.co).
You can also publish on a third-party domain you already own, or buy a Leadpages yearly subscription and get a one-year free domain (powered by Hover).
In addition, every Leadpages account comes with a WordPress plugin that you can use to install your landing pages, pop-ups, and alert bars.
Your page can also be published as a dynamic HTML page (which automatically updates when edits are published in Leadpages).
ClickFunnels:
Do you want to share your project with a group of people? Multi-user rights are available in ClickFunnels, including global account settings, follow-up funnels, contacts, sales, and backpack.
For quick publication across a variety of platforms, you may host your page directly through ClickFunnels, add your existing domain, use a WordPress plugin, or register a new domain using your ClickFunnels account.
Verdict:
Leadpages and ClickFunnels can host your landing page or funnel for you, either on their servers or through a third-party provider.
If you need to buy a domain, you can do it directly through ClickFunnels or obtain one for free if you sign up for an annual Leadpages plan.
You may also add users to your account with ClickFunnels under seven different permissions.
Leadpages vs ClickFunnels Pricing: Comparing Value For Money
Leadpages Pricing Plans

Leadpages provide three plans for your business to grow and flourish:- 
Standard Annual
It is full of unlimited domains with mobile-responsive site templates.

It is implanted on any site.

Has access to an affiliate program and works with WordPress –which is optional.

It contains advanced HTML export.

Friendly, fast email service.

The cost of this program is $25 per month but paid annually.
Pro Annual
It has furthermore new updates than the standard annual like:-
Email- automation triggered links

A/B split testing

Partner discounts

$48 is the price of the program per month, paid annually.
Advance Annual
Five sub-accounts can be updated.

Phone chat is also available.

Salesforce, Hubspot, and Marketo integration

It helps you to connect to the other 50 Domains.

The price of the program is $199/ per month which is paid annually.
Prices of LeadPages at a glance:-
All the pages here begin with a 14-day free- trial. Choosing between monthly and annual subscriptions can help you save up to 38%
Members have the power to upgrade or degrade the premium or program anytime. Unlimited traffic, ad-building-integrated Facebook, and limitless traffic are included in all the plans.
All details and features are furnished on the Leadpages pricing page
Click Funnels Pricing Plans

Creating unlimited offers and providing you the ability to grow makes ClickFunnels the way it is. 

The first plan comes at the price of $97.

The platinum plan of Chick Funnels is $297.

And the last program comes with high updates named Two Comma ClubX at $2,497.
Pros & Cons
Leadpages
Pros:-
It's pretty easy to operate with little training and has a similar version to WordPress.

It's easy to embed multimedia rather than copying the HTML link.

Helps in creating professional landing pages in less time.

An amazing addition to lead pages is the drop-and-drag templates.
Cons:-
It should introduce the ability to use custom fonts.

Spacing the words is an issue that needs to be fixed.

More video tutorials should be offered to help in fixing some particular issues if any.

The library could be updated with a few new templates from time to time. 
Click Funnels
Pros:-
Build such sale funnels that will convert.

An easy, simple domain to understand.

All come under one system.

Uncomplicated data tracking.
Cons:-
Not so cheap, quite expensive.

There is no provision for blog functionality.

The page has zero ownership, if you leave the page, you need to build your business again.

It has closed sources, you can get stuck if ClickFunnels start showing bugs or get slow.
Quick Links:
FAQs On LeadPages vs ClickFunnels:
✅ What is the difference between Leadpages and ClickFunnels?
The main difference between LeadPages and ClickFunnels is that the ClickFunnels is an all-in-one solution for sales funnel software whereas LeadPages is a professional landing page application.
🎉 Why do I need Clickfunnels?
ClickFunnels is an amazing all-in-one landing page builder that creates pages quickly and efficiently. Using this software is pretty easy and you can create any campaign to sell your products.
🏆 Is Clickfunnel a landing page builder or more than that?
Apart from landing page templates, ClickFunnels also offer helps to sell a product or capture customer's information depending on what kind of landing page you deploy.
🔥 What's the difference between a landing page and a website?
Homepage or websites are designed for exploration whereas the landing pages direct the users to a specific action.
👉 Do I have to Pay Annual Fees?
It's not necessary for you to pay annual fees. There are monthly subscriptions where you can choose different plans according to the features required. Months types are of three types: Standard, Professional, and Advanced.
👉 What is the price difference between LeadPages and Clickfunnels?
When comparing the price you definitely get a lot more of your value and if you're just looking at dollar spend versus value on return. However, if you're short on budget and simply looking at which one is going to cost less and still get a very similar result then Lead Pages wins. LP offers $49/month and an income of $576. CF offers $97/month and income $1,164.
👉 What are the alternatives for LeadPages?
There are four better alternatives for Lead Pages. They are System.10, Instapage, ClickFunnels and Optimize Press.
Final Verdict: Leadpages vs ClickFunnels 2023 | Who is The Winner?
Template Selection 
One of my main grips with Clickfunnels for a while has not only been the smaller template library when compared to other page builders but how alike the pages look when you land on a clip funnels landing page they all use about the same design and fonts.
One of the things I really like about Lead Page is there are a lot of templates and there's a lot of variety. In fact, it has the largest selection of templates across all of the different page builders. 
Page Editor 
They both have drag-and-drop. They both don't require any HTML and they both provide mobile and tablet previews. So what is the difference between LeadPages vs ClickFunnels?
Well, the Lead Page is easier and faster to use. It is more intuitive and it is easier to move elements around the page. Clickfunnels have made a recent update so they are much closer to like the same but the page-building experience is prepared in LeadPages. 
Standard Templates 
In the past, we weren't able to drop and drag things across the page. It was pretty much a static template and all we could do was change the text and images. It's super fast to get a landing page done because it restricts moving all over the elements and it's designed where a string of tests is too long or any image is too big. It will automatically resize things for you. 
Sub Account Function
In LeadPages, if you have multiple businesses you're working with multiple people or projects if you can have sub-accounts whereas in ClickFunnels it has just one account and it's hard to share things across. You can share funnels with a link but then it duplicates that funnel into another person's account.
You're not actually working on the same funnel whereas with LeadPages you have a sub-account and then Group-A day can have access to sub-account A and vice versa. 
With this we've come to the end of our reviews from our research on both the software and with no doubt we say Leadpages according to us is the perfect software to choose from ClickFunnels vs Leadpages.