Today, I will compare OptimizePress and Leadpages, two powerful landing page tools for online marketing.
🚀 OptimizePress offers a range of features tailored to crafting stunning websites, sales pages, and membership portals, making it a go-to for those looking to design their online presence with finesse.
On the other side of the ring, we have Leadpages, the champion of creating captivating landing pages and popups that effortlessly capture those precious email addresses.
If you're facing the infamous struggle of building an email list, Leadpages could be the superhero solution you've been searching for.
So, buckle up as we journey through the features, benefits, and quirks of these two powerhouses to help you make an informed choice. Let the showdown begin!
OptimizePress vs. Leadpages: Overview
OptimizePress and Leadpages are web tools that allow you to build enticing landing pages that will get the job done. The best thing is that you don't need to be a web developer to create a profitable landing page.
Save yourself the trouble of learning to code or looking for developers to brainstorm your ideal designs.
Both OptimizePress & Leadpages will let you build a landing page in double the time at half the rate. They are a boon for non-techies trying to make it big in the digital world.  
OptimizePress Overview
OptimizePress is one of the oldest landing page builders out there. OptimizePress landing page builder is made exclusively for WordPress, which is fine since most websites now run on WordPress.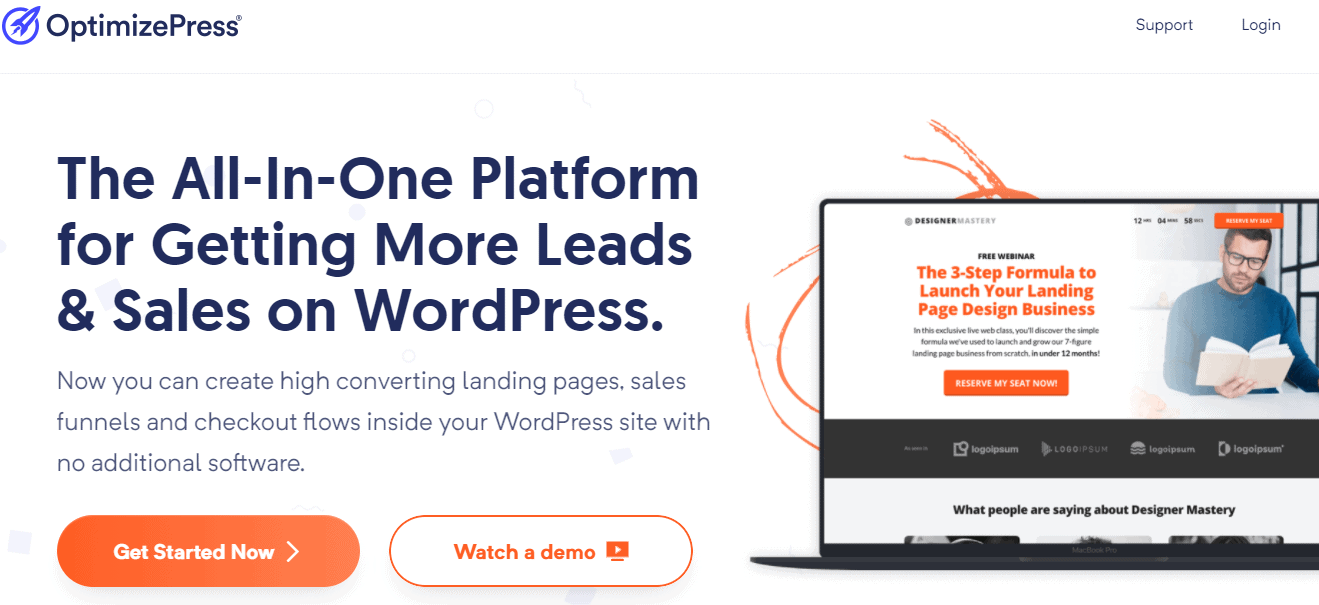 Several integration opportunities can be used to further your reach & increase your revenue. Also, OptimizePress is one of the cheapest landing page builders available in the market today.
OptimizePress offers many pre-made templates for building pages and websites, all of which can be easily customized using a drag-and-drop visual editor.
Leadpages Overview
Starting in 2012 in Minneapolis, Minnesota, Leadpages quickly gained a reputation as one of the most effective landing page builders. Leadpages is an independent landing page creator that can build landing pages for any website.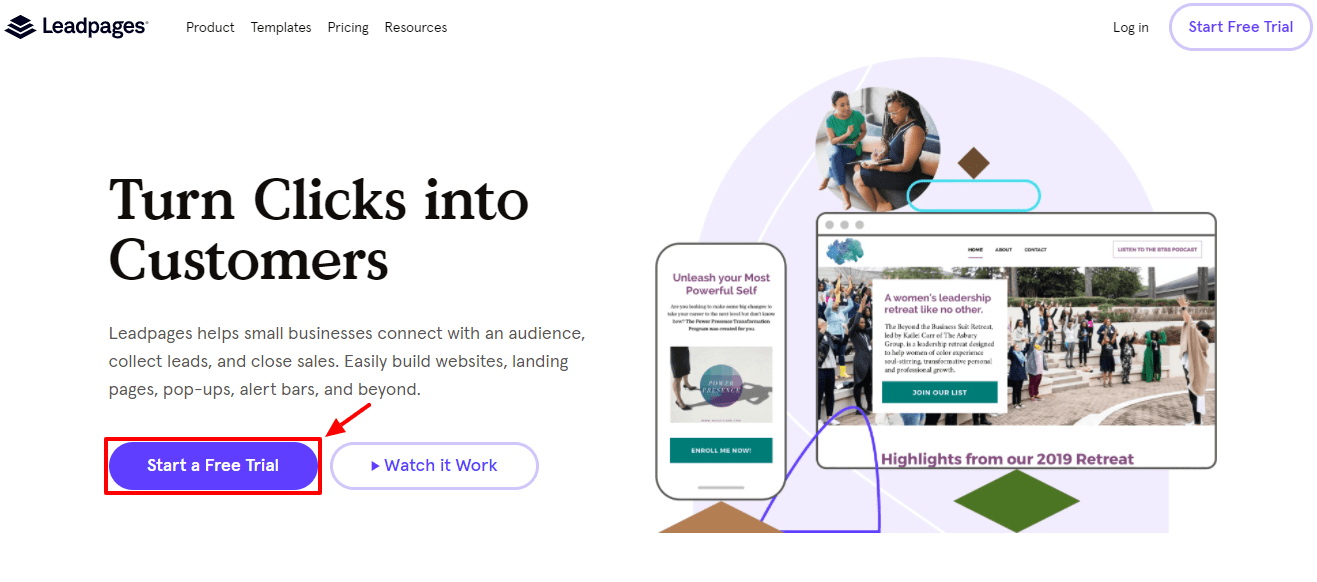 Leadpages can help grow your email list, but it does not provide a way to send regular emails. Consider using another service to communicate with your list.
Why would someone use Leadpages? They offer lots of templates to help you create high-converting landing pages and easily send content upgrades.
They also provide many unique features that set them apart from the competition. We have featured an in-depth Leadpages review to help you get detailed insights into it.
My Experience With Leadpages And OptimizePress
I have used both Leadpages and OptimizePress and think Leadpages is the clear winner. Leadpages are much easier to use and you can create beautiful landing pages very quickly.
Their templates are also very well designed and you can easily customize them to match your brand.
Although OptimizePress is a powerful tool, its templates are not as well-designed as Leadpages, which can make it challenging to create an attractive look.
Overall, I would recommend Leadpages for anyone who wants to create beautiful landing pages quickly and easily.
1. Leadpages is more focused on creating landing pages, whereas OptimizePress allows you to create other types of pages, such as blogs and sales pages.
2. Leadpages is easier to use and has a more user-friendly interface than OptimizePress.
3. Leadpages has a broader range of templates to choose from, while OptimizePress has a smaller selection.
4. Leadpages are more affordable than OptimizePress.
Leadpages vs. OptimizePress: Popular Landing Page Builder
I'll compare the two tools in a few key areas so that you can decide which one is the greatest fit for your particular scenario and needs.
| | | |
| --- | --- | --- |
| Platform | Only Works With WordPress | Independent Landing Page Creator |
| Newbie Friendly | No | YES |
| Mobile Optimized | YES | YES |
| Pre-Formatted Templates | 30 | 350+ |
| Pricing | One Time Payment | Pay monthly or yearly |
| Mailing List Integration | YES | YES |
| A/B Split Testing | YES | YES |
| SEO Friendly | YES | YES |
| Usability | Steep Learning Curve | Ease of Use |
| Flexibility | For Membership Sites | For Multi-Platform |
| Ownership | You Own Your Pages | You Can Lose Your Pages if You Cancel Your Subscription |
What I Love About LeadPage?
LeadPages is user-friendly and great for people who are just starting out.
With Leadpages, You have various options, including pages for capturing leads, pages for making sales, and pages for registering for webinars.
Simple and attractive designs have been shown to convert customers well… You can also sort by conversion rate to see what other LeadPages users are doing well on their pages.
Compatible with the industry's most popular autoresponders, WebinarJam Studio, and GoToWebinar
The web pages are stored on the company's servers, which makes it possible for them to load considerably more quickly (in general) than if you were to host them yourself.
Allows for easy testing using split groups (at the higher package level)
Integrated analytics of a reasonable quality
There is no limit to the number of pages that you can produce.
What I Love About OptimizePress
To that end, you can make as many pages as you like.
The entire product can be personalized to fit individual preferences.
The drag-and-drop interface, so you can move and resize elements on the page as needed.
The option to copy the design of any website you find online, complete with free guides on how to do it.
Allows you to accept payments from your site visitors without leaving the Stripe platform (requires an SSL certificate).
Which Is Better: Leadpages Or Optimizepress? 
You can see that both Leadpages and OptimizePress have advantages and are better than the others in some ways. So, you should consider their pros and cons to find the one that works best for your business.
Who Needs to Use Leadpages?
Leadpages is the best choice if your main goal is to make landing pages that convert well. It can help you do this with its large library of templates and easy-to-use drag-and-drop editor.
Also, this platform has a lot of extra things you can add to your landing page. You can boost conversion rates on your landing page by adding opt-ins or widgets.
Leadpages is also great if you need quick and helpful customer service.
Who Needs to Use OptimizePress?
If you're into web design, OptimizePress may be suitable for you. Despite having fewer templates than its rival, you can still learn from them and save your work.
Another idea for people who like OptimizePress is that things get a lot easier if you use WordPress. You won't need much time to figure out how to use it.
Also, you might like what you've built so far and want to use it again. In this situation, OptimizePress saves the day. Even if you cancel your subscription, you will still have access to the content you paid for.
OptimizePress vs. Leadpages: Key Features & Benefits
OptimizePress Features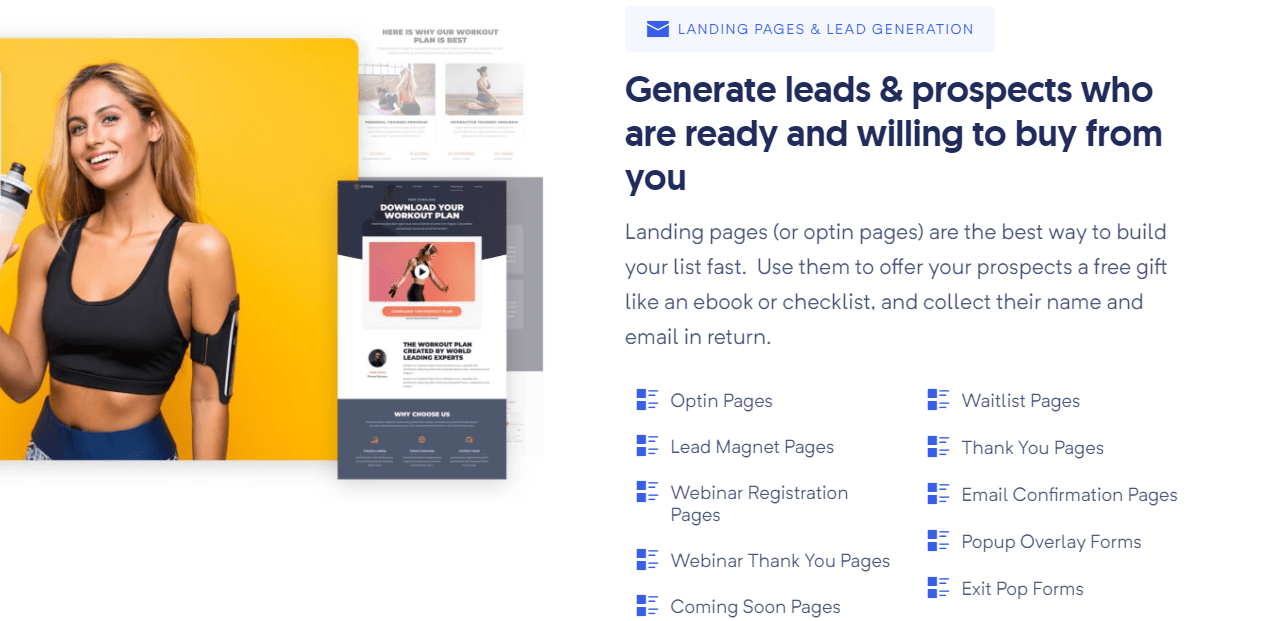 Live Editor
The live editor function will allow users to customize templates in real-time. Changes made will be reflected immediately without refreshing pages.
Membership portals
They have their own membership portals. This will save you from spending money on third-party membership portal tools.
WordPress theme & plugin format
They are perfect for WP websites as they are built exclusively for WordPress. They also provide a free WordPress theme along with the page builder.
Shopping cart
OptimizePress includes a built-in shopping cart feature that allows customers to easily add your products or services to their cart.
Content drip feeding
A powerful method to keep your visitors engaged in your content. This is done by giving out content little by little to add value to your matter.
Launch funnels
This allows you to build an email list around exciting new offers to increase curiosity among your visitors. This is a proven tactic to turn your views into conversions.
OptimizePress integrations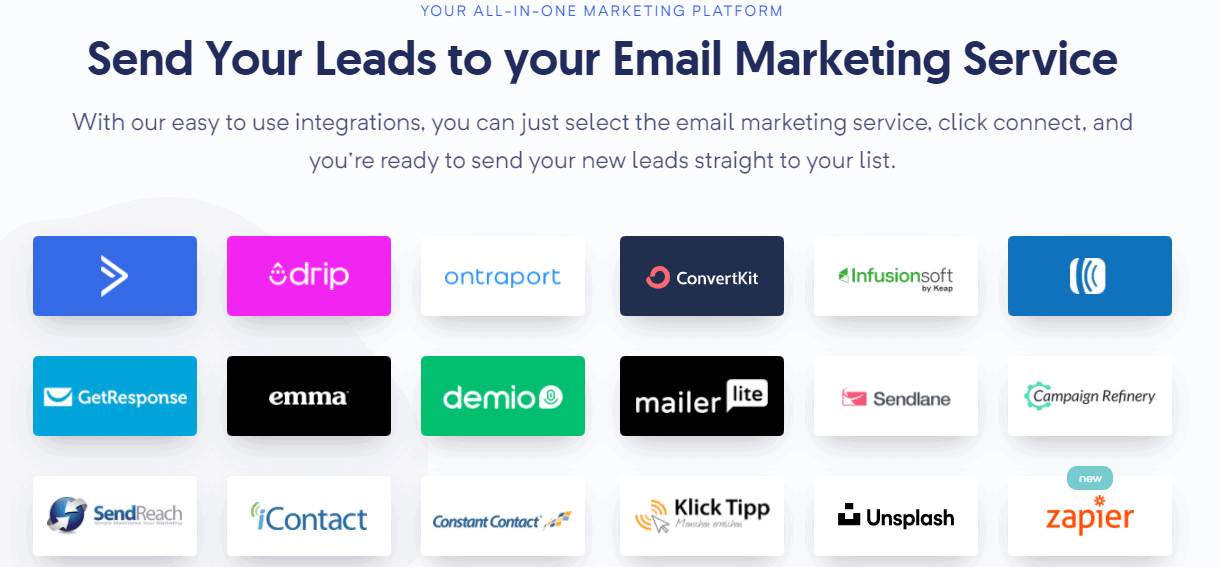 Mailchimp

Aweber

iContact

Kissmetrics

Visual website optimizer

GetResponse

WishlistMemeber

Infusionsoft
Leadpages Integrations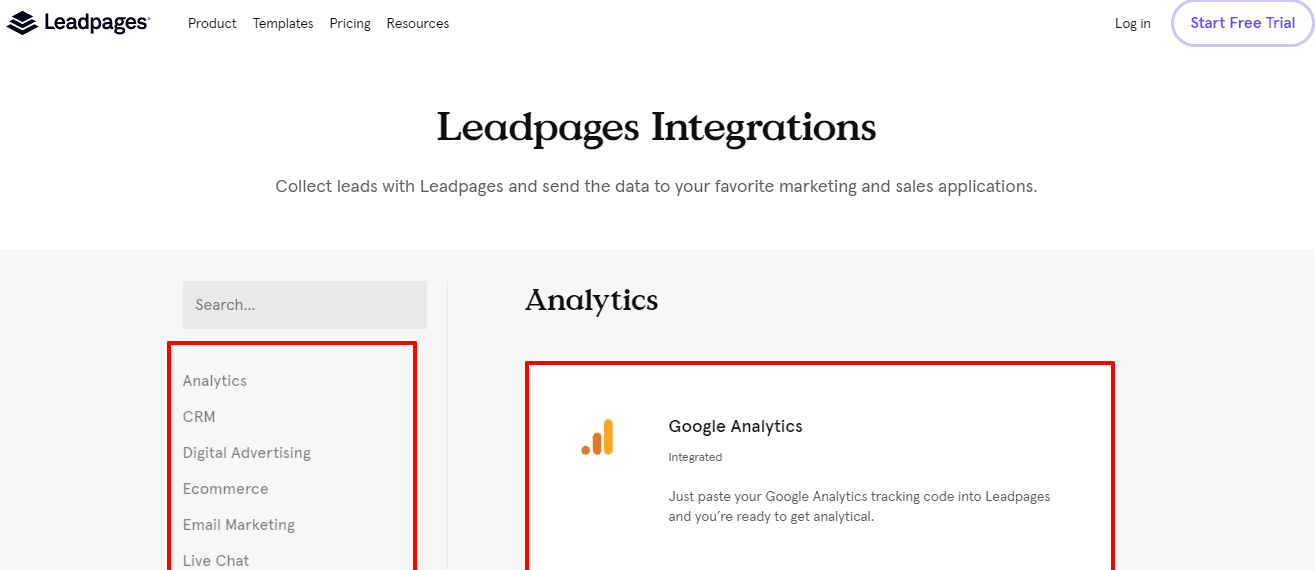 Hotjar

JavaScript analytics platform

LionDesk

Pardot

BrightRoll

Taboola

BombBomb

Drip

Intercom

LiveChat
Verdict:
This is a hard-fought round. But Leadpages clinches this bout by providing more enticing features than OptimizePress. 
Leadpages vs OptimizePress Template Editor
Leadpages Template Editor
Leadpages gives you a lot of ways to change your landing page, whether you choose a drag-and-drop style or a basic design. This might not have been the case in the past, but the latest version of Leadpages has a modern page builder that you can use with just a few clicks.
Drag-and-drop Template Editor For Leadpages
With the Leadpages designer, you can change the drag-and-drop landing page designs.
With its drag-and-drop feature of Leadpages, you can start changing any text in the template by clicking on it. The buttons are easy to find because they change based on your work.
Context-Sensitive Controls in the Leadpages Editor
When a page element is clicked, its options appear on the right. You can easily add new parts to your page and change how they look, whether you start with a clean canvas or load a template. You can build your own home page by putting widgets into the parts.
Use the Leadpages editor to make changes to the text; once you've added a tool to your page, you can use the WYSIWYG interface to change it.
If you choose one of the stock themes, you'll use a different editor to make changes. Even though the primary template builder isn't as easy to use as the drag-and-drop version, you still have a lot of say in how your landing page looks.
OptimizePress Template Editor
Once I've chosen a template, I will use the OptimizePress LiveEditor to make changes.
I have to say that the LiveEditor isn't as sleek as the editors in Leadpages, and it's starting to show its age. But it does what it needs to do.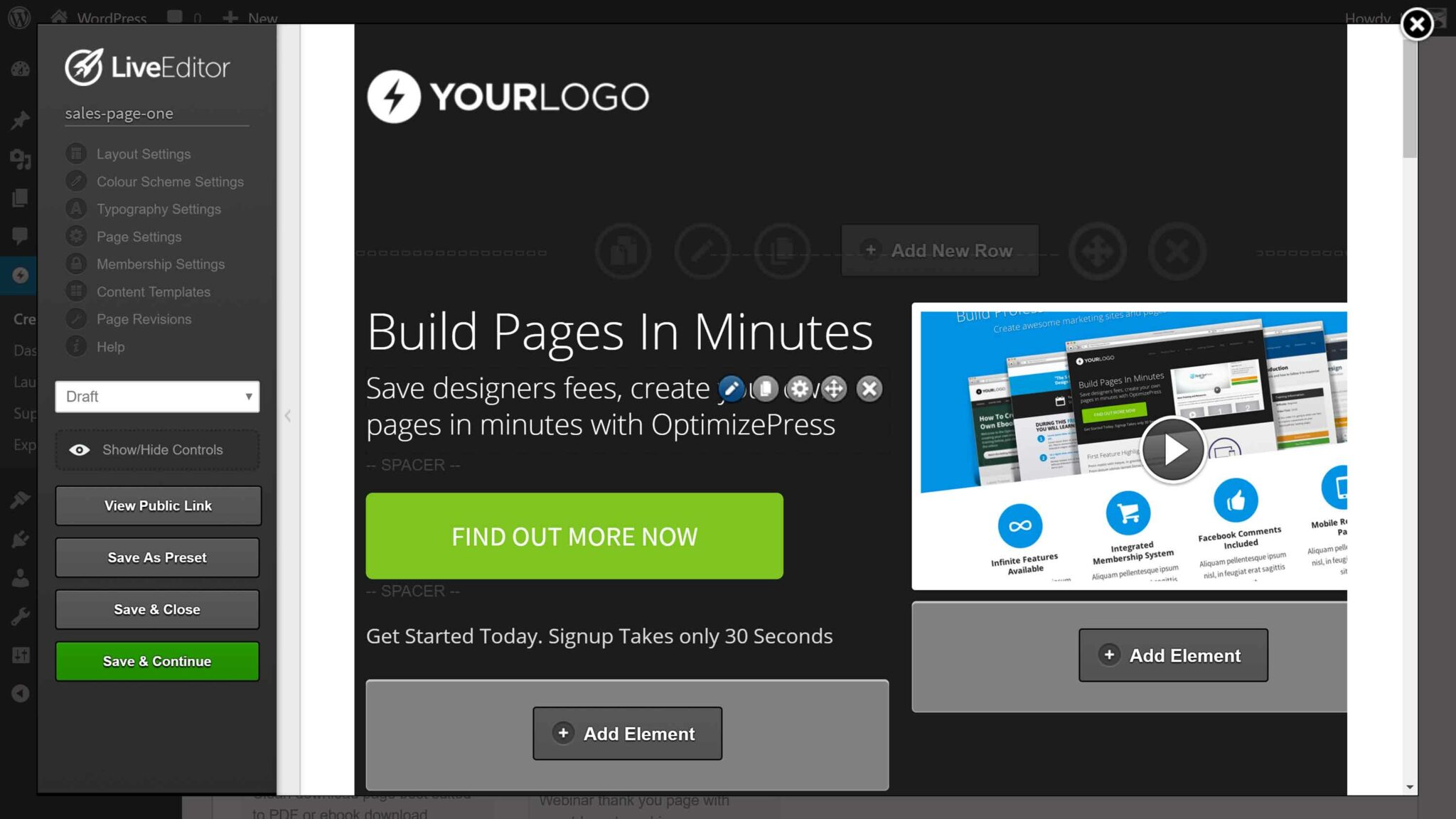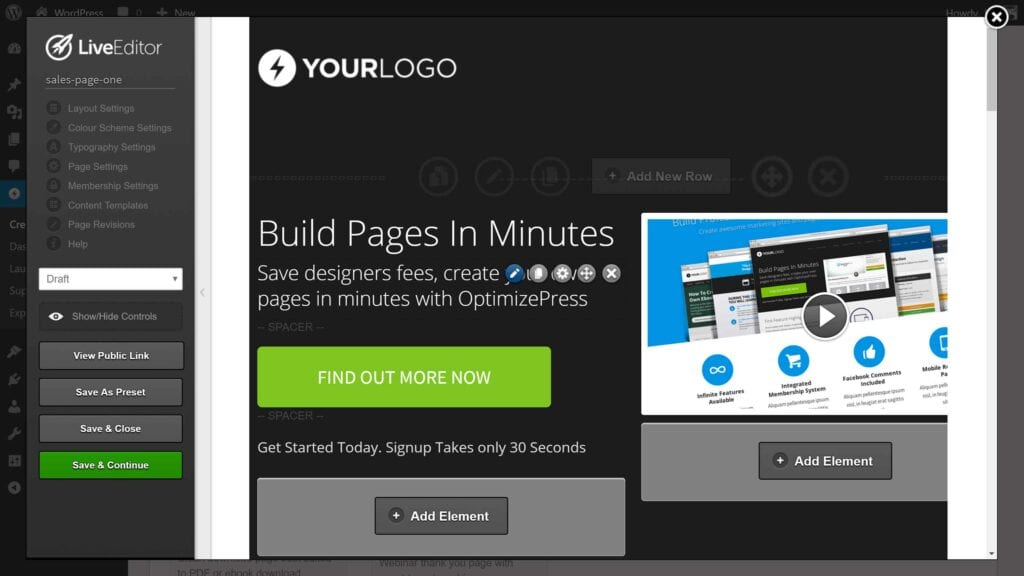 One problem is that I can't edit text directly or see how my changes will look immediately. This slows things down a bit.
When I want to change something about a feature, I click on the edit icon and use a popup panel to make changes. It's different from the sidebar panel or straight editing on the page that I've used with Leadpages, which were easier to use.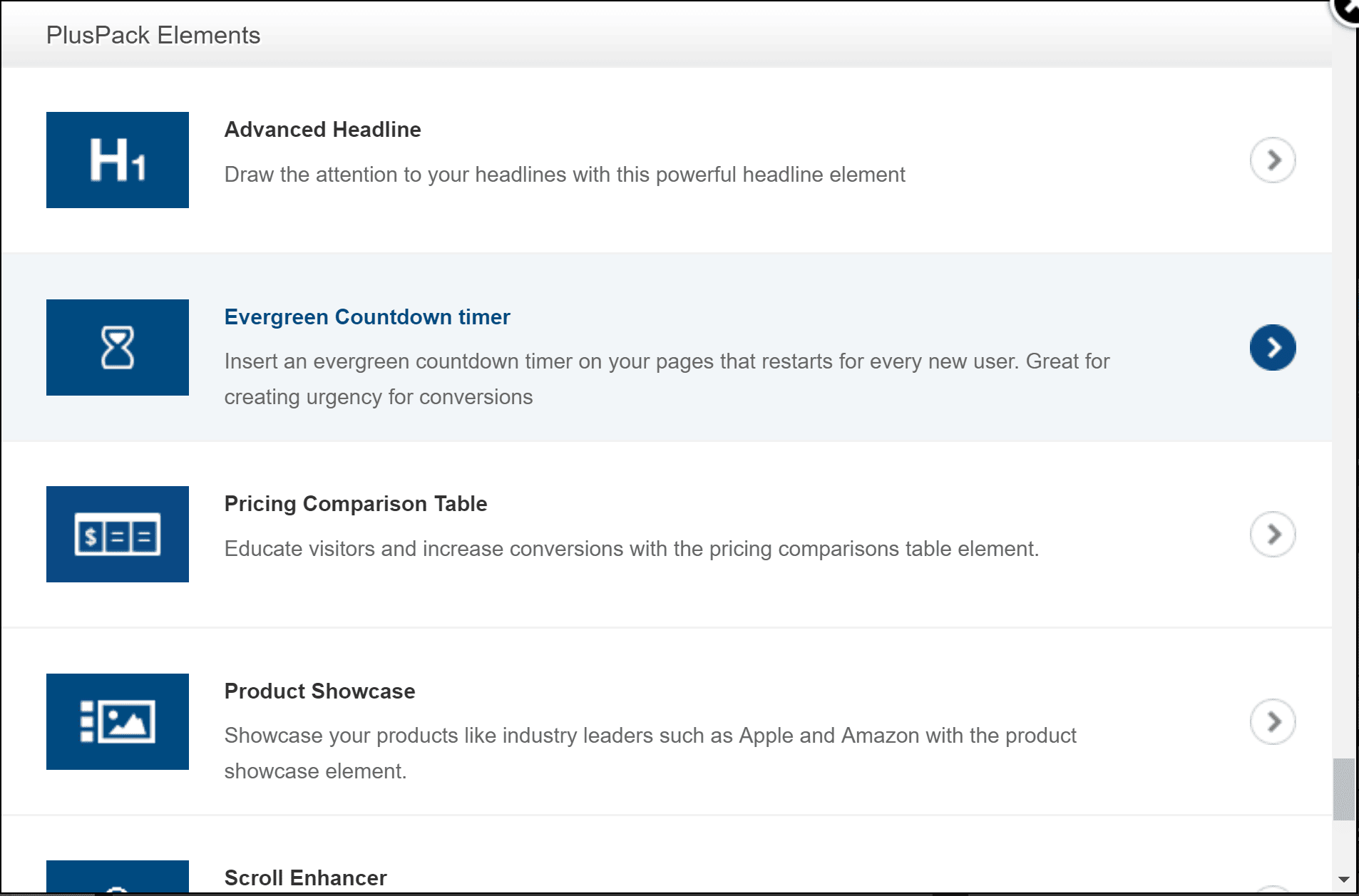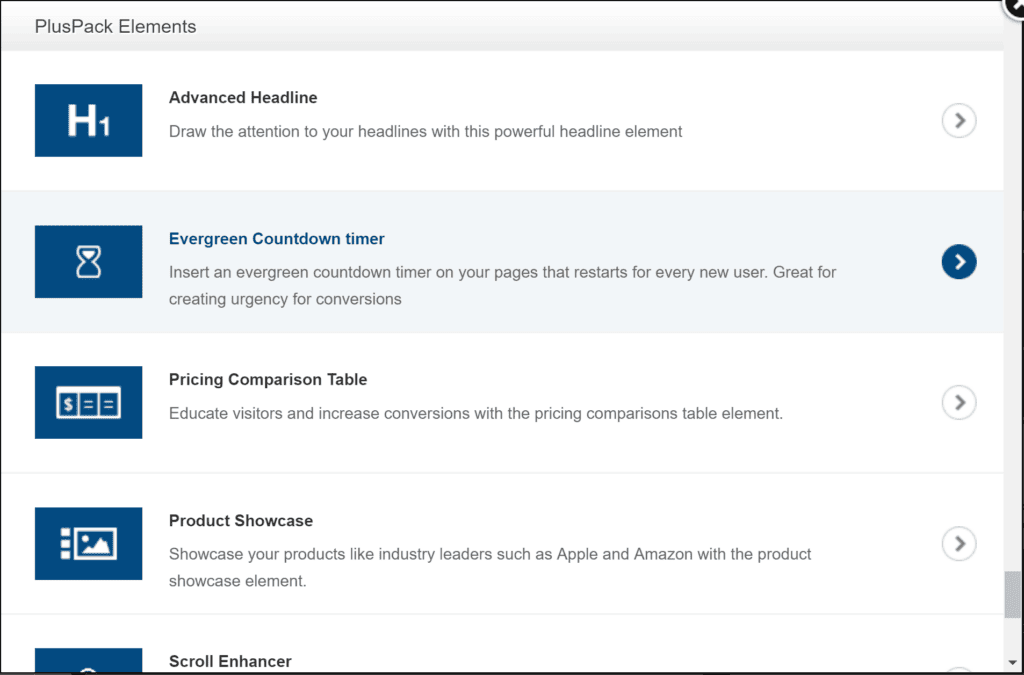 But here's where OptimizePress shines: it has an extensive collection of things I can add to my pages to improve them.
I can use a wide variety of things on my pages. These include audio and video players, buttons, countdown timers, opt-in boxes, price tables, testimonials, and other valuable features.
The PlusPack elements are an extra bonus for those with the Publisher and Pro licenses, which are unavailable with the Core license.
This gives me exciting new options, like putting product demos and sliders on my pages, and takes my ability to customize to a whole new level.
Leadpages Reporting And Optimization Tools
With Leadpages, you can easily track how many people look at your landing page and how many sign up. Leadpages also works with tools from other companies, like Google Analytics.
This could be helpful if you need more information or want to add landing pages to your website but are already using this tool to track what your visitors do.
Leadpages gives you simple performance reports, but you can add Google Analytics to your pages for more detailed information.
Leadpages makes it easy to run split tests to improve your landing pages, as long as you have the Pro plan or higher (but not the entry-level plan).
You can make different versions of a page and decide how traffic is split between them until you're ready to pick a winner.
OptimizePress Reporting And Optimization Tools
I have a few alternatives regarding tracking the performance of my OptimizePress pages. I can integrate Google Analytics and other tracking codes directly from the plugin dashboard. That's what I call convenience.
For those of us with Pro or Advanced subscriptions, the OptimizePress Experiments features, packed within the PlusPack module, are an exciting treasure trove. This little treasure features a robust split testing tool, allowing me to fine-tune my pages for the best results.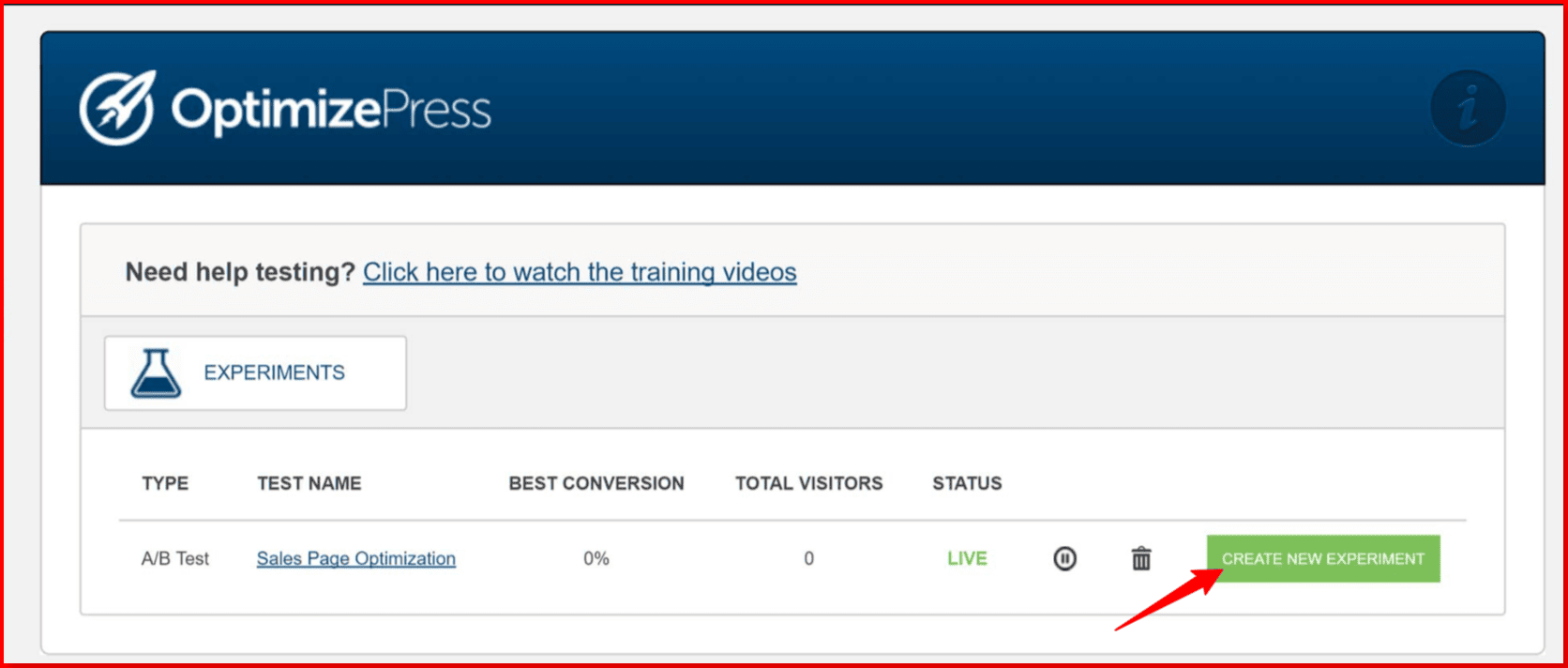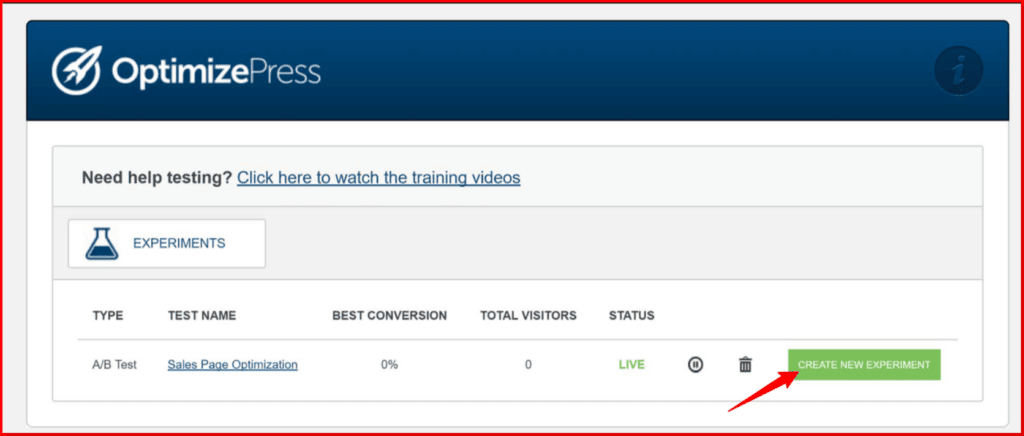 With the OptimizePress Experiments module, I can compare multiple designs, all with a specific opt-in or page visit goal in mind. It's an excellent method for determining what works best. It's worth noting that this process isn't as intuitive as what I've seen with ClickFunnels or Leadpages.
When I want to modify the pages I'm comparing, I navigate between screens rather than having everything neatly organized in one area. It's a minor flaw in an otherwise helpful tool. Unlike Leadpages, I can't choose how to split traffic among my pages.
But don't get me wrong; the feature does get the job done. With OptimizePress, I can efficiently conduct tests and examine my design performance, even though it requires more meticulous handling than other platforms.
OptimizePress vs Leadpages: Integration Options
Leadpages Integration Options
Leadpages is a master of integration, in my opinion. It effortlessly connects with a wide range of essential services that make life in the digital world much smoother.
Email marketing tools, webinar services, payment gateways, and WordPress are all linked with Leadpages.


This is when things become interesting. While Leadpages has a friendly relationship with many services, some premium connections, such as Hubspot and Salesforce, are only available to individuals who have advanced to the top-tier Advanced plan. It's like having a VIP membership to the premium integrations club.
OptimizePress Integration Options
When I dive into OptimizePress, I discover seamless integration with all the heavy hitters in email marketing, making it a breeze to nurture and expand my subscriber list.
It's like having a well-oiled machine for growing my list of subscribers right there at my fingers.
But that's not all. With the Stripe and Gumroad links, I can use order forms on my OptimizePress pages to easily accept credit card payments. It's an easy way to make money from my computer projects.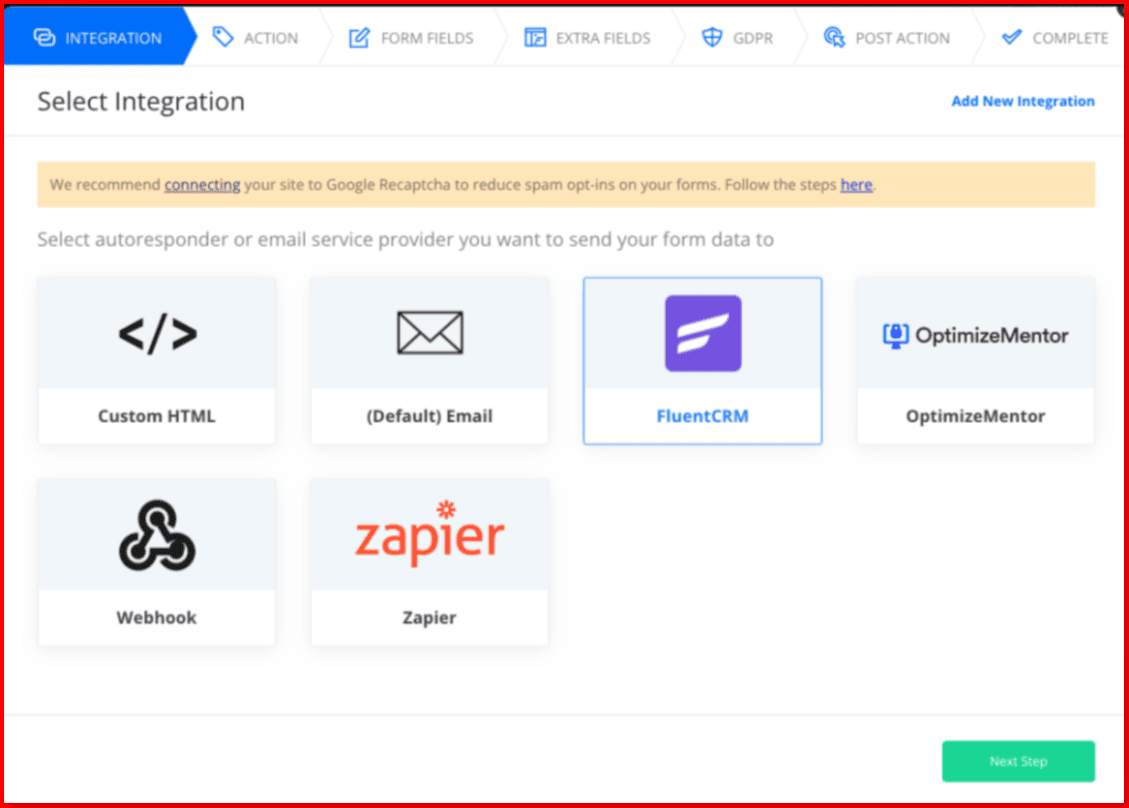 The OptimizeMember feature is a bonus for those who have signed up for the Publisher and Pro plans. This fantastic tool keeps my valuable content safe, lets me sell access to it, and works well with the payment system. It's like having a careful watchdog for the content and a cash register.
OptimizePress vs LeadpagesSales And Checkouts
With the new WordPress plugin Optimize Checkouts, your sales will go more smoothly because the checkout process will be on your page.
When payments are made through Stripe, you can send files right away. You don't have to worry about converting currencies because Stripe will do that.
You will have access to a screen that summarizes everything you've bought. And you don't have to pay extra to use this plug-in.
Leadpages has also worked with the payment service Stripe. They have a checkout button that you can put on your sales page or pop up on another website.
You can also set up your club fees to be paid regularly so that you always have money coming in. Products sold online can be sent out immediately.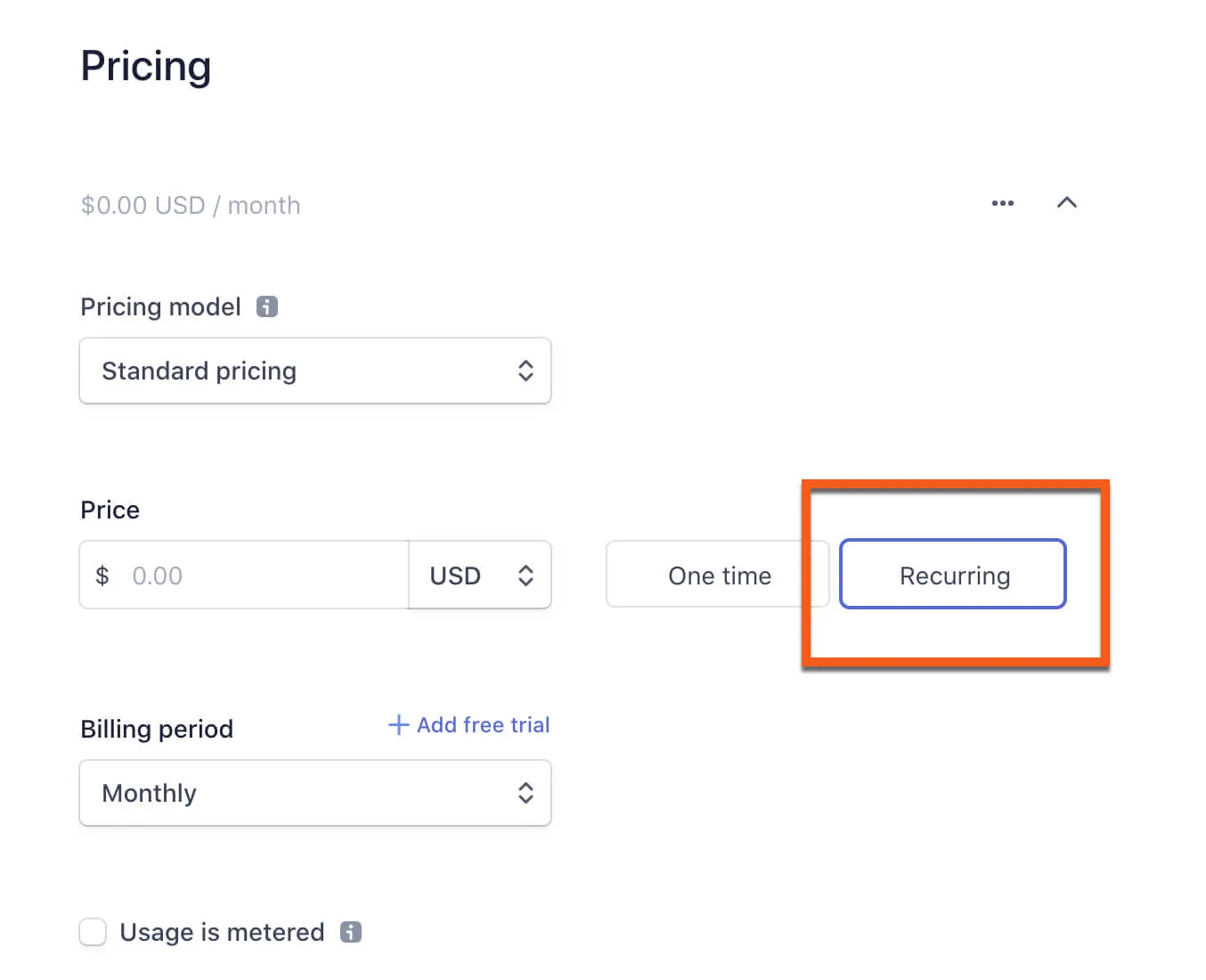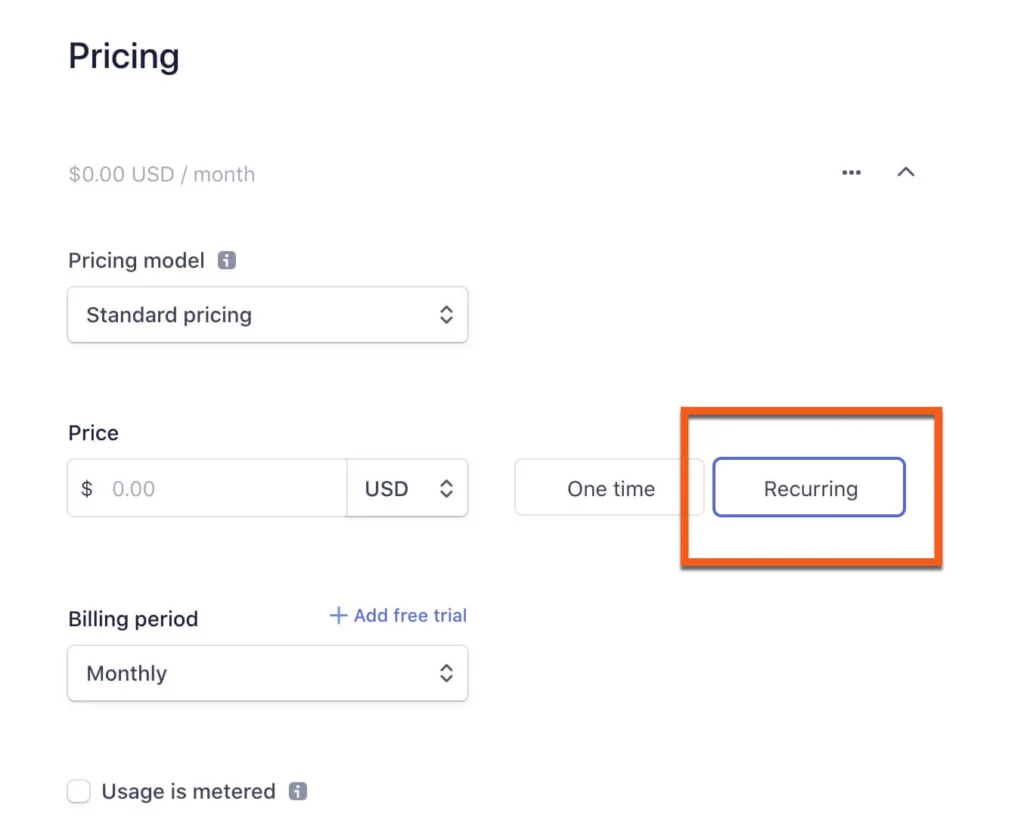 As both have integrated with Stripe for payments, Leadpages has an edge in this category because of their recurring payments. This sets up an automatic stream to your account.
OptimizePress vs. Leadpages: Security | Which Is More Secure?
A lot of data is being transferred & stored in landing page builders. Hence, it becomes crucial to ensure data security. Your valuable data is of paramount importance & any loss or theft could be disastrous for your business. The various data stored by landing page builders are:
Communication data – includes emails, texts, social media messages
Customer data – Billing address, phone number, credit card details, etc.
User data – This includes data from websites or other online services usage.
Technical data – This consists of IP address, browser details, duration of website visits, time zones, etc.
Marketing data includes all the market data about how you prefer advertisements or other marketing content. 
OptimizePress
OptimizePress complies with GDPR (General Data Protection Regulation) policies to keep all your data confidential.
The data which are entered into OptimizePress have been stored on their servers. These are the measures taken by OptimizePress to keep your valuable data secure:
New cookie policy to offer complete transparency of data storage.

Sharing of data is allowed only between trusted third-party software. 

All points of connectivity in the OptimizePress network are protected by firewalls.

Any potential loopholes in network systems are fixed instantly.

Any suspected breach of personal data will be brought to your attention immediately. 
Leadpages
Leadpages complies with GDPR & CCPA (California Consumer Privacy Act) to keep all your data secure and confidential. The measures taken by Leadpages to keep your data safe & secure are listed:
Leadpages will never sell your data to anyone.

All pages in their servers are secured with SSL & HTTPS protocols. 

All data security features will be extended to your customers as well.

Cookie consent from visitors is mandatory for storing their information.

They minimize security risks through regular testing & thorough risk assessment. 
Verdict:
Not much to choose from here. Both OptimizePress & Leadpages are neck and neck when providing data security.  
Split Testing- OptimizePress vs Leadpages
You may do A/B testing for your pages using another OptimizePress Experiments plug-in. This comes with a Live-Editor tool that allows you to make adjustments in real-time as the conversions change.
You can track how many people visit your page, how many variants are being tested, conversion rates, and unique visitors.
On the other hand, Split testing is another feature of Leadpages that allows you to determine your audience's preferences. A split test compares variants of one component, such as a headline, to a traditional split test.
Multivariate tests, in which a lot of distinct variables are compared at the same time, are possible using Leadpages. A design, an image, or even text can be used.
OptimizePress vs. Leadpages: Ownership
If you create pages using OptimizePress, you retain full ownership of those pages. You maintain control even if you cancel your subscription.
Conversely, if you decide to stop using the platform provided by Leadpages, you will not be able to take any of your pages with you. Leadpages will maintain control of the content rather than you.
Verdict:
OptimizePress is the superior option given that you will retain full ownership of the pages you create using it. Leadpages does not offer the same capacity in this regard.
OptimizePress vs. Leadpages: Ease-of-use
OptimizePress
OptimizePress is not the most user-friendly tool in the world. It offers a lot of options which can be quite confusing to beginners. But you shouldn't have a problem with it if you are used to WordPress.
Setting up pages is easy with their drag-and-drop option. They also provide a free video demo to show you the basics.
Apart from that, they also contain plenty of documentation in their blog to help you get started. Listed below are some of the areas which are described in detail in the OptimizePress blog:
Installing the OptimizePress dashboard plugin

Adding header & footer to your landing pages

Initiating license key

Selecting templates

Optimizing dashboard plugin

Building your first page

Integrating with various tools
 And many more.
Leadpages
Leadpages, while providing a whole bunch of features, remains easy to use. They have a very user-friendly interface that will make creating landing pages feel so effortless.
Leadpages also provides detailed articles on their blog on how to get started. Besides blog posts, they also contain detailed videos & podcasts to help you get started.
And you can always contact their support staff if you get stuck somewhere. Listed below are some of the areas which are described in detail in the Leadpages blog:
Template selection

Editing page contents

Adding & editing widgets

Setting up an opt-in form

Publishing the final page

Developing an attractive campaign
Verdict:
Both landing page builders are a joy to work with. But Leadpages wins this round by being less congested & simpler as compared to OptimizePress.
Leadpages Optin Forms
Leadpages not only lets you make landing pages, but it also lets you make opt-in forms. You can add these to your landing pages or to your normal website content. You can use opt-in forms to grow your email list or get people to sign up for something else.
Your opt-in forms can be triggered by clicks on plain text, buttons, and image links, as well as by exit intent triggers and timers. Leadpages has many of the same features as the best apps and services for generating leads.
Leadpages gives you options for publishing pop-ups. As with the landing pages, the option forms can be fully customized with the drag-and-drop editor.
Leadpages is a good option for email opt-in plugins like OptinMonster, Bloom, and Thrive Leads. With the form actions, you can decide what happens after a person has signed up, such as sending them an email with a file or link.
Landing Page Advertising: Which Tool Offers It?
Once you've created your landing page, the next step is to get the word out and bring in significant visitors. Because, let's face it, without traffic, your landing pages are like a treasure chest with secret gems inside.
Now, if you want your advertising strategy to focus on Facebook or Instagram, you'll find that Leadpages stands out. It's the only one of the two tools that lets you smoothly do this.
After you've made your landing page a work of art with Leadpages, you can choose your custom audience straight from Facebook. You can also easily add a Facebook Pixel to your landing page, which makes it easier to reach out to people who have been to your virtual doorstep.
But here's the catch: if your journey takes you in a different direction, like through Google Adwords or LinkedIn, you might see this function less. The tool was made with Facebook and Instagram users in mind. It gives them a unique edge in their advertising efforts.
OptimizePress vs. Leadpages: Pricing Plans
OptimizePress
OptimizePress no longer offers a one-time payment plan. Instead, they have price-per-year plans with a three-tier pricing system that varies based on the number of websites and advanced features. The Builderplan costs $129 annually and allows unlimited web pages on one website.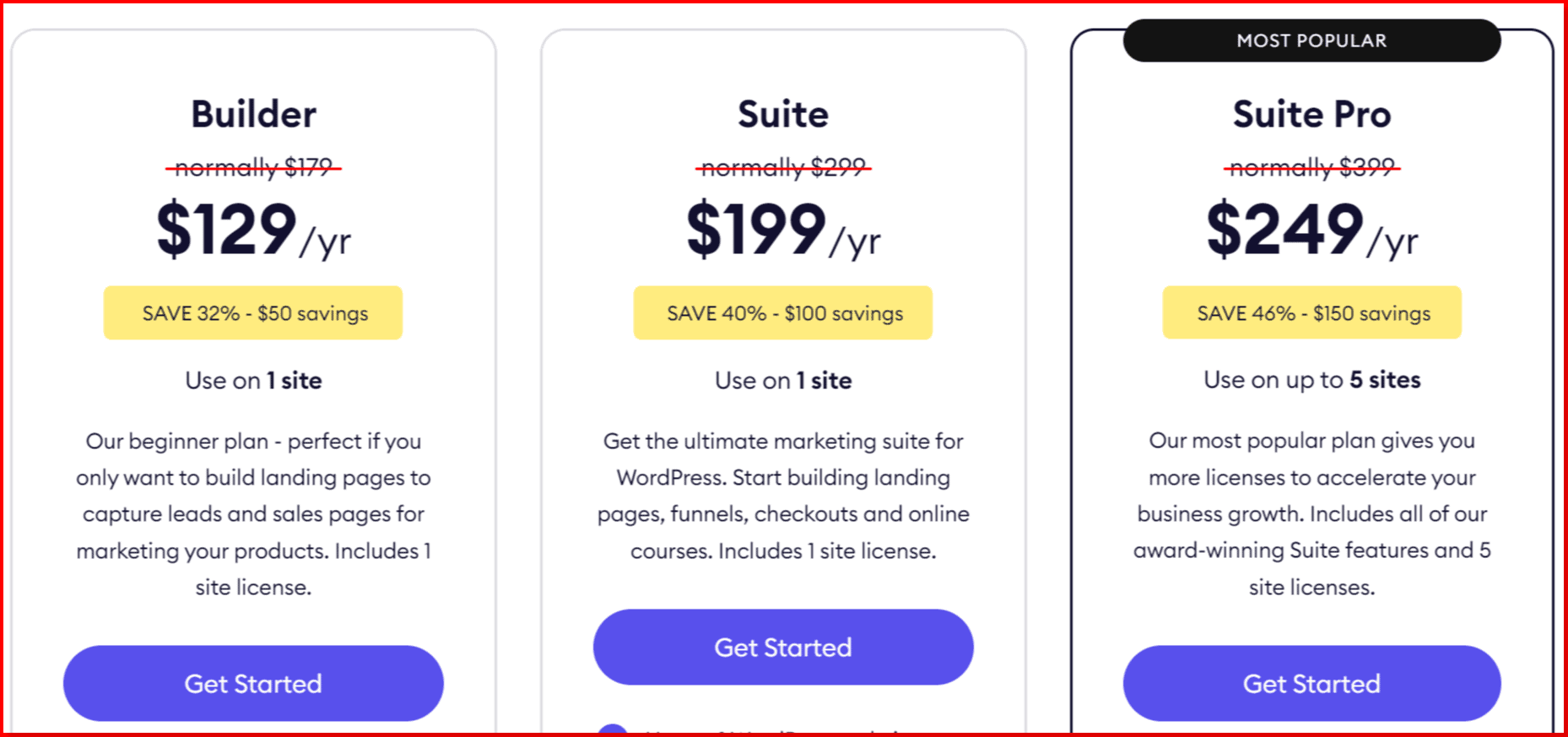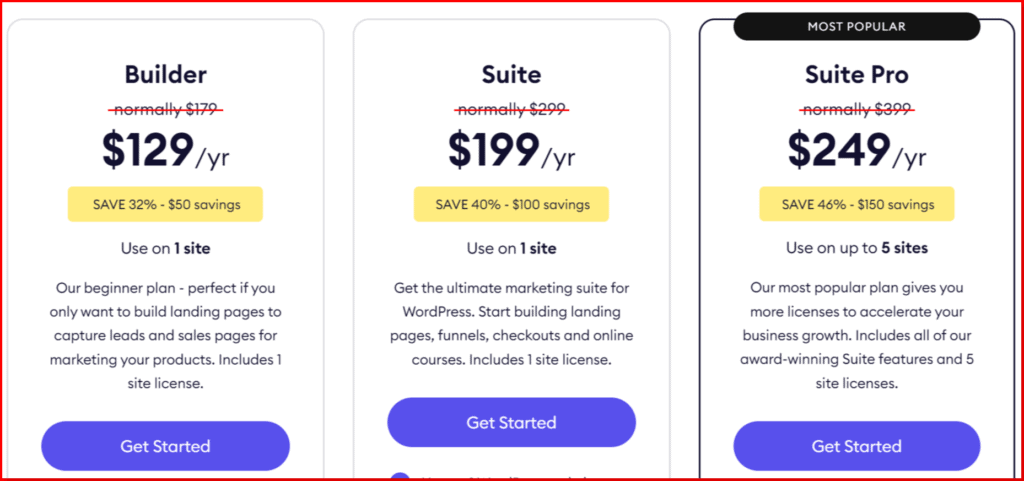 There are 20 premium integrations and over 100 templates with the basic plan. Additional premium plugins like OptimizeUrgency & OptimizeCheckouts are available with business and suite package plans. 
Builder plan – Can be used on 1 personal site at the expense of $ 129 a year. Includes over 100 templates 20 integrations, and all essential features to build a landing page.
Suit plan – This package offers everything in the Suit plan for 5 personal sites at an expense of $199 annually. Additionally, they provide a premium plugin, OptimizeUrgency, and a course on how to sell your digital products.  
Suit Pro plan – This offers everything in the Agency plan for up to 20 personal websites at an expense of $249 annually. This also includes premium plugins like OptimizeFunnels, OptimizeLeads & OptimizeCheckouts.  
All plans include plugin updates & email support, and all future product updates will be available. They also offer a 100% 30-day money-back guarantee if you are unhappy with the product. 
Commercial plans are available for those who want to make a career out of building landing pages. 
Leadpages
Leadpages has a very similar pricing structure compared to OptimizePress. They also have a three-tier pricing system billed annually or monthly, according to your preference.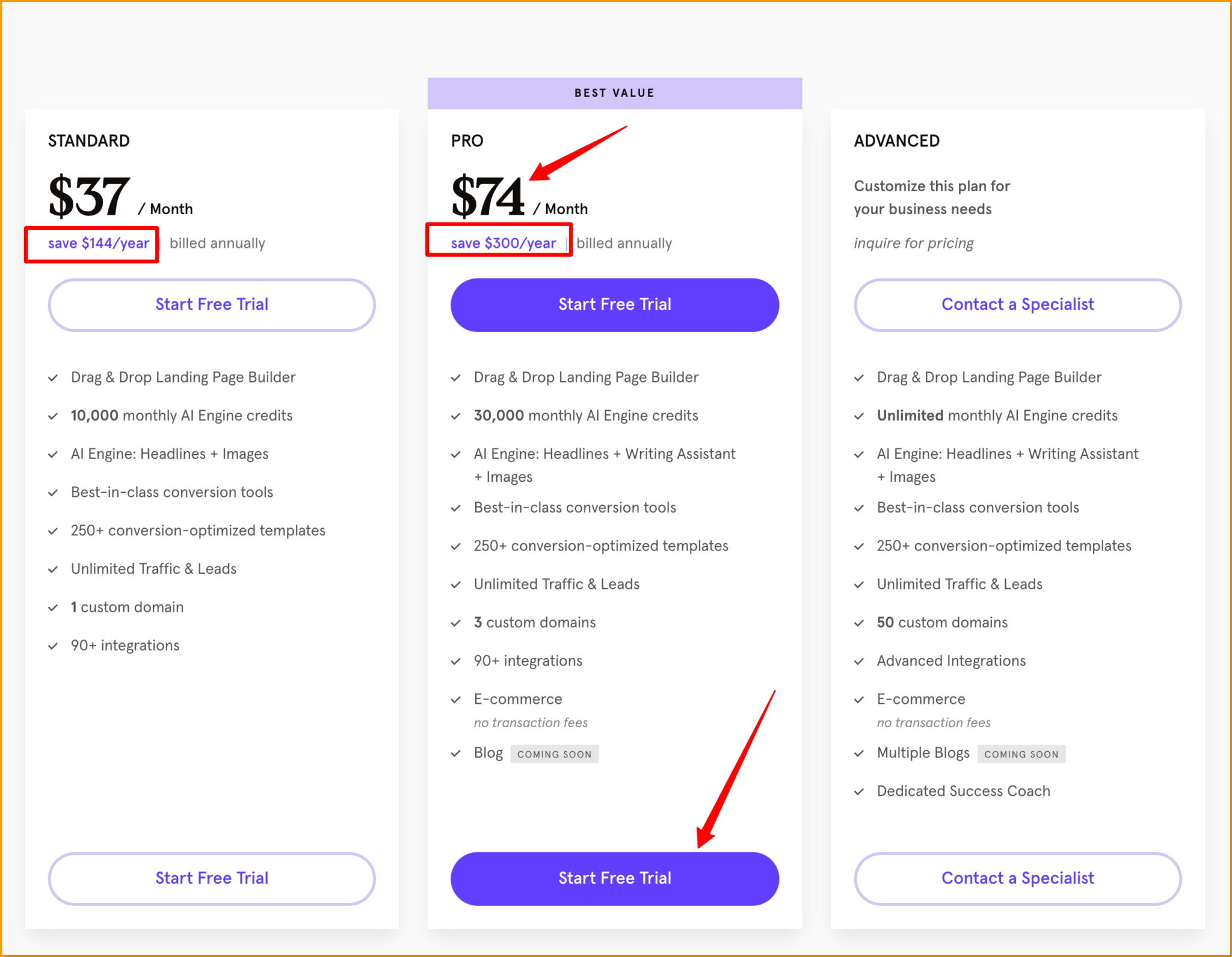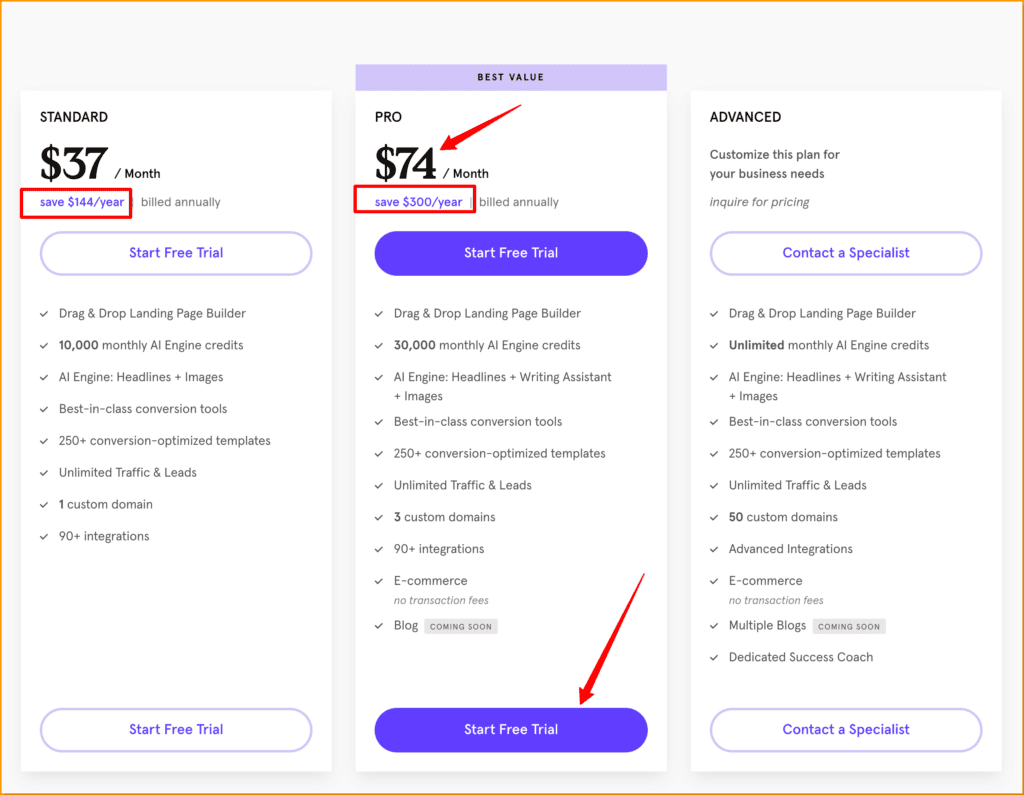 The base plan starts at $25 a month and offers a free custom web domain and hosting for 1 website. This includes other features like pop-ups, third-party integrations, templates, etc. 
Standard plan – Can be used on 1 site at $37 a month. Includes over 100 templates, 40 integrations, and all basic features to build a landing page. They also provide free web domain & hosting if you opt to get billed annually.
Pro plan – This package offers everything in the Standard plan for 3 sites at $74 monthly. It additionally provides A/B split testing, text message campaigns & the ability to sell products on the landing page. 
The advanced plan offers everything in the Pro plan for up to 50 websites. This plan also includes advanced integrations like Hubspot and Marketo. 
All plans include mobile-responsive templates, 40+ integrations, real-time analytics, and email tech support. But only the Advanced plan furnishes you with telephonic tech support. They also provide a 14-day trial that is free of cost.  
Verdict:
This is a no-brainer, as Leadpages is way more expensive than OptimizePress. Leadpages start at $300 annually compared to $99 for OptimizePress, which is why OptimizePress wins this round.
OptimizePress vs. Leadpages: Pros & Cons
Pros:
OptimizePress
Very affordable license plan starting at $99. One of the cheapest landing page options available

Vast selection of around 300+ templates. Fit for every need. 

Seamless one-click integration with a lot of software like AWeber, Drip, Emma, Mailchimp, Infusionsoft, etc. Tools to extend your market reach

Comes with a membership plugin. Create membership sites without third-party tools.

The pages you create with OptimizePress will stay with you even if you cancel their subscription.  
Leadpages
Leadpages has a very user-friendly drag-and-drop interface. Even a newbie can create a landing page within minutes.

Leadpages supplies you with an option for text message opt-ins. Promote your business more with this unique feature.

An extensive selection of templates in the template marketplace. Over 100+ unique templates are available for your needs.

Fantastic support staff to provide answers to any queries you may have. Support includes email, live chat & phone line. 
Cons
OptimizePress
Outdated user interface & steeper learning curve. The landing page builder is difficult to use compared to newer page builders.

Slow-moving plugin updates. The updates necessary to fix bugs in OptimizePress can come a lot faster. 

There are mixed reviews on the support team's response & they only provide email support. 

Presence of shortcodes. The shortcodes left behind can be challenging to clean up if you ever decide to leave OptimizePress.
Leadpages
The monthly charges can take quite a toll on your wallet and make it difficult for start-ups to use it.

Limited trial period. The 14-day free trial is not enough to go through all the features. This could be extended.
Leadpages User Reviews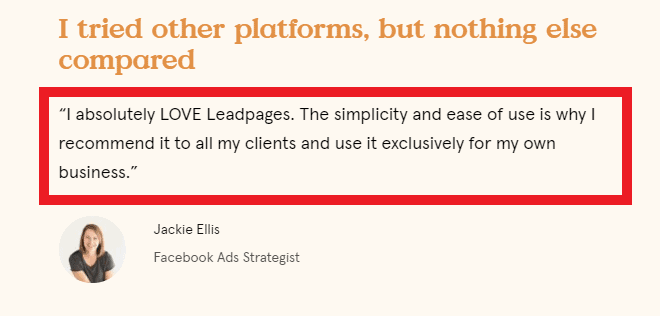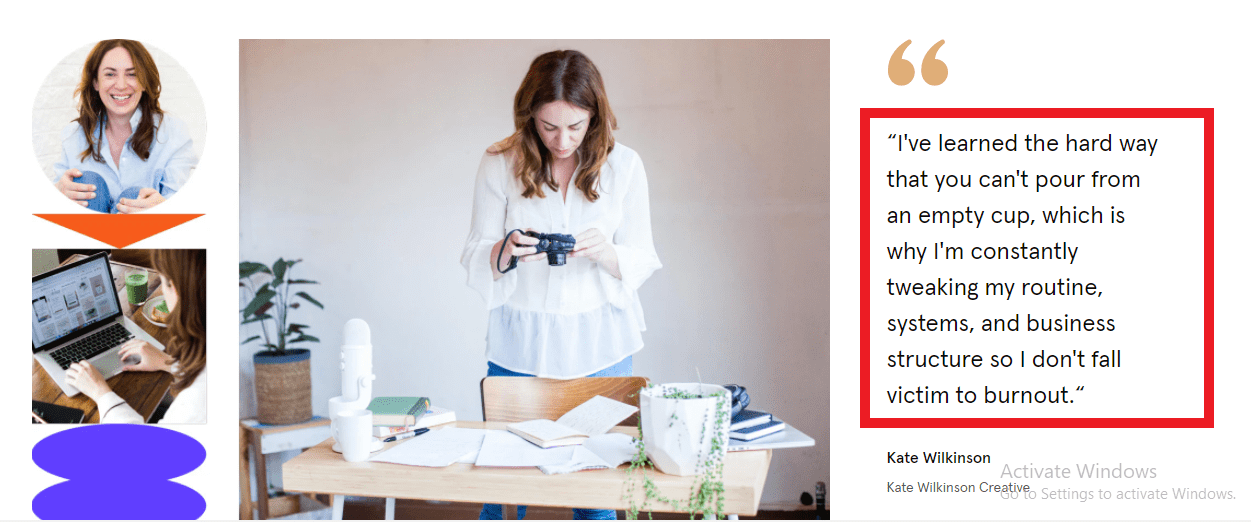 Optimizepress User Reviews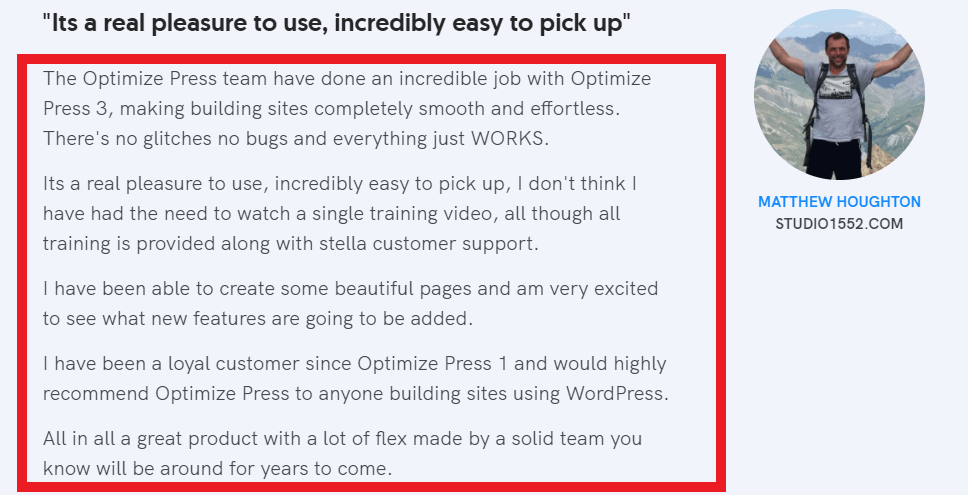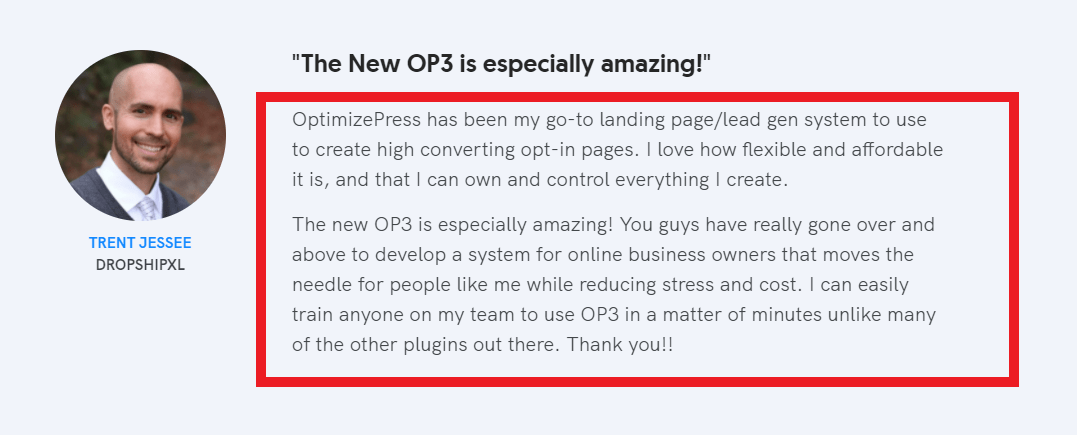 Leadpages On Facebook
Leadpages On LinkedIn
Leadpages On Twitter
What do you do when the future of your business is put at risk? Answer: You pivot.

Today, we're sharing the inspiring stories of #entrepreneurs who made this #pivot a permanent change in response to challenges placed upon them by the pandemic. 🚀https://t.co/K6x0lNHxuE

— Leadpages® (@Leadpages) April 9, 2021
Optimizepress On Facebook
Optimizepress On Twitter
30+ NEW Pop Overlay designs added to the platform #optimizepress #wordpress https://t.co/se737uZJbH pic.twitter.com/NUJq8dtHv9

— OptimizePress® (@optimizepress) April 1, 2021
Quick Links
FAQs Related To OptimizePress vs. Leadpages
🎉Is Leadpages easy to use?
Absolutely! Leadpages, while providing a whole bunch of features, remains easy to use. They have a very user-friendly interface that will make creating landing pages feel so effortless. Leadpages also provides detailed articles on their blog on how to get started. Besides blog posts, they also contain detailed videos & podcasts to help you get started. And you can always contact their support staff if you get stuck somewhere.
🥇 Does OptimizePress have a one-time payment plan?
No. OptimizePress used to have an enticing one-time payment plan. But they scrapped it for price-per-year plans with a three-tier pricing system. The purchasing plans vary with the number of websites and advanced features. It starts with an Essential plan at $99 annually for unlimited web pages to be used only for one website.
✅Which among OptimizePress & Leadpages is more suited for businesses?
Leadpages are more suited for business uses as they provide a wider range of support & more features. Leadpages also provide more security and data privacy. However, all these make Leadpages much more expensive than OptimizePress.
The Final Verdict: OptimizePress vs Leadpages 2023
Leadpages wins the battle of landing page builders by winning most of the rounds. Leadpages might be expensive, but they provide excellent value for money.
However, OptimizePress is a great page builder as it is the most affordable option. Nonetheless, we recommend Leadpages as they are vastly superior to OptimizePress in almost every facet.