PDF files have been a convenient and elegant way to present your documents since their very origination.
The PDF files have been a long time standard of documentation for many professional and semi-professional organizations as well as students.
However, many times, a need arises to edit the PDF files, as the source file through which the original PDF document was created, isn't always available.
For this purpose, one can find a number of PDF converters that convert the files into a multitude of editable formats.
In this article, we shall discuss the top 4 all-in-one PDF converters.
1. iSkysoft PDF Converter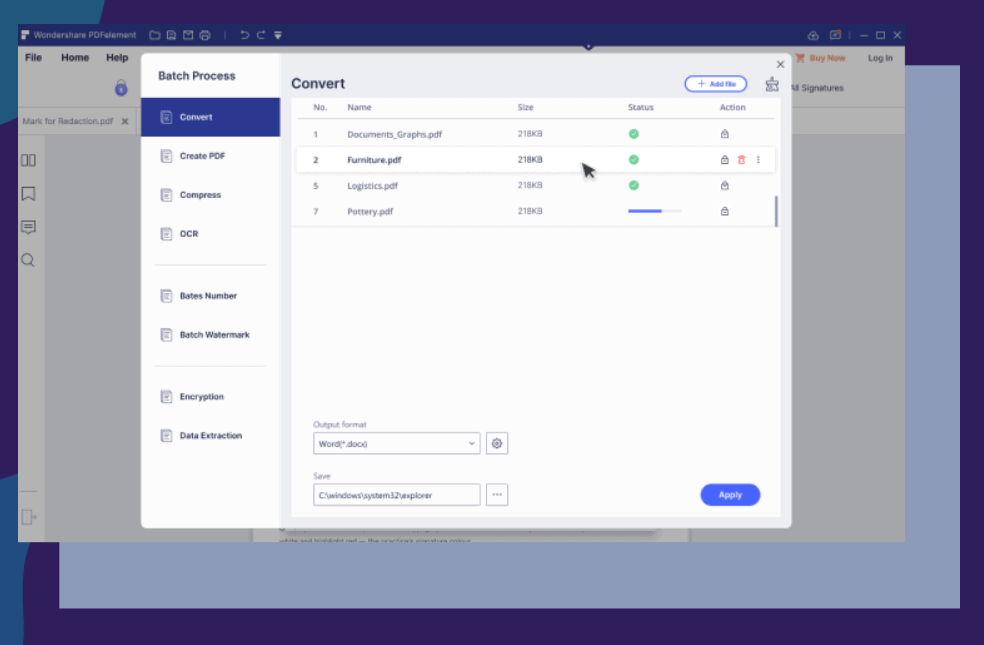 One of the best software you can find to convert your PDF files.
The iSkysoft PDF converter is equipped with advanced OCR technology through which a user can convert the scanned PDF files and retain all the original details of the document and supports 17 different languages.
The program can convert PDF files into all the different Microsoft office formats like word, PPT, Excel, HTML, etc.
You can convert up to 200 files at a single time with this powerful and smart conversion tool.
The batch and partial conversion mode help you to either convert bulk of documents together or simply by selecting the individual files as per your choosing and assigning a different format to each file.
You can also convert encrypted PDF documents as the program automatically detects and decrypts any password-protected documents.
We would totally recommend this program as it's user-friendly and is loaded with an arsenal of different no-nonsense, useful functions.
2. Wondershare PDF Converter Pro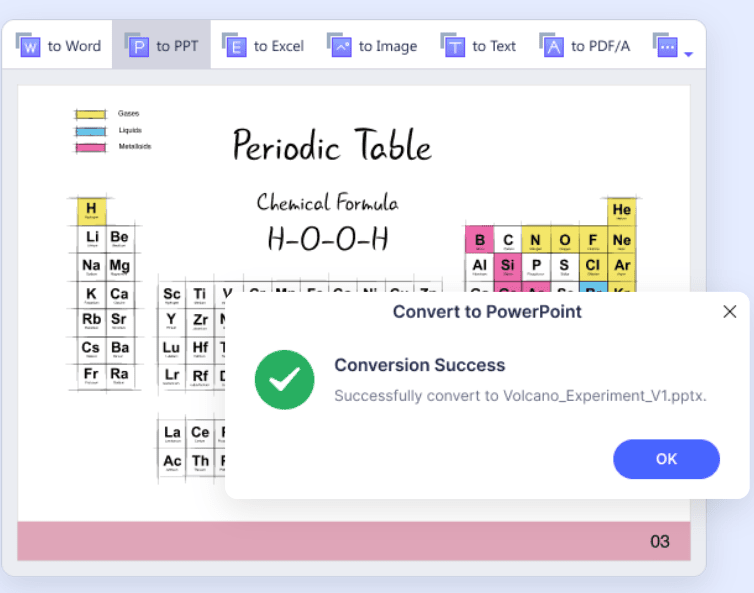 A must-have program that completely takes care of all your PDF-related needs, be it your workplace or home. The program has an easy-to-use interface that converts files in 3 simple steps.
The OCR technology helps you to convert even the scanned PDF documents and digitizes the text in image-based PDF files that can easily be converted into editable formats.
The program can convert a PDF file into a vast array of editable formats like word, excel, PPT, HTML, text, etc.
You can also add and remove passwords in PDF files to limit access to any sensitive data; alternatively, the program can be used to decrypt password-protected files.
You can now create PDFs from Word, PowerPoint, text, and many more.
With this program, you also get the convenience to combine multiple files into a single PDF document while preserving all the details that include images, text, and graphics from the original document.
The batch and partial conversion allow further flexibility as you can convert multiple files or simply assign a different format to each file being converted.
A great tool to have at your disposal.
3. PDFMate Converter Pro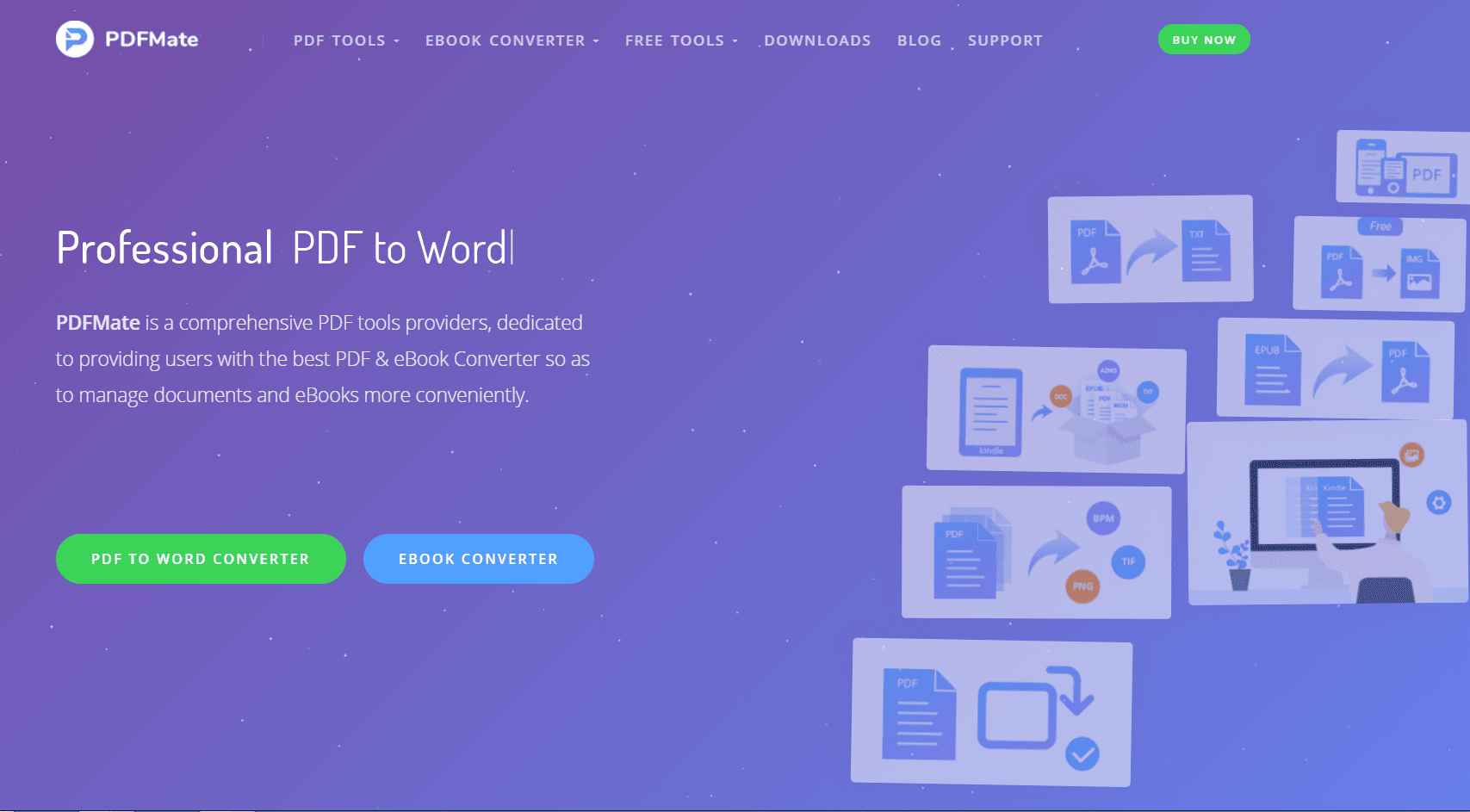 The program comes equipped with a powerful converter that can convert your average PDF file into various different formats including all the MS Office 2007 files, image, text, HTML, and PDF with different formatting.
With the OCR technology, one can convert the scanned PDF files and instantly convert paper to digital text while still preserving all the original details of the original documents.
The partial and batch conversion options can help you convert different files into different formats and then collectively converting them together.
You can split and combine PDF documents, extract the contents of an older document into a new one and also choose what content to extract and what not.
The program can support more than 21 different languages and provides a quality translation of one language to another.
Another great program that is available in both pro and free versions, however, the pro version offers many useful functions that make it an unbeatable and comprehensive conversion tool.
4. Nuance PDF Converter Pro
Simple to use and smart conversion software that helps you to convert, edit and create PDF files with ease.
Although the program is priced slightly higher than most, the advantage of this program lies in its simplicity.
Most functions require a single click with its well-laid interface; you can easily convert PDF files into 9 different file formats which include the very basic MS office documents, image files, XML, HTML, text, and XPS.
The output files created are high quality guaranteed; you can easily convert the scanned files into editable word/text files with a single click.
The program facilitates one of the best preservation of details of the original file that is being converted and you can even convert non-fillable forms into PDF with the help of this powerful tool.
The best function of this program is its ability to create dynamic PDF files that possess all the word processing capabilities that can easily be edited without the need for conversion.
You also get the convenience of storing the files onto popular cloud services like DropBox, SkyDrive, and Windows Live, etc thus making it a unique and powerful tool at your disposal.
With a vast array of functions and interface designs that allow ease of operation, the aforementioned programs are recommended as the best tools that take care of all your PDF-related problems.
However, after having tried all software, I would suggest iSkysoft PDF converter mainly due to its interactive interface and simplicity.
Quick Links –