Looking for the Best Web Alternatives? Stop here and read these articles for a better understanding.
Webs are marketed as a "do-it-yourself website builder" that doesn't need any programming experience. Social networking and contact management capabilities are now available on the Webs platform!'
This belongs to the Development category as a Website Builder. Webs have over 100 options, including websites and applications for a number of platforms, including self-hosted solutions, SaaS, Windows, and Linux.
Website builders and blog publishing tools are the most common choices. WordPress, which is both free and open-source, is the ideal option. Let's know about the various alternatives an individual can switch to over Webs as per his/her requirement.
5 Best Web Alternatives 2023
Here are some of the best Web Alternatives:
1. WordPress
WordPress is the most popular website creation platform on the globe. It is responsible for around 43% of all internet websites, equating to millions of online pages all over the globe.
To put it another way, WordPress makes it easy to build any kind of website. It's as free as a flying bird. You can do anything you want with it, and no one can take your website down because of censorship or a violation of the rules of service.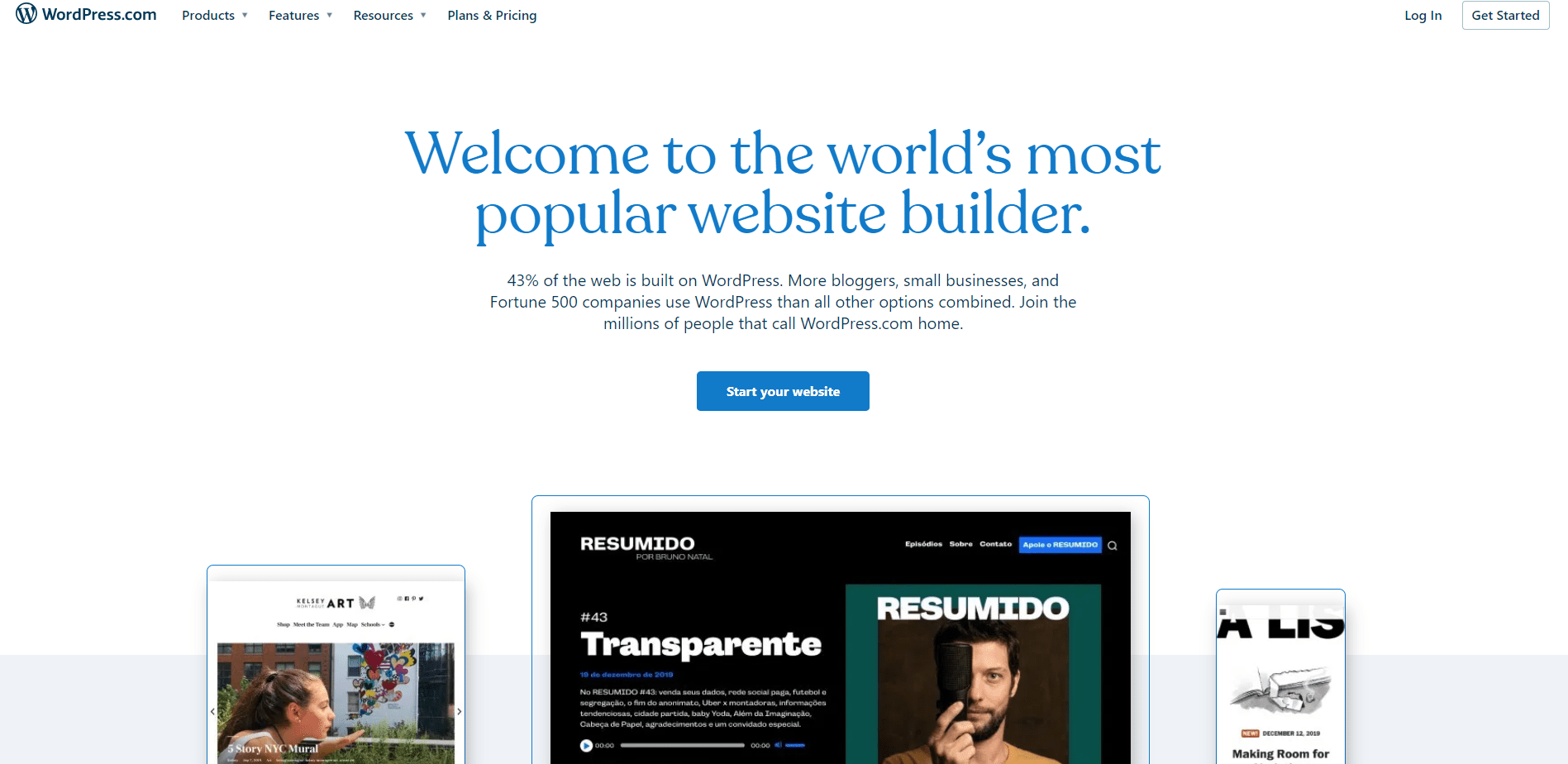 You may also customize WordPress to match your individual requirements. You will, however, require a domain name and web hosting, just like any other website. You may need to pay extra for premium WordPress themes or plugins, depending on your needs.
Key features:
⦁ WordPress is a free platform.
⦁ It offers you access to a large number of extensions, add-ons, and plugins that you may use to customize your website.
⦁ You may speed up your website and use all of the useful SEO best practices to attract new visitors.
⦁ With dozens of website designs and themes to select from, it's really simple to personalize.
⦁ WordPress will integrate with your email marketing software
Strikingly is an easy-to-use website builder that stands out from the rest. It streamlines design by removing several choices from the standard drag-and-drop interface.
Strikingly includes e-commerce with all plans, as well as a fully-featured app center and connection with POWr add-ons, both of which are only available on higher-tier plans with competing website builders.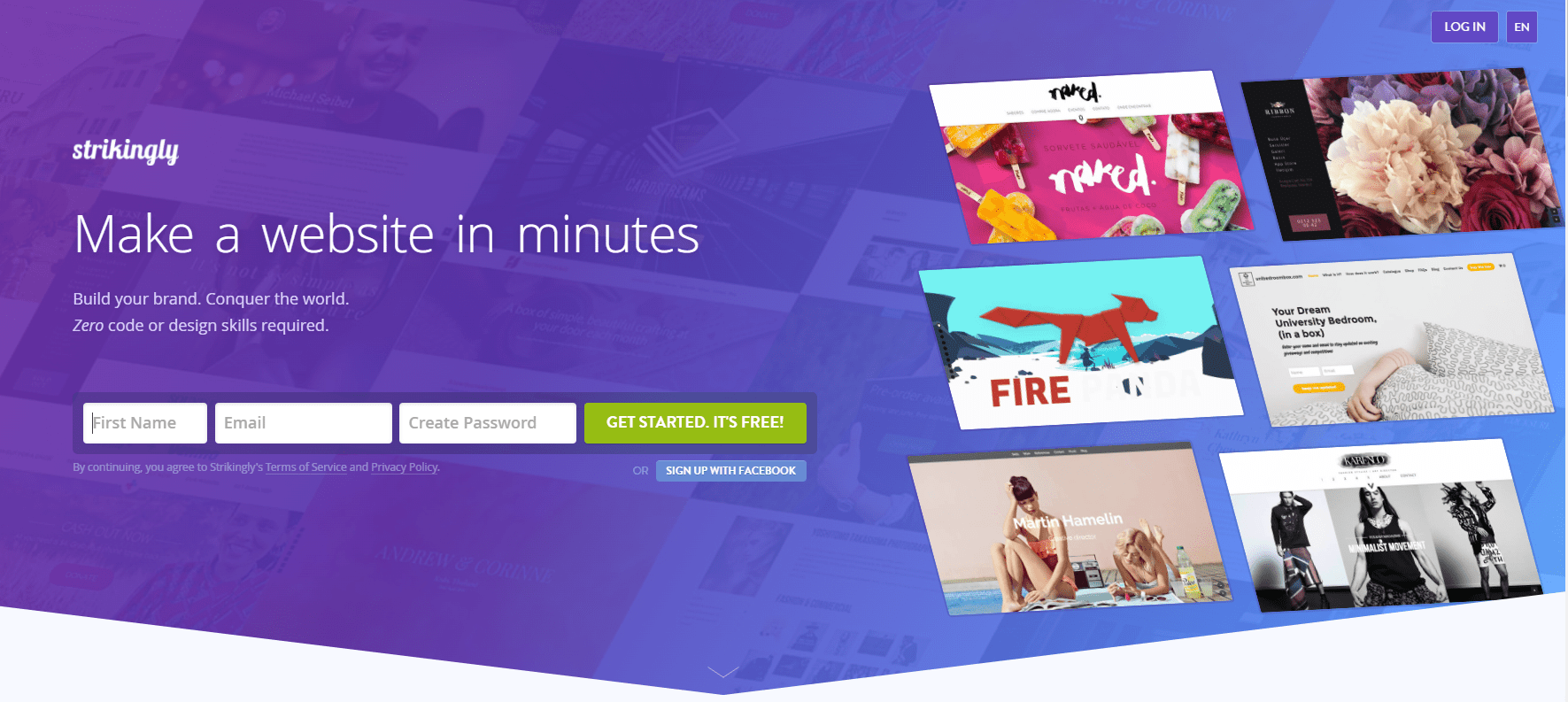 You may join up for a free account to test it out for yourself, or you can pay for a 14-day trial of one of the premium plans before paying.
Key features:
⦁ Inexpensive or affordable for beginners.
⦁ It's easy to use
⦁ Ecommerce is included with all plans.
⦁ A substantial corpus of knowledge
⦁ Generous reward scheme
⦁ There are several themes to choose from.
3. Wix
Yes, Wix is more well-known than Weebly as a result of their major advertising initiatives, but we love your platform as well. The templates are among the finest on the market, and the design versatility is just as outstanding.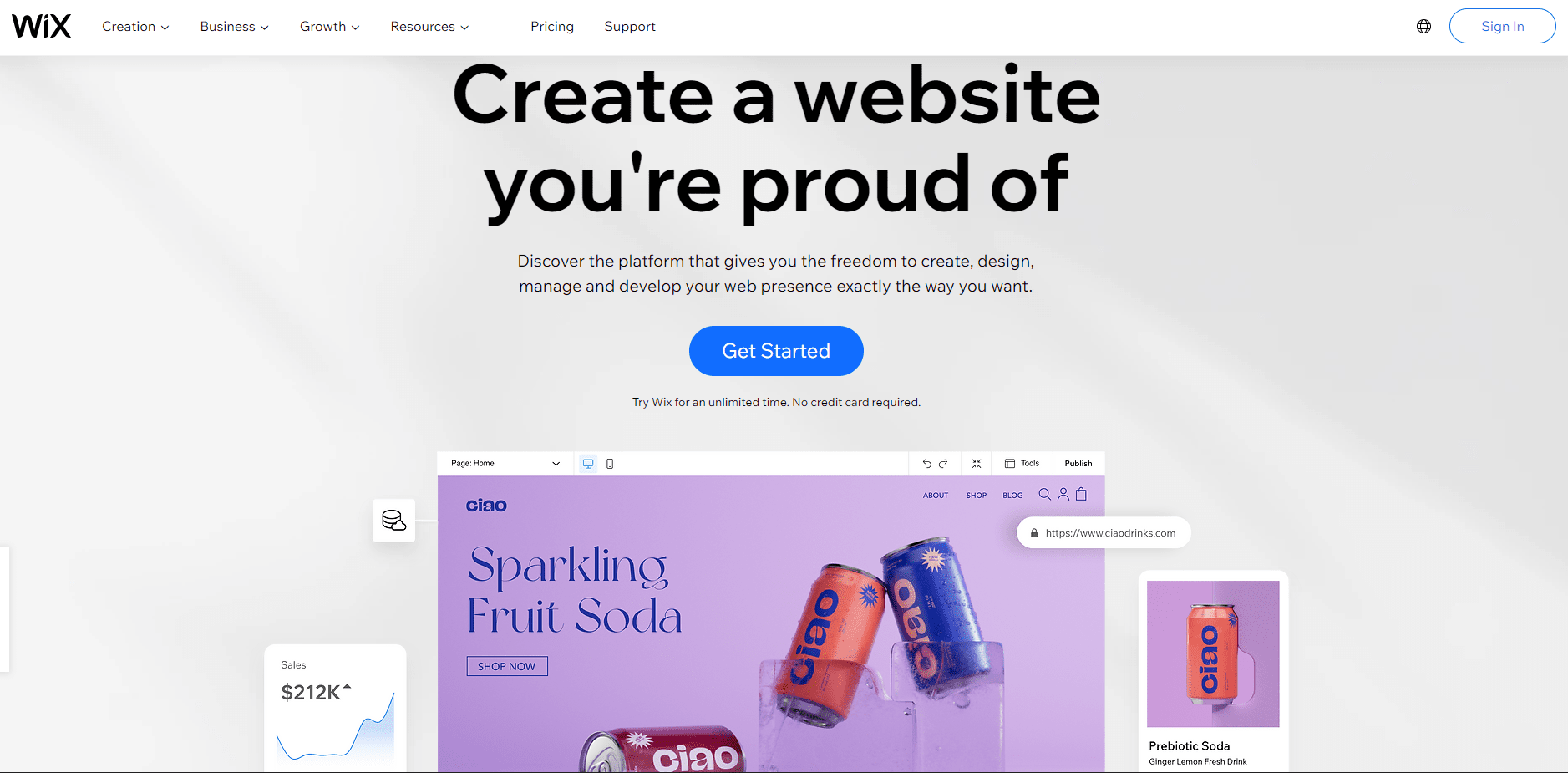 It comes as no surprise to us that this Tel Aviv-based service has generated over 150 million websites, and we believe that many more customers will flock to their website builder in the future years.
Key Features:
⦁ Outstanding templates: undoubtedly among the finest in the business.
⦁ Complete flexibility: this is referred to as "pixel perfect," and it refers to the ability to move elements across the page as needed.
⦁ Add animations: Use carousels, fades, and other animations to make your site more lively.
⦁ With hundreds of third-party plugins to improve your site, it's difficult not to discover what you need on the App Market.
⦁ Wix ADI for a faster start: based on a few questions, it creates a basic website personalized to you. Surprisingly effective.
4. Squarespace
Few website builders have been as active with their marketing in recent years as Squarespace. This is perhaps why so many individuals now consider it still a "must try" when it comes to building their first website.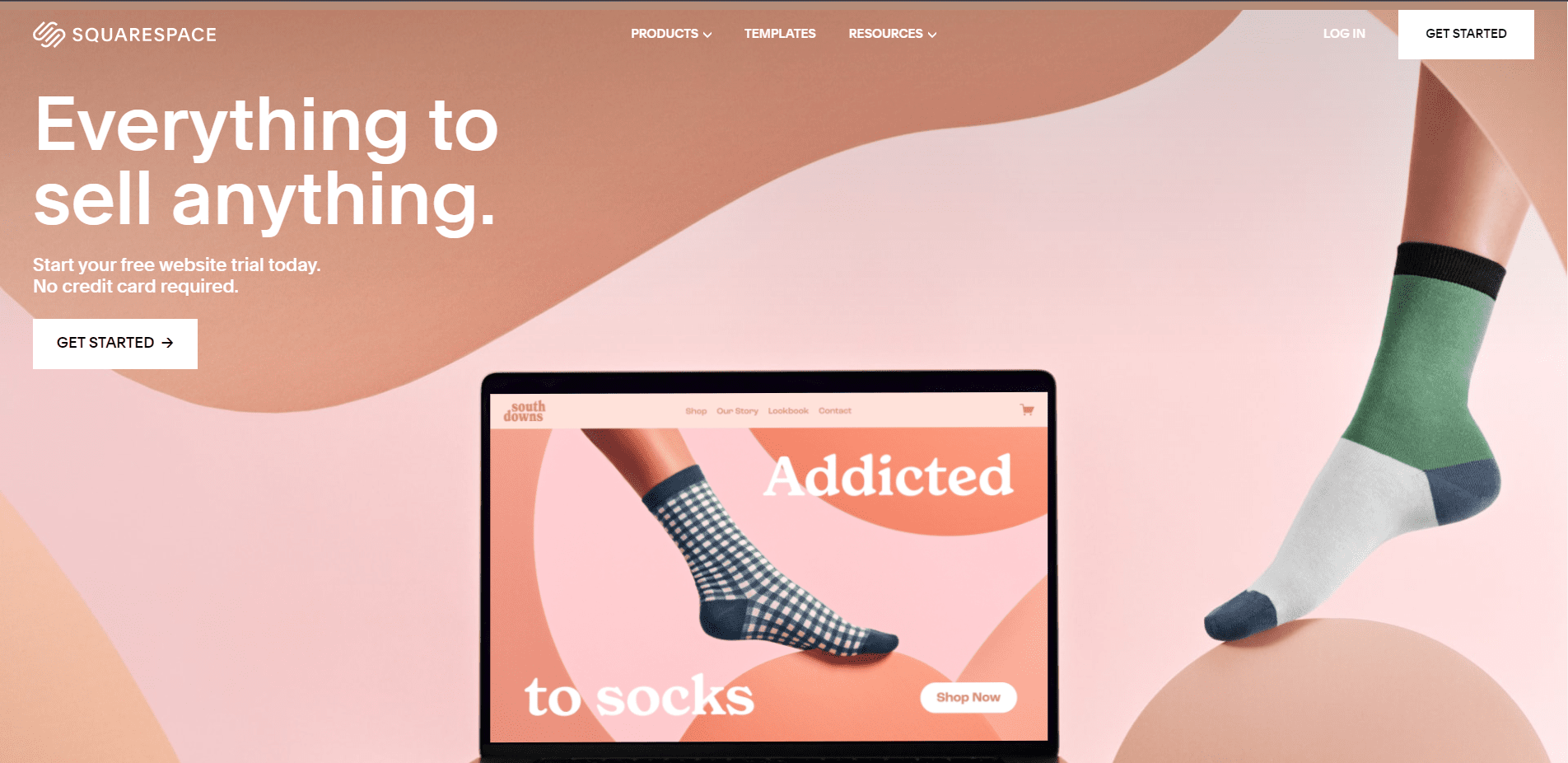 What is their main focus? Stylish themes for current and trendy companies, startups, and small e-commerce businesses. But what about the meat of the matter? Continue reading to learn more.
Key Features:
⦁ Stunning designs and templates
⦁ Customer logins, for example, are one of our favorite e-commerce features.
⦁ Excellent blog function — has everything you'll need to keep posting on a regular basis.
5. Weebly
More than 40 million websites are powered by Weebly. It's the equivalent of 2% of all presently operational websites. When compared to the large array of website builders available, it appears to be excellent.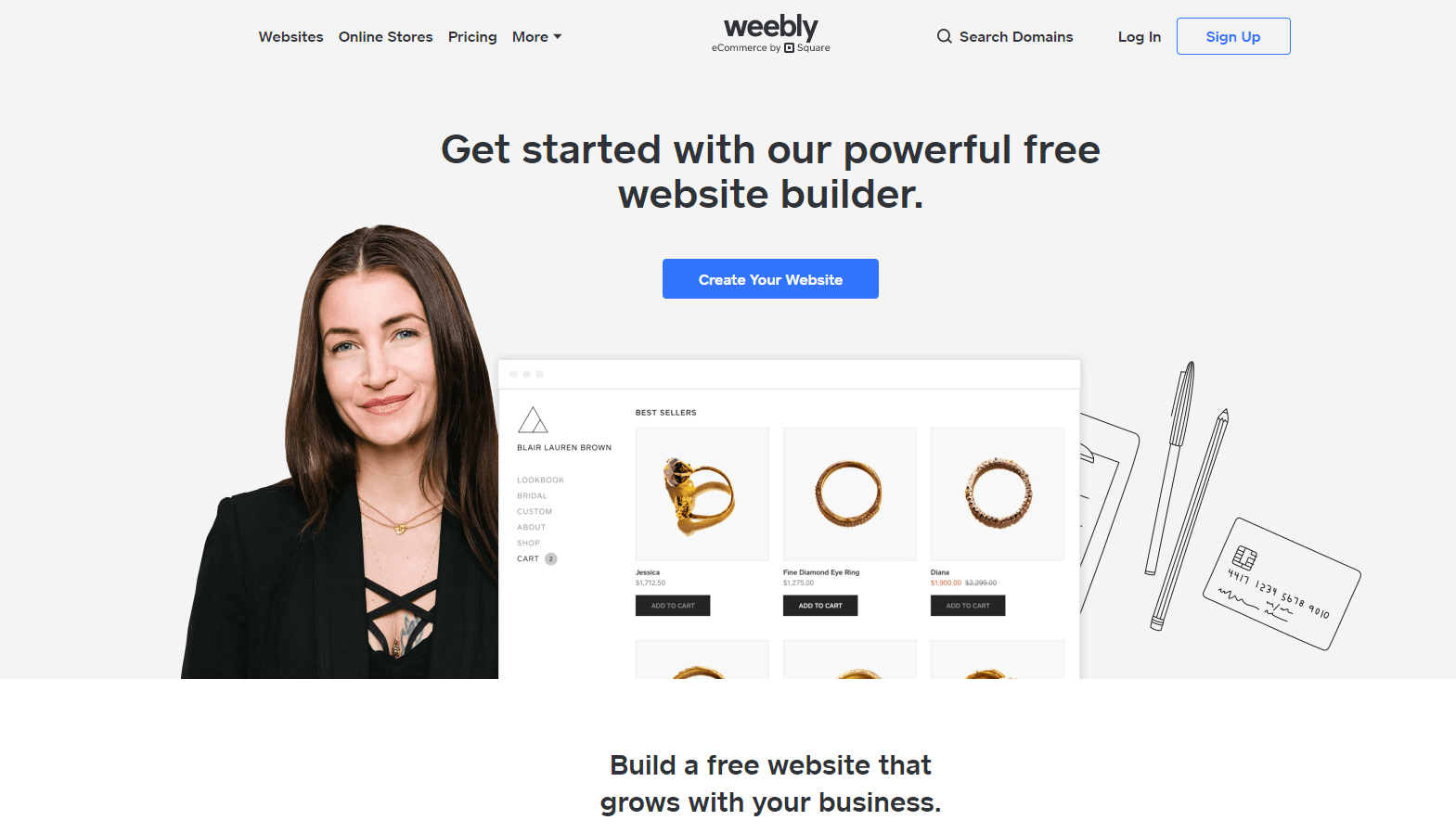 Weebly operates by providing customers with a very visual interface via which they may create websites with no prior knowledge of coding. Drag and drop items, resize with a mouse, and add or change text and photos are all you need.
Key features:
⦁ A good mix of templates is available.
⦁ Site editor that is simple to use
⦁ App Center on Weebly
⦁ Analytical tools assist you in keeping track of your website.
⦁ SEO tool built-in
Quick Links:
Conclusion: Best Web Alternatives 2023
As you can see from the list above, there are many possibilities available. While there is no one-size-fits-all solution to the topic. That's all there is to it! Hopefully, this has addressed all of your concerns about Webs alternatives.
However, if you have any other information, please feel free to remark and post below.