There is no uniform understanding of what blended learning entails. However, following the battle to provide education in the midst of a global pandemic, everyone agrees that a mix of online and face-to-face education is here to stay.
In reaction to Covid-19, the speed of change in education has quickened, and the pandemic has led to universal awareness that learning is no longer limited by geography.
As schools and colleges reopened, a recent UNESCO poll indicated that 90 percent of the 200 participating countries used blended learning. Partly to ensure future shock resistance, but more significantly because of the prospective benefits.
What is blended learning, exactly? What are the advantages? Are there any disadvantages? How can we use the lessons acquired from this catastrophe to our advantage?
These are only a few of the issues we discuss in this article, which also include:-
Blended learning in a nutshell
What is the value of blended learning?
Different definitions of blended learning
How is blended learning used?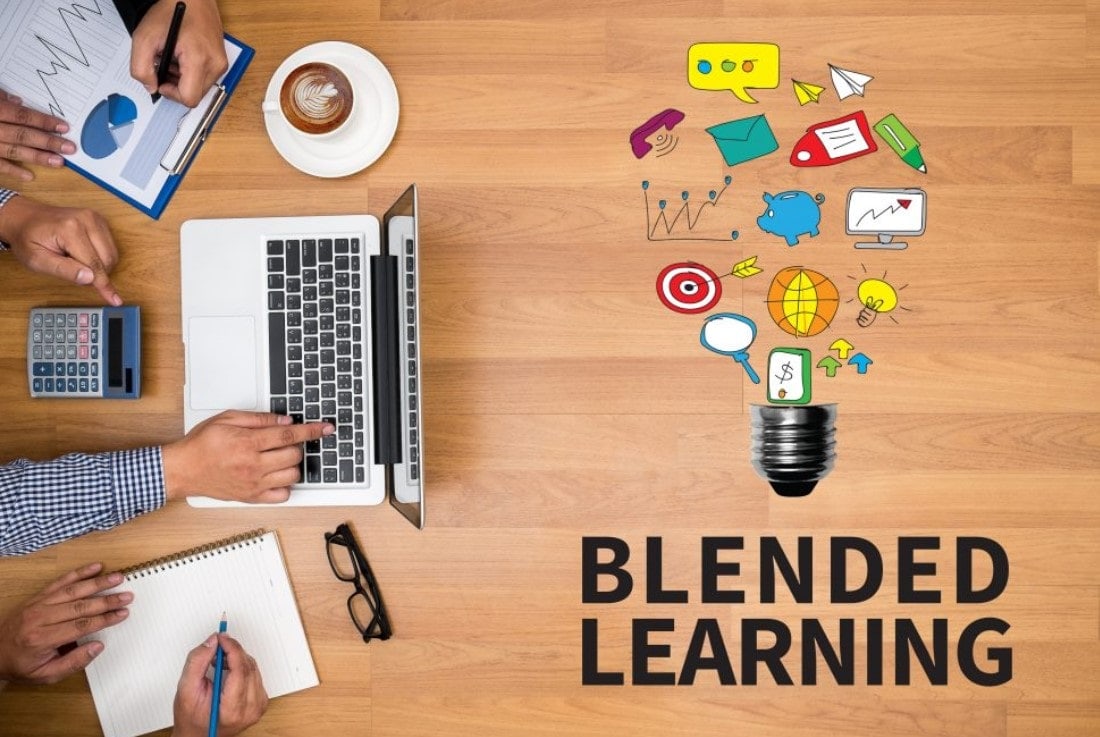 Check this amazing Teachable review & best Teachable features
What is Blended Learning In a Nutshell?
What is The Value of Blended Learning?
Blended Learning's appeal is that it has the ability to integrate the best aspects of in-person learning with the best aspects of remote e-learning. There are no drawbacks.
It can engage students and offer them control over aspects of their learning, as well as empower teachers by reducing planning hours and allowing them to focus on developing new activities to reinforce learning.
Given its promise and recent events, it's no surprise that the private sector and governments throughout the world are rushing to fill technology gaps and offer the required training and platforms to ensure its success.
However, success hinges on a shared understanding of what Blended Learning entails. We don't have a shared framework to explore the opportunities and problems, or simply articulate what we're attempting to do, without that consensus.
Definitions of Blended Learning
Uses of Blended Learning
The Evolution of Blended Learning
Let's start with some major dates and milestones in the evolution of blended learning:
Computer-based learning in the 1960s – In the 1960s, it became practical to train employees using terminals connected to a mainframe instead of (or in addition to) manuals or face-to-face education.
Video-based technology was first used for training and instruction in the 1970s by businesses and higher education organizations.
Higher education led the way in building online platforms that provided instructional support, assessment, and tracking opportunities in the 1980s.
In a 1999 press release from EPIC (an Atlanta-based software training business), the term Blended Learning was first used to describe their philosophy of enabling diverse combinations of online delivery.
Web-based learning in the 2000s – Learning could be accessed by anyone, everywhere at the click of a mouse, as computer technology grew more generally available and portable, and as connection speeds improved.
Blended learning, which was most commonly adopted in higher education by the early 2000s, came to be recognized as a combination of instruction offered in a brick-and-mortar location with instruction delivered online.
What is Blended Learning used for in Higher Education?
Digital learning technology has long been embraced by colleges and universities. Stanford University in the United States and the Open University in the United Kingdom were among the first to build hybrids of distant and classroom instruction.
And, according to the European Union's Education Framework, using digital technology in degrees is critical to making it open and adaptable so that "by 2020, 40% of individuals aged 30-34 should have a higher education or comparable certification."
However, course delivery has not always been 'blended,' with some courses only available online.
Covid-19, on the other hand, resulted in far wider adoption of the blended paradigm. When universities reopened in September 2020, about 90% of those in the United States used blended learning strategies.
To protect students, give flexibility and accessibility, respond to future shocks, and improve learning and engagement with course content, this was done.
What is Blended Learning used for in Schools?
Schools, like higher education, have long used digital technology to aid learning. However, until recently, the majority of schools did not consistently provide students with a mix of online and in-person training.
It is now a regular component of the K-12 setting, and schools employ a variety of blended learning methodologies.
These include the application of:
'Flipped activities,' to put it another way. These are tasks that students can complete prior to face-to-face meetings, allowing them to spend more time in class developing and deepening their knowledge.
Online training, as well as small tutor groups, pair or group work, one-on-one tuition, and other rotational models, are used. The modules are scheduled by the teacher, and pupils cycle between them. These are often developed for a single class and are frequently utilized in elementary schools where children spend a significant amount of time with the same teacher.
Flex models use an on-site teacher training students via the internet from a distance. Individual assistance is available to students either online or in-person when they attend school and work with the teacher. Due to Covid constraints, this model can be used to fill up gaps caused by staff or student absence.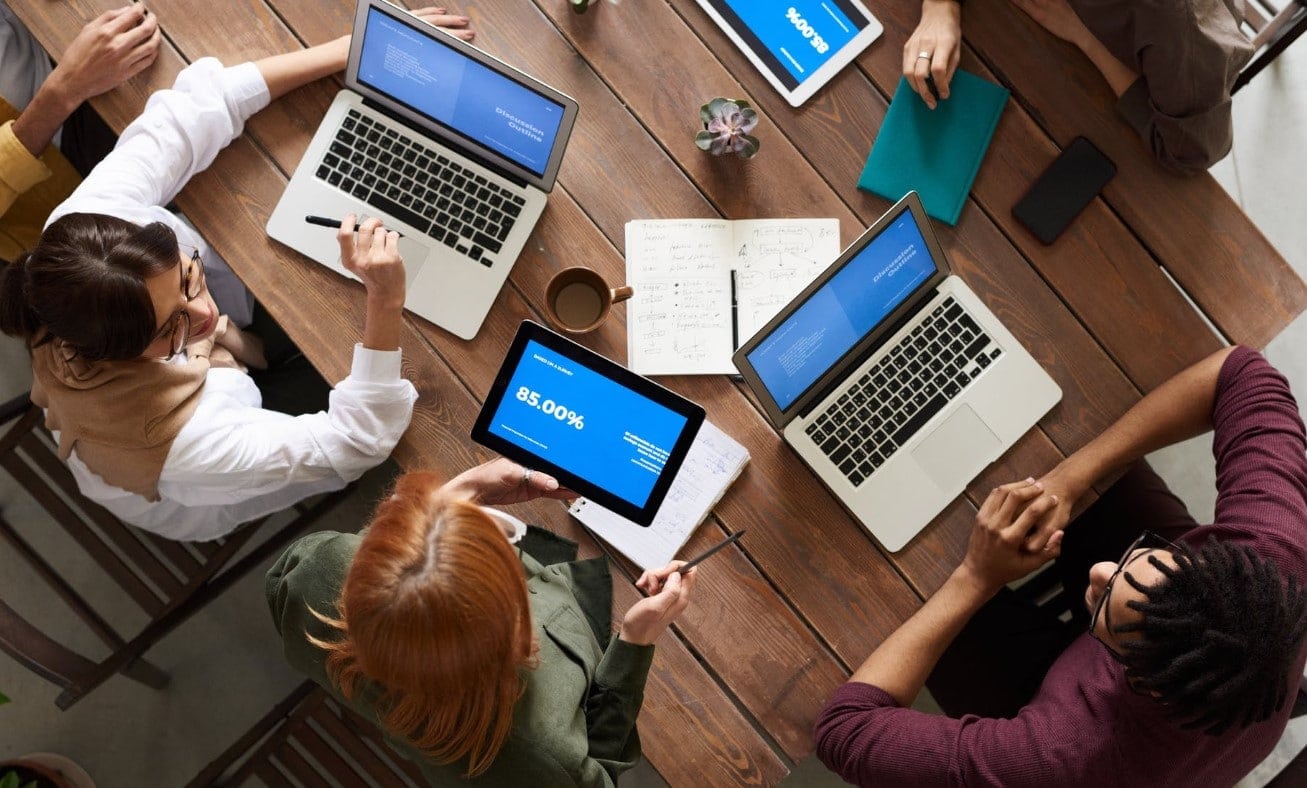 Get a Huge Discount On the greatest LMS platform
Quick Links: