Instagram is not a platform that you can rely on 100% of the time, as it occasionally has errors and bugs. One of the most common issues that users face is not being able to post anything.
If you are also annoyed by this problem then today is your lucky day, as I will help you get to the bottom of this, and later you can start posting on Instagram without any issue.
Let's get started by knowing more about why Instagram won't let you post anything. 
Why Won't Instagram Let Me Post?
It is quite common that Instagram doesn't allow you to publish any posts and the reason for this can be many. 
For starters, you may have been temporarily suspended from using the service. This is most often the result of breaking Instagram's terms of service.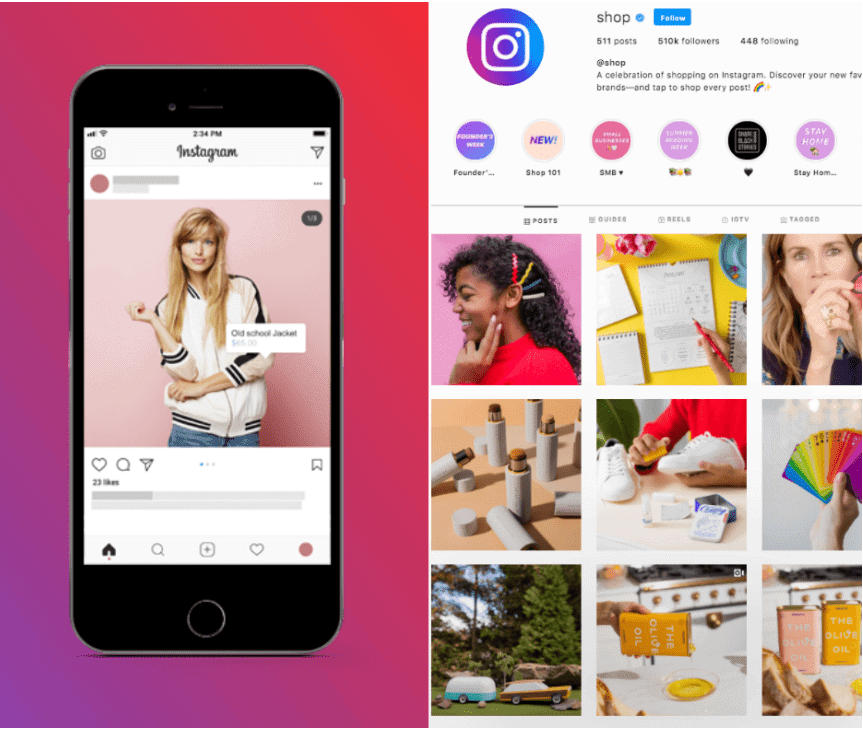 Second, it's possible that Instagram isn't working. This occurs sometimes and is usually not cause for alarm. To begin, make sure your internet connection is working properly.
While it is likely that the Instagram app is unstable, there are a few things you can do to fix it if you are using a fast and steady internet connection like Cox Communications.
If Instagram won't let you post videos/photos
Posting as a "post" on Instagram is the most important aspect of the service. First, check your internet connection if Instagram won't let you publish videos or photographs.
Second, you run the risk of breaking Instagram's terms of service. Please do not submit anything containing explicit sexual content or violent images.
If your account is still new and you've been publishing many videos or photographs, you're probably barred from doing so until Instagram enables it.
A section towards the end of this piece offers advice on how to get your account back if it has been temporarily suspended.
If you're unable to upload photos or videos from your device's gallery or library, check that Instagram has permission to access your storage in the Settings app. Android and iOS both support it.
It is important to know that you can only upload a 60-second video for each clip on the post, a 15-minute film for IGTV uploaded on the mobile app, and a 15-second clip on your Instagram story at any given time.
If Instagram won't let you post multiple photos/videos
It all depends. Instagram may have blocked your account if you've been publishing repeated photographs or videos, which the social media platform views as spam.
However, a temporary ban. You can remedy this by reading our recommendations at the end of this section.
If you're not spamming with the same content over and over, I doubt you'll be banned permanently.
Background App Refresh, found in Settings > General > Background App Refresh, is the culprit on Android. Turning off Background App Refresh may help if you are having issues with Instagram.
If Instagram won't let you post stories
Your internet connection is most likely to blame. Uploading Instagram stories requires a high-speed internet connection. It's usually best to delete the Instagram story if it fails to post or gets stuck.
Post tales, on the other hand, can refer to a wide range of things.
It's possible that the post you're attempting to publish to your story is one from a private Instagram account if that's what you mean by "sharing." Reposting Instagram videos, photos, and stories can be learned in a variety of ways.
If you're referring to tagging yourself in someone else's Instagram story, you can only do it from a public Instagram account.
If you can't edit your post on Instagram
A long-standing Instagram problem prohibits users from going back and modifying previous postings. Instagram's most recent update has addressed this issue. You should go to the Play Store or App Store and download the latest version.
You won't be able to see posts you've been tagged in if
This is most likely a feature on your Instagram app that requires you to manually accept tags. You have to go to Settings and turn it off (which is located on your profile page).
Enter "tag" as a search term in the preferences menu. Click on "Tagged Posts." Turn off the "Manual Approve Tags" toggle. Previously unapproved tags can be viewed by tapping Pending tags and approving them.
If you've been tagged in a post's remark but can't see the post, upgrading the Instagram app is the solution. A bug has been corrected.
If Instagram won't let you post music on the story
Your location is most likely to blame for this problem (country). Instagram's music sticker is still not available in all regions. However, you can utilize these strategies to include music in your story.
"Instagram will auto post when possible" message
You see this notice if you try to post something and it doesn't go as planned. Your internet connection is most likely to blame. To post videos or photos to Instagram, you'll need a strong internet connection.
If you think your internet connection is not to blame, you can clear the cache by following the instructions below (located after this section).
If Instagram can't post comments
This is most likely due to the fact that the individual who published the post may have restricted your account. A soft block, restricting someone on Instagram is a stealthy way of preventing them from accessing certain parts of the app.
Restricting someone means that their comments will be filtered before they can appear in the post. For further information, block the person on Instagram and see what happens.
Quick Links:
Conclusion: Why Can't I Post On Instagram?
Avoiding these mistakes will help make sure your posts get the attention they deserve. But even if you do everything right, there's no guarantee that every post will be a hit.
It takes time and effort to build up a following on any social media platform, so keep at it and keep producing quality content. What tips do you have for creating Insta-worthy posts?