Read the comparison on Elementor vs Elementor Pro to get a better understanding of them.
About Elementor Page Builder
Elementor is a drag-and-drop page builder for WordPress that is simple to use. You can use this tool to create almost any website you can think of. Elementor's best feature is that it is completely free.
Yes, Elementor has both a free and a paid version. I prefer this tool to many paid tools on the market because it is so simple.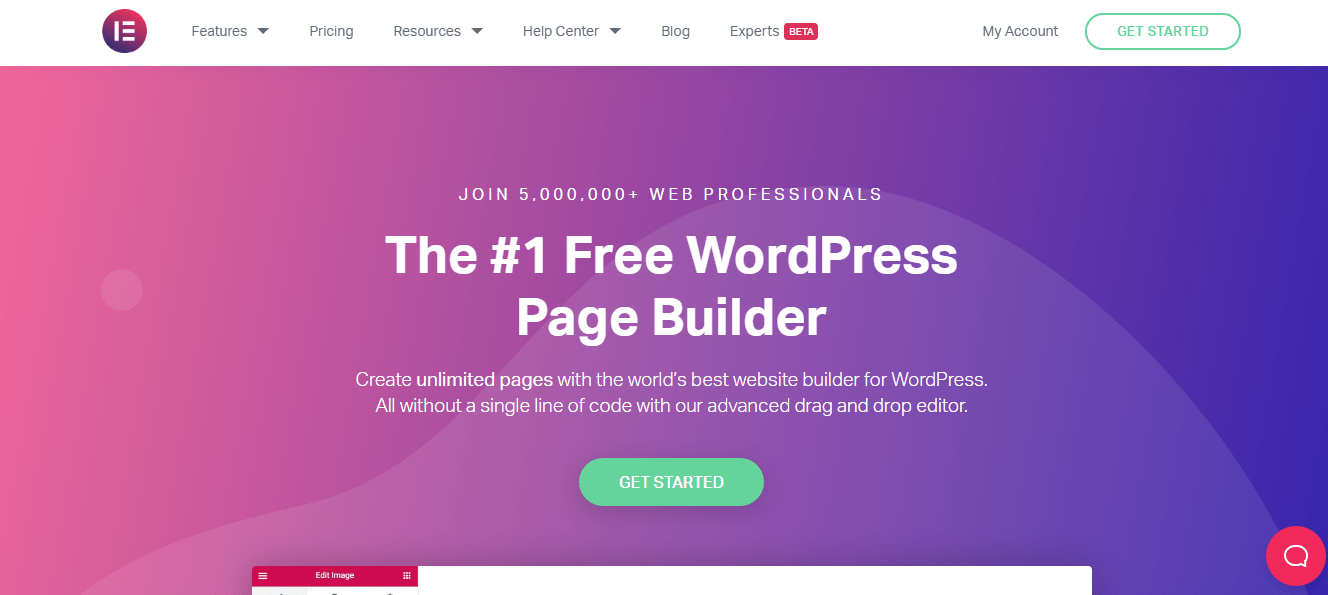 I'm wondering why I wasn't introduced to this tool sooner, which would have greatly simplified my work.
Given the free of cost, it is important to be aware of the features available in the free version. In the free mode, several templates and themes are available, as well as several add-ons in the pro model of this tool.
The pro version is the way to go if you want to use Elementor to its full potential.
I'll briefly summarize both versions and how they differ at each level.
After extensive research and personal application, I have presented all the points that will assist you here.
Elementor free version
Elementor free, also known as Elementor lite, is the version that is free of charge. The installation process is as simple as the cost, as you only need to download from the WordPress website WordPress.org.
Features of Free Elementor 
1.
Templates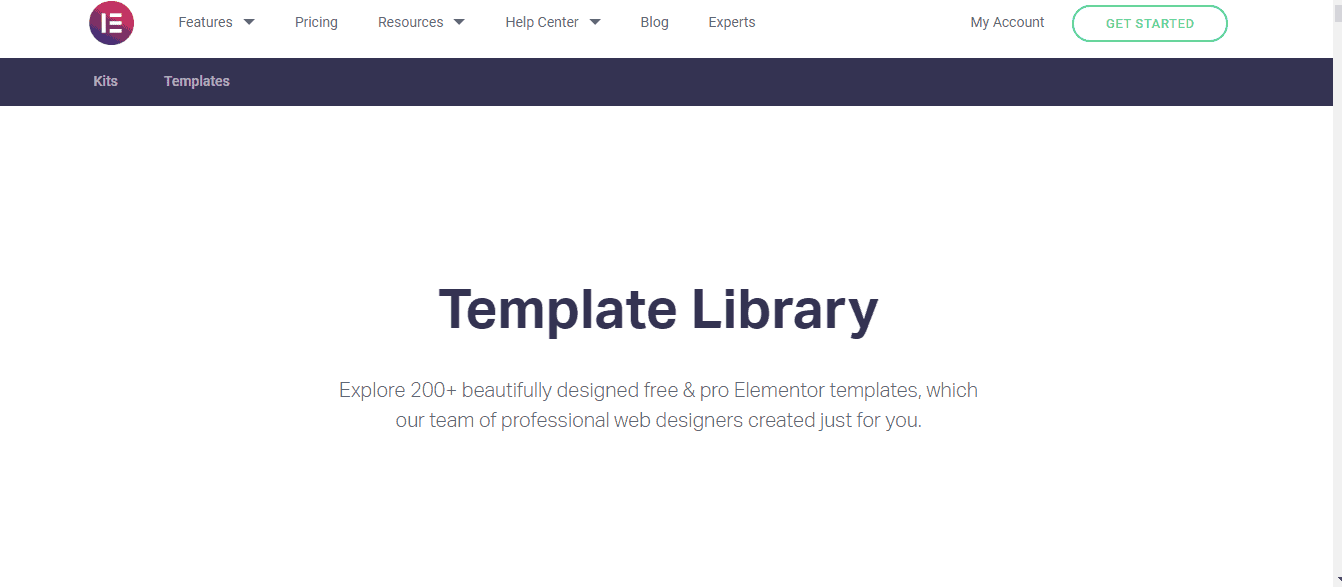 The free version of Elementor includes many templates. I was surprised to discover that there are over 100 templates to choose from for your website. You can elegantly design and build your website with a few clicks and selections.
After downloading Elementor, we can easily use these prebuilt pages while building the page. You can easily import the entire set of templates into our website.
2. Widgets 
You don't have to worry about widgets because the free version includes over 30 different widgets. You can find all of the essential widgets in one place, from toggles to columns.
Not only that, but Elementor intends to add a few more widgets to the list for improved page building. We can use these widgets to add social icons, testimonials, images, videos, and other exciting features.
They are easily added by simply dragging them. The Pro version has many more exciting widgets, saving us time and effort while building the page.
3. Elementor Canvas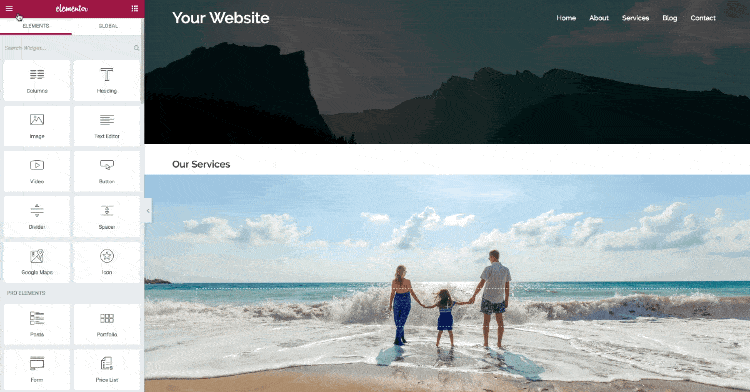 Elementor free includes a canvas layout to create landing pages or any other pages you desire. All elements on the page, including the sidebar and top widgets, are removed to obtain a complete design page.
Use the full-width layout if you want the header and footer to be visible while designing.
4. Editing 
The most welcoming feature that I always look for is easy accessibility. The editing section of Elementor free provides this quality. Depending on your availability, you can edit the page on a mobile or desktop device.
RTL and LTL support
Another important feature I look for when creating and building web pages is RTL support. Elementor free has great RTL and LTL support. Aside from that, the translation service is very flexible, with the ability to translate into over 25 languages.
The background features
The background is an excellent addition to your website. You can improve the appearance of your page by using different colors or gradient styles. You can vastly improve your website to appeal to all of your visitors.
I was surprised to discover that we can also attach videos in the background.
Now that you've seen Elementor's free features, you can decide whether to use it for your work.
Let's take a look at what the pro version has to offer.
What is Elementor Pro?
The term "pro" refers to a champion. Elementor Pro is, without a doubt, the more advanced and enhanced version of Elementor free. The pro version outperforms the competitor in terms of features and price.
Elementor pro will be on your list, especially if you plan on creating websites to attract clients. As my work's needs and demands grew, I upgraded from Elementor free to Elementor pro.
So, what are the overachievers, and do you need them?
Don't worry; I'll review all the features, so you understand.
Features of Elementor pro
1. Theme Builder
As a web designer, I am always looking for great themes. These themes are important not only for the content but also for many other factors. Elementor Pro should be your top priority if you are one of these people.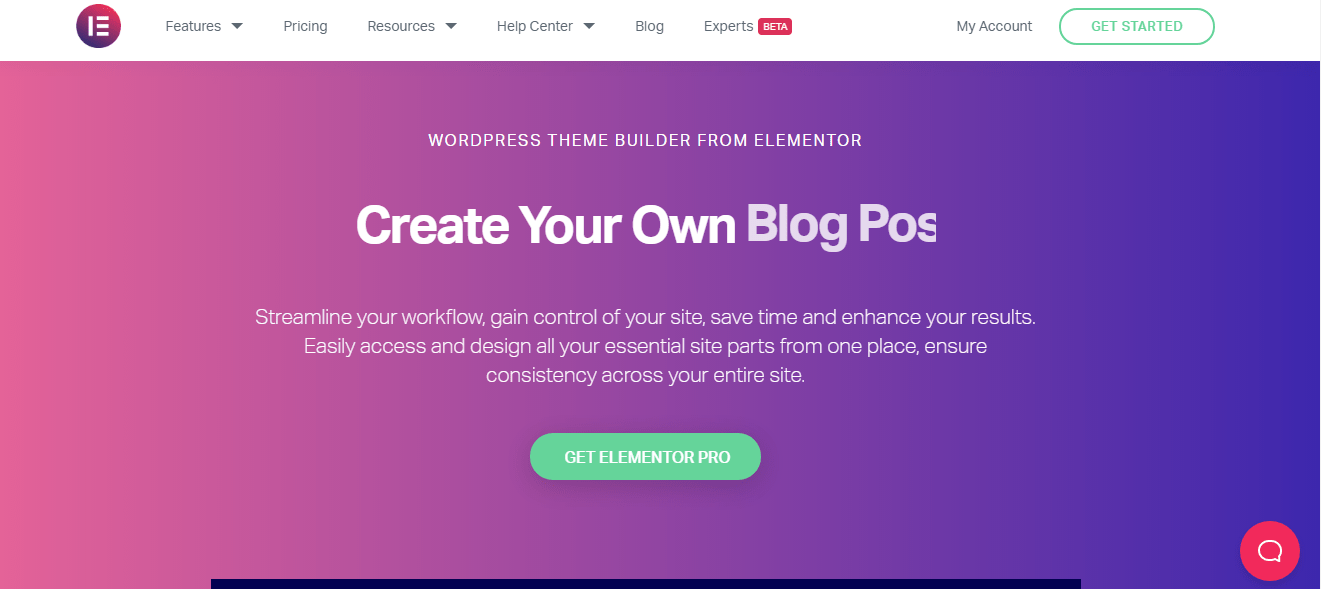 The theme builder option provides diverse themes that can visually appeal to your customers. In contrast to the free version, which only allows you to edit the content, the pro version allows you to change your entire site.
2. Pre-designed templates
Aside from effective content, I expect to complete my work quickly as a website designer. This is possible when pre-designed templates are available.
These pre-existing Elementor pro template designs save you time by providing the required design without requiring you to design it yourself.
3. Form building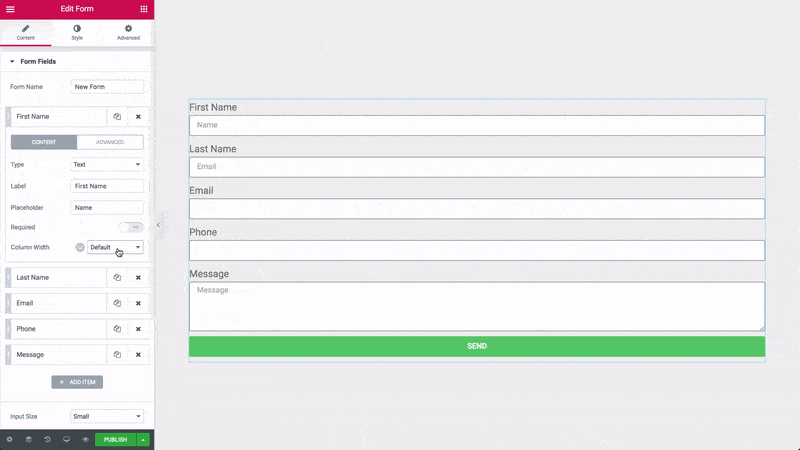 When it comes to marketing, it is necessary to establish connections through CRM or several marketing platforms. I use the forms available in the Elementor pro version for this purpose. Using the Form Building option, you can create forms based on your preferences and needs, such as a contact form or any other.
4. Wide range of widgets 
The more widgets there are, the more efficient the page! This is my opinion. Elementor pro meets all of these requirements by providing a variety of widgets.
These built-in widgets are sufficient without the need to install additional WordPress plugins.
A Heading, Image, Divider, Google Maps, Icon, Image Icon, and many other basic elements are included.
Many advanced widgets are included in the pro elements, such as Posts, portfolios, Slides, Forms, Login, Flip box, etc.
The pro version also includes theme elements such as Post title, Post comments, Author Box, Site logo, Search bar, and others.
WooCommerce integrations are the direct integrations I focus on. As a result, widgets such as Product Titles, Product Images, Add to cart, Short descriptions, Product Meta, Upsells, Menu cart, and many more are available.
5. Global settings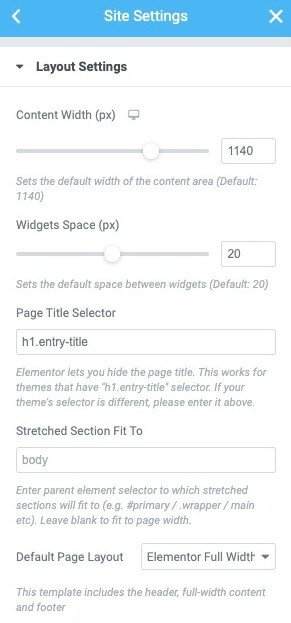 It occurs when you want to include the same widget in multiple locations on your website. Otherwise, you would have to change at every point on the website; however, using Elementor pro saves time by avoiding repeated alterations.
You only need to change one widget to see the effect spread throughout the site.
6. Pop-up builder
Pop-ups are a great way to attract and retain your customers. I will tell you how:
They boost sales by offering pop-ups that show WooCommerce products.

You can elevate your customer list by having integrations with forms. 

They help in promoting your brand when pop-ups about ongoing sales reach the eyes of the customers. 

You can also enhance conversion rates by creating relevant pop-ups. 

Announcements can be effectively made through popups wherein your customers will be notified about new updates and news. 
7. Live Custom CSS
The free version of Elementor only allows you to add custom CSS classes and IDs. However, if you want to see the live changes made in your editor, you should use Elementor pro, which allows you to add CSS to your widgets and blocks.
8. Woo-commerce integrations

The success of post-website development is dependent on integration flexibility. Because Woo-commerce is the most popular marketing platform, seamless integrations are essential.
The Elementor Pro version includes a plethora of Woo-commerce and widgets. Using these, you can easily customize your widgets.
Aside from Woo-commerce integrations, Elementor Pro integrates seamlessly with various marketing platforms.
Some of them are
Drip

MailerPoet

Convertkit

Hubspot

Automizy

AWeber

ActiveCampaign

Zapier

Get response

MailerLite

MailChimp
Some of the WordPress sites with which Elementor pro integrates well are: 
Toolset

PODS

WooCommerce

ACF

Yoast
Some of the Social Networking sites with which Elementor pro integrates are: 
Google maps 

Slack

YouTube

Facebook SDK

Dailymotion

SoundCloud

Vimeo
If you are still dissatisfied with the integrations that have been provided, you have two options. The first is through third-party add-ons, where you must browse for required integrations. The other option is to create your integrations.
Ease to use: Elementor Free vs Pro
Both the free and pro versions of Elementor are extremely simple to use. These tools aid in the creation of plugins with minimal effort. You do not need to write tedious code using either tool.
When you use the available features, you can expect excellent results without having to scratch your head too much.
So, in terms of usability, you can use both the free and pro versions efficiently and smoothly.
Performance: Elementor Free vs Pro
Elementor Free:
The number of plugin sites available determines the performance speed of Elementor. Given this, the Elementor free version is slightly faster regarding page loading. Compared to other platforms, Elementor free sometimes degrades the user experience due to higher loading rates.
Elementor Pro:
Elementor Pro allows you to create plugins for over 1000 websites. This increases the load on the website, causing your page to load slightly slower than usual.
But don't worry; these problems are easily resolved using a few techniques. Using PHP version 7.3 and higher, you can resolve the slow loading of pages.
Pros and cons
How much does Elementor Pro cost?
You should know that Elementor pro offers extensive features compared to its competitor Elementor free with a little cost.
Elementor Pro has three plans such as Personal, Plus, Expert.     
Essential Plan: 
The annual cost of $59

Valid for a single website

Access to 100+ widgets

Access to 300+ templates

Includes 10+ template kits for use throughout your website

Includes a theme built specifically for your website

Includes a builder for customizing WooCommerce pages

Includes a builder for creating pop-ups

24/7 support and updates are available throughout the year.
Expert Plan: 
The annual cost of $199

Valid for use on up to 25 websites

Access to 100+ widgets

Access to 300+ templates

Includes 10+ template kits for use throughout your website

Includes a theme built specifically for your website

Includes a builder for customizing WooCommerce pages

Includes a builder for creating pop-ups

Access to Elementor's expert network profile.
Agency Plan: 
The plan costs $999 per year.

You can use it for up to 1000 websites.

Offers access to 100+ widgets and 300+ templates.

Includes 10+ template kits for building your web pages.

Includes a theme builder and a WooCommerce builder.

Also includes a popup builder.

Includes 24/7 premium support and updates throughout the year.

Access to Elementor's expert's network profile.
The pricing plan does not appear user-friendly compared to the expert plan. Despite paying $199, you still need to receive a lifetime update and service plan.
Aside from that, membership is limited to 1000 sites, whereas several tools provide plugins for unlimited sites.
Elementor Page Builder User Reviews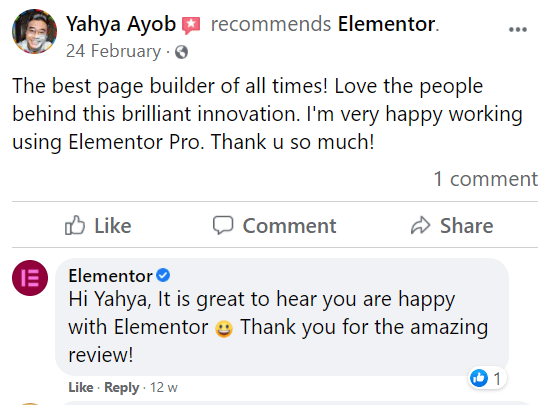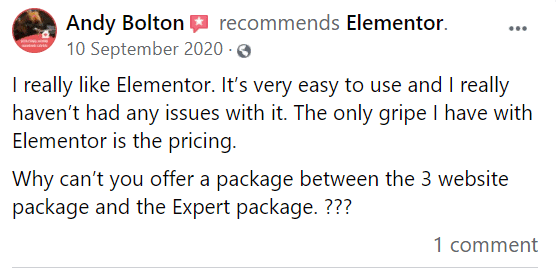 Quick Links:
FAQs On Elementor Free Vs Elementor Pro
🤷‍♀️Do we have a free Demo version for the Elementor pro?
☞Can our personal themes be designed in Elementor on our own?
You are free to design thousands of your websites using several themes. But you need to remember that, every single component of your theme can be individually imported to your theme but complete bringing in or sending of your themes is not possible in Elementor.
🙋‍♂️Can all the pages of WooCommerce be edited in Elementor?
📕Which is better beaver builder or Elementor?
☝️What is the best add-on for Elementor?
📎Is there an affiliate program of the Elementor WordPress website builder plugin?
🔎Pricing: How Much Does Elementor Cost?
Final Conclusion: Elementor Free Vs Elementor Pro 2023
So, we've passed over all of the features of each Elementor version and how they differ. But now you must reach a final decision to select one of these quickly.
Your requirements, desires, and expectations primarily determine this. I would state,
Choosing the Right Elementor Plan
Professional Users
Highly recommended to opt for Elementor Pro

Simplifies work by reducing time and energy
Beginners
A free version is a good starting point

Experience available features and compatibility

Upgrade to the Pro version later
The choice of elementor plan depends on the level of experience. If you are a professional designer, the pro version is recommended, but if you are new to web design, you can start with the free version.
Elementor Pro Popular Videos
Elementor On Social Media
Page Builder Summit 2021 (@summit_camp) is starting tomorrow! Get your FREE ticket and talk to over a 35 industry experts including @bpines1 . Excited to be sponsoring this great event. See you there! 💻🎉https://t.co/gDtFpUJLBH

— Elementor (@elemntor) May 9, 2021
Step aside and welcome our April 2021 Showcase. 🏆🌷 This month we applaud 10 design agencies from all around the globe. This diverse collection accounts for the Elementor web creation talent around the world. 🌎 https://t.co/bwwOUDQCuu

— Elementor (@elemntor) May 19, 2021