In this blog, the following questions will be answered:
Which website builder is better, Divi or Beaver Builder?

Which website builder has more features, Divi or Beaver Builder?

How does Divi compare to Beaver Builder?

What are the steps to set up Beaver Builder and Divi?

What are the pros and cons of Divi and Beaver Builder?

What is the cost of Divi vs Beaver Builder?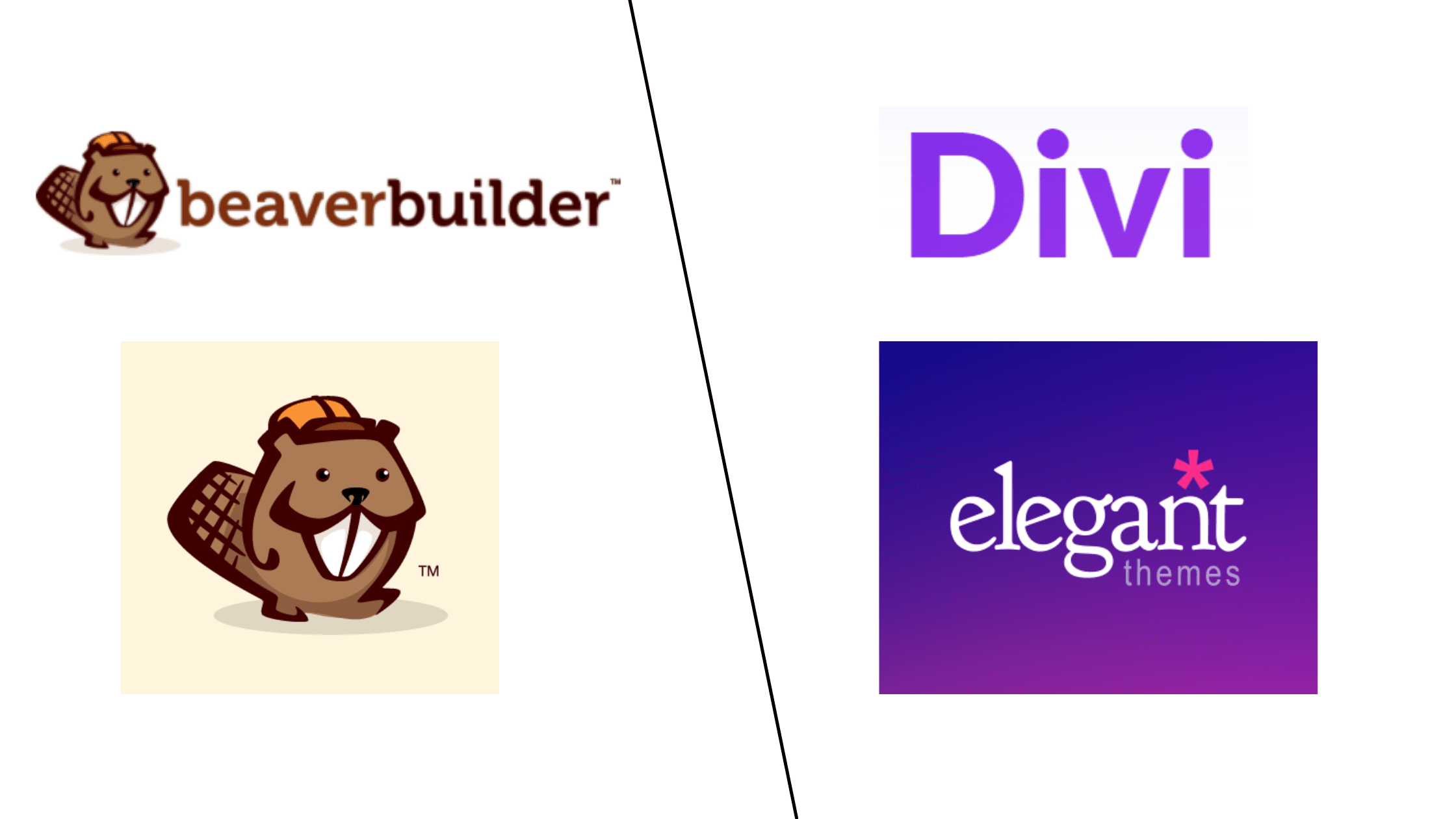 There are plenty of page builders in the market like –
Page Builder,

WPBakery,

SiteOrigin, etc.
However, the page builder community is dominated by the big three: Divi, Beaver, and Elementor. In this article, we will compare two of these three: Divi and Beaver Builder.
These are the market's most popular builders, owing to their simple features. Both Divi and Beaver's Builders have features that appeal to both professionals and beginners.
Divi was first introduced as a theme, and the builder followed shortly after. The Beaver Builder, too, has a theme.
You can create designs on blank pages in the Beaver Builder theme. These are full-width layouts.
With this article, we hope to give you a detailed peek into what these builders are and what they can do.
So buckle up, and let's get down to the business of comparing Beaver Builder and Divi Builders.
Beaver Builder vs Divi 2023: Overview
Both page builders are extremely popular among developers. They are intended to keep the most minute details in mind. They are not intended to make you suffer or regret your inability to understand a code snippet.
These page builders enable you to create technically sound websites even if you lack technical knowledge. (However, we insist that a basic understanding of HTML and CSS is beneficial. If you don't have that, don't worry about it.)
A beginner can use the builder in whatever way they see fit, while an advanced-level professional can choose how much control they want over their website. There are no limitations.
Beaver Builder Overview
Beaver Builder is known for its reliability. It has multiple customization choices and is easy. The page builder is extremely developer-friendly. What makes it desirable is its ability to produce clear and crisp code snippets.
The page builder is capable of functioning on multi-sites and has support for WooCommerce. Most page builders encounter problems with the SEO for the website.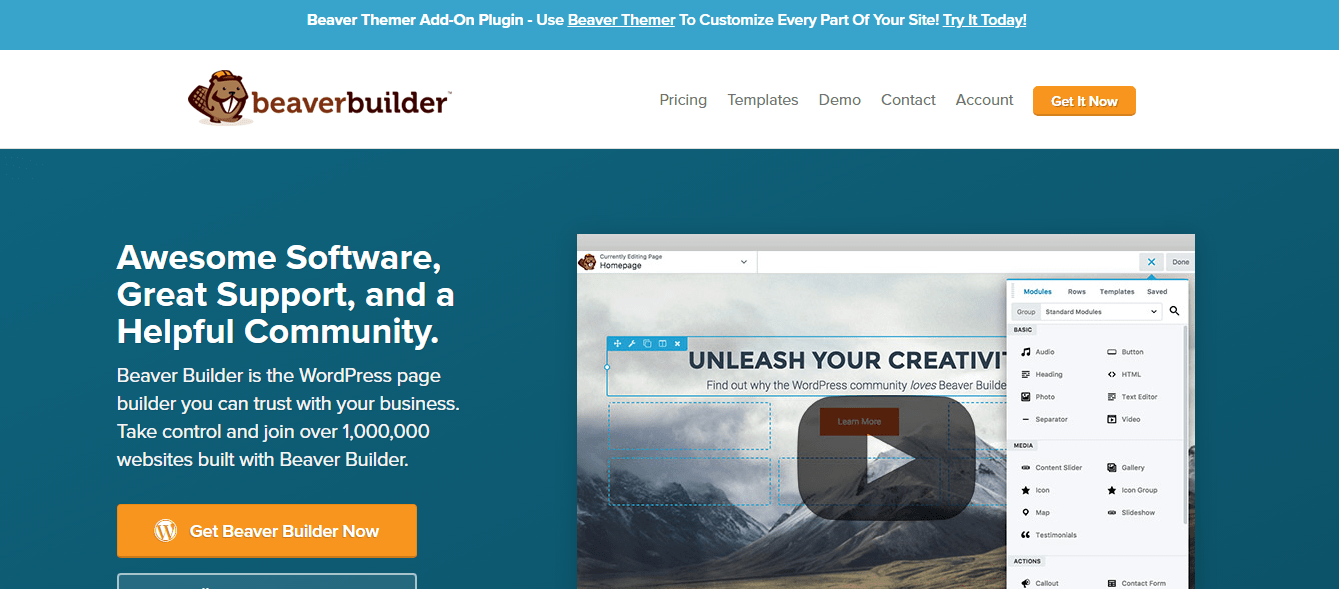 Also, Beaver Builder has the free version of the page builder. So, people can try the builder. You can upgrade this free version with an update.
The update is paid and gets you the premium version.
Divi Overview
Divi Builder was launched in the year 2013. Elegant Theme proudly announced its launch with many people contemplating the move.
However, later in the year, the step was proven to be positive. Divi is popular for providing solutions that weren't present before. Divi isn't just a builder but also is available as a theme.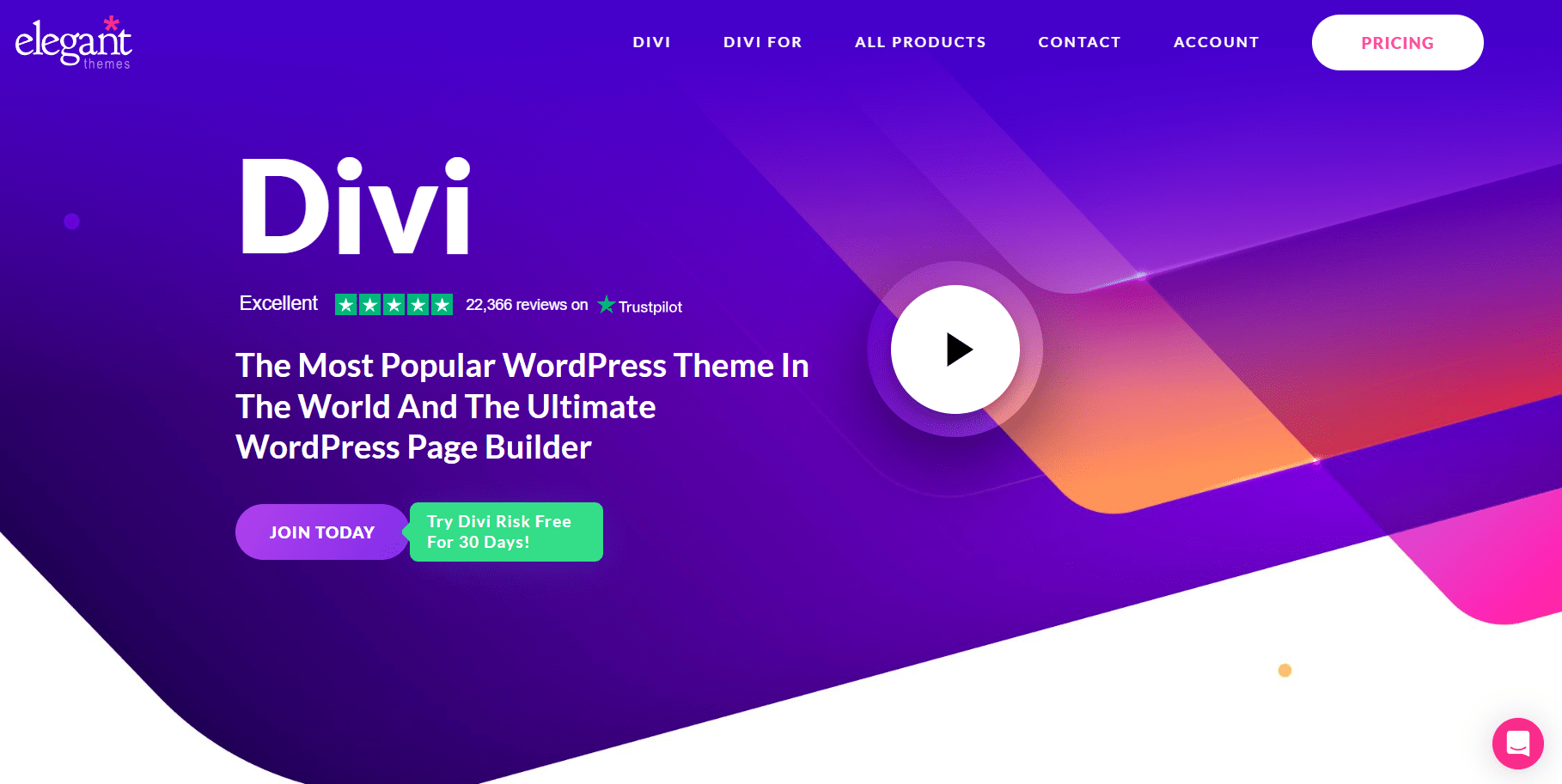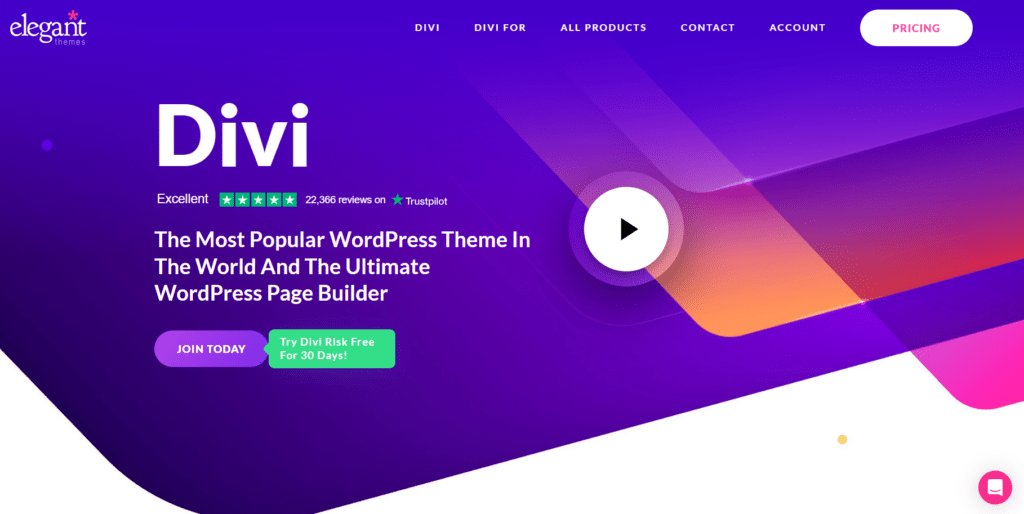 In the theme version, you get the builder embedded. You can rely on Divi to create your WordPress sites. It is available only in the premium version.
The company which owns Divi, Elegant Theme has a good business mindset as well. They have a lifetime price plan that makes it all the more interesting for the customers.
These customers are the one that does not want to fall into the cycle of changing themes now and then. The bundled builder-theme package also escapes no one's attention.
Also, You May Like This:
Beaver Builder vs Divi: Customer Support
Customer Support at Beaver Builder
Beaver Builder has a solid customer support system. It has a ticketing system and you can raise tickets for any issues you are facing.
They also have blogs and forums to help clear any doubts the user is facing. They have community groups on Facebook, Slack, etc. 
Divi
Divi too has community forum support for its users. Apart from it, they have a 24/7 chat system on the website to solve real-time queries.
Beaver Builder vs Divi: How Much Does It Cost?
Beaver and Divi, the page builders, both have no website limit. This means you can use the builder plugin on as many sites as you want.
Beaver Builder is on the higher price side when compared with Divi. The Divi has user-friendly plans and is much easier on the pockets of the customer.
You can get a demo version of any of these page builders before deciding which one is best for you.
There is also a 30-day money-back guarantee. You receive your refund with no questions asked.
Pricing of Beaver Builder
A standard plan worth $99 

A pro plan worth $199

The agency plan is worth $399

Ultimate plan is worth $546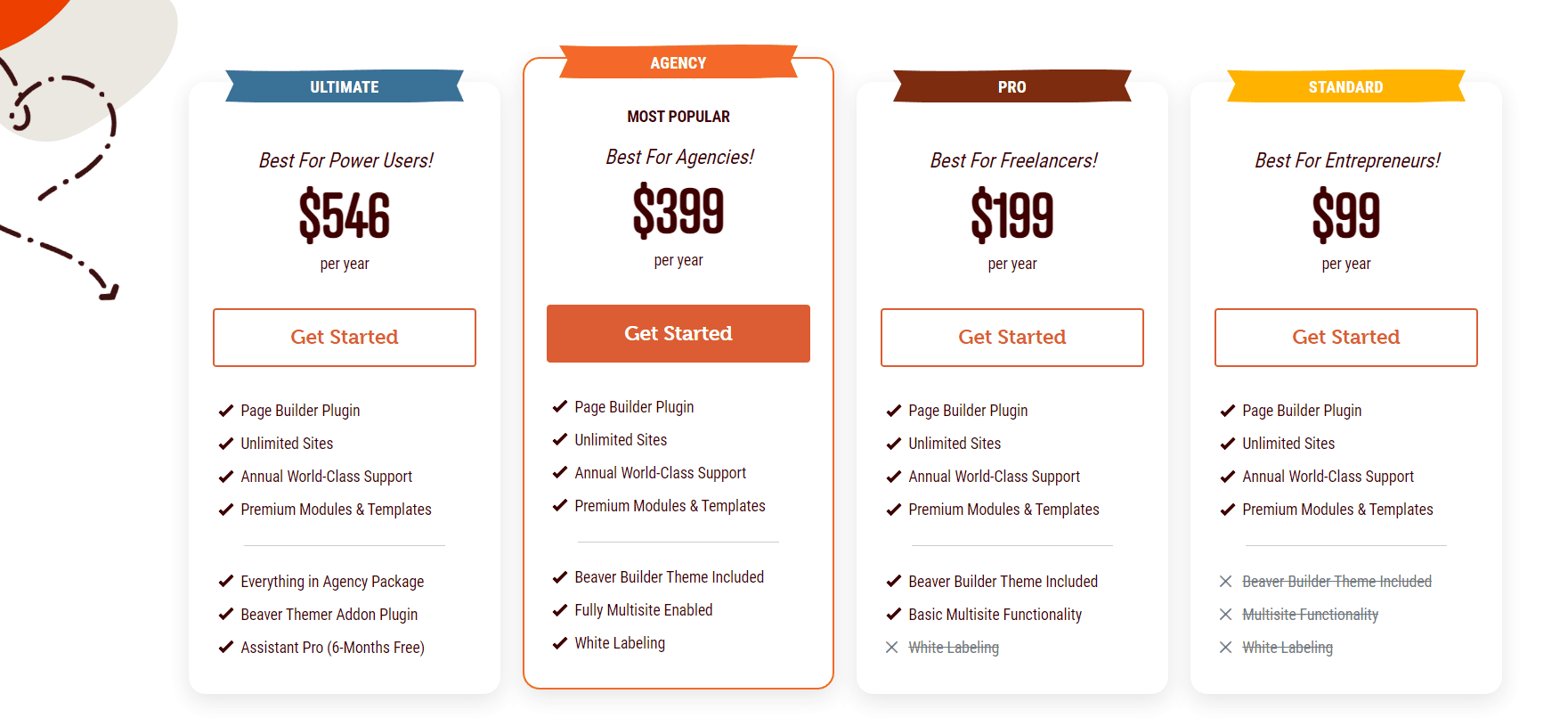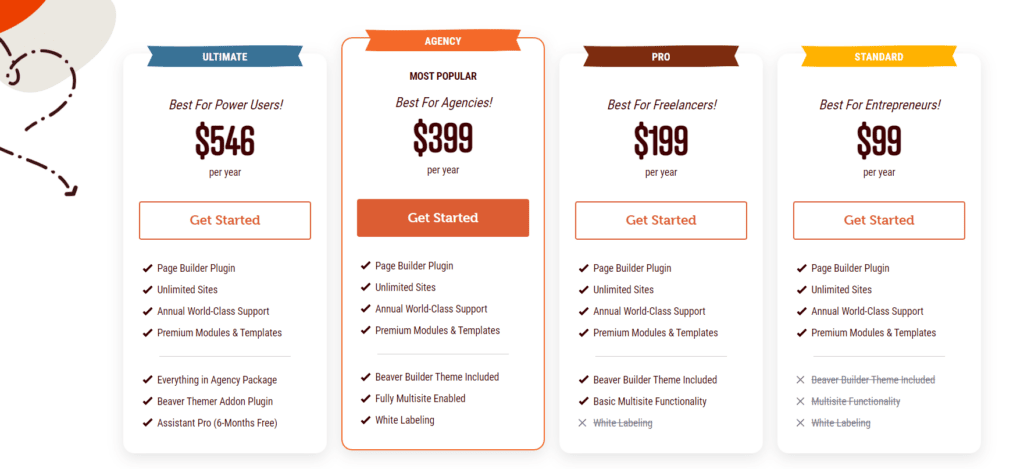 Pricing of Divi
The $89 per year plan gives you early access. 

$249 is a one-time lifetime plan and you are charged just once.
FAQs About Beaver Builder vs Divi
Which page builder is the best out of the lot?
This is an objective question. You can't find an absolute answer to this. Some people would have certain reasons for liking a page builder and they might not overlap with your reasons for disliking it. So, there isn't a perfect answer to this. However, a certain market study can only give you a glimpse of the scenario of people's preferences. There are big three in the builder space – Elementor, Beaver, and Divi. These are not in any particular order. These are the famous ones. So go ahead and try out their demo versions to understand what you need.
What will Divi builder cost?
The most alluring feature of the Divi builder is its price plan. It is an incomplete alignment with customer demands. You get what you see. You do not have to fall into the cycle of paying and renewing. You can simply avail of the lifetime plan and avail of all the exciting features that come with it. The lifetime plan costs $249 and is the best deal you'll get in the market. Its year plan is also staged at $89 so it is again lower than other page builders.
What should I do once I have installed the Beaver builder?
Get started! Once you have created a new page, launch the beaver builder plugin and start customizing.
Can I make mobile responsive templates using Beaver Builder?
Absolutely! The number of people who use smartphones vastly outnumbers personal computer users. Hence you must provide an option for mobile users so that you can tap into this colossal market. Beaver Builder provides mobile app templates for both iOS and Android operating systems.
How much does Beaver Builder cost?
The Beaver Builder Lite version is available for free while the Standard Plan starts at $99/year and the Pro plan costs $199/year. The Agency plan costs $399/year.
Is Beaver Builder free?
No, it is not. The annual fee for the Standard edition is $ 99. Although you must use your theme, it is compatible with the majority of themes, even free ones. The Pro edition, which costs $ 199 a year, includes the Beaver Builder Theme and multisite capabilities.
Is Beaver Builder fast?
It certainly is. It is a drag-and-drop application based on the Bootstrap framework that promises to be quick and lightweight.
Is Beaver Builder SEO-friendly?
Yes, it is. You may certainly construct an SEO-friendly website using Beaver Builder if the other components used to make the website complement each other and are also SEO-friendly. The following is a breakdown of the main components required for SEO success.
Is Beaver Builder better than Divi?
We side with Builder Beaver. Beaver Builder loads everything a bit quicker than Divi Builder and its user interface is simpler to use, but Divi Builder has a slew of extra customization options and capabilities that Beaver Builder does not.
Why use Beaver Builder?
It is a drag-and-drop page builder that enables you to quickly construct drag-and-drop page layouts from the front-end view of your site without touching a single line of code. It's lightweight and adaptable, with a plethora of design choices for all levels of WordPress users.
Is Beaver Builder Right For You?
It is. It is an excellent page builder with several unique quirks and features geared at experienced web developers. It has a slick UI and a respectable template collection, but it falls short when it comes to price.
Quick Links:
Conclusion: Beaver Builder vs Divi 2023
Beaver and Divi are both excellent page builders for businesses, bloggers, developers, and others.
Anyone who wants to build a website with no to little coding knowledge can use these builders for a smooth ride.
Beaver Builder has all of the standard features and is quite robust. You will have access to the customization features. You can also use it for free.
Its freemium version is also not disappointing. You can either upgrade it or continue to use the free plugin. It is entirely your opinion.
Divi is ideal for those who are just getting started with page builders. It has the most ready-made templates.
These mass-produced templates can be extremely beneficial to those who are just starting out. You also do not have to pay repeatedly.
They offer annual and lifetime plans. It's an investment that won't break the bank while also producing good results.
The selection should be entirely personal, and you now have all of the information you need to make an informed decision.
It's all about the business requirements, so choose the one that fits your business model.
Testimonials: Beaver Builder vs Divi
Beaver Builder Customer Review



Divi Customer Review