There is a lot to know about Elementor and for that, you can read our Elementor Review.
About Elementor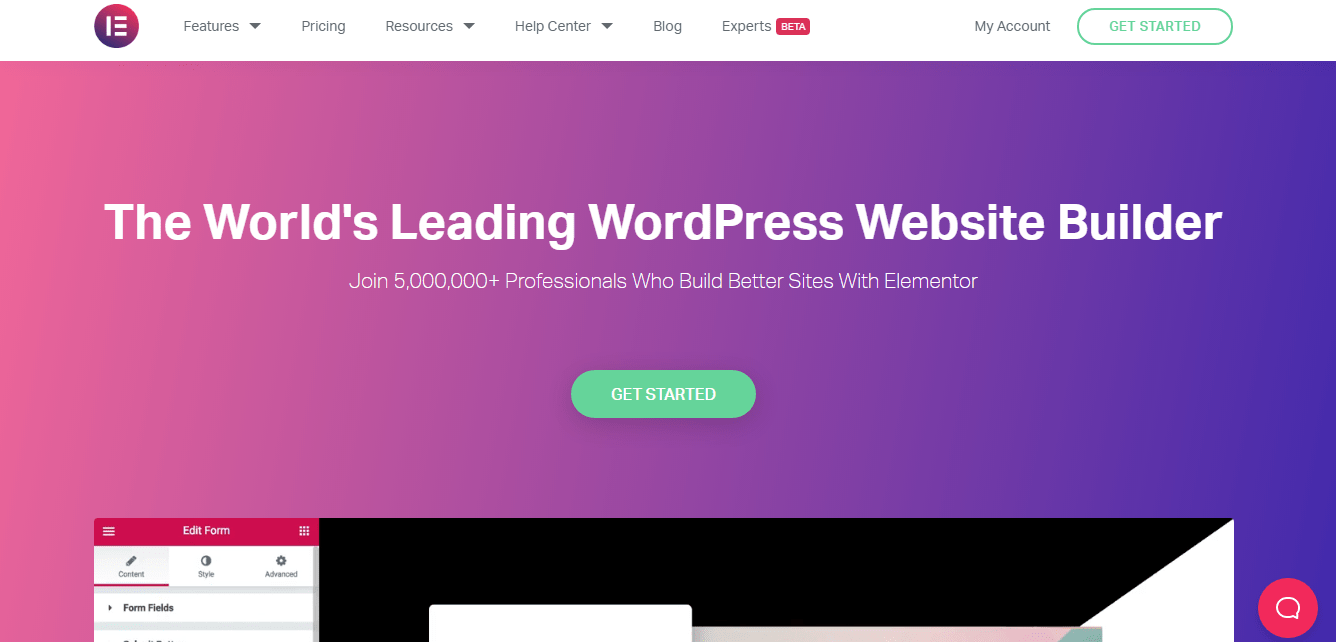 Even though it was introduced quite recently in 2016, Elementor has rapidly conquered the web page builder user base. It is an Israeli software company that allows WordPress users to edit their websites with the utmost ease. With over 5 million active downloads and counting, it wins the popularity contest by a country mile.
It is also absolutely free to download and use, which explains its huge popularity. There is also a paid version named Elementor Pro that comes with beefed-up features compared to the free one. 
About Gutenberg
Gutenberg is a new entrant to the WordPress market. It can really help create that unique look that you want for your post website blogs and more. It arrived as a part of WordPress 5.0 on November 27, 2018.
Gutenberg was named after the very popular Johannes Gutenberg. He invented the mechanical printing press. The Gutenberg WordPress plugin was launched in the year 2017 by Matt Mullenweg in word camp Europe.
But the comparison I did was taking the features, ease of use, customer support, pricing and the working process in detail.
Feature Comparison: Gutenberg vs Elementor Plugin 
1. Theme Builder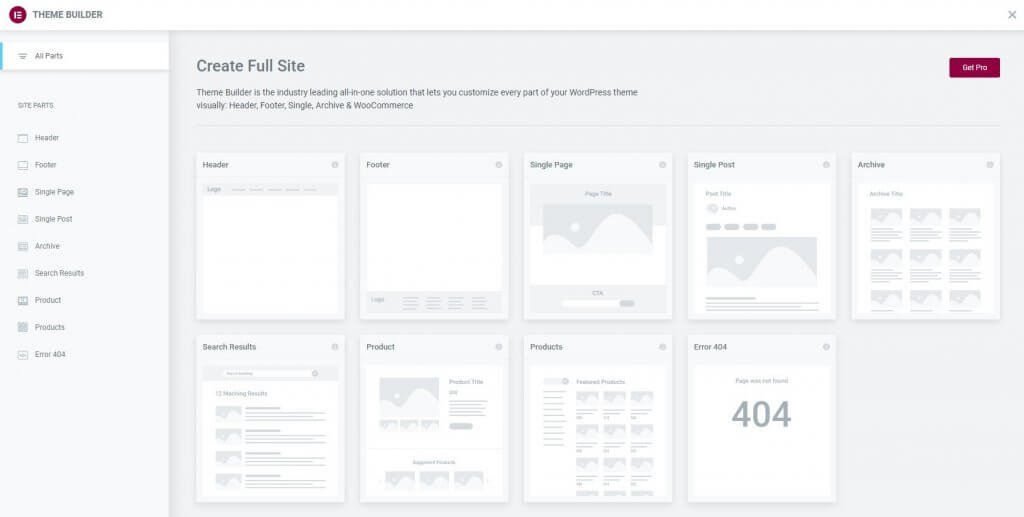 Theme Builder is the most popular and beneficial feature of Elementor. Elementor has a variety of themes available for its users, and these themes help you design your website and its basic layout.
You can select which things you want to make visible on your website and which of these you want to exclude. This even helps you design various elements and sub-elements of different parts of your website.
This feature can really help create the first and the most important impression of your website, thus attracting more and more users.
2. Pop Up Builder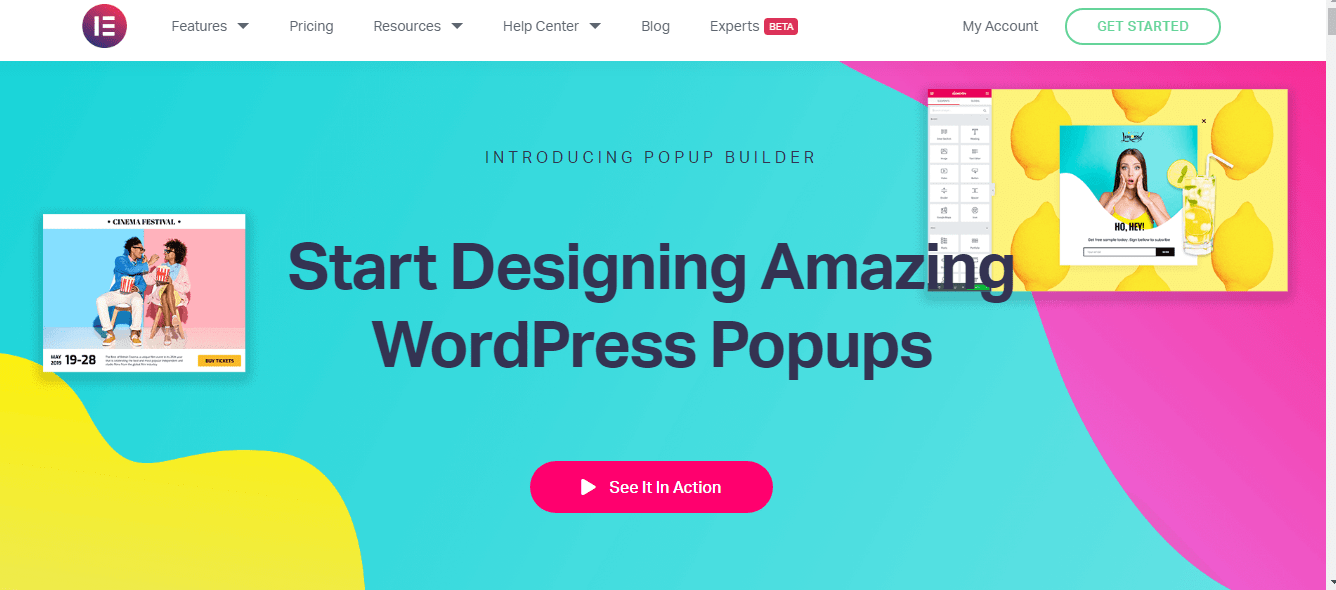 The feature of pop-up builder helps you create different popup elements in your website like bottom bars, classic pop-ups hello, pop-ups fly in the slide in, and more. After selecting your pop-ups you even have the freedom to design your pop-ups and select what they would look like.
You can even add elements to life photos, videos, text countdown, share button, and more.
3. Form Builder
The form builder is one more unique feature of Elementor. With the help of this feature, you can decide whatever type of form you want, ranging from a simple form like a contact form to complex ones like data feeding and analysis ones.
You have a variety of options of fields for creating your forms. You also have various different tools and features for integrating your forms. 
4. Table Of Content
With the help of this feature, you can create a variety of tables of content for all your posts and pages. This table of contents is even SEO-friendly as it gets picked up by Google itself. This will really help a Great deal in improving your click-through rate of that post. 
5. WooCommerce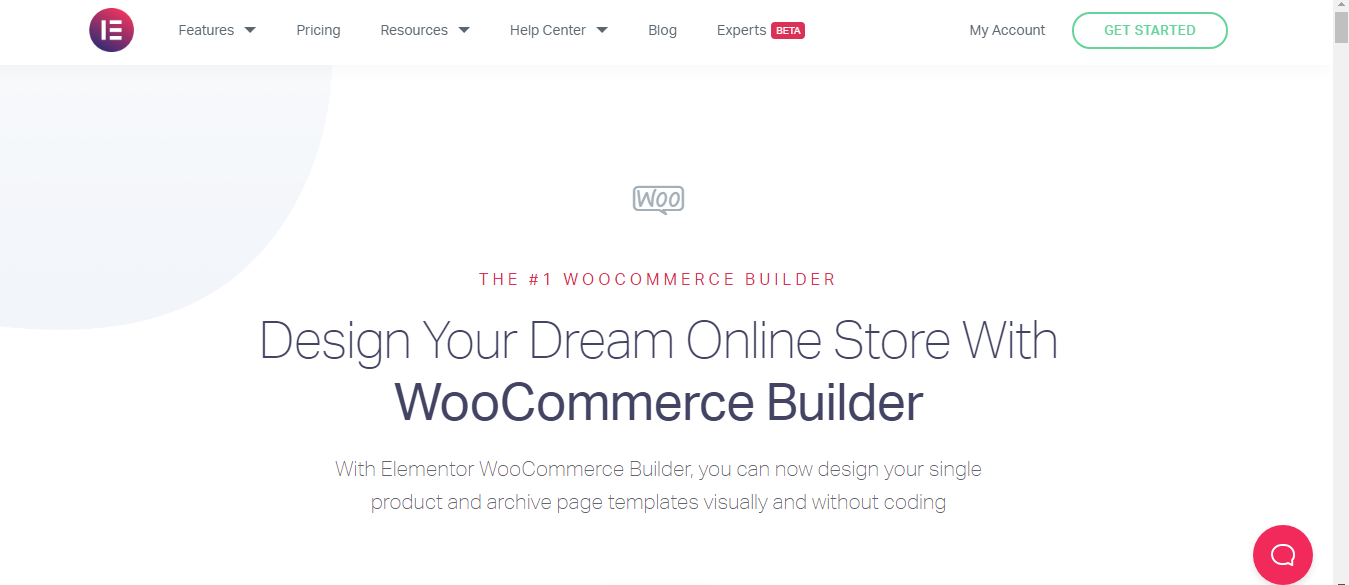 With the Help of WooCommerce widgets, you can easily create pages that display both single and multiple products.
This WooCommerce option can be really helpful for people who have experience in using it and for those who don't know how to use it. The platform provides various tutorials for teaching you how to use it.
6. Action Links
This feature is specifically made for the users of a website that uses mobile. It provides various ways for your visitors to connect via mobile like click to call, click for navigation, click to message, click to the calendar, and a lot more.
This feature can be really beneficial if you want to improve the connectivity of your visitors to your website.
7. Other Features
Other than the above features you can find a variety of features in Elementor, for example, sticky elements motion effects cloud widgets
Custom CSS confirming emails redirecting to a page email notifications post content feature image author box site map site logo bread crumbs and lot more. 
Gutenberg Page Plugin
1. Blocks
Blocks are the most important element of Guttenberg and you must be knowing about them if you have used them before. As the name suggests, blocks help in creating your website step by step. You can add every element to your website via blocks, be it images, videos, titles, or more.
For adding blocks, you need to go to the plus sign and then select the type of content that you want to add. It has made it very much easier to organize and set our content.
A variety of blocks are already available by default, and thanks to the custom blocks option you can add anything and everything to your website. 
2. Wysiwyg Editing
This stands for what you see is what you get. This ensures that what you see during editing is exactly what you will get when published. It makes sure that I will be getting what I am currently seeing.
This helps remove the confusion you get while using an editing platform that does not show you what your website will look like. 
3. Dynamic Options 
Instead of the old school static toolbar, you instead get a toolbar that has options that change according to the content you are editing. This helps you know the options available to you for a particular thing.
The experience is definitely streamlined, but it may get confusing for some at the beginning. 
4. Anchor Support
This feature enables you to add various HTML links to your page. This helps you add anchors to your blogs, which help you link to a particular block from anywhere else on a page.
Say you want to add a specific heading or a post later to your page anchor will come in to help you, and you can link it with the help of an anchor over there. This can be helpful while creating long-form content or simply a table of contents.
5. Document Outline
You can access this feature only when you add at least one title to your content. You can find it by clicking the information option in the top left corner of the editor.
This helps you go to the basic information of your document like word count, the total blocks that have used the headings you have added, and more. This feature helps you get an easy and quick overview of your document. 
6. Other Features
Other than these features you have a variety of features available for you like table columns, CSF formation buttons themes text columns, and a lot more. All these features help make Gutenberg a lot easier for you. 
Verdict
Both Elementor and Guttenberg provide a variety of features and tools for their users to go to and make their work a lot easier. It is really difficult to select which one will be a better option on the basis of the features they provide, as both of them provide exceptionally well and unique features, all of which are really easy to use and understand.
I personally feel that both of them are on par, and it is not possible to select one from among them, as both of them provided their best service to me. So I feel that there is a tie between both of them. In the battle of features. both Elementor and Guttenberg win with an equal score. 
Ease Of Use
Elementor
While using Elementor you can get a live preview of what your work will look like side by side, and I think it's a great feature. This live preview is present on the right and on the left, you have a toolbar.
The user interface is also changed completely. If you desire to add a widget, all you have to do is drag and drop the widget you want onto the live preview. 
If you want to customize a specific element, all you need to do is select that element and you will see a toolbar appear on the left side with all the customization options for that element. You can even duplicate, delete and move the elements if you want to. 
Gutenberg
The user interface of Gutenberg is really simple and clean to use. You even get some handy prompts that help you show which way to go next. Adding blocks is child's play. All you have to do is click on the plus sign and add the element that you want to. 
You can edit each specific block by clicking on it individually and reordering them as well. The interface is confusing at times, but the tooltips come along in handy to help you with that.
Verdict
The user interface offered by Gutenberg is really easy to use and user-friendly too. On the other hand, the elementor gets confusing at times. So the winner of Elementor vs Gutenberg on the grounds of ease of use is Gutenberg. 
Templates 
Elementor
Elementor provides you with two different kinds of templates. They are block templates and page templates. Block templates can be used for building specific parts of your page.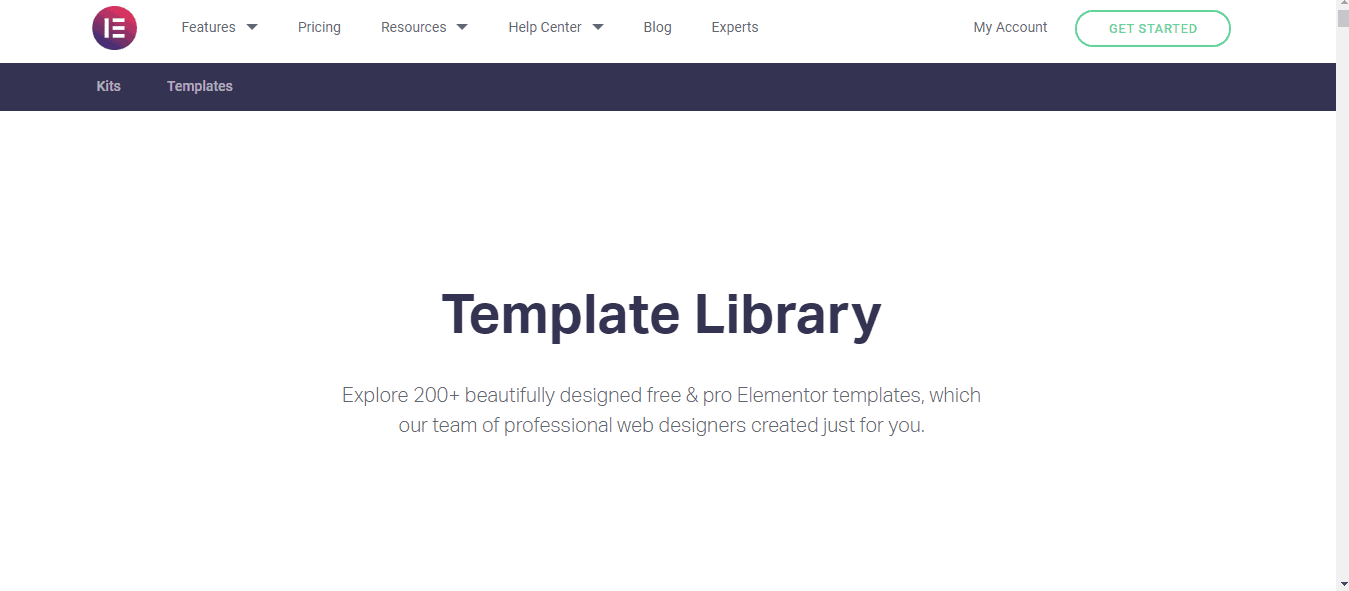 Page templates are the templates that can be used for designing specific types of pages through the builder plugin. Elementor offers various flavors for you to choose from for various different types of work.
Like a homepage specially tailored for educational institutes or others tailored for food outlets and more. In Elementor, you can create your custom pages and themes and save them, you use them again as well.
Templates created by third parties can be imported by you by uploading them to your site. Thus, Elementor offers you endless possibilities for customization. 
Gutenberg
When it comes to Guttenberg, you have a very limited number of templates available to us. All this makes it really difficult as our needs are not fully satisfied. And you have to download the additional themes later for us. All this is really time-consuming and hectic for us. 
Verdict
Elementor offers a wide variety of templates to choose from, and it is easy to import and export the templates as well. Both the builder plugins provide the user with a vast variety of templates that are visually appealing and are really easy to use which can be used in a variety of platforms.
But Elementor easily wins against Guttenberg as in Elementor one can choose from various different templates and import and export them,  but in order to do so in Guttenberg, you have to download various Additional themes for us
So the obvious winner of this round is Elementor. 
Pricing Plans: Elementor vs Gutenberg
Elementor Pricing 


Elementor offers three pricing plans that enable users to get the most out of their web design projects.
The Essential Plan provides one Pro Website for USD 59 per year, while the Expert Plan gives 25 Pro Websites for USD 199 per year. The Agency Plan is the top-tier plan and offers 1000 Pro Websites for USD 399 a year.
Each plan comes with a comprehensive set of features, including the Drag & Drop No Code Editor, over 100 Website designs, widgets and theme builders. Additionally, users gain access to WooCommerce Builder, Form Builder, Popup Builder, Loop Builder and Dynamic Content.
Gutenberg Pricing
On one hand, where Elementor is paid, GUTENBERG offers all its services free of cost. Thus, there is no payment required to avail of Guttenberg's services. 
Verdict 
If you are a fresher and want to avail yourself of free services, then Gutenberg is definitely the best option for you. But if you want something additional and exceptional and want more tools and features to experiment with, then you should go with Elementor.
Performance & Speed Test
Comparing the two and running them on WordPress, I found Gutenberg slightly faster than Elementor. This is most likely due to Gutenberg's simplicity, efficiency, and lack of added features that increase your site's download size.
Part of this is due to the fact that Gutenberg is a WordPress plugin.
That doesn't mean that Elementor will slow down your site! It's still faster than most other page builders, and you can speed up your Elementor site with a variety of tips and tricks.
Elementor Page Speed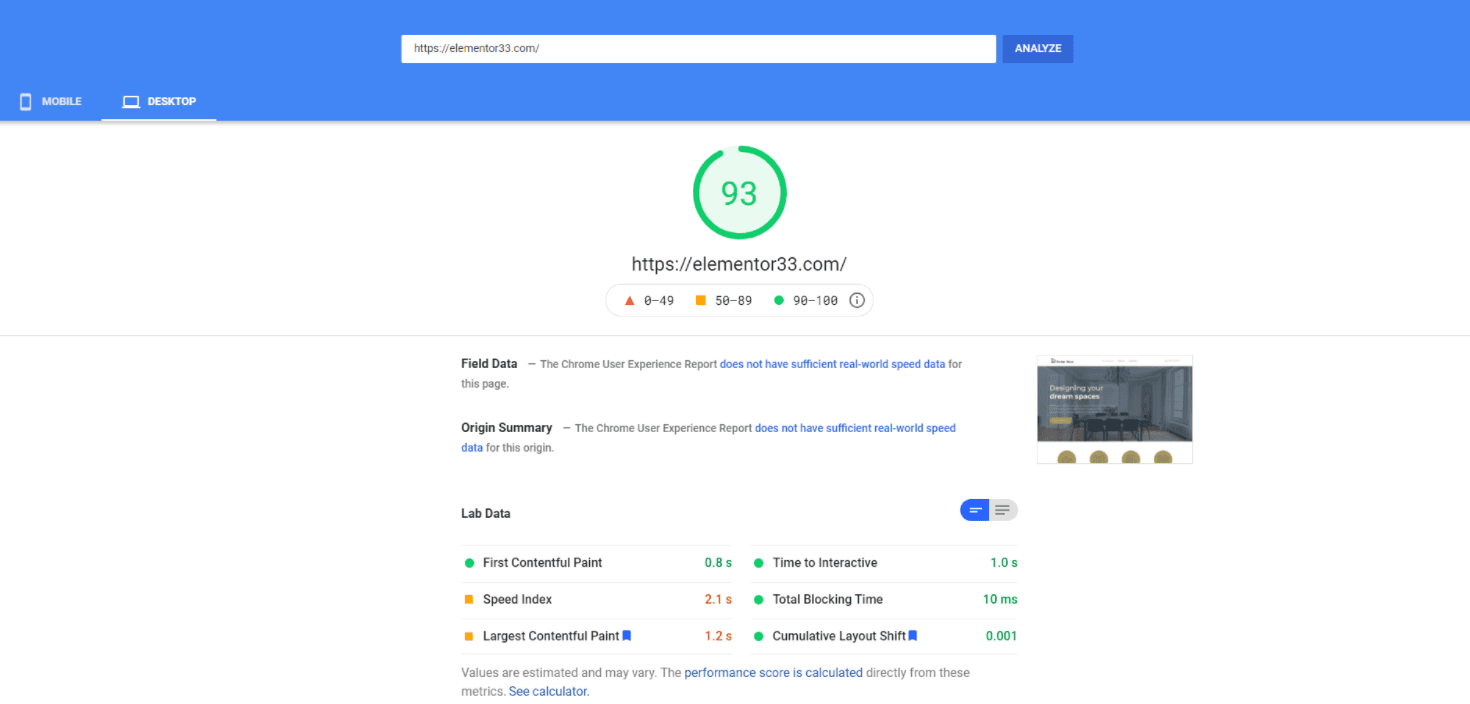 Gutenberg Page Speed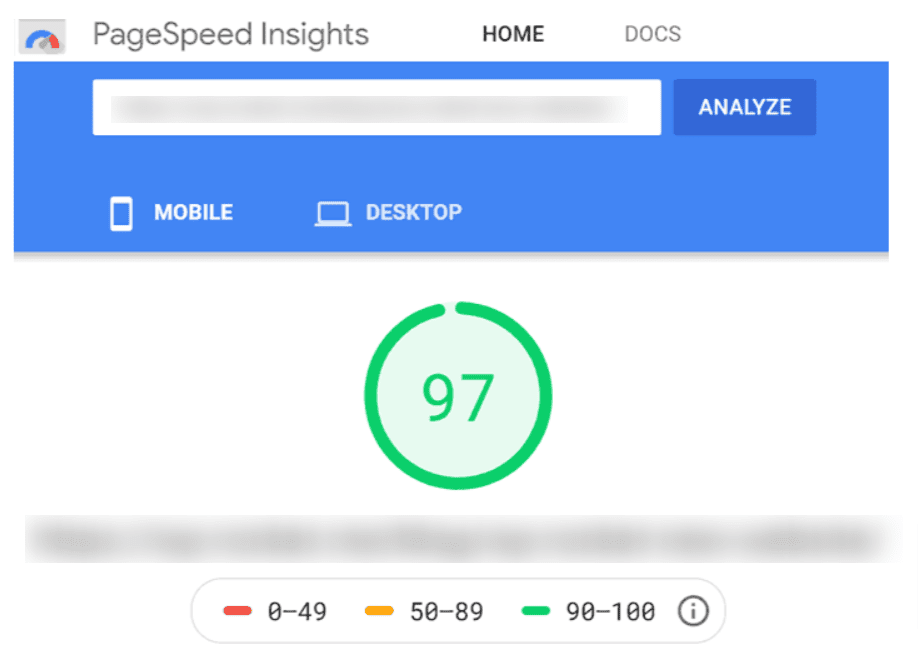 Pros & Cons Compared: Elementor vs Gutenberg
Elementor
| | |
| --- | --- |
| Pros | Cons |
| It has a variety of tools and features available | The user interface is quite outdated |
| Keeps bringing out new features. | Templates at times, get pretty boring |
| A variety of third-party plugins | Can not adjust to padding and marg |
| Offers a theme builder and WooCommerce builder as well. | |
Gutenberg 
| | |
| --- | --- |
| Pros | Cons |
| Easily visualizes the contents as blocks | customer support is not that good |
| | offers really fewer themes |
| | Currently missing markdown support. |
| | |
| | |
Quick Links:
Final Verdict: Is Elementor Better than Gutenberg? 
Both Elementor and Gutenberg are great platforms and provide tons of tools and features. If anyone wants to get a free medium and wants to try their hands-on WordPress page building, then they should definitely go for Guttenberg. But if looked at from a wider aspect, Elementor easily wins.
There are many pros and cons to each editor, but I think that Elementor has the upper hand. With Elementor, you get a live frontend editor so you can design your website while it's being edited; with Gutenberg, there is no preview mode.
If you want the ability to edit posts, live without switching between screens or worry about losing content in an error-prone process of copying and pasting text from one window into another, then use Elementor instead of Gutenberg.