So, here is the list of "Top 5 Free entertainment apps for iPhone".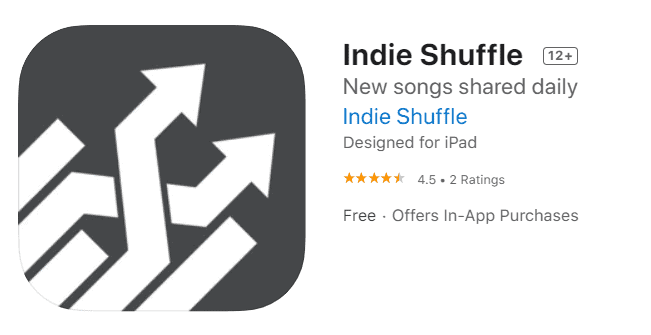 Stop storing music in your iPhone and save storage for playing games because with the help of this great application – Indie Shuffle, you can hear music for free. You can hear unlimited music for unlimited times.
You can hear music from a long list of genres, which includes indie rock, hip hop, electronic, remixes, and more. It contains a smart playlist consisting of new tunes recommended based on your current choices.
You can also build your own playlist and also a smart search option available to search your favorite track, simply find a track and hit play. It's an ad-free application. And of course, you can share music on Facebook as well as on Twitter. Grab it now for free!
8tracks – an awesome application to promote your combination of songs for free. Mix up 8 or more songs that you have genuinely purchased and upload in the application so that the whole world can hear your song.

You can also listen to uploaded songs from others or find a soundtrack for any activity, mood, or genre. With the help of this app you can meet up with some great DJ's and also you can 'follow' or 'like' their compilations. No audio ads to disturb you in between, so grab this quickly for free and become a DJ.
SoundCloud is the most popular platform for musicians and podcasters to share their content with the world. It's also the world's leading social sound platform for listening fresh music and audio.

You can hear fresh tracks from the world's largest community of musicians, bands, producers, and audio creators of all types. It allows us to log in with Facebook and manages our subscriptions.
Other than music, you can also get a dose of comedy and news. A full-on entertainment in one application, grab it now for free and start enjoying.
While listening song or sometimes it happens with the new song also that we can't get the words properly and start searching lyrics on Google. But it's not the best choice to search lyrics every time so to reduce your task an application called 'TuneWiki" provides you the lyrics of any song.

The moment you play a song on your device it uses the internet to fetch the lyrics of that particular song instantly and show on the display.
For many of the songs, it also automatically highlights the line being sung so you don't have to scroll to find it.  It includes the translation of 40 languages so now you can listen to any song of any language. It's an absolutely free app.
Every time we don't like music instead of that we want some fun with it. So, it's better to turn on an old radio, but our device (iPhone) doesn't come equipped with a radio app by default.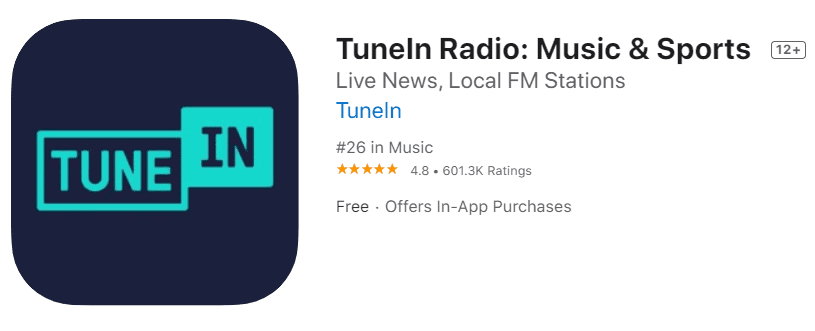 Worry not, because there is an application called "TuneIn Radio" having 70,000 radio stations and millions of podcasts that you can tune in to.
There is music, sports, news, talk, and comedy streaming from every continent and the main advantage is that you can hear all these for free. So, grab it and enjoy!
Here I have completed my list of "Top 5 Free entertainment apps for iPhone", use each of the applications and share your experience via comments below!
Quick Links