Today I shall attempt to give you a good understanding of Generatepress affiliate program,. What is it? How it works, and How you can earn from it!
Generatepress is a free theme of WordPress which is popular because of its focus on speed and usability. As an addition to this theme, a premium plugin is also available which extends the theme and gives you several more options to build a creative website. I have also shared the GeneratePress Review which you would like to check. 

Since its beginning, the focus of Generatepress has always been on being light and stable. With more than 300,000 active websites and 70,000 ( and still counting) happy customers it is a very stable, supported, and popular theme.
From the term Generatepress affiliate, you can basically understand that it is a process of affiliate marketing. In this process, the person who is affiliating( promoting or marketing) a company's products earns a piece of the revenue generated from each sale.
Today I will cover these points in the guide : 
About GeneratePress Affiliate

How to join GeneratePress Affiliate

How does it work?

Commission Structure/Minimum payout

Why Join GeneratePress Affiliate

How to promote GeneratePress Affiliate

How will you receive payments?
 About GeneratePress Affiliate Marketing Program: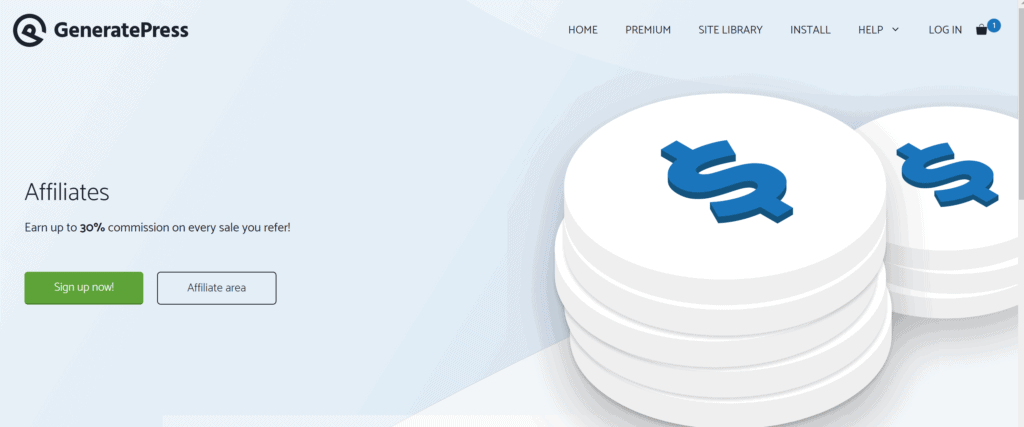 Commission Structure / Minimum payout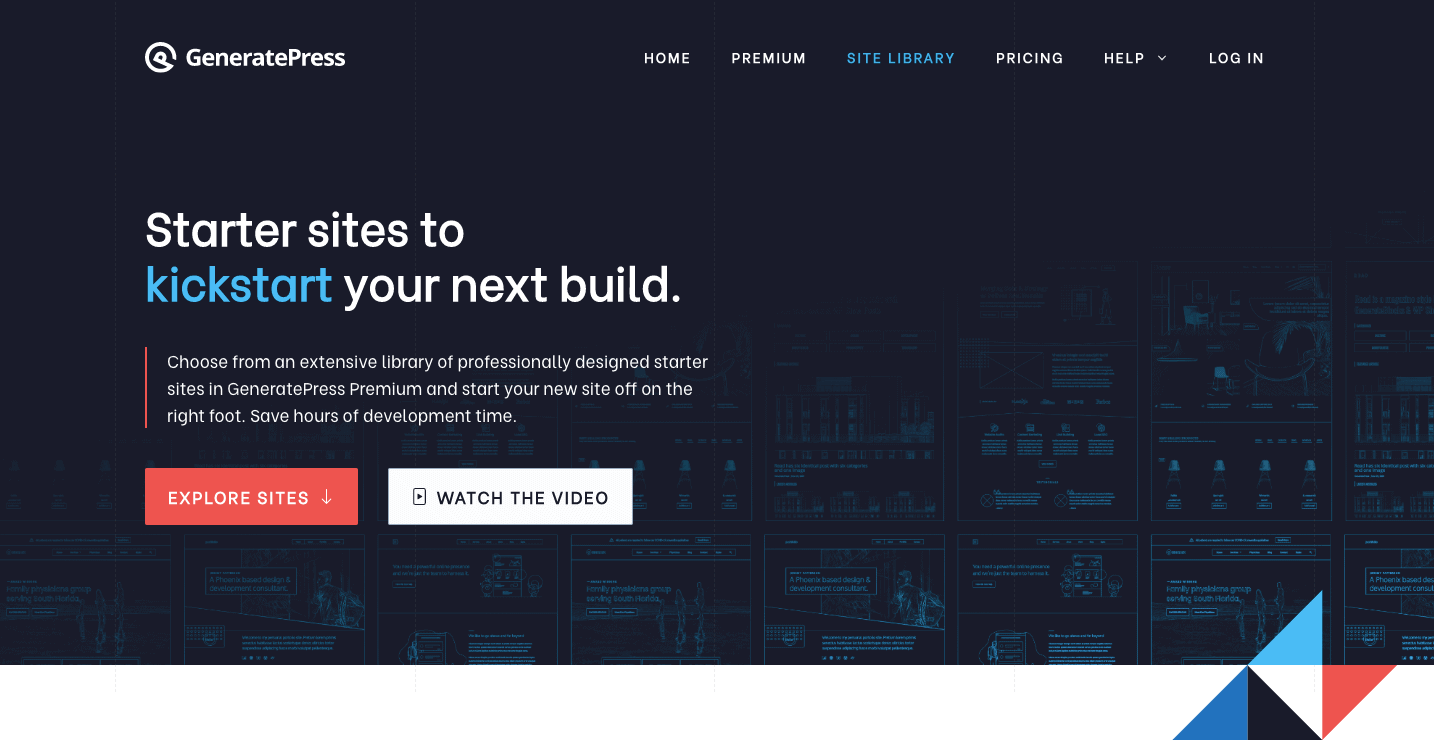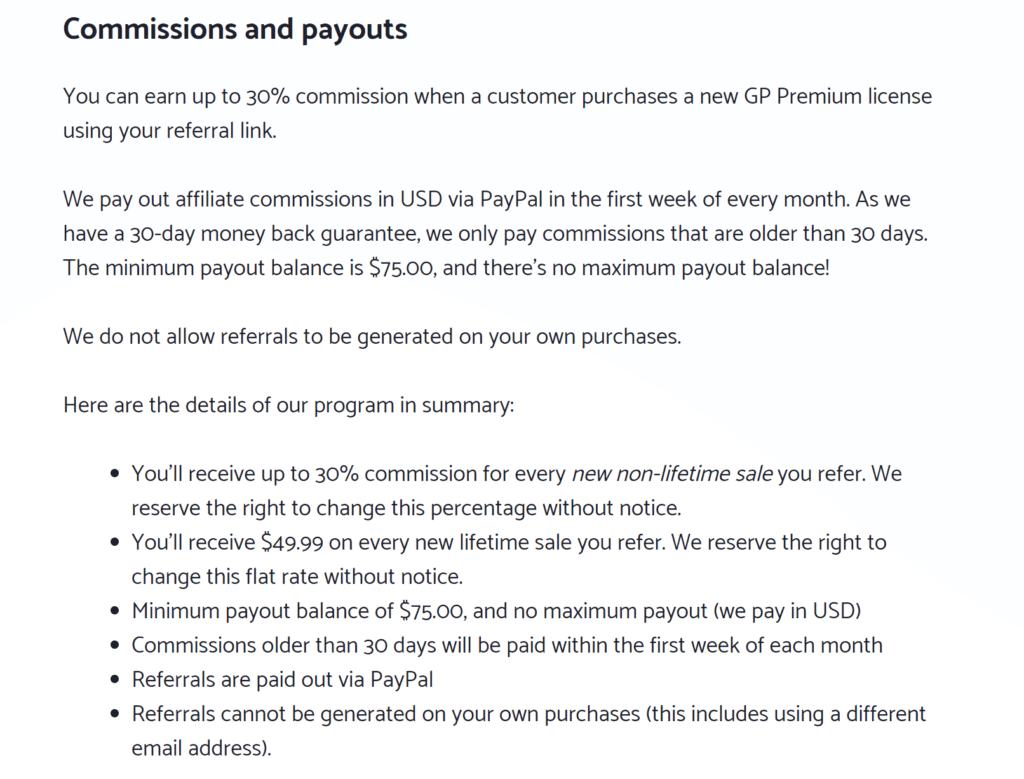 This is a very important piece of information which you should know before getting into it, how much do you make out of it?
So by becoming an affiliate for Generatepress you can earn up to about 30% commission if a customer purchases a new GP Premium license from your referral link.
Furthermore, this is the commission structure 
You shall receive up to 30%

commission for every new non-lifetime sale which you refer.

You shall receive $49.99 o

n every new lifetime sale that you referred. 

Commissions are which older than 30 days are paid within the first week of each month.

The Referrals are paid out via PayPal directly.

The minimum payout balance is $75.00, which is to be kept in mind. While there is no maximum payout, the more the audience and sale you bring, the more you earn.
How Will You Receive Payment?
While signing up for the Affiliate program you have to apply. As part of that application, they ask you for details of your PayPal account, and you are paid through it directly.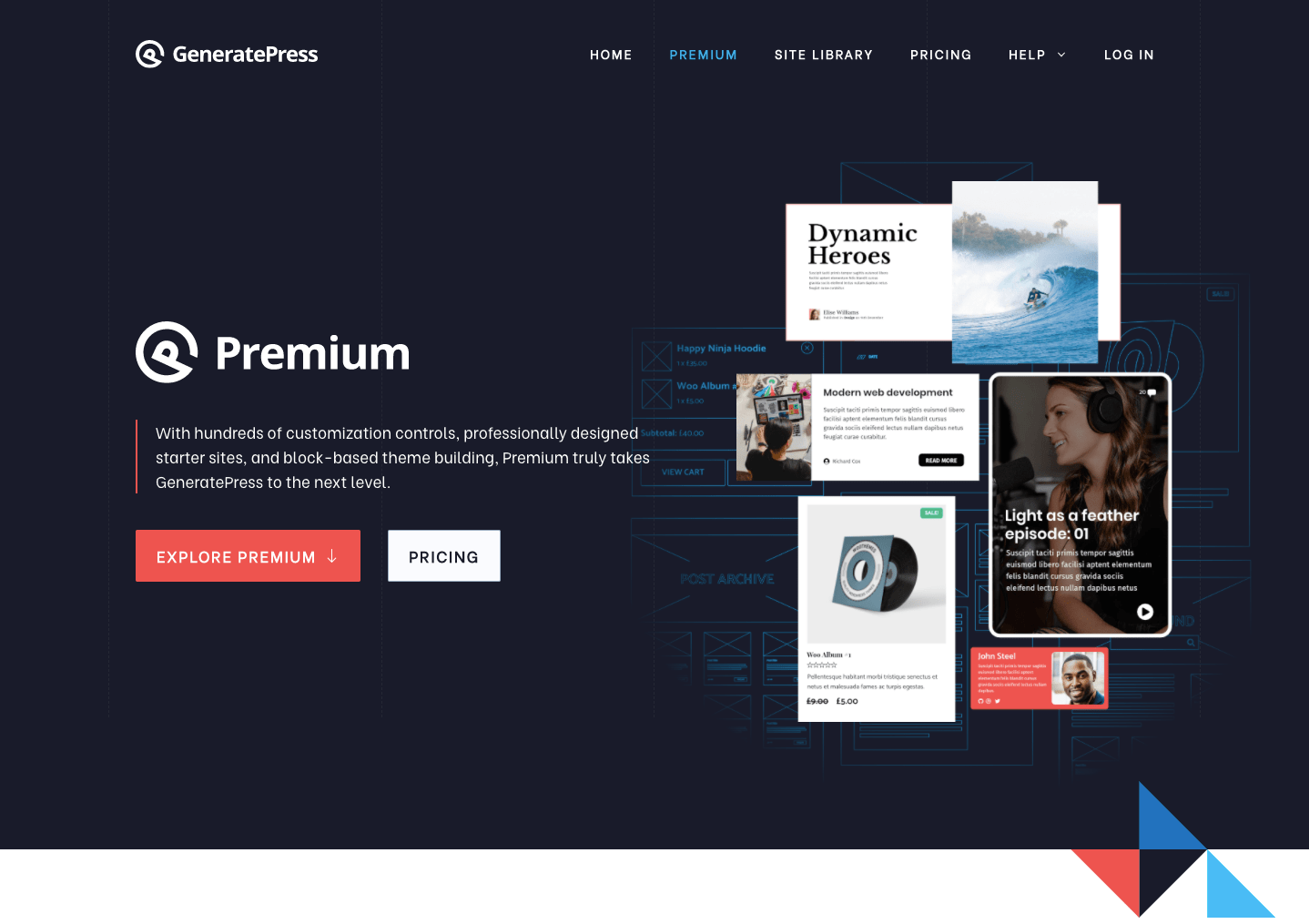 GeneratePress pays out the affiliate commissions in USD directly through PayPal in the first week of every month. Because they have a 30-day money-back guarantee so they only pay commissions that are older than 30 days and you are paid within 30 days. So keep this in mind!
FAQs Related To GeneratePress Affiliate Program:
✅ How much time do my users have, to purchase after they use my link?
If some user is purchasing something using your referral then he/she has a period of 30 days to purchase something so that it results in you getting the credit/commission.
👉 I am getting an error that " Plugin install failed" why?
If you are getting this error on your screen then most probably you have installed the free theme generatepress.com as a plugin. Instead of this, you have to open your account and download the GP Premium as a plugin. Hopefully, the problem won't persist now.
🎉 How much does it cost to join GeneratePress affiliate program?
You can sign up for GeneratePress Affiliate program for free.
💼 Do I need to purchase GP Premium before signing up for the affiliate program?
There is no point in purchasing the GP Premium for joining their Affiliate program. But if you own this theme, it will be really easy to promote it in the right way.
💥 How to generate custom affiliate links?
The Affiliate links will be generated automatically once you sign up as an Affiliate. In the Affiliate area, you will receive the unique link with tracking link in the email as well.
🏆 How much can I earn?
There is absolutely no limit to how much you earn. It depends on your efforts and skills. Decently, you can start earning $1k/month.
🔥 What is the commission structure?
With GeneratePress, you can earn commissions upto 30%.
⚡ What's the minimum payout and payment method?
To withdraw the money, you need to have a minimum of $75 and withdraw from PayPal.
💼 What is the duration of cookies?
GeneratePress offers a 30-day cookie period.
Generatepress Real Customer Testimonials And Reviews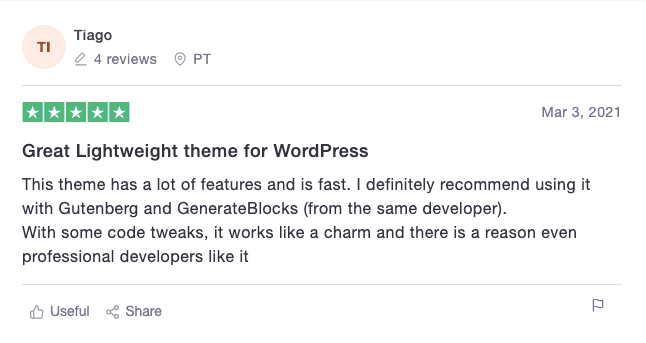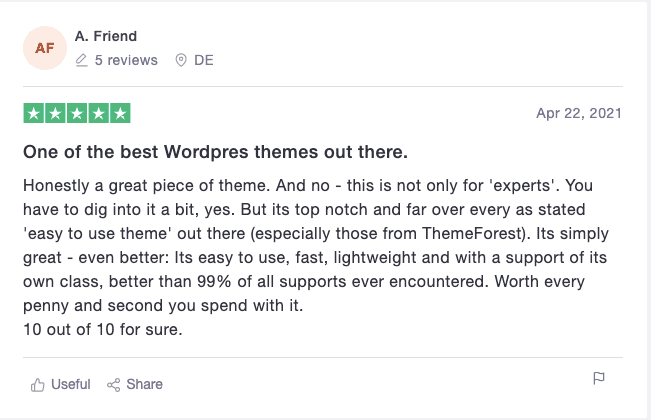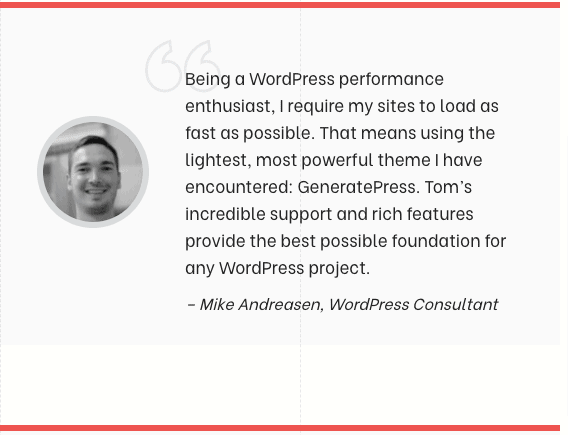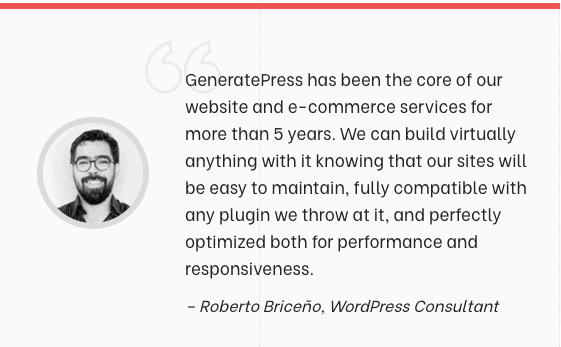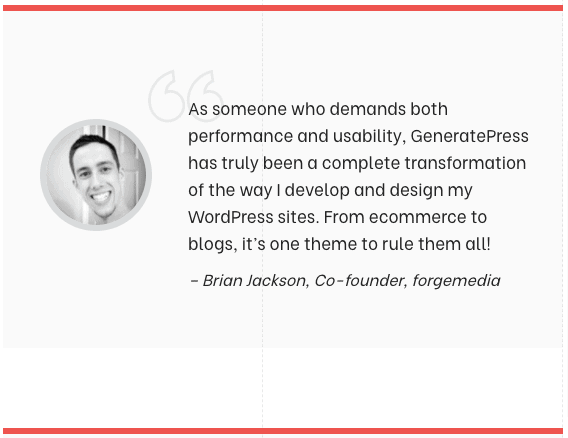 Quick Links:
Conclusion: Is GeneratePress Affiliate Program Legit? 
In the end, I conclude that the GeneratePress Affiliate program is a good and legal way of earning. You can easily sign up for it and if you have the right skills and mindset it will easily give you a way of earning handsomely. I would recommend you to try it out once! 
The terms and conditions are not too rigid and if you have a huge following audience then you are at an added advantage. So don't wait anymore and register for it as soon as possible.
If you would like to share something from your experience as an affiliate do share!
GeneratePress – Header and Navigation options
GeneratePress – Blog Layout Options
GeneratePress – Block Element Content Template Demo 2: Using multiple templates
GeneratePress – Using the generate_menu_bar_items hook
GeneratePress – Theme Builder Promotional Video