In this blog, I have mentioned steps on how to download Google Apps for free.
Free stuff is always pleasurable!! No matter how costly android devices we have, we never let any chance go that could give us something for free, Agree?
Well, today's article i.e. how to download google apps free has brought up something which you would never prefer to miss.
In today's article, we will let you know some basic recourses that could give you apps for free. Along with that, we will also cover a shortlist of free apps for android phones. 
So let's get started and see the best ways for android apps free download and the free apps for our android devices.
How to Download Google Apps Free
In order to get access to the Google apps and services on your Android phone, you need Google Apps. These Google apps include Keyboard, Camera, Gmail and much more.
Today we will let you know, how to get Google Apps and the procedure to install that on your device.
Assuming you already have Root Access and a Custom Recovery, proceeding to the guide. Follow all the steps carefully and get Google Apps on your phone absolutely for free.
Note: While installing the Google apps, always keep in mind that you need to install the version that matches your Android ROM. Suppose you are running Android 5.0 – Lollipop, then, download and install the Google app for Lollipop.
Ok, now to download the Google apps package click on this link. After you click on the link you will see a screen like this.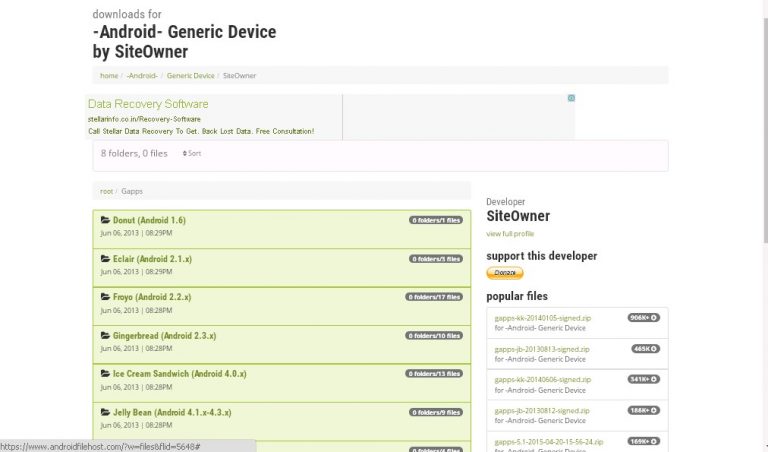 Choose the right version for your android and download it on your device. Once the file is downloaded save it to your SD card or in any other folder depends on your choice.
After the file is downloaded, reboot your phone. Rebooting can be done using your recovery combo buttons. These combos vary from device to device. If you don't know which buttons should be pressed, press Hold Vol Down + Power for 5 seconds. This is combination works in almost all phones.
Once you are in recovery mode you will see a screen something like the below-mentioned image.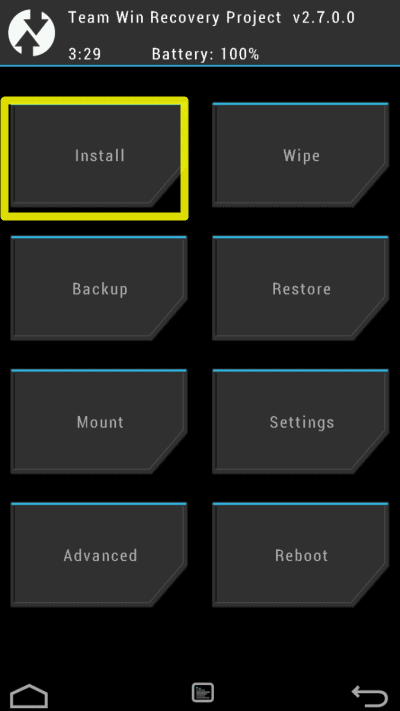 Now all you will need to do is click on the Install on the TWRP Recovery Screen. As sooner you click on the Install, the Gapps will get to install on your android device.
Once you have selected your GApps file, it's time to flash the file! To do that, tap on the Swipe to confirm Flash. That's it!! 
After the installation procedure is done, clear all the cache. And after that, reboot your phone.
With the last step, you have successfully installed the Google apps on your phone.
After following the procedure and having Gapps on your phone, let me know your views on it!
So, this was about downloading Google apps on your phone. Now if you don't know how to download google apps from the play store, then the procedure is given below.
How to Download Apps From Play Store
Google apps are the package of the keyboard, Camera, play, Gmail etc. But if you want the free apps on your android then you will need to have the play store on your phone. Play store is a hub for almost all types of apps available.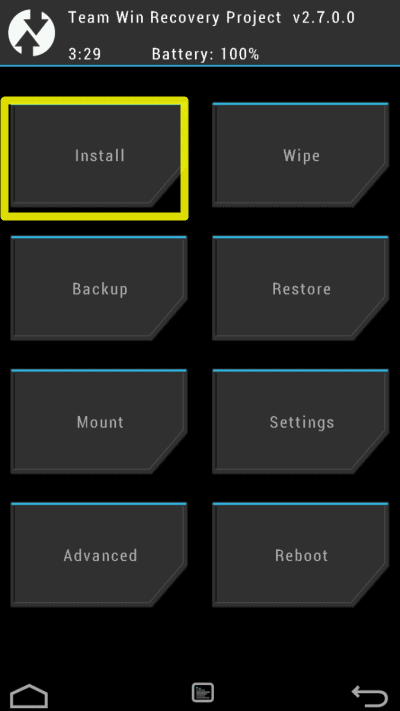 At the google play store, you can get almost all types of apps that too for free. However, not all the apps are free but many of them are. To get access to the play store, you will need to sign up first. Create an account and sign up on the play store.
Once you are in the apps market, you can download any of your favourite apps easily. But in case, if you don't have the play store or it is not working properly then also the world doesn't end here. You can still download the apps on your phone by using its alternatives.
Yes, with the help of play store alternatives you can easily download apps for your android phone. Check out the list below of the alternatives to the Play store.
In the case of any trouble with the play store, the Amazon app store can be the best replacement. Amazon play store comes next to the Google Play store in terms of not only in popularity but in the number of apps it offers.
If you have any problem with having the play store on android, you can try the Amazon app store without any confusion.
ApkMirror is best for the latest release. This app is loved by people who are willing to try the latest releases of their favourite apps. However, this App Store has no official app so users need to visit their website to download the apps.
AppBrain is another good alternative to the play store. If you are willing to get premium apps for free then AppBrain would suit you best. Developers of the paid apps make their apps free for AppBrain and in return, AppBrain publicizes it for them.
In short, AppBrain can get you premium apps for free. But these apps are free for a limited time.
Aptoide can also be replaced with the play store since it also has a clean interface both on the website and app. If you are not happy with the play store you can easily replace that with Aptoide.
GetJar should not be new to you if you would have ever used a J2ME or Symbian-based device. Along with the app, GetJar offers a web interface as well.  The website is well structured and organized.
You won't face any trouble while using it. But remember the apps offered by GetJar are not always up to date but stills it offers a wide range of apps.
I hope our guide on how to download google apps free was helpful to you. If you have any doubt or questions regarding the installation procedure or in downloading, do ask via the comment section. We will try to reach out to you as soon as possible.
Also, don't forget to share it on social media platforms. We will highly appreciate it!