If you are also searching for How To Get And Register A Domain Name then you jumped into the right article.
Buying a domain name is simple, but getting a distinctive, unclaimed name is difficult. While there are millions of domain names available, many are already taken.
We can help you acquire what you need with our easy step-by-step instructions and a little imagination.
We'll go through everything you need to know about domain names, from purchase to confirming ownership. All in five easy steps!
How to Get and Register a Domain Name?
Let's see the best 5 steps to know about Domain registration.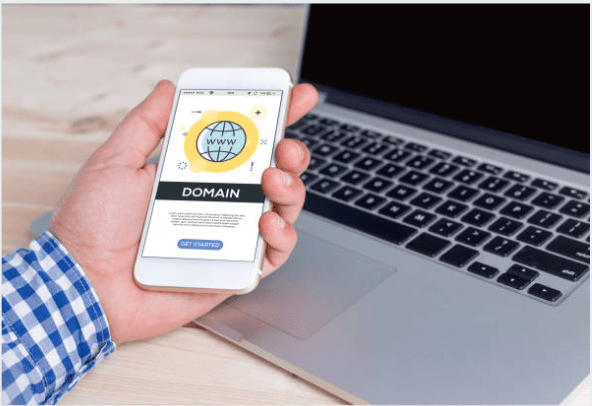 Step 1: Go to a Domain Registrar
So, where do we begin? Everyone can acquire a domain name. In order to get started, you need to locate and pay for your domain name via a domain registrar. But there are several registrars to pick from.
We recommend balancing pricing, security, and support. What is the best value? And what will safeguard your domain name?
ICANN is the non-profit organization in charge of organizing all of the number spaces on the internet, thus it's worth looking into their approved registrars.
Step 2: Find a Domain Name
Now that you've chosen your registrar, choose a domain name. It's a long-term investment, so do it right the first time. Many domain names are already taken while searching. Worry not!
This might be annoying, but consider it an opportunity to think beyond the box. If the name you desire is already taken, registrars offer search engines that can find similar names.
For now, here are some generic domain name search and selection tips:
Go quick! Make your domain name memorable.
In the domain name search, use keywords and/or your brand name.
Avoid using punctuation (hyphens, etc.) in your domain name.
Step 3: Pick a Domain Suffix
TLDs refer to the suffix added to Internet domain names. We believe ".com" is the greatest option since it is easily remembered. Even non-techies type ".com" without thinking! Smartphones also include a built-in.com key for mobile searches.
If ".com" isn't accessible, ".net", ".edu" or ".org" are frequent alternatives. These domains are typically used by educational and charitable websites. In other cases, they may be more appropriate.
Step 4: Buy a Domain
It's time to acquire your domain name now that you have its name and suffix. In general, domain names cost between $10 and $20 per year. To get the best value, compare registrars' packages.
In addition to the one-year discount, most registrants charge you yearly afterward. You can receive free sub-domains from website builders like WordPress, Wix, and Squarespace.
You lose ownership of the sub-domain and it is less memorable. And if you really want it all, we propose getting a domain name.
A sign-up screen will appear after you've found your domain name. Enter your name, address, and email address to complete your account.
Extra hosting options will be available at this time, but we advise leaving them out for now. Close the window by entering your payment information.
Step 5: Validate the Domain
Finally, you must ensure that your domain name is allocated to you.
Sign in to your domain registrar (where you got your domain name) and provide a few more personal data. It's as simple as that. You own the domain name!
Quick links:
Conclusion: How to Get and Register a Domain Name?
An intimidating and complicated process, building your first website may seem to be overwhelming at first, but once you've selected a domain name, you've started down the correct path.
Now is the time to start developing your brand – and to be creative!