Are you torn between Beaver Builder and Visual Composer? The most important question is which one is best suited to your company's needs.
Even though Beaver is a well-defined modern approach to drag-and-drop page building, the former is by far the most popular. Both programs have evolved significantly over the last decade and are regularly updated.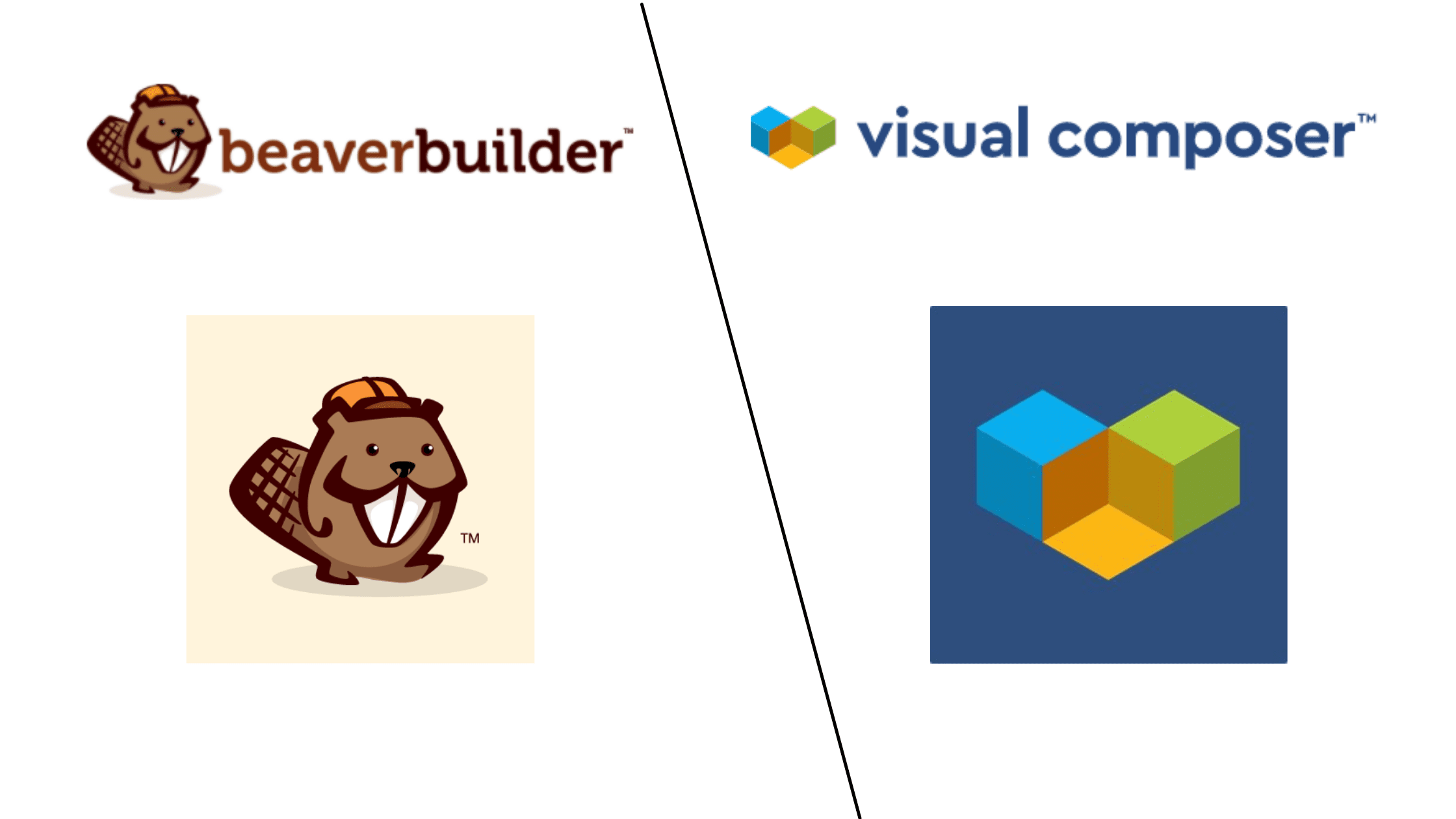 We will go through each of the page builders and their specs one by one, leaving no stone unturned to figure out which will best suit your entrepreneurial efforts!
Beaver Builder vs Visual Composer: Overview
To start, I'll compare Beaver Builder and Visual Composer. A quick rundown of who they are, what services they offer, and what sets them apart from the competition.
What Is Beaver Builder?
Since its launch in 2014, this immensely popular and innovative page builder plugin has averaged a rating of 4.8 stars.
You can design beautifully crafted landing pages for your website from the front end. A special Beaver Builder theme is also available to suit your page-building efforts with this plugin.
Otherwise, Beaver Builder is compatible with any theme. It supports the use of shortcodes and integrations that appear to be compatible with other useful widget-based plugins.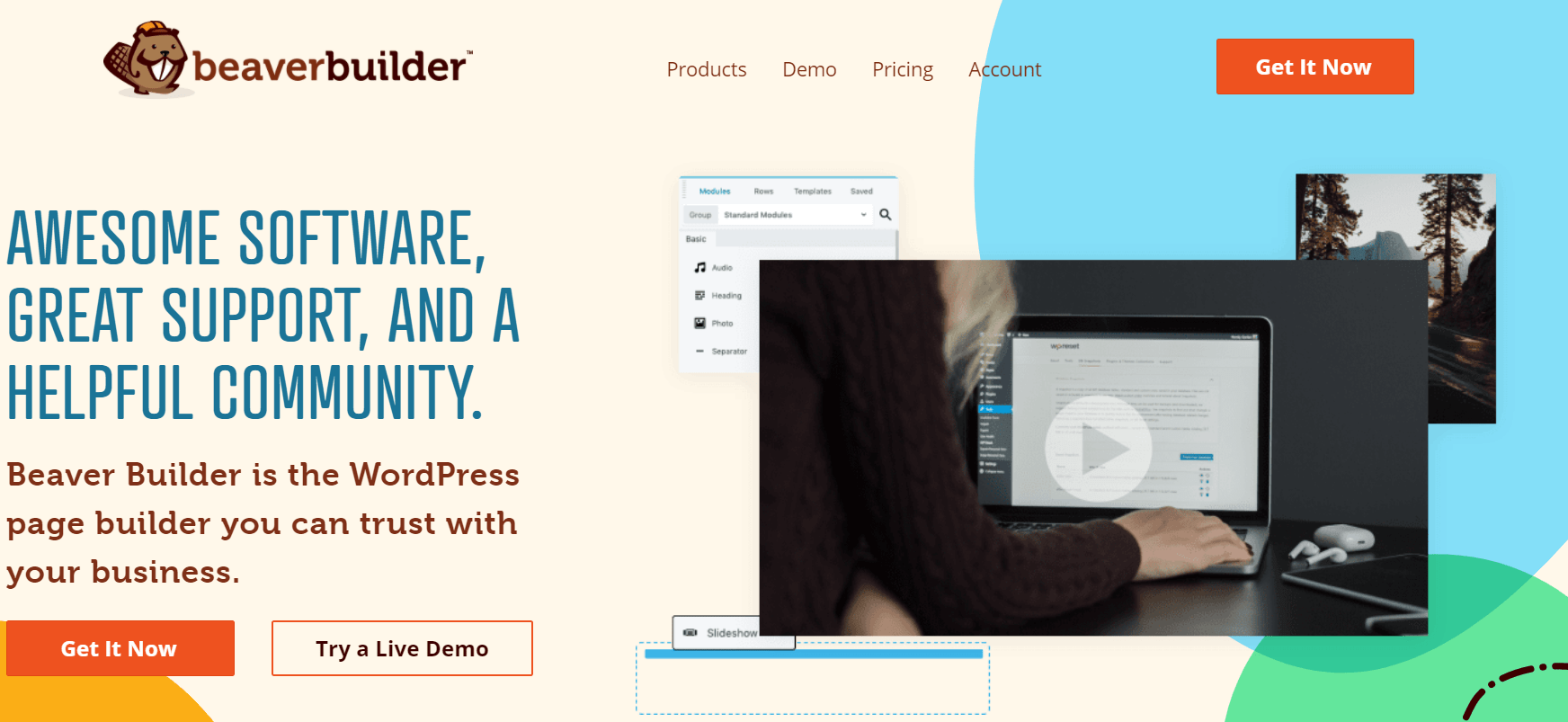 All the content layouts and page-building templates are suitably compatible with the custom page types or blog pages or posts.
Page Templates is a Beaver Builder feature that allows you to drag and drop a selected template and then make changes to the well-designed page.
The plugin is compatible with WooCommerce Multisite, and while some features are only available in the paid plan, the free plan includes almost everything!
What Is a Visual Composer?
Visual Composer tops many charts when it comes to page building through WordPress.
CodeCanyon ranks it the best-selling to date and for a change Visual Composer has its new name engraved as 'WPBakery' lately.
With over 500K active members, this plugin allows you to create perfect user-friendly pages in seconds if not minutes.
It works with any theme or plugin and has special support for WordPress Multisite and WooCommerce.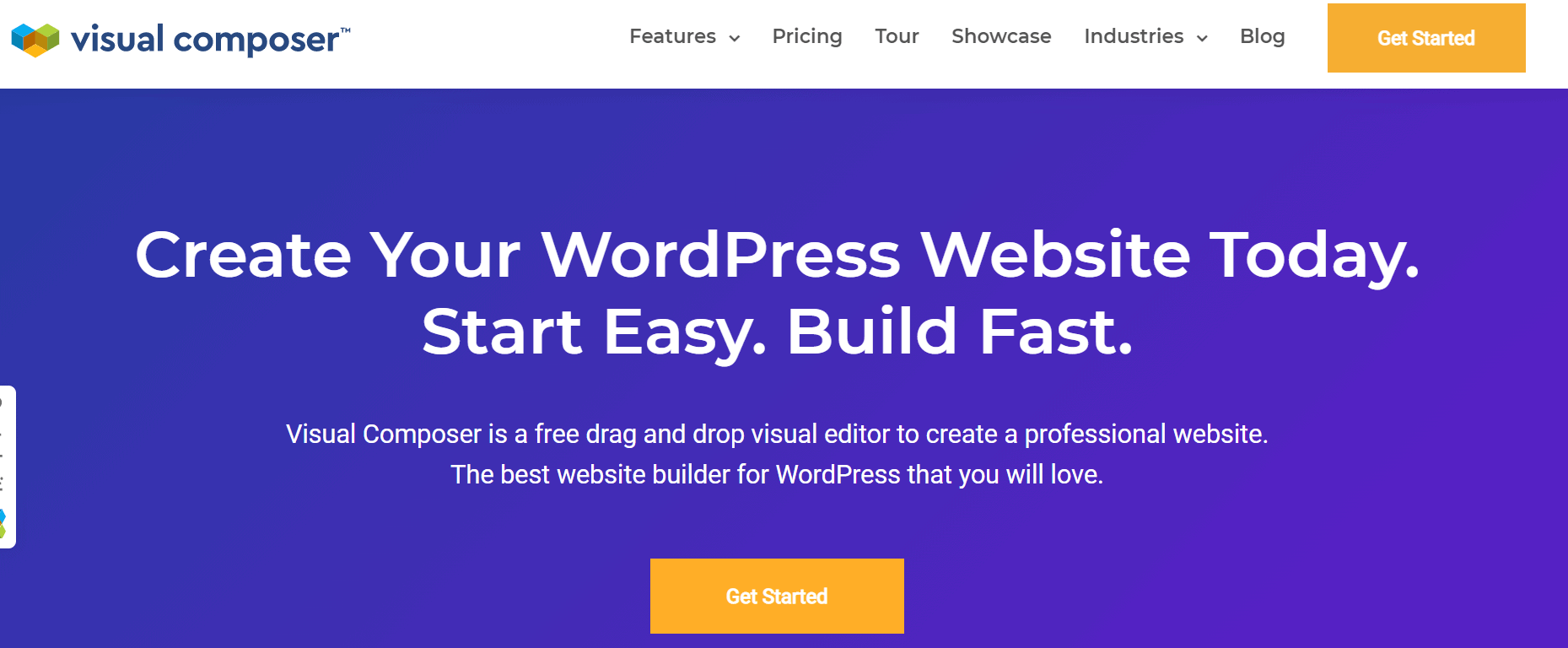 There are templates for every kind of page you want to set up. Also, it has a huge array of content layouts and design elements to break a leg in the competition.
So, if you're looking for a way to fully customize third-party WordPress themes, Visual Composer is arguably the best option.
Change your headers, footers, sidebars, flyers, and anything else as fast as Jet tears the sky!
Also, You May Like This:
More Key Features Compared
The theme that belongs to them: Both of the plugins have a separate theme in the array of themes to be chosen from and it perfectly syncs with them while page building. If using WooCommerce though, Beaver Builder adds more options for the styling of the products you list which the other doesn't. 

Changing the Header, footer, and Visual Composer only offers a sidebar.

You can save some items for reuse that you have designed in Beaver Builder to reduce your time work. 

Visual Composer offers much more in the free version that it offers

Beaver Builder offers an interface that will keep you engaged while designing the pages
FAQs On Beaver Builder vs Visual Composer
Which one of the above gives more elements and templates to be used?
Visual Composer takes the race giving 100s of them and a lot of variety for all basic elements as well.
Which of them has more features in the free version?
Visual Composer offers you better free options. It has all the features that paid version of Beaver Builder offers.
Interface wise, which of them is better?
Without a doubt, Beaver Builder is much ahead of Visual Composer interface-wise.
Are all the themes well suited with Beaver Builder?
Almost all the themes can be used with beaver builder but there are few which are comparatively more compatible and to get the most advantage from the website the themes friendly with this page builder are best suited.
Which page builder is the best out of the lot?
This is an objective question. You can't find an absolute answer to this. Some people would have certain reasons for liking a page builder and they might not overlap with your reasons for disliking it. So, there isn't a perfect answer to this. However, a certain market study can only give you a glimpse of the scenario of people's preferences. There are big three in the builder space – Visual Composer, Beaver, and Divi. These are not in any particular order. These are the famous ones. So go ahead and try out their demo versions to understand what you need.
Is Beaver Builder the best content builder around?
Even if you do not have any experience creating or maintaining websites, Beaver Builder's drag-and-drop capabilities will likely enable you to generate amazing content. Additionally, Beaver Builder's interaction with the user is very intuitive. It has real front-end editing, which means that creating content pages or landing pages is similar to working with a Word document. So, we are not wrong to say that it is the truth.
What Can You Use Beaver Builder For?
It is helpful for anyone with a website. It is the industry's finest drag-and-drop page builder for WordPress. It enables you to quickly and simply build stunning websites and landing pages without writing a single line of code. Beaver Builder enables you to work more efficiently, not harder. For all WP Engine clients, it is the perfect WordPress page builder.
Quick Links:
Conclusion: Beaver Builder vs Visual Composer 2023
Both of these plugins provide a lot in terms of robust website page-building software. If you are on a tight budget, the premium yet affordable plans in Visual Composer are a better option.
But if you want a nice building experience with a fantabulous interface and are ready to spend, Beaver Builder is the option for you.
If you are a web developer, I would highly recommend using Visual Composer because it allows you to customize your website and make it more engaging for your audience.
Beaver Builder Customer Reviews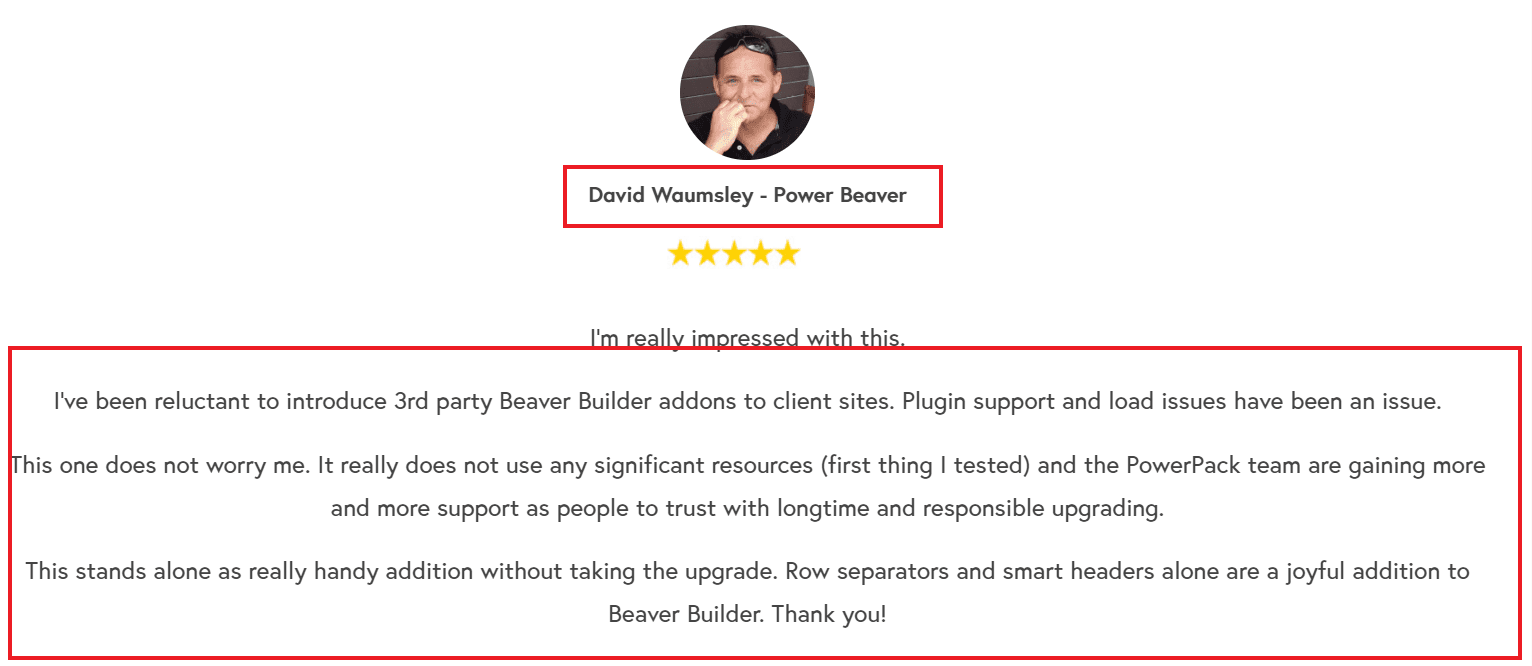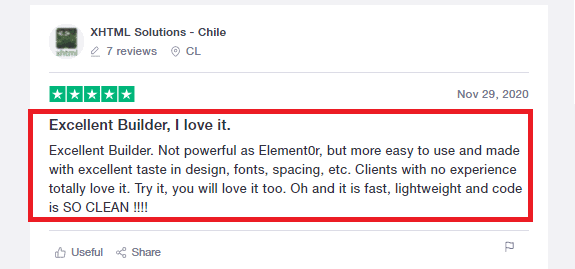 Visual Composer Customer Reviews