The growth of online businesses has been on a constant upward trajectory in recent years, making the need for effective website and landing page-building solutions more critical than ever.
Instapage is one of the leading solutions to this need, offering users an intuitive drag-and-drop interface, comprehensive marketing features, and powerful A/B testing tools.
But even with all its advantages, there are likely scenarios where you may find yourself looking for alternative solutions.
That's why we've put together this guide to the best Instapage alternatives out there – so whether you're looking for something cheaper or more feature-rich, we have options that can help you find the perfect fit.
What is Instapage?
Instapage is a cloud-hosted landing page builder that provides everything you need to create professional landing pages for your website, even without a website or online presence.
With its drag-and-drop editor, you can create your landing page design visually, even if you don't have design or coding skills.
Instapage offers hundreds of customizable templates and a built-in form builder to collect leads, subscribers, and customer information with ease.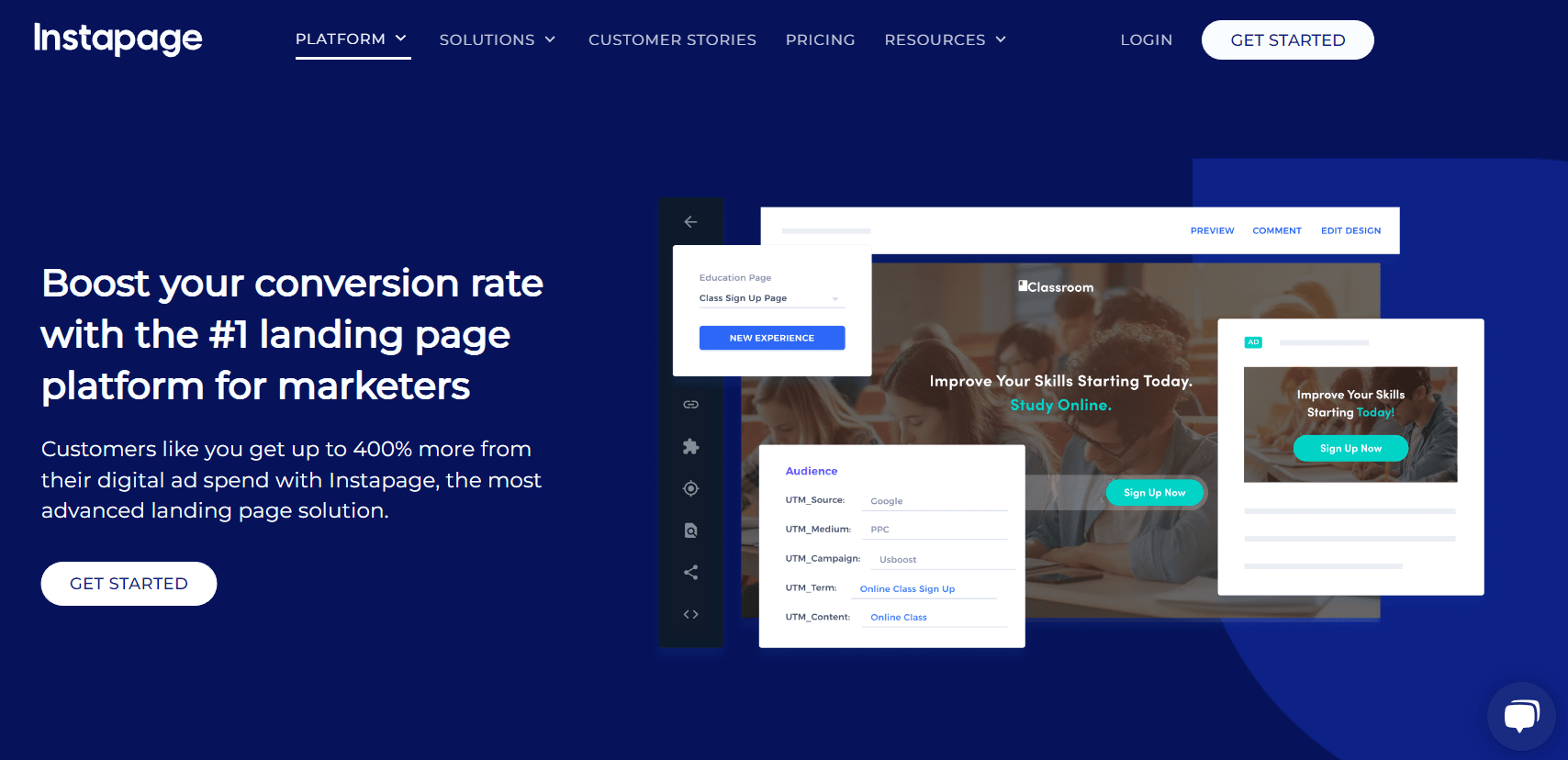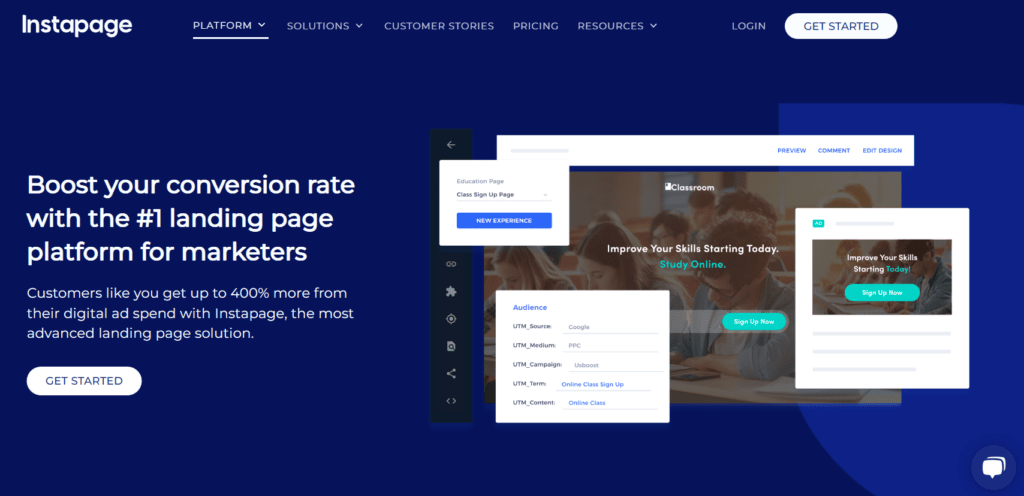 You can also add landing page widgets, such as videos, images, social media, buttons, and more, to enhance your landing page content.
The platform comes with built-in analytics, heat maps, and A/B split testing, allowing you to track and improve your landing page performance and SEO.
With these tools, you can test different versions of a page and make adjustments to increase your conversion rate.
This is just a brief overview of Instapage's capabilities, but it gives you an idea of what you can do with this powerful landing page builder.
9 Best Instapage Alternatives 2023
The list of alternatives to Instapage that you may choose from is listed below.
Wix is a cloud-based website builder that is not specifically designed for landing pages or lead management.
It starts with a free plan, but ad-free options start at $14/mo.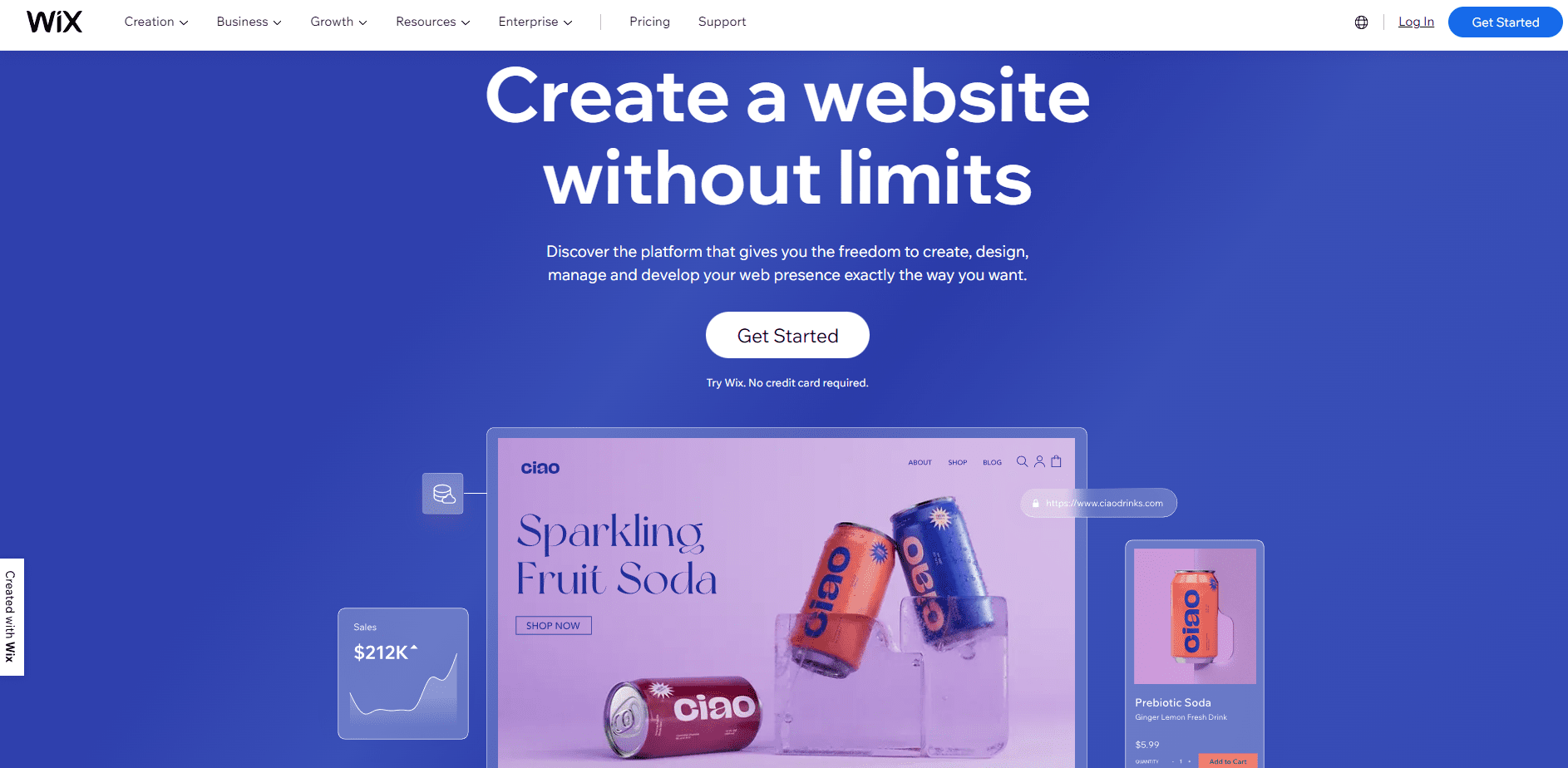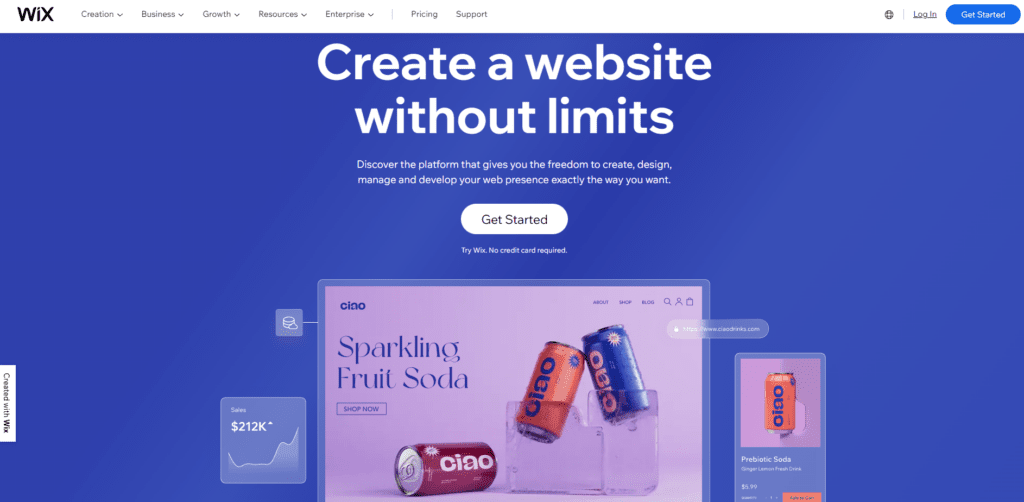 It has over 300 templates, but only 40 are dedicated to landing pages, and it has limited integrations.
It has limited storage and bandwidth, with only 1,500 visits per month, with the lowest plan.
Elementor is a popular WordPress plugin for website building, but not specifically designed for landing pages.
It starts at $99 annually ($8.25/mo) and has 300+ templates, with only a few dedicated to landing pages.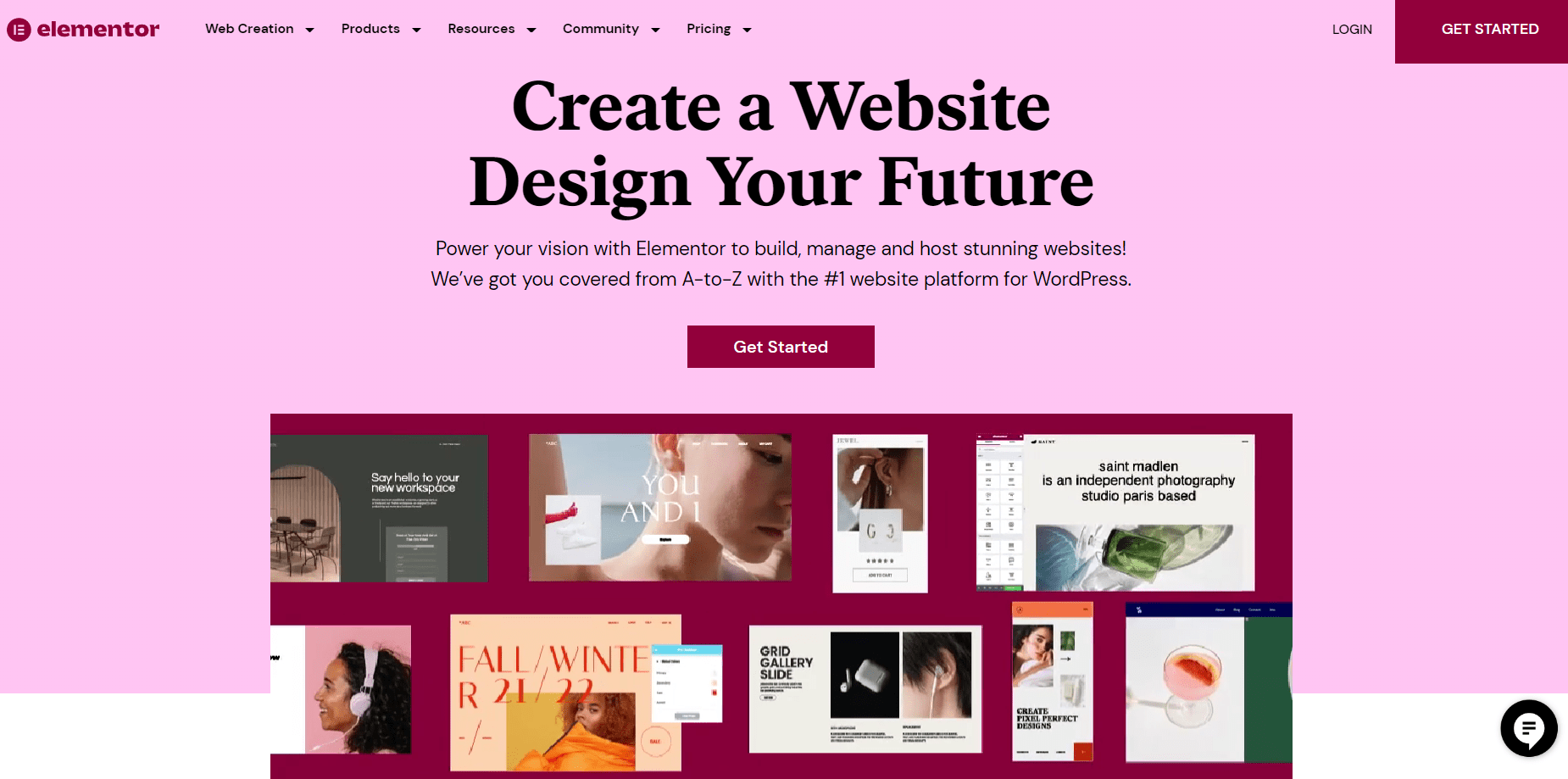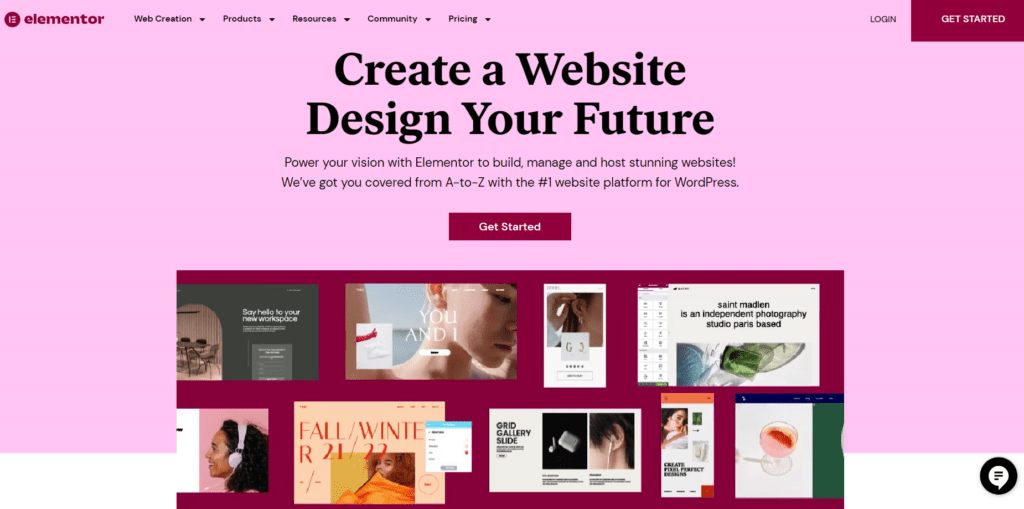 The form builder is only available with higher plans and you can only install it on three websites. Live support is also only available with higher plans.
Thrive Architect is a business and conversion-focused page builder that is a WordPress plugin and can be extended with other Thrive plugins.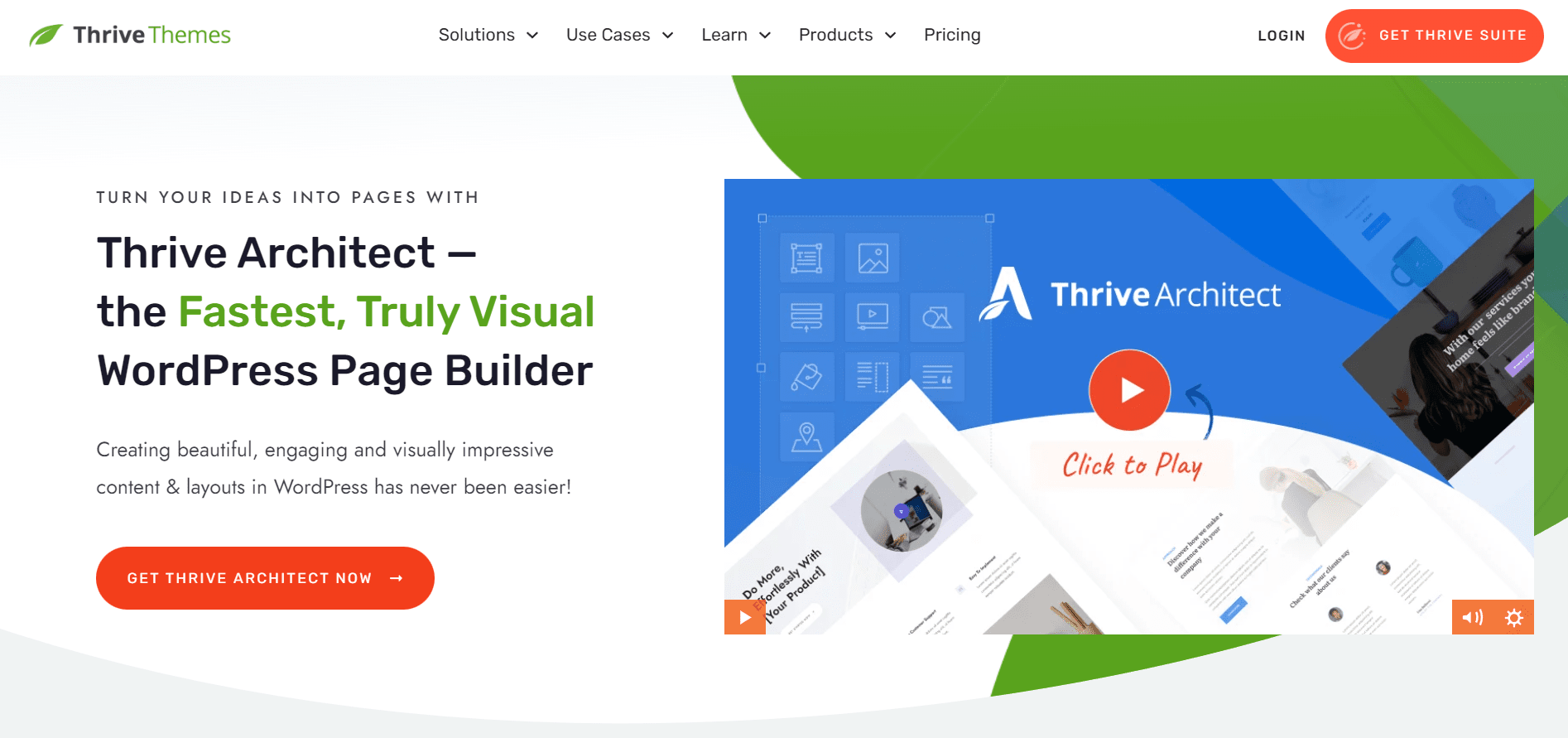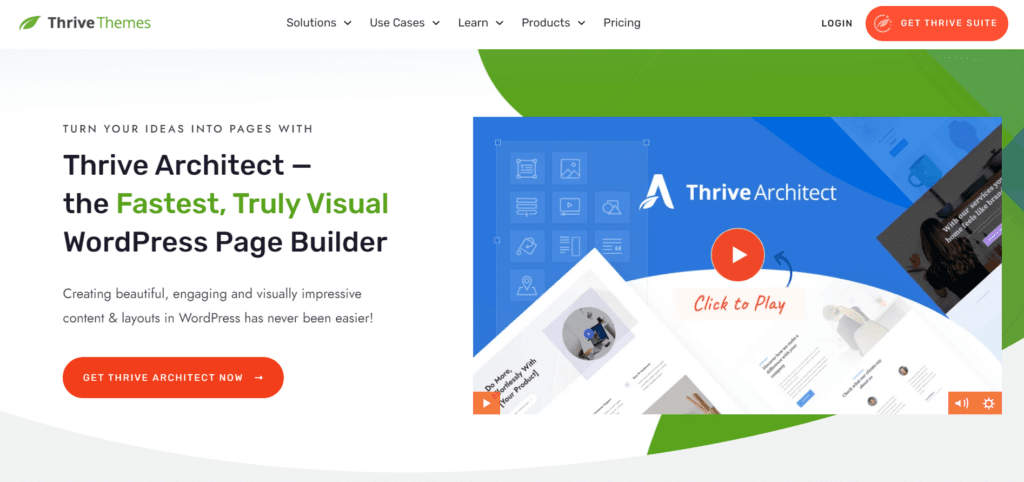 It starts at $19/mo and can be installed on 25 websites. It has almost 300 templates and is compatible with Zapier, CRM, and email integrations.
However, it only comes with 1 year of support.
MailChimp is an email marketing platform that also offers a landing page builder. It starts at $14.99/mo and offers unlimited landing pages and over 100 templates.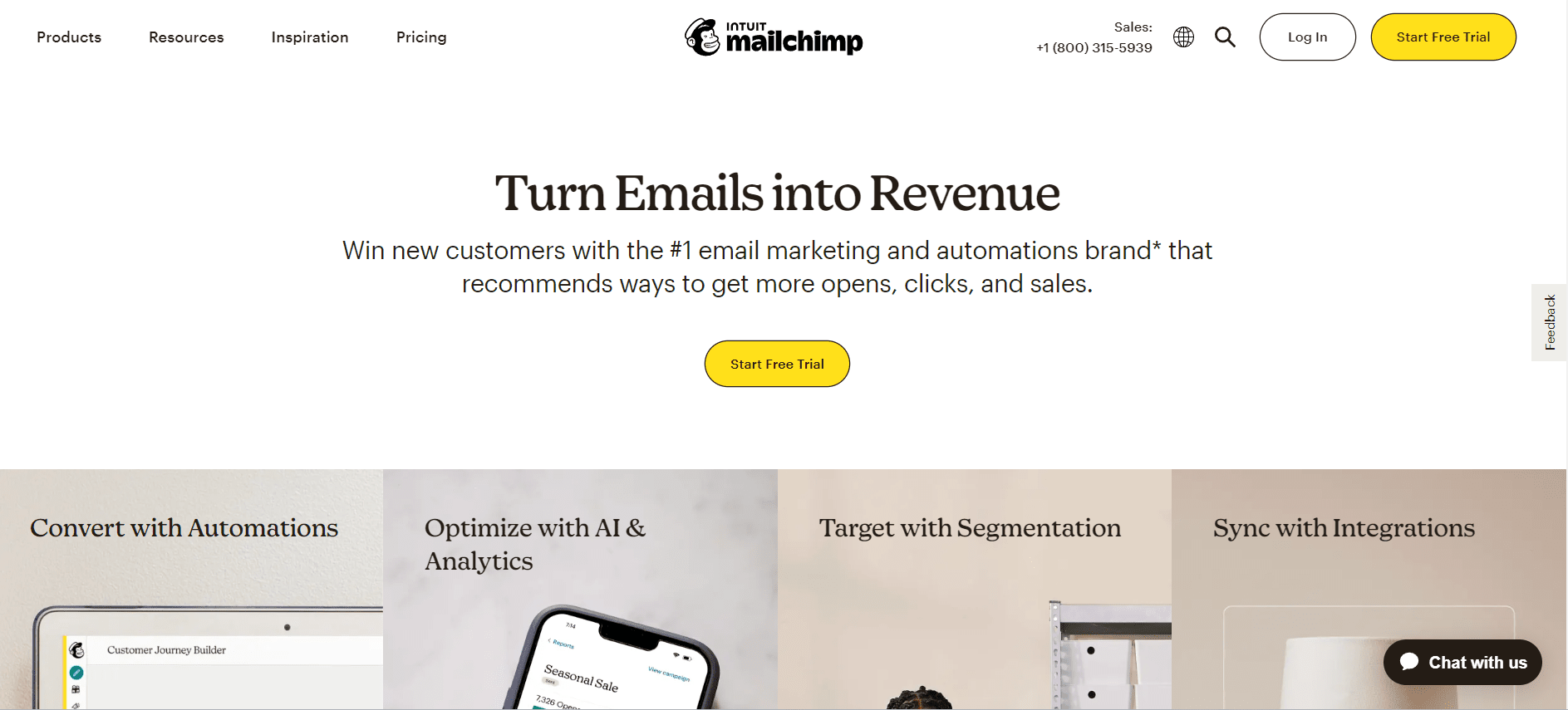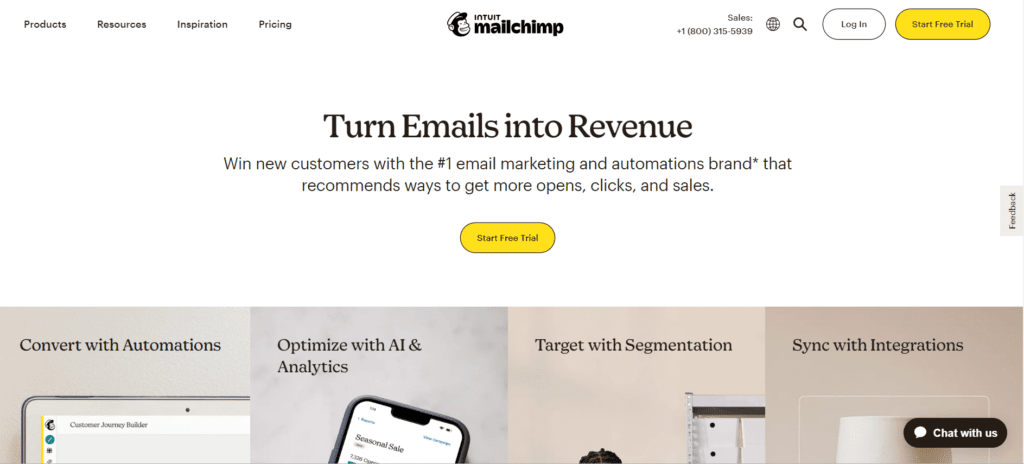 It has limited integrations but offers unlimited subdomains and dynamic content.
GetResponse is an email and marketing automation tool that includes a landing page builder.
It starts at $15/mo and offers unlimited landing pages and 180 templates.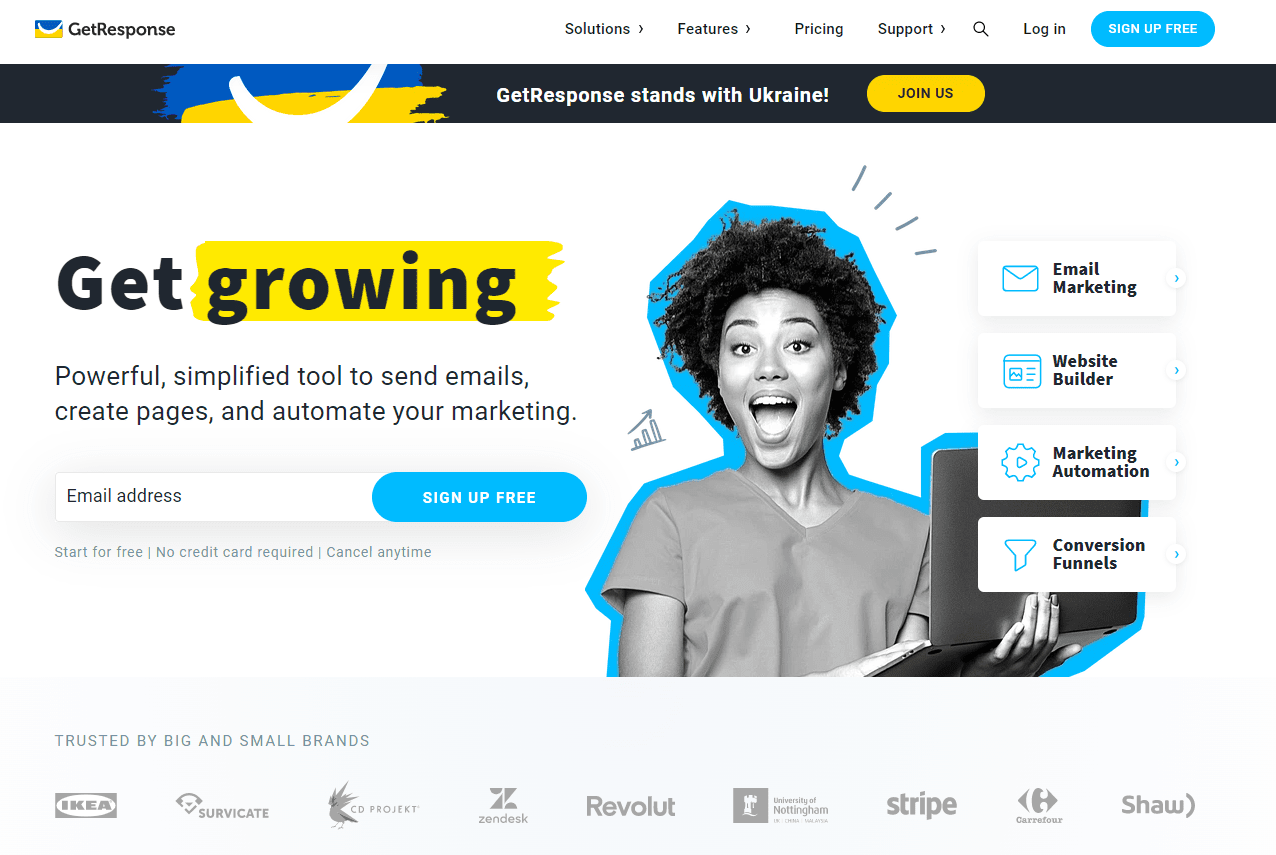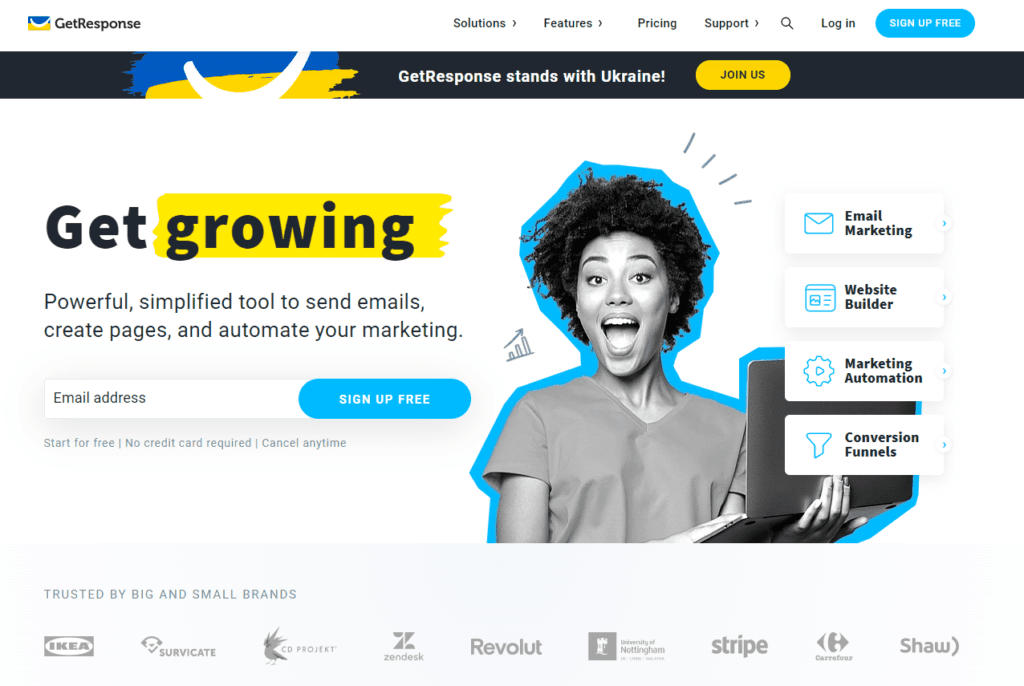 It has a WordPress plugin and Zapier integration, but the basic plan has limited features and is limited to 1,000 contacts.
It is a platform dedicated to landing pages that can go head-to-head with the best landing page platforms.
It offers three standard plans and an Enterprise plan with custom pricing, starting at $55/month.
All plans include unlimited landing pages, account users, and conversions, as well as support for 10 domains and 50,000 unique visitors.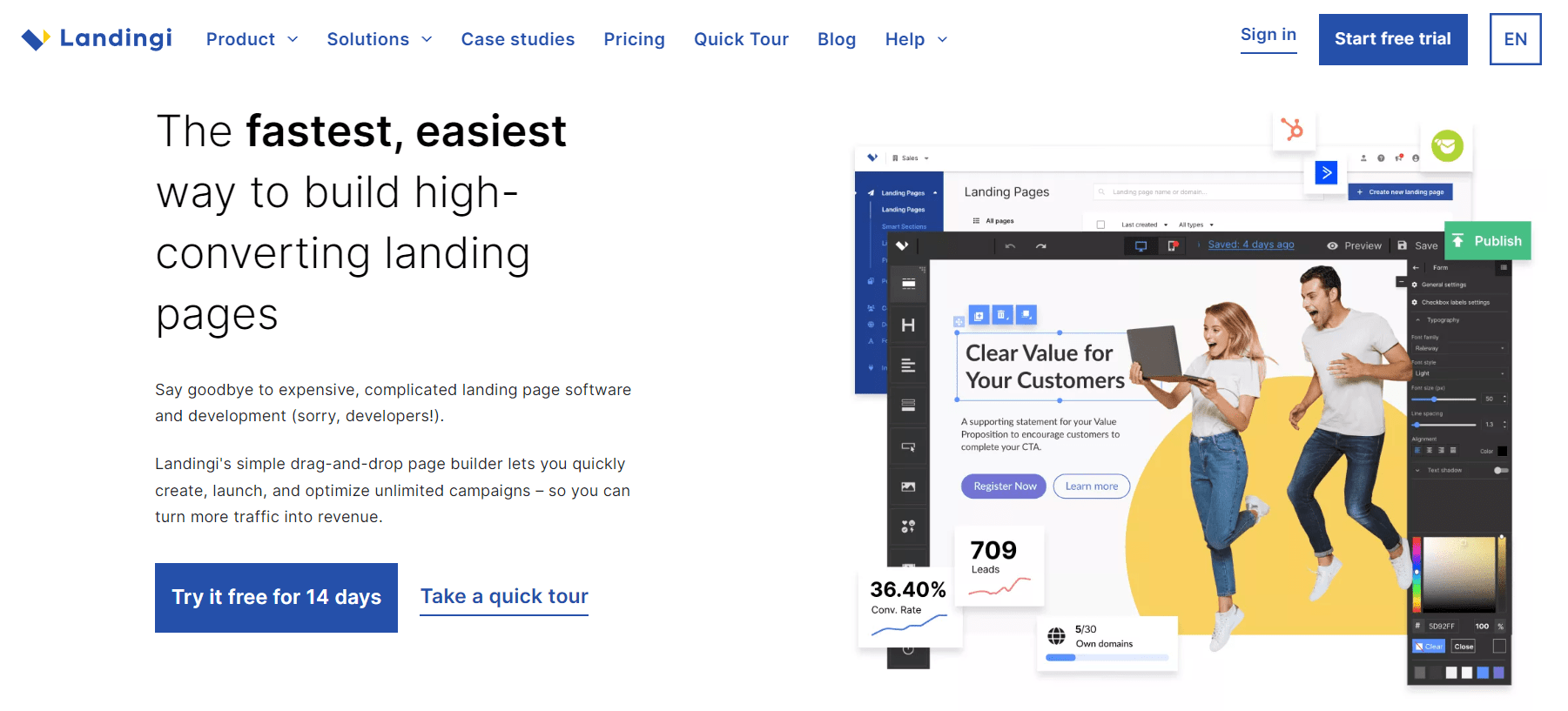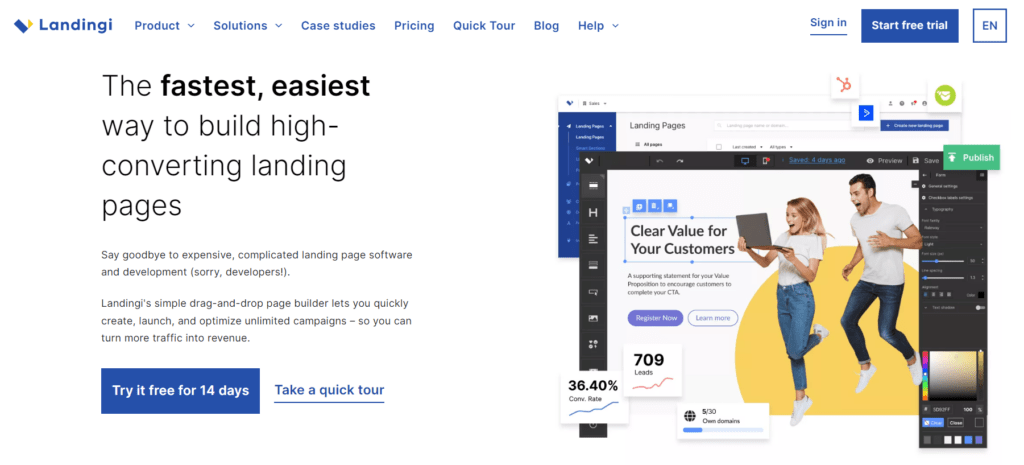 Landingi offers a migration service to switch from other platforms and includes email, chat, and phone support.
It also has a WordPress plugin, integrations with Unsplash, Shopify, Zapier, CRM, Webhook, and email, and includes smart sections, A/B testing, and more in higher plans.
With unlimited landing pages and unlimited account users, Landingi offers a user-friendly experience, and limits can be extended for $15.
It is a marketing software that offers landing page creation, newsletters, and email drip campaigns.
It starts at $99/month and offers unlimited landing pages, 100+ templates, and unlimited account users.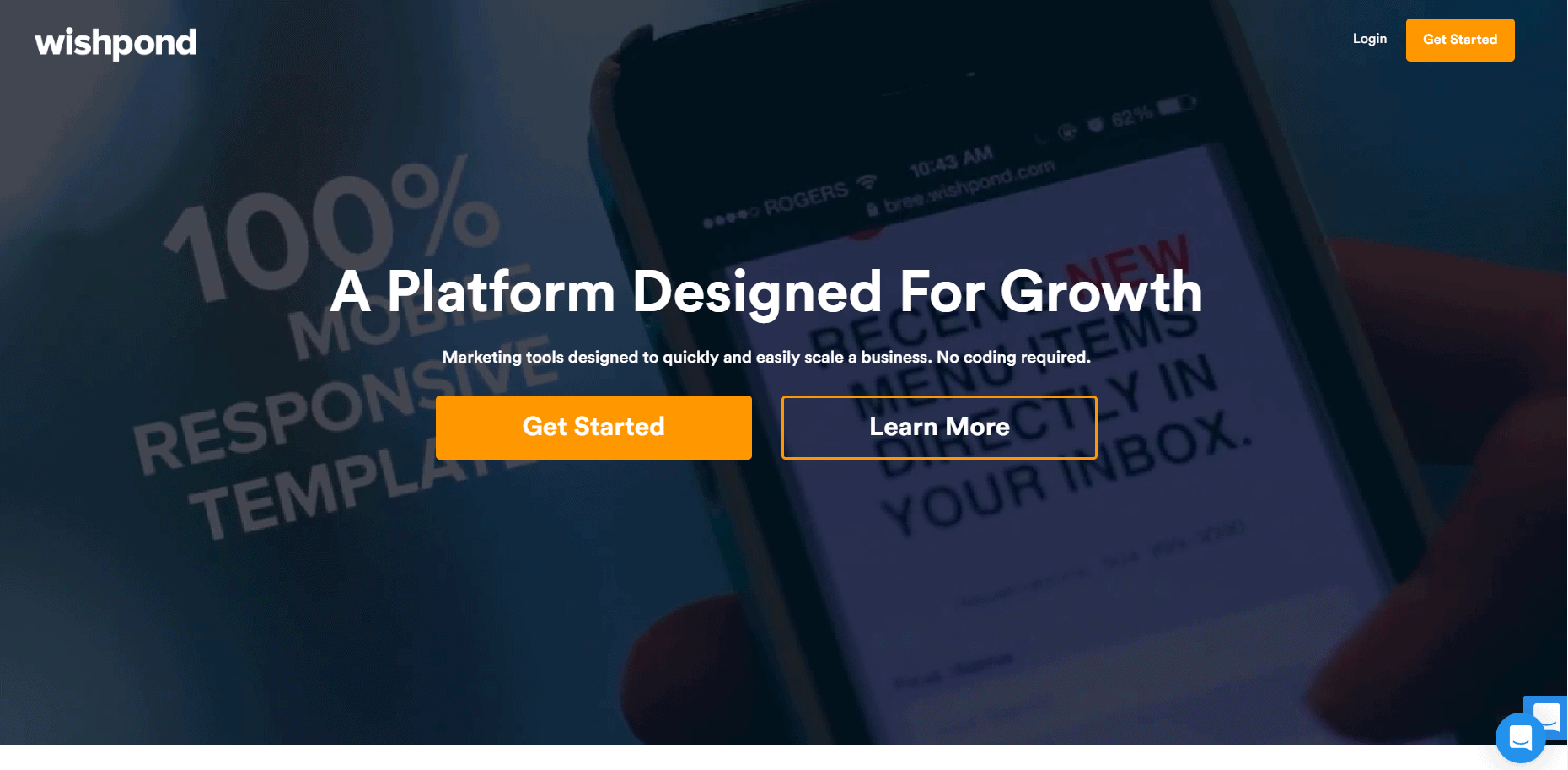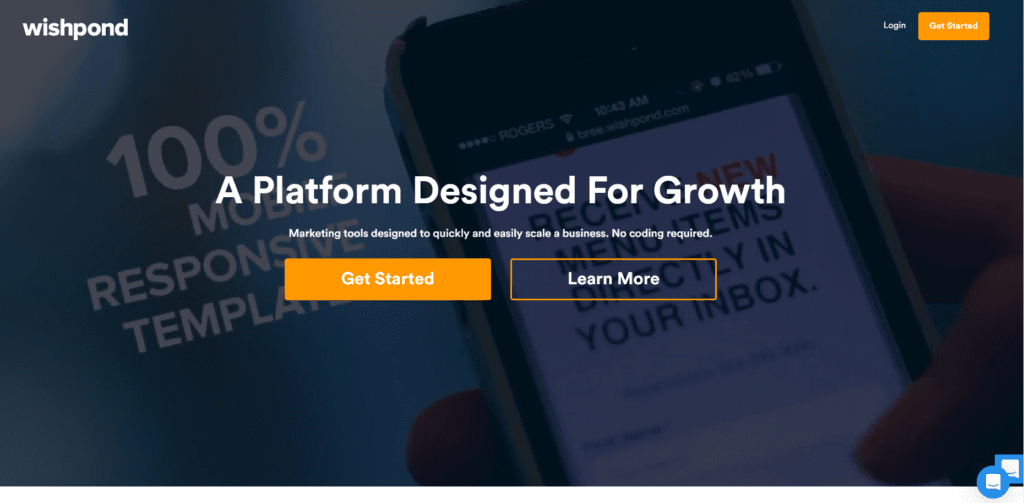 It has integrations with Webhook, CRM, Zapier, Shopify, and email, and support is available with higher plans.
However, the basic plan is not cheap, has a limited number of templates, and only supports up to 1,000 leads.
There is no easy sign-up option, and you have to book a demo to create an account.
KickoffLabs is a marketing platform focused on lead generation, viral campaigns, and contest campaigns.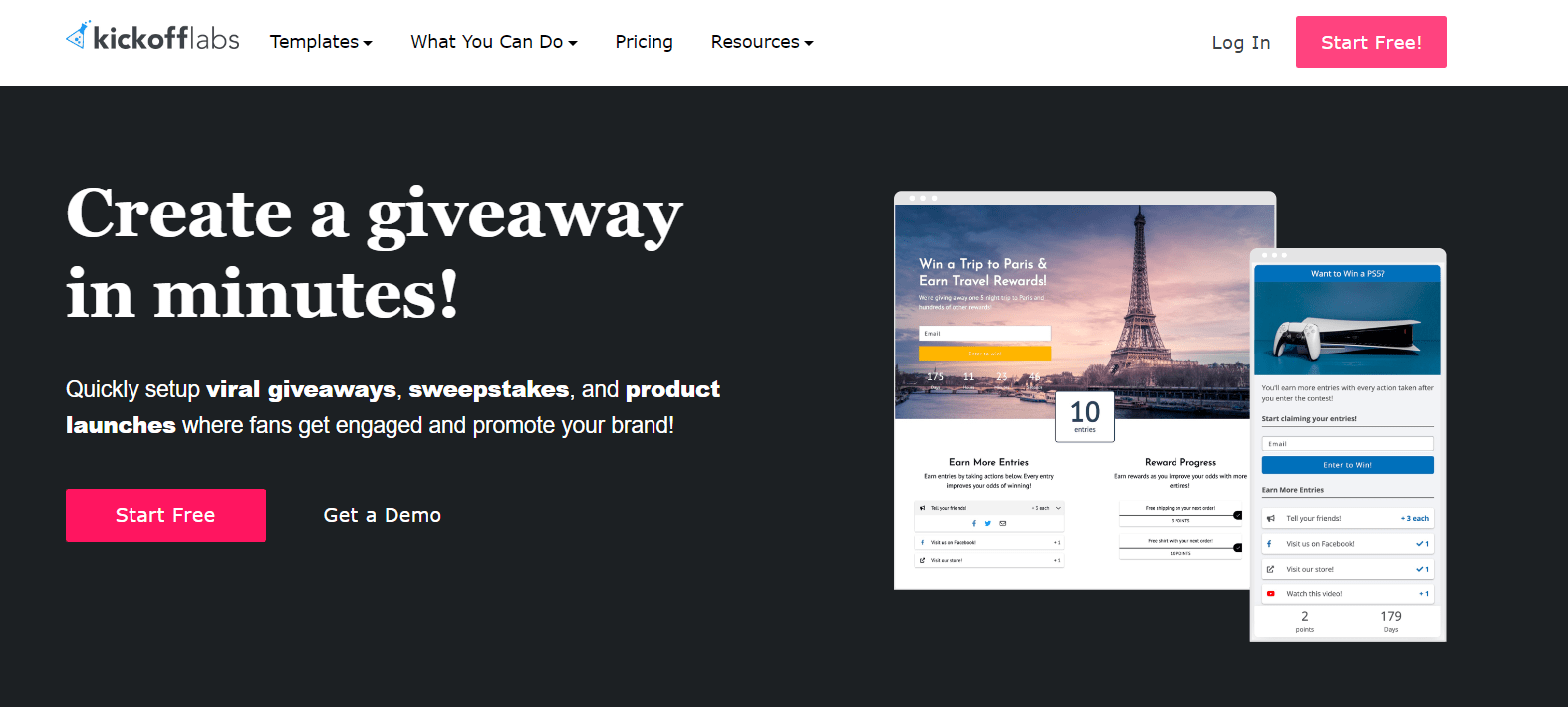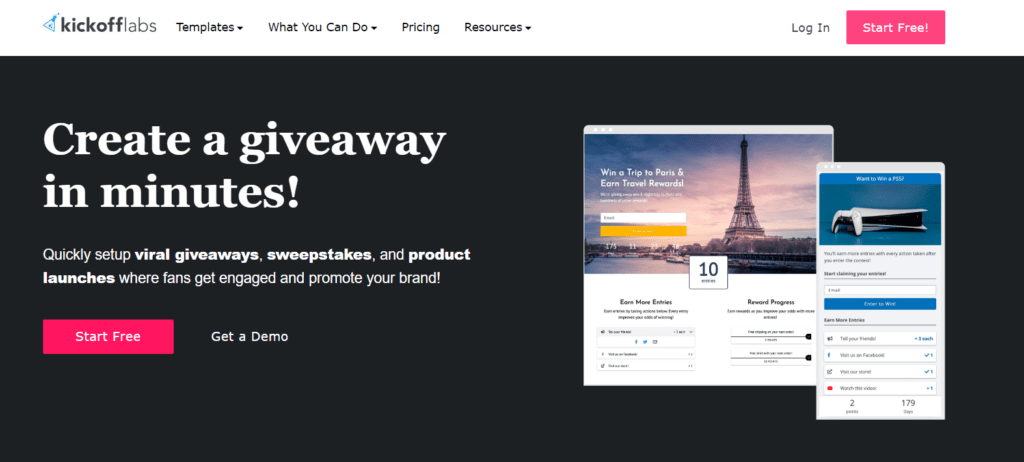 It starts at $29/mo and offers unlimited landing pages and 45+ templates. It does not have a WordPress plugin, but it does have Zapier integration.
9. Google Sites:
Google Sites is a free website builder that is part of Google's suite of tools. It has a simple interface with minimal customization options and six themes to choose from.
You can create unlimited pages and domains, but lead generation can be challenging with Google Forms as the only form tool.
The biggest advantage of Google Sites is its free price, but it doesn't stand out in other areas.
Quick Links:
Conclusion: Best Instapage Alternatives 2023
At the end of the day, there's no single website builder or landing page solution that works for everyone.
Finding the perfect fit requires a bit of trial and error to determine what features, pricing plans, and user interfaces best match your needs.
We hope this guide has given you a good starting point for finding the right Instapage alternative for you – now it's time to do some research and start testing!
With so many great options available, we're sure you'll find one that fits your budget and helps take your online business to the next level. Good luck!