Public speaking, according to Merriam-Webster, is the skill of successful spoken communication with an audience. For many of us, though, this art appears to be difficult to learn and master. In this post, I'll take you on a tour of 5 of the best public speaking courses online that can help you prepare for professional and life success.
While there are many tried and true strategies for giving amazing speeches, stage fright, or the fear of speaking in front of an audience, is typically what holds us back.
Communication skills, on the other hand, are necessary as long as humans need to engage with one another to accomplish anything significant. The good news is that everyone can learn to speak in public.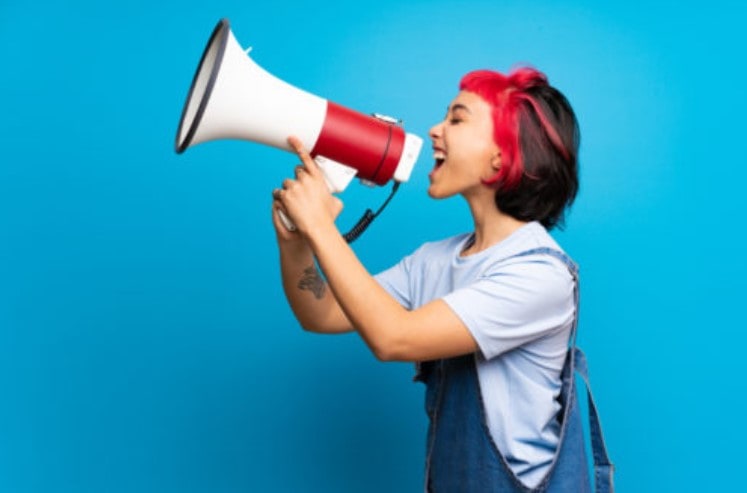 It's hard to choose the greatest LMS platform. Check Teachable it's a good choice
Best Public Speaking Courses Online 2023
2. Speak and Inspire – Lisa Nichols, Mindvalley
On Mindvalley, there is a public speaking course called Speak and Inspire. It's for people who want to use the power of words and communication to make a big difference in the world.
Everyone can learn to leverage the power of words in this program, whether it's for a business endeavor, a board meeting, or a motivational speech.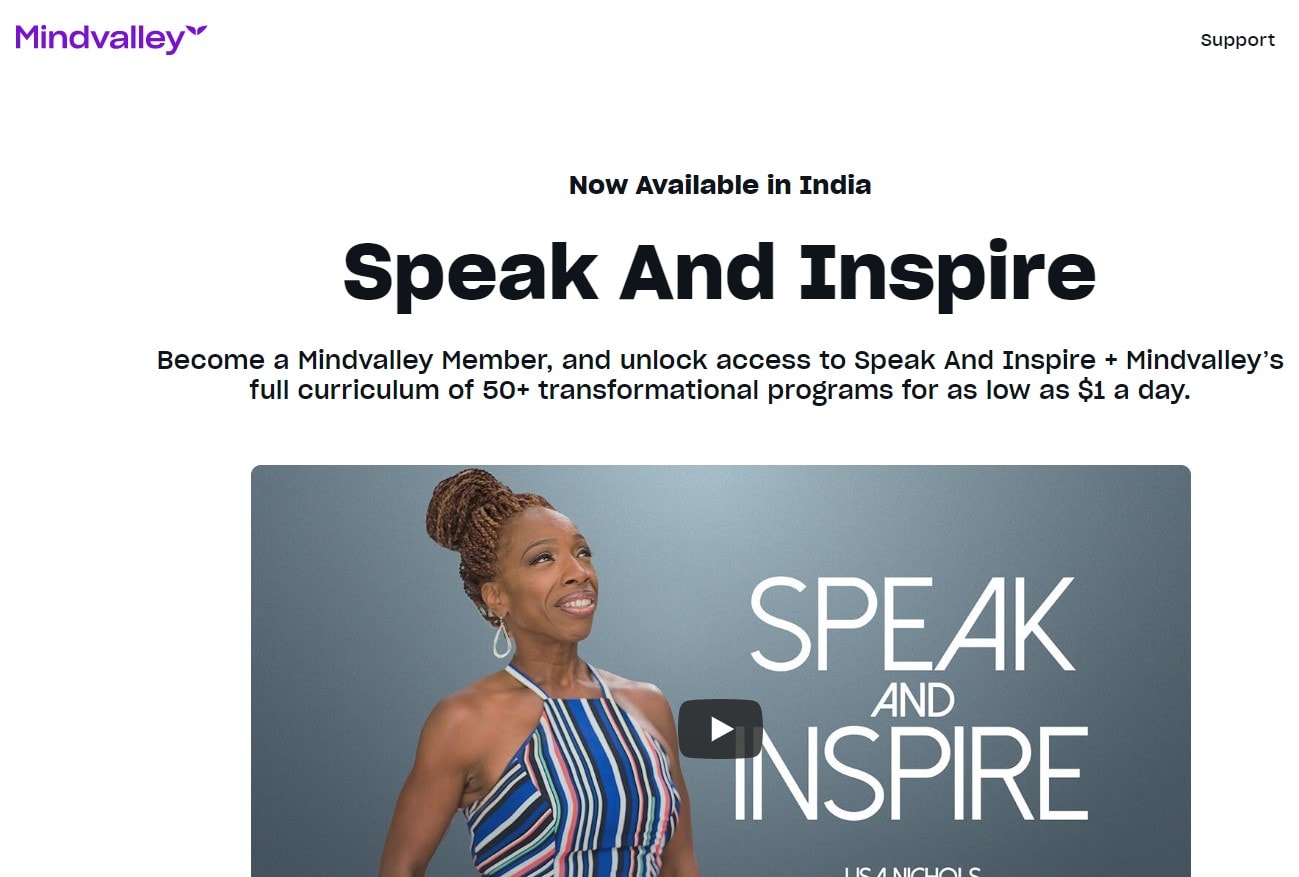 The class will take participants on a transforming journey of channeling their inner energy to inspire and influence people over the course of 30 days. As a learner, you will only need to devote 10 minutes per day to learn a nuance of masterful speaking.
Lisa's practical advice will guide you through four modules, beginning with an introspective look, channeling your inner unique gifts, and owning your own voice. Following that, you'll go into the complexities of engaging with your audience. Before you start planting seeds of inspiration, learn how to connect with your audience on a heart level.
In the third lesson, you'll master a variety of Lisa's tactics for exuding power and charm, as well as how to harmonize them and become an expert speaker.
This is one of the best public speaking classes available online, and it works nicely with Mindvalley's personal development programs, which are included with every membership.
4. The Complete Presentation and Public Speaking Course – Udemy
Chris Haroun brings his 25 years of experience to one of Udemy's greatest public speaking courses, including keynote and TEDx speaking, as well as lecturing at universities like Stanford and McGill. Improve your speaking abilities in a variety of situations.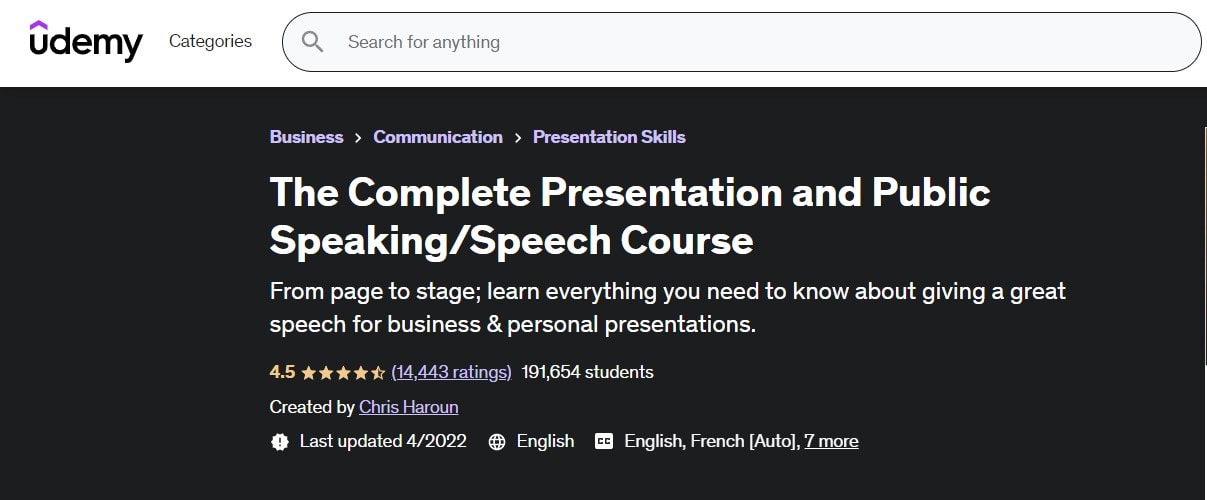 He demonstrates everything "from page to stage" in 12 "acts," including content production, preparation, tactics for effective Q&A sessions, delivery, slide creation, appearance secrets, post-presentation work, and how to accomplish the goals of your speech.
He provides kinesthetic learners with a variety of downloadable presentation templates and presenting skills manuals (each covering a different style of speech).
His zeal pleased and motivated some pupils, who said he assisted them in overcoming their fear of public speaking. Others were less impressed, stating that he could have been briefer, that he covered too much ground but in no depth, and that he frequently digressed and repeated himself.
This class is one of the top public speaking courses online if you want a good overview of the many sorts of speaking engagements and practical recommendations for each.
Get a Huge Discount On the greatest LMS platform
Quick Links: