GeneratePress vs Elementor both are the perfect pair if you're looking for a fast & intuitive page builder Generatepress is a very good theme with beautiful demos.
Both the Elementor Hello theme and the GeneratePress theme are free to use. GeneratePress, on the other hand, provides a premium edition in addition to its free version.
It is a simple WordPress theme optimized for use with the Elementor plugin. In contrast, GeneratePress is a quick-loading, safe, lightweight, mobile-friendly, SEO-friendly, and simply encoded WordPress theme. You can also, check Beaver Builder, one of Elementor's alternatives, and read my full Beaver Builder vs Elementor comparison now.
Both themes are quite little in size, and their major goal is to give the best customization and speed. Let's begin our theme vs GeneratePress comparison by examining its introduction, features, pros and disadvantages, cost, and much more.
What is Elementor Theme?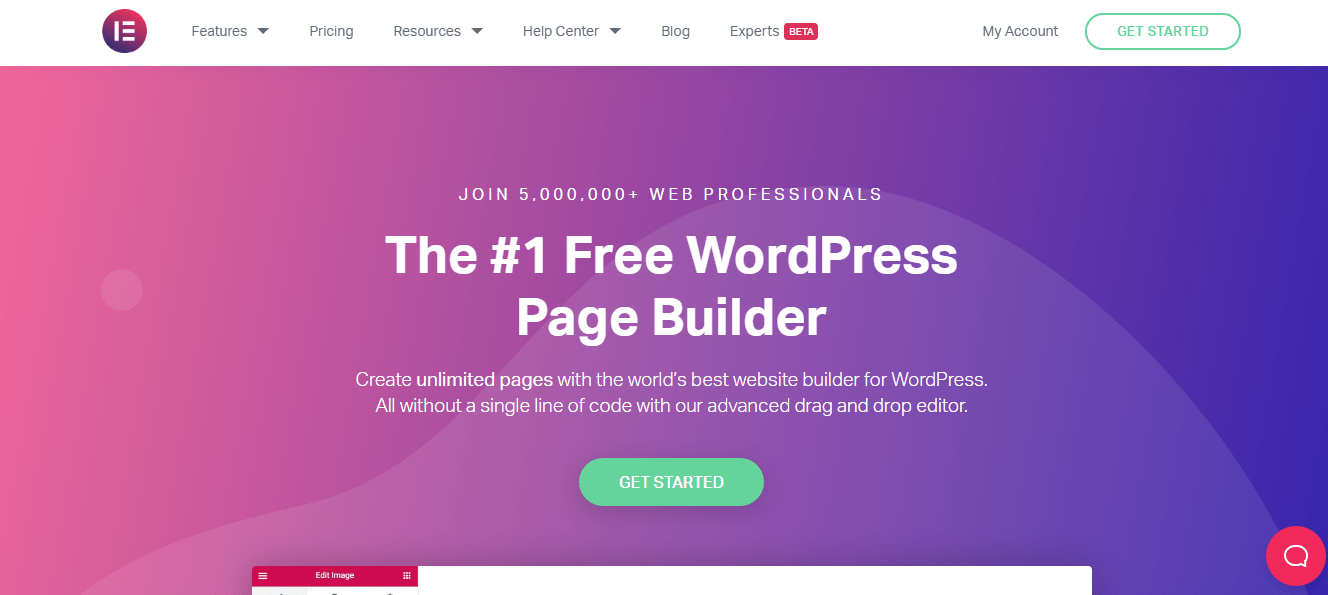 Elementor's theme is a free WordPress theme. If you're not familiar with the theme, it's a simple theme framework that was created to operate with the Elementor page builder. Elementor may be used with any WordPress theme, and the theme by Elementor can be used to create any style of the website. It doesn't have any features or integrations – it's essentially simply a blank canvas on which you may create your Elementor site in any niche.
What is GeneratePress Theme?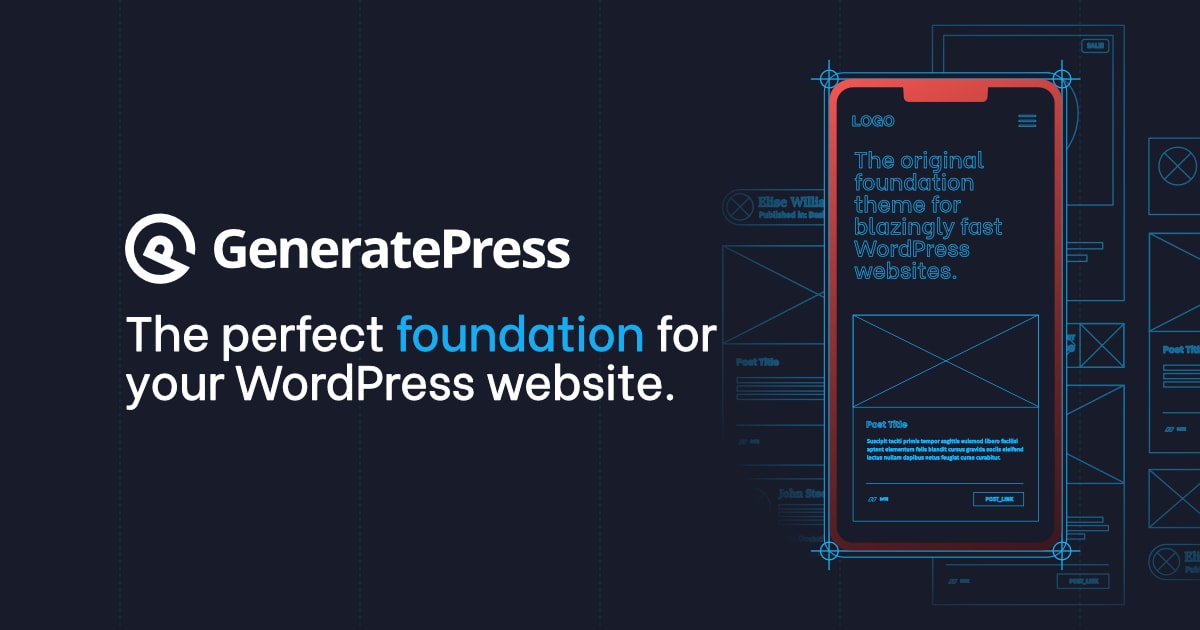 The GeneratePress theme is a high-performance WordPress theme that is also tightly integrated with the Elementor Page Builder plugin. GeneratePress is a freemium theme, which means it offers both free and premium versions.
The free version of this theme may be downloaded from the WordPress.Org website. However, if you want more customization and to create a more professional-looking site, you must purchase the premium edition of this theme.
With over 300,000 active instals, 33,09,818+ downloads, 1000+ 5 star ratings, and 80,000+ happy customers, GeneratePress is the highest-rated WordPress theme on WordPress.org. After purchasing the premium version of this theme, you can be confident that your website will be quick loading, lightweight, SEO friendly, and mobile-friendly. to get the full insight you can check our GeneratePress Review.
Why is Elementor used on GeneratePress?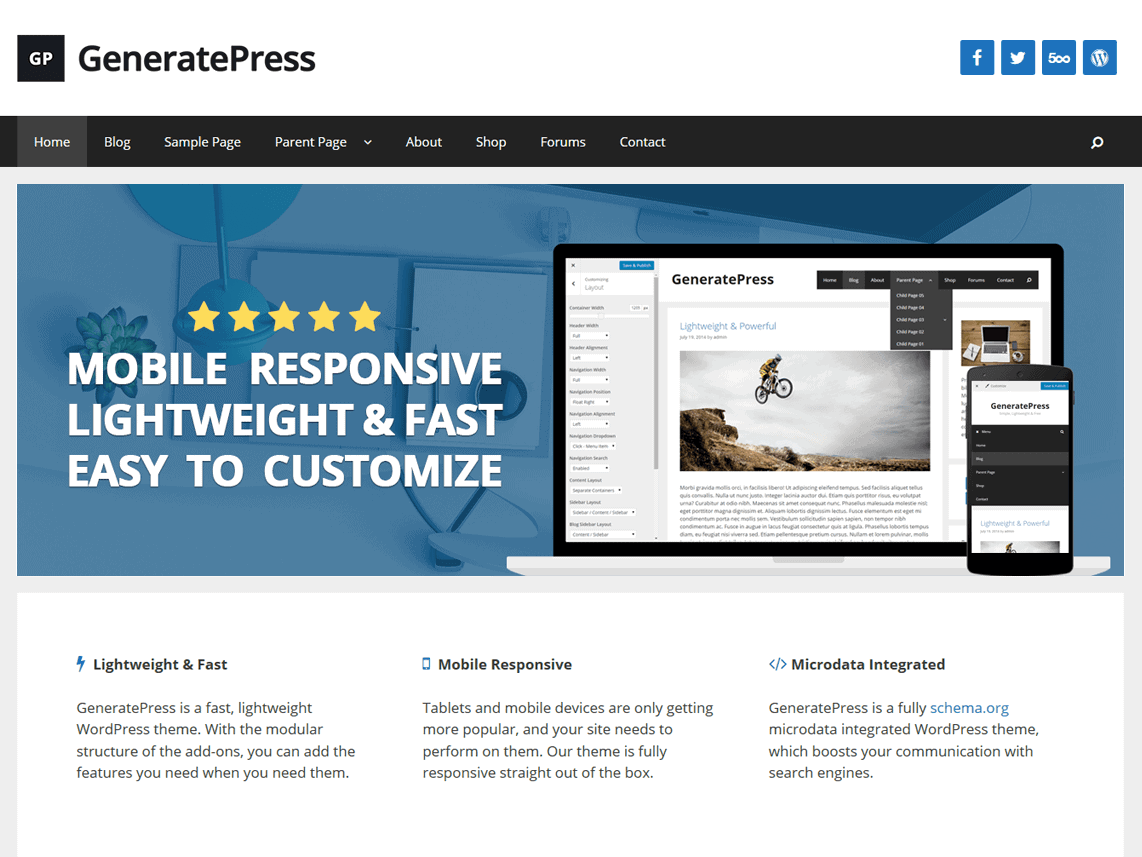 Elementor is compatible with both the Lite and Pro editions of GeneratePress. The Pro version is worth considering since it includes many important addons and features to the basic theme, such as control over the theme header, colours, typography, and more.
GeneratePress is one of the most SEO-friendly, lightweight, and lean WordPress themes available. It's also incredibly popular, with over 700,000 downloads. When combined with Elementor, it stays lightweight while also being supercharged and providing a great deal of control over the layout, design, colours, and other features inside the theme.
Initial Elementor and GeneratePress settings
If you look at the GeneratePress preview on WordPress.org, you could think it's simply another blog theme. This theme may be used to build any type of website, from company to portfolio.
We'll begin by building a homepage sample that comprises a header area with a background video and a primary headline, a services section, a price table, a call to action button section, and a logo slideshow. All of this is being done without the need for custom CSS, code, or even the installation of a child theme.
Page Title should be removed.
Because we don't want the page title to appear on the homepage, we utilize GeneratePress's 'Disable Elements' option to remove it.
Integration with Page Builder
As I previously stated, there is no need to customize GeneratePress. The theme does provide a useful feature called 'Page Builder Integration,' which enables a full-width page.
The layout of the Sidebar
Because we will be working on full-width pages most of the time, it is important to change the Sidebar Layout option to 'Content (No Sidebars).
Also, Read:
Conclusion: Elementor vs Generatepress
First and foremost, thank you for persevering through my Elementor vs Generatepress comparison. Generatepress is a great theme with attractive demos that are well-suited for creating webshops. It is also extremely quick and affordable. Nonetheless, I must favor Elementor Pro since no theme, other than Divi, can compete with such ferocity. Elementor is constantly improving and is one of the greatest solutions for quickly creating attractive websites.