Welcome to my tutorial on How to use Elementor templates. I will try to teach you how to get the best out of free and paid templates from Elementor. I have used a few front-end page builders for my personal blogs and found that Elementor is the easiest to work with. 
Read Our detailed Elementor Review to get more insights into Elementor.
Most of the stylish and attractive web pages you see on popular websites are from pre-designed templates. There are thousands of such templates available for you to choose from. And hence, it is easy to get confused and choose the wrong option that could even regress your website. 
But you won't be making that mistake since you are here reading this. My detailed tutorial and sharp, unbiased analysis will provide you with everything needed to make a wise, informed decision. Let us get to it without further ado. 
About Elementor Templates
Elementor is almost synonymous with WordPress. It is a drag & drop page builder tool based in Israel. Founded in 2016, Elementor is recognized as one of the best WordPress page building tools available.
And a key part of their success is due to the vast selection and easy to use templates that they provide.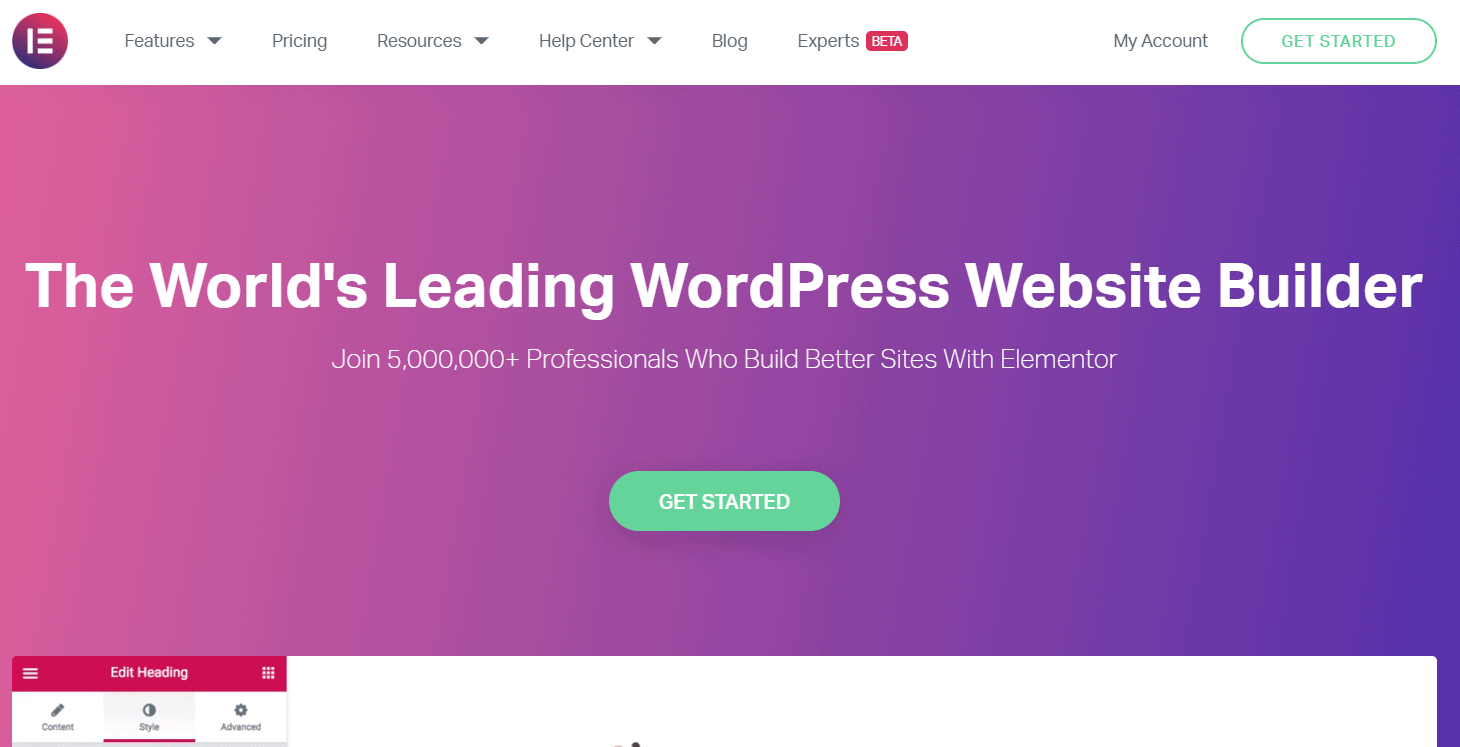 Their designs are 100% mobile-responsive and their highly customizable templates make it a boon for any non-techie. Widely considered as the best alternative to hiring a designer, they provide cheaper designs at a fraction of the time. 
Why Elementor Templates?
Elementor is the most popular landing page builder tool for WordPress. What makes their templates stand out is due to their highly customizable and flexible designs. Their vast array of collections promises you a design template for any project you need. 
Be it landing pages to get high conversion rates, or content pages to reduce bounce rates. The templates from Elementor are functional as well, apart from being aesthetically pleasing. 
Where to Find Elementor Templates?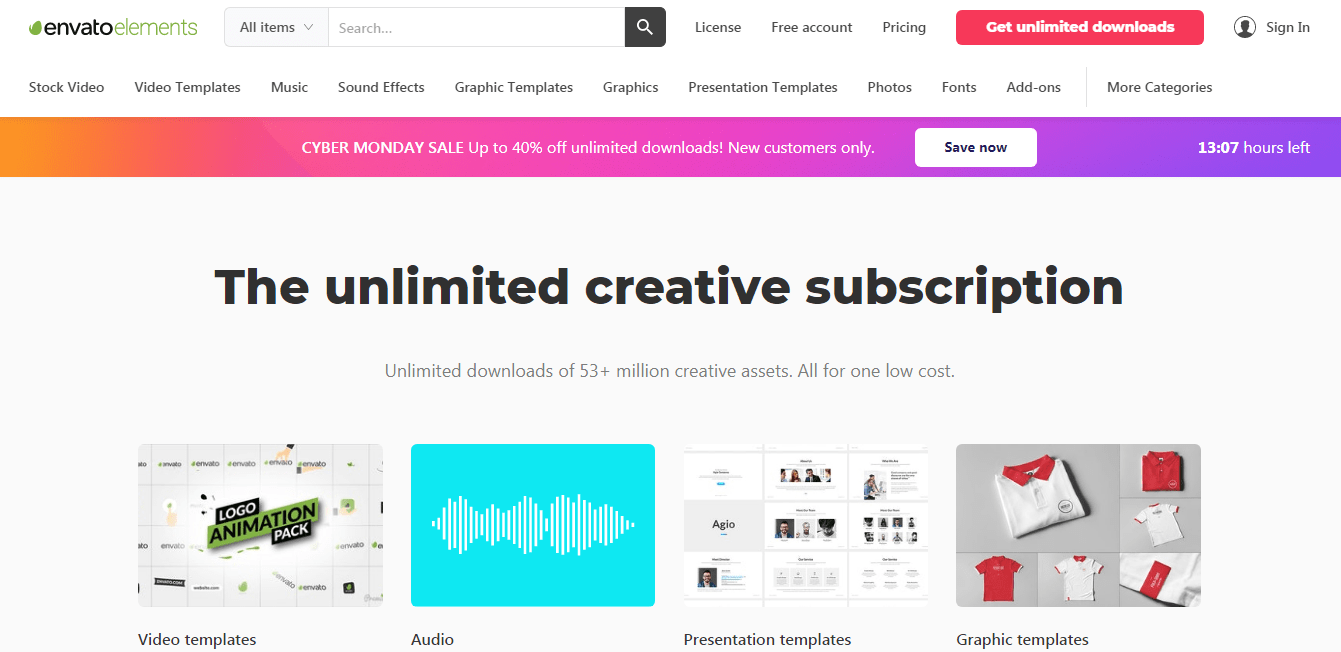 This is a popular WordPress plugin that will give you free access to around 2500 Elementor templates. You can import any template you want from their vast collection after you've installed the plugin.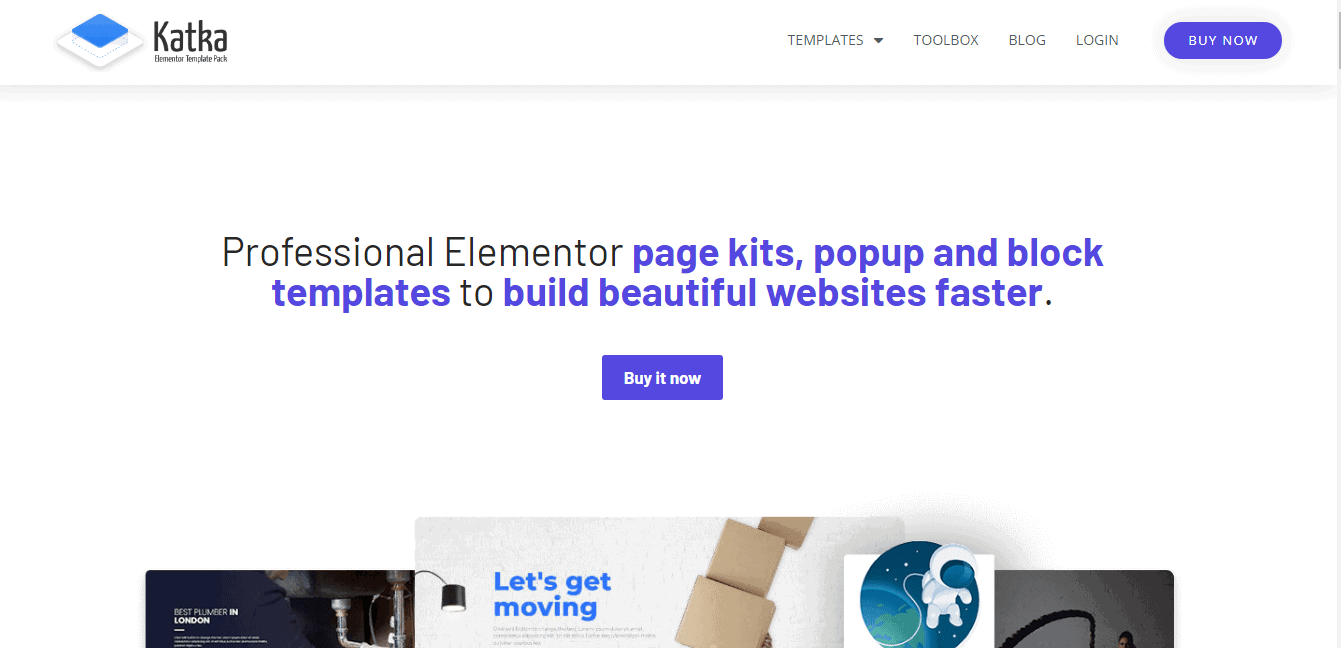 This is another Elementor template resource that gives you lifetime access for $49. Templates packs can be downloaded in a zip file and then uploaded to your Elementor WordPress website. 
TemplateMonster will provide you with premium Elementor templates. You will find around 150 templates here starting from $7.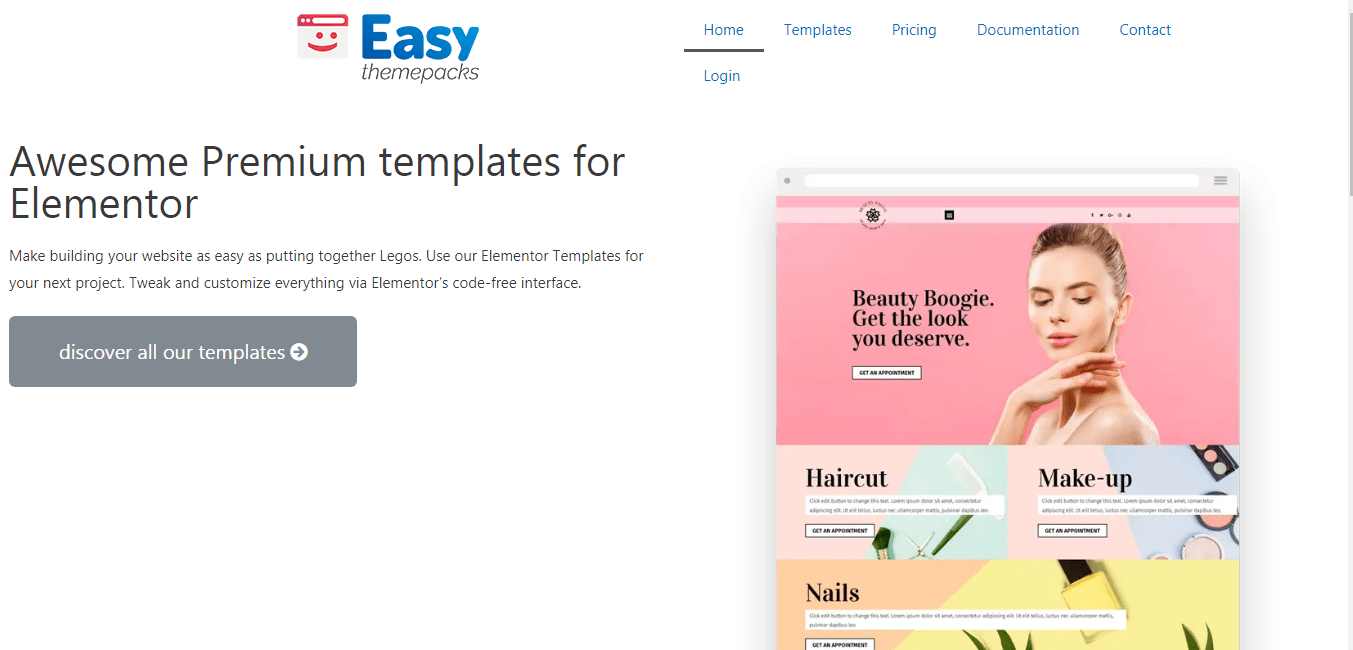 This is the place to find niche-specific templates. You will find template packs for 15 of the most common niches in EasyThemePacks. However, you will have to pay subscription fees to access their templates. 
Elementor Template Library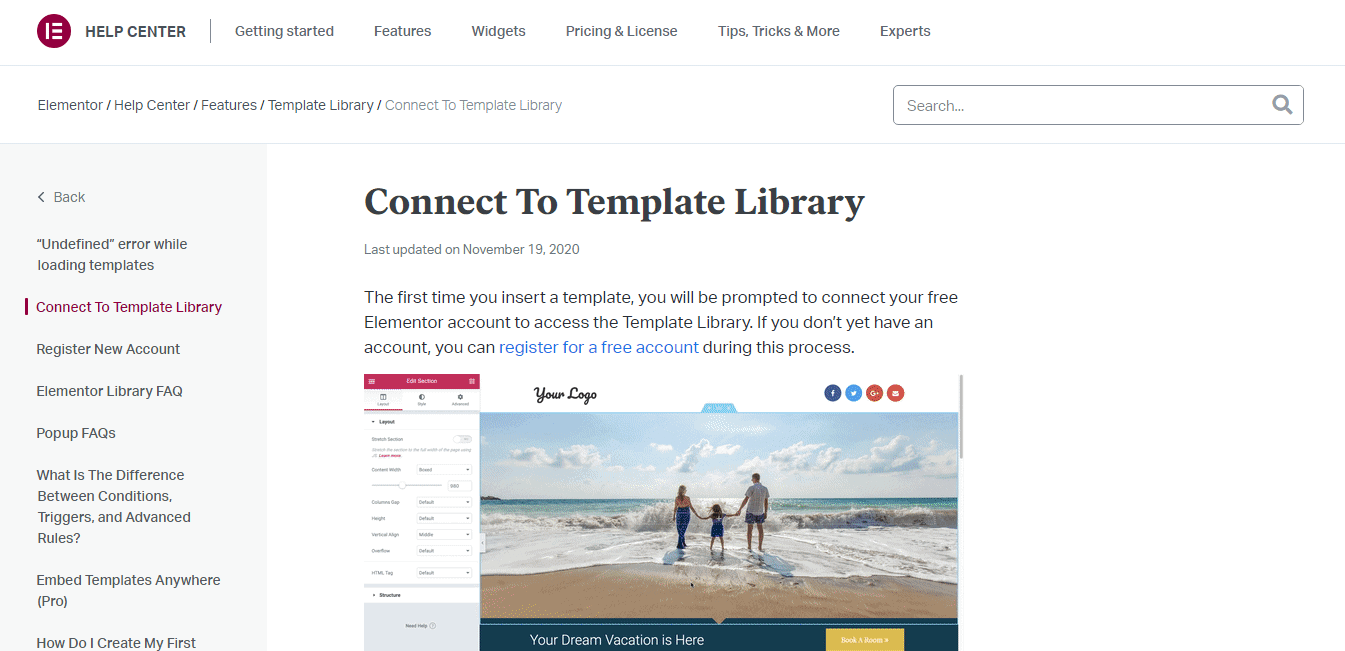 This is the default template resource you will find inside Elementor. There is no need for any installing or downloading as the template will be inserted with a single click. 
There is no real organization or division according to niches in LaunchParty. They have about 700 templates that are free to download.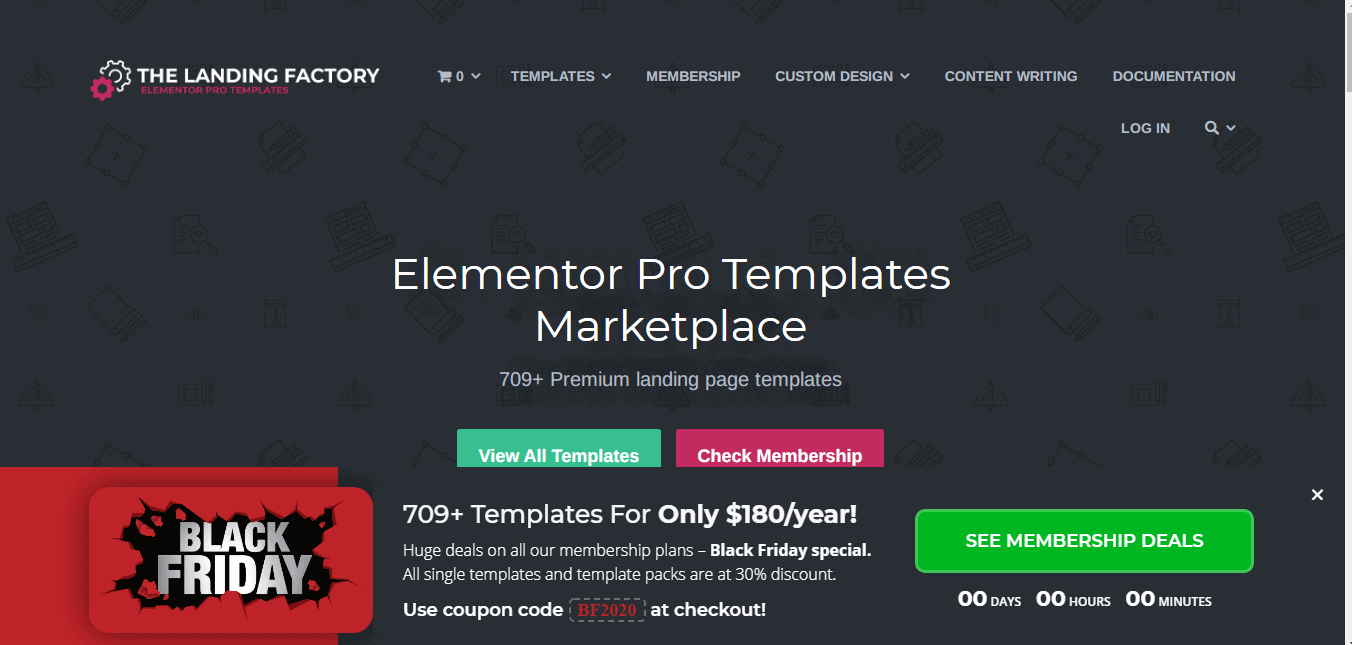 This is a paid template resource primarily focused on landing pages. They have a collection of around 400 templates with the price starting from $16. 
We will start with the baby steps on how to use Elementor templates. 
Step 1: Installing Elementor
Now that you know the benefits of having an Elementor template, it is time to get down to business. It all starts with installing Elementor in your WordPress site. Duh, right? You can go for the free version or the paid Elementor Pro.
You don't need to be a web developing genius to install Elementor. Just follow the instructions on the screen and you'll be fine. 
In your WordPress dashboard, click on Add New under the Plugins tab. Type Elementor in the search bar and click Install Now. 
The installation will only take a few minutes. Click on Activate to complete the installation of Elementor in your WordPress site.
Step 2: Importing Templates to your WordPress site 
After activating Elementor, you need to select a page in your WordPress site where you want to add the template. This can be any page like a landing page, pricing page, or contact me page. 
Desired web pages can be found under the Pages tab in your WordPress dashboard. Simply click on a page to start with the editing. 
Select the Edit with Elementor on top of your screen to enter the page builder. 
Click on a gray icon in the middle of your screen once you're inside the page builder. Tap on that icon to enter the Template Library. 
Elementor Template Library contains hundreds of free & paid templates that you can choose from. You can also choose to import templates from other resources like Katka or TemplateMonster. 
Importing from Template Library is the easiest way. You can also choose to upload a template if you cannot find a suitable template in the library. This process is pretty much the same with a couple of extra steps.  
To import from Elementor Template Library
The Elementor Template Library can be overwhelming at first. Type the exact template you are looking for in the search bar to reduce your selection headache. 
After you find a template you are happy with, click on the template and then click on Insert. Your new template will be available for use in the desired web page after you've completed this step. 
To upload a template zip file  
You can download template kits from Envato, Katka or TemplateMonster and a few other template market places. Personally, I found that the library does not offer a lot of variety. I always prefer downloading templates from Envato.
There are a couple of extra steps involved when you are adding a zip template to your WordPress site. You will need to install and activate import plugins for this process. 
Follow the same process you did for installing Elementor Page Builder. Search for an import tool under the Plugin tab and add and install the plugin to your WordPress site. 
You are ready to upload your template after you have activated the import plugin. Open the new plugin that you installed and click on the Upload Template zip file. 
The remaining steps are all same as importing from Elementor Template Library. Your new template is now ready to be edited in your WordPress website.  
Step 3: Personalizing your Template
This is the fun part. You can edit and personalize a template as much as you want without writing a word of code. Elementor will allow you to edit every single element in a template. 
I am never satisfied with the colors that I see in a template. Fortunately, I can edit it easily. A toolbar will pop up as soon as you click on the template. You can change the size, shape, and color of every single element from the edit section.  
Take your time and tweak every bit to create your ideal web page. I'm a perfectionist and I can easily spend hours in this step. Just don't forget to save the changes after you're done with it. 
Now that you know how to set up and edit a template on your website, let us look at the template selection.
Types of Templates
There are mainly two types of templates: Landing page templates and content page templates. Elementor provides you with exhaustive options from both of these template types.   
Landing page templates
Landing pages are the most important web pages on a website. If you have a business based website, it is a cardinal sin to not have landing pages. 
Landing pages are what glues the window-shoppers to your website and entice them to make a purchase. Apart from being pleasing to look at with minimalist designs, they must also be able to fulfill their primary function. 
Landing pages need to be kept simple and attractive with a definite call to action for maximum conversions. 
Content page templates
Content pages are usually overlooked when it comes to designing a website. But many people fail to realize that having shoddy content pages will drastically reduce the SEO ranking of a website.
This can be a major turn-off for your visitors and they will see it as a mark of unprofessionalism. Professional & elegant content pages are necessary to make a good impression on your potential clients. 
They will also help to improve your reputation as a brand. The basic content page templates provided by Elementor are:
About our company template

About us page

Services page

Team page template

Contact me page

FAQ page

Pricing page

Newsletter subscription

Traditional blog template
EBook Template
Selling eBooks is the ideal way to generate some extra revenue on your website. This can also be used to promote newsletters and opt-in services. 
I started my whole web developing career by writing an eBook on fitness and selling it by creating a landing page. Everything I learned started from marketing that 40 page eBook on the internet.  
Doing this will give you higher conversion rates & solidify your credibility in the eyes of existing customers. Some steps for building a great eBook template are:
Add a captivating image along with the title of your eBook.

Enumerate in bullet points exactly what readers can know by reading your eBook.

Increasing urgency by the limited time offer tags or countdown clocks for special offers.

Display good reviews about the eBook from famous personnel or brands.

Disclose all the contents & extras that come along with the eBook.

Include an option for your visitors to sign-up offering them newsletters and information on future publications. 
Mobile App Template
The number of people who use smartphones vastly outnumbers the personal computer users. Hence it is crucial to provide an option for the mobile users to tap into this colossal market. 
Elementor provides mobile app templates for both iOS and android operating systems. A few tips to keep in mind while selecting the perfect mobile app template:
Increase the responsiveness by adding user-friendly elements that will fit perfectly on any screen.

Use popular icons & features like hamburger menu, tab bar, collapsible menu, full-screen navigation, etc. 

Ensure fast loading speed by optimizing your app regularly.

Avoid clunky app elements and keep it light and simple.   
Web Agency Template
If you are running a web agency or other visually creative endeavors, your website must reflect your abilities. This is a special case in which your website in itself becomes your greatest marketing tool. 
Be on the safe side and choose a stunning template that matches the level of your refinement & sophistication. Some pointers to reduce your selection headache are:  
Have an option to let your visitors scroll on your homepage and marvel at the designs. 

Choose the design options according to your persona. 

Go for a full-screen content width if you are expressive and adventurous. Or choose boxed-width content if you want your website to remain professional.

Select a static header with content as your website header to appear more formal towards your potential clients.

Input innovative menu bare to wow your visitors with your artistic tastes combined with creative functionalities.  
Coming Soon Template
You may have a lot of ideas on how to improve and grow your website. Do not sit on them. Insert those ideas onto your website and use it as an opportunity to increase your conversion rates through opt-ins. 
Use countdown clocks and timers to initiate excitement in a visitor.

Provide an option for email updates for your visitors to keep them in the loop. 

Explain briefly what is happening without giving away too much information.

Make sure to include your social media accounts in the coming soon page. 
"About Us" Page
This is the web page on your website that makes you trustworthy to your visitors & clients. Customers are eager to know more about the people they are doing business with. 
Use this as an opportunity to highlight your biggest achievements that will create a lasting impression with your clients. Keep these tips in mind while building an "about us" page:
Drop your professional shield and get more personal with your visitors. 

Make sure to include photos of you and your team.

Cut down on the hype and strive to be more genuine.

Express your personal & professional values and try to forge a connection with your visitors. 
Services Page
This is an obligatory section especially if you have a service-oriented business. No matter how enticing your landing pages are, you will not gain those conversions if your services aren't adequately described. How you present your services goes a long way in making a visitor turn into a client. Here are a few key factors to be mindful of while building your service page:
Write about your list of features & elaborate on how they would benefit your clients.

Utilize bullet points & subheadings to be more reader-friendly.  

Use layman's terms while describing complex services to connect more with your visitors.

Provide specifics to be more unique and personal.

 
Pricing Page 
Pricing pages are the final pieces of the puzzle. If your visitors come this far, then you are pretty close to making a sale. Hence, it is crucial to have a concise and comprehensive coverage of all your pricing plans. There are several designs available to illustrate a pricing plan that would go well with your website. Remember:
A pricing page that isn't user-friendly will lose business.

A table type pricing will allow your visitors to compare various plans side by side with a quick buy option. 

Providing FAQs below your pricing plans will clear any doubts and make your content more user-friendly to your clients.  
Elementor Support
Elementor has an extensive and detailed support page with hundreds of articles to help you get started and master Elementor. 
They also have a YouTube channel with hours of video to enhance your ease of understanding. Elementor has a community forum to answer all your questions that the articles and videos fail to address. Elementor Pro users can enjoy 24/7 support.
What support covers:
Installation – Any queries on how to install Elementor

Configuration – Will clear any doubts regarding configuring Elementor on your WordPress site.

General usage – Any questions you may have on its general usage

Bug fixes – Any bugs will be fixed as soon as it is brought to their attention
What support doesn't cover:
Third-party products & services

External add-ons & extensions

Customization support

General queries on WordPress
Elementor Pricing
Elementor is free to download and use with no annual fees. This makes it a godsend for those who want to design a web page on a budget.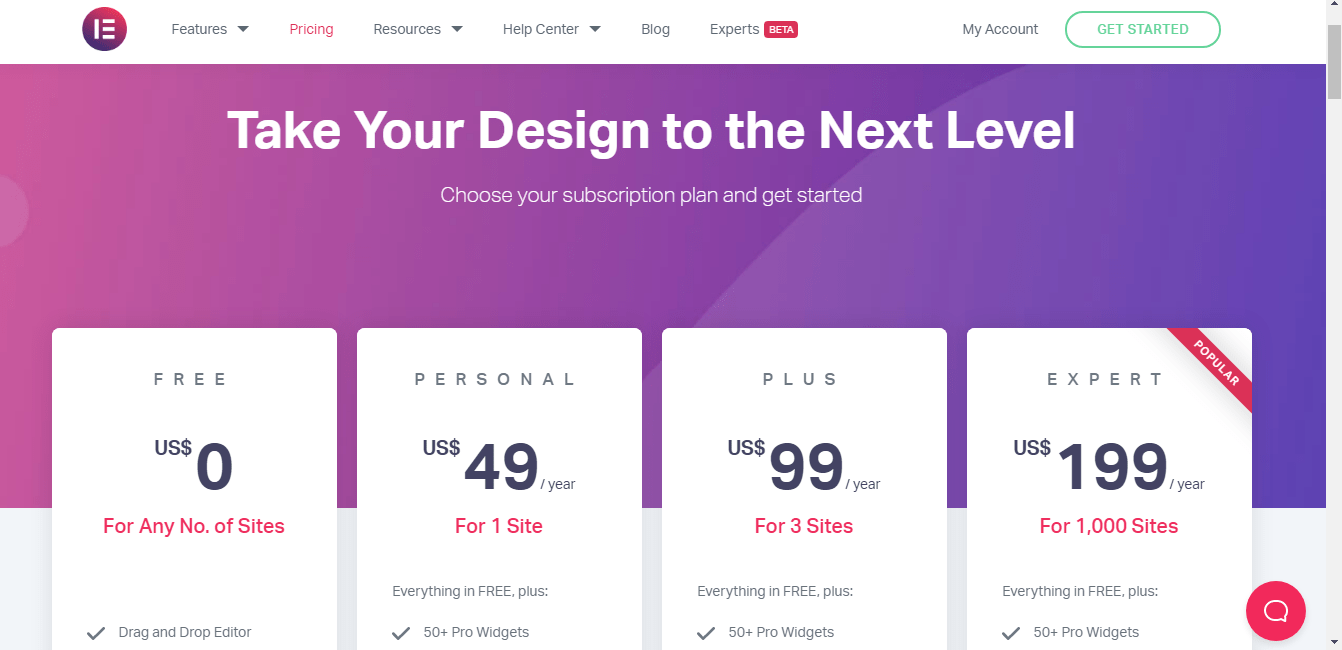 However, if you need features like theme builder and pop-up builder, you'll have to opt for Elementor Pro. Elementary pro comes with three purchasing plans:
$49 per year plan – The personal package is the most affordable plan and provides all benefits of Elementor Pro for one website

$99 per year plan – The plus plan allows you to use designing three websites using Elementor Pro.

$199 per year plan – This expert package allows you to design up to a thousand websites using Elementor Pro, which is essentially unlimited.
Elementor Templates: Pros & Cons
User Review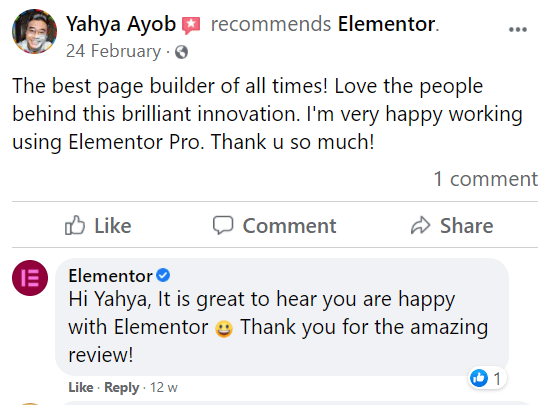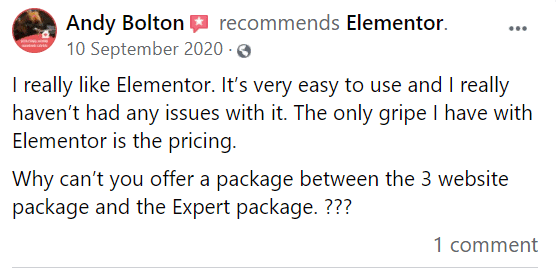 Quick Links:
FAQs on How To Use Elementor Templates
🙋‍♂️Are the services page necessary for a website?
Absolutely! This is an obligatory section especially if you have a service-oriented business. No matter how enticing your landing pages are, you will not gain those conversions if your services aren't adequately described. How you present your services goes a long way in making a visitor turn into a client.
🤷‍♀️ What are the best alternatives to Elementor?
Divi is a strong competitor to Elementor. Divi provides more feature-packed templates at a higher cost. Beaver Builder and Thrive Architect are also good alternatives.
☞Is Elementor Pro worth buying
That depends on your needs. The Elementor Pro will provide you with the most sought-after templates. However, they will also burn a hole in your wallet. I would suggest you stick with the free version unless you plan to design web pages for a living.
☝️Is there an affiliate program of the Elementor WordPress website builder plugin?
Yes, there is. I'm a huge fan of Elementor's affiliate program. They are very kind by offering a 50 % commission. I'm certain that anybody who purchases Elementor through my affiliate link will get an ever-improving Pro Pagebuilder. I'm aware that those who purchase Elementor Pro get an incredible product.
🔎What is the best add-on for Elementor?
There are a lot but if you're an Elementor user looking to augment the core page builder's functionality with creative components and widgets, Essential Addons is worth a try. Additionally, Essential Addons includes robust customer assistance in the form of live chat and ticket support to help you resolve any problems.
⁉️Which is better beaver builder or Elementor?
Beaver Builder lacks certain of the more sophisticated customization features available in Elementor Pro and other solutions like Divi Builder but shines in others. The UI loads fast and feature a straightforward, easy-to-understand style. This speeds up the process of creating unique layouts. We recommend Elementor.
📁What are some of the advantages of Elementor?
Professional widgets and features at a glance. Templates and blocks of superior quality Create shapes visually and combine them smoothly. Theme Builder enables you to completely modify your theme. With Elementor Pro Theme Builder, you are no longer limited by the limits of your theme.
Conclusion: How To Use Elementor Templates 2023
With their extensive range & alluring designs, Elementor Templates are massive in the pre-made template market. Their usability and customization feature further enhance their reputation as the top template provider. 
Elementor templates are the top choice for many people who want to make a website. They provide an extensive range of designs and customization tools that allow you to create a site tailored specifically to your needs. With such high quality, it's not hard to see why they have so much success in pre-made template market!
However, Elementor is one of the most trusted page builders available & you won't regret having it. 
That concludes my tutorial on how to use Elementor templates. 
Elementor Popular Videos
Elementor On Social Media
Page Builder Summit 2021 (@summit_camp) is starting tomorrow! Get your FREE ticket and talk to over a 35 industry experts including @bpines1 . Excited to be sponsoring this great event. See you there! 💻🎉https://t.co/gDtFpUJLBH

— Elementor (@elemntor) May 9, 2021
Step aside and welcome our April 2021 Showcase. 🏆🌷 This month we applaud 10 design agencies from all around the globe. This diverse collection accounts for the Elementor web creation talent around the world. 🌎 https://t.co/bwwOUDQCuu

— Elementor (@elemntor) May 19, 2021