Are you tired of encountering roadblocks on your favorite platform? Want to unlock the full potential of Reddit without facing the dreaded bans and restrictions?
Well, you're in luck because I'm about to spill the beans on an essential tool that can revolutionize your Reddit experience: Reddit proxies!
Now, we all know that social media platforms can be quite strict when it comes to dealing with bots and automated activities. But here's the thing: Reddit is like the wild west of social media, where freedom reigns supreme.
You can scrape data, have multiple accounts, and explore endless possibilities without worrying about being blocked.
However, there's a catch! If you cross the line by spamming, manipulating votes, or engaging in large-scale automation, your account will bid farewell faster than you can say "upvote."
That's where Reddit proxies swoop in to save the day! Reddit's IP bans and geo-restricted content can be effortlessly accessed with the help of these powerful servers.
Now that you know the magic of Reddit proxies, let's explore them in more detail.
In this guide, I'll explain why you need Reddit proxies and how you can access them. Prepare to take your Reddit experience to new heights and discover its true power after you read this article till the last.
But don't forget to take a break and grab a snack! Reddit powers won't do you any good if you forget to keep yourself fueled.
What Is a Reddit Proxy?
Reddit Proxy serves as a reliable intermediary, standing between your computer and the glorious realm of Reddit.com. But what makes these proxies truly special is their remarkable ability to bypass the restrictions imposed by the website itself.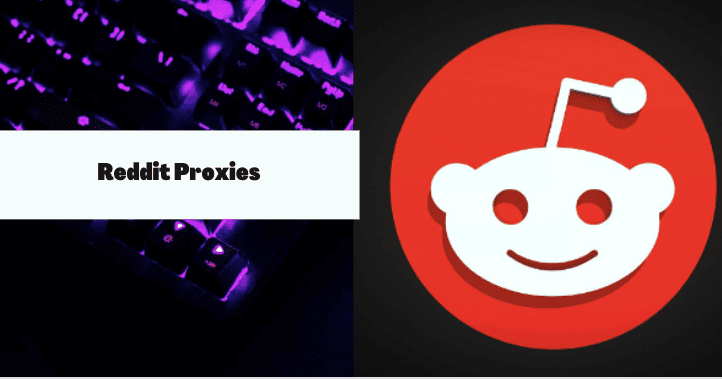 Did you know that with the right Reddit proxy, you can scrape massive amounts of data from Reddit's vast ocean of information?
You can gather insights, trends, and valuable data to fuel your research, and marketing strategies, or simply satisfy your curiosity.
How does it work?
Here's how it works: When you connect to a Reddit proxy, it takes on the role of your virtual guardian, diligently protecting your true identity.
It swoops in and masks your actual IP address and location, ensuring that you remain incognito throughout your Reddit adventures.
With this powerful shield in place, you can confidently explore Reddit's depths without worrying about pesky restrictions getting in your way. Think of it as a cloak of invisibility, allowing you to access Reddit with the freedom and flexibility you deserve.
Whether you're facing IP bans or trying to access geo-restricted content, a Reddit proxy is your secret weapon, seamlessly bypassing these barriers and granting you access to a world of possibilities.
Proxy vs VPN for Reddit
Proxy servers and VPNs both serve the purpose of masking your IP address, but their functionality differs based on your specific needs.
While a VPN is suitable for bypassing location-based restrictions and accessing Reddit with a single account, if you're looking to extract more insights from the platform and grow your business, a Reddit proxy is the way to go.
Reddit proxies offer the advantage of enabling multiple simultaneous connections. With the ability to purchase hundreds of IP addresses, you can leverage the power of large proxy pools.
This opens up numerous possibilities for various commercial activities such as web scraping, market research, product promotion, and more.
Quick Links:
Bottom Line: Reddit Proxies 2023
To scale up your business on Reddit, the choice of proxies is crucial. For unbeatable reliability and protection, residential proxies reign supreme.
With their origins in real devices and diverse subnets, they are incredibly difficult to block. On the other hand, if cost-effectiveness is a priority and your tasks are less resource-intensive, datacenter proxies offer ample anonymity.
So, whether you opt for the resilience of residential proxies or the affordability of datacenter proxies, make an informed decision that aligns with your business goals.