Although each website is one of a kind, the majority of websites share some elements including headers, footers, and even 404 error pages. Customizing these features, however, is not always easy.
In such a situation, Beaver Themer may be a powerful tool. With this extension, you'll have full authority over these vital aspects of your site's design and operation, allowing you to optimize each page to its fullest potential.
Learn some tips and tricks for using Beaver Themer to create a professional website from scratch. Okay, so let's begin!
There is a lot you don't know about Beaver Builder, and you can learn more about it by reading our comprehensive Beaver Builder Review.
An Introduction to Beaver Themer
"Imagine if those Beaver Builder dudes created a theme." The solution is Beaver Builder Theme, a WordPress theme as well-designed, well-thought-out, and dependably constructed as any we've seen.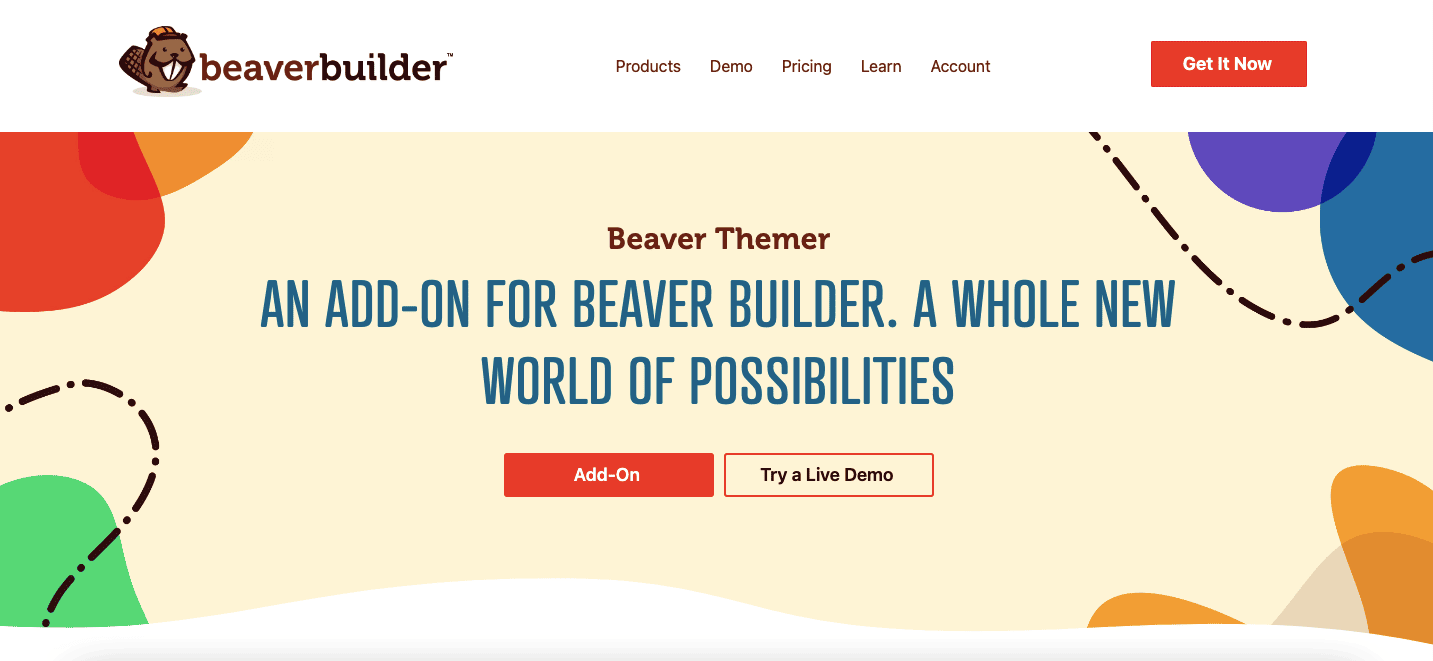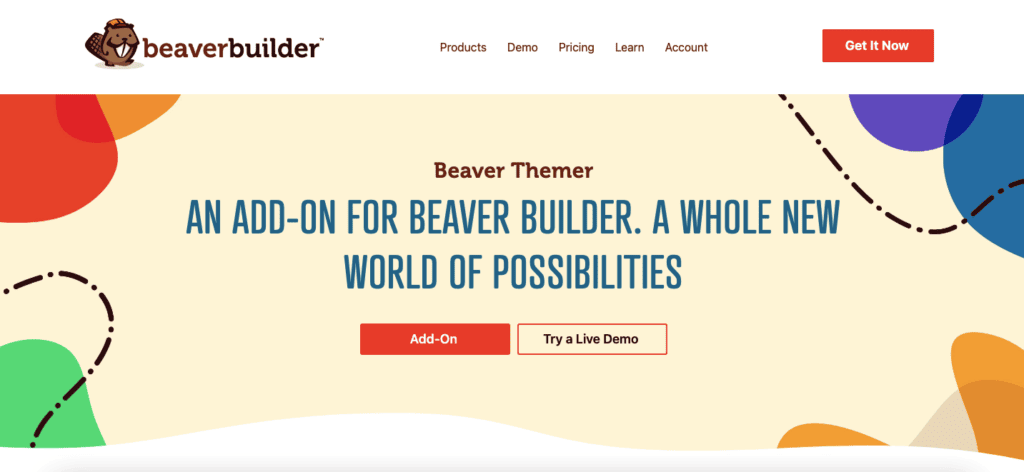 While many commercial themes strive to provide "an option for everything," Beaver Builder Theme's selection of customization choices may be too limited in certain cases.
While this might be frustrating for less technically savvy users, it makes Beaver Builder Theme a wonderful option for developers and users who value clarity and stability.
Using Beaver Themer to Create a Better Website: 4 Ways
In this tutorial, we'll show you how to use Beaver Themer's Beaver Builder page builder to create layouts that go beyond the content area. It improves four crucial components of your WordPress website.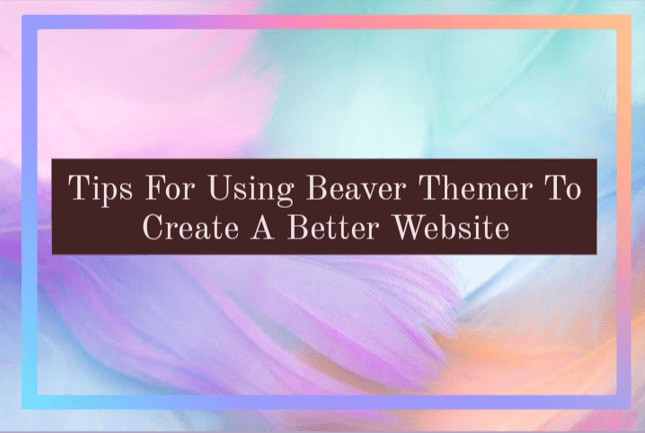 Make sure the Beaver Themer and Beaver Builder page builder plugins are running on your WordPress site.
1. Make a Header That Gets People's Attention
The header is the first thing visitors view when they arrive at your website. Your website's header serves as a welcome mat, letting visitors know they've arrived at the appropriate spot.
In addition, this is a great time to create your website's identity. Though it's a strong tool, WordPress's header customization options are restricted by default.
A custom header for your WordPress site is possible using Beaver Themer. It's tailorable in the same way a well-tailored suit would be. Using an interactive header is a great approach to encourage people to explore your site.
Additionally, it's a terrific technique to keep them on your site and prevent them from leaving since they're distracted.
2. Create a Convertible Footer
The footer at the bottom of your page is easy to miss. Nonetheless, it is the most visited site. Your footer is probably preventing you from obtaining the conversions you deserve.
The good news is that Beaver Themer's default Footer design already includes placeholders for vital site information. You'll also find an About Us section and editable phony links.
 You May Also Like This:
3. Convert Your 404 Page
If the server cannot find the requested web page, it returns a 404 error. Most WordPress themes provide a default 404 page. However, relying on this generic design may result in missed chances.
You may even transform a bad circumstance into a good one by improving the 404 page. Beaver Builder includes a 404 template to get you going. To utilize this design, build a new Themer Layout.
Give this design a name and choose Layout from the drop-down menu. You might also add a Menu module to your 404 page. This allows visitors to explore all information and navigate straight to any page that interests them.
4. Update the Look of Your Archive Page
An archive holds previously published information. WordPress archives all posts that match a given post type, category, or tag. WordPress creates an archive for custom post types enabled by a theme or plugin.
A well-organized archive may allow visitors to easily peruse months or years of data. Consider using Beaver Themer to speed up this vital page.
Quick Links:
FAQs About Using Beaver Themer to Create a Better Website
How can I use Beaver Builder to build a website?
To use Beaver Builder, you must have a WordPress site and the Beaver Builder plugin installed. After that, you can begin constructing your website by utilizing the Beaver Builder drag-and-drop interface to create pages, articles, and other content. Beaver Builder also includes pre-built templates and modules to help you get started quickly.
How do you make use of a Beaver Themer?
Beaver Themer is a WordPress plugin that lets you build unique templates for various aspects of your website, such as pages, articles, and archives. Beaver Themer requires the Beaver Builder plugin to be installed on your WordPress site. After downloading Beaver Themer, you may use the drag-and-drop interface offered by Beaver Builder to build unique layouts and templates.
Is Beaver Builder worth the money?
The value of Beaver Builder is determined by your individual demands and preferences. Beaver Builder may be a fantastic alternative for you if you're seeking a powerful and easy-to-use WordPress page builder with a lot of customization possibilities. There are, however, alternative page builders available that may better fit your requirements if you're searching for a simpler and more economical choice.
Is Beaver Builder compatible with any WordPress theme?
Beaver Builder is compatible with the majority of WordPress themes, including famous ones like Astra and GeneratePress. Some themes, however, may be incompatible with Beaver Builder or need extra adjustment to function correctly. Before committing to Beaver Builder, it's always a good idea to try it with your selected theme.
Can I customize the design of my Beaver Builder templates?
Yes, you may use Beaver Builder's drag-and-drop interface to alter the look of your Beaver Builder templates. Everything from the layout and font to the colors and styles used on your pages and posts may be customized. Beaver Builder also has a plethora of pre-built templates and modules that you may utilize as a starting point for your creations.
Conclusion: Using Beaver Themer to Create a Better Website
Most websites use the same design components and pages, and although WordPress includes many of them by default, neglecting to optimize them may result in lost conversion possibilities.
Here are four strategies to enhance your Beaver Themer website:
Create an attention-grabbing header.
Create a footer that will convert visitors.
Make your 404 error page a chance to engage visitors.
Improve navigation by redesigning your archive page.
Please post any questions regarding utilizing Beaver Themer to improve your website in the comments area below.